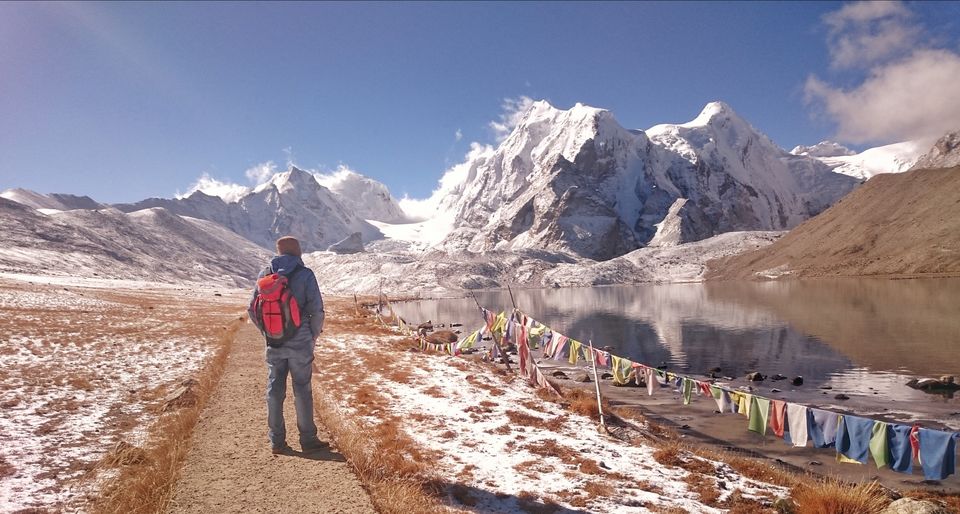 2014 i travelled to Leh-Ladakh and in 2015 my #TravelInIndia quest took me to Sikkim.
If Leh-Ladakh is 'Sholay' then Sikkim is 'Dilwale Dulhaniya Le Jayenge' ..  Ladakh is rough yet enchanting, and Sikkim is mindblowingly beautiful.  There are Babuji (bad roads) and Kuljit (tricky weather) to pose some troubles but there are Pops & Mummiji (Wonderful wonderful local people & some luck with Nature) which helps you to meet Senorita (Divine nature).  This part of our country is worth falling in love .. again and again. 
Can't elaborate further but this is definitely one place which i will suggest 'to see before you die'.
# Other Useful Details #
- Pictures shot by : Sony Xperia Z3
- (Some) Pictures edited through : SnapSeed
- Travel Date : October 17, 2015 to October 28, 2015 (last two days in Darjeeling)
- Travel arrangements made by : Deepak Sinha, Greenhills Tour, Siliguri (http://www.greenhillstour.in/)
Duration of Trip - 10 days
Estimated cost - INR 1.20 Lakhs (Solo traveler) so had to spent on Stay and local Travel.