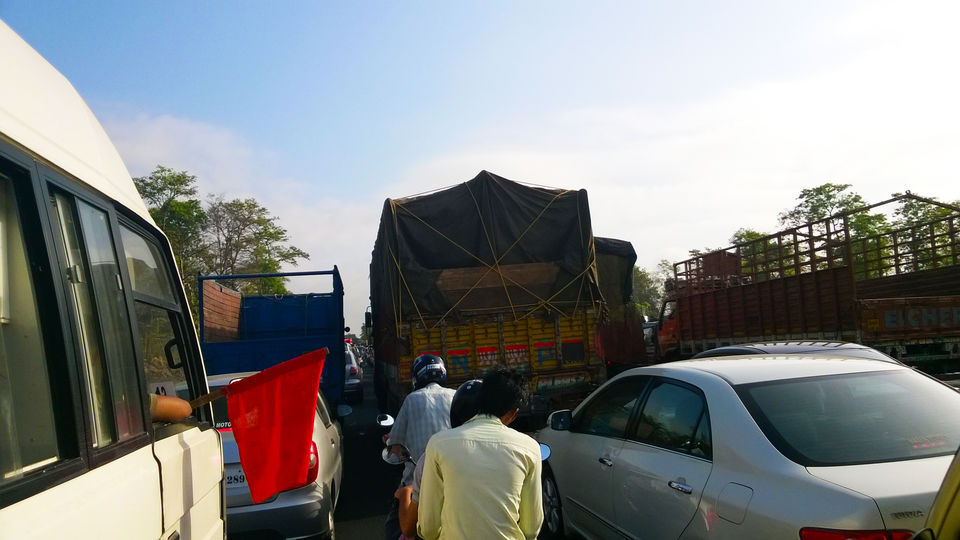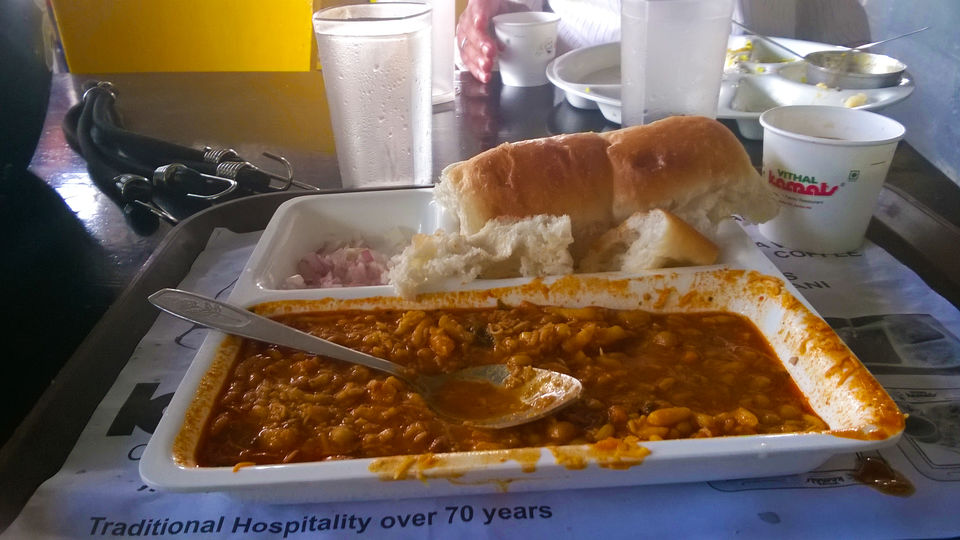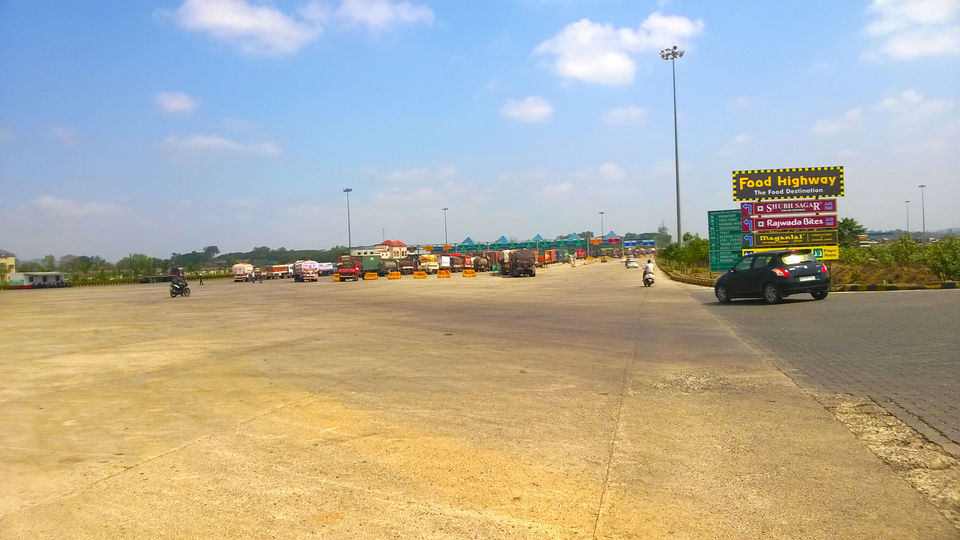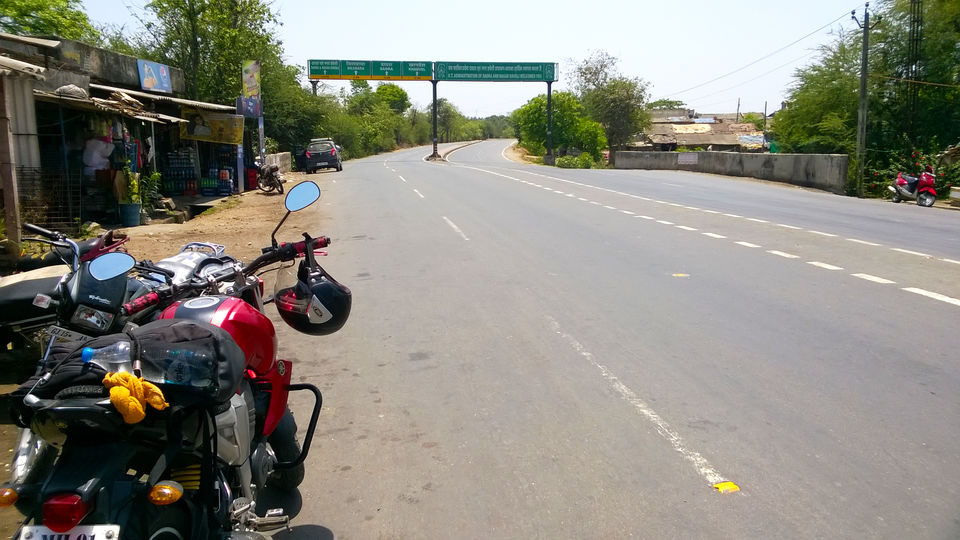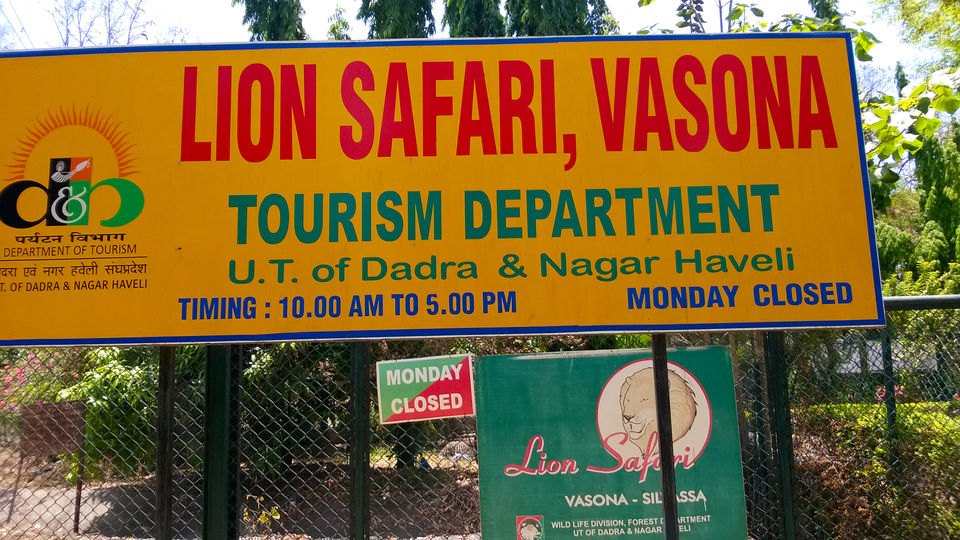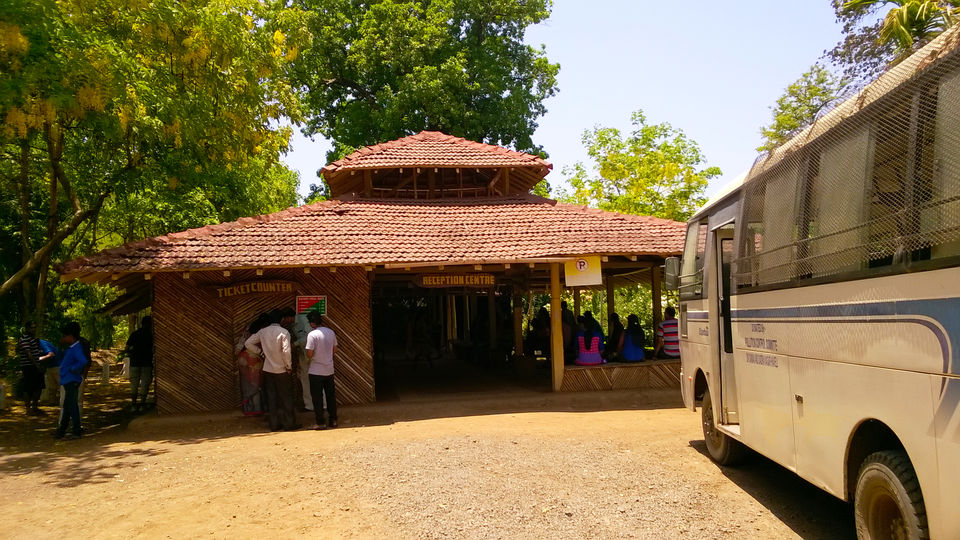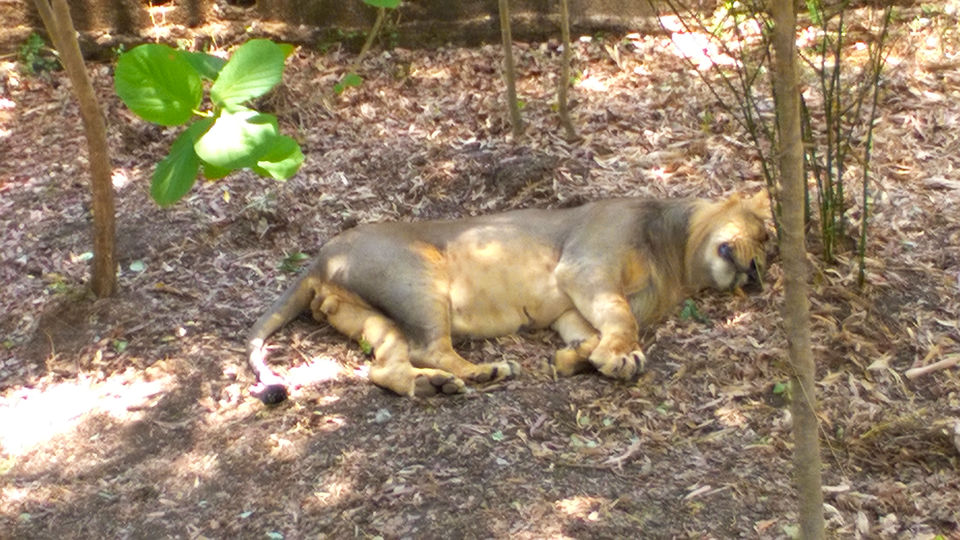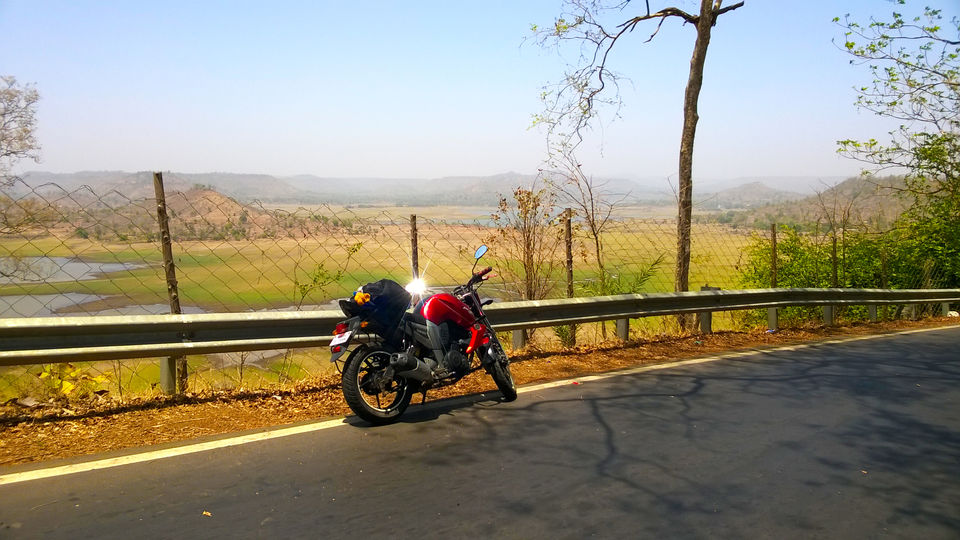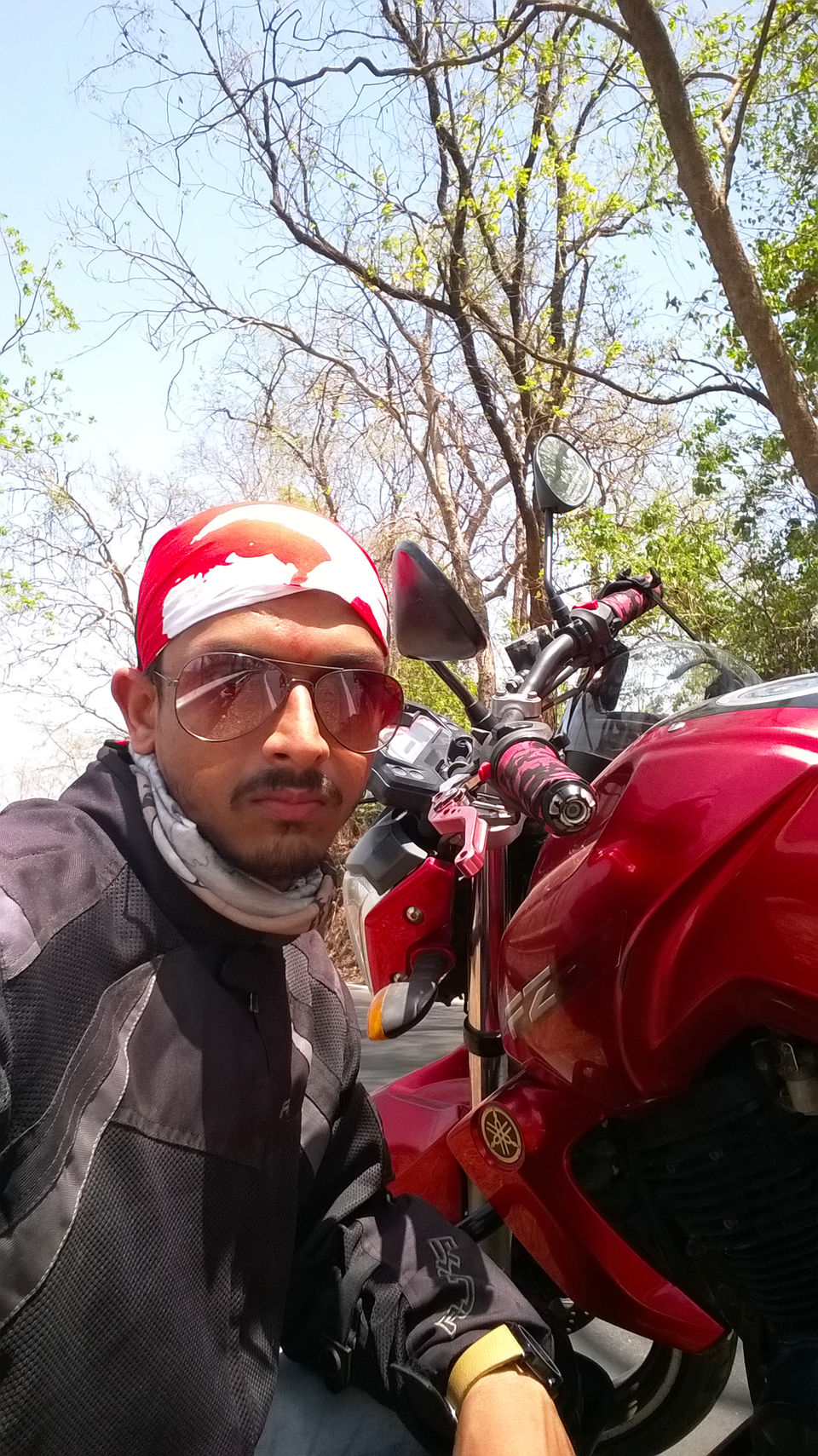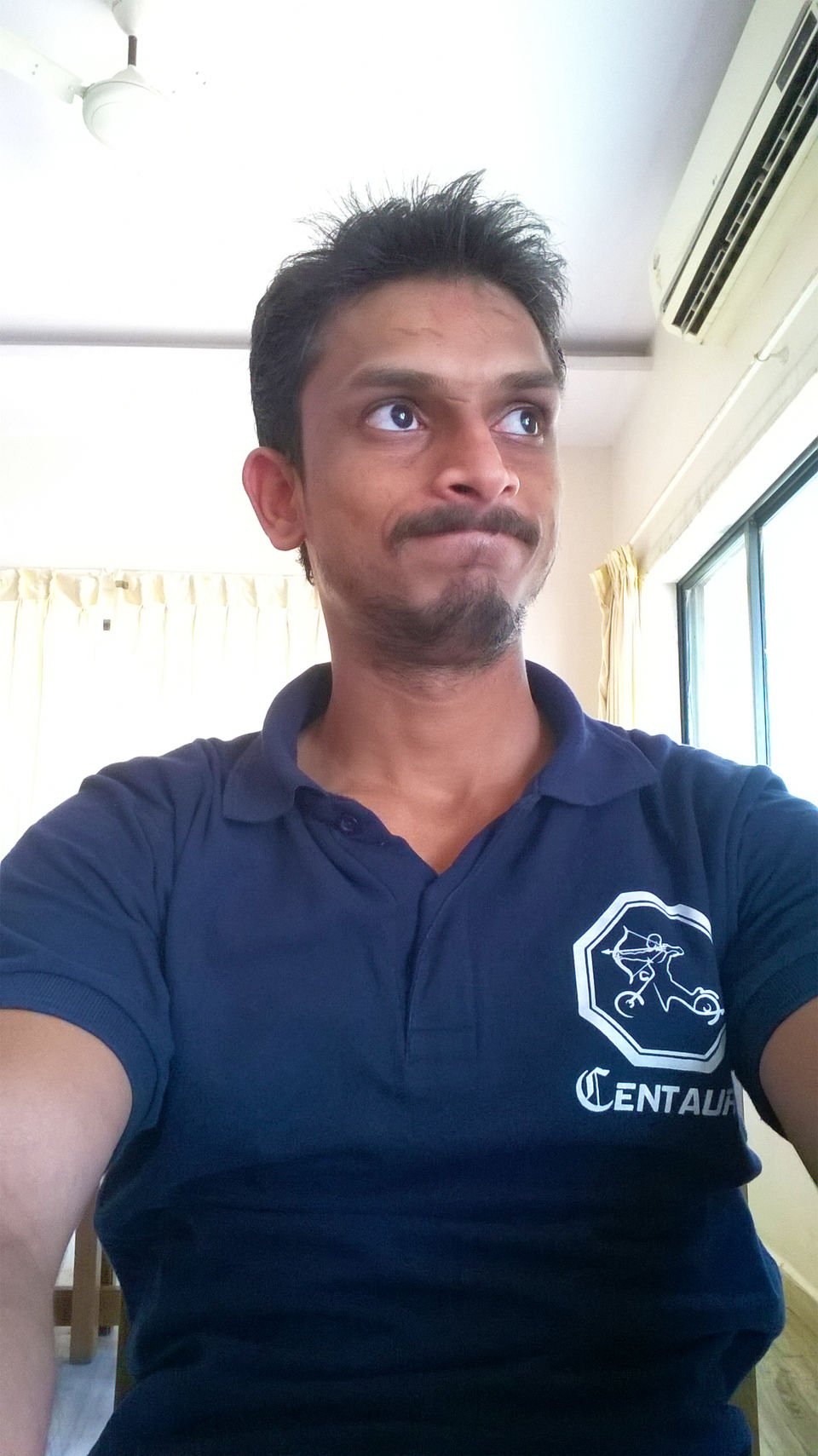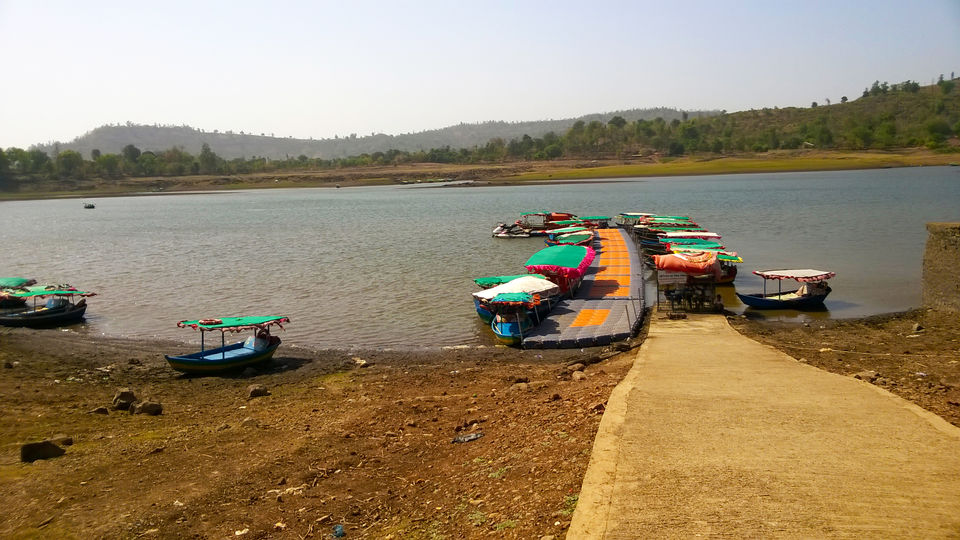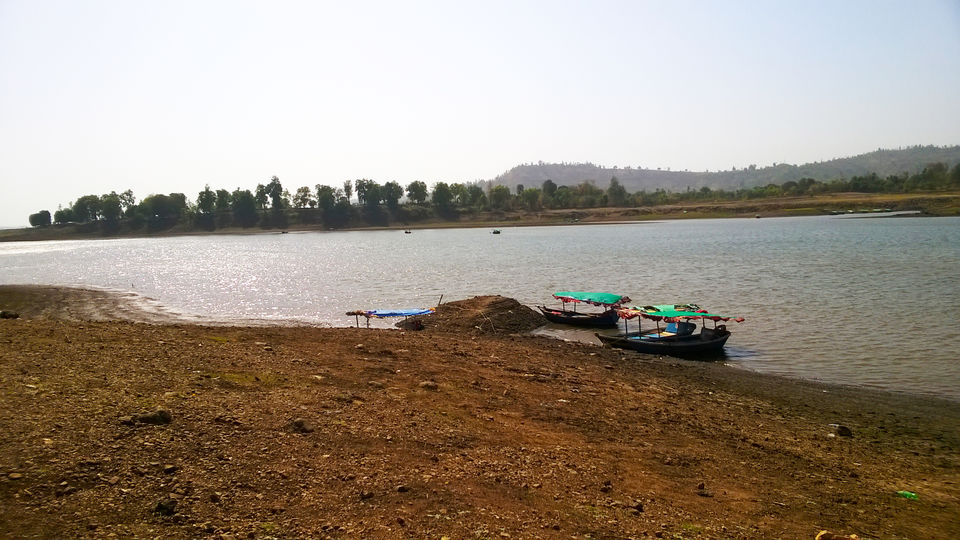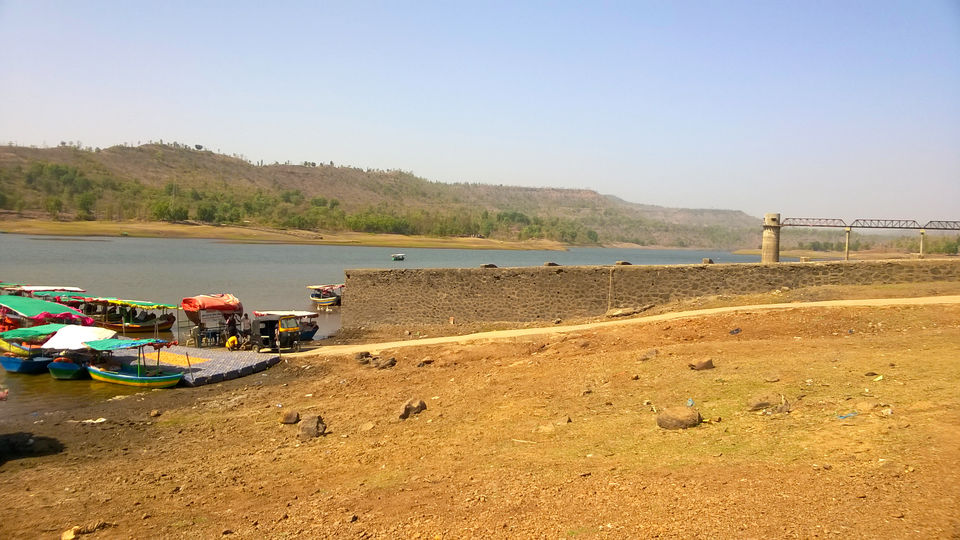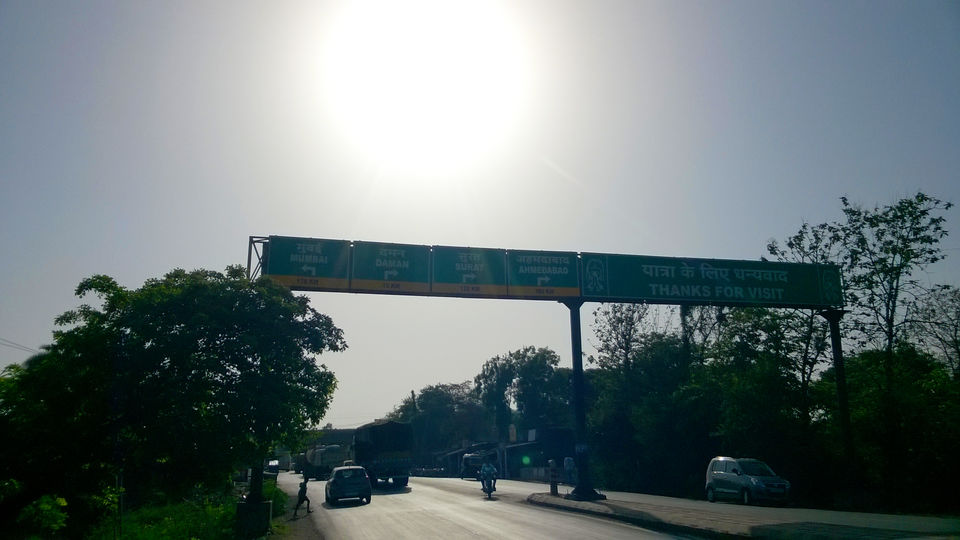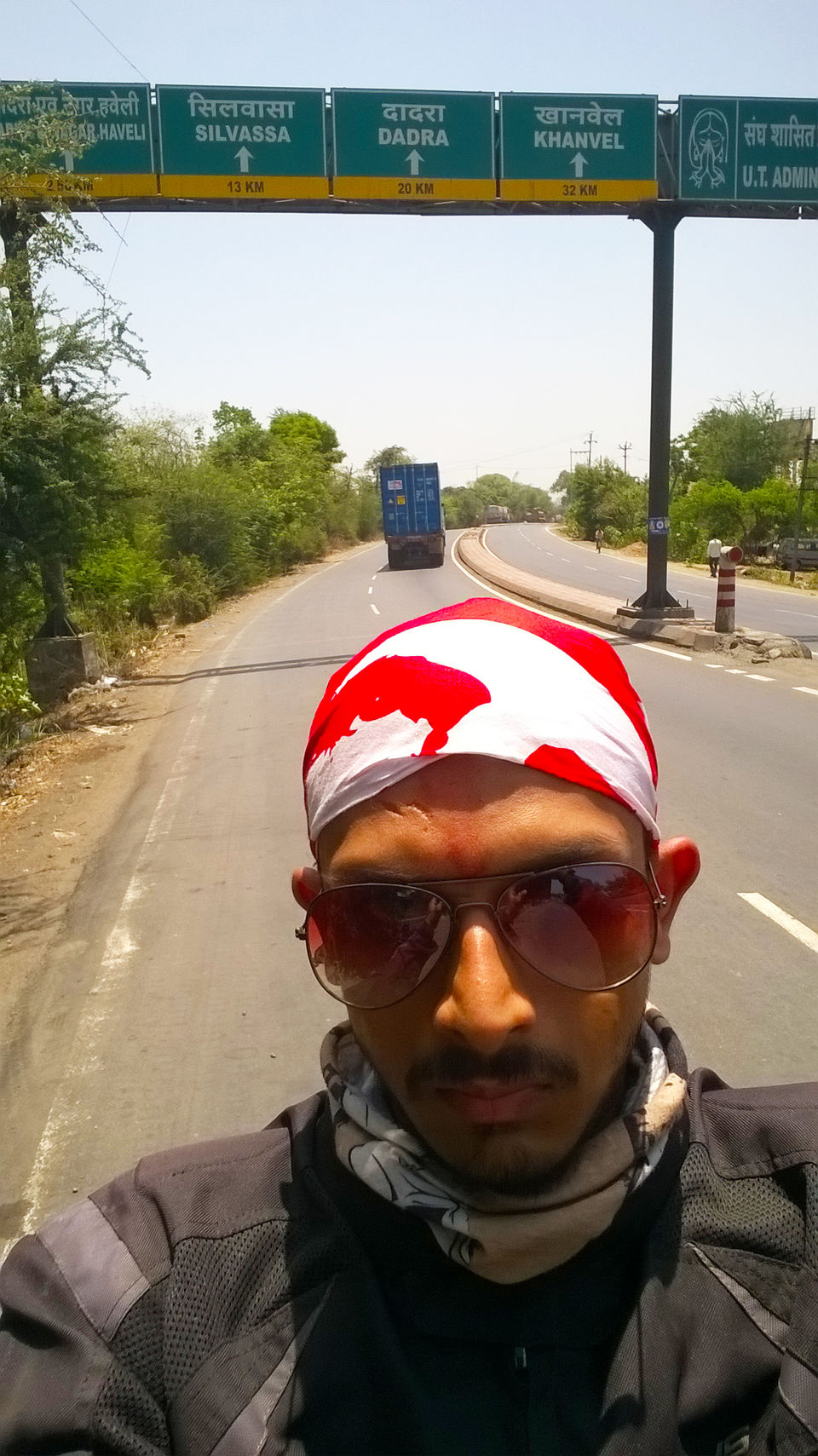 ay 1st was a holiday. I had no plans to go anywhere. However, destiny had something else in mind. It turned out to be one of the most eventful and memorable days of my life.
I woke up early in the morning as compared to the other holidays when the day starts at 11 am. But this time I looked at my watch and it was just 5 am. I was trying hard to fall asleep again but couldn't. I started planning something. I took a bath, packed my bags with an extra pair of cloth (in case I have to stay).
But where to go? Then I took a help of Google, out of Jawahar and Silvassa decided to go to Silvassa. I searched about Silvassa and places to visit there.
The Journey began at sharp 6:30, while I was fastening bag to the tail of bike, noticed dad is arriving from native place and he was astonish to see me going for an unplanned ride (as I always keep inform well in advance about rides at home). I told him I'll come in evening or tomorrow evening. He said "Okay".
My Route plan - Nerul----> Palm Beach Road-----> Ghodbunder Road Thane -----> Mumbai-Ahmedabad Road (NH8)----->Silvassa.
Starting rides early morning always helps to beat the traffic and cover more distance in a short time. On contrary, unexpectedly the moment I hit NH8 after some 10 kms traffic was waiting for me to taste him, managed somehow to keep the bike moving. It was about 7:45 in the morning my stomach started, I had started feeling hungry,some of the restaurants were open then I noticed a board of "Vitthal Kamats ahead", so decided to ride until I reach VK as they serve very good food. After some 25 kms I stopped by VK, it was absolutely packed, no place to seat, got a seat after waiting for almost 15 mnts, it was self service so I took a Coupon of Misal pav and Chai (at this point I had only 100 cash in wallet as nothing was planned I didn't took the cash previous night, so budget was limited and I could managed to spend 90 rs). Done with the breakfast, got onto Bike, clicked some photos of NH8. Again after some 15 kms I met with an absolute Gridlock where I had to shut my bike and wait for almost 5 mnts to clear the traffic.
Until Maharashtra check post I encountered manageable traffic. Once passed by Checkpost, the traffic started alleviating and I was cruising again at normal speed carefully.
On the way I noticed a board mentioning Mahalakshmi Temple, it was Friday the day of Goddess, hence decided to visit the temple. I guess the name of the place is Charoti where the temple is located not sure though as didn't clicked any photos there and I don't remember it too. Temple is beautiful very calm and soothing music was being played, the feeling was as same as meditation. Back on Road, was really enjoying the Ride as the Road becomes more smooth and less traffic once crossed Maharashtra.
Reached at a junction, from where a Right turn will take you to Silvassa, straight then left turn will take you to Daman and Left turn turn will take you to a very small village Bhilad. I saw bike garage so thought of lubricating the chain, tighten up the break screw and checked Tyre pressure. As I had no cash, I asked mechanic for the nearest ATM, he advise me to go to Bhilad which was 2 kms away from junction. Took some cash and contemplated on enquiring about charges for a night stay (in case to stay back), enquired at Majestic guest house, negotiated to 400 from 500, room was quite good for a night stay with that price. Went back to do bike work, clicked some photos while the chain was being lubricated.
To my surprise, road onward that junction was superbly maintained not even a single pot hole, however, met with many speed breakers,but, the height of every speed breaker was uniform and not too high so that any vehicle will not take high bump if unable to break before speed breaker.
My first destination Vasona to visit Lion Safari, with the help of locals, I reached Vasona at 12:30. The place didn't had too much of rush, entry fee 25 Rs. only. The safari was arranes in a 20 seater minibus which hardly had 6 people including me. Inside jungle, Lion was sleeping and Lioness was lazing around clicked some photos there. Being a very small jungle it took not more than 15 mnts to finish the safari.
Next station was Deer Park, which is just 7 kms from Vasona. Deer park has particular timings, when I reached there it was close, watchmen told methe gates will be opened at 3 o'clk, so decided to go to Dudhni directly and have lunch there, on return can visit the Deer park.
Reached Khanvel in half an hour, took a left turn from Khanvel junction towards Dudhni lake. The road is just beautiful not even a single potholes right until Dudhni. What better I could wish for on a solo ride.
Reached Dudhni village at 2 o'clk. Dudhni, a very small, peaceful & serene village. I was expecting a mediocre restaurant to have food,but to my surprise on the road towards lake, I saw Vanvihar 2 storey building with restaurant. Vanvihar is very clean and well maintained hygiene restaurant area. I ordered "Chicken Handi in Gavathi style (that's name of the dish)", chapati and green salad. The steaming hot food has arrived in just 20 mnts,taste was just awesome and chicken was very soft, it was a very nice lunch one can expect at such places.
Finished lunch by 3:30, post that went to see lake area. The jetty in place was a floating jetty which I had never seen. Lake pretty good I size, one can do boat ride and have leisure time. You can buy village food stuff as well as handicraft stuffs at the Dudhni Travel and Tourism building. Spent some time there, calm and cool.
It was 4:15 when decided to head back to home. This time I decided not to take too many stops and reached home as soon as possible. The route was same which had been taken to reach Dudhni.
On NH8 I was cruising at constant speed of 90-100 kmph. Road was brilliant, less traffic. Reached home at 08:00 o'clk.
The first Solo ride had come to an end,I wish it would have never ended. But Thanks to God for making it successful and safe ride.
Leave early Morning to avert Traffic