32nd Surajkund Craft Fair which was organised in February' 2018 and when you are a die heart food lover and cultural freak, you are strictly advised to visit at this place at least once in your lifetime.
Faridabad, basically falls in Haryana but Delhiites calls it under NCR.
How to Reach!!!
One can reach out to this place via Metro (nearest metro station Tughlaqabad) and from there auto or bus. Otherwise private cabs, own private vehicle are most welcome. Huge parking space is available at this place.
Entry!!!
1st to 15th of February of every year is the time you can visit at this unique and beautiful Fair offers different cultures, not only of Indian States but all over the world. Tickets on weekdays - Rs. 120/- and weekends - Rs. 180/- per adult. One can pre book the online tickets via book my show to escape from long Que at ticket counters. Timings 10 am to 7 pm.
Attractions!!
Fair is usually a theme based, upon one of the India's state and they decorate the entire venue with related creations. 2018 was based on state of Uttar Pradesh so at the entry, Ganga Ghats with stairs were constructed with Lord Shivlings. Not only the Venue decoration, the food too had flavors of Uttar Pradesh. Food stalls are available at one place, where one can have Rajasthani, Haryanvi, Gujarati, Bihari, Mughlai food etc. Caution: Please dont ask & expect delicious italian or chineese food!! After all, the theme is purely Indian. We had Gulawati and Kakori Kababs (famous from Lucknow, Uttar Pradesh) and along with it Jaleba (famous from Guwahana, Haryana).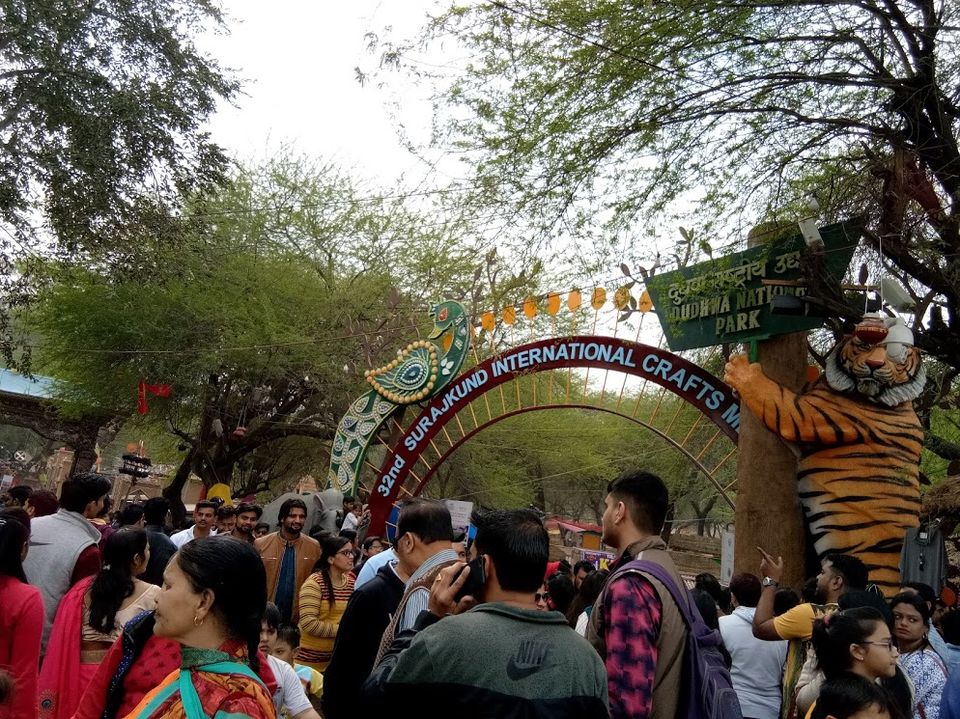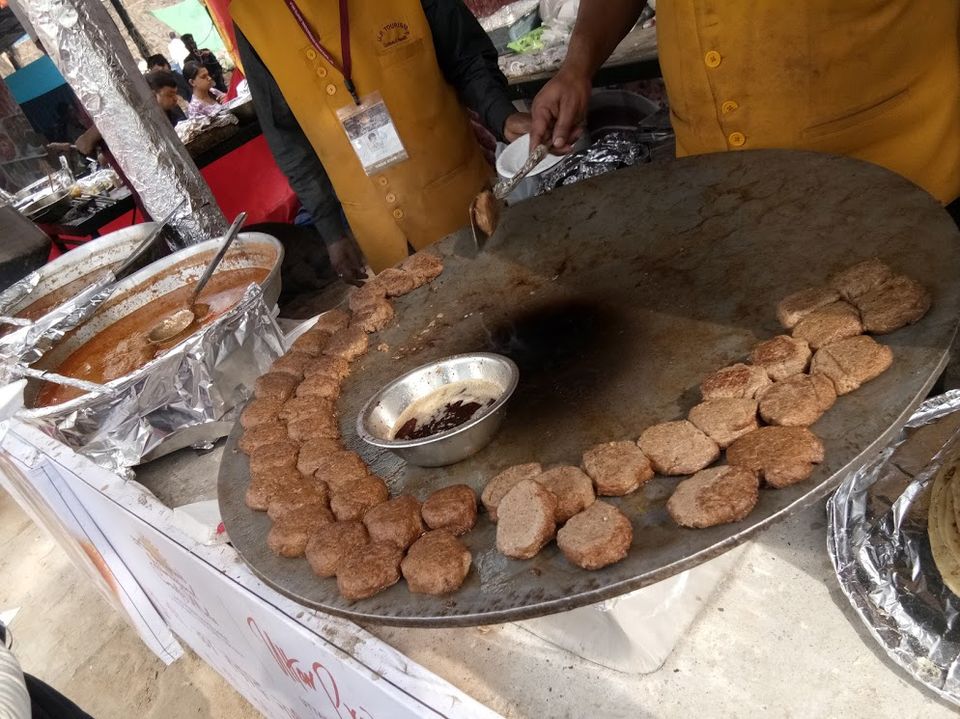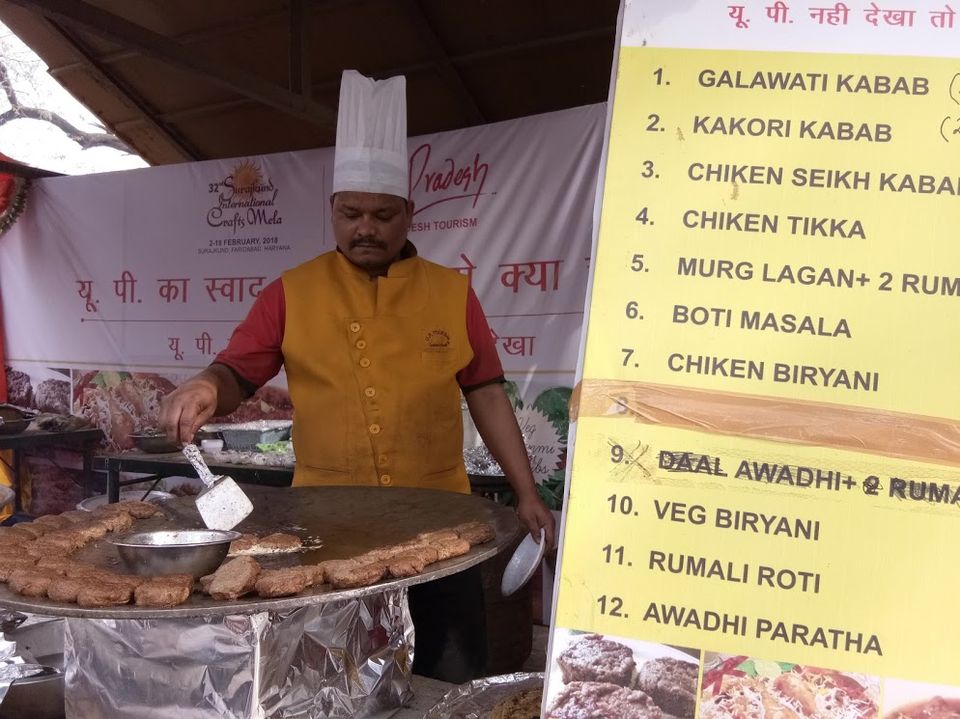 Shopping!!
Variety of clothes, jwelleries, handloom, paintings, home decorative items are available from popularly known Indian States like Phulkaari Dupattas, Kanjivaram Sarees from West Bengal, Silk suits and kurtaes from Uttar Pradesh, Pashmina Shawls from Jammu & Kashmir, Madhubani paintings from Bihar, Patta Paintings from Karnataka etc. Infact one can experience of doing shop being in India from neighborhood countries like Srilanka, Nepal, Afghanistan, Thailand, Malaysia. This time I saw some stalls from Islands too like Madagascar!!. :) Bargaining is quite a tuff job as they are very particular but of course applying some techniques, you can get it done even on starting days of Fair. Not to forget, one can bargain upto maximum level on the last day of fair but be extra careful with the extra crowd you get. Advantages always comes with disadvantages.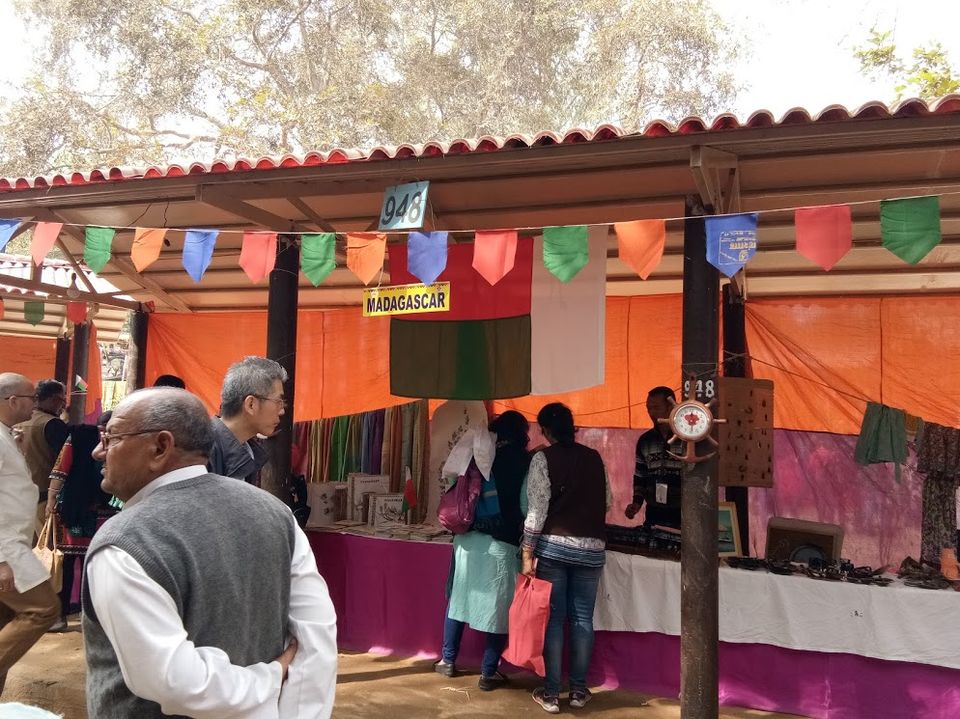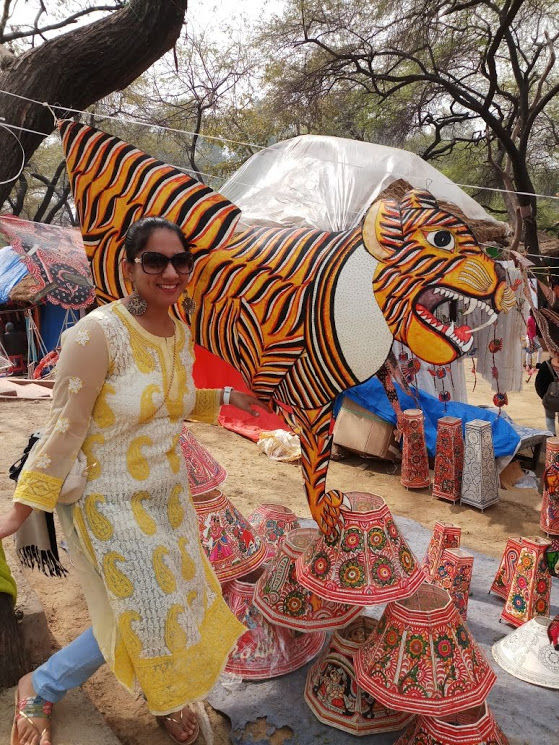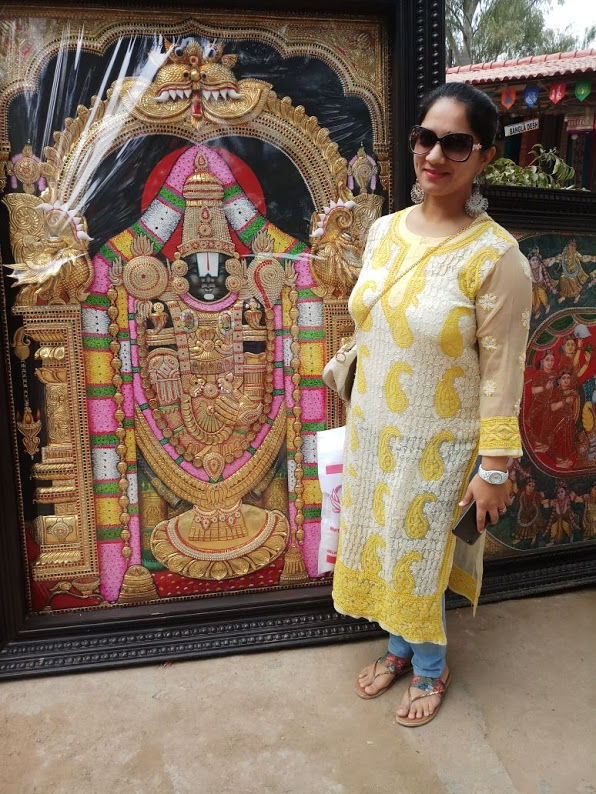 Its not only about food and shopping, one will not return back without watching the stage shows, magic shows, dancing/ singing shows available at different locations in the fair. You can find out very easily the tourist dancing to the tunes of Dhols/ nagadas randomly at any place.
In short to conclude, Surajkund is a must visit place to experience the variety of culture available in India along with delicious food options. Though you should take a full complete day to cover the entire place. Being it on an Aravali hilly areas, the way will take you up and down so Sports shoes are recommended here. And be extra careful with your pockets and personal belongings which can be caught out at the crowd very easily. I am sharing some of the pics here for you to get the idea how does it looks a like.