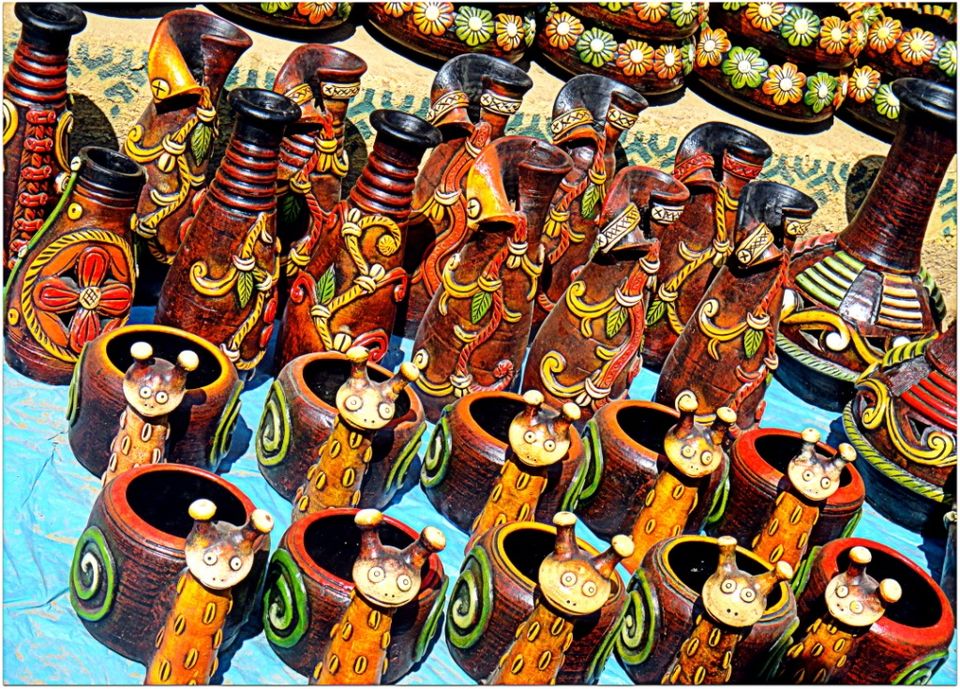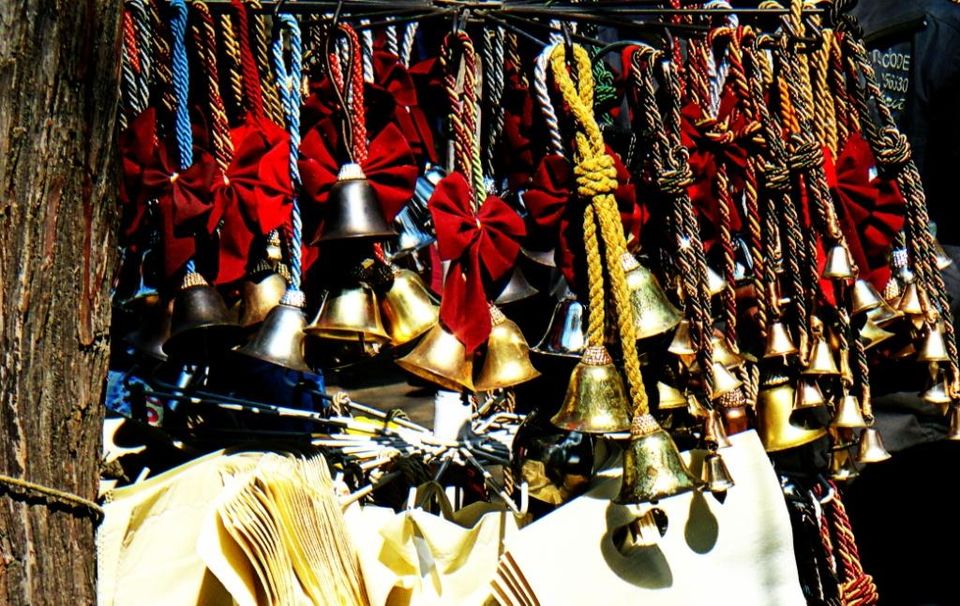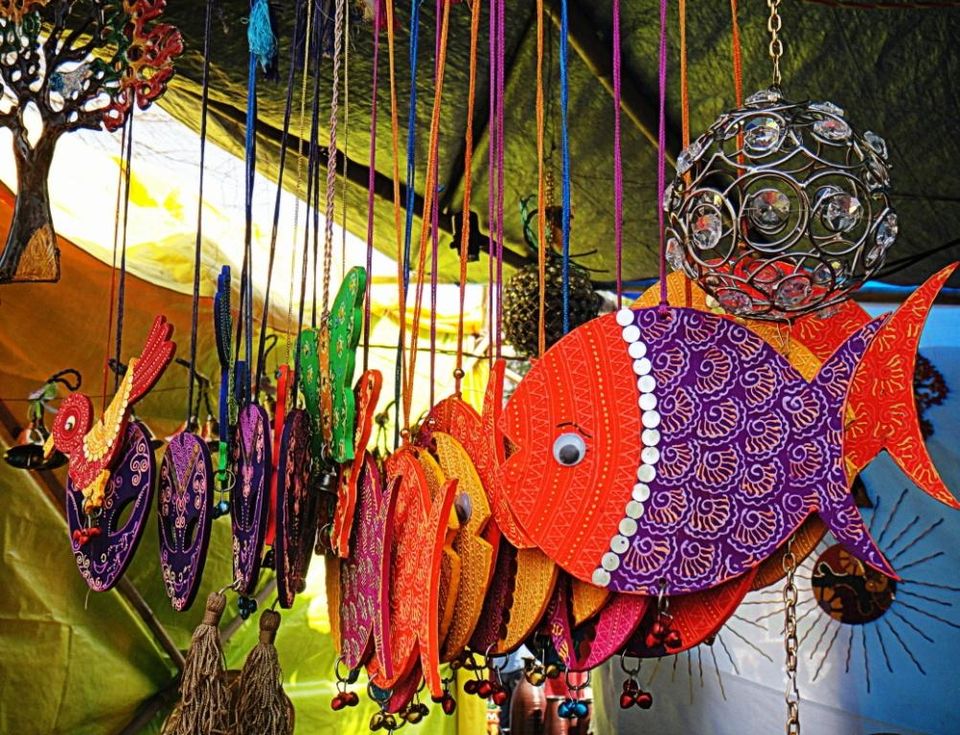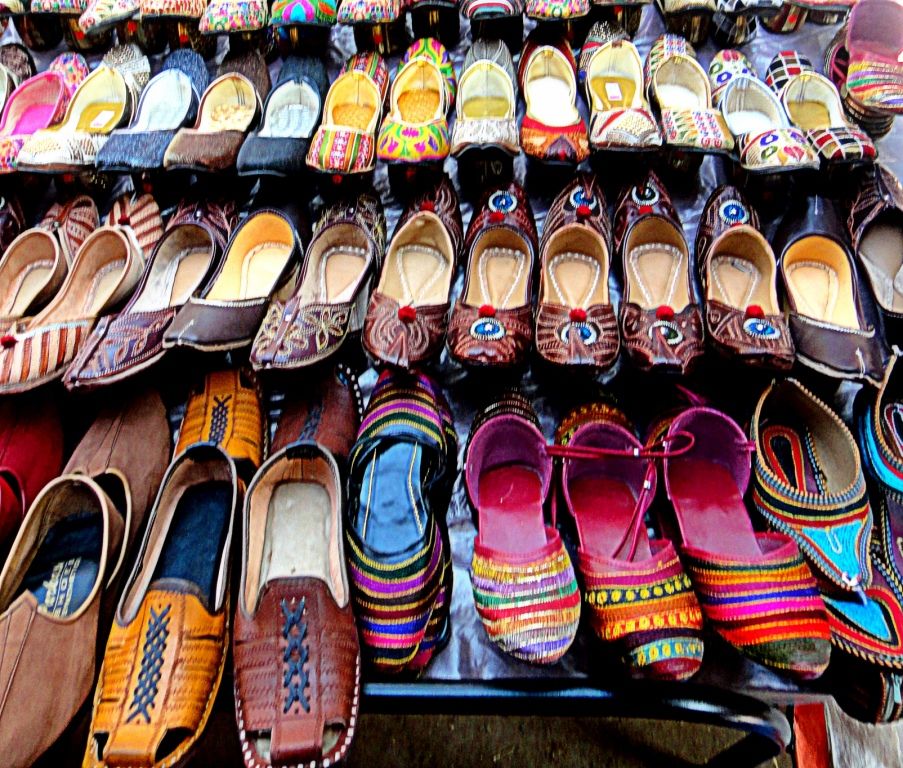 Culture and Architecture – The two things I've lately traveled for. But, sometimes, I also like to indulge myself into colourful crowd especially at fairs and festivals. When I moved to Delhi about 3 years back, I was constantly looking for events hosted in the capital that don't just revolve around food and/or music. 'Comic Con', 'International Book Fair' and 'International Trade Fair' have been some of the favourites along with the lesser known 'Surajkund International Crafts Fair'.
It is located about 25-50 kilometres from Delhi, depending on where you're staying. This fair would be of interest to anyone who likes to shop, or just window-shop for handicrafts not only from India, but from 15-20 nations across the world.
While walking along the vivid stalls showcasing everything from a key-ring to huge paintings, I realized it includes a range of crafts from rural areas as well. Some of the booths were even set up like a mini-village, selling handmade pots, candles and vases. I have been visiting it for the last two years and hope to continue doing it, at least until I am a Delhi resident.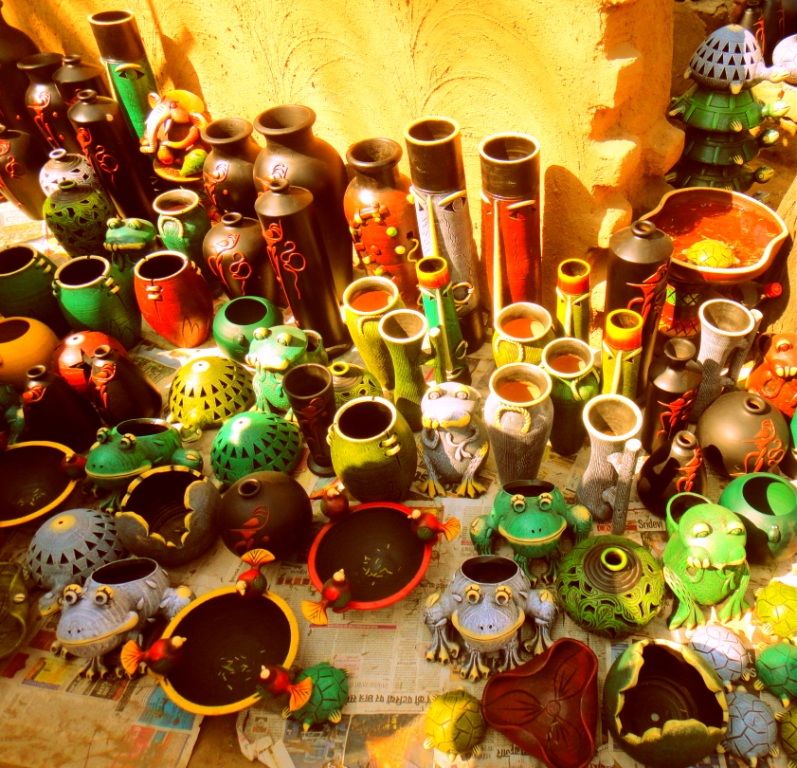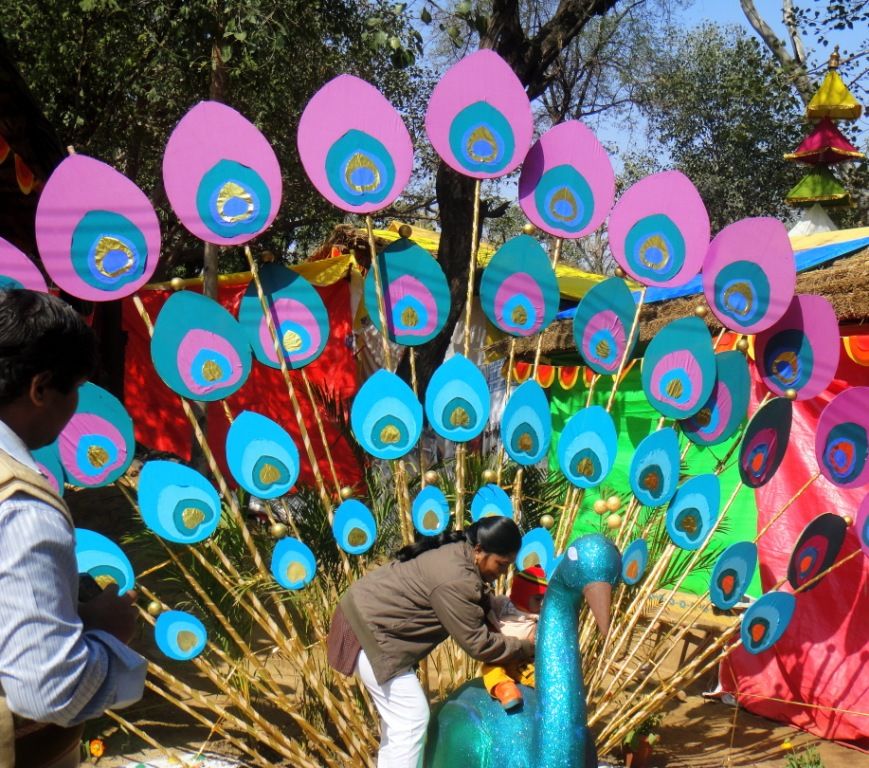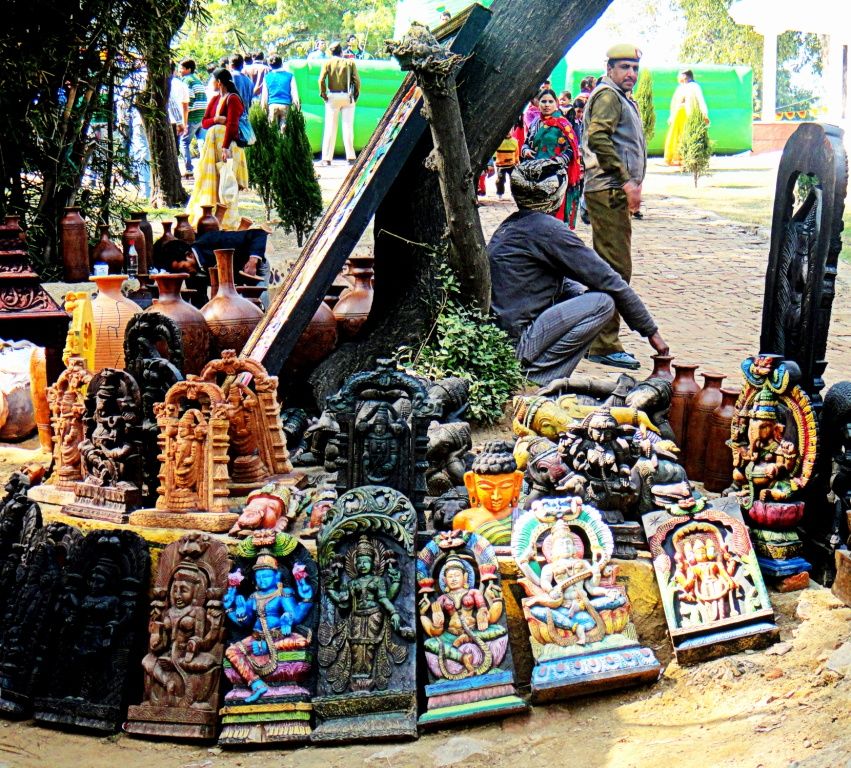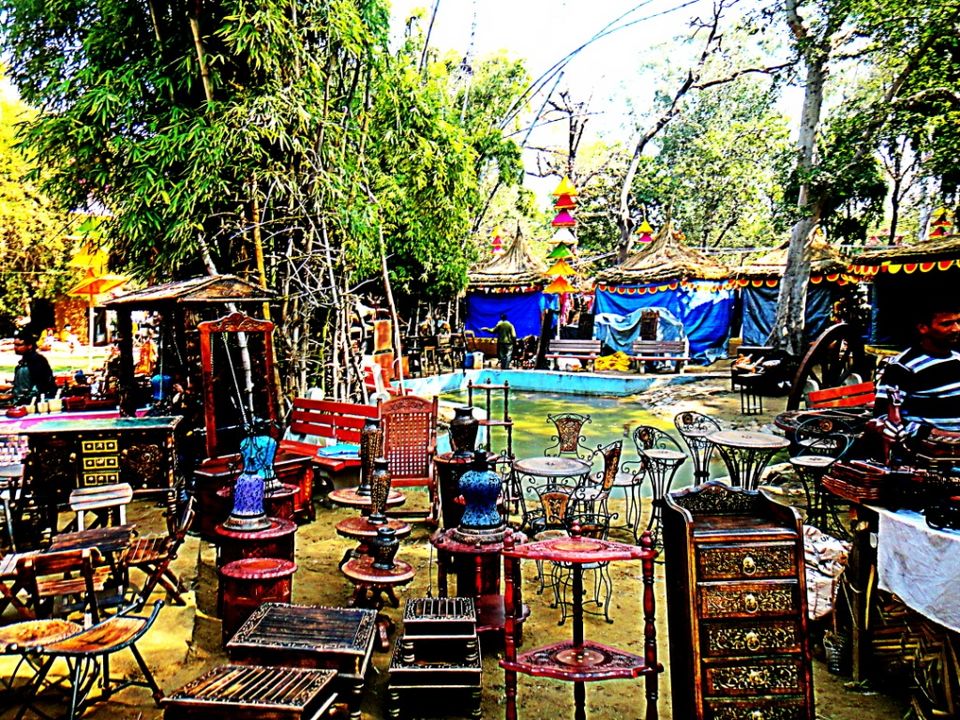 Things to know:
Location: Surajkund, Faridabad
Dates: 1st to 15th February every year.
Timings: 10:30 AM to 8:30 PM
How to reach:
The most convenient way is to have your own vehicle. There are parking facilities for cars and bikes.
Nearest metro station is Badarpur. From there, hire an auto-rickshaw or cycle-rickshaw. They'll charge you INR 40-50 per person.
There are public buses available from major bus stands – ISBT, Gurgaon, Faridabad and Surajkund. Alternatively, you can take any DTC (Delhi Transport) bus that goes to Badarpur. Get down at Surajkund bus stop and take an auto-rickshaw or cycle-rickshaw for INR 30-40 per person.
Tickets: Entry tickets are available at some metro stations as well as at the venue. I would recommend buying it from a Metro station if you happen to be there because the counters on ground are too crowded, especially on weekends. It costs INR 70 to visit on a weekday and INR 100 on weekend/holiday.