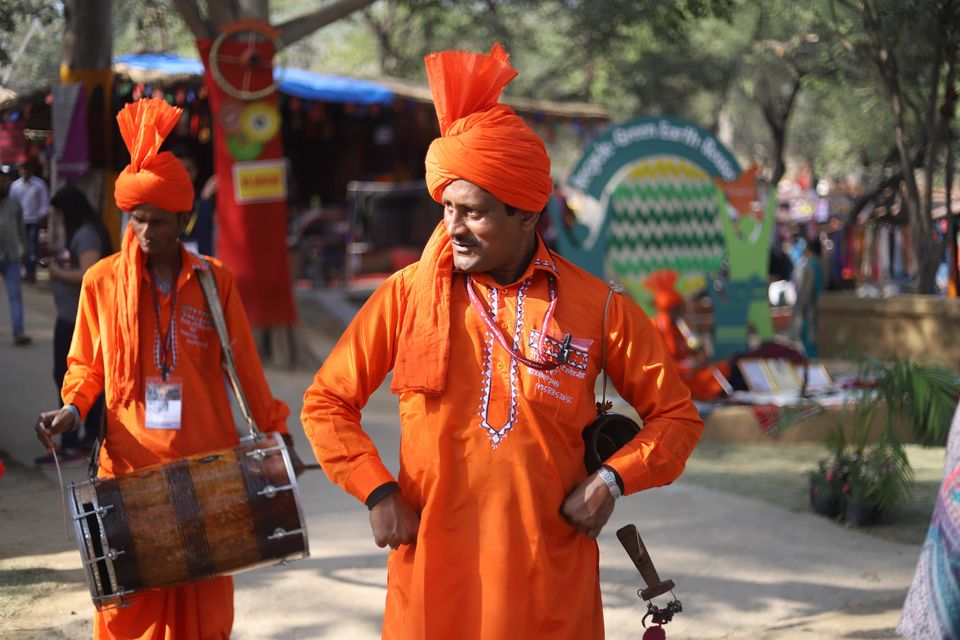 Entering the gates of Surajkund Mela, I notice one prominent thing - Rides. This quickly takes me back to my childhood days of tugging at my mother's saree, insisting fervently to buy tickets for the Big Wheel and other such rides. The voice of my friends calling me at the ticket counter brings me back to the present moment, Surajkund Crafts Mela of 2018. Being one of my first, I am hoping this mela will be worth taking a day off from my work schedule.
Once we have paid for the tickets (INR 120 for each), we walk to the main arena of the mela - the crafts section. At the entrance itself, you are in for a artsy treat as there are rows of sellers sitting with earthen pots, clay piggy banks of beautiful colours and much more. There are wall arts, thatched huts where shopkeepers from different state have set up their stalls and of course, plenty of food stalls to quench your hunger.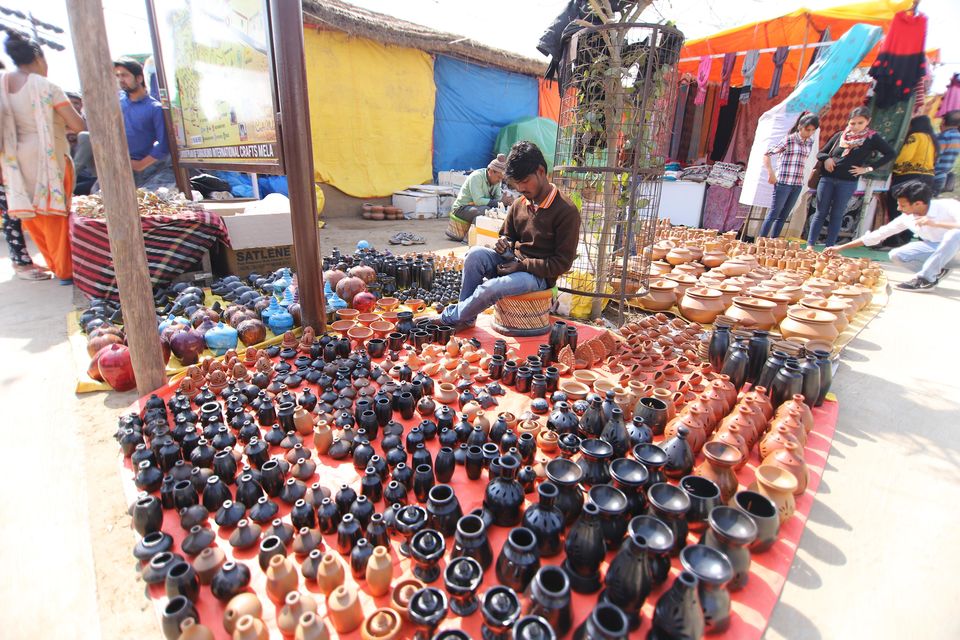 As I saunter ahead with my friends, I am amazed at the diversity of the collection of mugs, carpets, flower vase, furniture and everything a person in love with home decor would love. Start your exploration of the Mela from the stalls of Uttar Pradesh as there were a plethora of them.
Looking for authentic Banarasi sarees? This stall is selling them in beautiful colours and the prices start at INR 1000.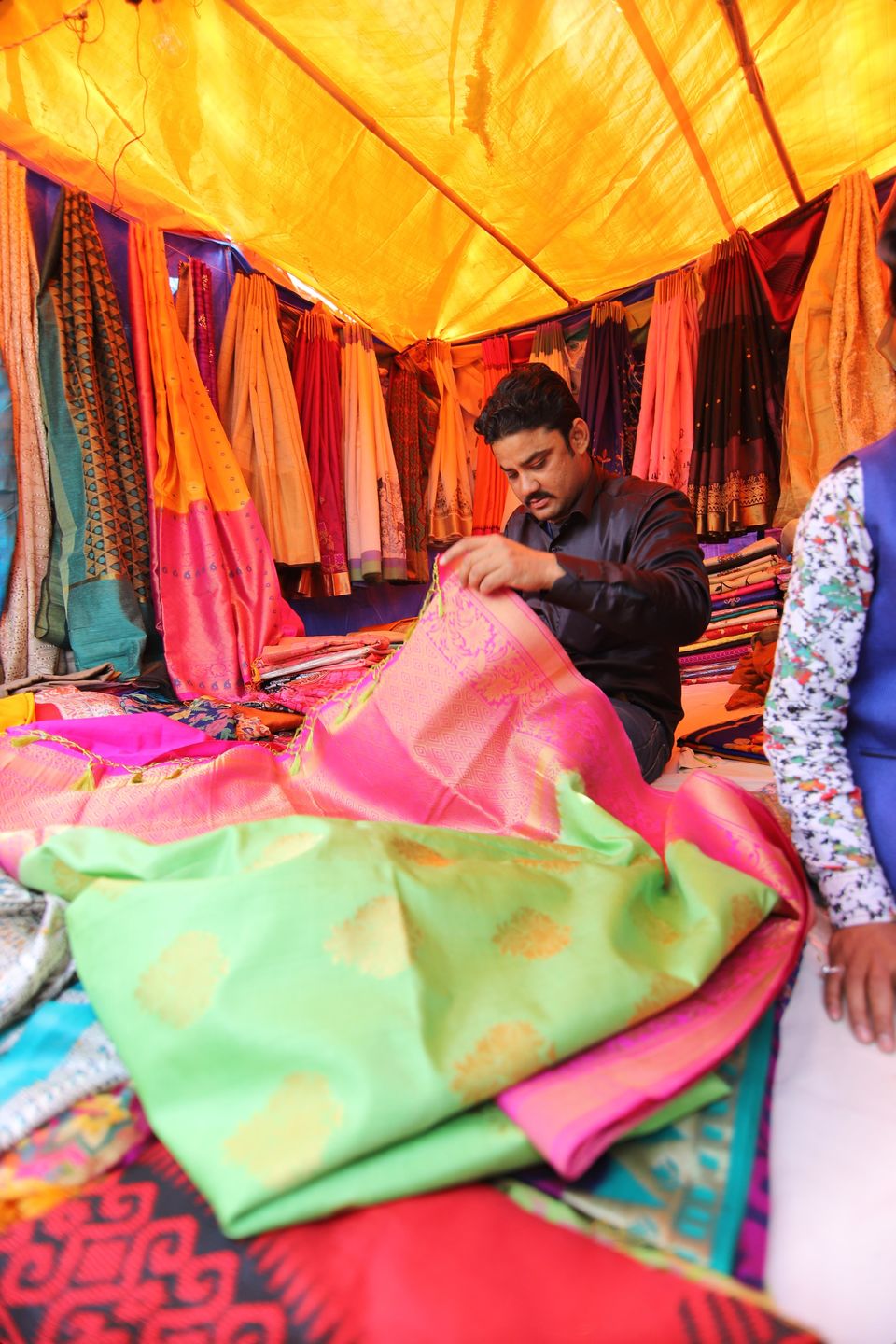 Next stop should be the stalls selling coffee mugs and cups in general. Not only they were lightweight, colourful but the price for one stars at INR 50. Yep, if you want to add beautiful mugs and cups to your collection, Surajkund Crafts Mela is where you can buy them in abundance without burning a hole in your pocket.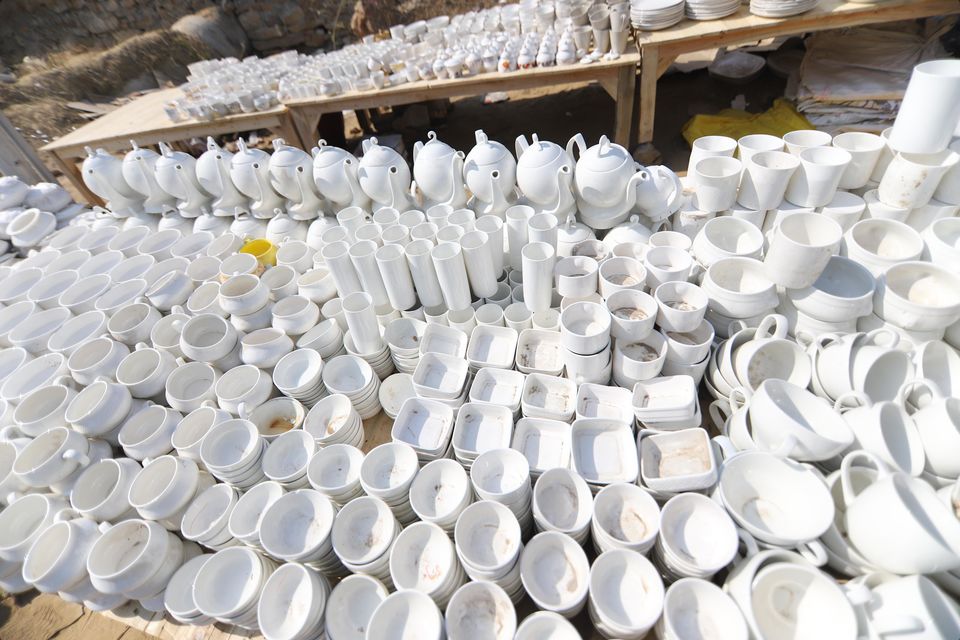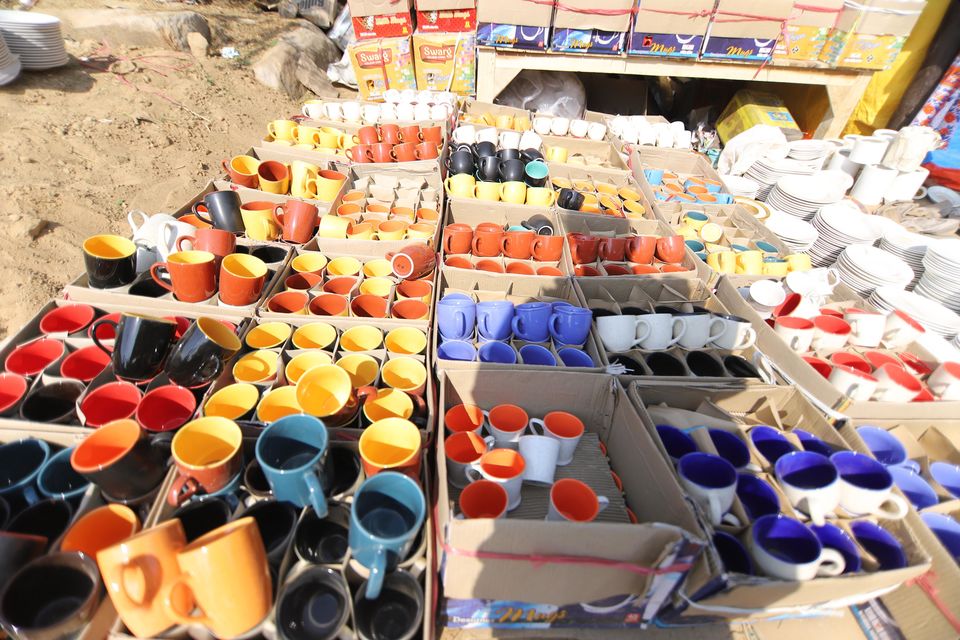 Here are some other stalls which you might find interesting.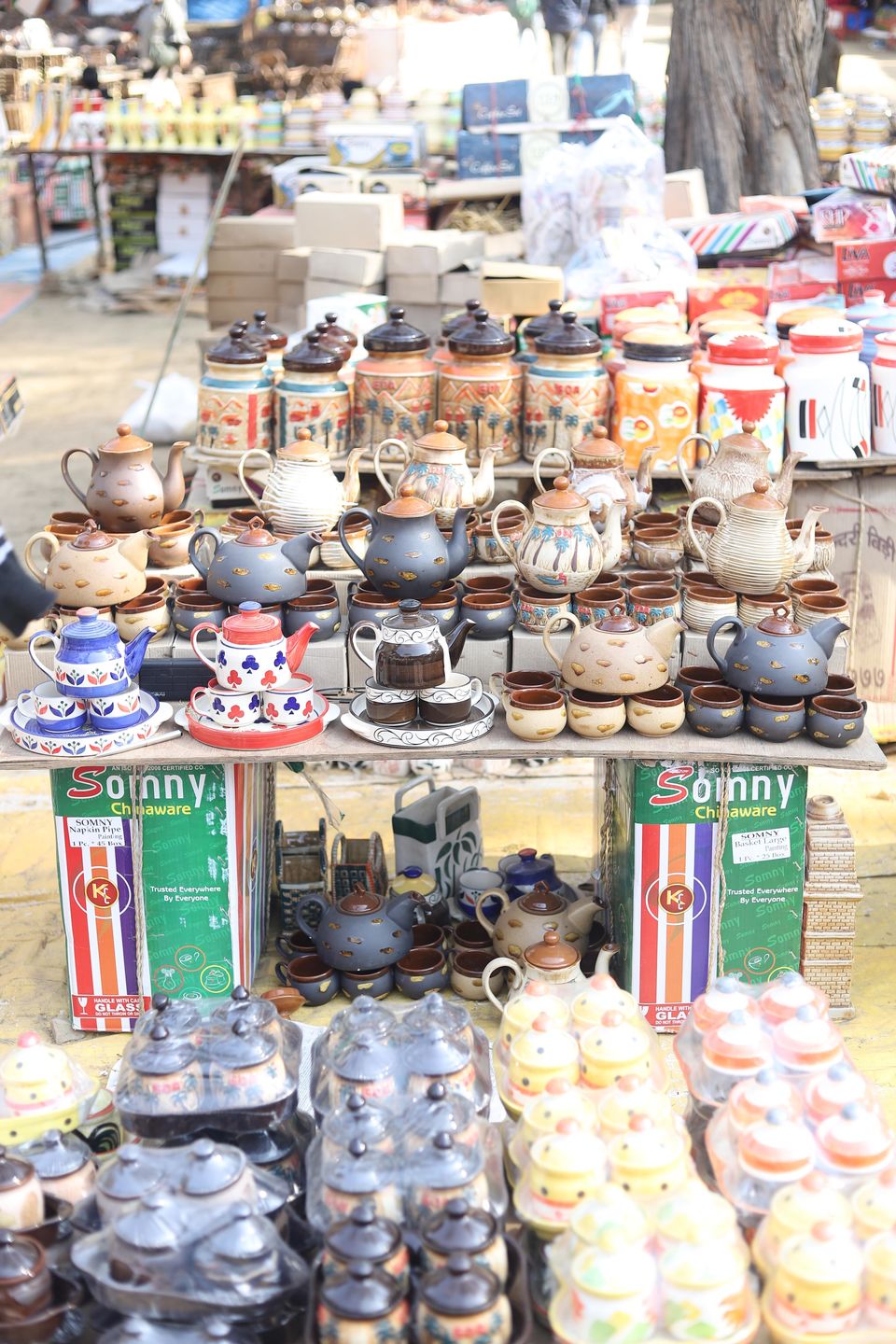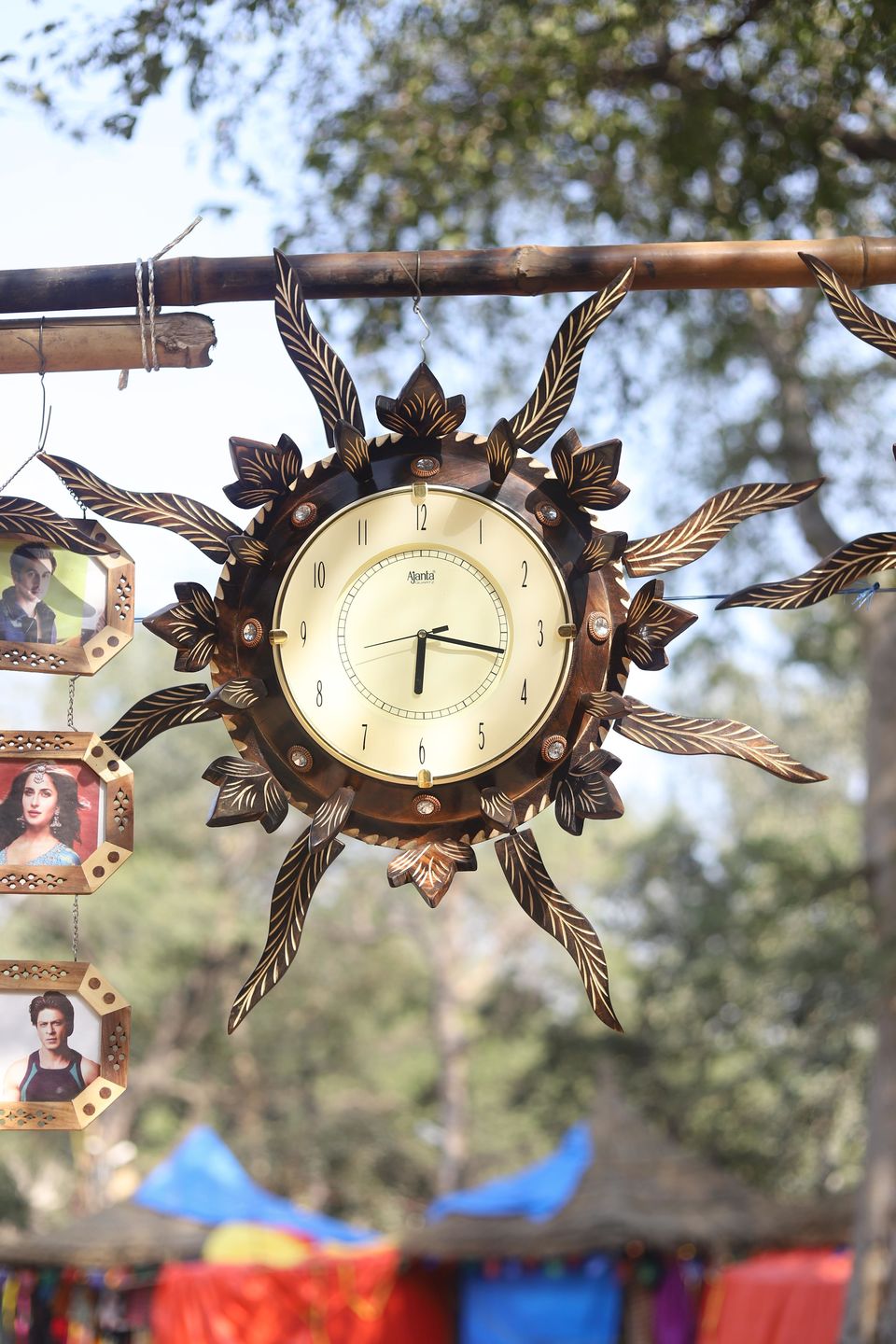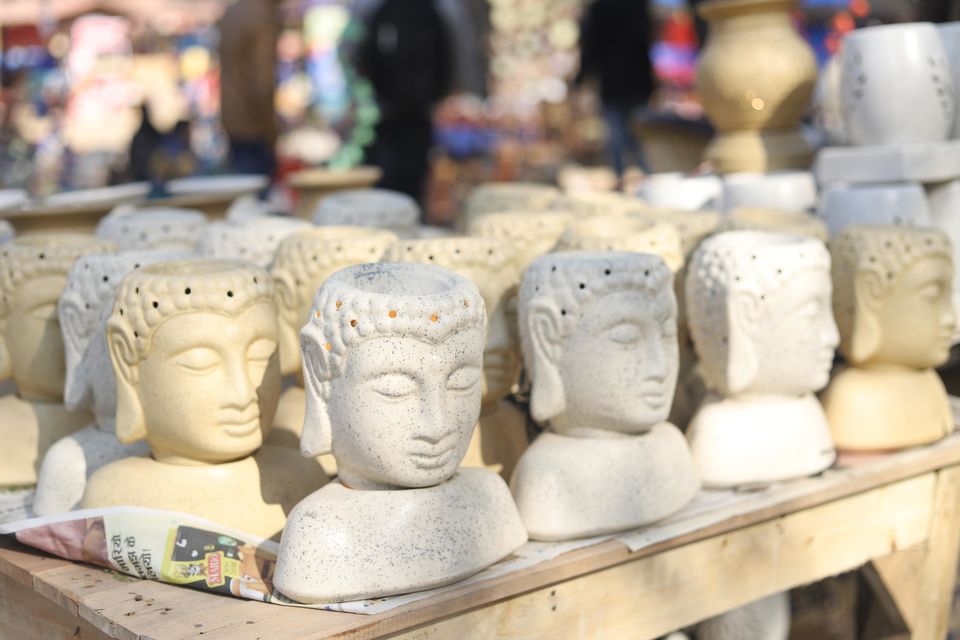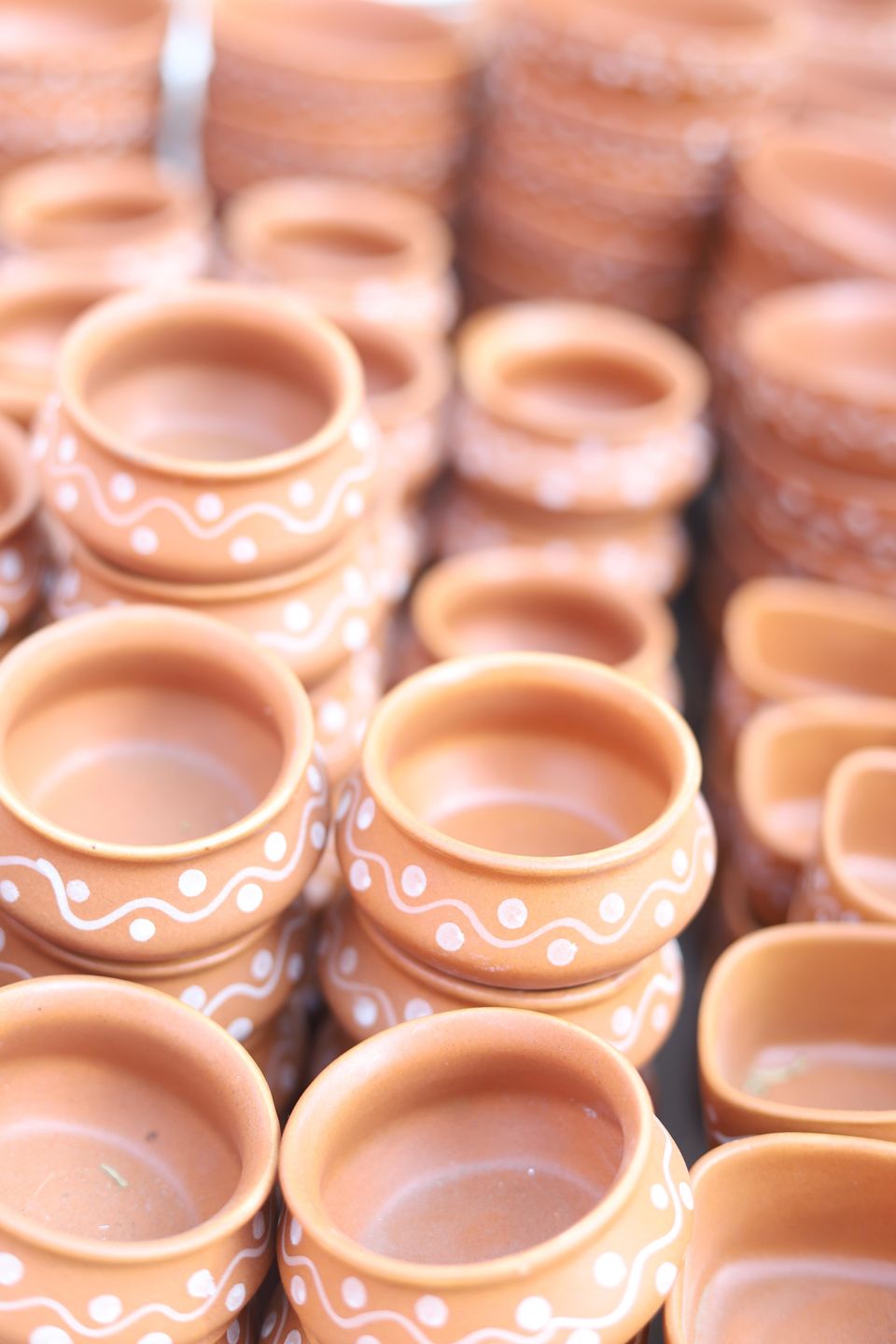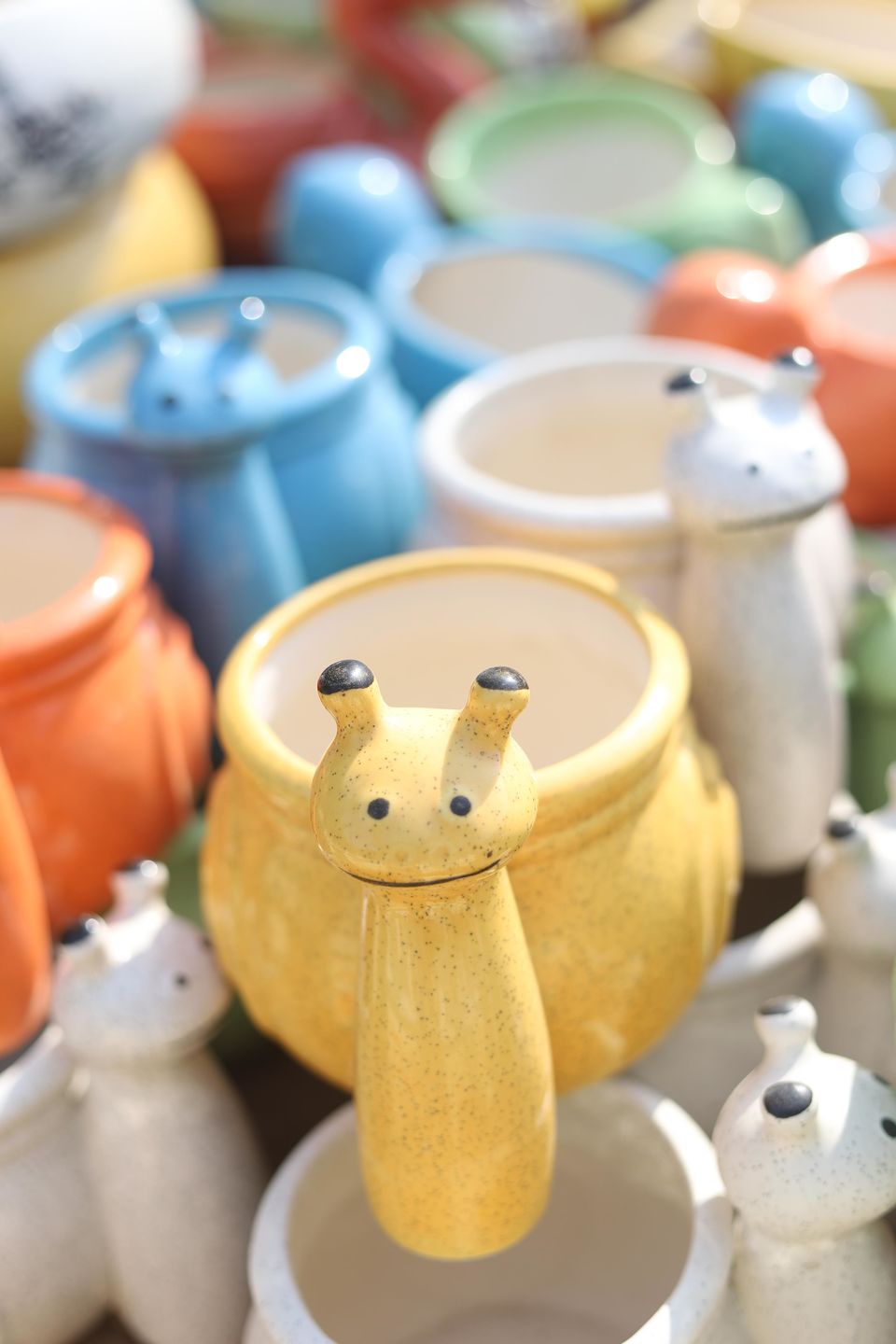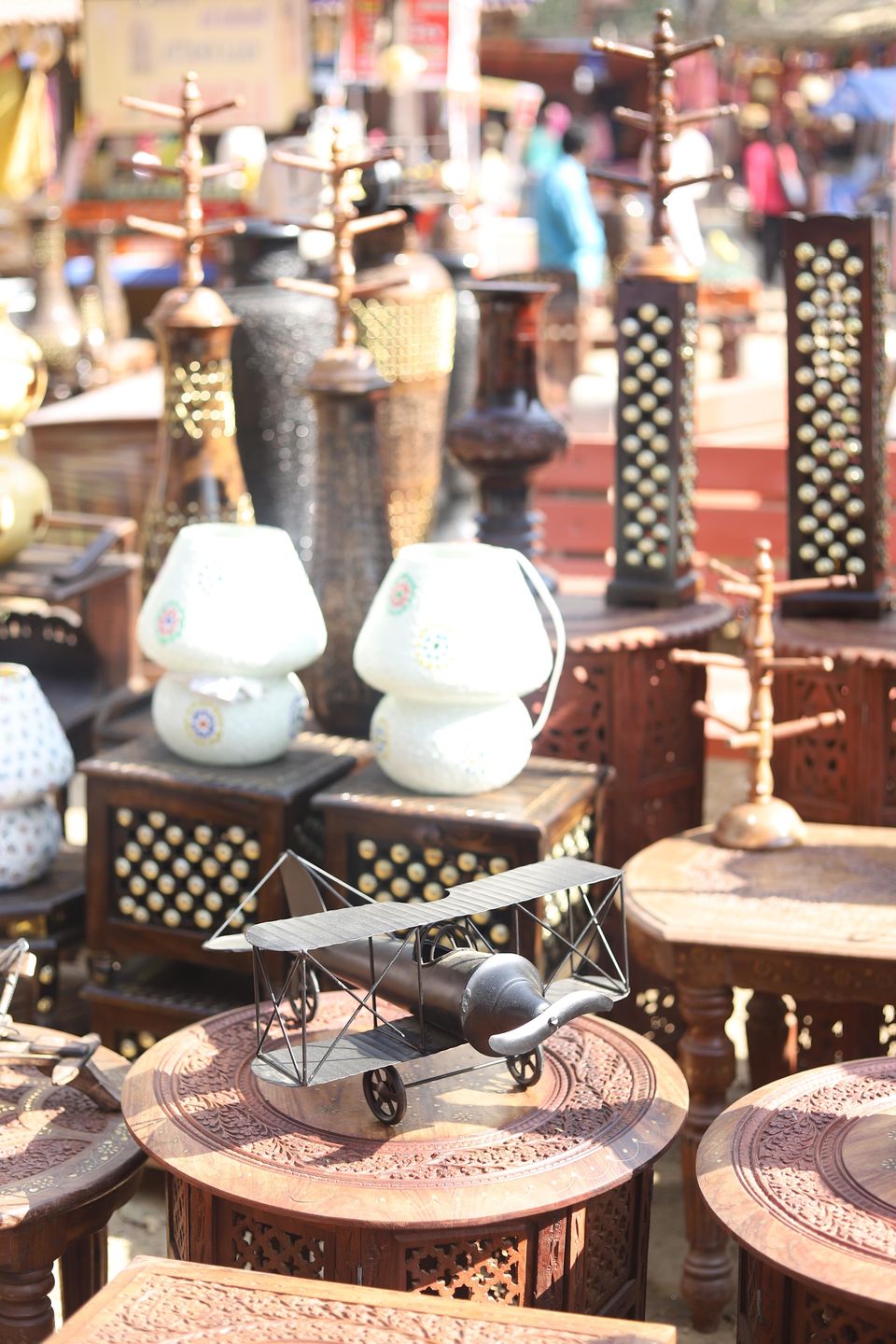 After an exploration of the entire Mela, we stopped for food (all that walking around the fair will make you hungry). And the one thing that you should definitely try is the Jaleba (yes you read that right) and some plain yet laden with malai milk, in a kulhad. Trust me, when it comes to your dessert cravings, it doesn't get better than this.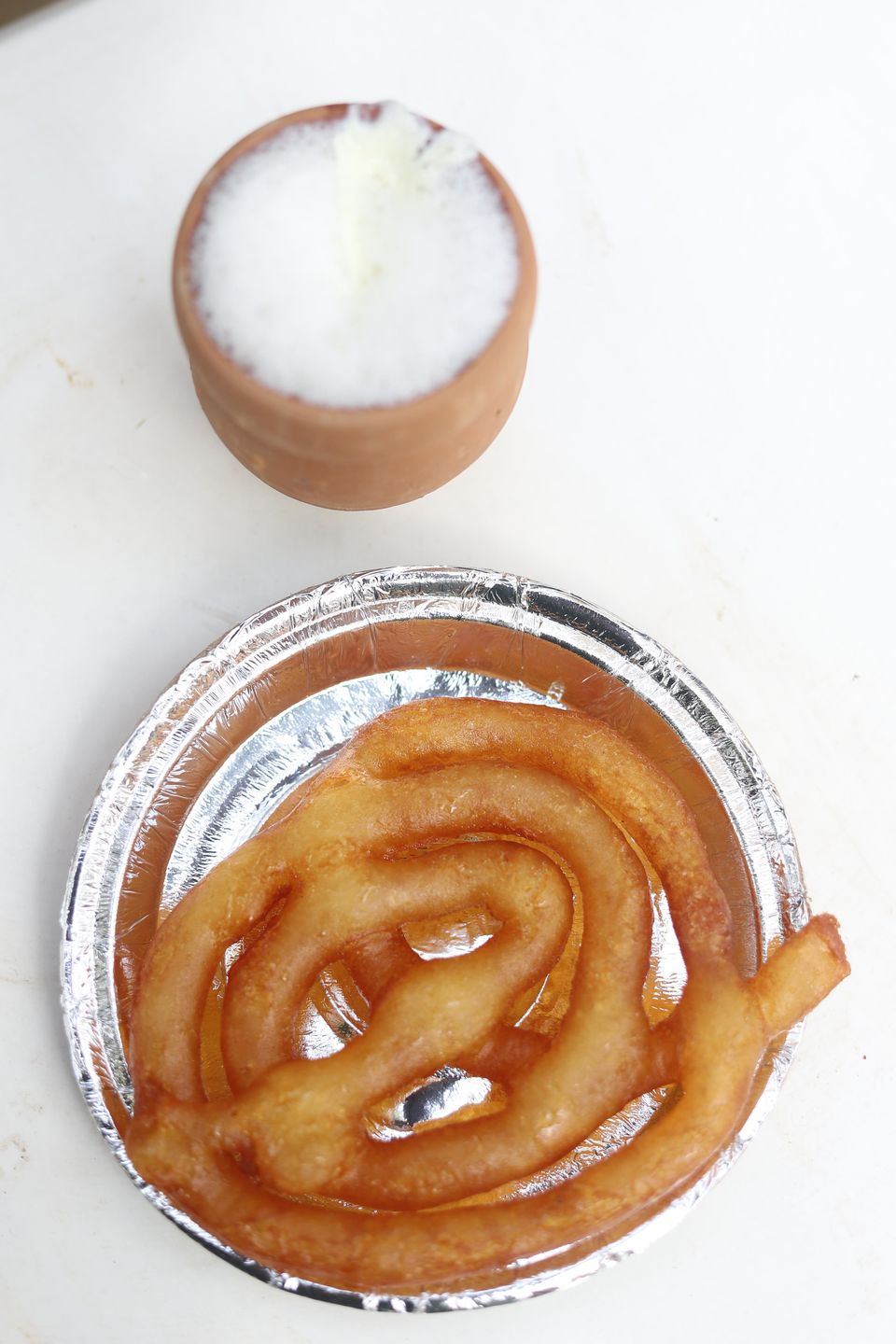 Another highlight of the entire mela was the stalls from countries like Syria, Afghanistan, Kyrzygstan and others. Exploring the stalls has its own perks. You get to witness a burst of culture as well.
My highlight of the entire mela was gorging on candy floss and of course, dancing with the folk dancers.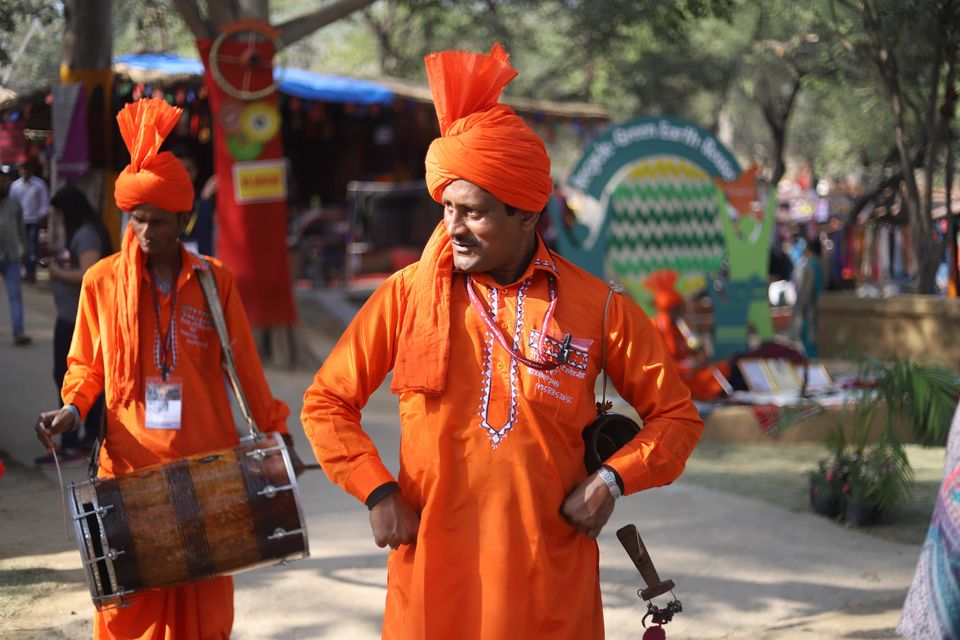 So, if you still haven't been to this colourful and beautiful event, it is on till 18th Feb. Make a date for the event that will definitely enthral your senses.
And if stay is your concern, V Resorts Farm Stay Delhi is just 20 kms from Surajkund Faridabad.