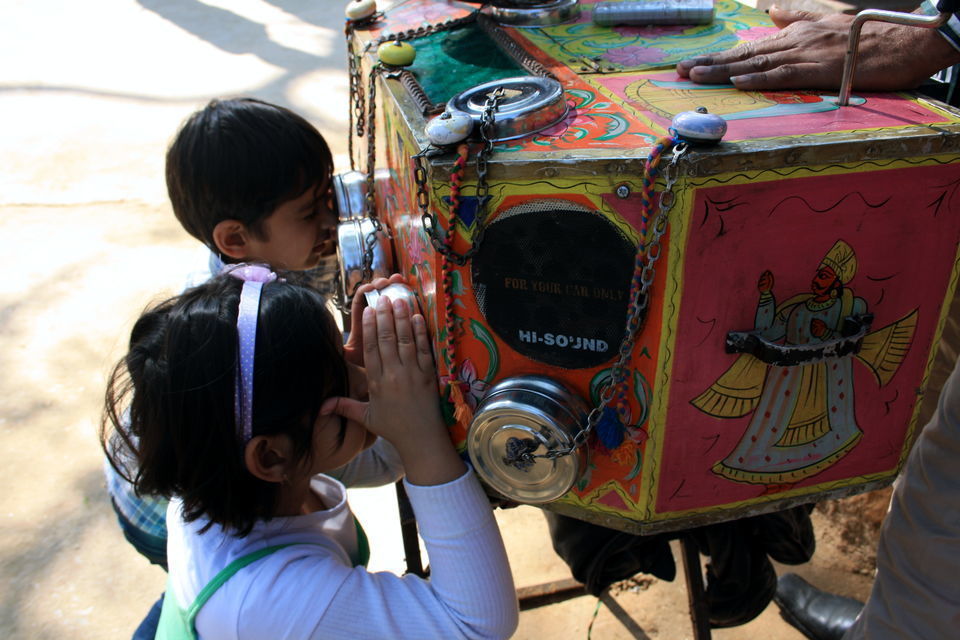 "Came for the cotton candy, left with lots of memories" - Such is the charm of Fairs and I am not talking about any fair but about SurajKund Mela which happens to be the largest crafts fair in the World.
The vibrant colours, crafts, music and the entire deco of the Surajkund Craft Mela is a treat for anyone and everyone who loves Indian Arts, crafts and fairs.
SurajKund Mela 2019 is around the corner and so I decided to make a comprehensive post around it . Get cozy and read details like Suraj Kund Mela 2019 dates, how to reach, what to do, where to stay, what to expect and much more than what SurajKund Mela Wikipedia can or won't tell ;)
What is Surajkund Mela? It is an International Crafts Fair which is attended by more than a million visitors including thousands of International tourists.
Surajkund Mela is Celebrated at: Surajkund, District Faridabad
Surjakund Mela is Celebrated during: 1st Feb to 17th February every year.
First Hosted in: 1987
Suraj Kund Mela is Organized by: Surajkund Mela Authority & Haryana Tourism in collaboration with Union Ministries of Tourism, Textiles, Culture, and External Affairs.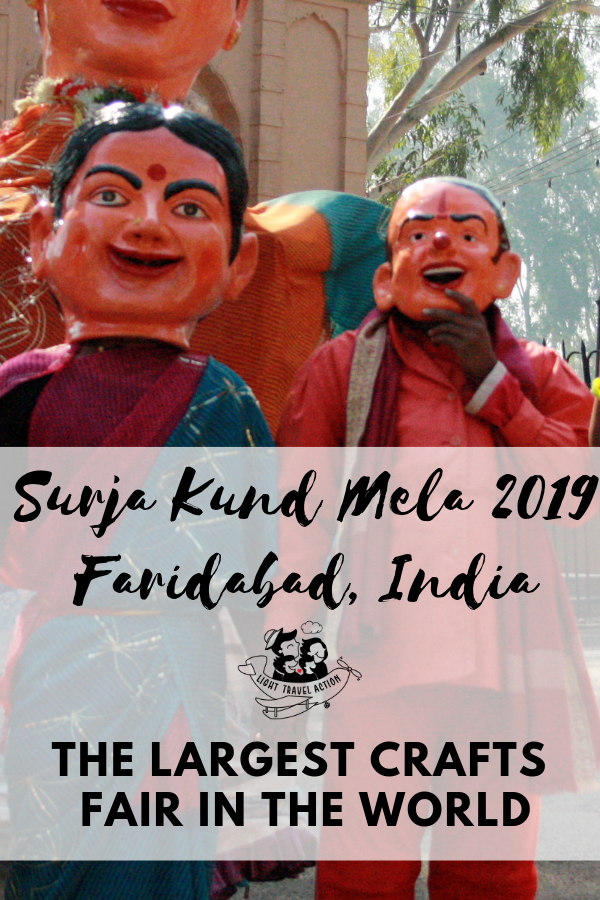 Main attractions: Vibrant and colourful display of Indian and international arts, crafts, handicrafts, handlooms, folk dances, and cuisines.
Good for Ages: All ages
Price of Tickets
Weekdays: INR 120/- per person
Weekends: INR 180/- per person
It is believed that Suraj Kund was built in the 10th century by the Tomar Dynasty King Suraj Pal. It is not clear whether King Suraj Pal himself got the lake built or it was merely named after him. The Tomars were sun worshippers. There is a temple on the western bank of the reservoir dedicated to the Sun.
If you would like to know more details on what to do, what to eat and more such details read HERE!