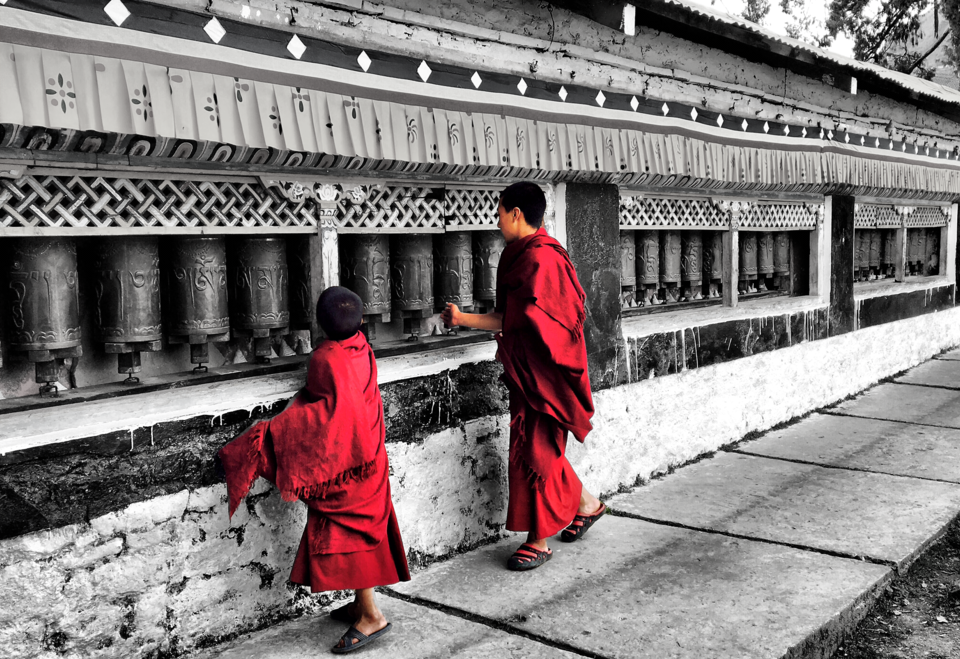 Birthplace of Dalai Lama XIV, the Mini-Switzerland of India - Tawang, is an amazing destination for culture-exploring travellers seeking peace and serenity in their lives. Considering travel destinations, unlike others, Tawang is still unexplored in terms of tourism as well as culture. Mostly covered with snow, it is one of the best travel destinations in India.
How to Reach?
Reaching Tawang needs patience, permission and persistence. To enter and travel in Arunachal Pradesh, you need a Permit (no matter what nationality). Starting from Delhi, take the flight to Tezpur, then hire taxi or tour SUVs (Sumo or Innova). It takes almost a whole day (Yes! - 24 Hours) to reach Tawang. I would recommend a halt at Bomdila or Dirang To and Fro respectively. the entire way has hilly slopes and people with altitude and motion sickness MUST carry the relevant medicines.
Condition of the roads?
The conditions of the roads are subject to the season you are visiting in, I would suggest that you take a comfortable SUV to minimize the troubles. If you are travelling in Jan-April, you might find the roads under the snow or full of potholes The entire journey is full of convoluted turns and slopes, with just a few stops for snacks and food. I would suggest that everyone should carry some form of snacks and water supply with them at all times.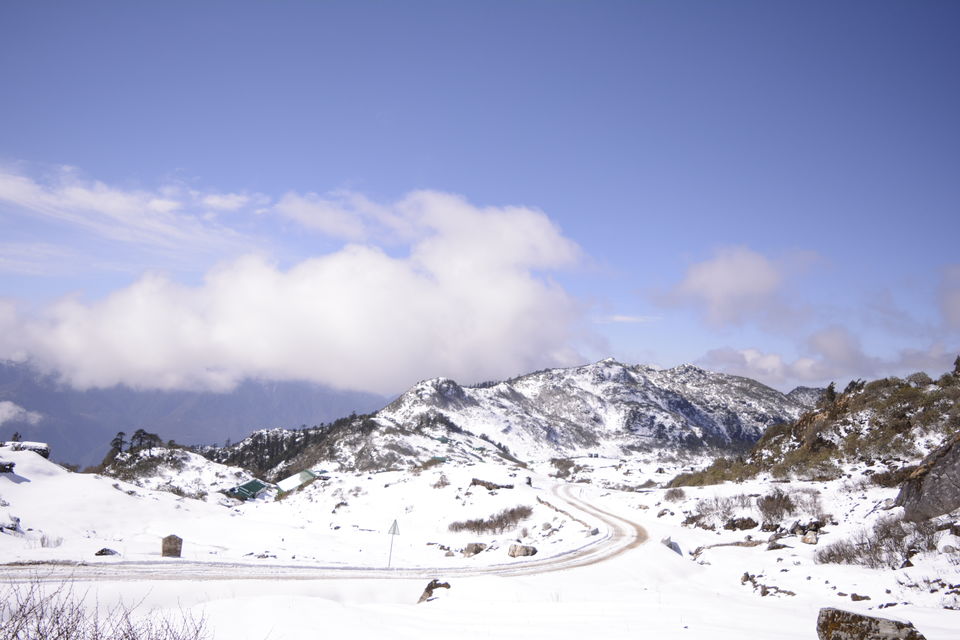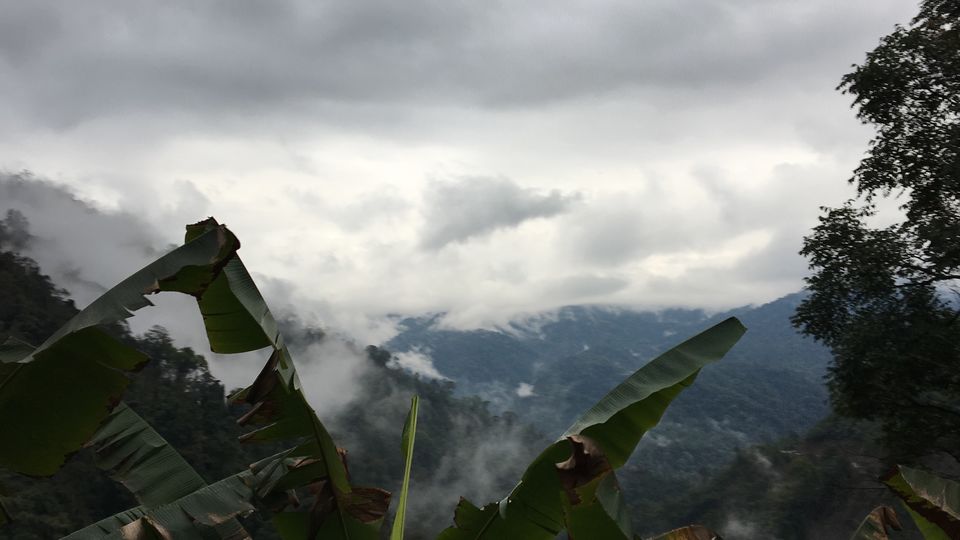 DAY 2
LOCATION - Dirang
As your first destination towards Tawang, the purpose for most travellers to escape their convoluted lives by relaxing and enjoying the beauty. Dirang is just that. A place to chill and enjoy the elixir of a simple life.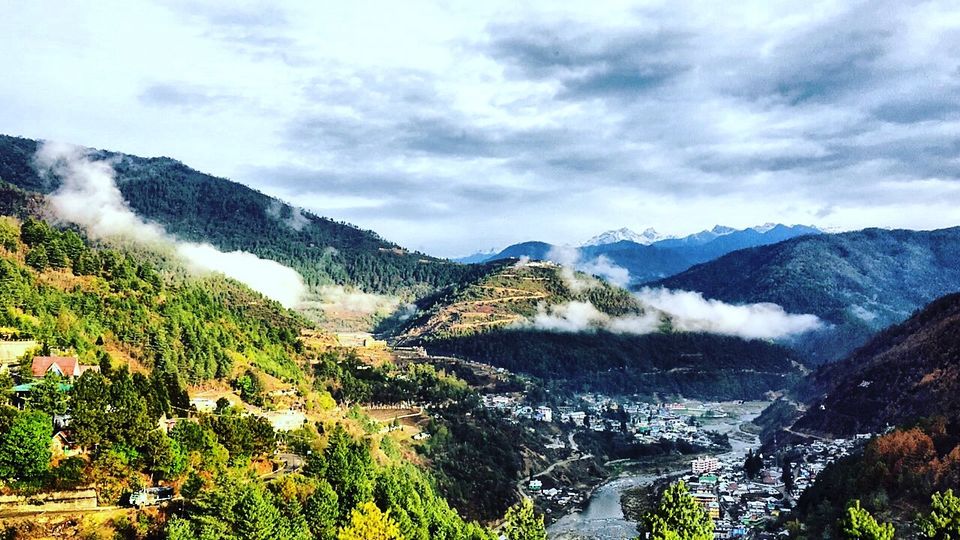 Dirang has a beautiful monastery which is considered amongst the oldest monasteries of India. The village grew around the monastery. The view from your hotel will sure make you forget your metropolitan life and you will find it even more beautiful. Many of the travellers that visit tawang make their halt at Dirang making it an amazing place to chill and get inspired.
The people of Dirang are quite helpful and know Hindi and English better than most in Arunachal Pradesh. In some parts of the village you will find that the tribal communities are still quite old fashioned. They do not believe in deity or idol worship, they follow Buddhism and when it comes to pray, they pray to the nature (Sun, Water, Trees, Moon, etc)
DAY 3 [Dirang - Tawang]
With numerous enchanting and breathtaking views alongside the road, you might actually get tired of taking pictures and halting repeatedly. Amongst all the awesome views through the journey, the most majestic on is at Sela-Pass.
Situated at 14,000ft and surrounded by almost 50km of Army Cantonments, Sela-Pass is the view of a Lifetime. A frozen lake covered with snow makes it almost impossible to make out if you are standing on land or on snow. Near the parking, the Indian Army hosts food and refreshments for the civilians at very nominal rates.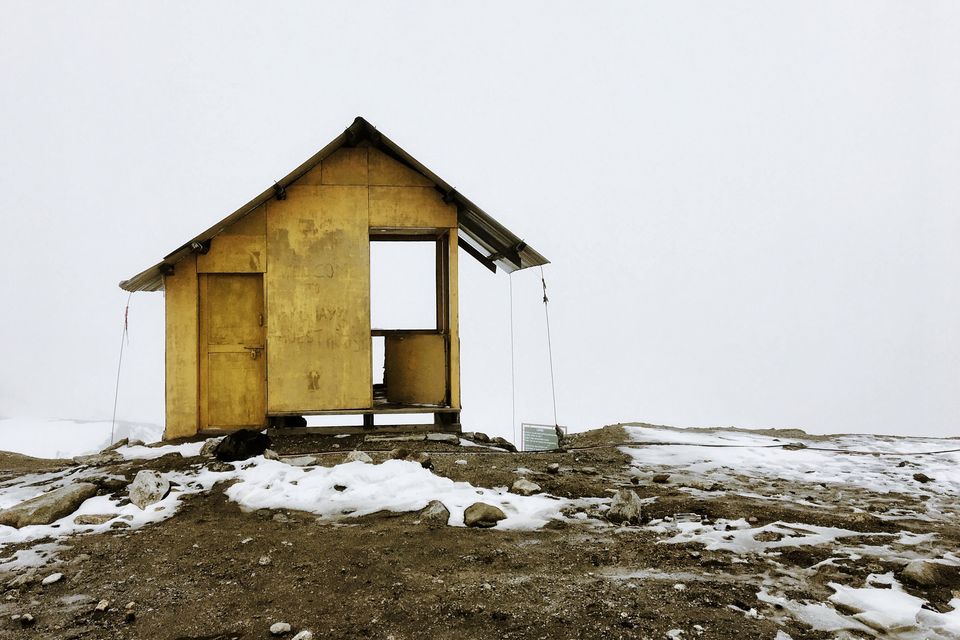 After Sela-Pass you will find yourself in the awe of nature with a view of mountains covered with snow both sides of the roads, passing numerous Army posts.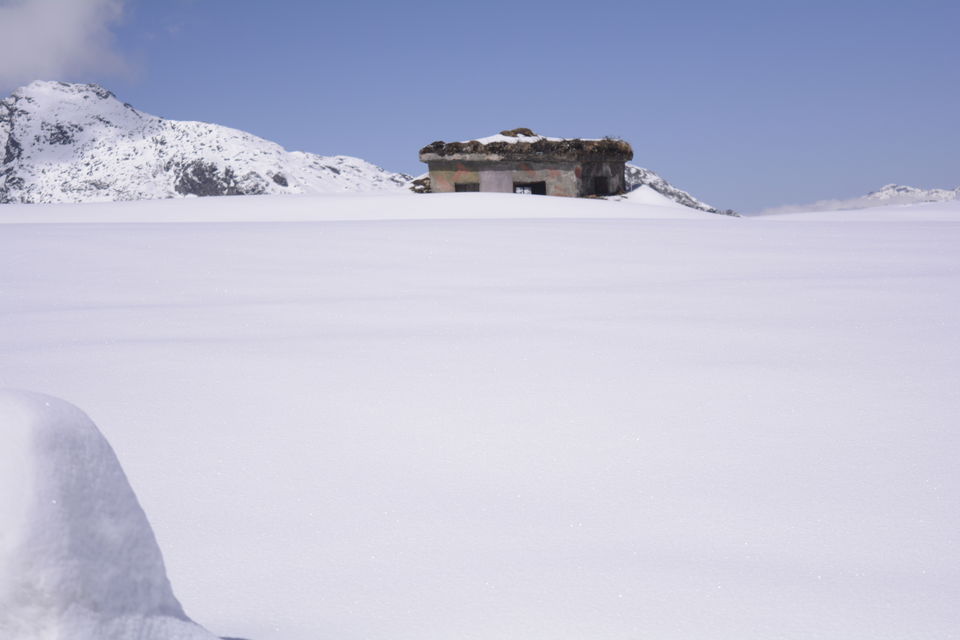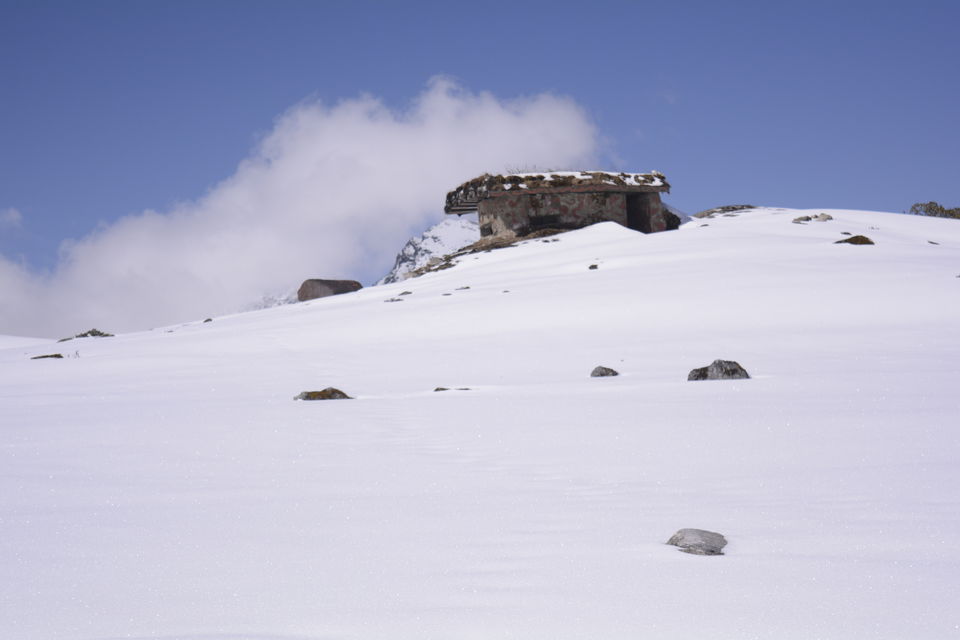 It takes almost your entire day i.e. you will leave Bomdila in the morning and will reach tawang in the evening. After reaching Tawang, get rest and be ready for exploration!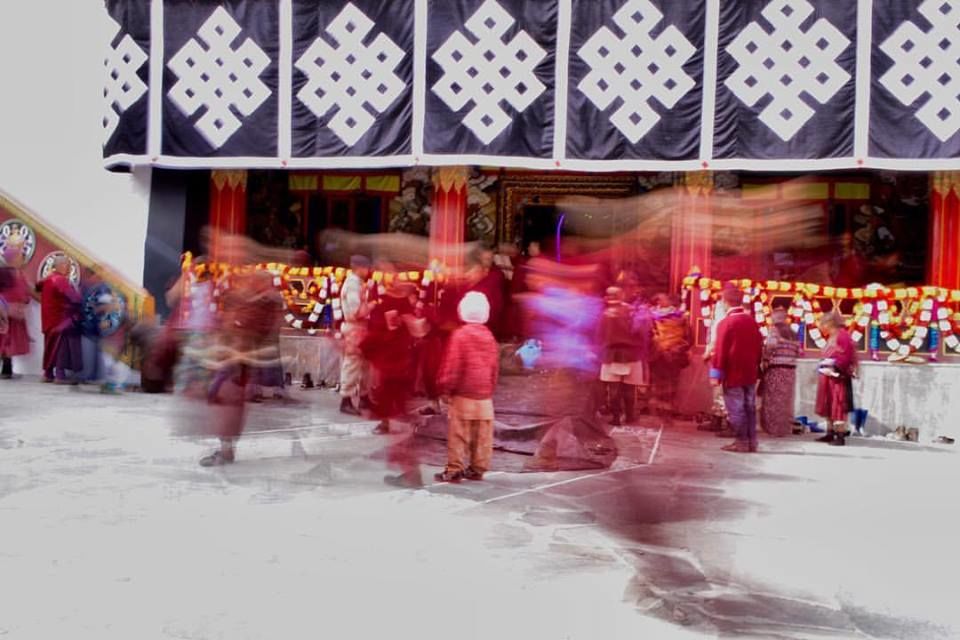 Tawang is a place founded by the Dalai Lama IV hundreds of years ago to preach and practice their principle religion - Buddhism. The current Dalai Lama XIV was also born in the Tawang Monastery. Amongst all the breathtaking views that tawang offers, the best view comes from alongside Hotel Mon Paradise, a wide range of Himalayan Mountains with Tawang Monastery at its centre.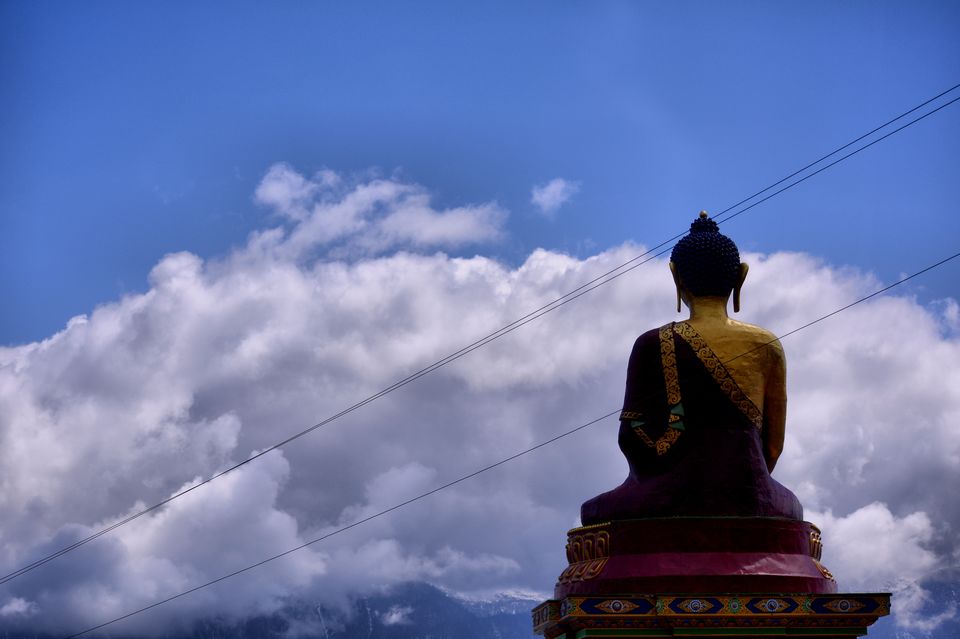 Tawang market is quite punctual in their timing, you can find it open at 6:00am and be closed at 6:00pm sharp. You can find everything you need in the marketplace. Some people might feel consciousness while breathing because of the altitude and maybe due to the steep climbs in the marketplace.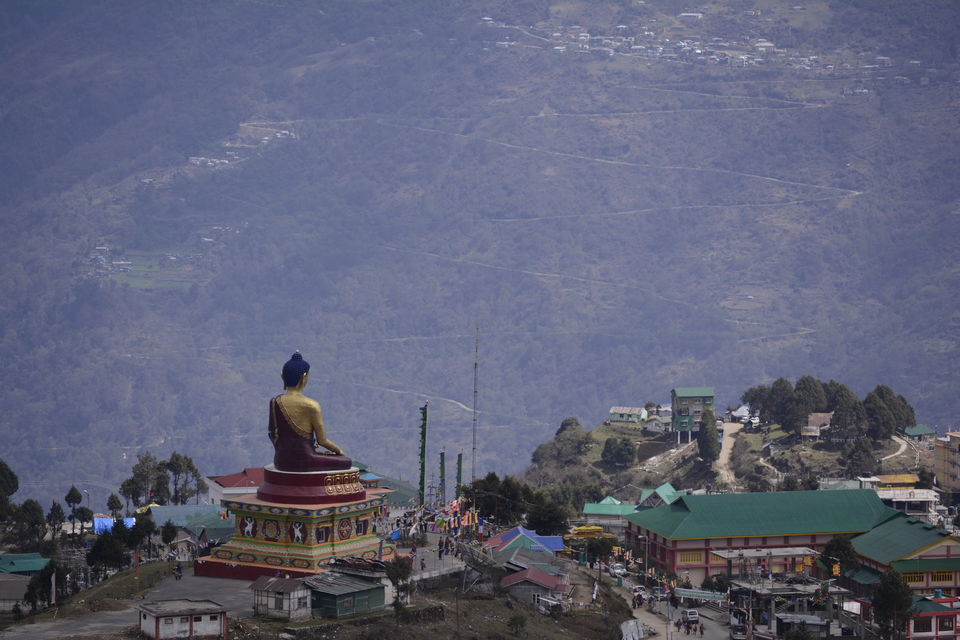 Tawang Monastery is situated in the middle of the city and on a hilltop. I came across hundreds of monks (called Mon Pa) that come their from different parts of the world leaving all they had behind and surrendering to the life of a monk. I met an athlete that played in the Olympics 8 years back and practices Buddhism now. With the look that catches the eye in a split second, Tawang monastery has a Yellow-painted roof, which shines as sunlight falls on it, seems just as the crystal.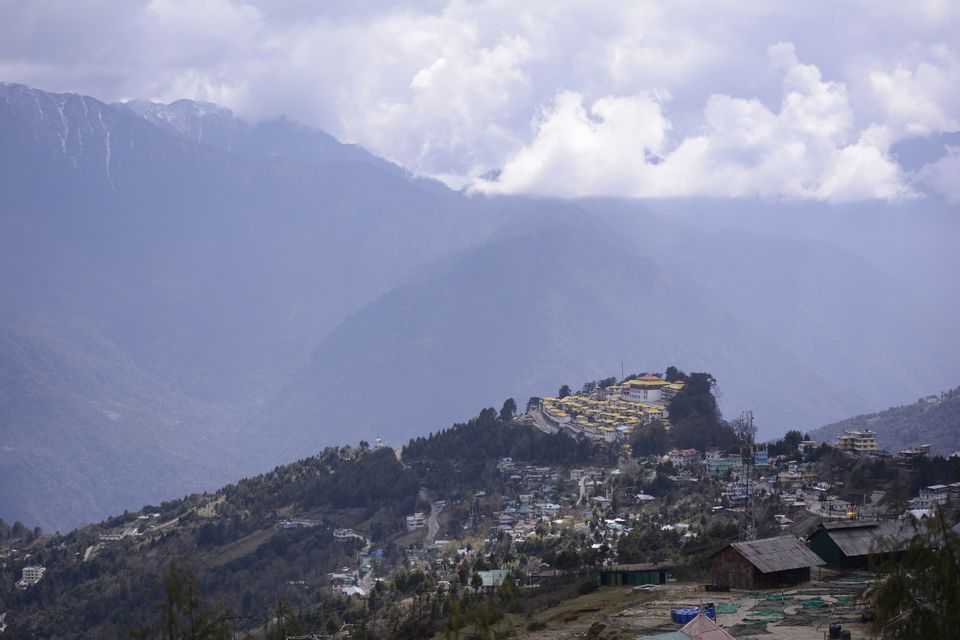 The livestock in Tawang comprises of mainly Yaks and sheeps. Because cows can't sustain the harsh environments of Tawang, Yaks act as substitute. They provide milk and beef, & act as cattle for north-eastern hilly areas with harsh climatic conditions.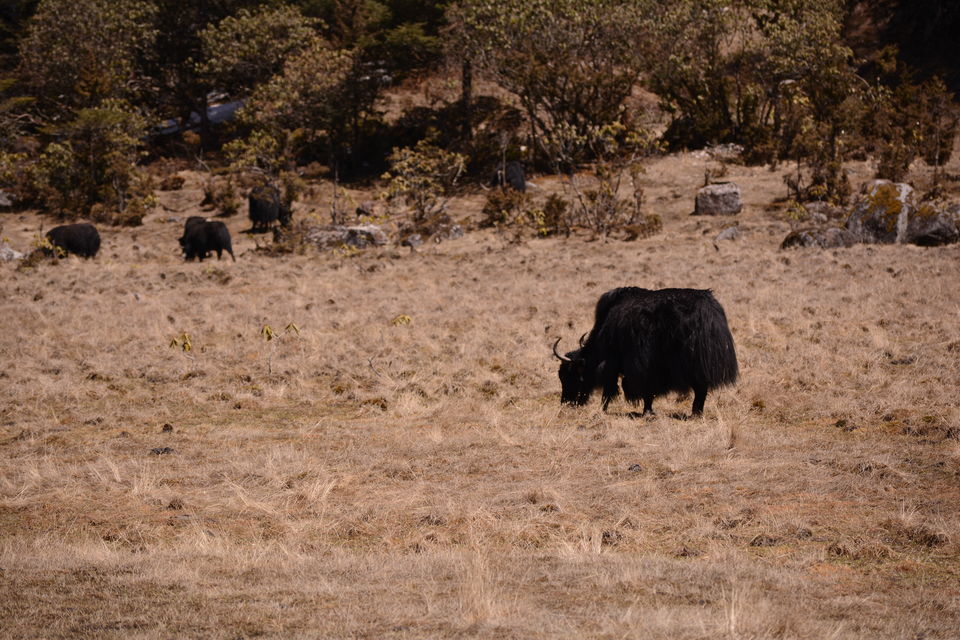 People are mainly Non-Vegetarian and eat almost everything they feel like eating (including Yak beef, Pork, Mutton, Chicken, etc.) making Yak beef a speciality and Non-Vegetarians MUST try. For semi-non-vegetarians, I wouldn't recommend trying any Non-Veg. dishes due to the sole reason of raw food. Because the people there need raw meet to sustain through harsh winters, they prefer meat raw as compared to north-indian food.
DAY 5
LOCATION - Bum-La Pass & Madhuri Lake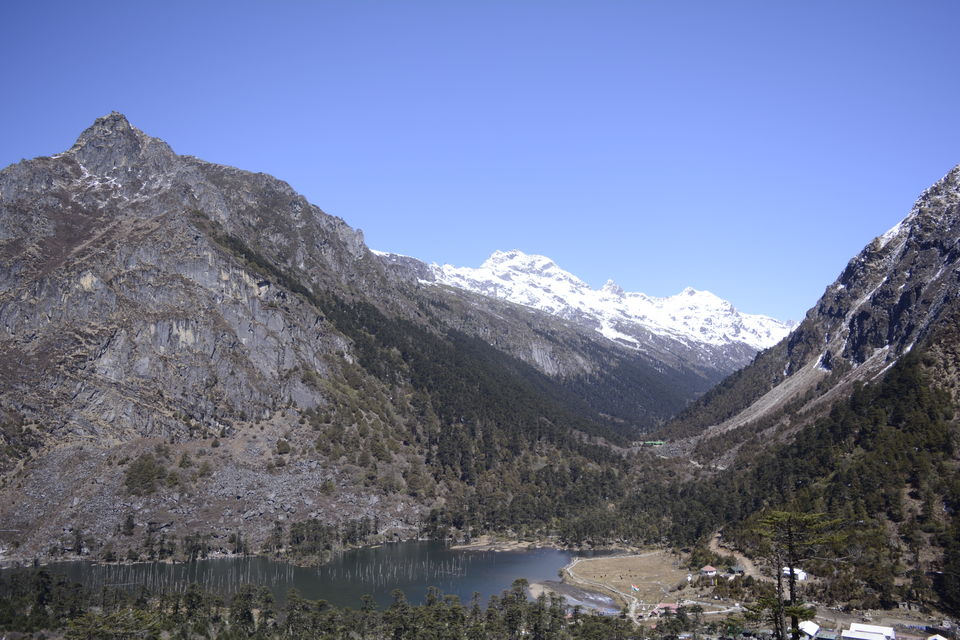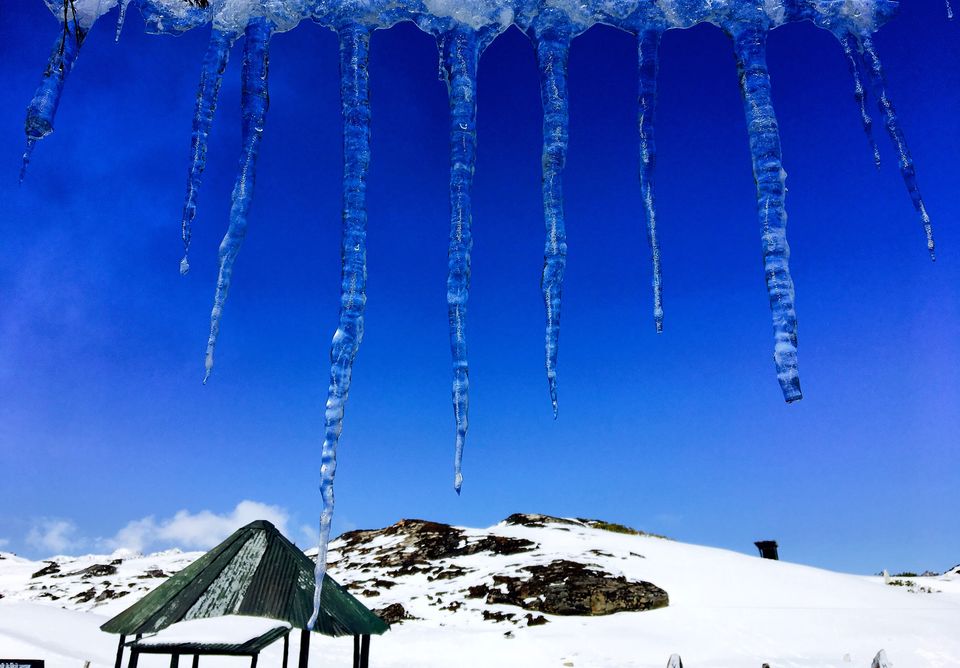 Tourists also enjoy a trip to Bum-La Pass, towards the China border. But it's not always easy to just go unplanned. Because the roads are covered in snow for the majority of the year and climatic conditions are also quite harsh. This journey is quite fascinating with Army Cantonments providing awesome services, food and refreshments.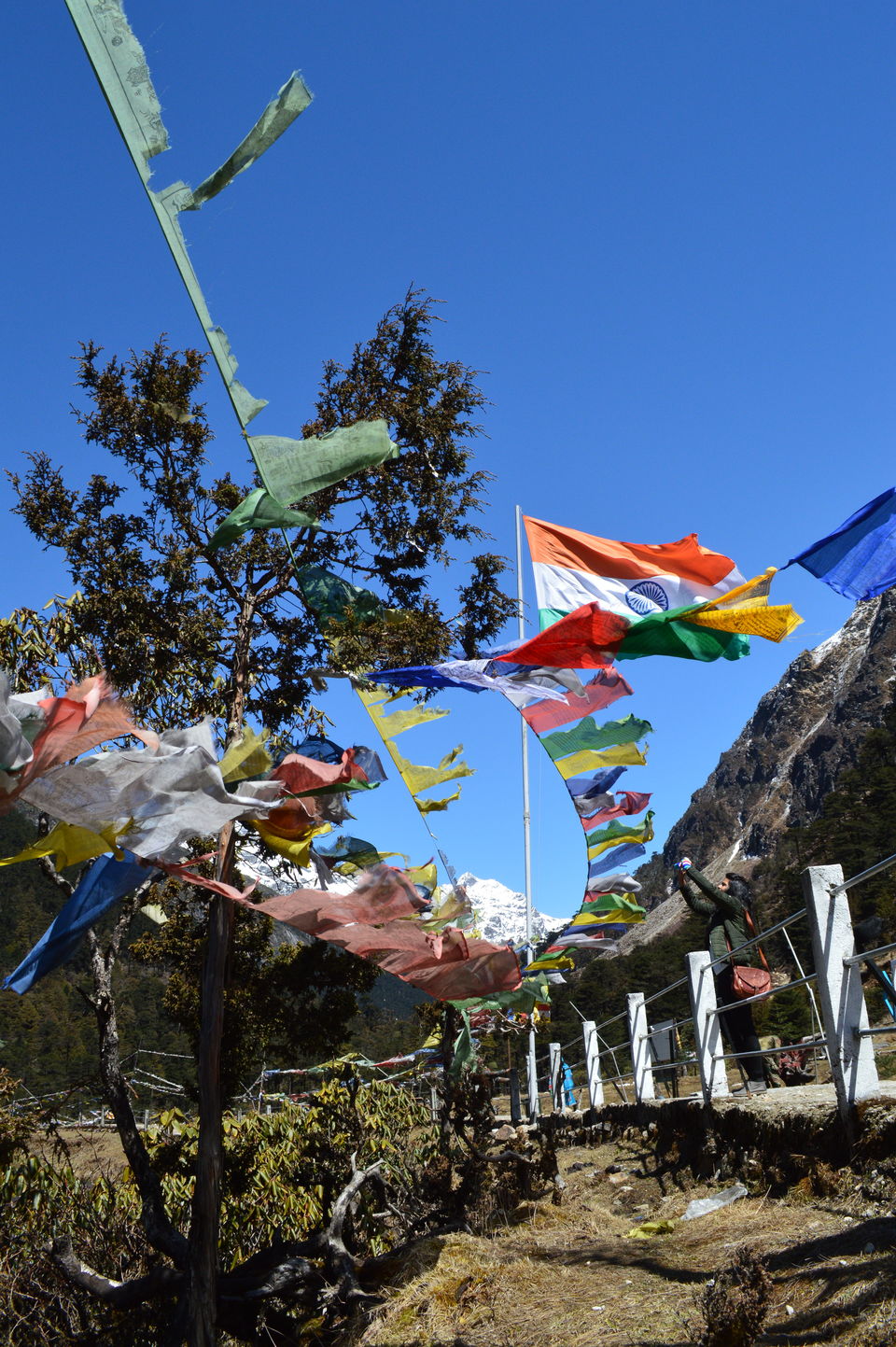 It's an hour drive to another beautiful place enroute Bum-La Pass commonly known as Madhuri Lake. This name originated when Madhuri Dixit performed a song at this lake in the feature film Koyla. This place has quite a few scenic views including a weird and breathtaking view of tree trunks standing in the frozen water, especially in the winters when the lake is completely frozen.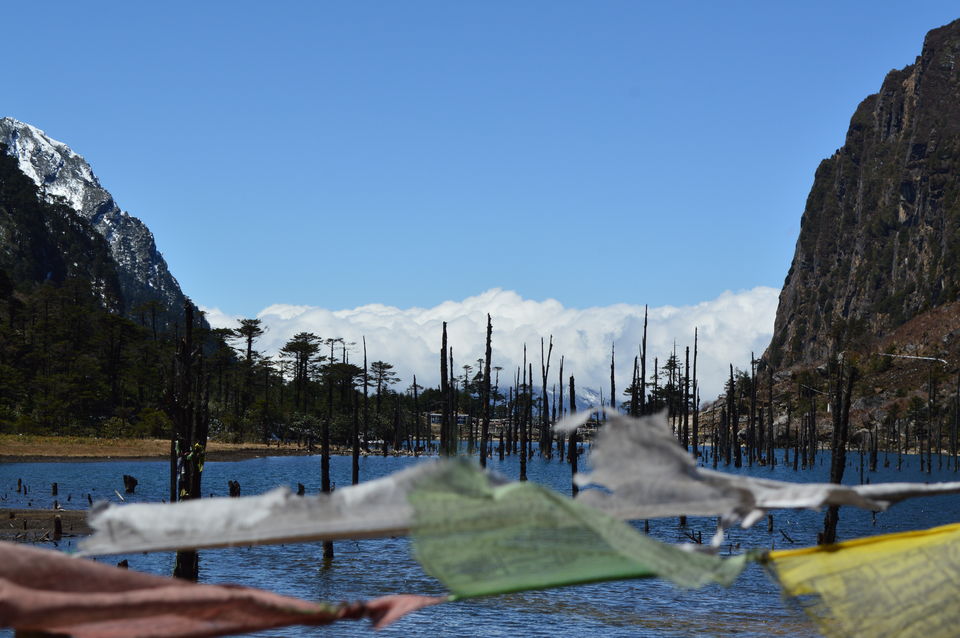 LOCATION - PTSO Lake
If you are travelling during winters, you will find the view of PTSO Lake quite refreshing and playful, especially among kids. Covered with knee-deep snow, this frozen lake is at almost 12,000ft altitude, you might find yourself breathing consciously. I would recommend that you visit this lake when you return back to Tawang.
After getting back to our hotel, we chilled, relaxed and went out to explore the marketplaces in the evening.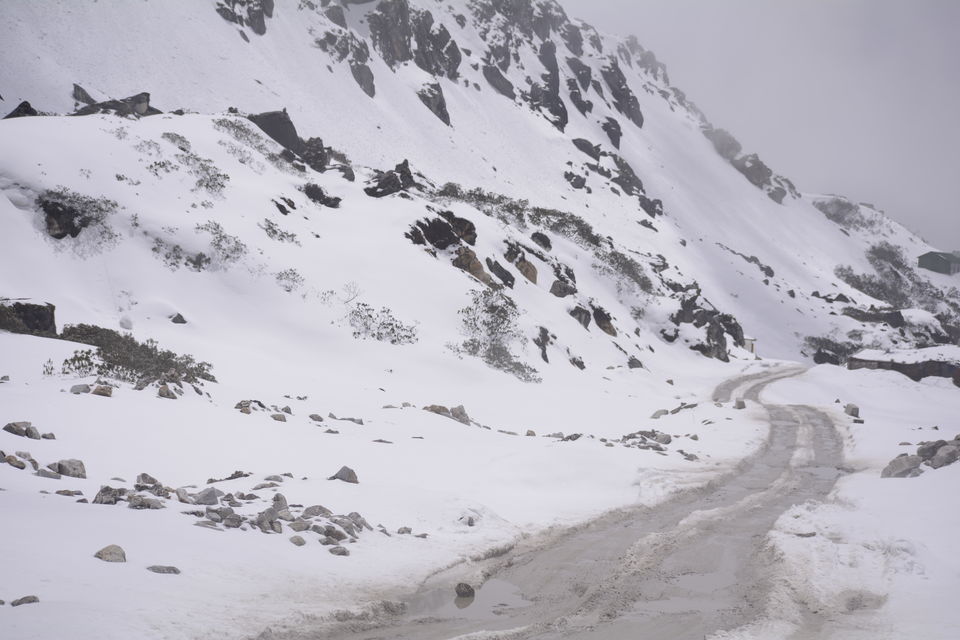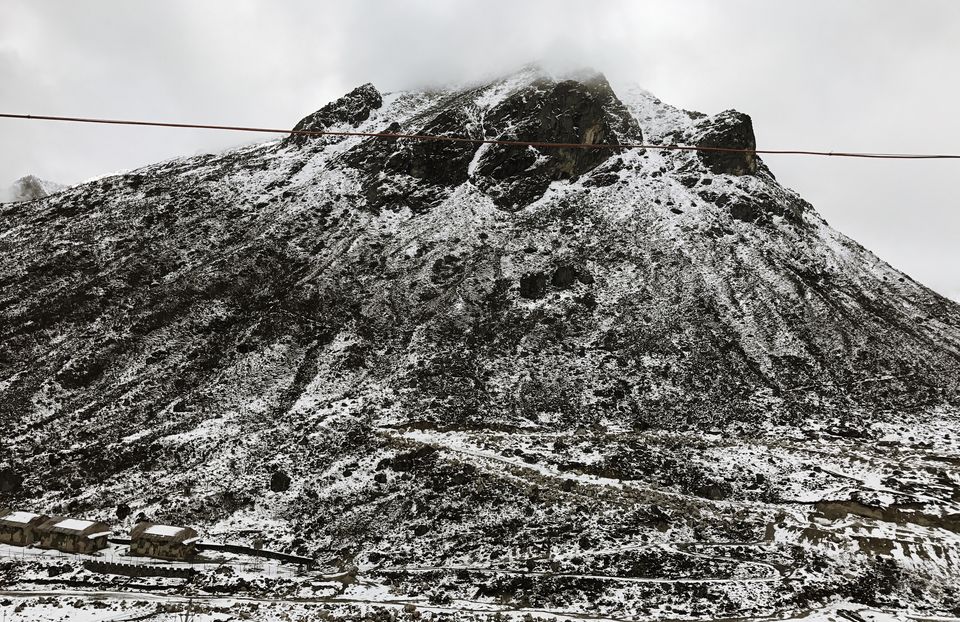 DAY 7
LOCATION - Bomdila
Since most of the travellers like to halt and avoid a day long journey, returning from tawang offers another place for people to rest and continue their journey again.
Bomdila is the mid-way destination between Tezpur and Tawang (Time-wise). It hold a uniquely cultural market focusing on shopping. Other than that Bomdila is also the home of the youngest Monastery in Arunachal Pradesh (it was still in construction when I traveled there). People are very sweet, calm and helpful. You can easily find a guesthouse if you travel November-April (Off Season).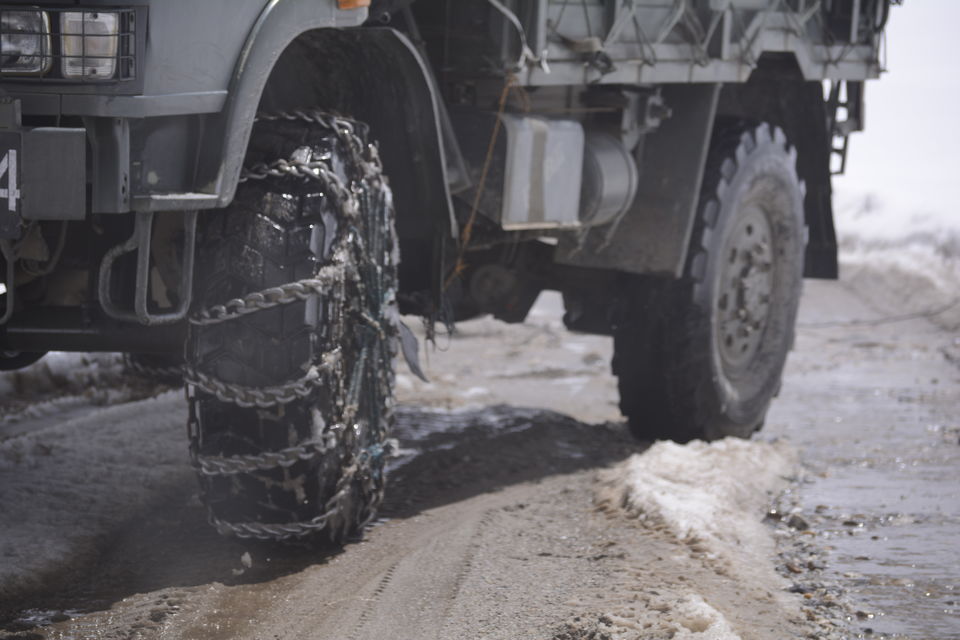 Marketplace at Bomdila has a very varied and eclectic cultural shops offering an amazing shopping experience for people. The traditional attire of the people there is pretty basic and you can find the traditional attires of almost every part of the country. Prices for everything is cheap or otherwise negotiable.
DAY 8
With beautiful memories and LOTS of pictures (believe me I know!), all set to upload on social medias and more, I came back to Guwahati (15hr drive). and ever since I came back home (Jaipur), every time someone asks me about the trip, I go back to the memories of the trip. And whenever people ask me for beautiful destinations for their travels, I always suggest Tawang.