Perplexed by the title? The Southern North means the southern part of Jammu and Kashmir which includes its winter capital Jammu, Udhampur, Samba and many more places. The south Kashmir is beautiful, bright, fresh and full of life. Curvy, splashing and happily hooping over rocks river, the city skyline life of the valley, spirit lifting scenes of the meadow, the cocktail blue sky wont let your eyes blink for a second. It plays an integral role in connecting Jammu from rest of India. You wont find vampire white mountains or freezing temperature drops but that is what makes it so remarkable. Majority of people in Kashmir try to settle in this part of the state due to its bearable weather condition, easy living and good connectivity.
So lets have a look what this part of the state has for you!
JAMMU: THE WINTER CAPITAL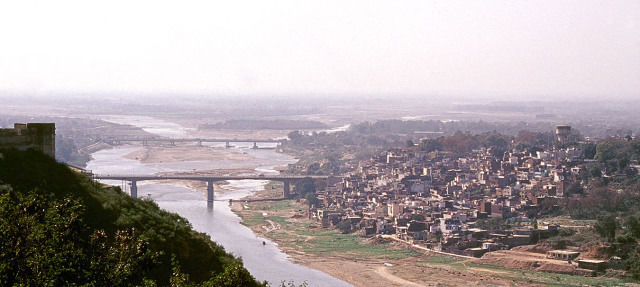 WINTER IS COMING! Also known as the winter capital of the state, it lies on the banks of Tawi River. This city is one of the friskiest cities of the valley. Cityscape is unapologetically urban. The lights of the stores, restaurants and places of vice shine neon into the night.
NH 1A also known as Jammu Srinagar highway is a 2 lane highway that connects Jammu City to Srinagar via Udhampur. One must have a road trip on this highway (preferably a bike trip).
Jammu being the capital, has few special places to visit.
BAHU FORT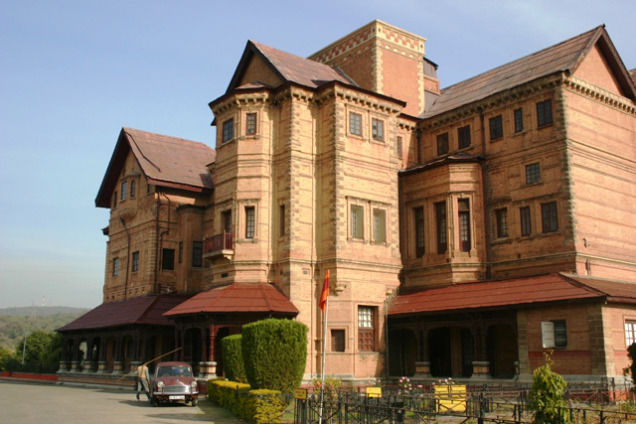 This fort is 5km away from Jammu city and is known to be the oldest edifice in this area. It has a temple dedicated to goddess Kali and is surrounded with terraced garden which is one of the favorite picnic spots of the locals. Be careful of the monkey menace!
RAGHUNATH TEMPLE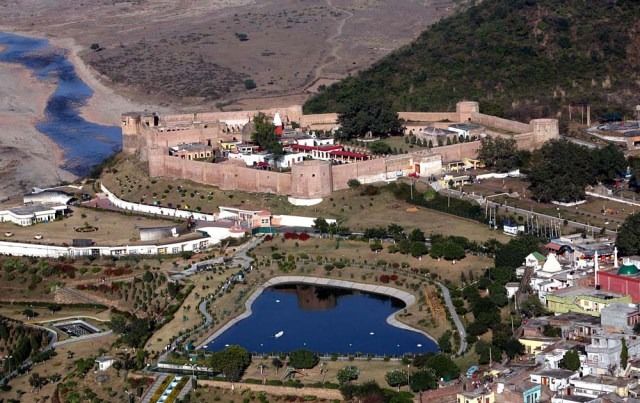 This temple dates back to 1857 and is situated in the heart of the city and is believed to have the largest complex in the Northern India. This temple consists of seven shrines, each with a tower of its own. It is the largest temple complex in northern India. Though 130 years old, the complex is remarkable for sacred scriptures, one of the richest collections of ancient texts and manuscripts in its library. Its arches, surface and niches are undoubtedly influenced by Mughal architecture while the interiors of the temple are plated with gold. The main sanctuary is dedicated to Lord Vishnu's eighth incarnation and Dogras' patron deity, the Rama. It also houses a Sanskrit Library containing rare Sanskrit manuscripts.
LADIES ARENA: THE MARKET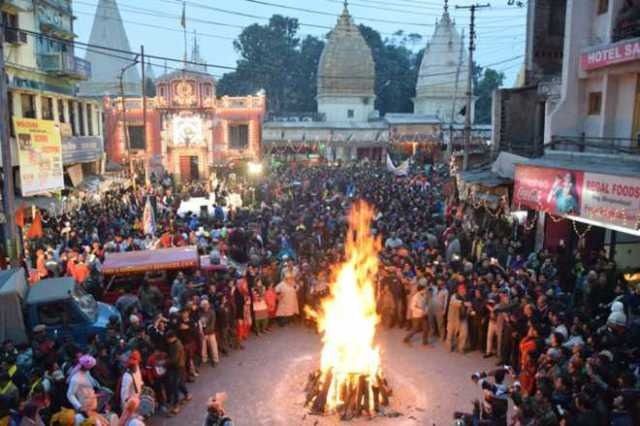 Gole market
Gole market and Ragunath market (near Raghunath temple) are the two famous market places which are popular for hand-loom, handicrafts and dry fruits. The footpaths are crowded with stalls selling sacks of nuts and dried fruit, or meat roasting on roasting skewers. Powdered spices lay in rust red and dusty yellow piles, or spill bright green from sacks as large as feed bags. Rich and unfamiliar scents cut through the smell of engines, so heavy one could taste them in his mouth, like the air inside a fabrication green house.
Leave this place only when your army surplus back pack is so heavy it threatens to pull you over and leave you stranded like a flipped turtle.
AMAR MAHAL PALACE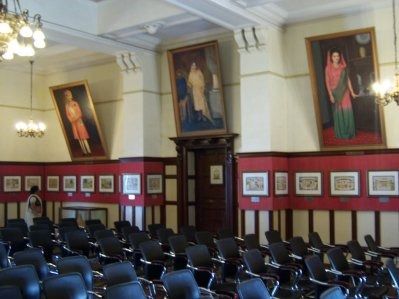 The palace lay like an old man of the hill, the moonlight shone on his craggy, tumble down face. Moss clung in the shade of the ancient walls like a straggly beard.
Now converted to a museum, it must surely be in your Jammu Itinerary. It was built for Raja Amar Singh, a Dogra king in nineteenth century by a French artist. It has many exhibits including a golden throne weighing 120 kg, Pahari miniature and Kangra miniature paintings, a library of 25,000 antique books and many rare art collections.
Now lets move out of the confines of Jammu and see the most special place of this part!
SHRI VAISHNU DEVI TEMPLE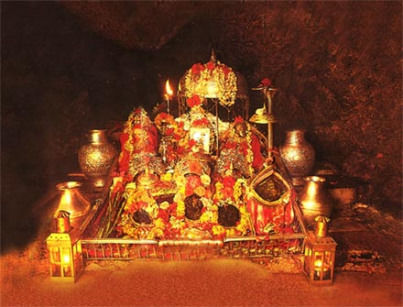 It is a temple dedicated to Indian Goddess Mahalakshmi situated in Katra in the Trikuta mountains. It is approximately 9.5 kms from Katra. It is at height of 5200 m from sea level and it is a phare of faith and hope to millions of people who even travel across the 7 seas to visit this temple in particular.
Devotees have to do a 12 km trek to reach the main temple and additional 5 km to visit Bharon Mandir from the base camp at Katra. Now the first pit stop you can make is at Ardhkumari which is 6 km from the base camp. The route consists of stairs and pathway (I would suggest pathway for adults and staircase for the young ones).
Shops, juice and snack stalls, toilets, benches line the route. The most important are the Maalishwaalas (massage boys). They are like angels in heaven. When you are dead tired and your knees are almost in your mouth, their massage makes you visit heaven and they are very economical. They might seem normal to you at the beginning of the trek, but as soon as the going gets tough, they will be the ones you would be definitely looking for!
Along the trek, you will be accompanied by someone else too, guess who? The MONKEYS and believe me, they are seriously bad-ass than a thief. They would literally come in your way and you will be forced to give away any eatables you carry with you. So watch out for them! Me and my sister end up giving our ice cream to them. Imagine how hard it would have been for us to give away our ice creams!
You can enjoy delicious Rajma rice and other delicacies along the route ( dont stuff up too much!). Also if you think, you cant walk, take the Pitthu ride and enjoy others walking while you sit like a prince/princess of a Mule!
For the oldies and the lazy ones, there is also helicopter services which makes you directly land at the temple from the base camp.
You will get a very short time to pay your respect and get blessings from the goddess but trust me, all the pains you have taken to get those 2-3 min of blessings is totally worth it.
Just remember folks, more pains you take to reach the temple, more satisfied you will be at the end. I gave up at the temple and didn't go to the Bharon Mandir and still regret that decision.
You can make your trip a one day visit or if you want to attend the aarti, you can stay overnight in dorms located at the temple but you need to get passes for it. My advice, make it a one day trip, start at 7 AM and be back by 7 PM.
PATNITOP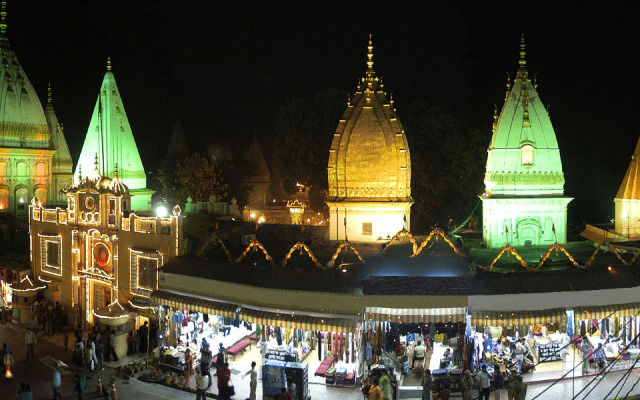 Its a hilltop few kms away from Udhampur. The mountain path winds ahead as effortlessly as a blanket laid on a bed, yet each footfall costs more strength. It is as steep as it is narrow and rocky in a chaotic way.
Cloud swirl around you, eyes begin to water as cold wind whip your hair, and when you look down the dizzying drop, nothing meet your gaze but flat clouds hiding the treasure of the landscape below.
OTHER TOWNS AND CITIES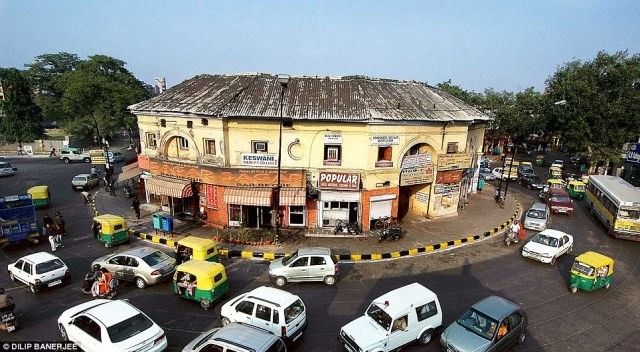 Southern part of the valley has other cities as well but all are situated near LOC (Line of Contol) and hence mainly serve as garrison to Indian defence personals. But they are no less beautiful than the other cities in the valley. Akhnoor, Katra, Lasjan, Soeting are all towns which contributes to the beauty of this small heaven of India.One can witness the skyline silver caves lying in the cave quiet valley, aquarium blue waterfalls, some pounding the rocks and some drizzling on the rocks, misty footed and crinkled at the top mountains, leaf carpeted valley in these towns.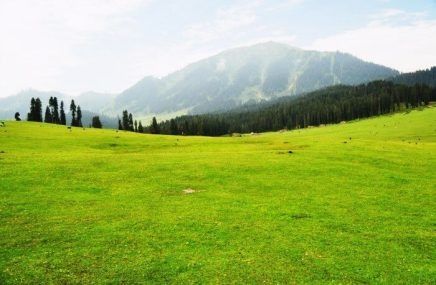 So this side of the valley has a lot of adventurous, eye catching things for you and if you visit this part, you will get to know the real Kashmir. In case you missed the other parts of the series, do click on the links below and enjoy this ride to Kashmir.
This post was originally published on Great Indian Voyager.