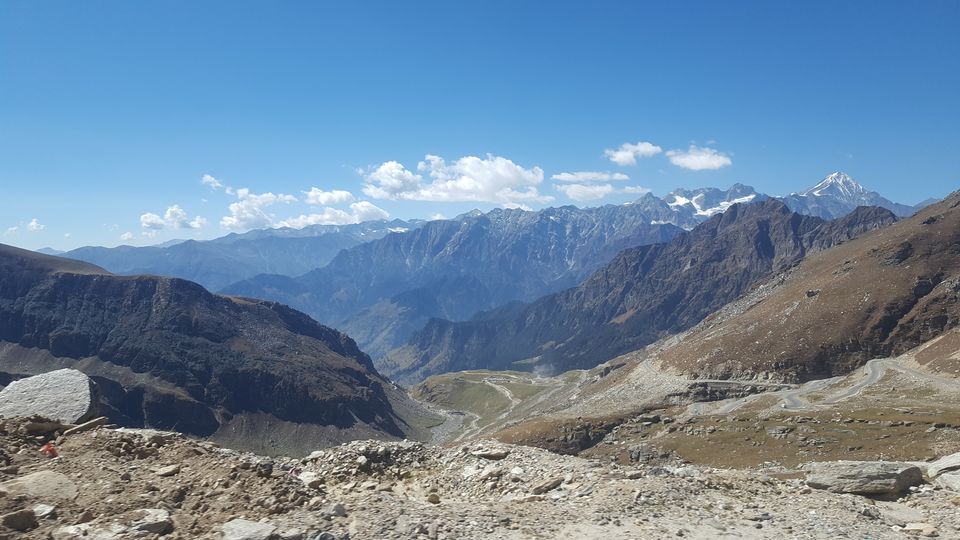 The trek actually commences from Chikka. To reach Chikka, we traveled from Manali by car to Jobra. A night halt was required here before we started for Balu ka Ghera at around 8 am.
We faced hailstorms on the way, making it quite difficult to traverse and we reached the site only by 5.
Morning 8 am we started for Sheagoru via hampta pass. It most a 10 kms walk divided into 4kms steady accent, 4kms sharp decent and 2kms walk on plains. We used to walk all day and rest after sunset. The schedule of walking and halting was quite similar everyday.

The next point we trekked for was Chatru. On the way we crossed a river freezing our bones finally reaching Chatru by 2pm. All along the landscapes were pure mesmerizing beauty! The clear blue sky, the extended ranges, the rocky trails, the chill in the wind, group of unknown people bonding over a journey, a leader to believe in, vanishing mobile connections, etc etc...its a pure culmination of natural extravaganza!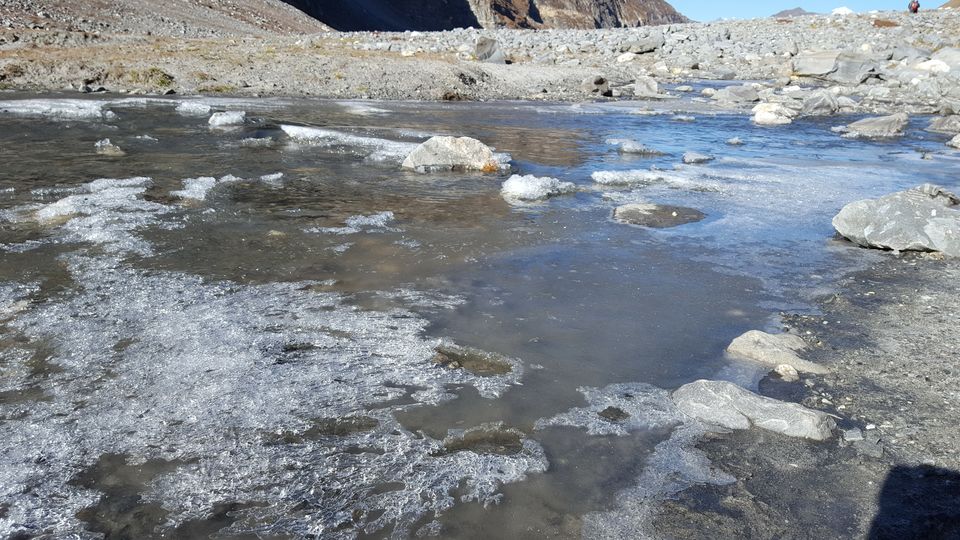 We regularly hogged on food like anything. The food was very basic yet 'finger licking good' or maybe too hungry to decipher the difference. The gulab jamuns were something to look forward to. We headed for Chandratal Lake by car which is a 2hrs drive.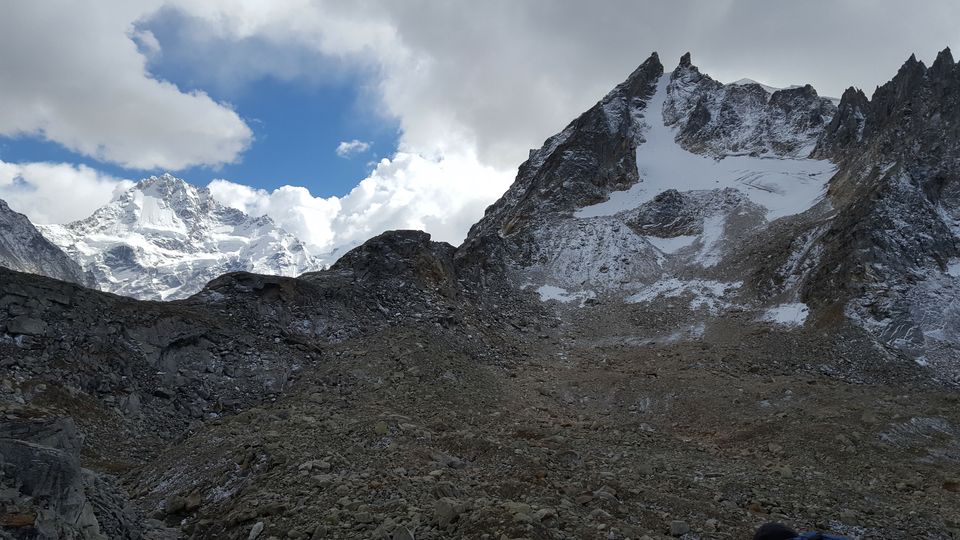 A walk of 2kms down towards the lake is required. Oh the beauty! Bow to mother nature! We got to meet Sunny Deol on the way too!
We headed back for Chatru and reached there by 8 later moving forward to Manali and a more complicated monotonous lifestyle!