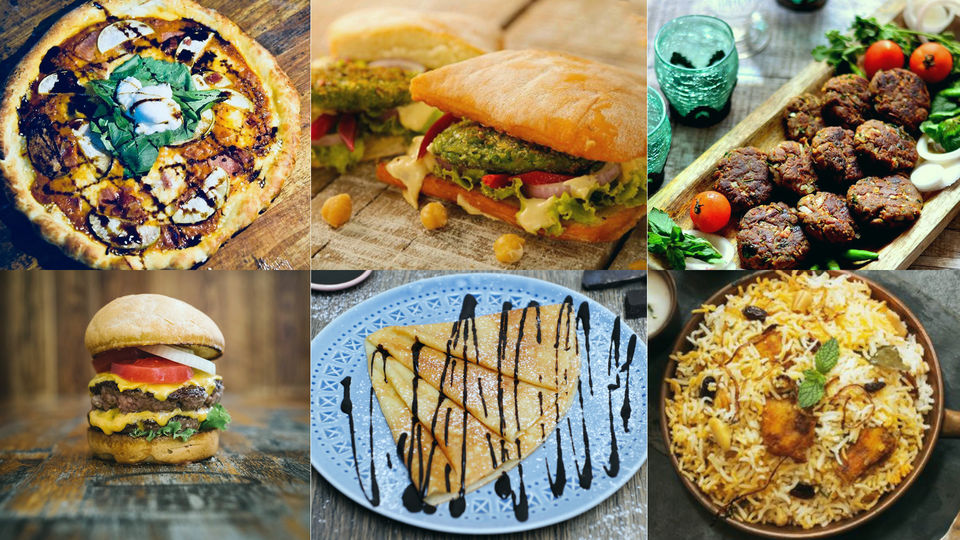 Ordering food can be such a hassle, with so many apps on the market, and just as many delivery restaurants. On top of that it's always a gamble whether you'll get quality food or not. All of this is enough to put you off your meal. But, fear not, we have curated a list of the best kitchens in Delhi-NCR that deliver lip-smacking food to your doorstep.
1. Baking Bad
From mid-day to the morning light, whenever pizza craving strikes, you can trust Baking Bad to be your one-stop shop for this cheesy delight. A wood-fired pizza delivery service, Baking Bad allows you to create your own customised pizza. You can choose everything from the crust to the toppings or if you're feeling lazy, you can choose something from their signature line of pizzas.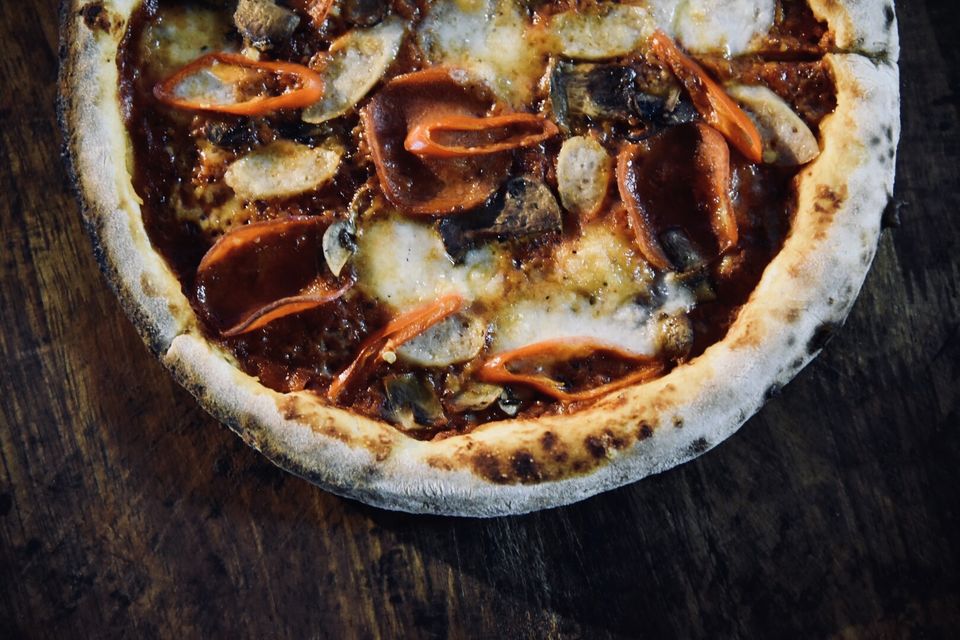 Cost: ₹650 for two people
Cuisine: They serve Italian delicacies with a speciality in pin-rolled thin crust pizzas and hand-rolled Napoli pizzas
Must-try dishes: Heisenberg pizza for pork lovers, The Boss (pepperoni), The Acropolis pizza (vegetarian)
Timings to order online: 12 noon to 4am
Delivers to: South & Central Delhi. Opening soon in Mumbai.
Contact: 011-49052050, 011-65452060; website; Facebook; Instagram
2. Twigly
One bite of a Twigly sandwich, and you will forget any preconceived notions you have about this comfort fast food. With all the delicious goodness that makes up a sandwich, they haven't really gotten their due. But that's what Twigly is here to change with its range of signature sandwiches that will fill you and satisfy your taste buds all in one go. And the best part? Twigly serves food made from high-quality, locally-sourced produce. They prepare everything from scratch, including their breads and dressings and get their veggies fresh every single day. Customers can even earn reward points for each order and exchange those for discounts, cash-backs and freebies.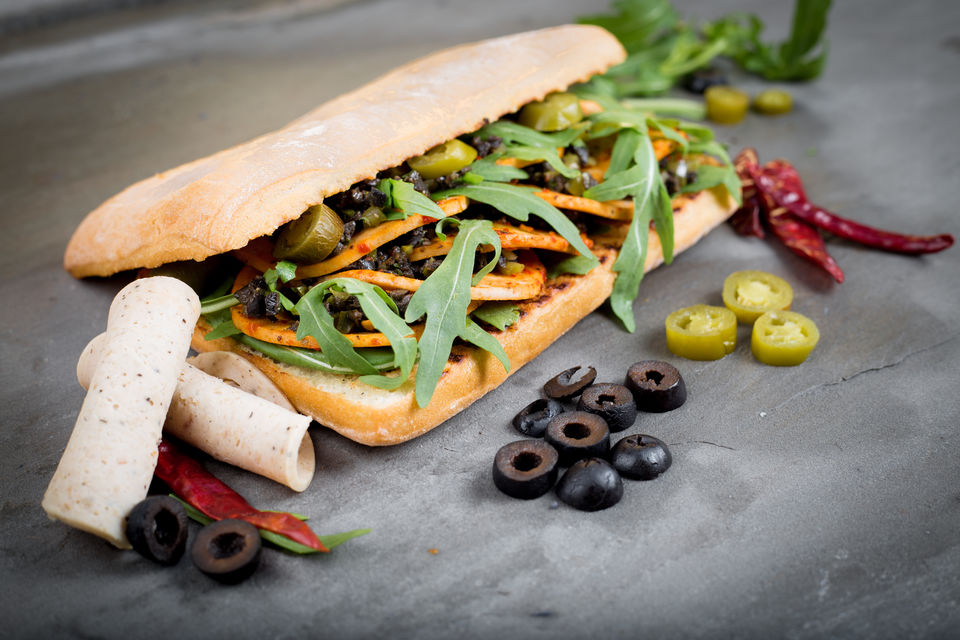 Cost: ₹500 for two (approx)
Cuisine: Although their menu changes regularly, they serve an array of continental dishes, with sandwiches being the most sought-after. The menu also covers fresh-rolled pizzas, grills, pastas and desserts.
Must-try dishes: Hummus and peas patty sandwich, pesto and cottage cheese sandwich with sundried tomatoes, piri-piri chicken sandwich.
Timings to order online: 11am to 11pm
Delivers to: South Delhi & Gurgaon
Contact: o11-39595911; website; Facebook; Instagram
3. Dilli Haus
Dilli Haus is a a gourmet delivery service that focuses on bringing modern interpretations of traditional North Indian and Mughlai recipes to your doorstep. They also focus on promoting healthy eating by reducing excessive use of oils, ghee and sugars in their preparations. They also ensure quality by using freshly-ground spices for all preparations. So if you're looking to get your hands on melt-in-the-mouth kebabs or fragrant curries while sitting in the comfort of your own home, you know where to look.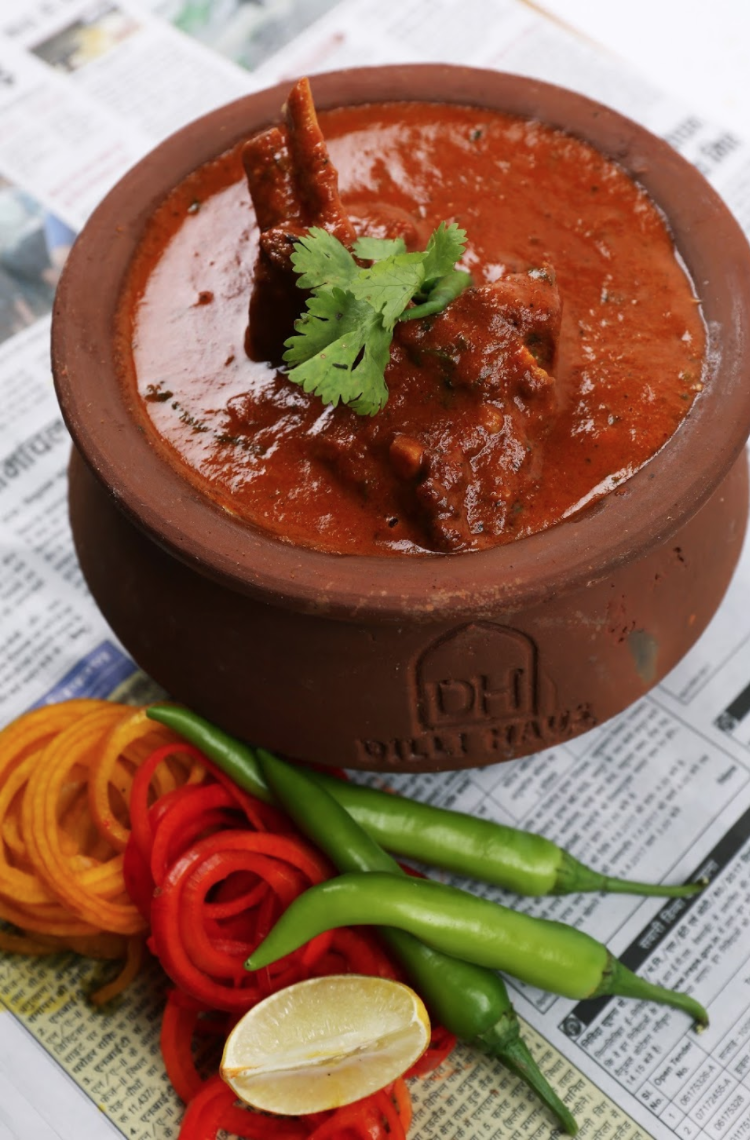 Cost: ₹1,200 for two
Cuisine: Dilli Haus offers North Indian delicacies
Must-try dishes: Mutton galouti, Rajasthani laal maas, mushroom galouti, soya tak-a-tak, Haus butter chicken.
Timings to order online: 12 noon to 4pm; 6pm to 1am
Delivers to: Across Delhi-NCR.
Contact: 9810043556; hotline: 9555400600; website; Facebook; Instagram
4. Dudleys
With burger joints opening up at every corner nowadays, it has become difficult to find a decent piece of the comfort food that so many of us have come to love. Dudley's exclusive burgers – made with custom-made buns, imported cheese, choicest cuts of meat, fresh veggies, and in-house spices and sauces – solve this problem and that too by delivering right to your home. They focus on getting every aspect of making a burger right to get you the highest quality and best tasting burgers possible.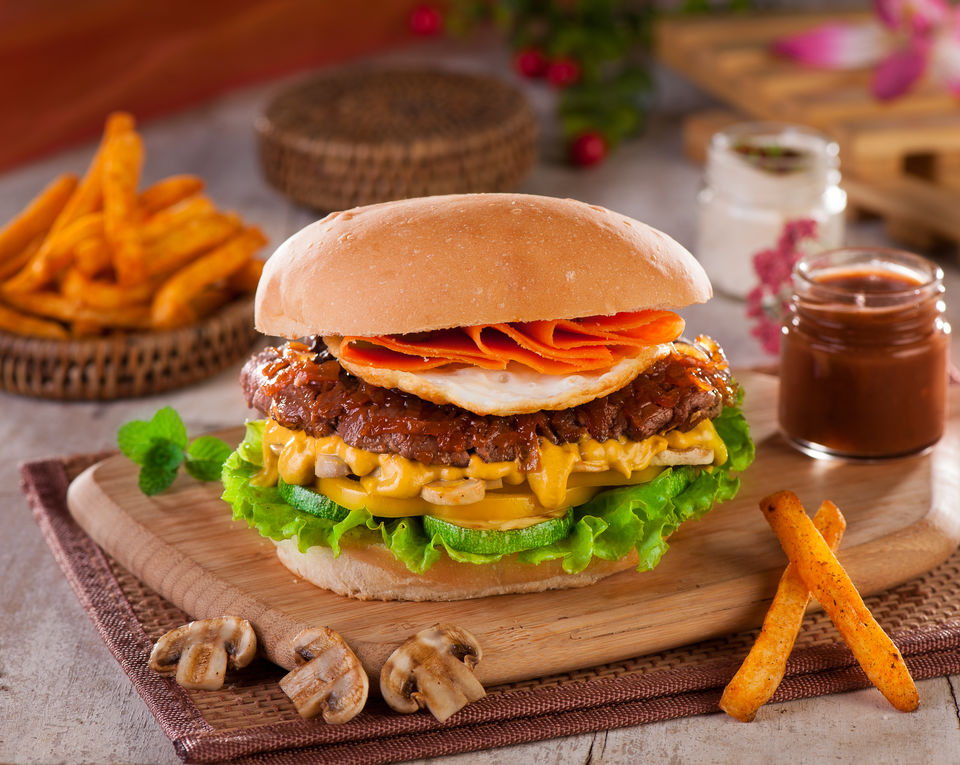 Cost: ₹1,000 for two (approx)
Cuisine: They specialise in burgers and also serve several American and continental items on their menu.
Must-try dishes: Pulled pork burger, tenderloin surf-n-turf slider, beer-battered onion rings.
Timings to order online: 7pm to 4am
Delivers to: Gurgaon (all days open) & Vasant Kunj (closed on Tuesdays).
Contact: 9069142933; website; Facebook
5. Crepe-fe
Crepe-fe is a concept within a concept where you get everything with a twist. If you're the kind of person who wants his comfort food in his comfort zone, then Crepe-fe is the spot for you. It is one of the first outlets in India that opened with the intention to master western sweet and savoury delicacies. Fresh delivery, super crunchy waffles and a non-melt guarantee on their gelato, Crepe-fe has an answer to everything from from breakfast cravings to midnight munchies and with their awesome range of delicacies ranging from crepes, waffles, and bagels, to shakes and croissants, will make sure you never go hungry again.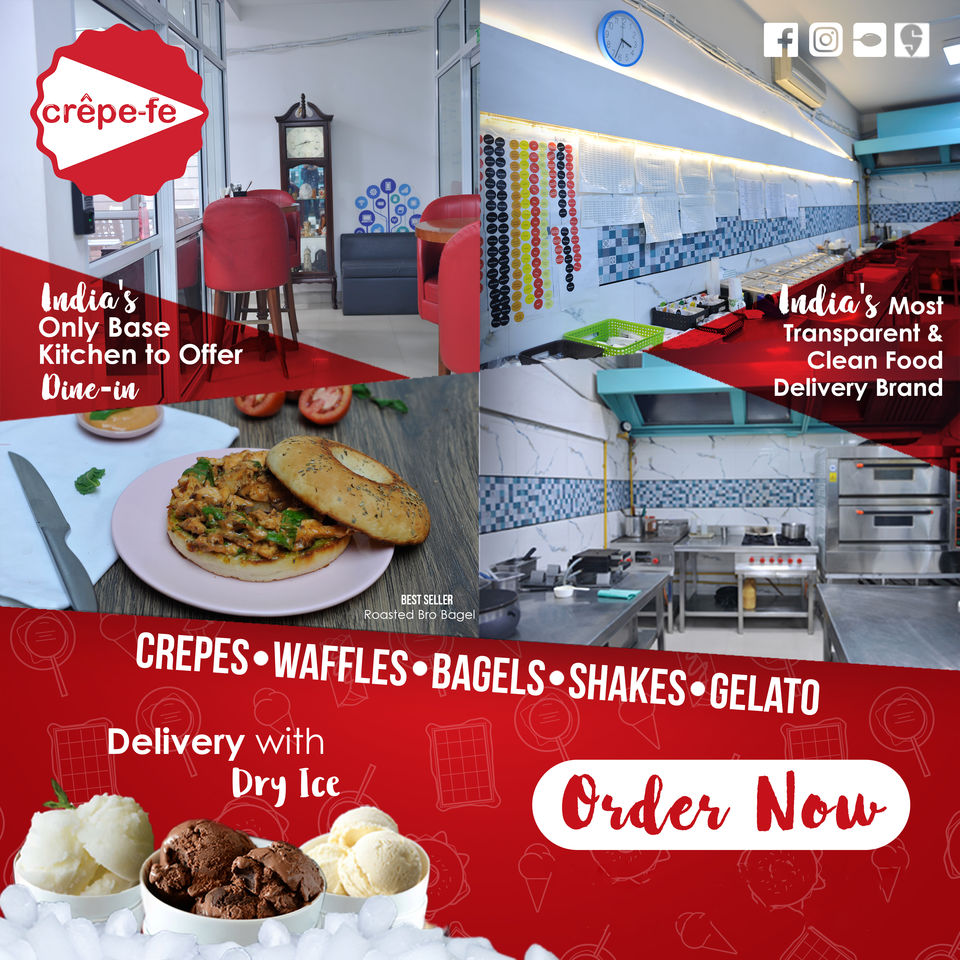 Cost: ₹500 for two (approx)
Cuisine: They serve an array of European-Indian fusion dishes, including Belgian waffles, French crepes, American bagels and Italian gelato all with Indian twists.
Must-try dishes: Healthy Bro bagel, Roasted Bro croissant, Bira beer battered chicken, Ferrero Rochaze Gelato, Nutella Love Crepe, Black Fudge Gelato
Timings to order online: 8am to 2am
Delivers to: Gurgaon
Contact: 8467-911-911; website; Facebook; Instagram
6. Hunger Must Die
You will not find a lot of places that can turn butter chicken into a pasta for you. Hunger Must Die is one such place that is an answer to all your midnight cravings. In fact, they can transform anything on their menu into a pasta for you. And if you're not in the mood for pasta, then you can choose from the wide range of dishes on their menu to satisfy your midnight hunger cravings. Everything from Indian delicacies to continental dishes is available.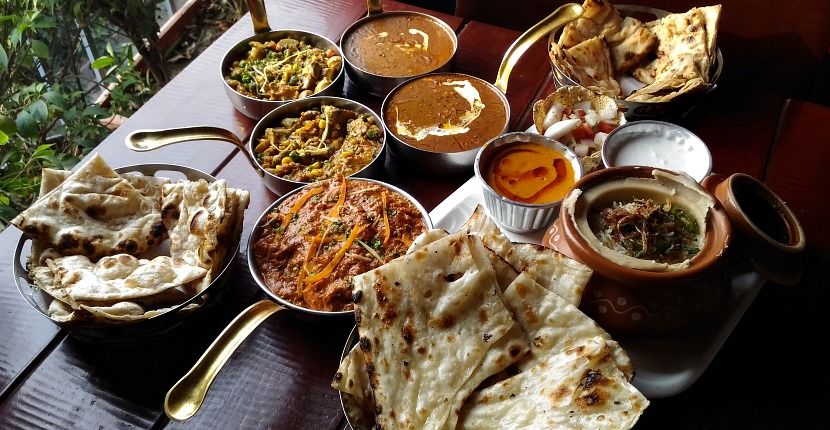 Cost: ₹500 for two (approx)
Cuisine: They serve everything from Mughlai, Indian, and Italian to Chinese and fusion
Must-try dishes: Paan biryani, Butter chicken pasta, Rose marinated chicken tikka & Butter chicken variants
Timings to order online: 7pm to 4am
Delivers to: South Delhi
Contact: 9810779772, 011-41674446; website; Facebook; Instagram
Which are your go-to delivery joints in your city? Share with fellow travellers on Tripoto and help the community grow.