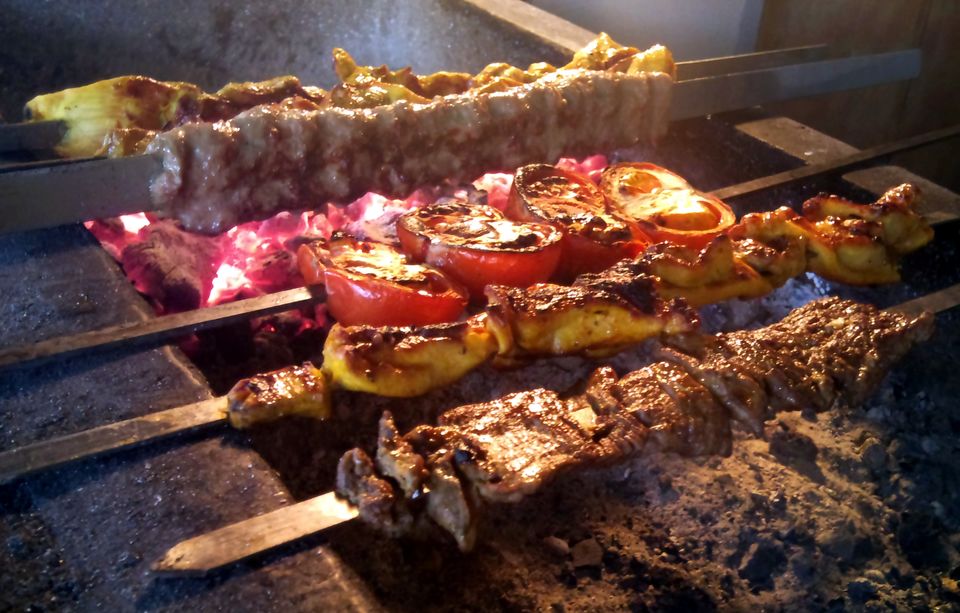 I am a pakka Delhiite, and if you are one yourself or know somebody who is, you know that Delhiites take their food very seriously. It's not that we're born with it, but we're slowly but surely conditioned into becoming partial food critics, courtesy of the fantastic food that is available to us everywhere in the city. We're particularly obsessed with non-vegetarian food, owing to the great options we have here. You can even check my story on the best butter chicken outlets in Delhi, if interested. Now, the only reason why I'm going on and on about my Delhi roots is to show you that I'm a reliable authority when it comes to everything non-vegetarian. However, I won't mind admitting the fact that Lucknow food is no less scrumptious than that of Delhi's. And so when I say that the magical city of Lucknow is at least at par with Delhi, if not better, my words must come across as sufficiently credible.
During my foodacation (food vacation) in Lucknow last week, I learned a lot about Lucknow's style of cooking as well as unearth a few culinary secrets of the city. Now ultra-famous for Kebabs, Biryanis and Kormas, Lucknow's delicious discoveries were more of a necessity than a marvel.
Here I discuss the top five Lucknow food outlets according to the genre of non-vegetarian food they serve.
Famous for: Galouti kebabs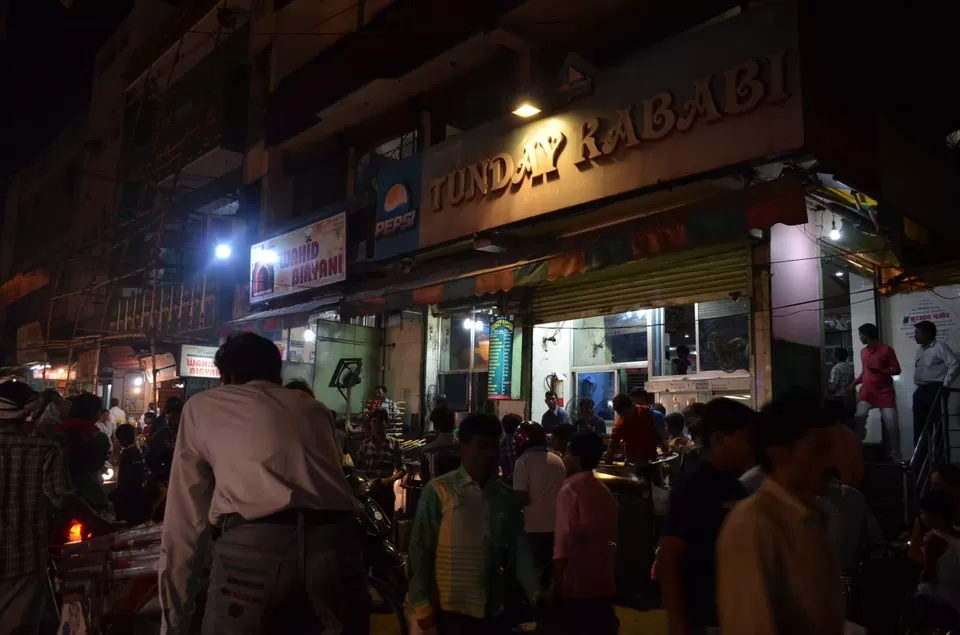 First things first, contrary to news reports, this legendary outlet is still open. The only thing that's changed is that it is not serving beef galouti kebabs anymore, thanks to the ban on illegal slaughterhouses in the state. Before you go here, know that the ambience at Tunday Kababi is completely basic. You might even have to wait in long queues outside in the scorching heat and amidst the terrible crowd of the Chowk area for your turn, but this Lucknow food will all be worth it once you place the famous melt-in-your-mouth galoutis on your tongue. If a woman is accompanying you, you'll be guided to the "family section" inside, which is air-conditioned better than the rest of the restaurant. There is not a lot of variety on the menu, so try as many items as possible because: you don't know when you will be able to visit next, food is cheap, and you can also get leftovers parcelled and hand it over to me if you're headed to Delhi afterwards.
Must eat: Mutton Galouti Kebabs
Other dishes to try: Sheermal, phirni
How much for 2: Rs. 400
Where: Near Akbari Gate, Chowk
Timings: 11 am - 11:30 pm
Useful tip: There are six Tunday outlets in Lucknow, visit the one in Chowk.
Famous for: Chicken preparations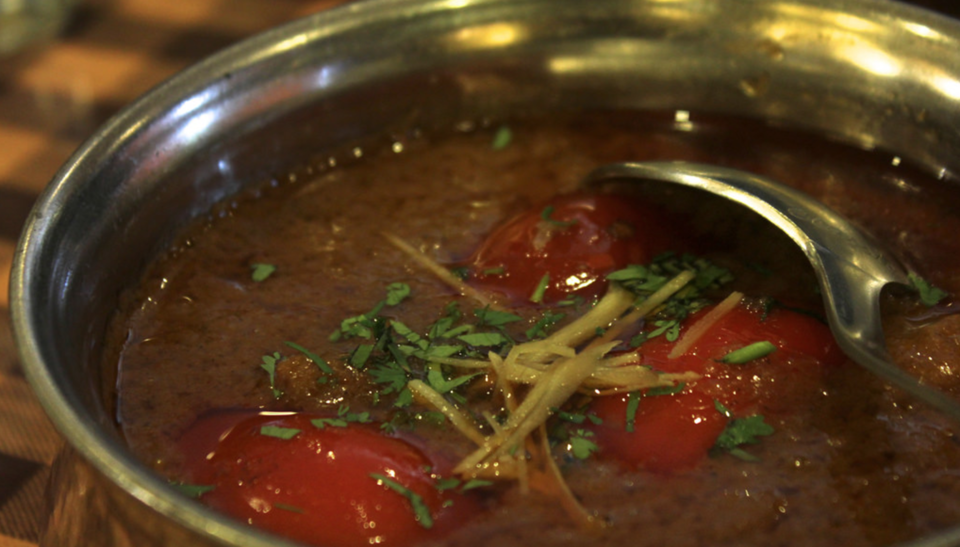 Since the original Dastarkhwan outlet in Hazratganj is closed indefinitely, the next best location to relish chicken in Lucknow is The Mughals Dastarkhwan in the Lalbagh area. Do not let the "fine dine" vibe of this restaurant scare you into thinking that their Mughlai preparations aren't authentic, because the expensive decor and better location are the only two differences between the Hazratganj outlet and this. Prices are still reasonable and food is just as delicious. Their vegetarian offerings are just as fantastic.
Must eat: Handi Chicken
Other dishes to try: Shahi Paneer, Chicken Tandoori
How much for 2: Rs. 800
Where: 29, BN Road, Near Royal Hotel Crossing, Lalbagh
Timings: 12:30 pm - 10:30 pm
Useful tip: This is the a great restaurant, if you're eating out with your family.
Famous for: Chicken Biryani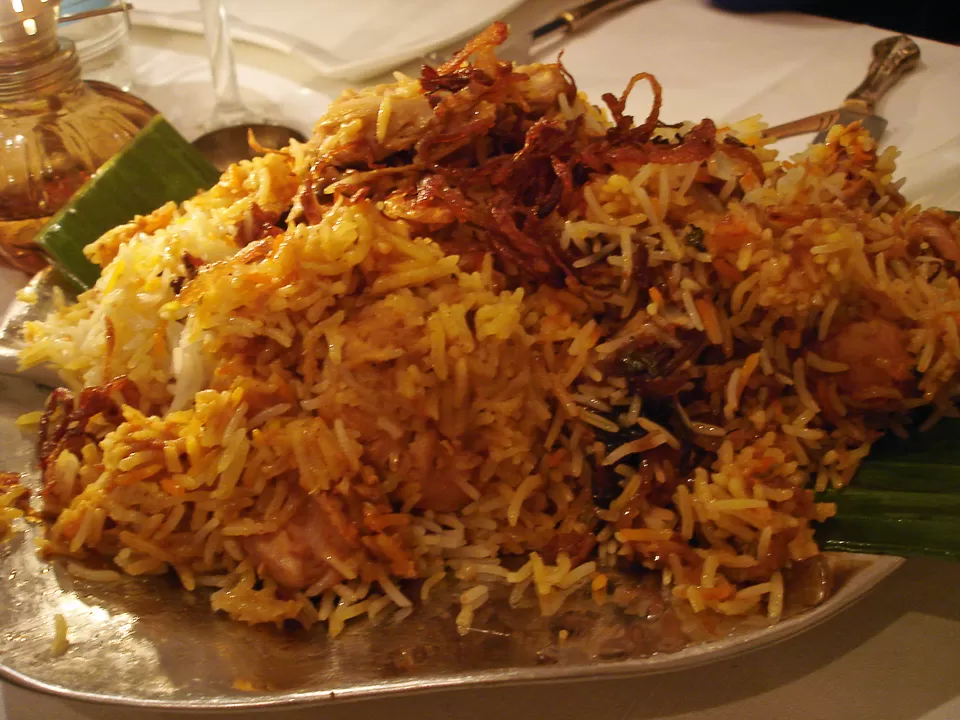 To be located right beside Tunday Kababi and still be in business is a testimony in itself to how good this place really is. One of the major reasons how Wahid has attained a legendary status in the already congested Lucknow culinary map is because it continues to serve the Mughlai version of biryani and not merely "Lucknawi Biryani" like almost every place in the city does, and locals as well as outsiders appreciate the former offering. The ambience is ordinary, but the succulent chicken in the mildly-spiced rice will win over your heart with the very first spoon.
Must eat: Chicken Biryani
Other dishes to try: Lucknawi Biryani, Seekh Kebab
How much for 2: Rs. 400
Where: Naaz Cinema Road, Aminabad Market, Aminabad
Timings: 11 am - 12:30 am
Useful tip: It is open till 12.30am, so if you have a biryani craving in the dead of the night, you know where to go. They also offer home delivery.
Famous for: Mutton Biryani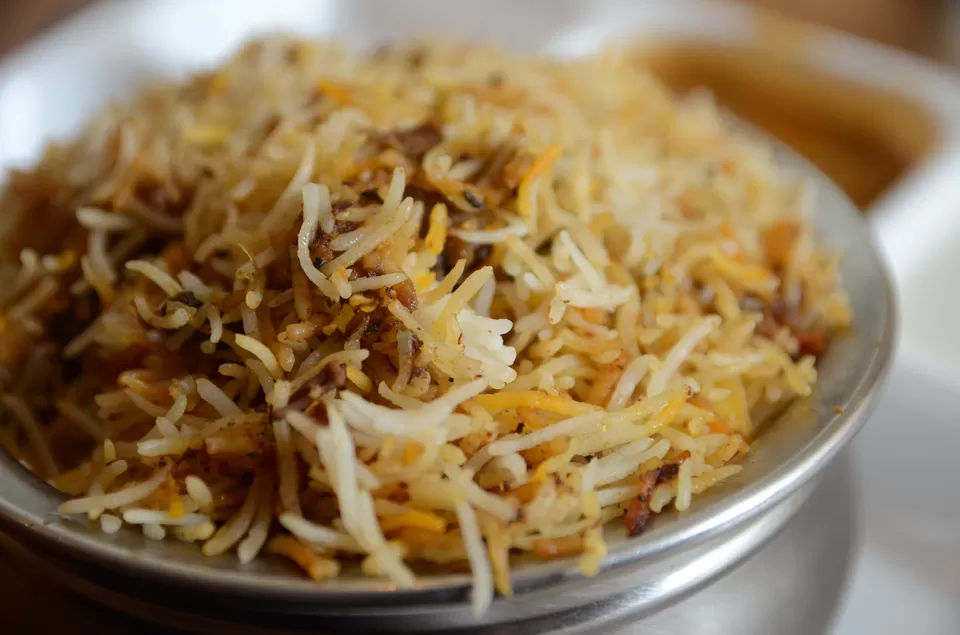 Talking of Lucknow food, we can't really exclude biryanis, can we? When I was on an extensive search to find the best mutton biryani in the city, I finally found it at a place where I least expected to. In fact I hadn't even visited this place, I had just asked them to deliver their Hyderabadi Mutton Dum Biryani to the hotel room I was staying in and fell in love with it even before the very first bite thanks to the immaculate aroma. To reaffirm my faith, I personally visited this very basic outlet at Chowk and I wasn't disappointed then either. This relatively new outlet offers a variety of perfectly cooked biryanis at low prices, and also delivers them in hygienic packaging. Bravo!
Must eat: Hyderabadi Mutton Dum Biryani
Other dishes to try: Hyderabadi Dum Murgh Curry
How much for 2: Rs. 300
Where: Opposite Khunkhunji Girls Degree College, Nimbu Park Road, Chowk
Timings: 12 noon - 11:30 pm
Useful tip: While getting it delivered at home for just two people, don't order more than one plate. Their quantity is phenomenal.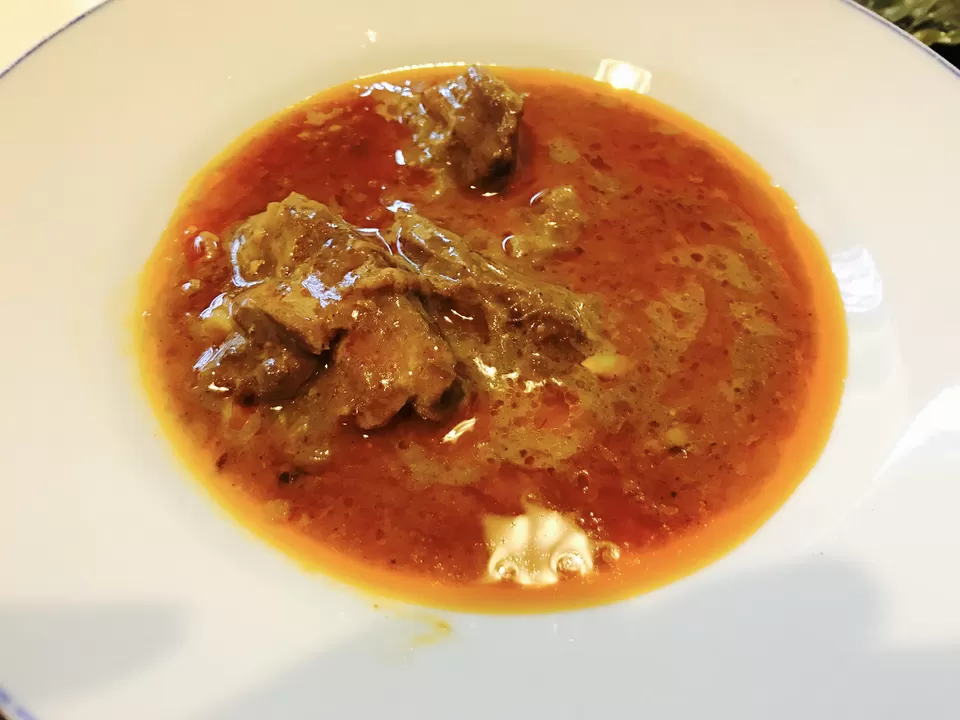 For those who aren't familiar, nihari is a stew consisting of slow-cooked lamb meat along with bone marrow. The lamb needs to be cooked all through the night to melt the flesh and bone marrow to perfectly chewable condition, and Raheem Hotel is the relentless flag-bearer in Lucknow for this dish. When you visit it, you will realise that some places never compromise on their quality even after decades of critical and commercial success. Raheem is still a small restaurant in the corner of Chowk with hardly any place to sit and eat at in peace. But if you're looking for an authentic bite of a delectable lamb, all these distractions are negligible.
Must eat: Mutton nihari + kulcha
Other dishes to try: Pasanda Kebab, Paya
How much for 2: Rs. 200
Where: Akbari Gate, Tulsidas Marg, Chowk
Timings: 7:30 am - 12 midnight
Useful tip: If you're going there specifically for the nihari (which you must), reach the outlet in the morning itself before 9am. The best nihari is fresh nihari.
Those were my five favourite picks from amongst a sea of Lucknow foods. If you suddenly feel like packing your bags and leaving for the poetic and geographical capital of Uttar Pradesh, you can book hotels right away without paying in advance. You can even share your stories from the city on Tripoto and let fellow travellers know about your favourite food outlets. The whole world is your oyster and Tripoto is a canvas to paint your feelings.
Frequent Searches Leading To This Page:-
lucknow famous food veg, lucknow special food veg, lucknow famous food non veg, lucknow foos near me