It doesn't matter which part of the country you are in. You can always find places to escape to on a weekend after a tiring week.
Surely many people staying in Jamshedpur would know that there are not much options to wander to in the weekends as compared to cities like Bangalore, Mumbai, Delhi etc.  But, You will find it if you want it.
A little bit of research will land you with a handful of options to try. One such option was The Weekend resort. Just a mere 17Kms from the Tatanagar station can be reached easily on a 2/4 wheeler by taking a rather confusing route starting from the left turn at Sundernagar Thana or Kudada.
We were lucky to have one of the owners to guide us through the way on his bike and we in our cute lil blue car behind him. Battling the twisty turny village streets we finally reached the gates of The Weekend.
Perfect setting for a relaxing day far from the crowd, the resort is a rather humble small version of a farmhouse. Donning 5-6 AC cottages and a self sufficing kitchen garden, many fruit bearing trees, a flowering garden and a small pond with multiple ducks swimming around to add to its charm.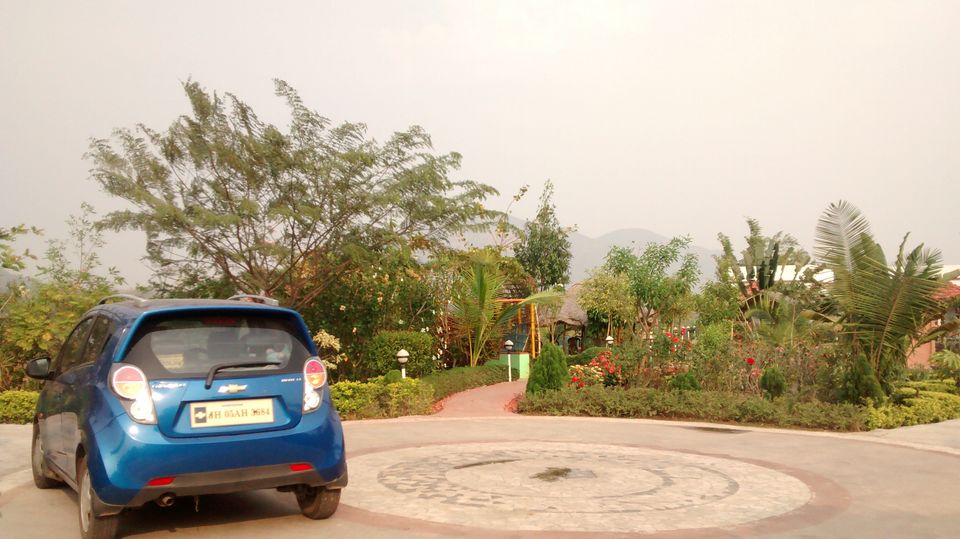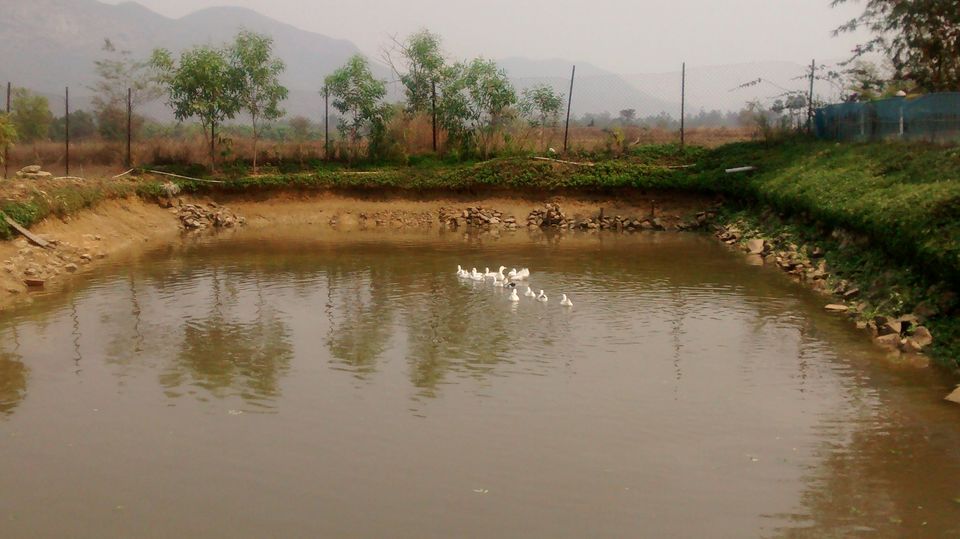 There's a permanent setting for bonfire and BBQ night for residing guests in the backyard garden too and tribal dancers are also arranged from the neighboring tribal villages on request.
We happily spent the first half exploring the garden, the farm and bird watching in and around the resort. Yes it does have a variety of visitors (birds) coming and going throughout the day. Few of the ones we spotted are – Kingfisher, Drongo, black shouldered kite, mourning dove, sunbird, bulbul, shikra, hoopoe, treepie, wagtail, robin, stonechat etc.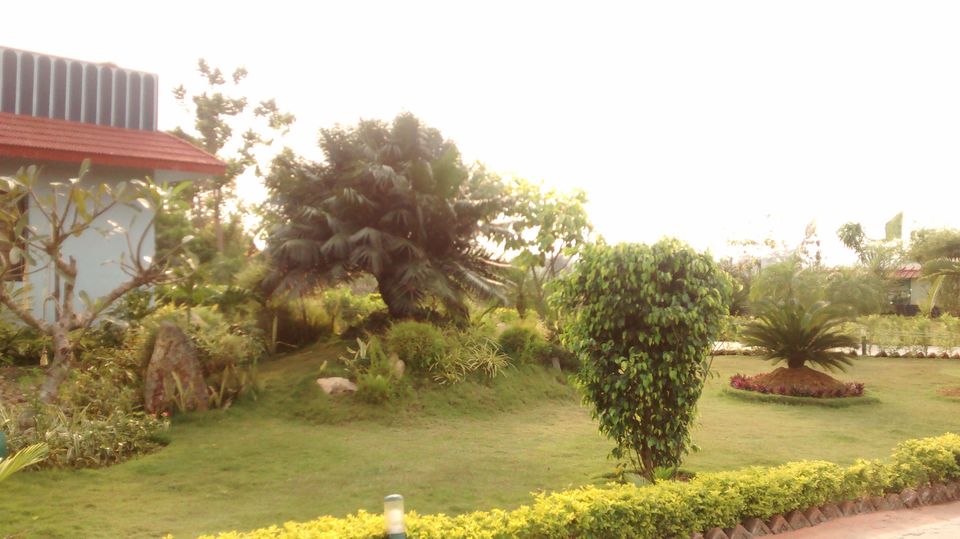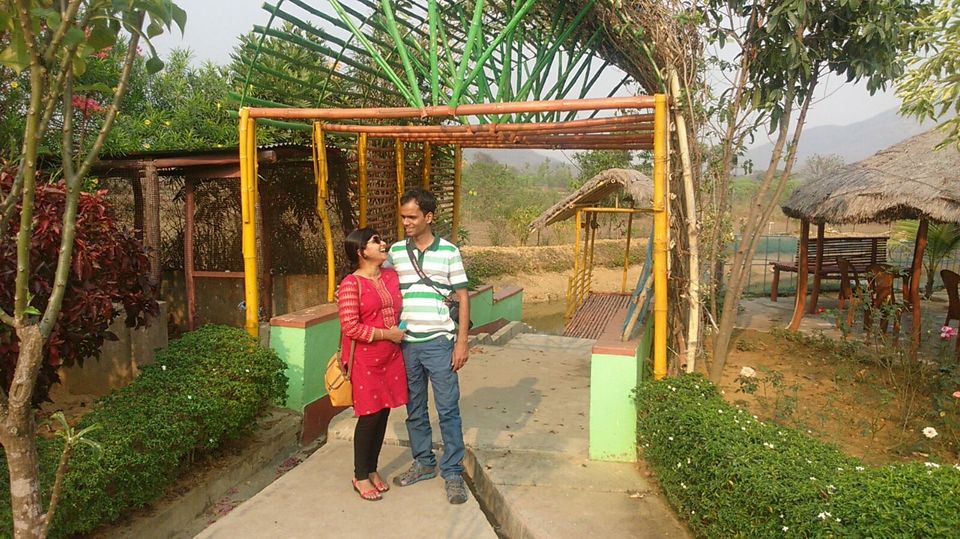 The lunch was extremely soul satiating with serving of farm fresh vegetables and 'desi' chicken cooked in traditional style and to end with season's first mango chutney was bliss for a foodie like me.
Post lunch unable to move around (due to over stuffing ourselves) we sat by the pond and enjoyed our time fishing (yes that's a fun activity to enjoy free of cost- on conditions to release your catch back in to the waters) and enjoying some cool nimbu paani. As the sun started going downwards we started towards Pahar Bhanga, which is just 3-4 kms from the resort on the backside reaching the foothills of a hill where two rivers meet. The scenery was beautiful at sunset and there were absolutely no other tourists at this time of the year, although the presence of picnic parties were evident from the litter around (general human tendency). Wish we could spend some more time but with the sun setting we hurried back to our car and reached the main road as soon as we could (for obvious reasons in interiors of Jharkhand :-P).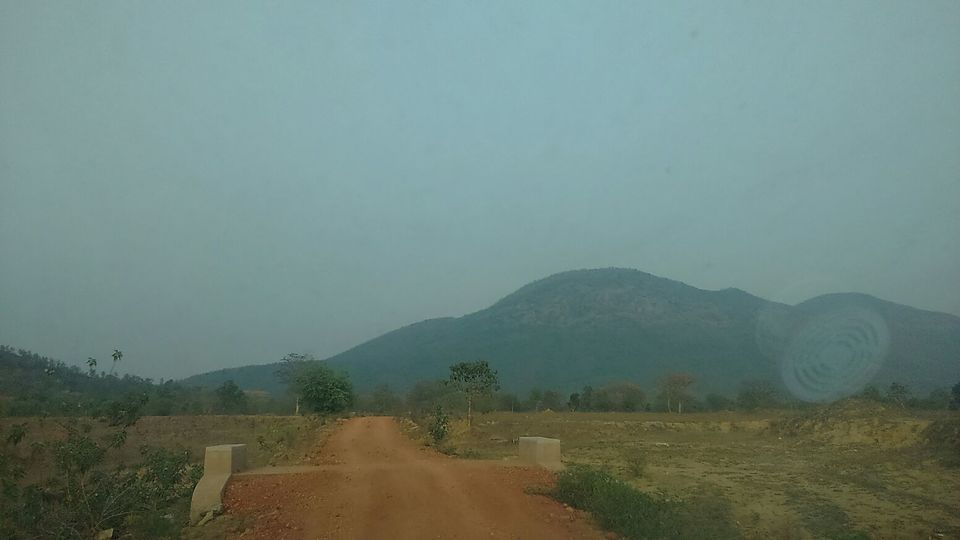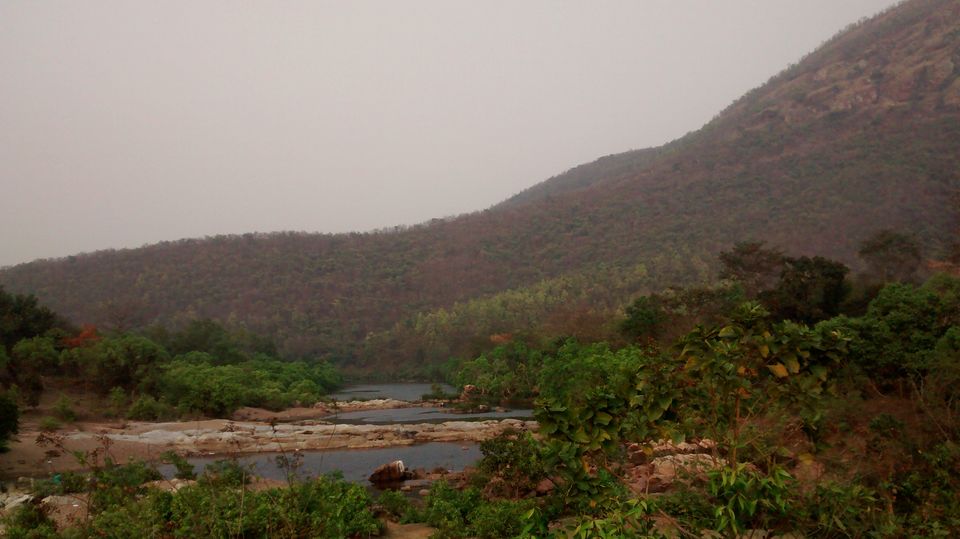 Thus ended our one day affair with rural Jharkhand.