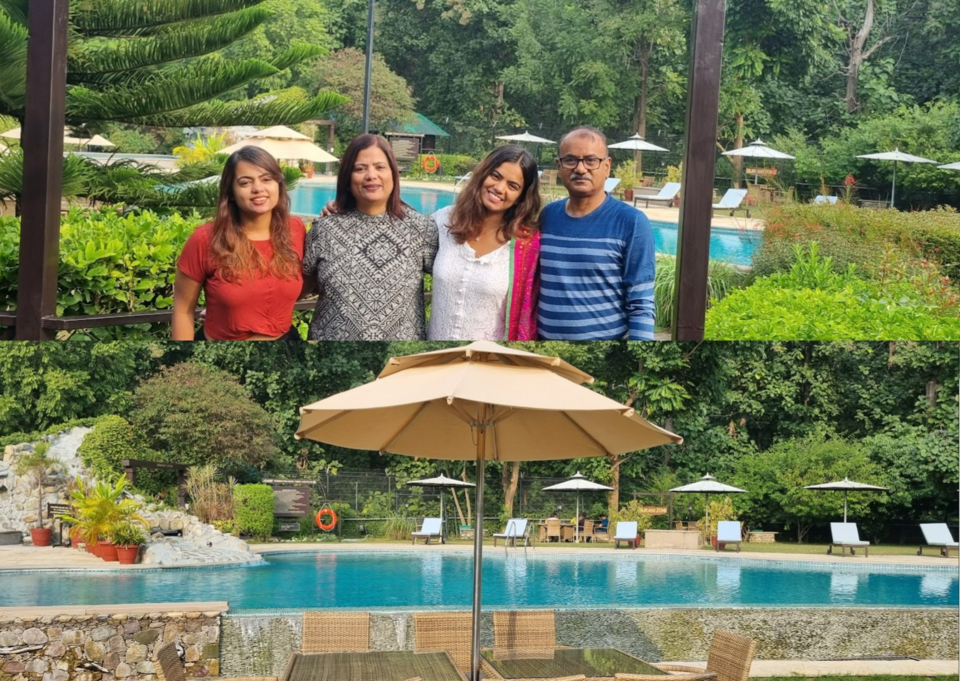 From a life that was once blessed with summer vacations to the world of today where almost entire family units are rushed for some or the other work, the modern day family struggles to carve out that quality time together. You're no longer a kid for your parents to whisk off to your grandma's place for a whole month, with overnight train journeys spent reading Tinkle or Archies, eating the food packed from home while eagerly looking out the window throughout. Ah no, today, some kids (now adults) live in a different city with the challenge of making the circles of rotis to work deadlines meet. Meanwhile, the ones who live at home are also so often chasing the 9 to 5 or rather 9 to 9, that there is seldom a chance for genuine family time.
And, so, to your rescue comes the perfect weekend getaway! Tucked away in sprawling greenery, with wildlife to walkways, bright blue pools to a luxurious spa, Aahana Resort at Jim Corbett is the ideal choice for families to reconnect. The best part is that the property offers something for everyone, so, all age groups have the satisfaction of a holiday of their individual choice while also spending time with one another. Continue to scroll to see what your family and you can do at this resort:
Nature walks for botany enthusiasts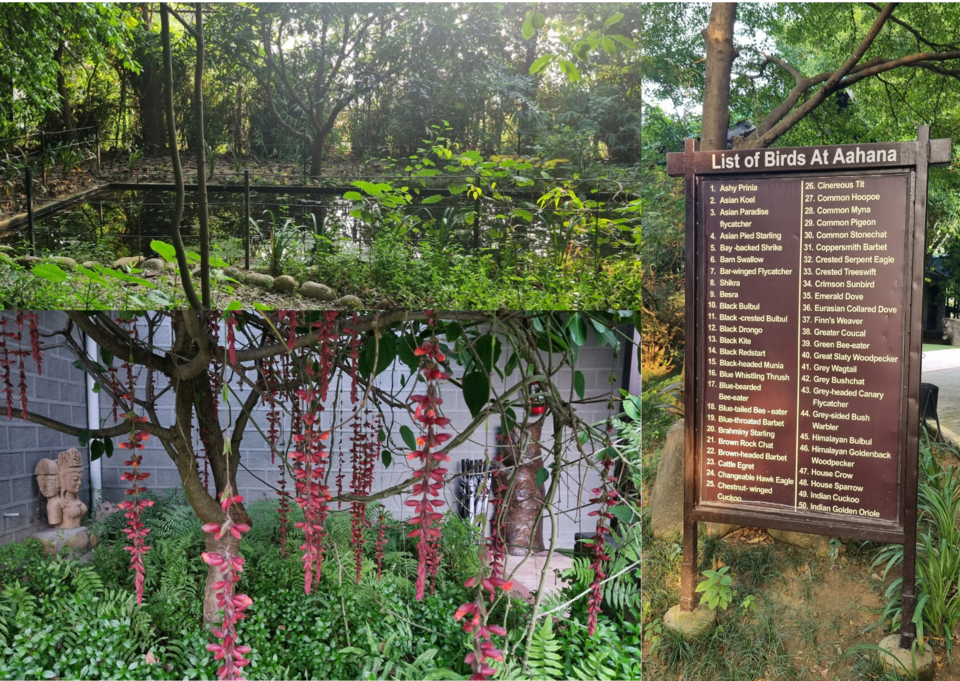 My father has been a gardening enthusiast his whole life. It's a passion passed down from my grandmother to him. So, when the holiday was at a 13.5 acres resort that has taken conscious efforts to maintain 70% plantation and only 30% construction, imagine his delight! The resort's in house expert Sanjay took him along for a walk showcasing the different species of plants and birds. An organic farm, a pond and more keep you closer to the jungle life at all times.
Cozy corners for the bookworms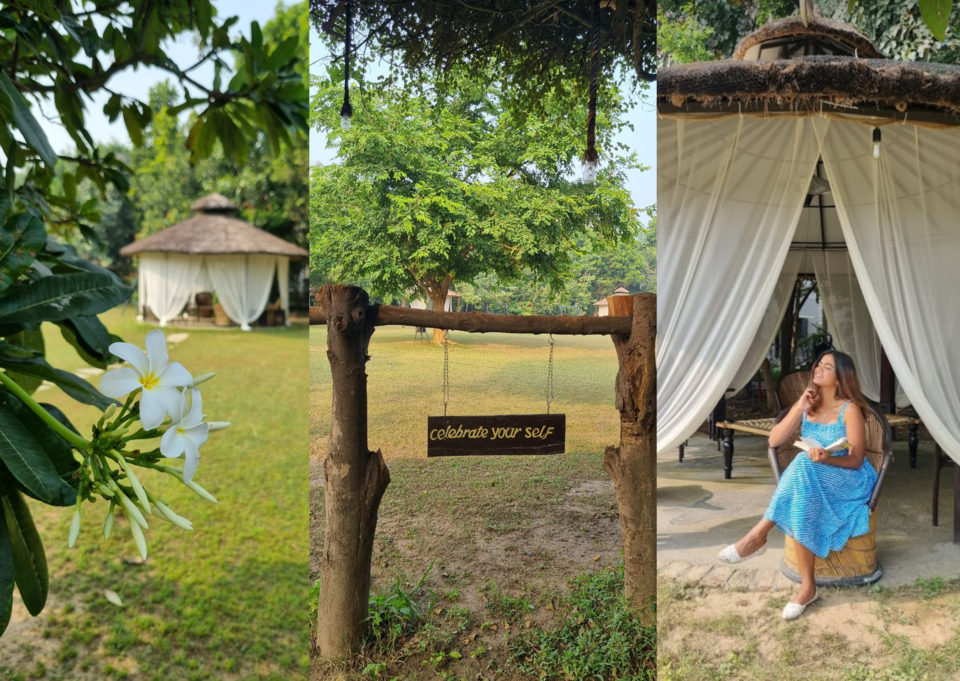 I think people look at places and imagine different scenarios. Someone deems a spot to be perfect for a glass of wine, someone for an adrenaline inducing run and me? I'm always on the search for my next favourite reading nook. Since they had not one but multiple cozy cabanas, I couldn't get enough. Plonk yourself on a rustic chair amidst aesthetic curtains with the company of a garden scented with lemongrass and you're in for quite the reading treat!
Recreational recourses for the active souls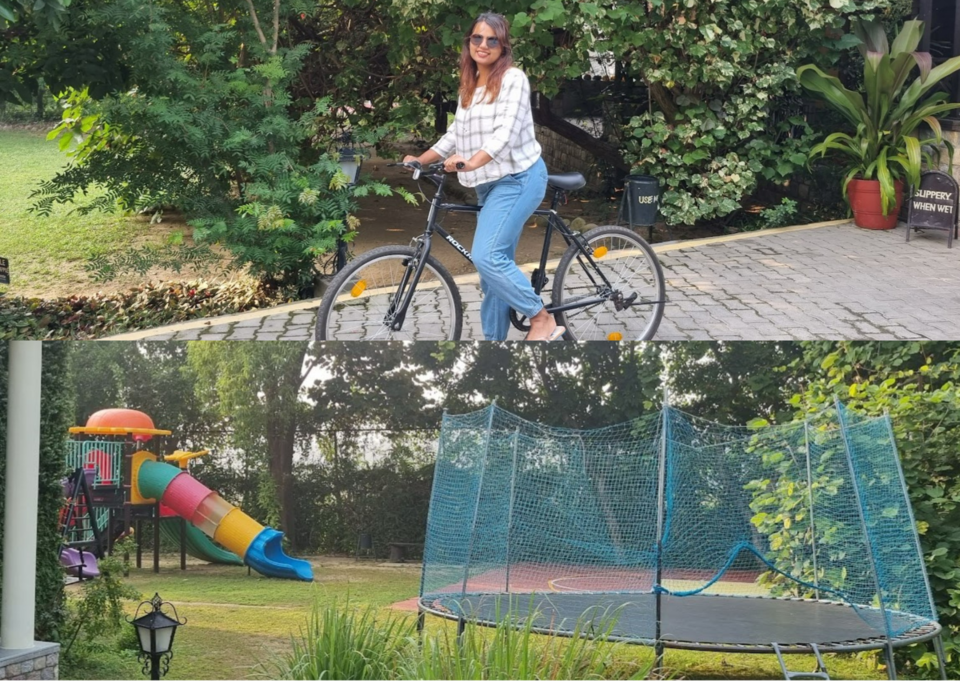 Meanwhile, there are those who need to stay busy with some activity or the other. Meet my darling elder sister who likes her days to offer plenty of things to do. First, she started off cycling around the resort. A nicely paved path shadowed by trees all around sure made the ride sweeter. Next in store was a game of table tennis followed by billiards.
Lounge life for those in the vacay mood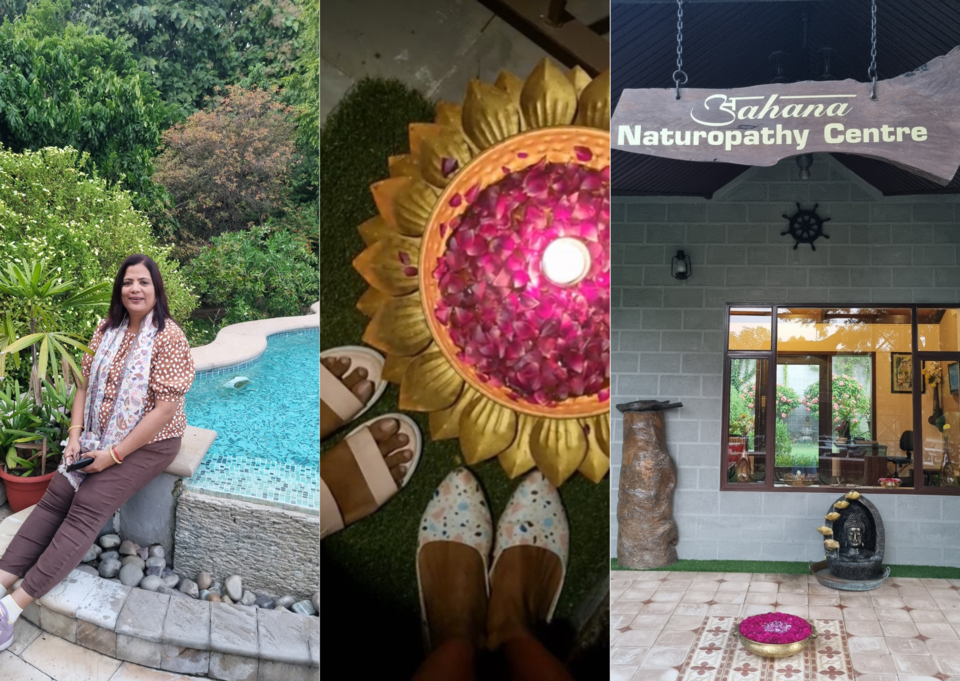 And, then there are those who like their vacation with a dollop full of luxury - something that Aahana Resort is renowned for. Busy bee that she is, my mom was only too happy to kickback during our stay here. She was found chilling by the pool in the afternoon and taking her relaxation mode a notch higher with some spa treatments by evening. Since we were there to celebrate her birthday in the first place, it was perfect to see her getting used to the lush life.
Games, gluttony and more for the whole family!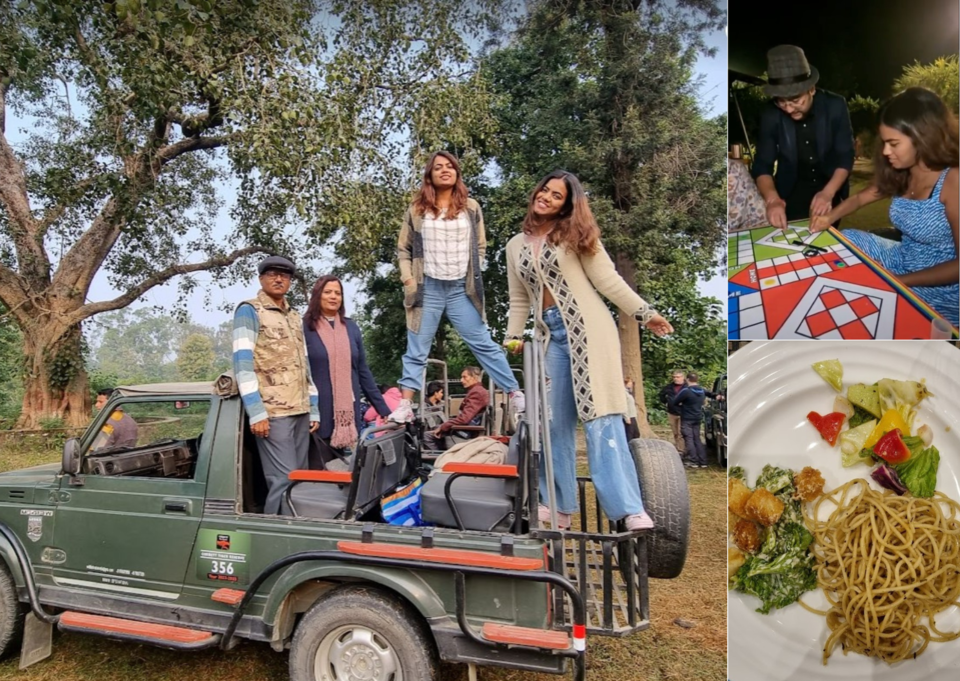 That's not all. A trip to Jim Corbett wouldn't be complete without a jungle safari, would it? Go for a sighting and say hello to the wilderness that has made Corbett a household name. Stay gentle, stay quiet and respectful after all it is the home of the animals that they have opened up for you, isn't it?
In the evenings our whole family would sit together and get nostalgic playing games such as Snakes and Ladders to Ludo (which was ahem, of course, a rather competitive affair!). For those travelling with little children there's an added attraction - an in house magician. Yes! He comes every evening to make you go "ooooh" over a number of smooth tricks! Lastly, the meals are an elaborate affair with their buffets, so, the foodie in you can rejoice.
So, whenever next you find yourself lamenting the breaks from your childhood days, know that there are still wholesome trips awaiting your loved ones and you. Just a 6 hours drive away from Delhi NCR at Aahana Resort. Although the property is celebrated most for its grandeur and finesse, the thing that stood out the most for me was their warmth and hospitality.