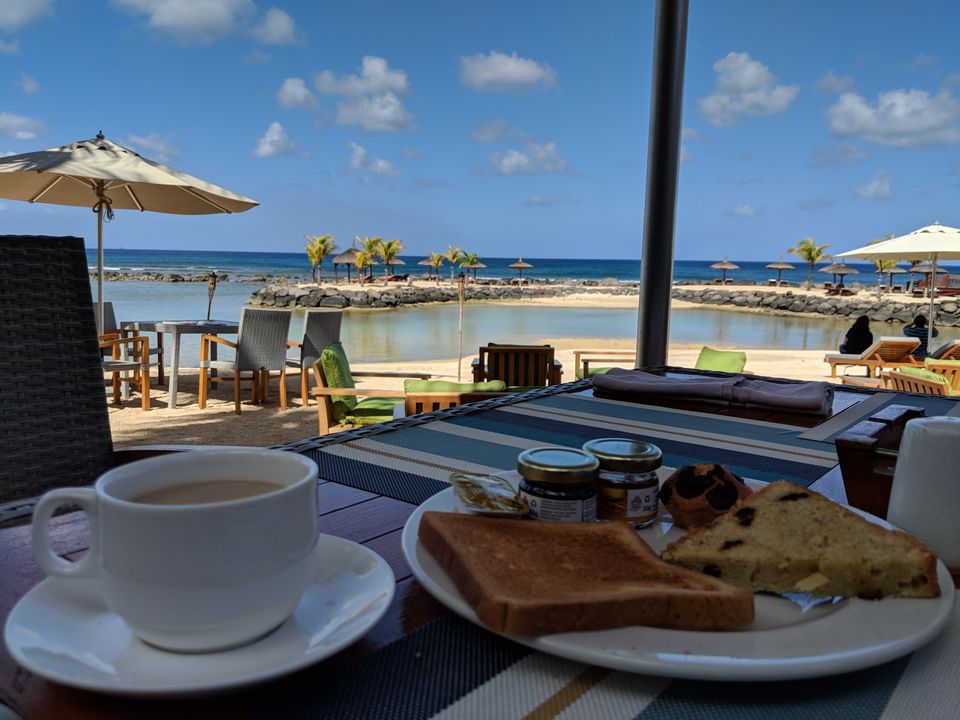 Food is an integral part of travelling. One of the best ways to understand the culture of a place is through its food. Breakfast as they say is the most important meal of the day, specially on the go. The entire day usually goes into spot hopping or discovering those less travelled paths and in order to be able to do it, a good healthy breakfast keeps you energised.
We have been to quite a number of places and had a variety of breakfast and these are my favourite Travel Breakfast Spots....
InterContinental Resort, Balaclava, Mauritius
On our trip to Mauritius in the November of 2018, we chose to stay with Intercontinental. It is a wonderful property with a private beach and a beautiful set up. Needless to say, the staff were courteous beyond limits and would go out of the way to make the guests comfortable. A very good part about this resort, specially for vegetarians, was an in house Indian Restaurant 'Veda'. They have a set menu with a good spread. The menu changes every day of the week. Everything starting from appetizers to dessert here is a hit. Add to it the amazing ambience, set up with candles and music. It would definitely add a glam to your evening. The other two restaurants worthy of mention is Noble House Restaurant and Segala Restaurant which serves oriental and traditional Mauritian cuisines respectively. But what actually took our heart away was Senso, their buffet restaurant. It had a wide spread of both Veg and Non Veg Food and everything tastes as good. They had the most juicy fruits, healthy cereals and filling breakfast options. They had a live counter of over 10 variety of dishes and multiple options of sweets. Their dinner menu was as elaborate as the breakfast's. Talking about service and hygiene, I would give them full marks. The sit out was well designed and gave a beautiful view of the ocean. All in all a perfect place to start our day with. Breakfast here prepared us for the tiring day of exploring new corners. So yes, Senso goes as my First Favourite Place of Breakfast on the go.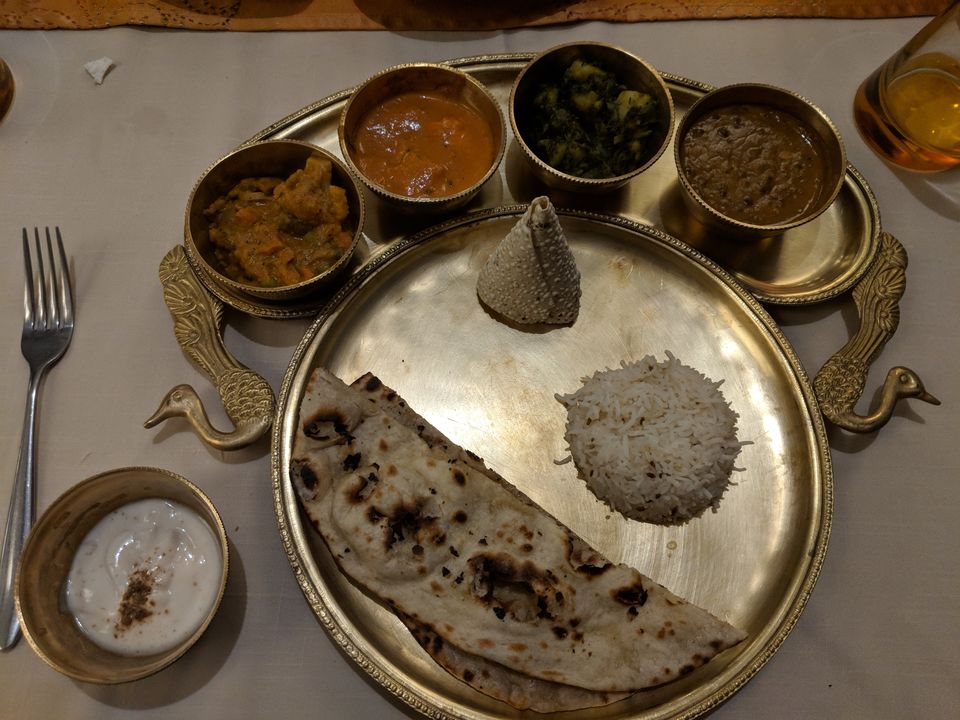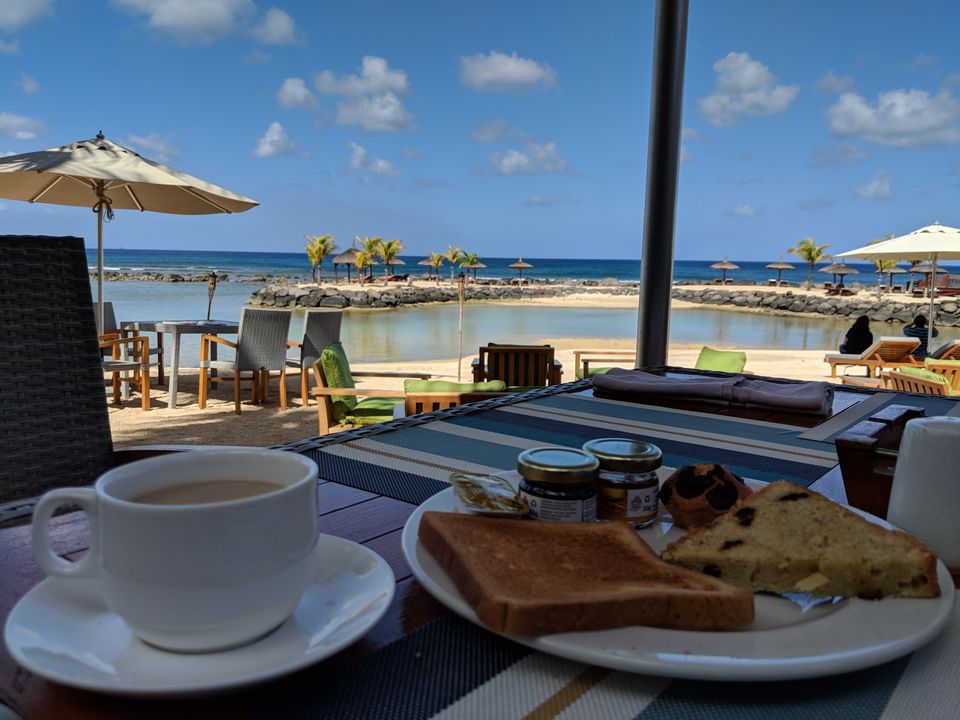 Where: Intercontinental Resort, Mauritius
When: 7A.M. to 10:30 A.M. for Breakfast
Hyatt Place is located amidst the lush green ambience of the Vidyanagar Township majorly owned by the JSW Group. For tips and tricks on exploring the place, please refer to my blog on Hampi.
My vote for second favourite place for breakfast would definitely go to The Hyatt Hampi. The staff and service, as one would expect from a luxurious hotel, was up to the mark. At times the Chef himself would come Their breakfast spread was very good and had a variety of dishes. They had everything from fruits and juices to milk and breads, variety of cereals, muffins, pancakes and waffles, live counters of a nice South Indian spread completed with Poori Bhaji and Parathas. Every morning it took me 10 minutes to make up my mind about what to eat and what to leave. Everything was just so delectable.
Hyatt Place also had a very good menu for dinner. It had one of the best biryanis I have had. All in all a good place to stay and definitely a great one for food.
Where: Vidyanagar Township, Toranagallu, Karnataka 583123
Cost: 1200 for 2 (approx)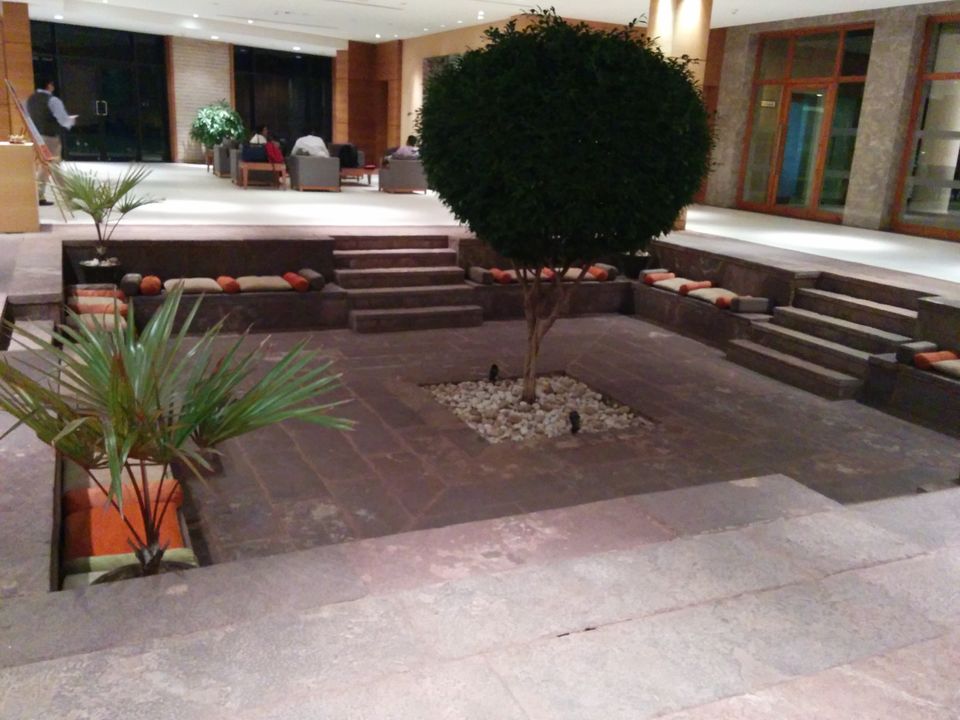 Goa is known for its beaches and shacks. Like everyone visiting Goa, we had our share of shack hopping. Some were good, others were shady, but the one worth mentioning is Shack Rams on Candolim Beach. The story goes like this: we happened to pick up a really bad hotel with even worse breakfast for our stay in Goa. On this particular day we were served almost stale breakfast so we just walked out to find some decent options. As we walked on the beach, we saw this place which was just about to start. Hungry and tired of walking we chose to give this place a shot. And it turned out to the best decision. He had a really good menu ranging from Indian to American breakfast options. We ordered for omelettes, toasted bread and sandwiches with some beer to go with (It's Goa and beer replaces coffees!!) Famished as hell we hogged on the entire thing and were done in less than 10 mins. The omelette was so fresh and tasty that we decided on a second round of it. All in all it gave a kickstart to our otherwise gloomy morning.
Where: Candolim, Goa 403515
WiFi: Not Available
Cost: Rs. 650 for 2
Must Have: Omelettes
Another favourite which needs mention is Oxford Golf Resort, Pune. A convenient yet very beautiful getaway from Pune, Oxford Golf Resort is set amidst 136 acres of land. It had these pretty tents with a view of the jungle to put up at night. These have now been shut so I guess we were really lucky to have experienced it. The restaurant was set up on the poolside and gave an amazing view of the golf course. With such a splendid view to go with we were hoping for a good tasty breakfast. And the place didn't disappoint us. They gave us a menu of about 5-6 variety of dishes which they would serve, piping hot straight from the kitchen. We ordered 4 of them (we are gluttons, what can we say!) and all the four tasted as good. Oh! Did I forget to mention the buffet spread? Well it also had a decent spread of fruits, juices, coffee, breads, cakes and muffins and all those things which you usually expect out of a breakfast buffet. I would definitely recommend this place for breakfast, rather any meal, especially for Puneites. If not for a stay do visit this place for a brunch or maybe a dinner.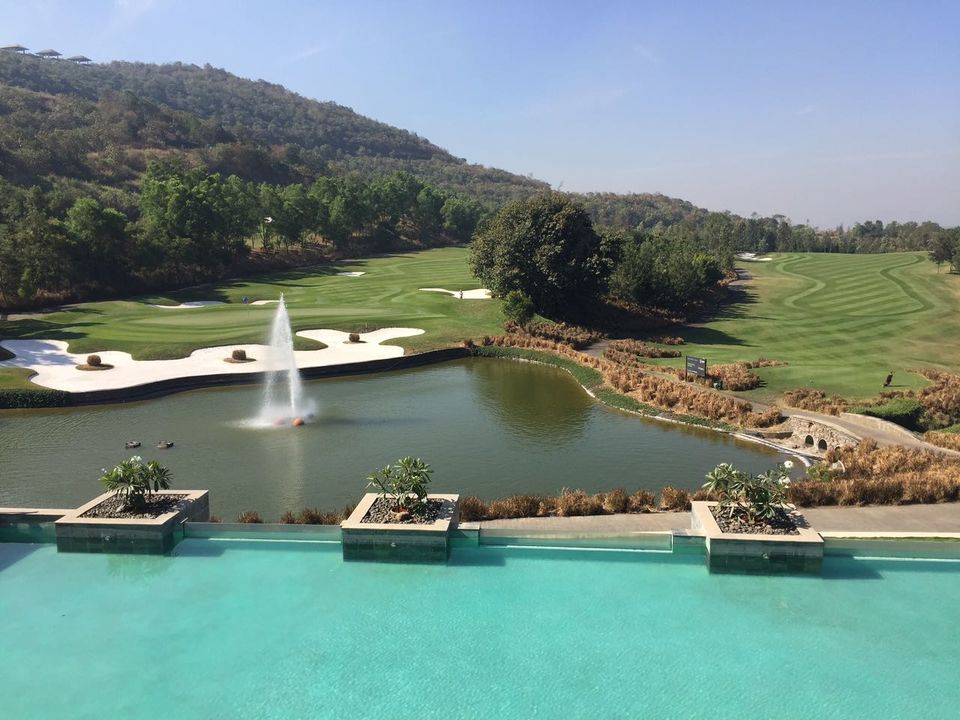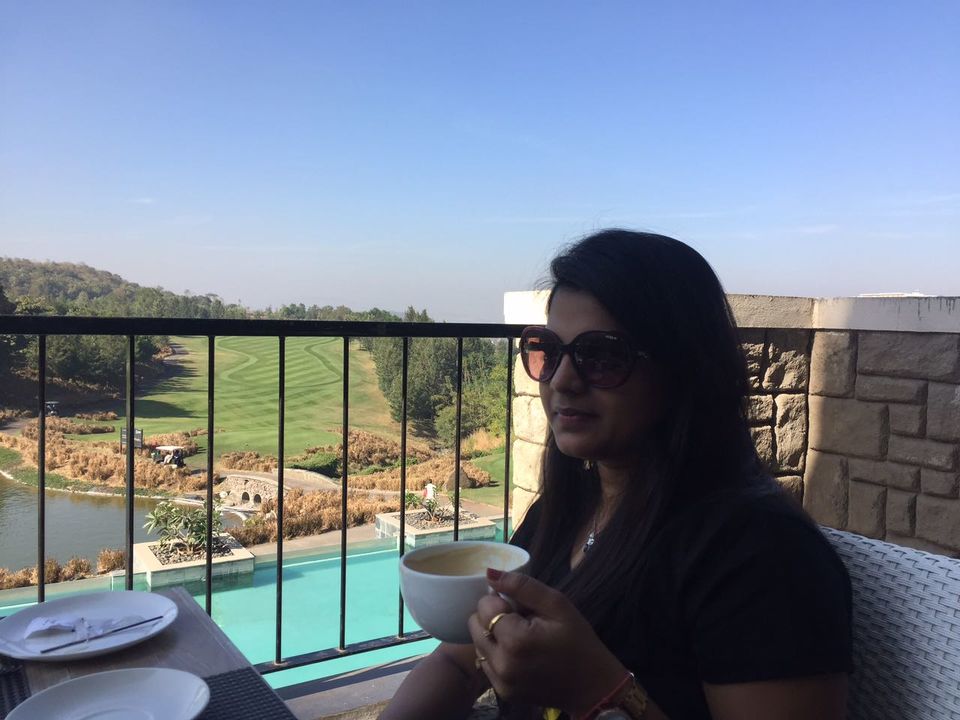 Where: Mumbai, Pune Banglore Highway Pashan Exit, Lavale, Maharashtra 411045
When: 7A.M. to 10:30 A.m.
Cost: 1500 for 2
Let us know your favourites!
Frequent searches leading to this page:-
Mauritius 10 days package, Mauritius honeymoon packages from Kerala, Mauritius honeymoon packages from Hyderabad, Mauritius honeymoon packages from Delhi with airfare, Mauritius honeymoon package itinerary, Mauritius places to visit for honeymoon