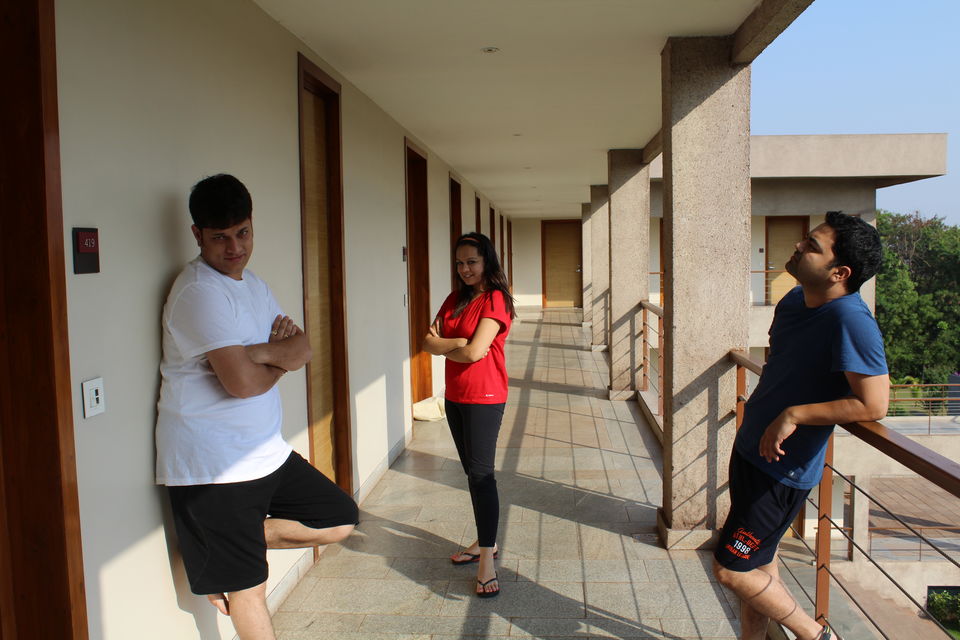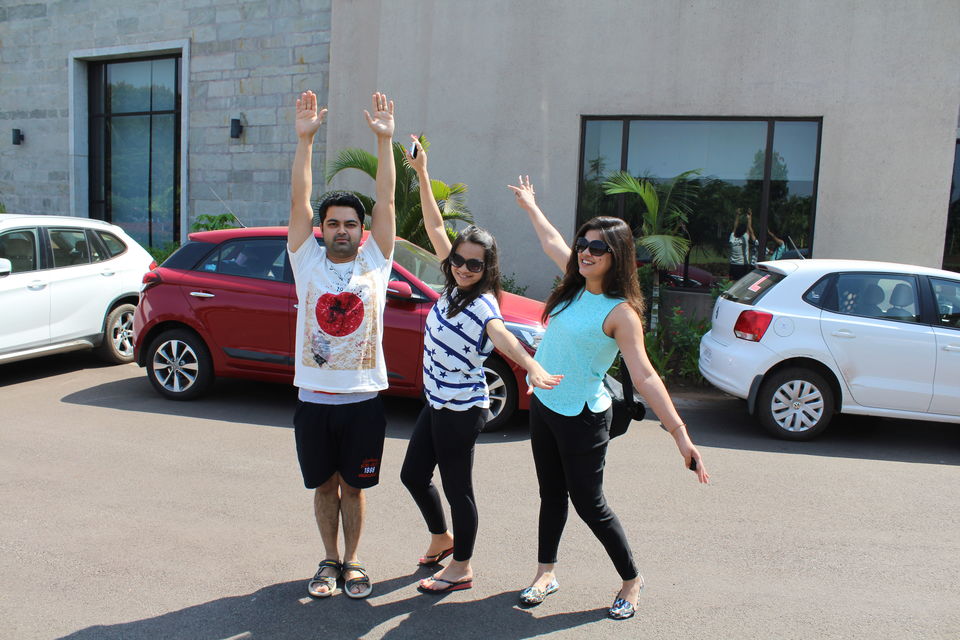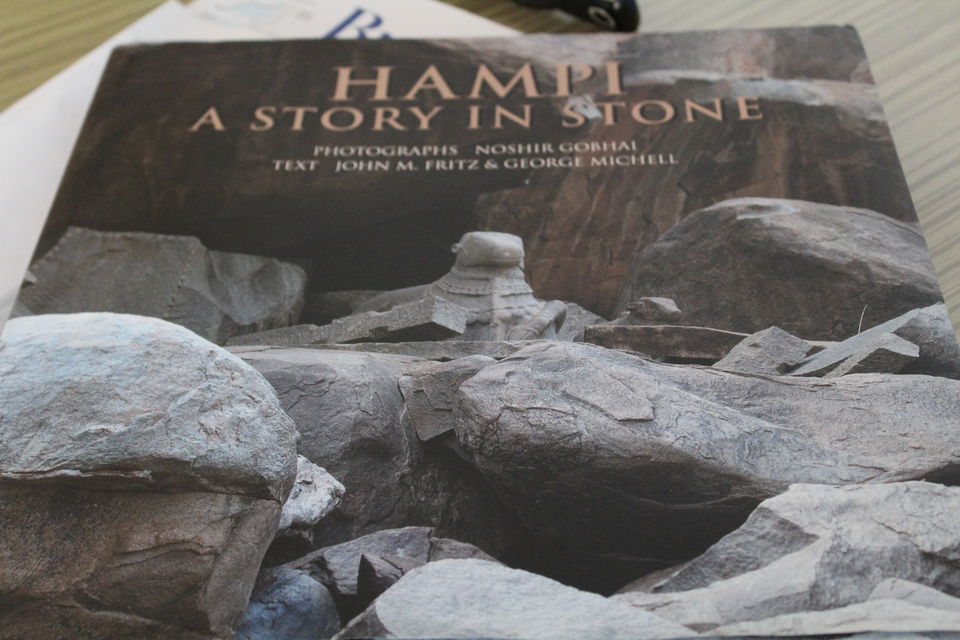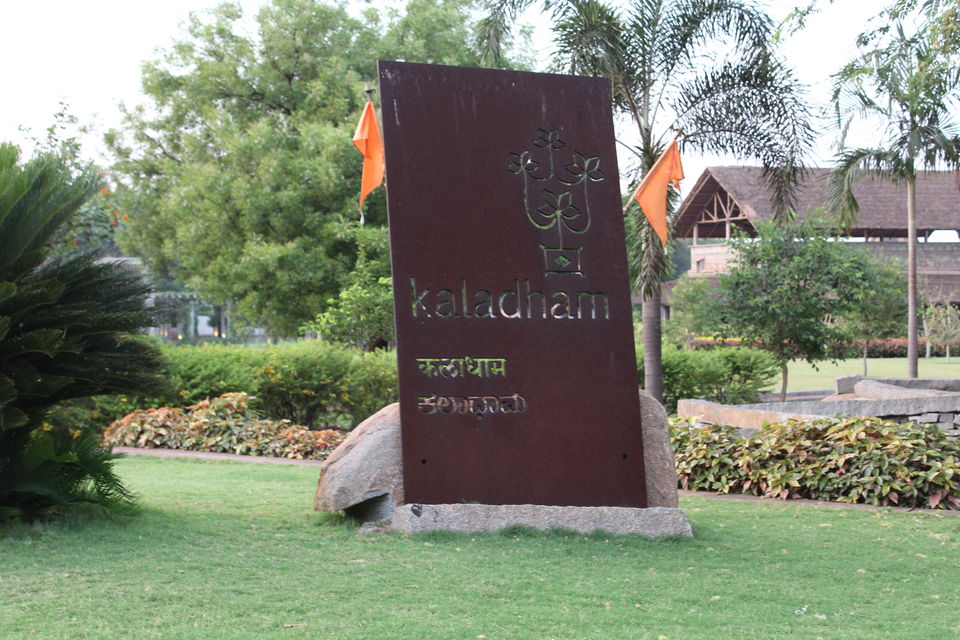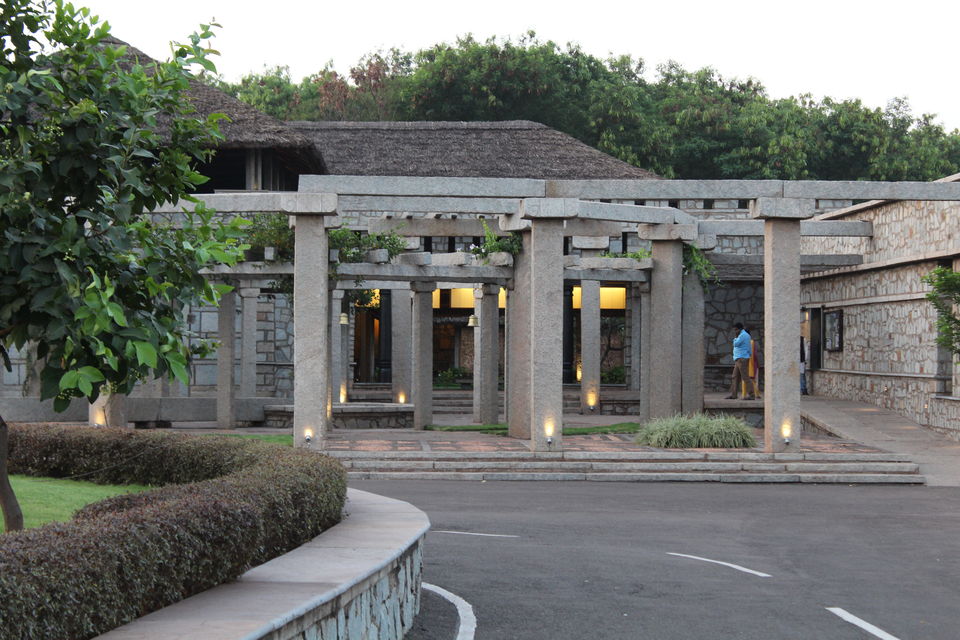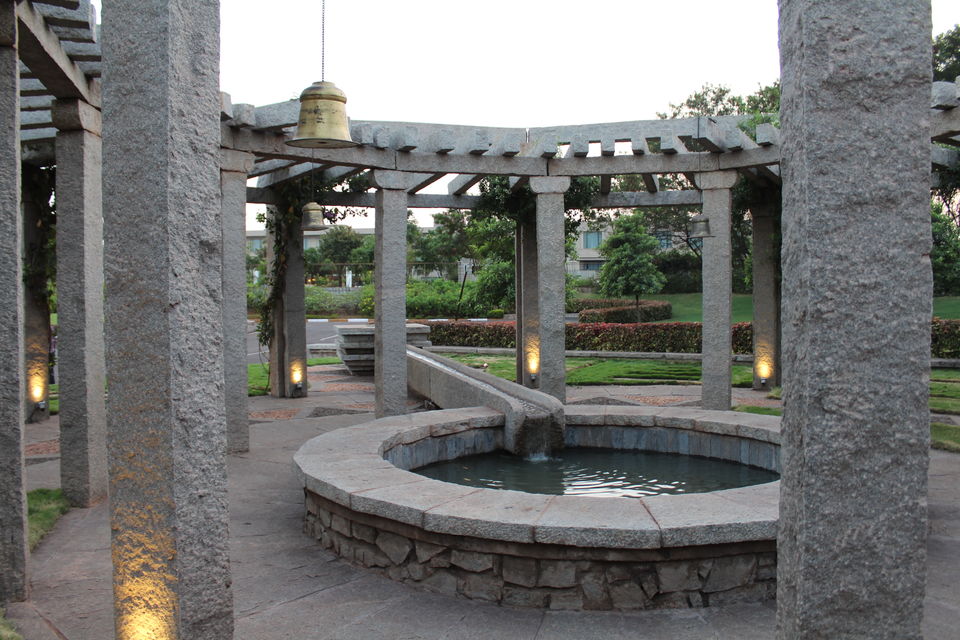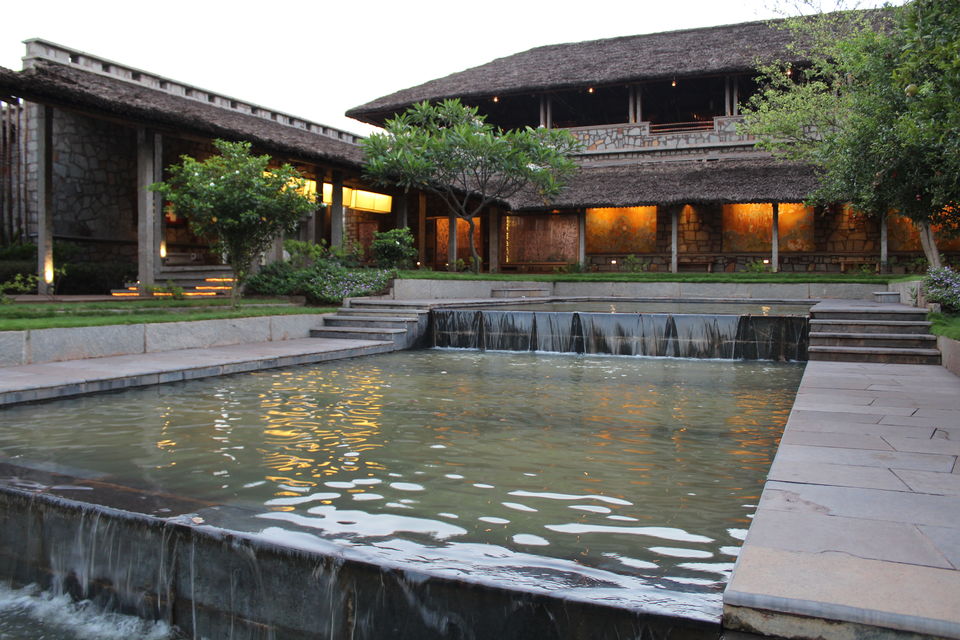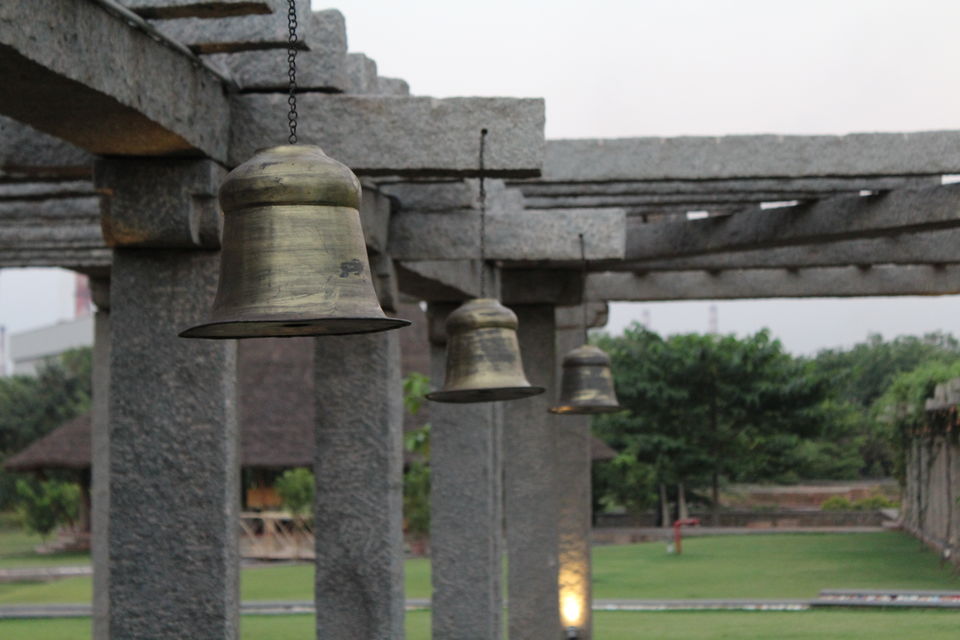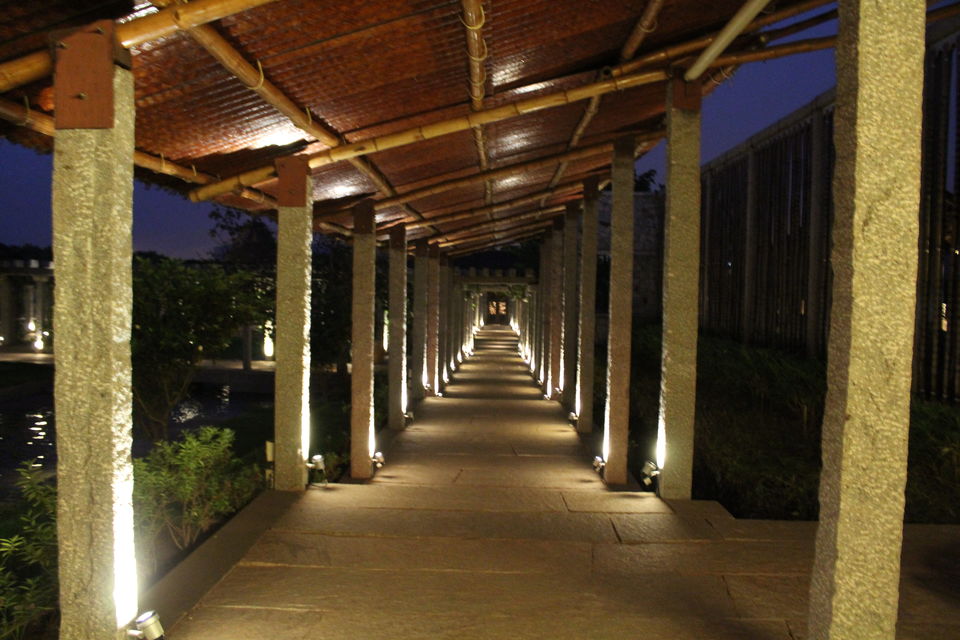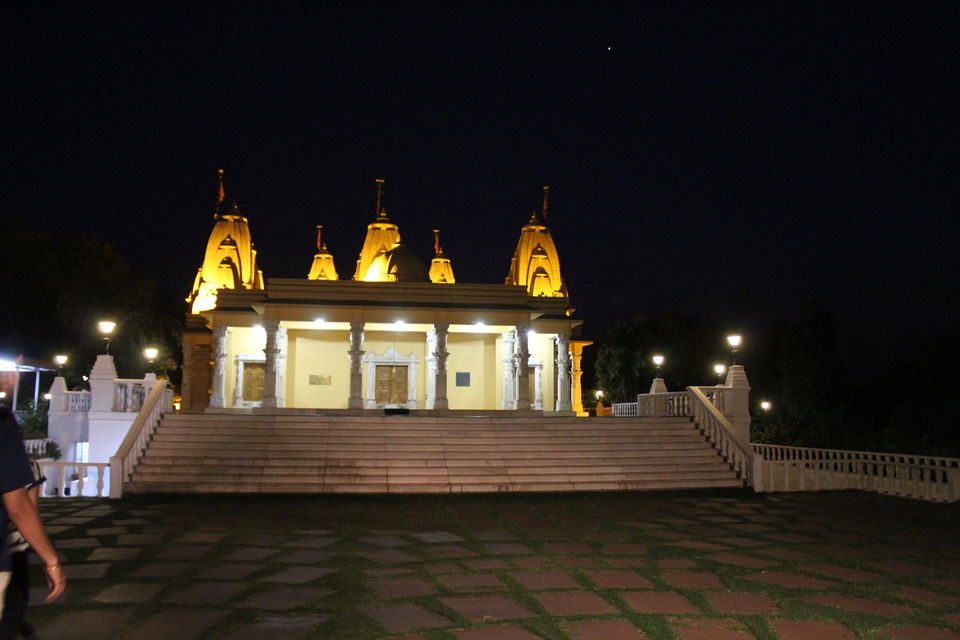 When a long weekend knocks your door your mind automatically starts planning. The plans vary from a day out to a small getaway, from lazy brunch to a full fledged meal. We started planning our long weekend 4 days in advance. We had shortlisted places like Yercaud, Wayanad, Ooty, Hampi etc. While we were trying to book hotels in these places one of us was calculating the distances and routes.
Our heart was broken to figure out that everything was booked and there were no rooms available in a decent hotel. We thought and thought till the time Chaitali came up with the option of Vidhyanagar Township, which belongs to the Jindal steels. This township is pretty close to Hampi. It takes around 40-50 minutes to reach Hampi town via car/bus. We were further amazed to figure out that Hyatt had a property inside this township. Ofcourse they use it for the corporate quests of Jindal group but it is also open for the outsiders. The rates for the rooms are very low as compared to the other Hyatt properties across India. Thats it, it was what we needed - A relaxed weekend or rather long weekend.
We started our journey on the good Friday early morning at 5 am from Bangalore. The total drive was of 370 km to Vidhyanagar Township and Hampi was further 50 kms. We reached our hotel at 12pm (exact check in time) only then we realized probably it was a bad decision to cover Hampi in this scorching heat. We thought we will rest in the hotel full friday and then decide the trip to Hampi after checking the forecast for Saturday's weather. We were excited to see our rooms. The rooms were very spacious and lit with the sunlight. Bathroom had a different architectural flavor to it. We were very happy with the mountain view rooms given to us. Then came the test number 2 which was for the food - we were told by a friend who stays at the township that the eating joints in the townships are also pretty good. But we decided to go for a lunch buffet at our hotel. I must say the food was amazing - special thanks to the Chef at Hyatt Place Hampi.
A quick nap was required after the lunch as we were tired in the 6-7 hours of drive. In the evening we went to the pool and had a relaxed evening. Later we thought of exploring the township which started with the man made lake inside the township followed by a temple. The lake side has a famous "Half matka" which has inscriptions on it. Trust me you got to see these inscriptions - they are funny and interesting. After the walk in the township we decided to have food outside at a restaurant called converter. Crowd sucks at this place but the food is really good and very cheap.
After a good sleep we woke up on the Saturday morning and were sure that we can't cover Hampi in this trip, as it was very hot. Our agenda for Hampi was to cover all the temples and buildings by our camera which was not possible in that weather. So we decided to stay at the hotel itself for the entire trip. We were sad about not been able to visit Hampi, however our mood was on after looking at the mouth watering complimentary breakfast buffet. On the second day we covered the Kaladham - a 3D museum on Hampi. You must visit this museum as it is one of its kind in India. We also covered the remaining township attractions and then returned to our hotel to have a splendid dinner and then a fun filled evening by the pool side and the sitting area at the hotel reception.
Soon came the last day of our stay on which we hogged the breakfast and then left for Bangalore. Our trip to Vidhyanagar township was amazing and relaxing. Thanks to the Jindal steel for maintaining the surroundings so well.
Beautiful hotel, good service, nice food. Our motive for this short getaway was to relax after a hectic year end in march. The township where it is located is very well maintained by Jindal steel. You can get anything that you need inside the township only. Hyatt serves the purpose of stay for their corporate guests and also its a brilliant spot for people like us to relax and rejuvenate.
Kaladham - a 3D museum one of its kinds in India. It is inspired by a museum in Australia. Kaladham gives you a virtual tour to Hampi. Can be used as a substitute when the weather outside is hot and you want to enjoy your stay at Hyatt Hampi. It is barely 200 mtrs from the hotel.