Benefits of going to Goa during off season
* Heavy discount on almost everything
* Enjoy lovely weather
* Goa is at its peak of beauty in monsoon so enjoy fresh Goa
* As it's off-season places will not be crowded and you can celebrate every moment in Goa with peace
* The best part is crowd won't be there to ruin the background of your photos ;)
Click here to watch Goa during Monsoon season
Started from Mas(Chennai) to Madgaon (Goa) at 3PM on 30th June in Vasco da Gama express.
The journey of Goa was very beautiful. It was through Karnataka jungles which were quite prettier enough to catch someone's eyes. I was amazed, if the journey itself is so beautiful, how much beautiful would Goa be! When my train was about to enter in Goa I could witness the tremendous combination of greenery, hills, and fog, one of the reasons why nature lover go there again and again.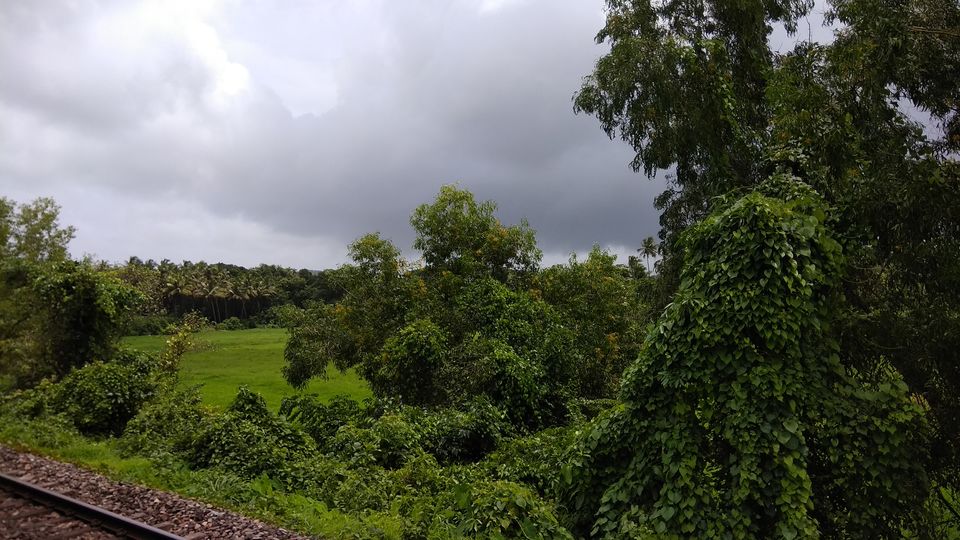 On 1st Jan 2017, I made a "To Do List In 2017". At that time I wrote, to be in Goa during the first week of July, and there I was!! Actually, so many people told me not to go Goa in July because it rains heavily. But, being a monsoon lover and natural beauty seeker I couldn't stop myself. After witnessing those views in the journey I felt my decision to go there in July month, was right.
For this thing, I can say "Be stubborn and Conquer the world " :)
Let me tell you guys, in July Goa is at its peak of beauty. If you are a true wanderer and monsoon lover, then this season is for you to be here. An incredible combination of fog, sun, hills, waterfalls, beaches and unpredictable rain.
DUDHSAGAR WATERFALLS! It was between Castle rock and Kulem railway station, Border of Karnataka and Goa respectively. A still of the waterfall…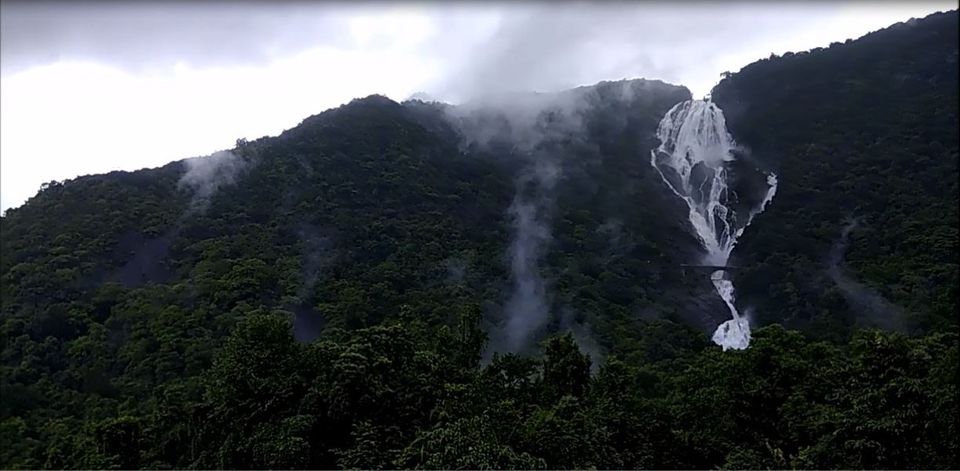 One more thing guys, if you are going to Goa, then don't go by flight either take a road trip or a train trip because while going by flight you will miss all those beautiful views which caught me and made me write about it.
After Reaching Goa (Madgaon) 1st July As soon as I got down on Madgaon station I rented a bike for 350 INR/per day, for two days. I went to the resort "La Ben Resort", which was booked 20 days before my trip. The resort was located at Colva Beach, Salcete (South Goa), Goa, India. I got some discount from GoIbibo and as it was off-season so price dropped for almost all the accommodations. In the resort, I booked 3 days stay for 1366 INR. The stay at the resort was quite comfortable. Helpful staffs, hygienic area, food at the restaurant was good but there is no swimming pool in resort :(.
Me traveling on my dhanno(bike), resort room and its restaurant …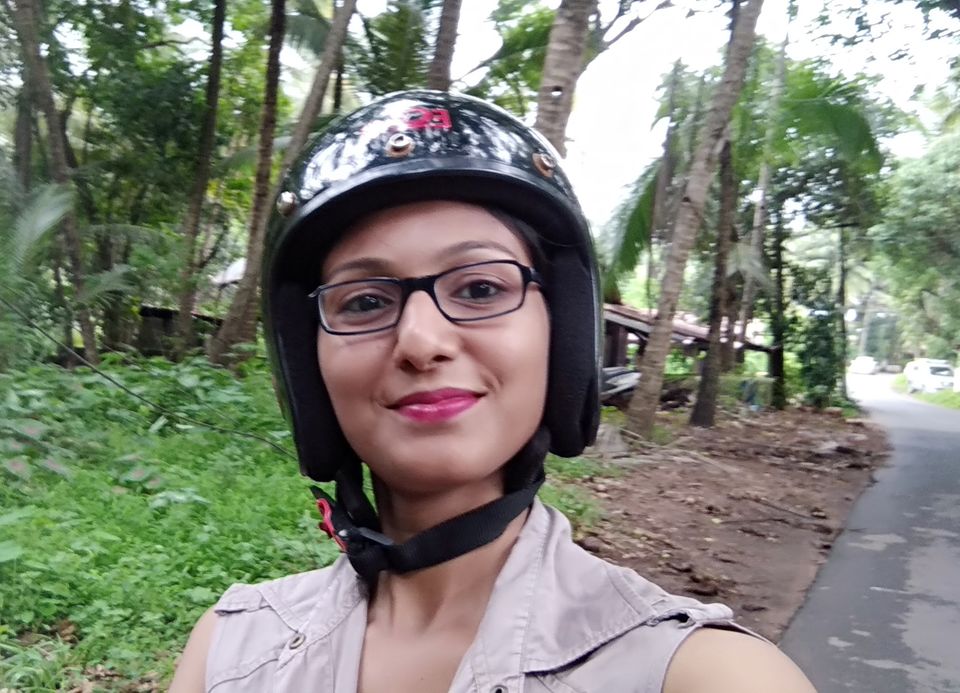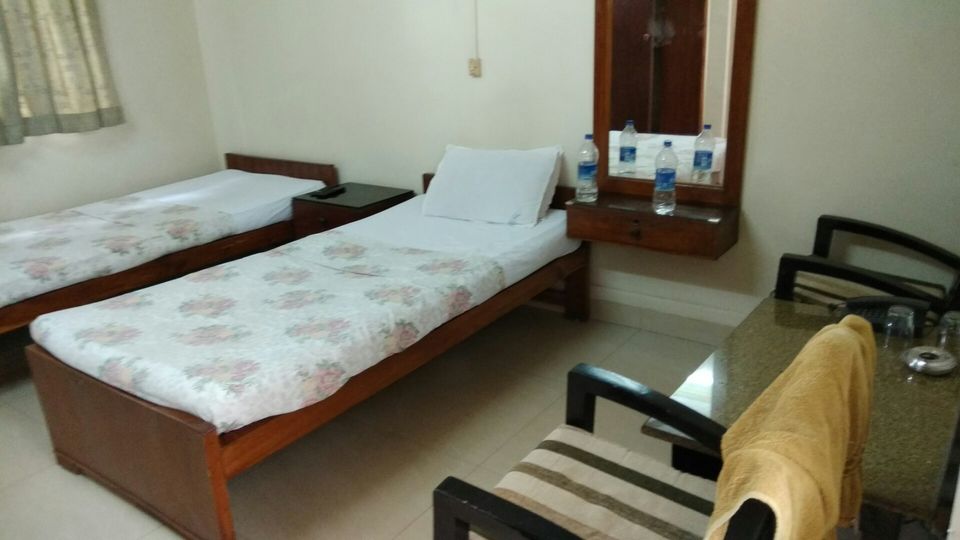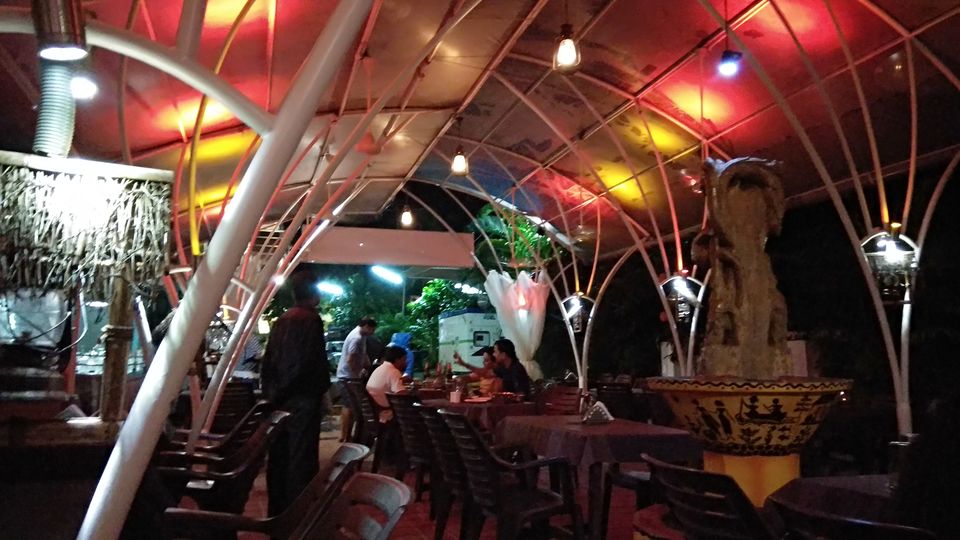 Beaches were nice but I liked the roads more as compared to any other thing. The way was so tempting that it kept me riding the bike there. Not so wide, curvy and green roads.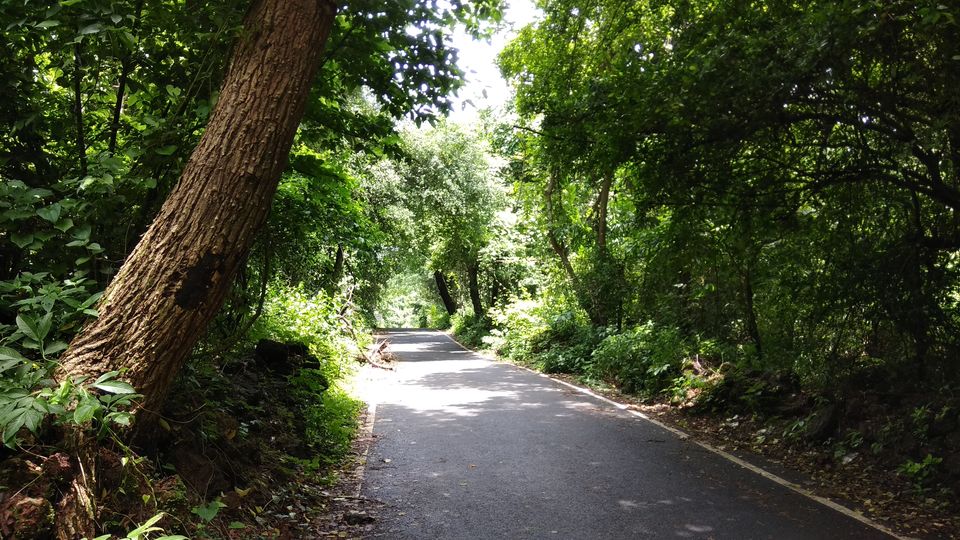 Next day I visited around 9 places…
* Shri Shantadurga Temple
* Mangueshi temple
* Old Goa Churches( St. Xavier Church/Basilica of Bom Jesus, St. Augustine Church Burj, The Church of Our Lady of the Rosary, Gallery)
* Archaeological Survey of India
* The convent and Church of St. Francis of Assisi
* Our Lady of Piety Church
* Colva Church
* Se Cathedral
* Dona Paula
I started from the resort by 7AM on the same bike and came back in the evening by 4PM. Old Goa churches attracted me a lot but again more than these things the roads were more tempting. In evening, I went to return the bike back. On that day I didn't go anywhere out bcoz I was tired due to riding the bike for around 9 hours. The only thing I didn't like was while leaving in morning I forgot to take my bike riding gloves and result of that, I got tanned :(. So if you are planning to explore Goa on a bike and don't wanna be tanned don't forget your gloves.
On 3rd July I booked North Goa trip with " Feel Goa" travel agency (200 INR per person for a day). This travel agency had some 4, 5 buses and it was exactly in front of Colva beach (near La Ben Resort too). I departed by 9:00 AM from the resort with feel Goa.
On that day I saw…
* Konkan river bridge
* Filmi chakra (INR 300) boating in the river for around 40 minutes. While boating they will explain about all the movies of different cinemas that were filmed there.
* Anjuna Beach/ Vagator(same belt)
* Baga Beach, Calangute Beach
* Dj cruise at Mandovi river (INR 300 ) 1-hour travel with cruise in Mondovi river with three dance performances 1) Goan Folk Dance 2) kotti Fugdi Dance 3) Portuguese Dance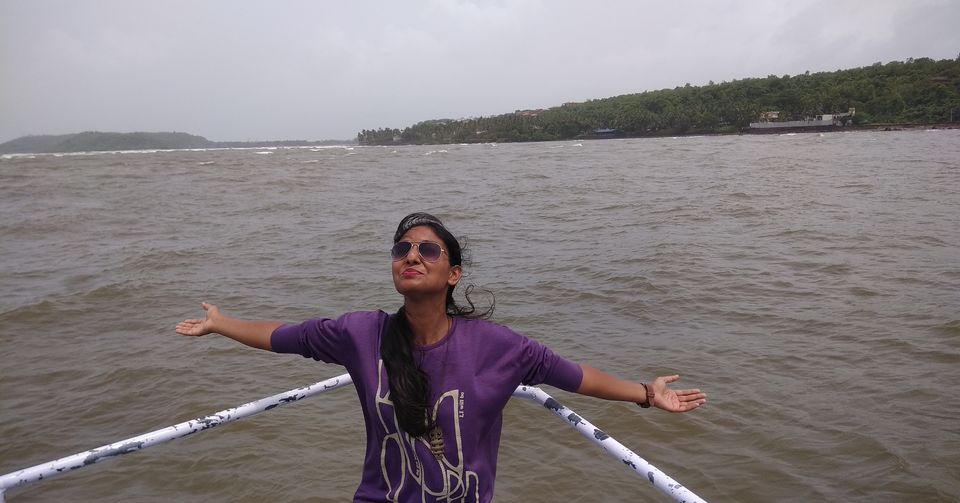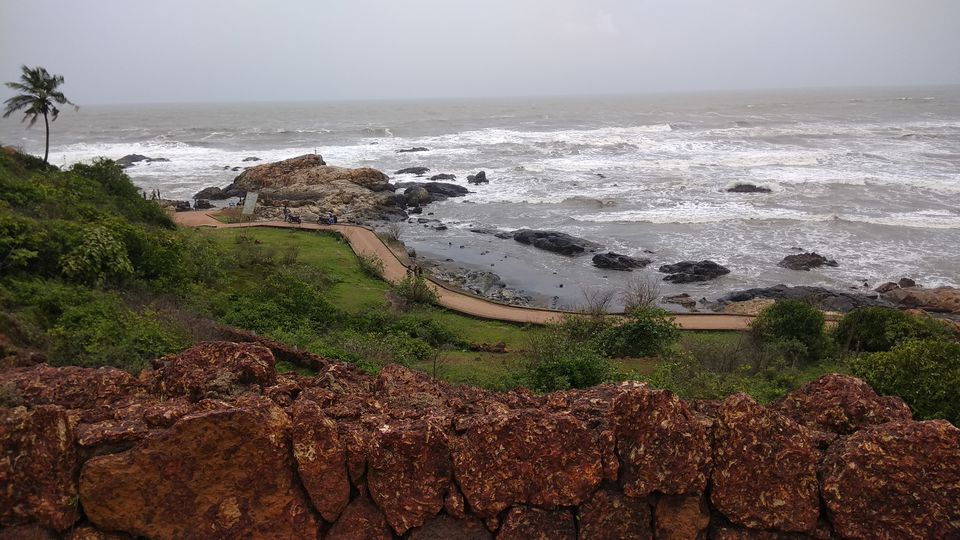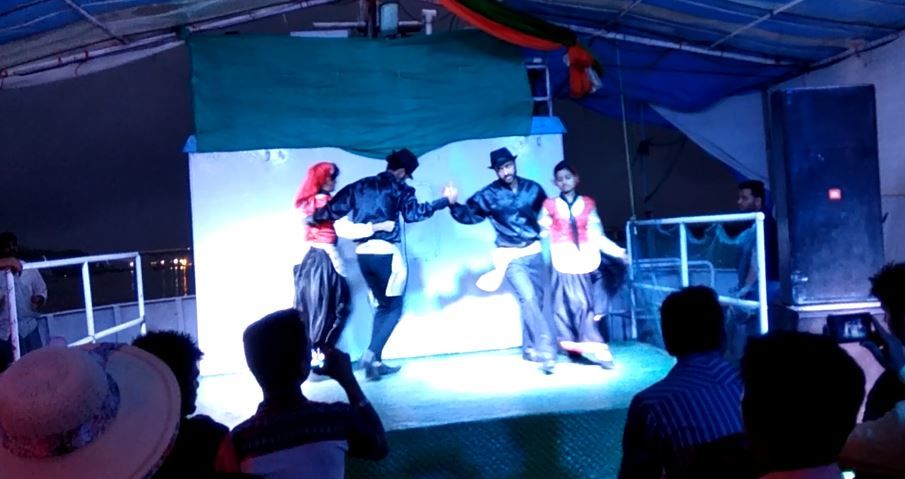 Dj Cruise Dance Performances video
The cruise had two floors. The event was going on the 1st floor and ground floor had a hall. They also called the audience to perform. The whole day was good but it became little thrilling when that evening brought a storm to us. Even though storm lasted for 15 – 20 minutes but when the storm started, it was so heavy that rain water started to come inside the first floor and the wind was blowing so heavily that it started to throw the curtains here and there. The cruise event organizers started to shift everybody in the ground floor hall. It was something to catch one's breath. Storm, that too at night and being in the river, threatened many people.
On the very last day again I hired a bike and saw the most beautiful Goa beach " Cavelossim". I reached there just by a coincidence bcoz I had some 3 hours left for my train to depart so instead of sitting simply somewhere I thought to explore little more bcoz I didn't know when I will be back to Goa again so I went to that beach which was about 20km far from my resort.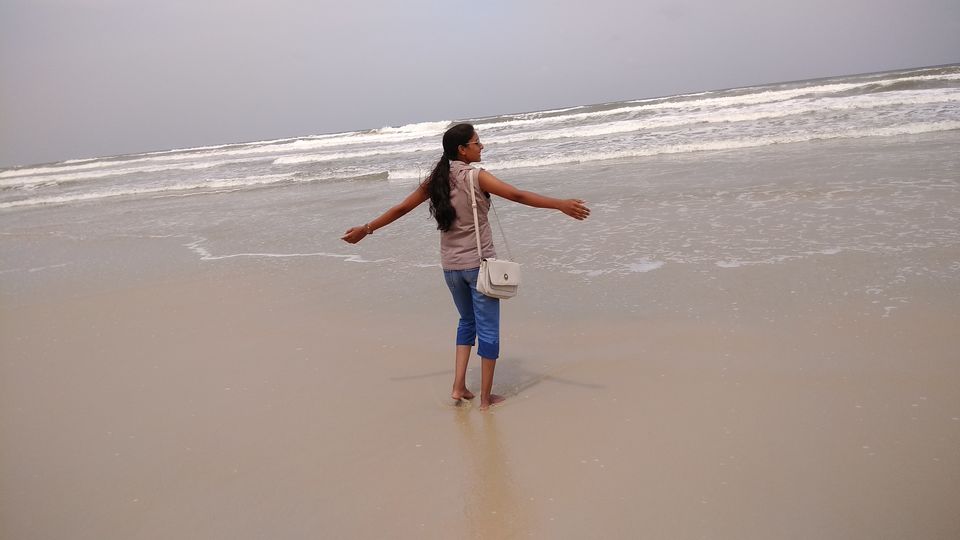 Had a wonderful time in Goa and this was one of my solo trips I ever had. The time I spent on beaches, Riding the bike on those lusty green roads, South-north Goa trips and time I Spent in chatting with Goans as well as resort staff, made so many beautiful memories.
I departed from Madgaon station for Blore by 3:45 PM.
Frequent Searches Leading To This Page:-
Best Tour Packages for Goa, Goa Tour Package for Couple, Best Travel Packages for Goa, Best Goa Trip Packages, Goa Holiday Tour Packages, Top Goa Packages for Family, Goa Honeymoon Packages from Delhi