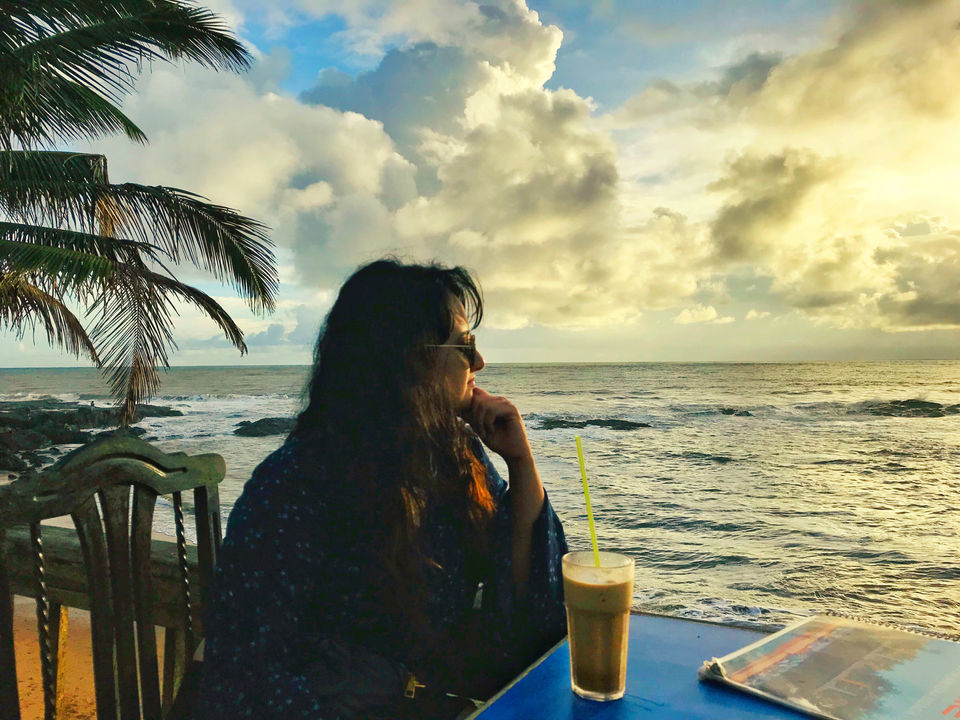 So as you all might know Goa is one of the famous beach holiday destination in India.Best time to visit Goa is from Mid October to Mid February but me and my friends decided to visit Goa during Off Season that is generally from April to September.
It was our first time in Goa and we were very unsure whether we should visit Goa in off-season or not but we planned and visited Goa in July. Firstly let me tell you some of the benefits of visiting Goa during Off-Season -
* Cheap Travel- Due to the off season the flight tickets were very cheap. I travelled from Jaipur to Goa by flight which costed me around Rs 3800 for one side and some of my friends travelled from Delhi to Goa via Flight and it costed them around Rs6500 for two-way tickets.
* Cheap Accomodation - During monsoons you would not have to worry about where to stay in Goa as the tariff literally slashes down by 40%-50% of what they would charge in the peak season. We stayed in an AirBnb named SNS Villa.It was a 3 BHK Villa with a Private Pool and it costed us INR 20,000 for 3 nights. We were a group of 7 so it came around INR 2850 per person for 3 days which is very cheap. The villa was so beautiful and was also in one of the main areas of Goa which is Calangute. All the major beaches were around 5-15 minutes away from the villa.
*Less Crowded - During monsoon Goa is less crowded and because of this you can enjoy the beaches with very minimal crowd which is not at all the case during peak season. It makes for a very calm & peaceful experience.
*Lush Greenery - Goa is at its greenest during monsoons.Everywhere you go you can see greenery around you. It makes your travel a very soothing experience.
Cheap car/bike rentals - During monsoons the rentals for a bike or car comes down and it will cost you around INR 200- INR 250 per day for bike or INR 800- INR 1800 for car(Depending on the model of the car).We rented a Jeep and it costed us INR 1600 for a day.
Day 1
So our day started pretty late in the morning as we arrived at Goa very late at night. We didn't plan anything in advance so we just took our jeep and left the villa to explore Goa. On our first day we decided to cover 2-3 beaches. We went to Morjim beach and then to Arambol Beach. Due to high tides we couldn't go closer but we stayed there for sometime and ate by the side of the beach. For lunch we spotted a cafe on the way named Cafe Base.This cafe has a pretty cool vibe.You can go there and click some pictures as the ambiance is good but i wouldn't recommend it for the food. This day was pretty relaxed and chill. We came back to our villa for sometime. After freshening up we got ready and went to Baga Beach at night through Tito's Lane.
Tito's Lane is basically a lane which has lots of eateries, bars and clubs. Came back late and went straight to bed.
Day-2
Today we decided to go to Anjuna Beach. After spending some time at the beach we left for Chapora Fort. This fort has around 300 steps. The view from above of the fort was splendid. We clicked pictures ate mangoes and spent a good amount of time at the fort.
After the fort we went to Toy beach club which is at Candolim Beach. Toy beach club has a private beach which is a part of Candolim Beach . Candolim Beach was the prettiest among all the other beaches we visited.After spending around 2-3 hours at the beach and club we went back to our villa got ready and left for Deltin Royal Casino Cruise. It costed us Rs4000 per person. We had a good time there but i would recommend to try some other casino as it was not worth the money.
Day-3
We woke up late and had our breakfast at the villa only. After that we just chatted and enjoyed our time in the private pool.
We left the villa and went for lunch at Navtara Veg Restaurant(as we were all vegetarians and goa has very less options for vegetarians) which was near our villa. Had a good meal there and then straightway went to the Vagator Beach. After that we thought of exploring some famous Cafe's one of which was Thalassa. I felt that it is over hyped and did not find it much interesting but you can obviously go and enjoy the view. After that we went to a place called Curlies. It was located by the beach and the view from Curlie's was very pretty. We spent around 3-4 hours at Curlies. Came back to the villa got dressed and decided to go to the Owl-The night Club.
From there itself we went to Las Olas which is located on baga beach.I would highly recommend you all to visit this place as the ambiance and food was the best!! Do give this place a try. After that we returned to our villa and went straightaway to bed as we all were very tired.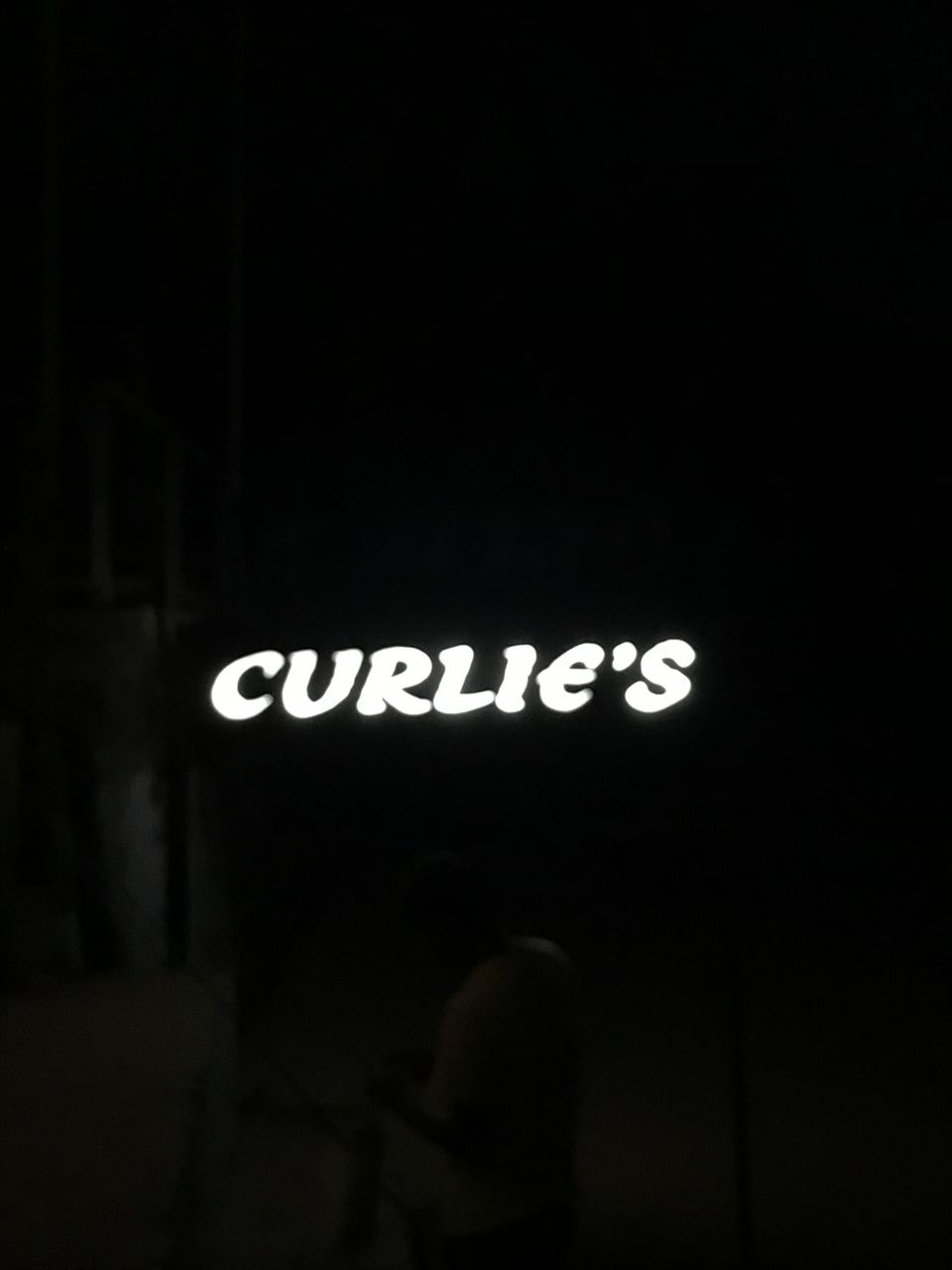 Next day was our last day. We checked out of the villa had a good meal at Udupi Restaurant , returned our rental car and left for the airport.
We had an amazing time in Goa and enjoyed our hearts out!! :)
Some Tips:
*Transportation is a main issue in Goa. They do not have Ola or Uber as the local Auto drivers have made a union and don't allow any other person to operate there. Transportation can be very costly as the Auto drivers have monopoly and they will demand as much as they like and you cannot bargain with them because you have no other option.
Goa do has an app named Goa Miles which is operated by the government of Goa and is cheaper than the local Auto's but the cab drivers are often afraid of the unions and many a times refuse to go in particular areas.
*Do carry umbrellas or raincoats during monsoons as it will be raining most of the time. We were lucky that it rained only a single day when we were there.
*Start booking your cab to the airport a while before because many a times cab is not available on the Goa Miles app. You can also ask your villa owner to arrange a vehicle for you(This is a better option).
*We were not able to visit Dudhsagar Falls as it was raining from past 1 week and it was very risky to go there. So plan accordingly because many things are closed due to monsoons.
*Temporary shacks will remain closed but the permanent one's will be operating so you can go to those one's.
*Water sports are closed during monsoons due to high tides in the sea but there are many monsoon water sports provided by various companies. The most famous one is White River Rafting. We had less time on our hands so we decided to skip the water sports.
Here is a map of Goa that helped us a lot and will give you an idea of North Goa: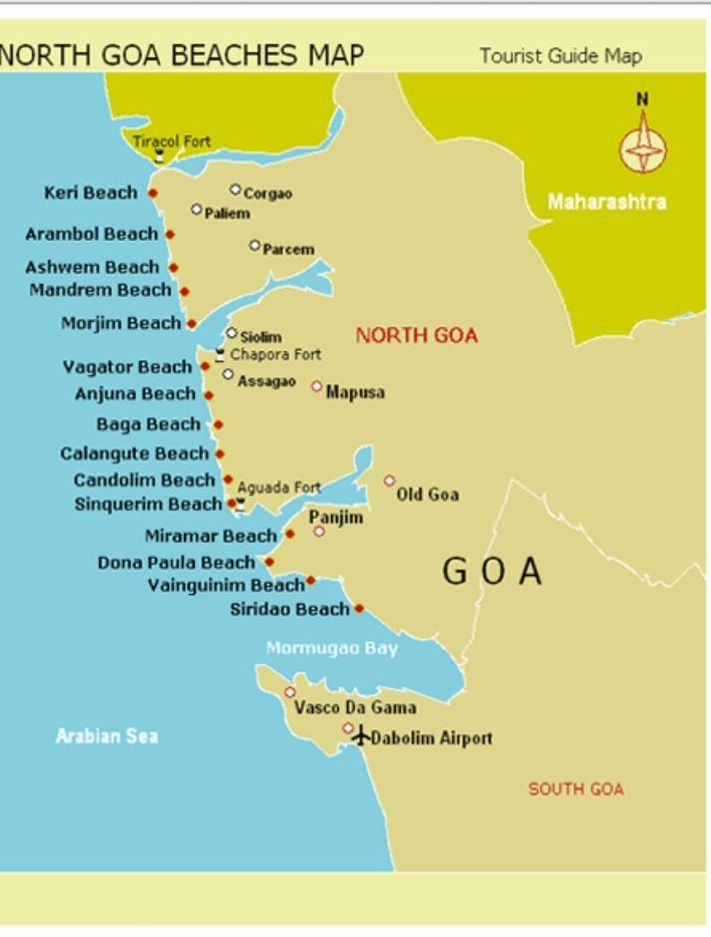 Do let me know in the comments section if you have any questions or queries. I would love to help.
:)