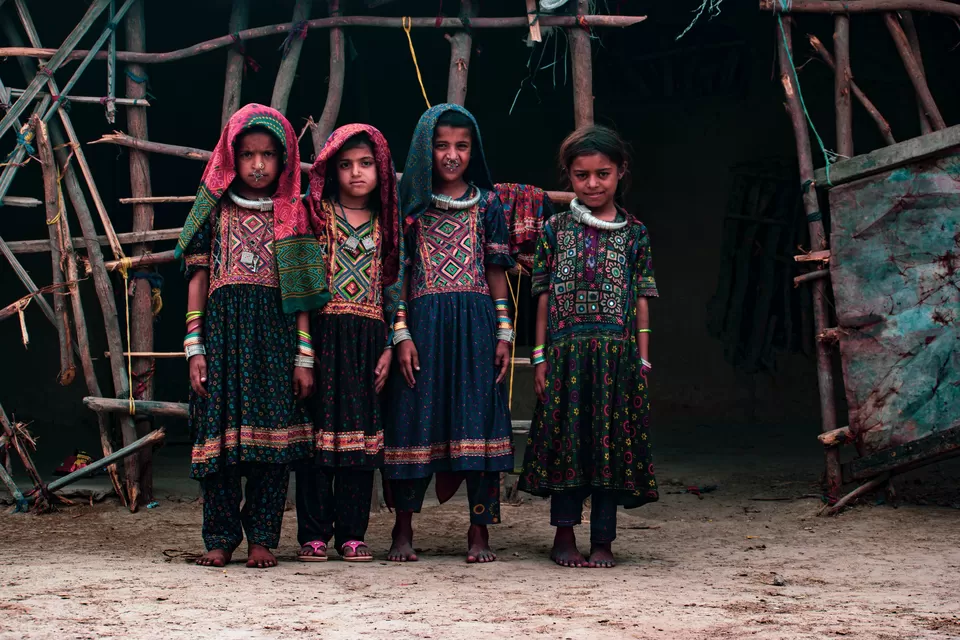 India shares its borders with a total of nine countries - seven of which are land borders and two of which are maritime borders. A total of 15,200 kilometers of land borders and 7515 kilometers of coastline borders, it's not surprising that there's a lot to explore. But oddly enough, it's not common knowledge, perhaps because it's off the beaten track and involves visiting tiny hamlets on sometimes challenging adventures.
Luckily for us, Delhi based architect, Niharika Arora who's also known on Instagram as The Iffy Explorer is helping us learn more about life at the borders of India.
The most controversial of the borders is probably the one India shares with Pakistan. It's also so prominent that it's visible from space and known to be one of the most dangerous borders by the Public Broadcasting Service. But Niharika has been visiting the little towns that sprinkle culture, warmth and heart at these very borders that most people think twice about visiting. The India-Pakistan border spans over 3,200 kilometers. Punjab, Rajasthan, Gujarat and Jammu and Kashmir share borders with our neighbour, Pakistan. And Niharika has been sharing her travels from here with her audiences on Instagram and YouTube that have grown to love her quirky content complimented perfectly with doodles, tips and video bytes of villagers who show you just how welcoming the people living here truly are.
But just how does she do it? Predominantly a solo traveller, Niharika has done it all through grit, a sense of fearlessness and adventure. She carries her backpack along with the essentials and begins to document her explorations to the far corners of India's villages. She arrives in these lesser known regions with nothing but a map and tuning in to her internal compass, she begins making her way into the villages. The inhabitants Niharika finds, are gracious and are quick to host her. Some offer her food and shelter, others narrate dreamy tales of life that the world is yet to witness. But everywhere she goes, Niharika finds a sense of safety and warmth from the locals.
A smart traveller, Niharika has done it all - from photographing herself solo, to packing the perfect backpack and finding a village based on nothing but directions handed out by helpful locals. And she's generous with her knowledge that she shares on her social media handles. A talented vlogger and expert traveller, she doesn't shy away from showcasing the realities of life and bringing forth the unique culture, food and experiences that can only be found in that particular region.
Niharika's travels have taken her to places most travellers would think twice about visiting - Drass, Kargil, Punjab, Leh, Kutch and more Niharika's #whatsattheborder project has converted many passive viewers into fans. She's helping people discover what it's like to live in sub-zero temperatures, join villagers as they cook a hot, delicious meal over firewood stoves and even chat up with 90-year olds who helped rebuild the Bhuj airstrip in the 1970s after war destroyed it.
Niharika's inspiration has been her grandparents who are from Lahore. Her curiosity about life at the borders of India took her on a journey she didn't realise would win so many hearts. She conquers her fears, gathers new experiences and teaches us that there's still much more for us to learn about our country than we can ever imagine. And with India sharing borders with China, Pakistan, Bangladesh and more, we can't wait to see what Niharika discovers next!
Ready to travel for free? Earn credits and redeem them on Tripoto's weekend getaways, hotel stays and vacation packages after the pandemic is over!
Watch travel stories come to life with Tripoto on Youtube!
Cover image (c) Unsplash.com