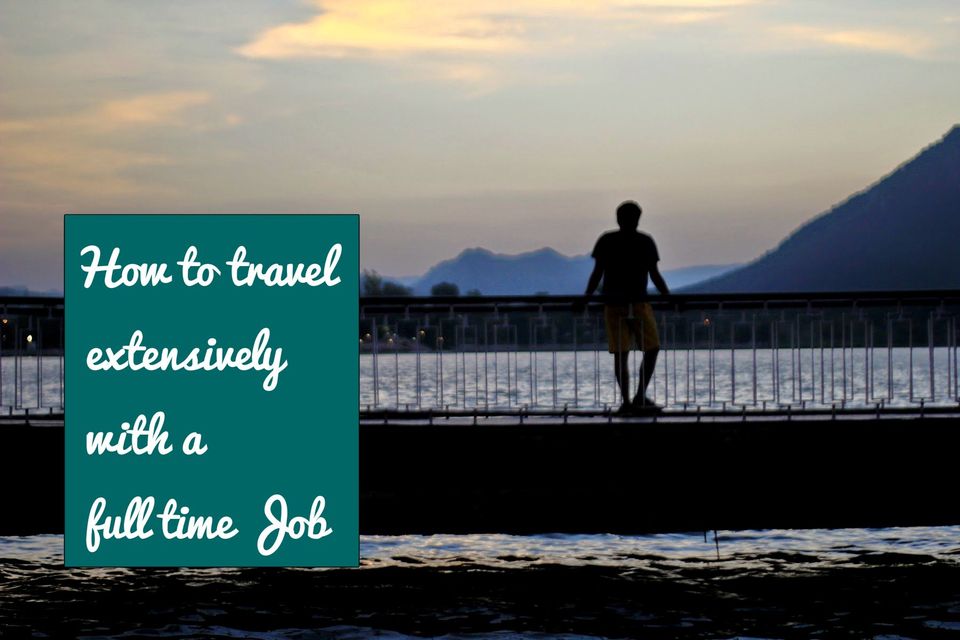 Hello Guys, This is Gautam from Bengaluru, India. People called me "Freak" and I always surrounded by only one question which now has become part of my life. Any guesses…… Yes, I know you got it right. Whenever I discuss with anybody about my travels, only one question again and again popped up… Dude, how you do it!! How you manage to travel with a full time job? How you manage to make so many leaves and the most important how you handle your funds?
Let's start now
Getting tired of sitting in a cubicle, wearing formal suits and the most important- fake smile. Yes, I know it happens. We constantly feel bad after saying about people who left everything behind and traveling continuously. It can work for them, but not for all. Previously, I also want to do the same- Stop Working and Start traveling. This was my motto and still it is. But if I can do the same while working, then where lies the difficulty. Yes, I am doing this while maintaining a full time Job. Travel and writing or it can be anything what we are passionate about can go hand in hand with a full time job as well. People who say that it is not possible are those who doesn't want to make efforts in their life and will say I wanna do this but I am stuck in this job and blah blah.
Do you throw away all your travel dreams if you are unable to live a nomadic life? Somehow I think not.
I hold a full time task, but trust it or not, all the trips published in this blog are taken inside this theoretical account.
This is how I did it:
Plan your travel in advance: The first travel Mantra
Whenever you ensure any offer is running on just go for it. Don't think too much that whether you will be able to go nor required to ask everybody to come up with you. You just need to check the calendar and decide instantly.
Always travel by flights
Why I am saying this because it's the fastest mode of transport. I know it's the costly affair, but you have to determine what is more important "Time or Money". And it is not always costly. You simply have to be smart enough, while booking the tickets. Now a days many discount coupons are available online and the market is so competitive that every time some or the other offer will be running. Now a days there are some credit card companies providing cards, especially for travel, so use these kind of cards and avail benefits on your next booking.
Weekend utilization
Don't sleep or work during weekends. Weekends are not normal days. Do something with what you love to do. Nobody will disturb nor can anybody stop you. Two days is a decent time to see the nearby places.
Never ever travel during tourist season
Yup, it is proven and proven. You will end up paying twice and thrice if you go during tourist season. Pay a visit during the off season.
Major cost includes travel and accommodation
I know you guys are bright enough to do the job, but where your smartness gone when it comes to travel. Attempt to keep as much as you can on accommodation. Always look out for some good bargains. If possible remain in budget accommodation. You are getting to witness the place not to sleep at the hotel. Spend as much as you can in seeing the place and not on hotels.
Public holiday a big "NO NO"
Never move on a public holiday or whatever vacation. This is because the rates will be too high and it will be crowded. Always try to go to office during these holidays so that you can take off whenever you want. This is what I do always and people think that I am taking so much of the leaves.
If possible, take leaves on Friday and Monday
If you will do this then you will receive a total of 4 days, which is utmost sufficient to visit any place. You can depart on Thursday night itself and return till Monday midnight.
The above are the mantra which I follow to travel extensively with a full time job. It has always worked for me. And I am certain that it will also work for you all. If not, then please comment below stating the cause and I will master it.