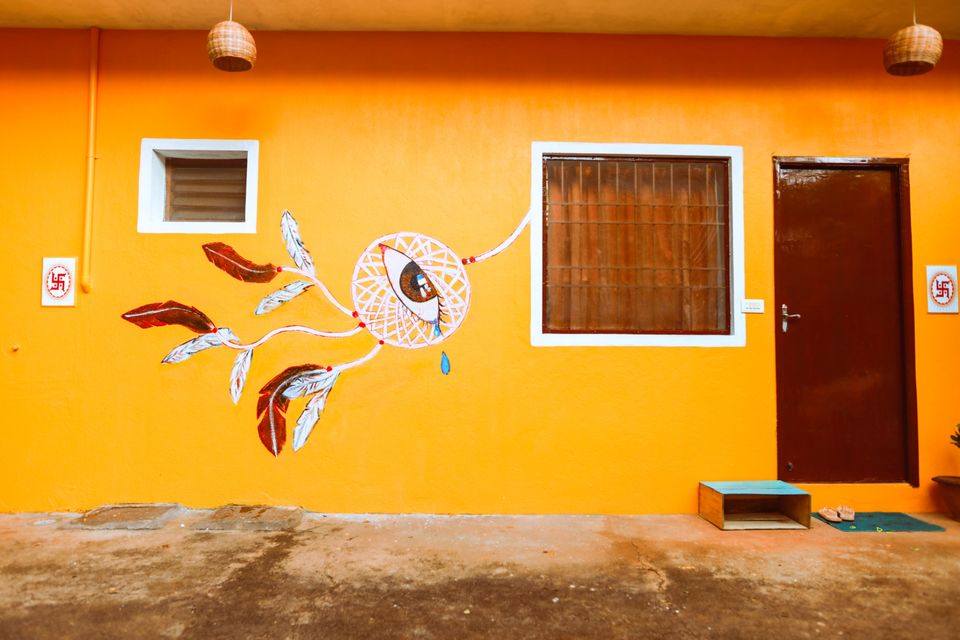 We all get something from our parents like a habit be it good or bad but it does come to us. I am so blessed to have had this traveling bug passed on to me from my mom.
I started my career with the corporate world for 5 years but kept travelling around as much as I could utilising all the leaves possible I got in a year, hehehehe, it was such a pain to accumulate leaves and plan leaves clubbing week offs and adjust with others booking leaves at the same period. But I realised I wasn't meant to be behind the desk and hence moved into the fitness world as I was always into sports and games since school days.
I did my certifications for a fitness trainer and was so happy and satisfied with my life as I inspired so many people everyday to be their best version and pushing them towards achievingtheir fitness goals. It was a great motivation for me as well to be the best version of myself too.
And then my it was time for a rollercoaster ride as my first international trip with my partner to Bali in September 2019 made me realise that though I was loving my job as a fitness trainer but somehow I lost the traveling attachment that I had with me for the longest time and I wasn't really happy about the fact that travelling was slowly and steadily taking a step back.
I wanted to travel and do something that kept me connected to travellers and traveling around the world.
And that's when I decided that I wanted to start my own backpacking hostel in a way that would fund my travel expenses and also keep me connected with travellers around the world at the same time. Having my own hostel wasn't just my dream but somehow it's a dream my partner shares too.
So we ended up having thousands of discussions on it and how we will sort the finances keeping our loans…emi's and family responsibilities. Trust me on this….it wasn't a easy decision at all.
But, I am blessed that I came across this super crazy guy Parth (I call him Partho) in Auroville during my exploring days in Auroville who has his own backpacking hostel in Auroville. I connected with him and we planned out a rough sketch on how we should go ahead with it. And believe me all of this happened over whatsapp and not phone calls either. Just texts and voice records.
In a weeks time post my discussion I quit my job as a full time fitness trainer and moved to Auroville to fulfill this dream without even finalising any place or without a guarantee of whether this madness dream of mine will turn real. But I am forever up for adventures and new beginnings.
While on my journey of seeing places in and around Auroville, I met Andrea (from Romania) extremely beautiful and down to earth girl who was looking to start a small business but wasn't sure on how to go about it.
Luckily we were staying at the same place Rangshala in Auroville and hence we both caught up over very few coffee conversations and decided to start our hostel together in Auroville. There was this instant connection we bonded over. Though our conversations are super funny because she is still learning to have a complete conversation in English as she only speaks Romanian. But thanks to Google Translate….its made my life so simple. Our conversations happen over translators.
After multiple tiring journeys to different houses and villas, we both ended up falling in love with this place which we have named The Dreamcatcher (Boutique Backpacking Hostel) in Auroville. We both have started this place from scratch and it has turned out so beautiful. There's been lot of hardwork, sweat..sleepless nights and lakhs of conversations, disagreements and love in making this place.
Last year this time, I would have never imagined that in the next year I will have my own property and turn it into a backpacking hostel where I will meet like minded people and also have the freedom to travel and explore fulltime.
It's a blessing to have people in your life who believe in you and your crazy dreams and who don't give up on you.
I really want to thank Anurup for always being there like a shield to my crazy ideas and decisions, my cute little family (bro…Bhabhi…my sister, jiju and my dearest Mamma) and my best friends.
Thank you Parth for believing in me and making this journey a little more easier.
And lastly, Andrea for coming in my life so out of the blue and helping me turn my vision into reality bit by bit.
Why Auroville?
Maybe I can never answer that question in full because that's what this place does to you. It's a feeling more than words that you can explain. This place is love & life.
Life is so different here than the city life. The best thing I like about this place is the concept of living life according to the sunrise and sunset. Everybody is up early morning and as soon as the sun takes its time to set people head back home and relax. And my forever love for Matri Mandir.
Traveling has always kept me connected to my mother very closely even though I lost her 10 years ago. Traveling is the closest thing to me before anything and I am so blessed to have people who believed in me and my journey. Because without them I wouldn't have been able to make it through this far fulfilling my dream into reality.
Thank you for reading this to all and hope to see you at The Dreamcatcher, Auroville
Love & Light to all. Safe travel.