Water sports have become the new trend! We all love to avail all the water sports activities near the beach and get an adrenaline rush. However, have we for one-second thought about how safe these equipment are and whether the safety procedure has been followed?
An incident in the Nagoa beach -Diu region has recently come into highlight where a couple went parasailing on vacation and the rope attached to the boat simply snapped, sending them plummeting into the water.
What is parasailing?
Parasailing is an exhilarating aero adventure sport organised in different places of India. The word is originates from 'para' of parachute. The rider, or parasailer, is usually suspended from a parachute which is attached to fast moving vehicle. Parasailing over sea is famous in India at various beaches.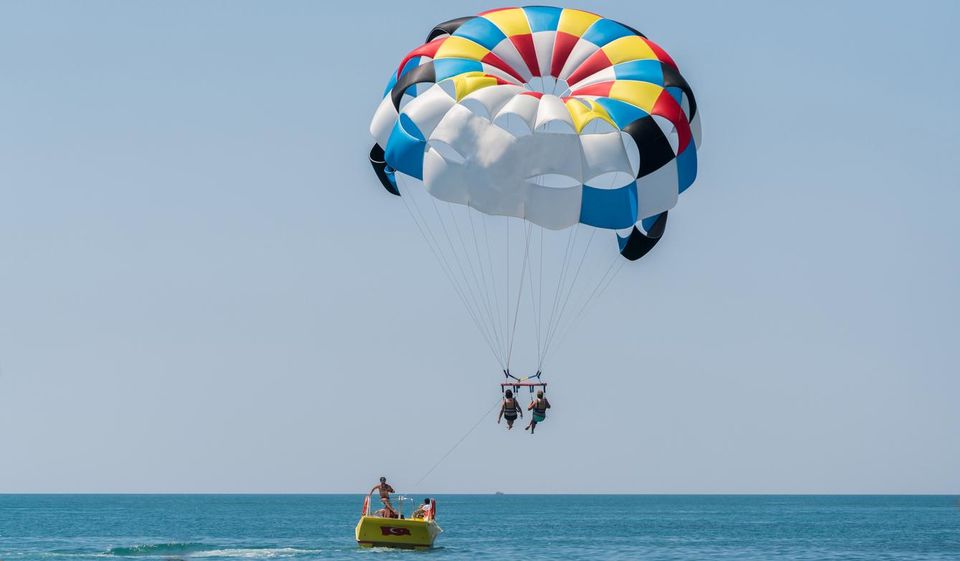 What really happened?
The couple had gone parasailing, waiting to have an adventure of their life when they saw the rope attached to the boat snap and plunge directly into the water. The couple was struggling several meters up in the air mid-sea with only their life jackets and an unstable parachute above their shoulders to hold on to. Fortunately, both had life jackets on and were quickly rescued by lifeguards.
The couple's brother who was recording the video had raised concerns that the parachute line was torn and worn out. He was told, that nothing would happen and that the rope's damaged section would not even make it to the air.
What was the reaction of the Sports Management company?
As per Mohan Lakshman, proprietor of Palms Adventure and Water Sports, this is the first time that wind gusts have caused an occurrence like this in the last 3 years. He went to quote that they have well-trained staff for rescue operations going by the guidelines and all the staff have been trained in Goa.
Was a complain filed?
As per reports, the family went to the police station about the carelessness, however no complaint was filed due to the family still in shock.
This incident indicates that we need to rethink about the safety standards and protocol adhered by the Adventure sports management companies. The Government also must have inspections and guidelines to ensure no such incident happens.
Think we missed out on something? Let us know in the comments section below. Or write about it here and earn Tripoto Credits!