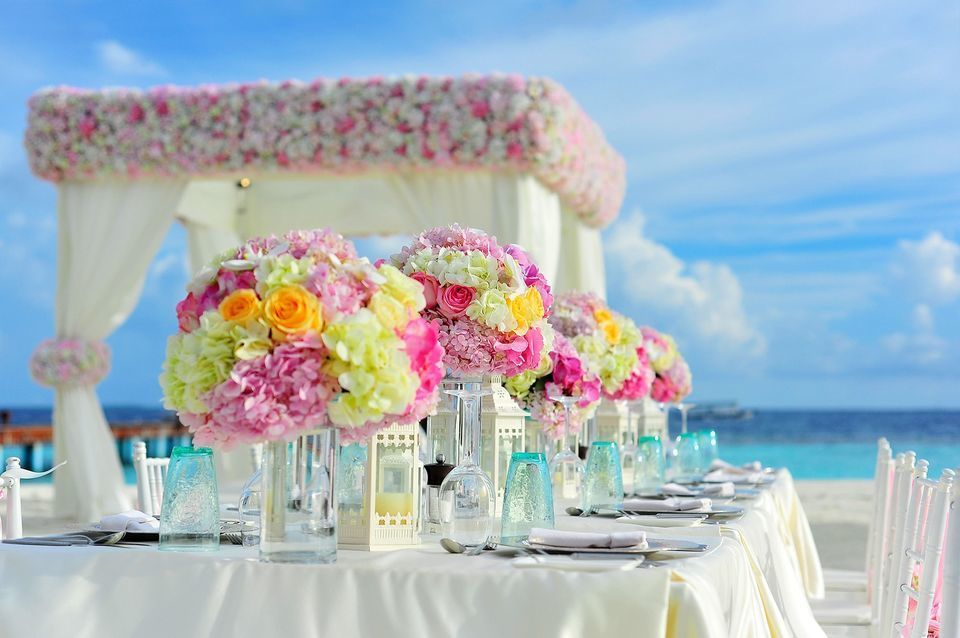 From the serene waters of Umiam Lake in Meghalaya, the lush tea estates of Darjeeling, to the wilderness of Kaziranga, there are plenty of opportunities for unique wedding destinations in India. Here is a list of places for those couples looking for that slightly different, super romantic one-of-a- kind wedding!
Ri Kynjai a name that translates into 'Serenity by the Lake' in Khasi, is proof enough to showcase the whimsical character that differentiates this place from scores of other regular destinations.
The country style cottages, traditional Khasi-inspired decor, backdrop of green hills, lawns, and lake are enough to conjure up images of a beautiful rustic wedding.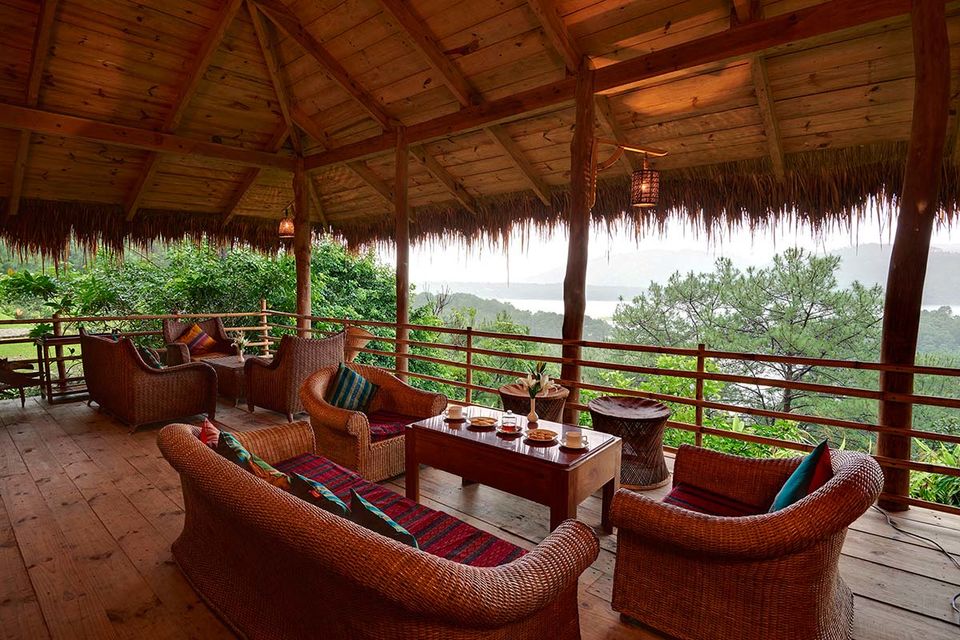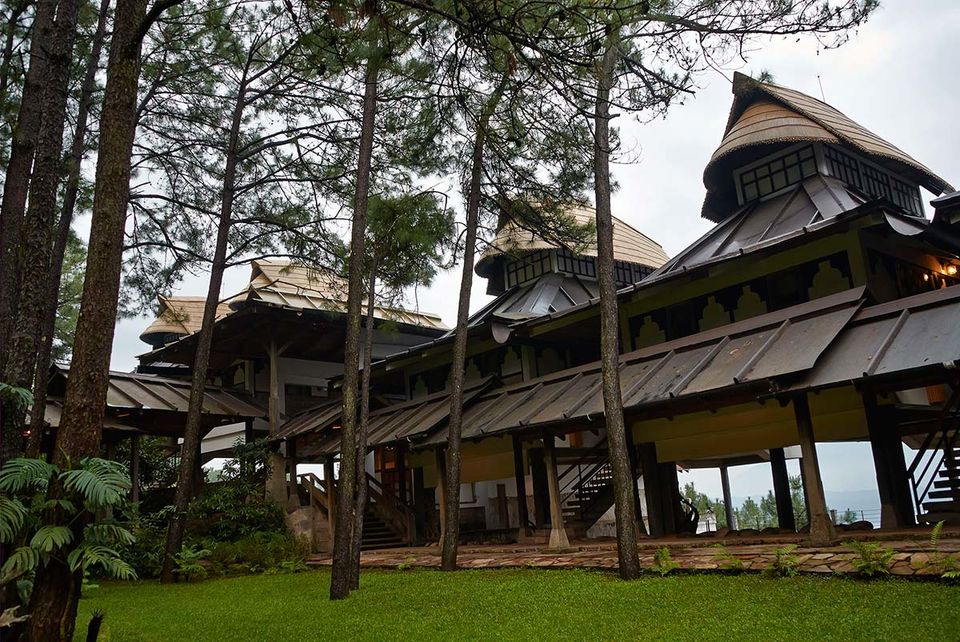 Set on a dreamy 40-acre land surrounded by a pine forest, Ri Kynjai which is nestled along the banks of Umiam Lake in Meghalaya offers different options for a true rustic wedding. You can choose the lawn for a ceremony or even the lakeside for a private exchange. For the reception, the restaurant 'Sao Aiom' at the garden level provides the perfect venue with panoramic views of the hills and the forest. What better way to celebrate a special day then being surrounded by your loved ones watching the sunset together on Umiam Lake?
Perched on a hill in a stunning hundred acre tea garden is the charming Glenburn Tea Estate in Darjeeling. An upscale family-run colonial home, Glenburn offers guests plush bungalows set amidst a garden from where one can enjoy the breathtaking views of the mighty Kanchenjunga.
This classy home was built way back in the British colonial days and has been taken over by the Prakash family who have looked over the estate for over a century.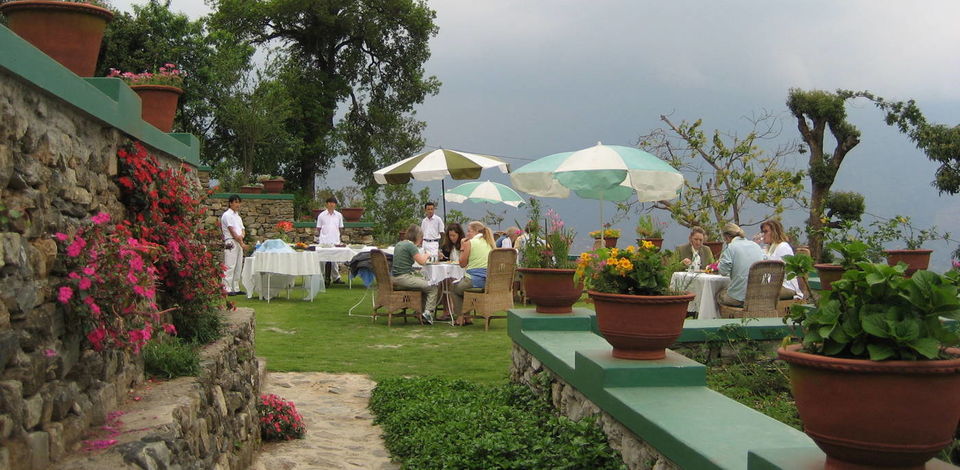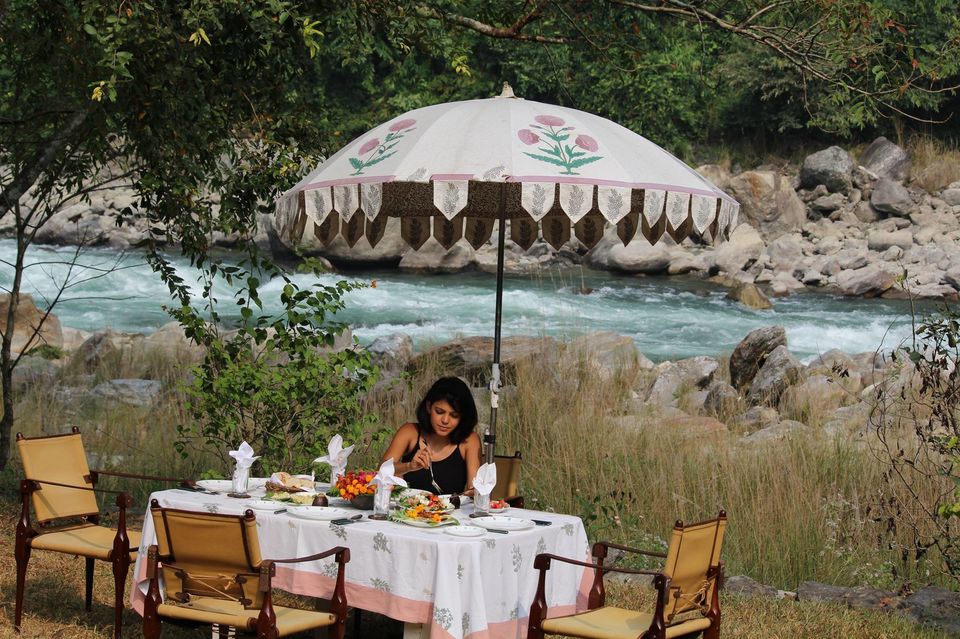 The Bungalows, as well as the sprawling garden, offer an intimate and inviting venue for a wedding ceremony and reception. For a change of scenery the riverside where the Rungeet and Rung Dung rivers flow through the estate, also offers a unique backdrop for an outdoor wedding.
A beautiful 1.5-acre land that transforms itself into a full-fledged event space with custom lights, lounge area, and a fabulous amphitheater makes Sula Vineyards in Nashik the perfect destination wedding venue. Weddings at Sula are nothing short of a fairytale and the idyllic setting that easily transitions from a morning to evening celebration is designed to provide the perfect backdrop for a countryside outdoor wedding.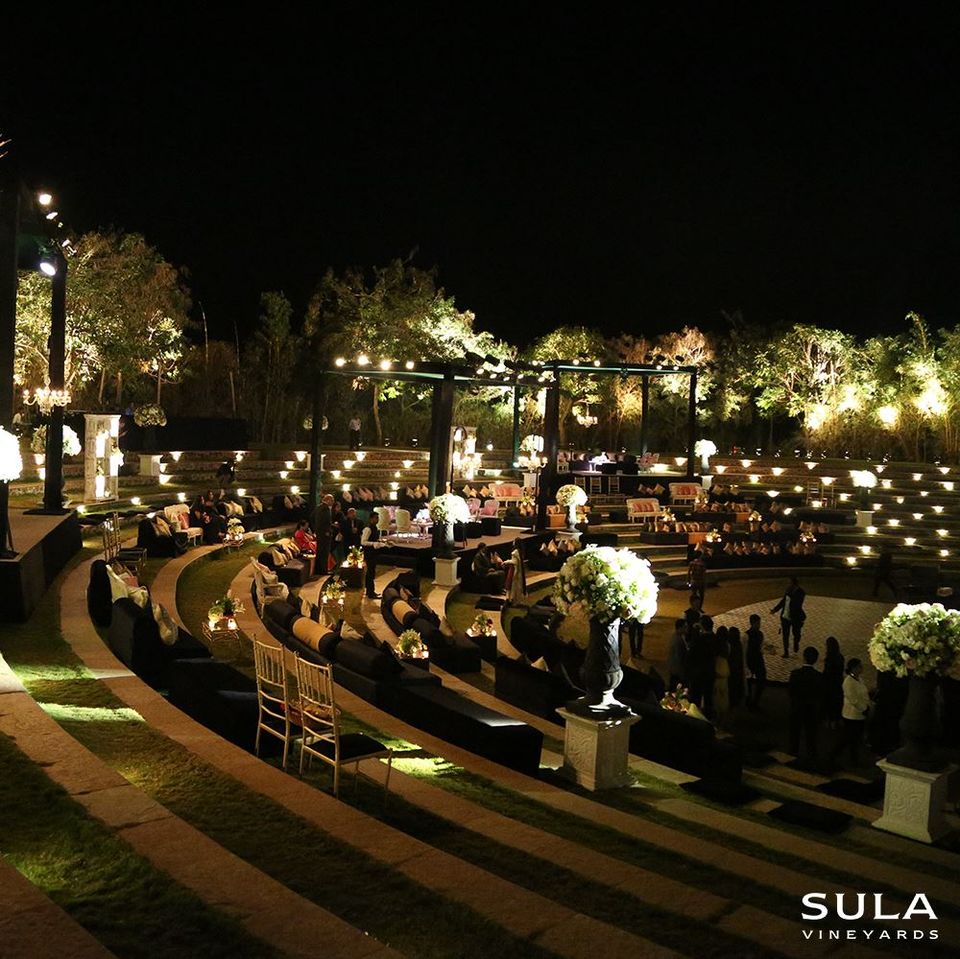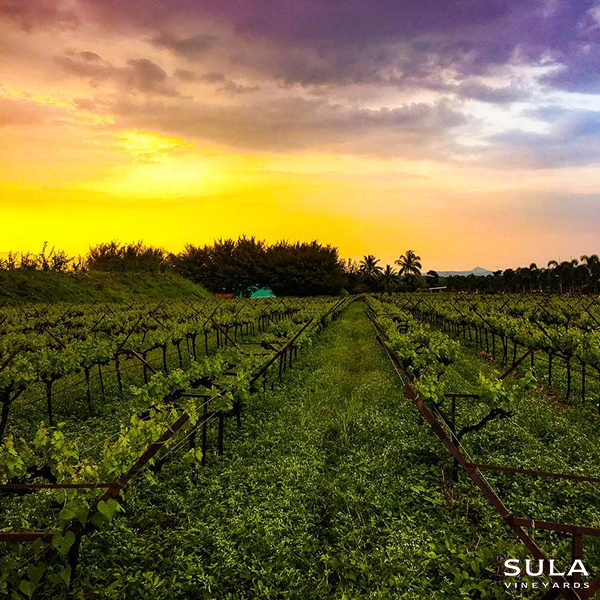 The pre wedding packages at Beyond By Sula are pure indulgence and the bride and groom can pamper themselves with a day at the Sula spa, enjoy a quick tour of the winery and try one of the famous Sula wines at the exclusive tasting room.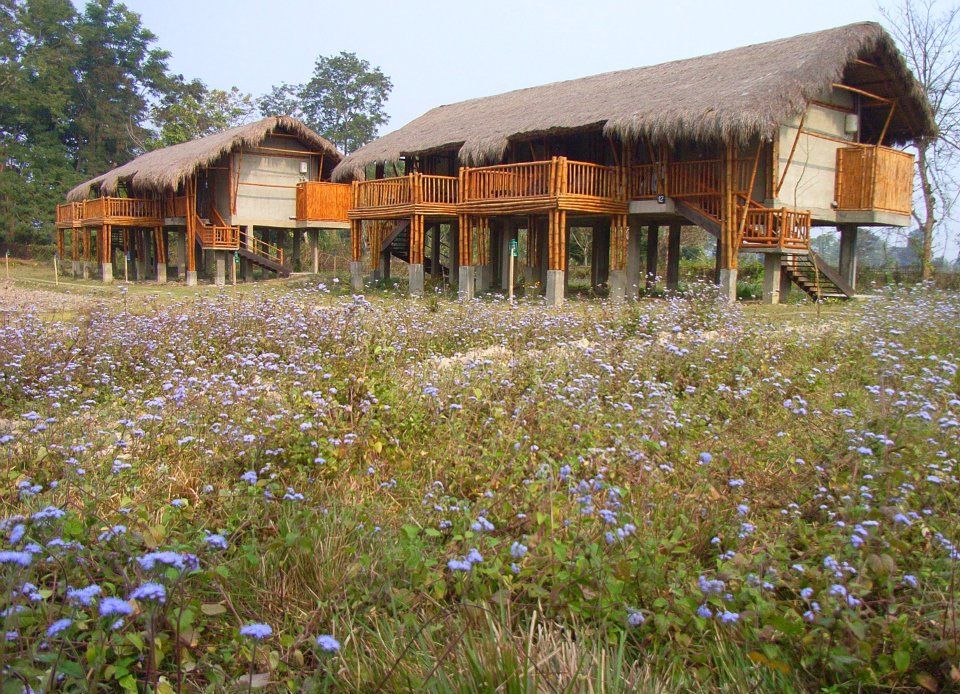 A wedding in the middle of the Kaziranga's wilderness? Yes, because in far corners of the reserve are these exclusive resorts that offer the perfect space for smaller intimate weddings. One such place is the Diphlu River Lodge which was also the base for Prince William and Duchess of Cambridge, Catherine in their recent visit to Assam.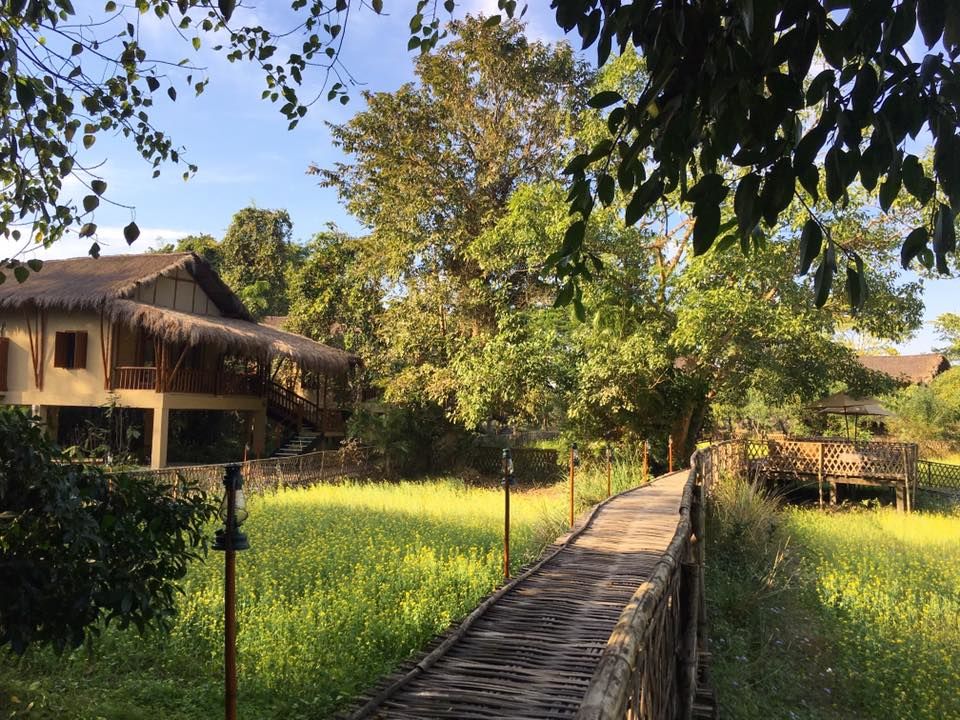 Inspired by the architecture of the Mishing Tribe, bamboo cottages, pretty footbridges, and lounge areas reflect the unique talent of local artisans. A wedding at Diphlu ensures a truly unique ceremony site surrounded by nature and views that your guests aren't going to get anywhere else!
Perfect for smaller weddings, the hilltop which is an open bamboo grove area close to the entrance, provides a lovely backdrop for a private reception and the river bank area can be the ideal spot for a wedding ceremony.
Rajasthan is famous for truly royal and upscale weddings, but there are still a lot of places that are undiscovered, which makes them all the more unique. One such place is the Lakshman Sagar, built as a hunting lodge way back in the 19th century to spot tigers and other game animals.
Deeply rooted in history but re-conceptualised to fit contemporary needs of a modern-day traveller, Lakshman Sagar, which is spread over 32 acres land along a man-made lake, creates a picture perfect setting for a truly one-of-a-kind wedding destination.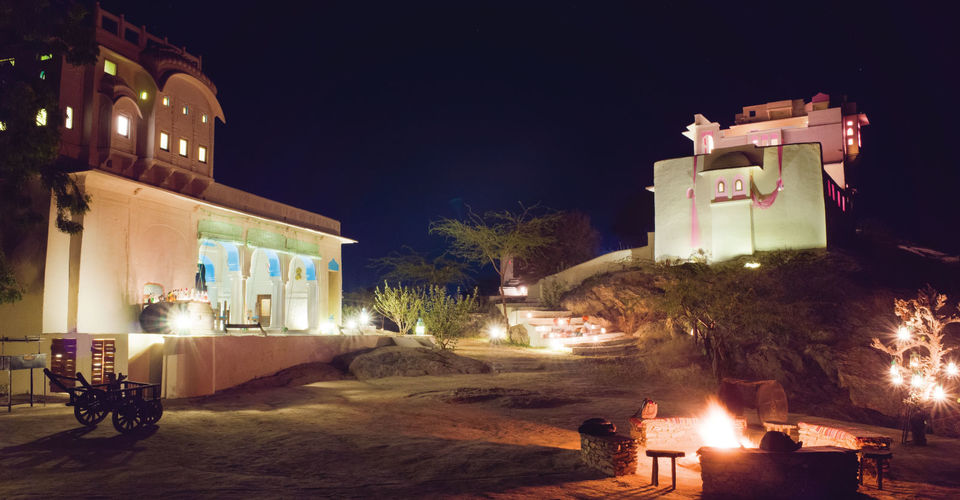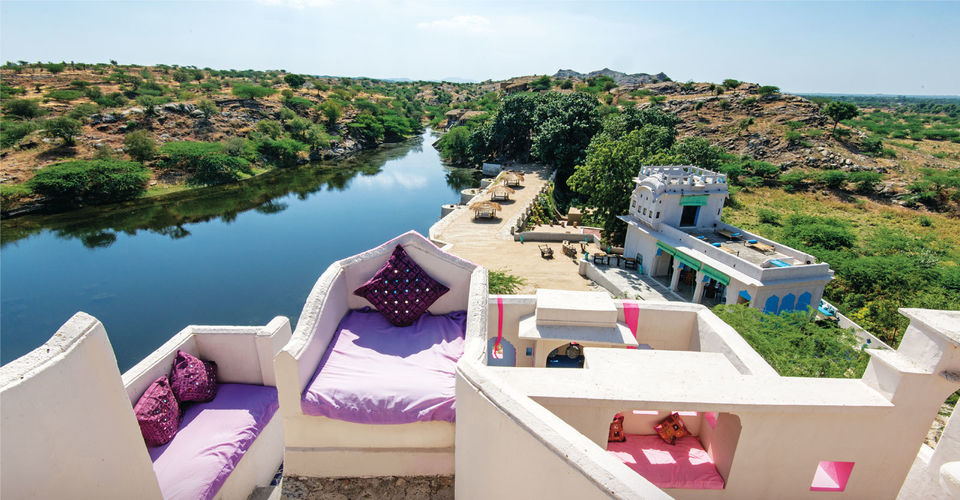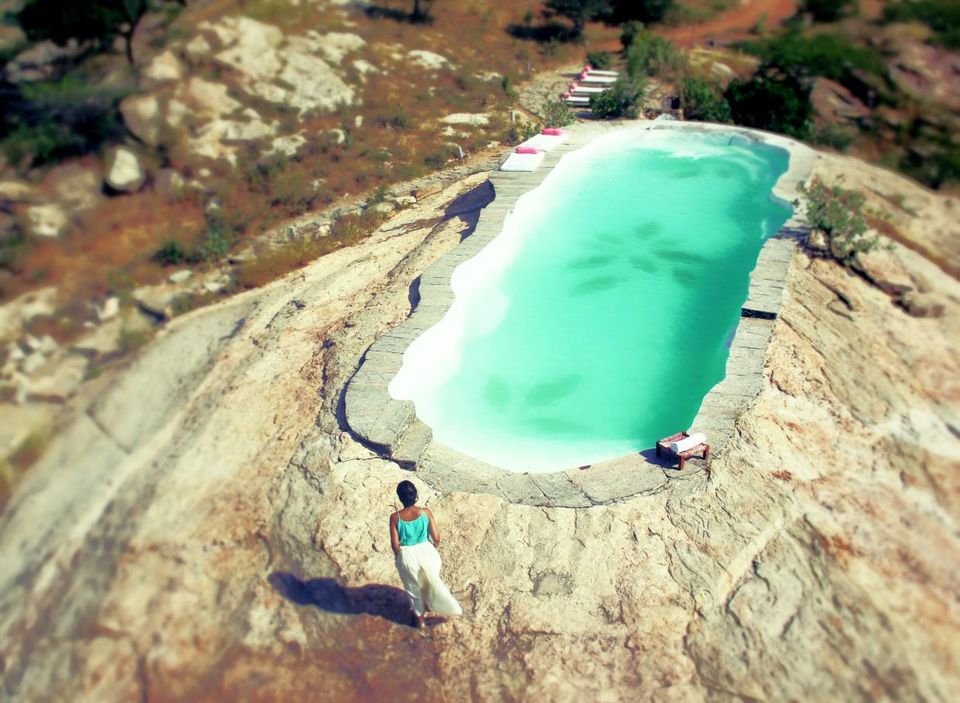 This heritage property offers a slice of both the village life and royal culture. Colourful bright pink curtains, Chinai style cottages, rural homes, a lust worthy pool, will all allow you to celebrate a unique wedding you've always wanted!
One of the most stunning locations close to Ooty Avalanche which was naturally formed due to a landslide in 1823 is the perfect location for an outdoor wedding and also a great getaway for your family and friends.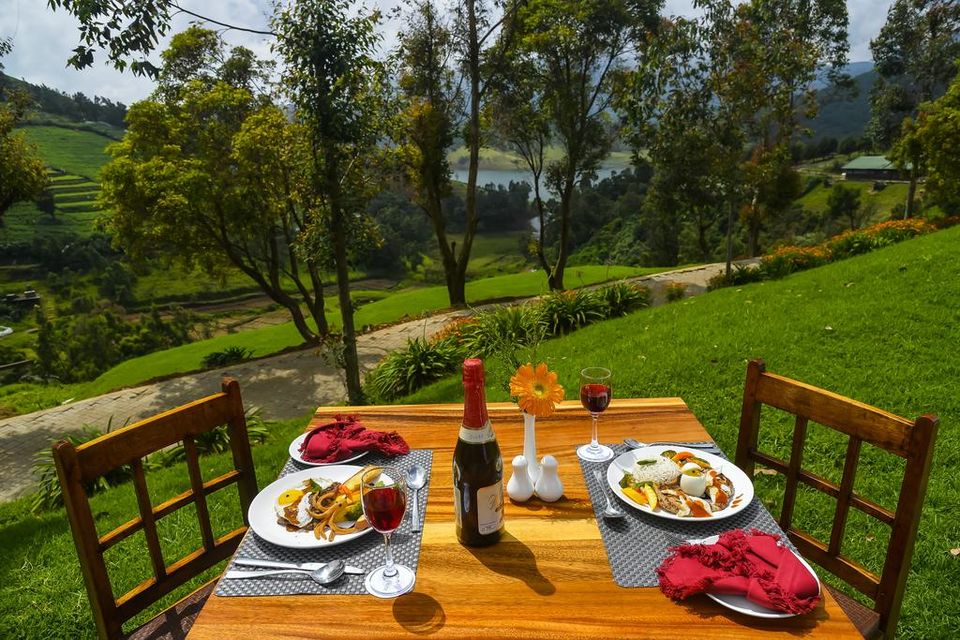 Nestled in this picture perfect hamlet is Destiny Farm Stay, a resort that offers panoramic views of the countryside farm and stable. This farmstay which is 28km from Ooty town is the perfect whimsical escape from the buzzing town. Full of charm and rustic character, this property with its enchanting landscapes is the ideal place to tie the knot.
Hidden away in coconut groves and the soothing backwaters of Kerala is the Poovar Island Resort, a waterfront resort that offers a range of stunning ceremony locations. From the glistening lakeside location to the golden beach sands and the lush green lawn, Poovar is a destination that highlights the stunning raw beauty of the backwaters.
A picture perfect postcard wedding awaits at this oasis of tranquility. The Rainforest Resort in Athirappally offers a beautiful, relaxed setting complete with a rainforest and a stunning waterfall as a backdrop for your wedding day.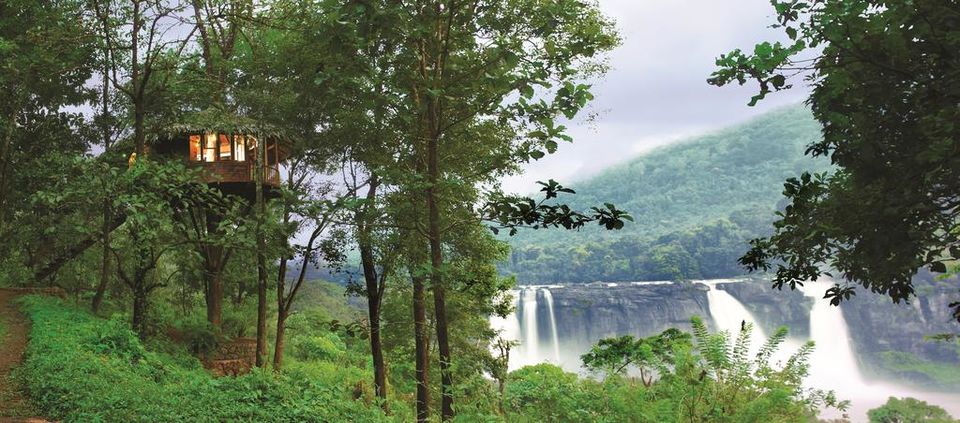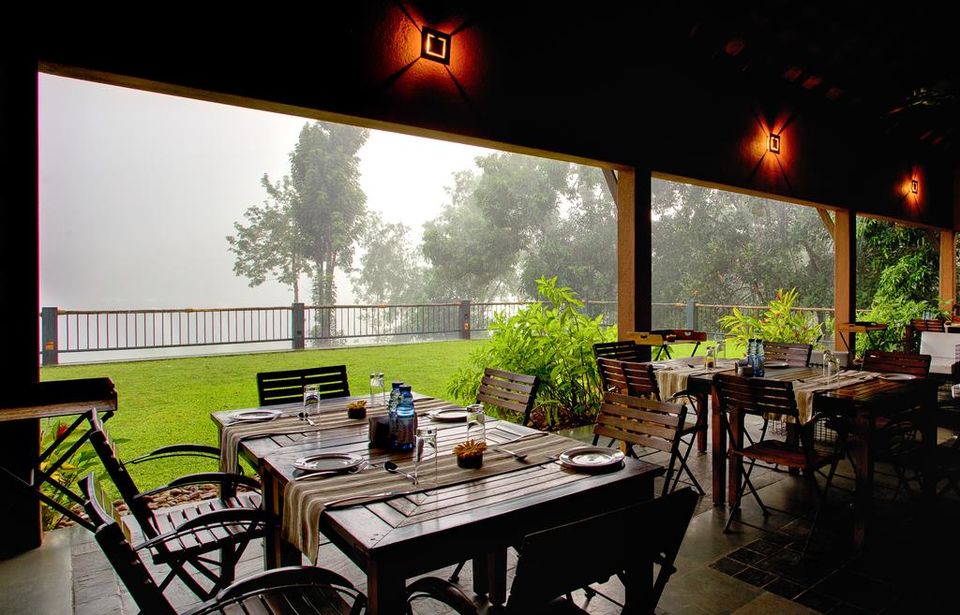 This is the fairytale location everyone always dreams about and to have a private waterfall wedding that combines nature and romance together, well that is truly a match made in heaven!
Have you found that unique blissful romantic destination of your own? Share your dream destination wedding story with us on Tripoto and inspire the next couple planning a dream wedding!