Do you exhibit an undying love for travel, spirituality and all fine things in life? If your answer is yes, yes and yes, you need to check out this breathtaking gem nestled cosily in the popular hill town of Dehradun. Known as the only 5 star wellness retreat in India, the serenity, sincerity and spirituality that is exuded by Vana Retreat, is an experience that is worth journeying to.
All About The Vana Retreat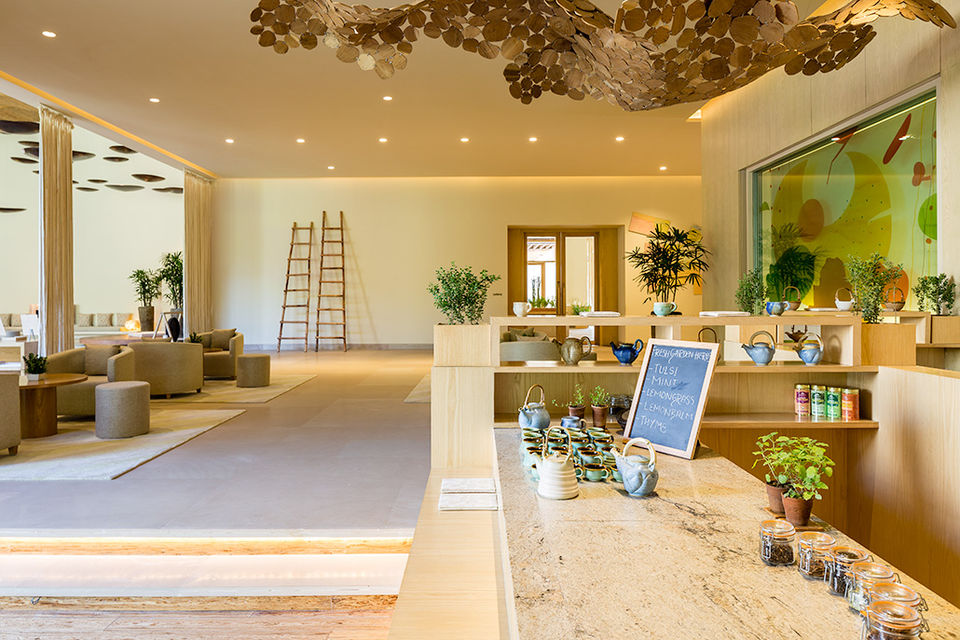 Vana Retreat Is Ideal for
This beautiful wellness refuge perceives all beings as equal and believes everyone who enters here should share the same feeling of equanimity. It is perfect for anyone who is seeking well being, harmony, nourishment and the ultimate truth.
About the Vana Retreat property
Vana means 'forest' in Sanskrit and this retreat draws inspiration for its theme from vana qualities like nourishing, nurturing and selfless qualities and its sincere reverence to nature.
Vana Retreat Residency
Set in a sprawling spaces, the decor is classy with neutral walls and warm, beige tones. Surrounded by lush greenery, orchards, and bamboo trees gently swaying in places, and adorned with winding pebbled pathways, Vana Retreat is a true reflection of generosity and evokes a deep sense of well-being. Vanavasis that apply to Vana's 'Retreat Residency' should have held sessions with small groups of participants and have experience in communicating and genuinely wish to enhance the concept of well-being.
Short Retreat
Beginners and intermediates can go for 'Short Retreats' at Vana. These are always based around a vital element of Indian Wisdom and led by a Master. This is usually undertaken with an aim to deepen spiritual practice and must be attended for their entire duration and approached with full concentration and dedication.
Food at Vana Retreat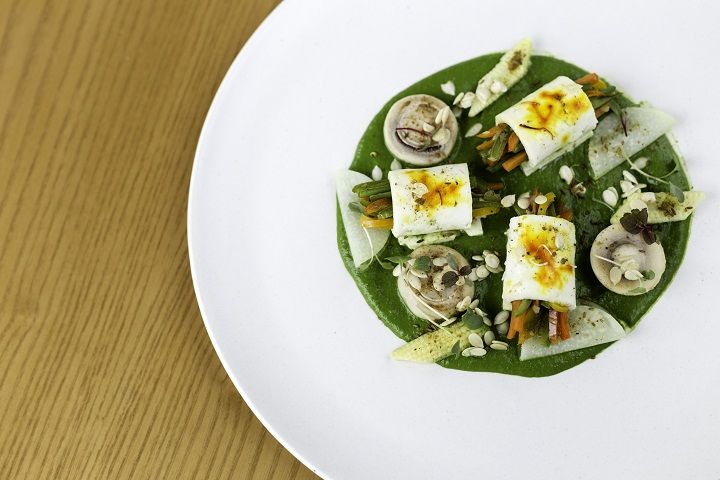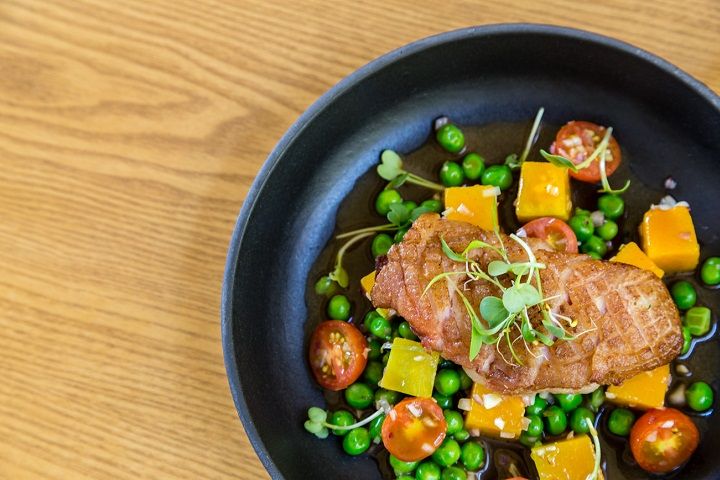 Vana Retreat's menu includes a wide variety of vegan, vegetarian and mindfully sourced meats, fish and poultry. All ingredients are either organic or naturally produced and no processed item is used. There is a special 'Cuisine Team' that makes everything from scratch, whether it is bread, butter, wasabi or even ice cream!
Food at Vana Retreat is seen as an offering to the divine, and all efforts are made to reinforce this vision of divinity and connect Vanavasis to the wonderfully talented Cuisine Team.
Cost of staying at Vana Retreat
If you are an existing Vanavasi or wish to be a Vanavasi, you have to sign up for a 'Short Retreat', much in advance. This can be a minimum of 3 days and a maximum of 5 days. This stay is inclusive of your stay at Vana, meals, attire, transfers from Dehradun airport/railway station and is inclusive of all taxes.
Cost for single occupancy: ₹20,000 per night
Cost for double occupancy: ₹12,500 per person a night
Cost for triple occupancy: ₹10,000 per person a night
Best time to go
The best time to visit Dehradun is between the months of March to June as the weather is clear and pleasant. This is what makes it the perfect time to indulge in adventure activities. The highest temperature during these months may hit 35 degrees Celsius and a minimum of 15 degrees Celsius.
What to do around the property
When you enter Vana Retreat you are looking to surrender to a world of freedom and unexpected outcomes. It takes you on a journey of self discovery while pushing you to stay in tune with seasonal and daily rhythms. You get a sense of your well being as a whole.
Your experience will include just being, resting, treatments, sessions of music, learning and interacting with Vanavasis and team members. You will find yourself engaging in contemplation, personal reflection and intuition to take you farther into your journey of self awareness.
Embrace a journey of spirituality
Vana hosts retreat residencies where a teacher is in residence and imparts their skills, experiences and knowledge. It also organises short retreats that focus on spiritual wisdom only open to existing Vanavasis and students of Vana Foundation's wisdom initiatives.
Pay homage to a deity
Participate in a puja, daily music offerings and pay homage to the gurus and deities of Vana. These are usually done for the benefit and well-being of all beings.
Pick from yoga, cuisine or fitness sessions
You can pick from yoga sessions, at least one form of meditation, raag therapy and music offerings. You can also participate in cuisine lessons, interactions with the team and even fitness sessions!
Getting there
Dehradun is approximately 283km away from Delhi and is fairly well connected from here. Vana Retreat is located on Mussoorie Road which is a 1 hour 15 minute drive from Dehradun's Jolly Grant airport and approximately a 45-minute drive from Dehradun railway station.
By air: There are multiple daily flights from Delhi to Dehradun and one direct flight from Mumbai. It is also well connected with Bangalore. and several hopping flights from Mumbai and Bengaluru.
By train: There are 2 day-trains and 2 overnight trains from New Delhi Railway Station. It takes about 6 hours to cover the distance between both cities.
By road: The drive from Delhi to Dehradun can take anywhere between 5-8 hours depending on traffic.
When was the last time you stayed at a place that left a lasting impression on you like the Vana Retreat? Tell Tripoto all about your experience!
Also, don't forget to check out Tripoto's YouTube channel for some awesome travel videos.