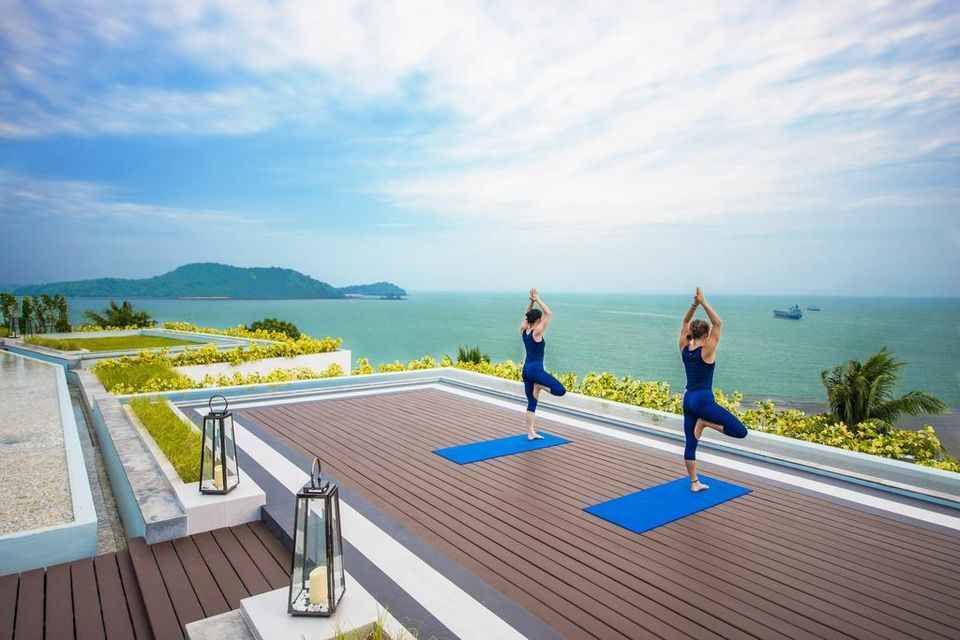 Summer can be a stressful time in the daily hustle of our city life, and sometimes the best cure to escape it is to unplug and relax at an exotic location. With endless options available around the world, the trend of wellness escapes continues to grow every year. Not just a place to have a simple spa or relax by the beach, wellness resorts are designed to address your ailments through various programs. From detox, stress reduction to anti-ageing, these resorts offer you everything you will ever need. From across the globe, these are some of the best five wellness resorts for you to rejuvenate.
Nestled in one of the most picturesque locations in the world, a stay here provides you with stunning views of the Southern Alps and the unspoiled New Zealand landscape. Aro Hā in Maori translates to- in the presence of divine breath" and a visit to the resort will showcase how aptly this resort is named. Focused on achieving optimal living practices and offering Zen-inspired luxury, the programs here focus on result-oriented fitness including nutrition dense vegetarian cuisine and a daily mindfulness program.
What's special about it?
Focusing on wellness from head to toe, this customised program creates both internal and external connectivity. Only 32 guests can visit this retreat at a time and this creates an exclusivity around your stay here.
With views of the Lake Garda and an eco-friendly environment, this wellness retreat in Italy is a popular choice with fitness enthusiasts around the globe. With over eleven acres of beautiful parkland surrounding you to relax and de-stress, the programs here focus on sustainability. Whether you want to lose weight, get fit or simply work on your posture and well-being, the resort has programs to suit all.
What's special about it?
This stylish resort combines ancient Chinese medicine with the latest Western techniques to provide total well-being; mentally and physically.
Thailand is known for its wellness and spa options across the world. However, in the plethora of options available in the country, this award-winning retreat stands out for its comprehensive trio of yoga programmes. Located at Cape Panwa on the southeastern tip of Phuket, this resort offers personalised therapies and activities. With a nutritious healthy cuisine and luxurious spas, it will result in your mind and body feeling completely energised.
What's special about it?
They offer the world's only Thai Hammam experience, combining the benefits of Thai wisdom and Turkish bathing practices.
Nestled in the foothills of the Himalayas, Ananda is one of the most luxurious and well known Ayurvedic retreats in the country. Overlooking the holy town of Rishikesh and surrounded by lush greenery, it is the perfect retreat to achieve your wellness goals. With an award-winning 24000 sq. ft spa and personalised organic healthy cuisine, it combines practices to rejuvenate physically, emotionally and spiritually.
What's special about it?
Their boot camp experience is well-known for offering outdoor treks, hydrotherapy jets and massages. Also, even after your stay completion, you can stay connected with their app which guides you to re-balance your chakras.
This minimalist clinic offers various therapies and a range of activities including informal lectures and cooking classes amid their calm and beautiful surroundings. This macrobiotic spa is known for its weight loss programs through their nutritious yet delicious recipes customised to your health requirements. After an initial medical consultation, a comprehensive plan of hydro-energetic detox cures, fitness sessions and meditation is designed especially for you.
What's special about it?
What's better than getting a complete detox? Spotting a celebrity doing the same along with you of course! Famed to have visited by the likes of Naomi Campbell and Kylie Minogue, this retreat is famous for its celebrity sightings.
Which is your favourite summer getaway? Share your travel experiences with the travel community on Tripoto!
Check out videos and more on Tripoto's YouTube page!
Frequent Searches Leading To This Page:-
New Zealand Adventure Tours, New Zealand Adventure Packages, New Zealand Couple Package, Holiday Packages Nz, New Zealand Family Holiday Packages, New Zealand Vacation Packages All Inclusive, New Zealand Local Tour