Kolkata is a city that celebrates life like none other. It is India's intellectual, artistic and cultural capital, and easily a place that nobody can get enough of in one visit. But there are some of us who want the best of both worlds – the vibrant chaos of a city like Kolkata, with the peace and tranquility offered by a quiet resort in the hills! And that's exactly what awaits you at the Vedic Village Spa Resort.
The Vedic Village Spa Resort - A Modern Oasis
If you are one of them, then you deserve a stay a place nestled in the lap of nature, while still being close to the city. The Vedic Village Spa resort is built along the same architectural blueprint as many Bengal villages and is the perfect coming together of ethnic and modern sensibilities.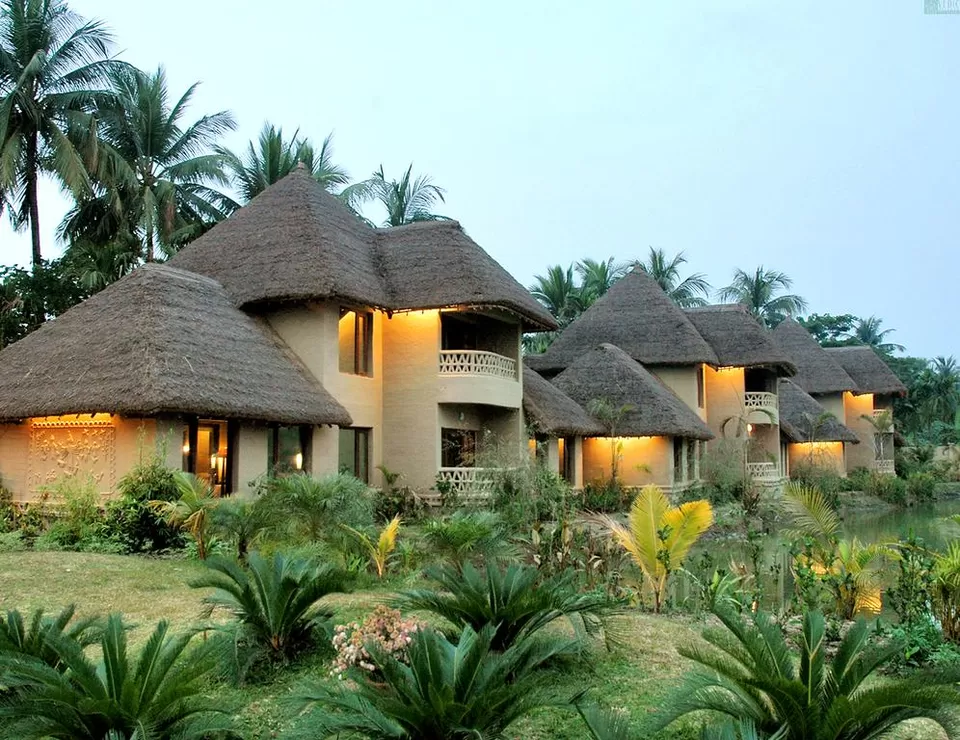 Ideal For
Vedic Village resort is a great place for a quiet getaway, with family or friends. It is also ideal for corporate outings or even a destination wedding.
About Vedic Village Spa and Resort
Vedic Village Spa resort is one of the world's finest resorts offering unmatched luxury and holistic wellness. It is a hidden gem, just 20 minutes away from the international airport in Kolkata and around an hour away from the city centre. The outdoors will remind you of a traditional village, while the insides offer unbeatable luxury. This boutique getaway, sprawling over 150 acres of farmland greenery, has lakes, coconut groves, varied flora and fauna, and a stay here will make you feel rejuvenated and refreshed, ready to take on the world!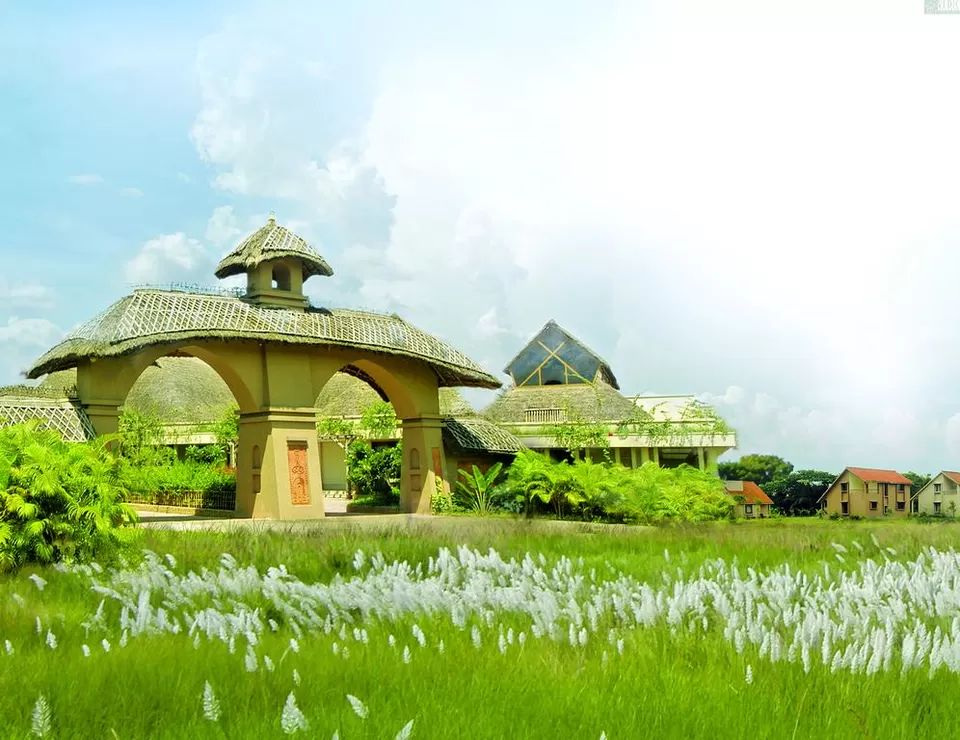 Vedic Village works on a simple concept – attain nirvana in the lap of luxury. They have a spa, an outdoor swimming pool, a bowling alley, and much more.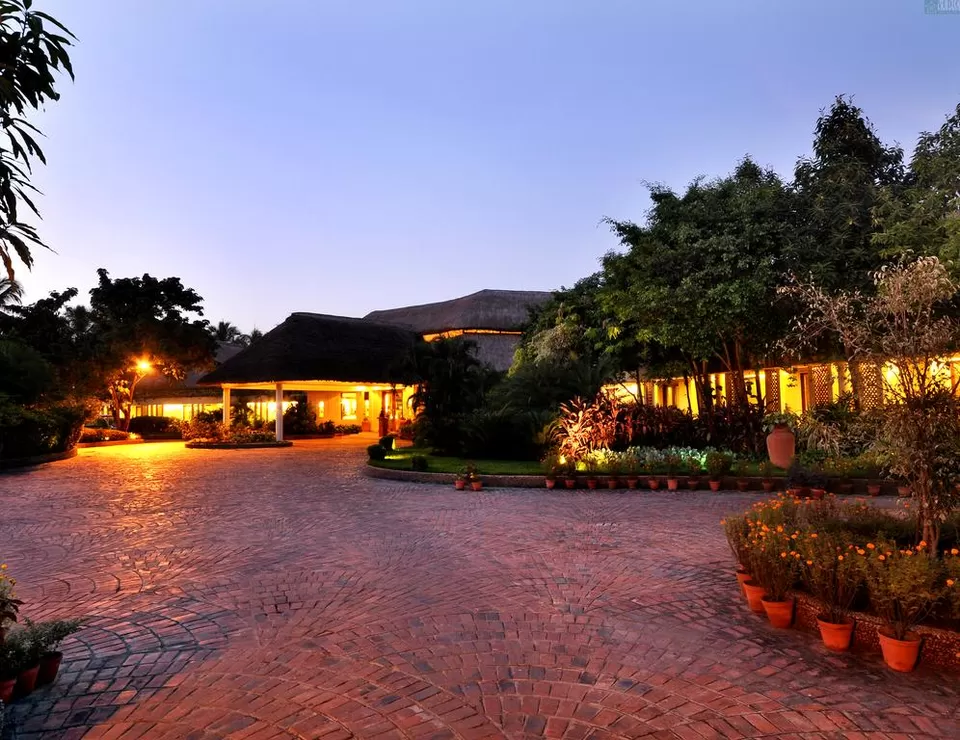 Accommodation at Vedic Village Resort, Kolkata
The Vedic Village gives you the option of choosing your own space, depending on what you want to experience while here. Though it's built like a village retreat, the comforts and amenities each room provides is not less than a grand luxury resort. Some guests even believe it to be the best resort in Kolkata!
1. Studio: This will cost you around Rs. 5,546 per night for double occupancy.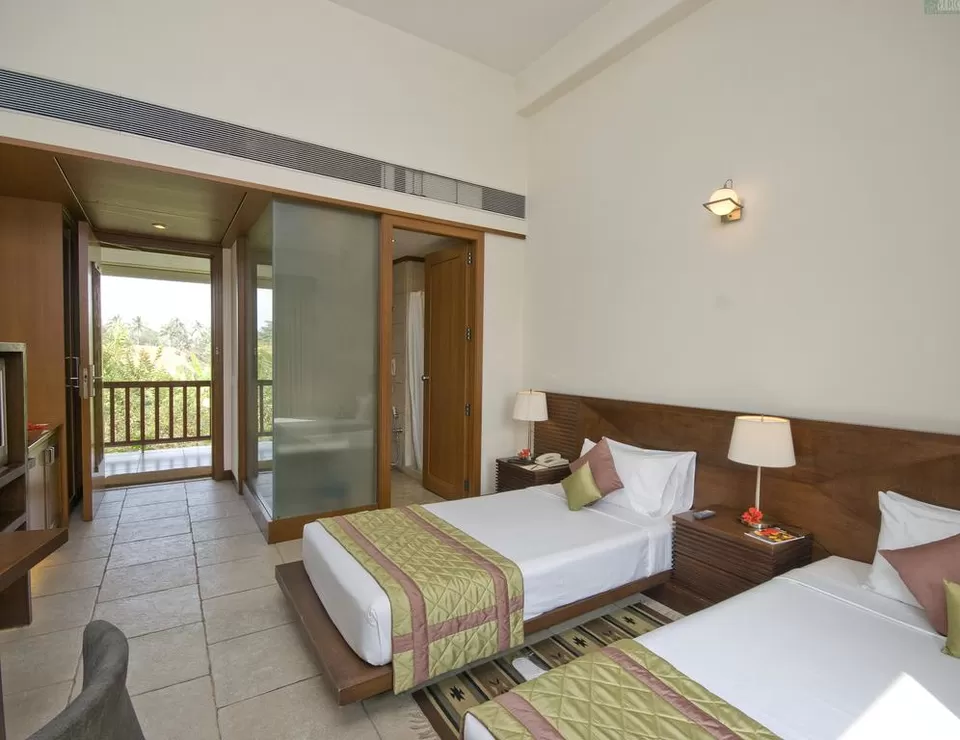 2. Earth Villa: This will cost you around Rs. 9,225 per night for double occupancy.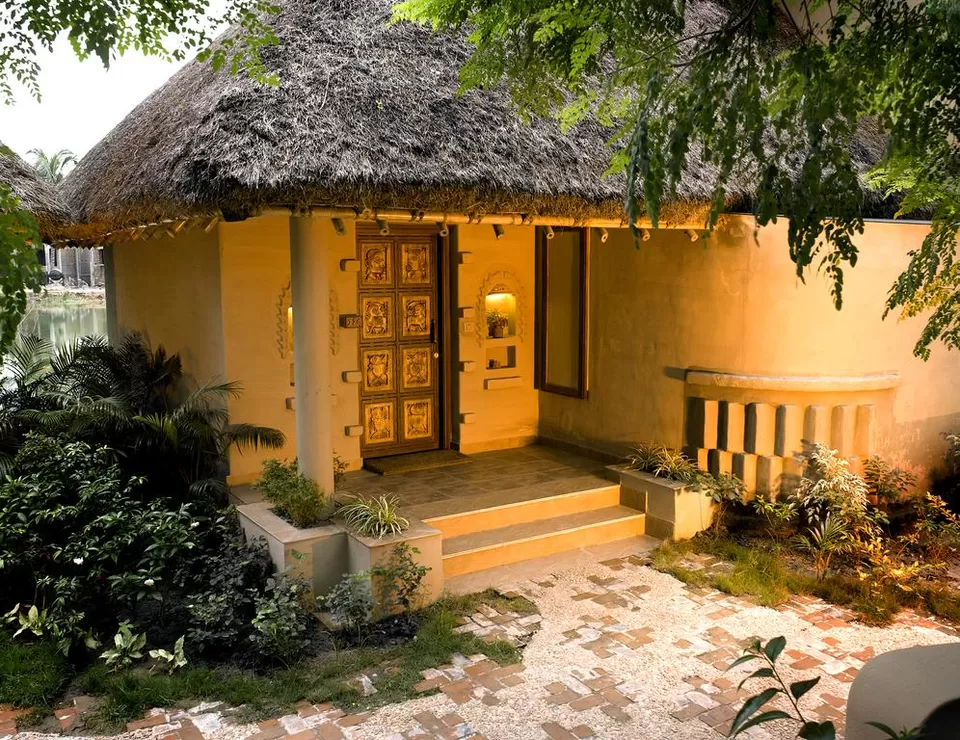 3. Deluxe Villa: This will cost you around Rs. 10,950 per night for double occupancy.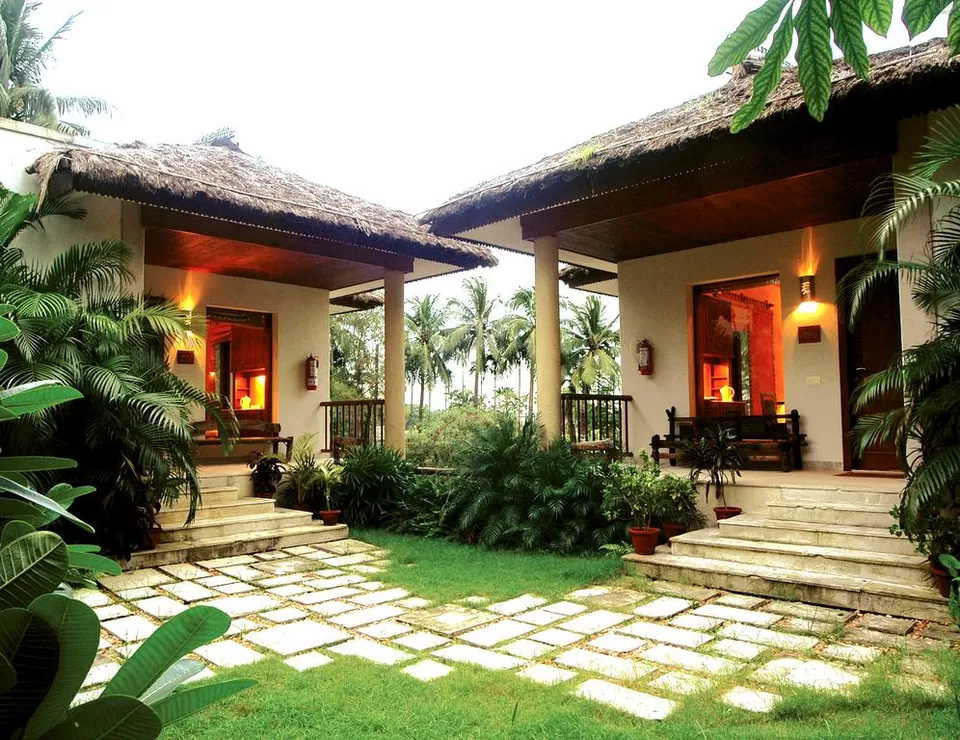 4. Standard Suite: This will cost you around Rs. 7,400 per night for double occupancy.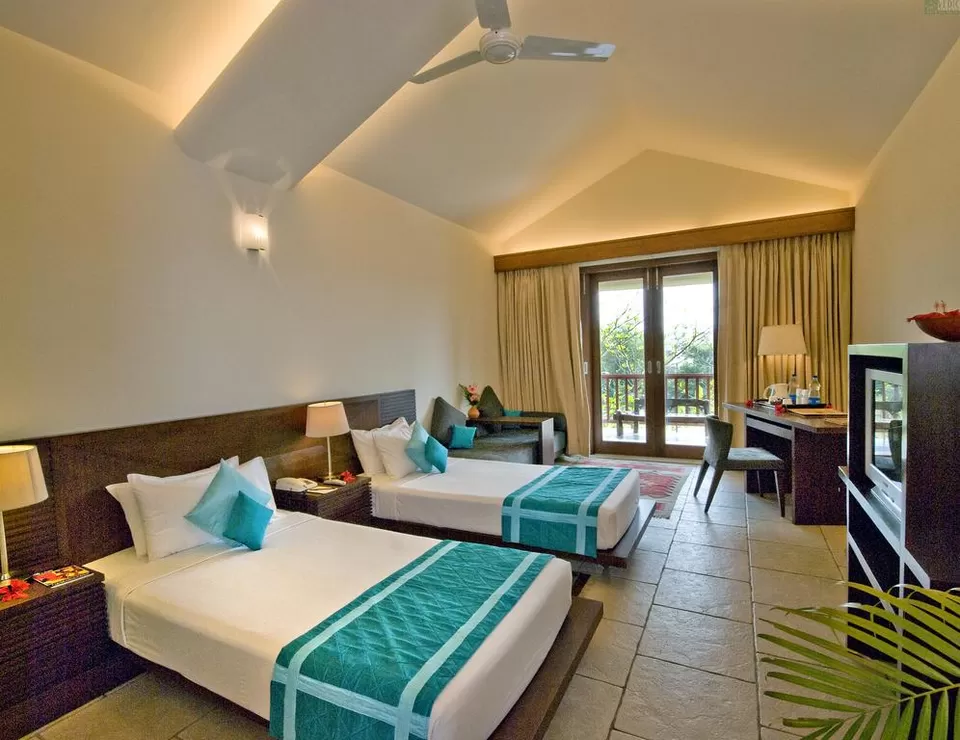 5. Two-bedroom Bungalow: This will cost you around Rs. 10,125 per night for four people.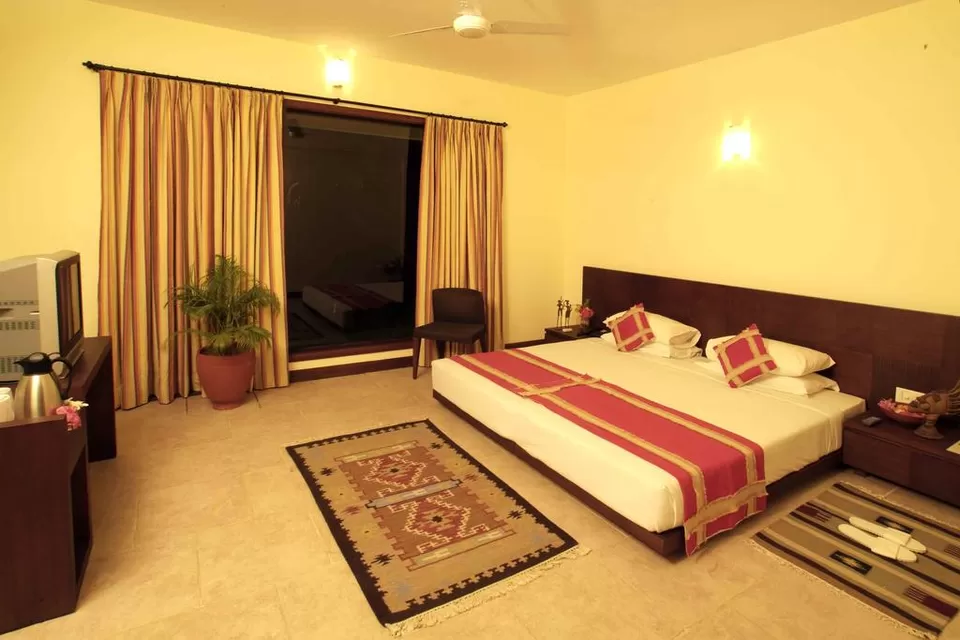 6. Family Bungalow: This will cost you around Rs. 18,562 per night for six people.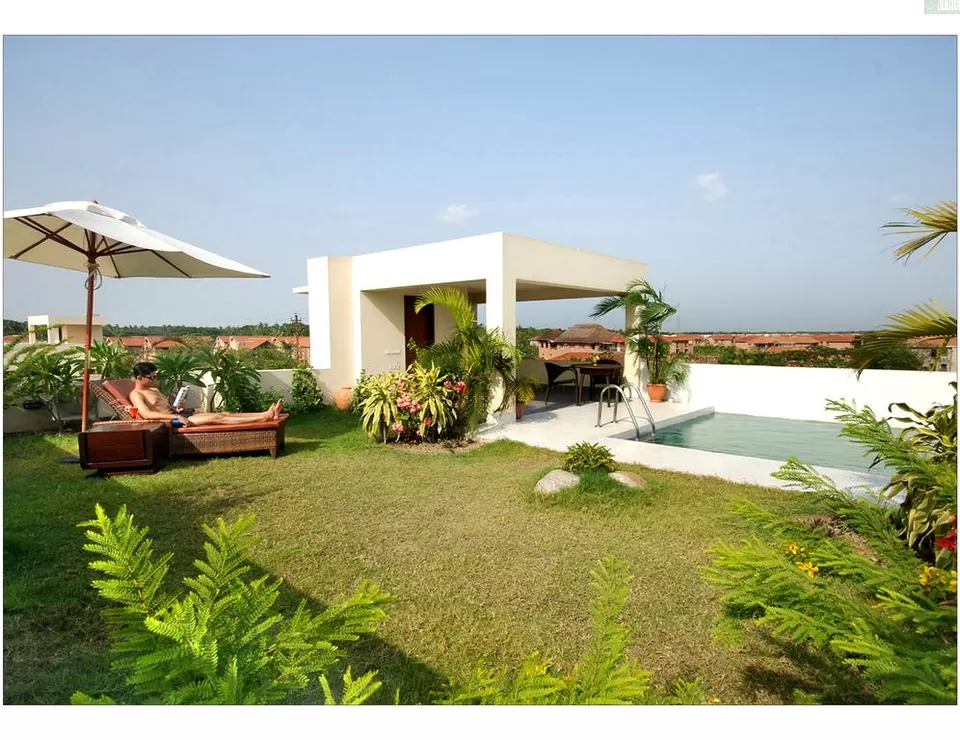 Food
Vedic Village has five dining restaurants to chose from –
1. Bhoomi
Bhoomi is a restaurant that specialises in regional Bengali cuisine. The simple, but delicious meals served here and the earthy ambience around leave you feeling full and satisfied.
Timings – Lunch: 12:30pm to 3:30 pm, Dinner: 7pm to 10:30pm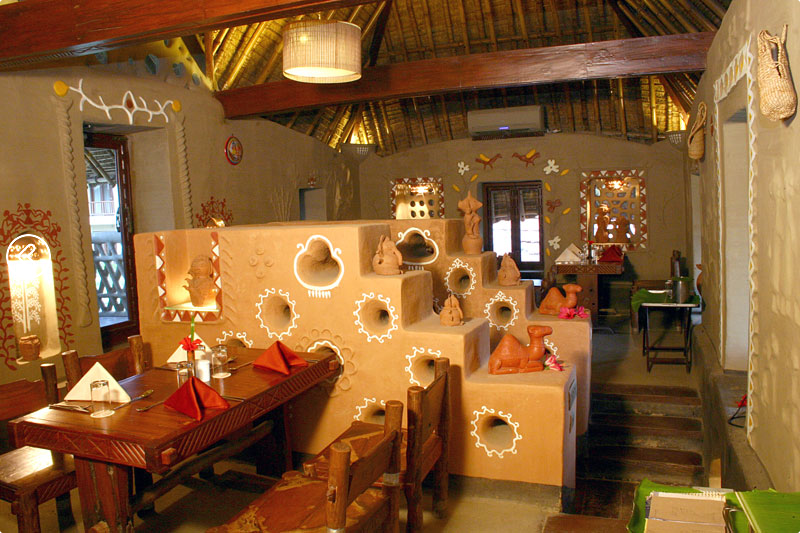 2. Yagna
Yagna is the round-the-clock restaurant that serves eclectic world cuisine. A modern space, the restaurant prides itself in presenting dishes from around the world.
Timings – 24 hours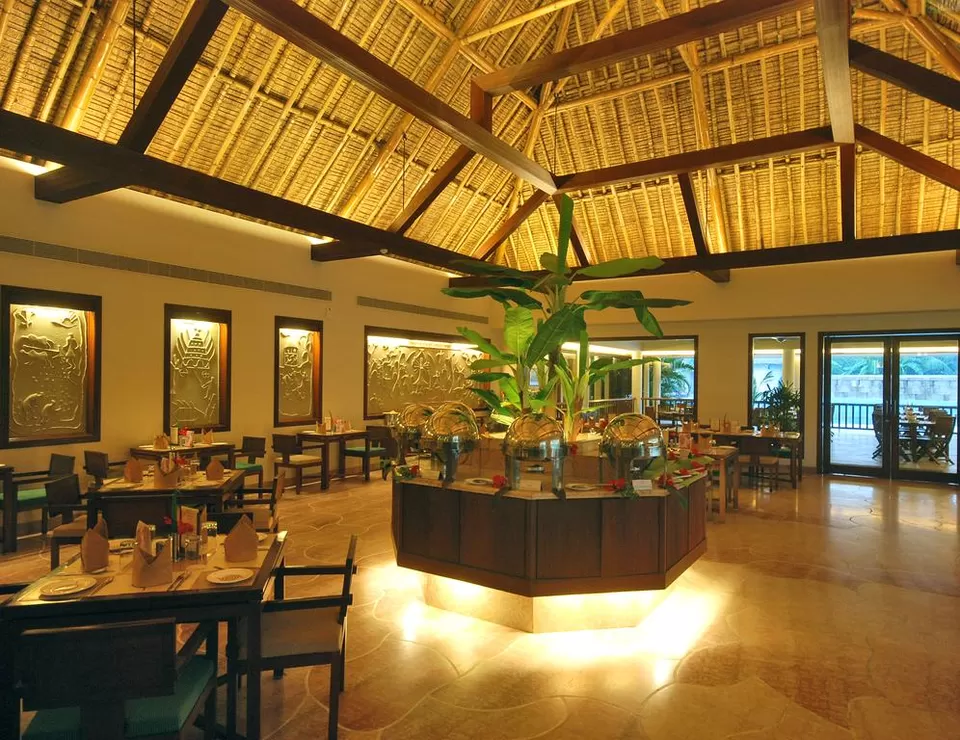 3. Agni
Agni is a lounge bar with a contemporary take on the Bengali baithak-khana. It is known for serving diverse cocktails and for a large collection of wines – both Indian and international.
Timings - 11am to 11pm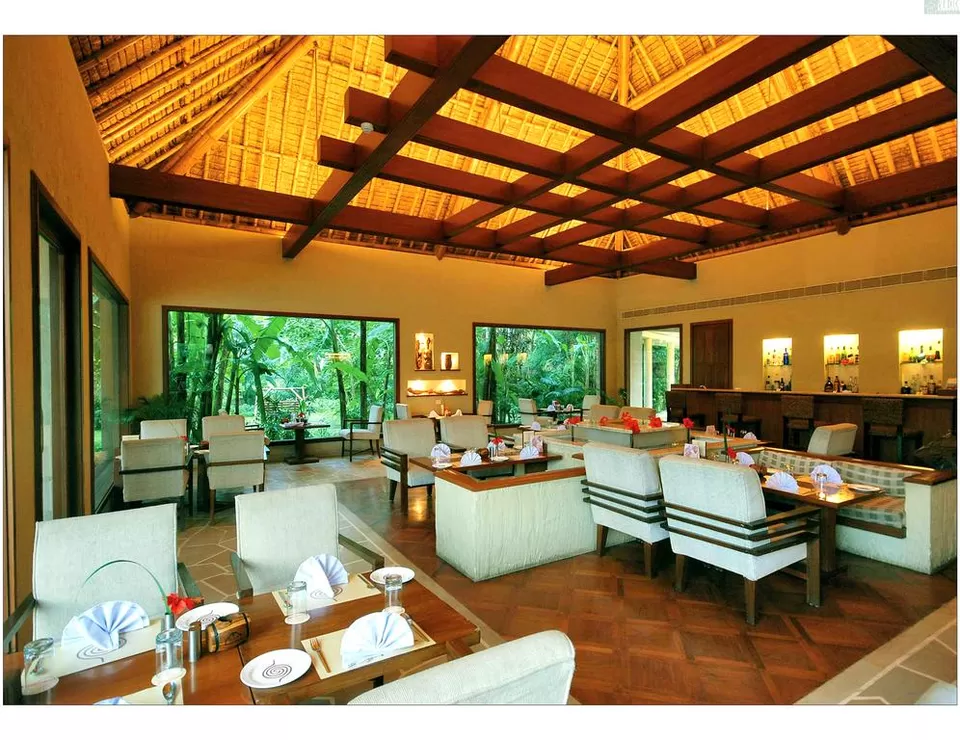 4. Chai – The Tea Lounge
The tea lounge is a beautifully-decorated place that features floating pools of flowers, a tranquil water body, thatched ceiling-high and terracotta displays. Sit here to enjoy a steaming cup of chai with freshly-baked breads and delicious desserts.
Timings – 10am to 8pm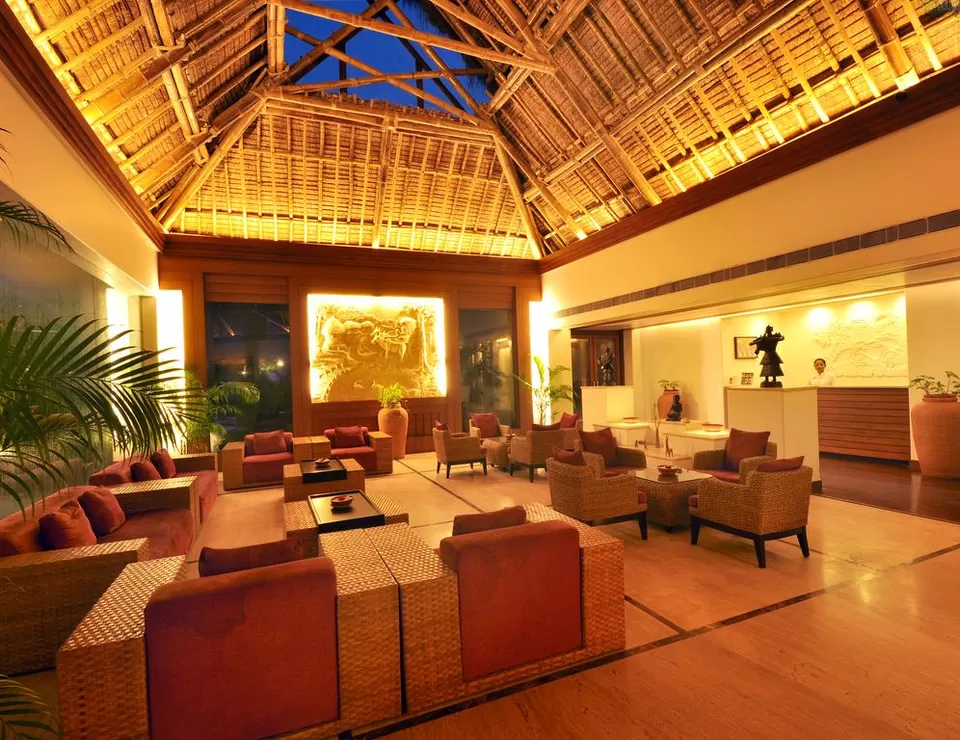 5. V Den
V Den is the ultra-luxurious sports and bar lounge housing pool tables, foosball, air hockey and a state-of-the-art bowling alley. With foot-tapping music from the resident DJ, your heart will beat along with the music!
Timings – 11am to 11pm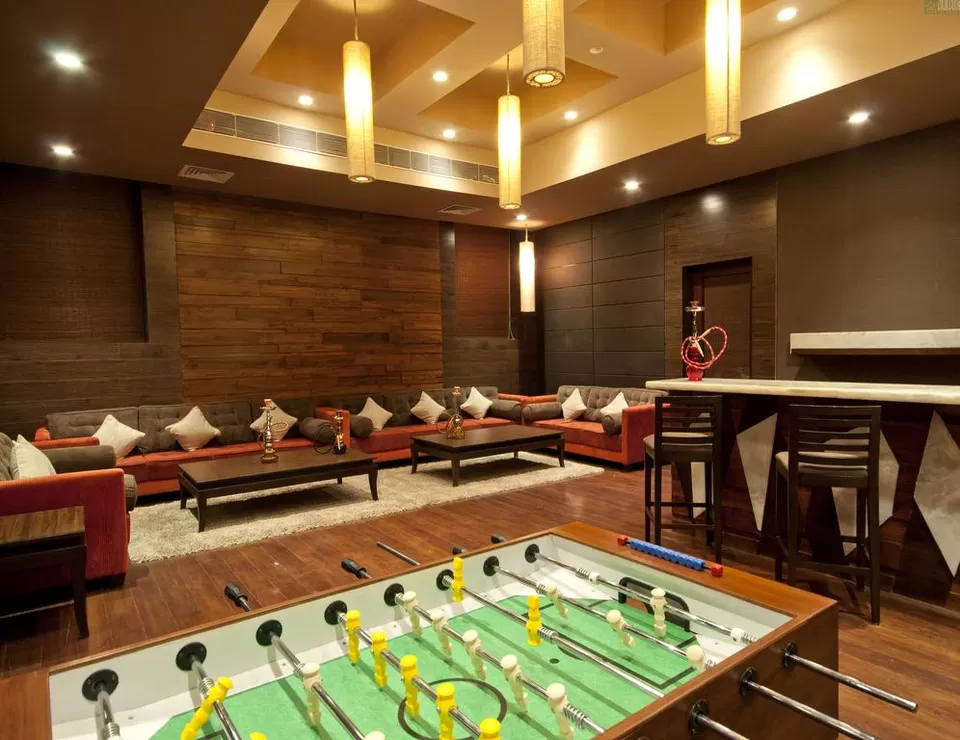 Best time to go
The best time to experience Kolkata is in the winter, from October to March. But even if you are here at any other time, the hoard of activities at Vedic Village Spa resort will keep you busy enough that you don't have to venture out of the property at all. If you find yourself here between July and September, enjoy the falling rain as you sit in your cozy room with a cup of tea or a glass of wine.
What to do in and around the Vedic Village
The Vedic Village Spa & Resort offers a whole array of activities for those who love to be outdoors and enjoy thrill and adventure. Activities such as zorbing, ATV rides, Segways, soccer, cricket, swimming and nature walks will keep you occupied all day long! For those who enjoy spending time indoors, they have a full bowling alley, foosball and air hockey.
Ayurvedic spa
But for those who want to relax and rejuvenate, they have a spa and wellness centre that just exudes a vibe of comfort and warmth.
Called the Sanjeeva Ayurveda Spa they come equipped with immense wealth of indigenous, traditional, natural asset-based wellness and healing traditions. They endeavour to provide traditional treatments as well as discover new ways to help old problems.
Designed to suit the city-dweller looking for a well-deserved break, Sanjeeva Spa seamlessly weaves the benefits of traditional healing sessions with a fulfilling family holiday.
Timings for spa –
Weekdays – 6:30am to 7:30pm
Weekends – 6:30am to 8pm

Getting there
Vedic Village Spa & Resort is located just 20 minutes from the Kolkata International Airport.
By Air: Fly to Kolkata and take a taxi from there. You can also ask the Vedic Village resort to send a pick up for you.
By Rail: It takes around an hour from the Howrah Railway Station to the Vedic Village.
By Road: If you wish to drive down to the Vedic Village resort, the Rajarhat Road is the route to take.
Address: Shikharpur, P.O - Bagu - Rajarhat - Kolkata - 700135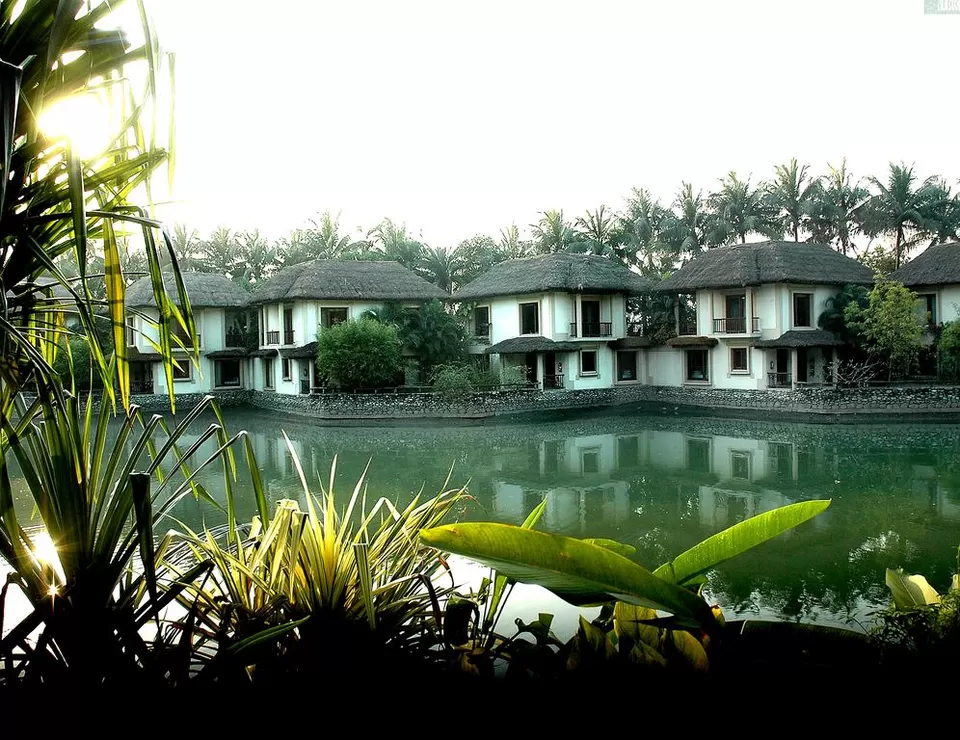 Book a stay at the Vedic Village Spa Resort now for a stimulating and exciting experience!
Have you ever been to a place that made you fall in love with the entire city? Write about it here and share your travel story with a community of 25 million travellers.
Frequent searches leading to this page:-
vedic village kolkata price for a day, pics of vedic village kolkata, vedic village resort near kolkata, vedic village spa resort in kolkata, the vedic village spa resort kolkata