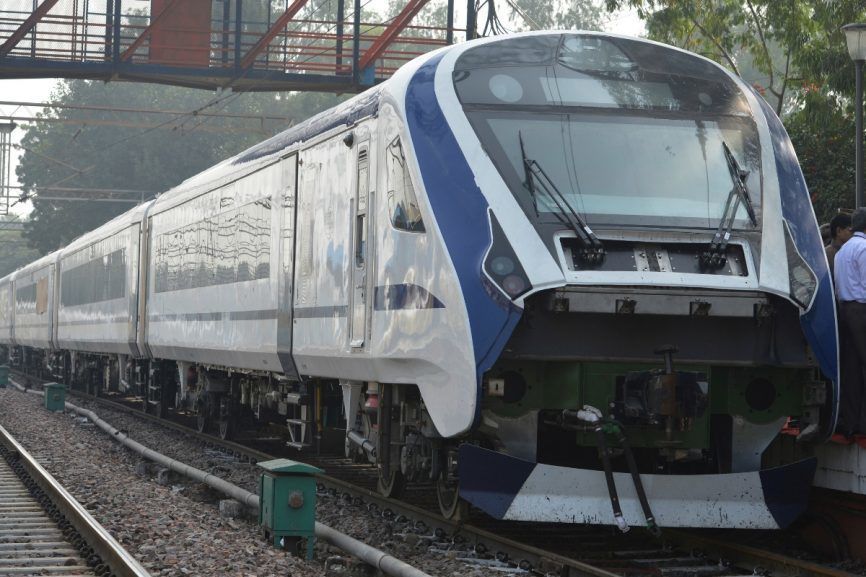 The country's first fully Made-In-India train, Train 18 is all set to be launched on the 15th of February 2019 with an inauguration ceremony flagged off by the Prime Minister, Narendra Modi. Piyush Goyal, Railway Minister made this announcement a few days before on his Twitter page for the arrival of what will be India's fastest train yet.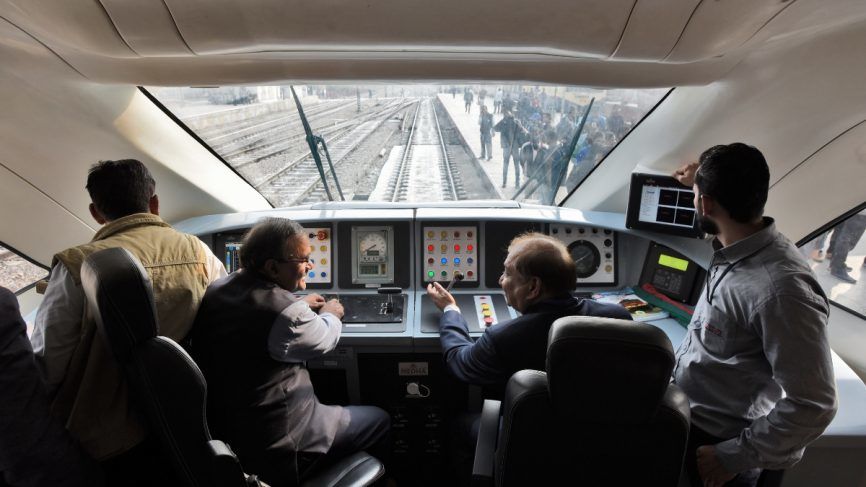 Covering the New Delhi-Varanasi Route, it has been built at Chennai's Integral Coach factory in a record time of 18 months with a cost of ₹97 crores making it cheaper than some of the imports that we have had in the past. Initially named after this fact as Train 18,post a public poll, the authorities have decided to name it Vande Bharat Express to signify the connection of Made In India.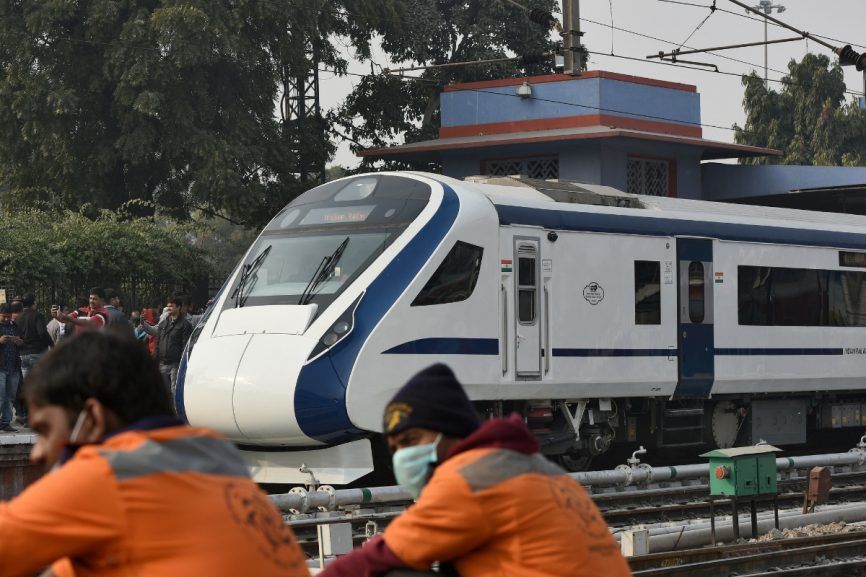 With a capability of running at a top speed of 180 km/h in it's test run, it will hit a maximum speed of 160 km/h in it's commercial runs though, to adhere to the safety standards of India's railway system. Beating it's predecessor, Shatabdi Express (the third fastest train in the country), it will cut down travel time by 15% for the same route. While Shatabdi currently takes 11 hours to complete the 755 km. distance between New Delhi- Varanasi, this train will take only 8 hours
It will start it's journey from New Delhi railway station at 6 am and reach Varanasi at 2 pm, with only two stops; Kanpur at 10:20 am and Prayagraj at 12:25 pm. During it's return journey, it will start from Varanasi at 3 pm and reach New Delhi at 11 pm with the same stops of Prayagraj at 4:35 pm and Kanpur at 6:30 pm. It will run on all days except Monday and Thursday.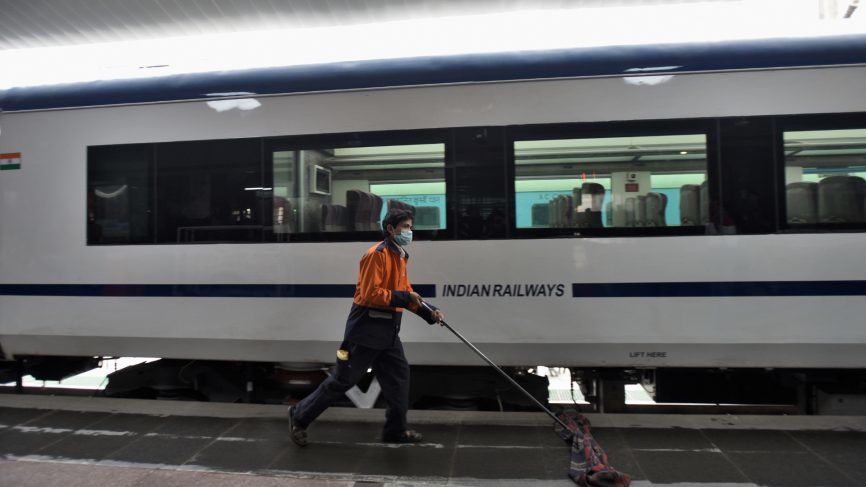 The reduction in travel time will cost you a hike of 40-50% hike over the Shatabdi fares though. Originally priced at ₹1850(Chair Car) and ₹3520(Executive Class), the fares have been slightly reduced post public feedback. The revised fares are as follows:
• New Delhi to Varanasi: ₹1,760 (Chair Car); ₹3,310 (Executive Class)
• Delhi-Kanpur: ₹1,090 (Chair Car); ₹2,105 (Executive Class)
• Delhi-Prayagraj: ₹1,395 (Chair Car); ₹2,750 (Executive Class)
• Varanasi-New Delhi: ₹1,700 (Chair Car); ₹3,260 (Executive Class)
• Kanpur-Prayagraj: ₹595 (Chair Car); ₹1,170 (Executive Class)
• Kanpur-Varanasi: ₹1,020 (Chair Car); ₹1,815 (Executive Class)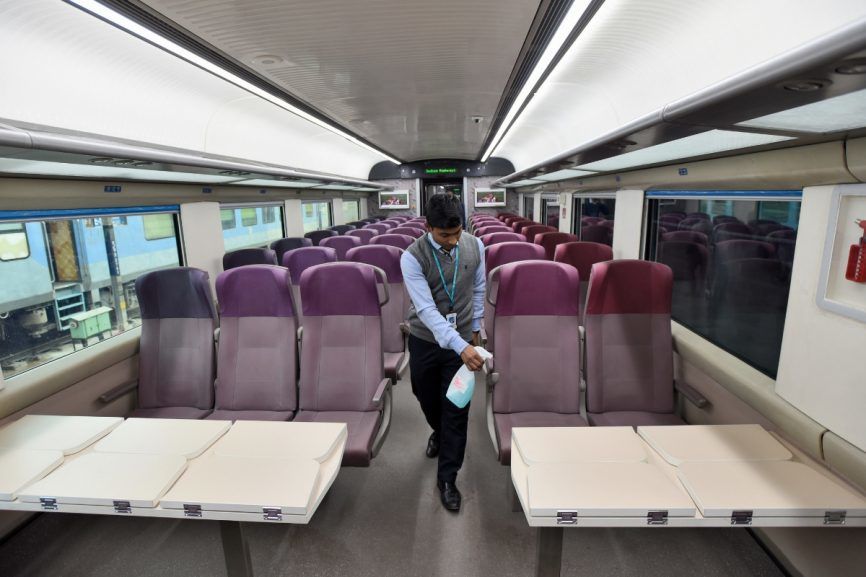 The added fares are justified though with the additional amenities that are at par with the latest in railway travel across the world. Train 18 will have WiFi, GPS based tracking, LED Screens, modular toilets with bio vacuum flashes, automatic doors, disabled friendly toilets and a mini pantry with multiple food choices. It is also India's first locomotive- less train and is fully air conditioned.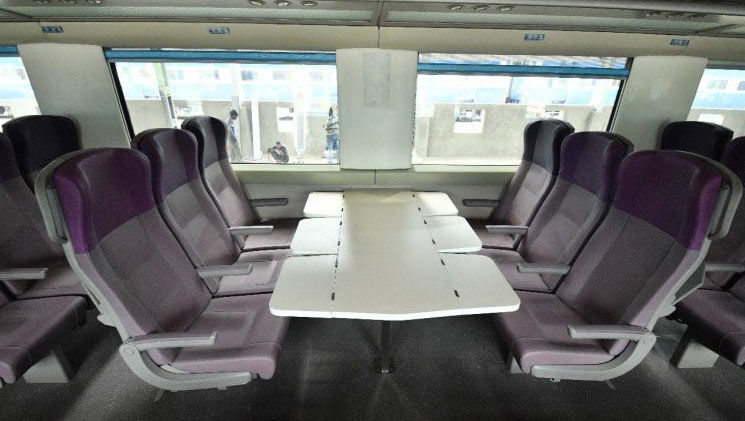 Unlike other commercial trains such as Shatabdi and Duronto however, you cannot opt out of their fixed meals plans except if you are on the first or last leg of your journey. The meals will be priced starting at ₹122(Chair Class) for the short distance between New Delhi-Kanpur-Prayagraj and can cost you as much as ₹344 for a New Delhi- Varanasi journey(Chair Class).
Encouraged by the response to this initiative, the Railway ministry has also started working on another high-speed train called Train 20 which will replace Rajdhani in 2020.
Do you have any interesting stories to share too? Write about them on Tripoto.
Check out videos and more on Tripoto's YouTube page!