All of us have seen glossy magazine pictures of exotic travel destinations such as Hawaii, Maldives, Scotland, etc. and often wished we had the time & money to plan a trip there someday. I say, why travel far and burn a hole in your pocket when we have these locations in our very own India. I present you six interesting 'desi-international' locales that will guarantee you an amazing trip and some stunning pics that will cause your neighbours envy.
For starters, all you "Game of Thrones" fans fascinated with the "North of the Wall" – did you know that our very own Zanskar valley, Ladakh is a fitting counterpart. If you've ever visited during Winter and have seen the frozen lakes you would agree that our stunning Zanskar is a lot similar.... and like the North of the Wall, it is the most isolated of all the trans - Himalayan valleys!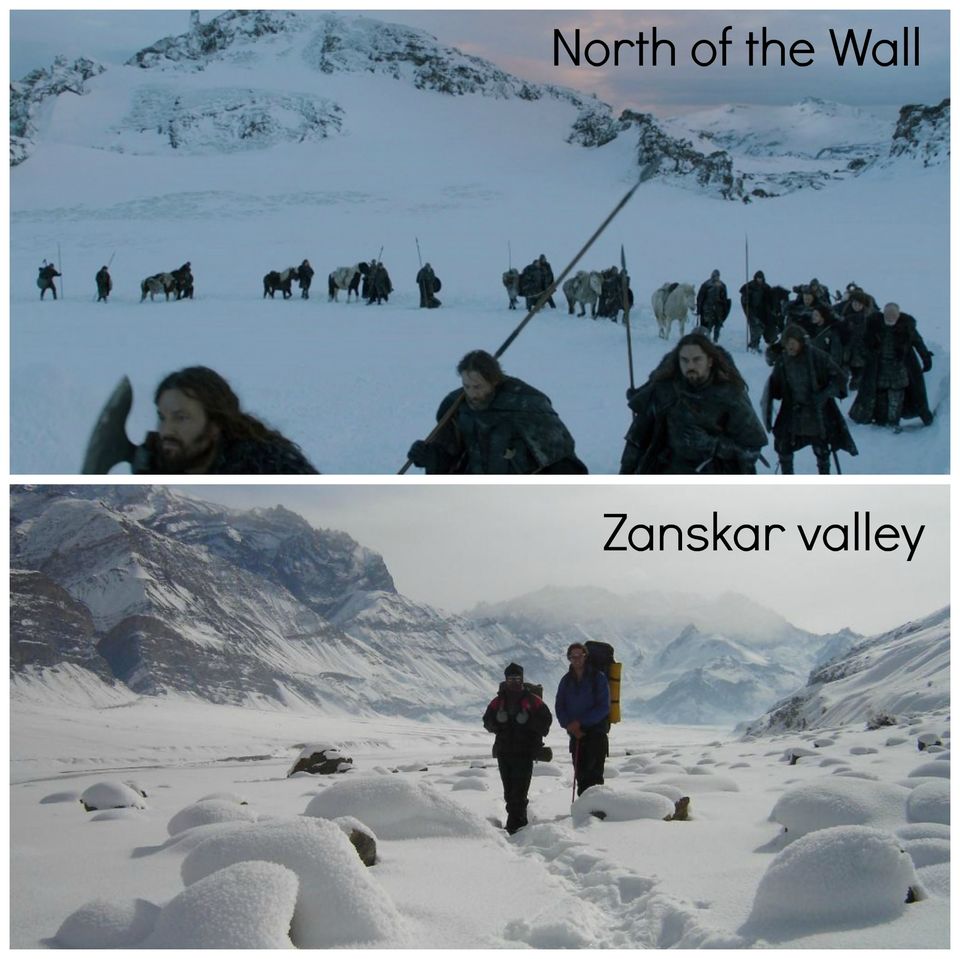 If you've been planning a trip to Switzerland, you should definitely visit Khajjiar first. This little hill station is surrounded by lush green meadows and forests and bears a strong topographical resemblance with Switzerland. Aptly named the mini Switzerland of Himachal Pradesh, this stunning paradise boasts of vistas of majestic snow-clad Himalayan peaks and forests of cedar and pine.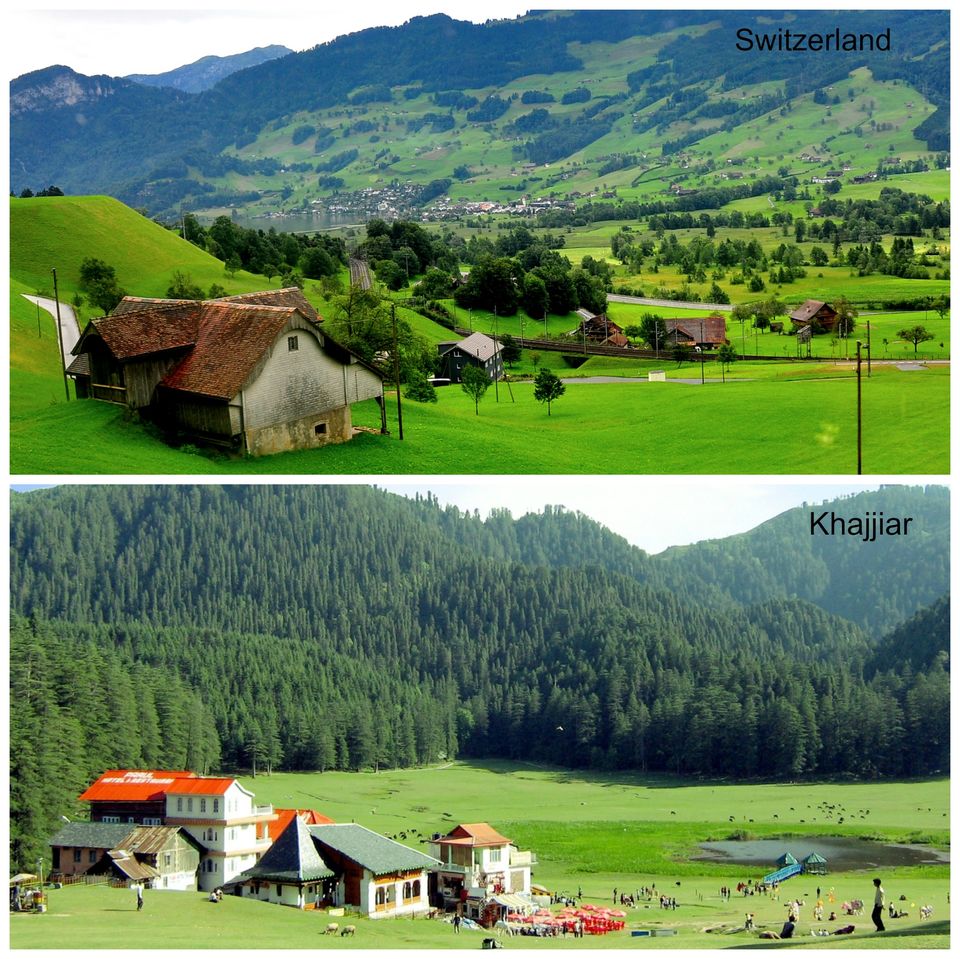 Venice too expensive for you? Did you know that the backwaters of Alleppey, Kerala, are often referred to as the "Venice of the East". The vast network of canals dotted with houseboats is a replica of Venice and her Gondolas. Alleppey's sun-kissed beaches, the bustling shores and canals lined with palm, coconut and mango trees will bowl you over and will leave you wanting more.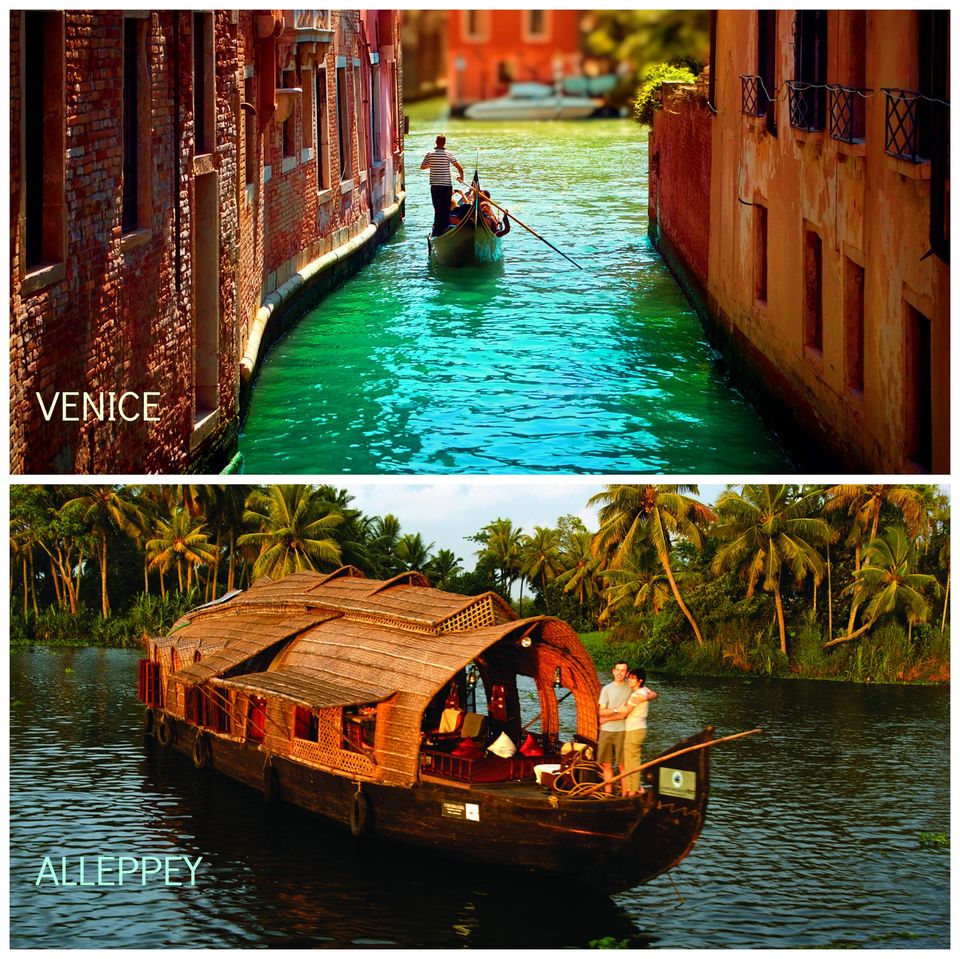 Scotland too far a journey to make? Fear not, Vagamon is well known as 'Scotland of India' and is situated on the border of Kottayam - Idukki district. Surrounded by solid rock and lined with pine forests, Vagamon is comprised of a beautiful series of hillocks, valleys and cascading waterfalls that make it the ideal getaway for tourists. Infact, National Geographic Traveler has listed Vagamon on their list of the '50 most adorable places to visit in India.
Winter, Snow, Ice, anyone? Thinking of Iceland? If you've seen pictures of Jokulsarlon Lake, Iceland, you will agree that our very own Guroodongmar Lake in Sikkimim is her twin sister. This is one of the highest lakes in the world and seeing the lake frozen in winter is a spectacular sight.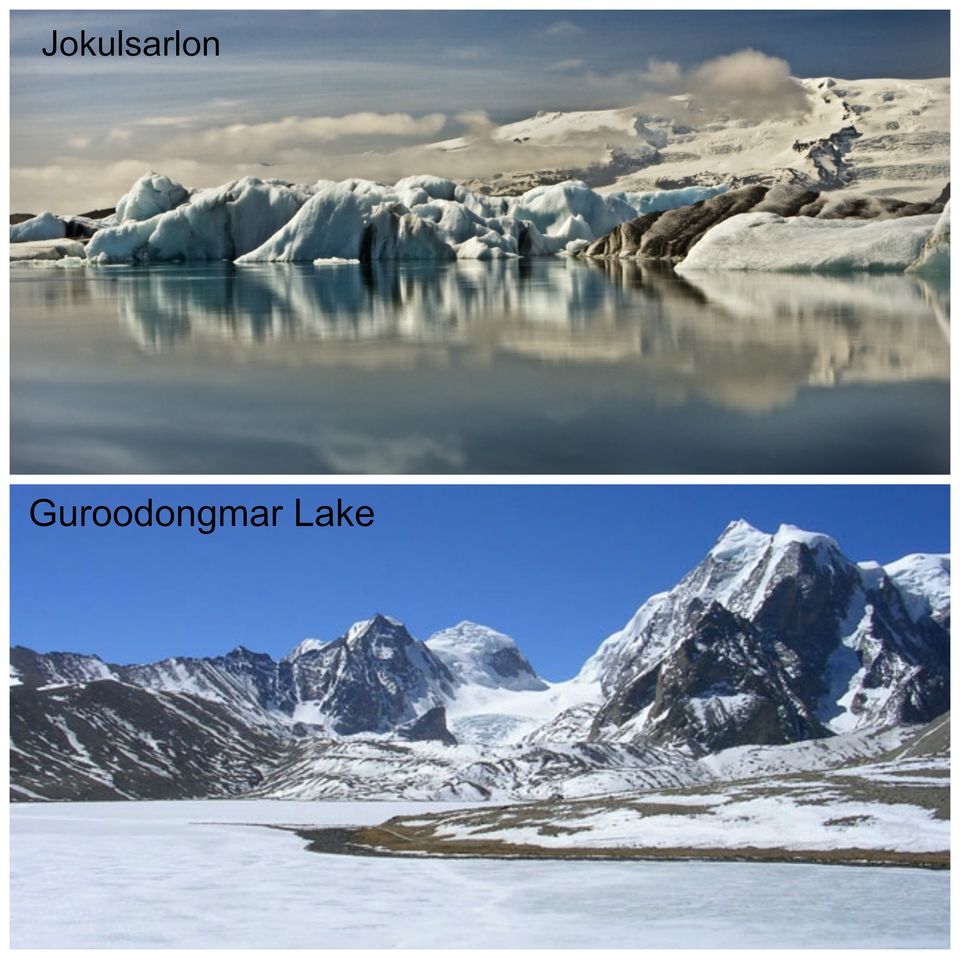 Hawaii, Maldives very expensive, yes? Our Andaman & Nicobar Islands can easily compete with its lovely opaque emerald waters, pristine coral reefs and powdery white sand beaches. From the exotic Havelock and Ross & Smith Islands, active mud volcanoes to world class diving & marine life, the Andamans is truly rich in natural beauty.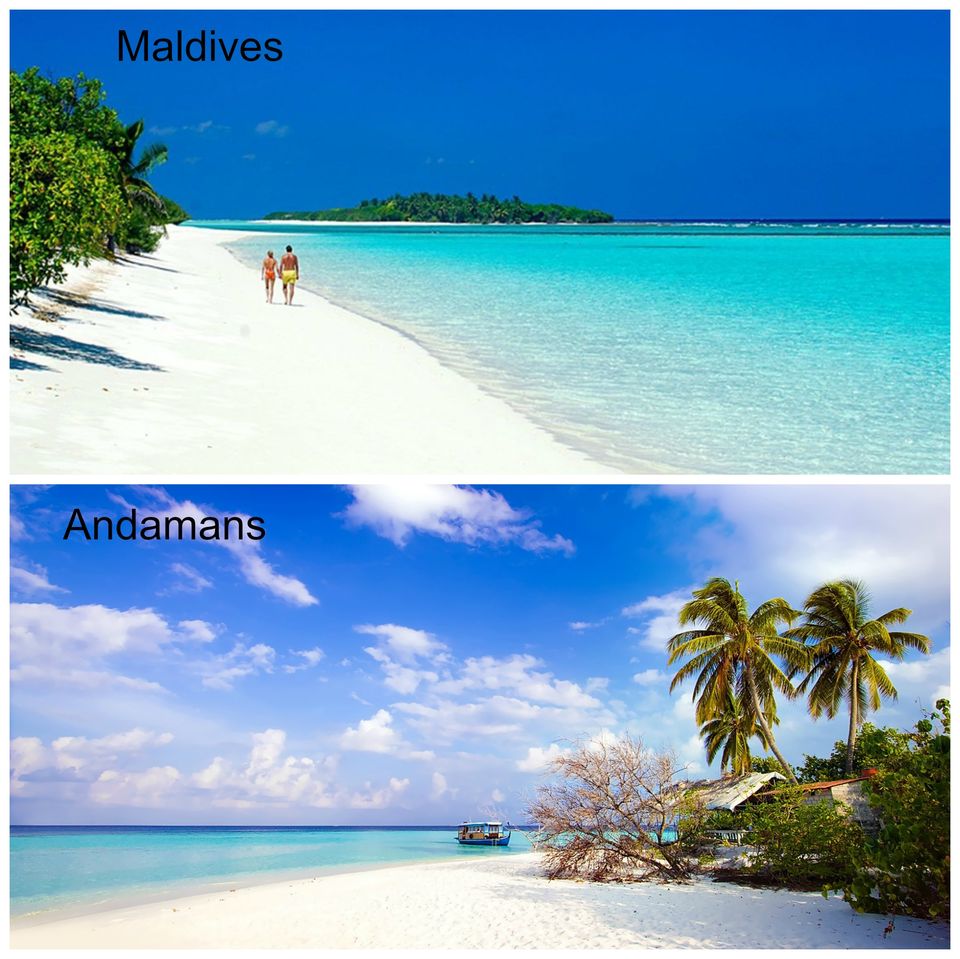 All that's left to now do is just...... pack your bags and Jet Set Go!!
Happy travels to you!