"We travel, some of us forever, to seek other places, other lives, other souls." – Anais Nin
A couple of years ago, I was one among many people whose Facebook profile was intensely personal.
We upload pictures of places we go to, Instagram-worthy food we eat, and the people we spend our weekends with. Being a typical Indian woman with a well-conditioned psyche bordering on over-cautiousness, I added on Facebook only the people I knew in "real" life, automatically rejecting requests from strangers. I limited myself to the social circle I grew up in, shunning the unknown and the mysterious.
Through the course of the previous year, I learnt to let go of prejudices, and began to embrace being able to meander along different paths instead of doggedly sticking to the tried and tested. I have been able to break some of the self-imposed shackles that I attached myself to. I began adding travelers on Facebook. I steered clear of the DSLR flashing, plane-hopping variety, adding only those travellers for whom travel is not an escape but an everyday reality, not a vacation but a way of life.
Out of the dozens of travelers I connected with virtually, I had the privilege of meeting two.
Hitesh Bhatt, a vagabond and self-confessed gypsy, who chose to quit his job, turn his back on societal norms, and travel India on a budget of 300 INR per day. Hitesh was instrumental in making me realize how much more there is to life than the cycle of consumerism we feel compelled to trap our souls in.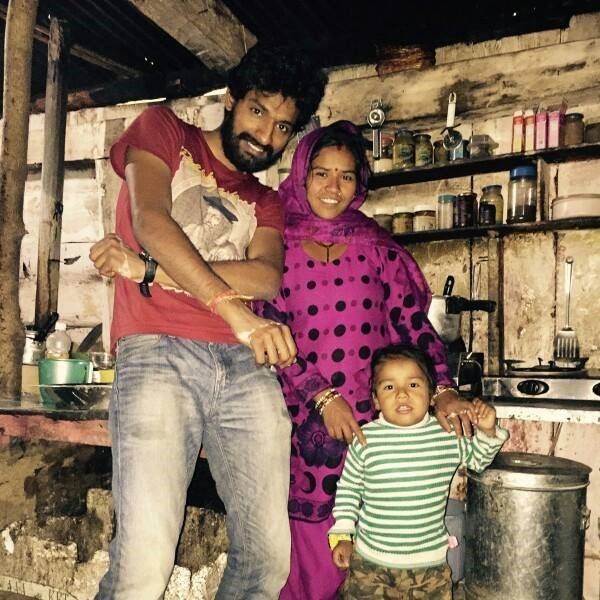 Hitesh hitchhikes to get to his destinations, stays with locals, lives their story, becomes a part of the social fabric of every place he's been to. Armed with insatiable curiosity and an open mind, Hitesh banks on the inherent kindness of strangers he meets along the way to get by.
His life is a kaleidoscope of colors, a heady concoction of cultures, people and their stories. Every few days he wakes up to a different sunrise, an uncharted panorama to experience it in.
I also had the opportunity to meet Kush Sharma, founder of an off-beat travel company called "Rural Odyssey". Kush is a strong proponent of 'conscientious' travel, where locals of a region benefit through their dalliance with travelers. Rural Odyssey has taken up the exciting task of delivering authentic immersive travel experiences to travelers, while preserving and revitalizing local communities which are part of serene and wildly beautiful, unexplored Indian villages. Locals offer their homes and way of life to travelers seeking a local flavor to quench their wanderlust. A mutually beneficial exchange between a local and a traveller, the scheme is proving to be a boon for locals residing in commercially unexplored villages of India, while travelers pay a small price for gaining invaluable experiences of looking at natural beauty through the local perspective.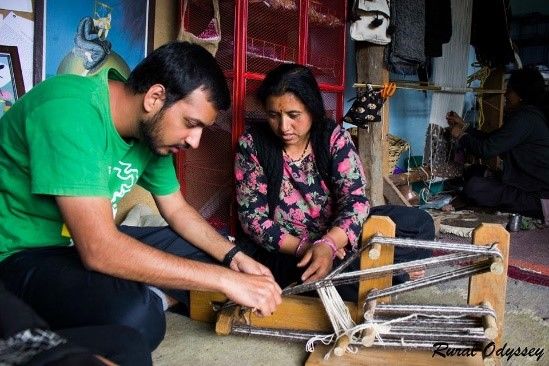 What have I gained by befriending these two avid travelers, who have fearlessly forged their own path to self-discovery? I know now that the universe contains infinite possibilities, that there is more goodness in this world than evil. I have learnt to look at things from a perspective other than my own. I have understood that fear is our greatest ally and worst enemy. I have learnt to trust my instincts, and have finally grasped the meaning of the elusive term, "go with the flow."
I know now that nothing is holding me back but my own uncertainties, I also know that in time, I will rise above them. I may follow my friends into the wild for the greatest adventure of my life, or I might set out on my own, to write my own story.