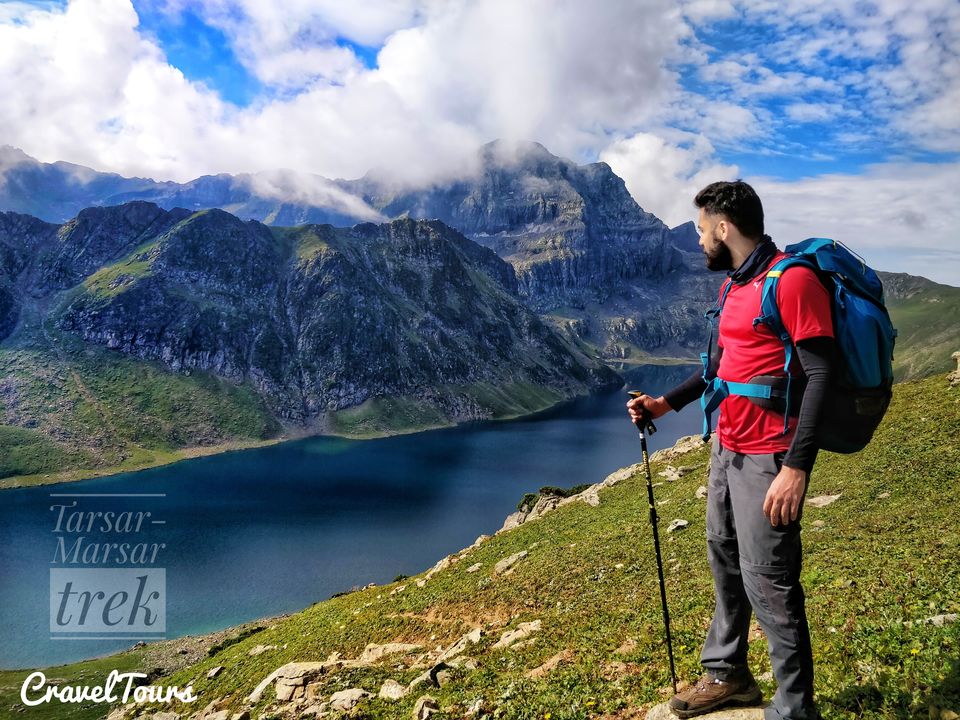 I have always been tendentious towards tires as my preferred globetrotting rubbers compared to shoes for getting me to wondrous destinations pronto. Not that I have never trekked, but those were merely weekend trails where destination was within a day's reach and effort was limited to no-prior-fitness-needed regime.
Addicted to bureaucratic like laziness & bliss while sitting in my driving seat on all my previous trips [click to read my previous travelogues while travelling across Himachal, Meghalaya, Sikkim, Spiti, Rajasthan], wife had to bribe with the promise of riotous adventure and unparalleled terrains to urge the traveler within me to jump out of my comfort zone.
Indiahikes is a pioneer in organizing treks with impeccable track & trek record of superb camping arrangements along with prioritizing safety. So we found no qualms in registering with them for our first high-altitude trek.
Mellow sunshine behind the hills, blossoming colorful flowers and well laid-out breakfast integrated to invigorate us for first day's walk towards Lidderwat village. The route passes through pine forests and muddy trails alongside Lidderwat river which presents a splendid sight of milky-white river prodding you to move forward with it.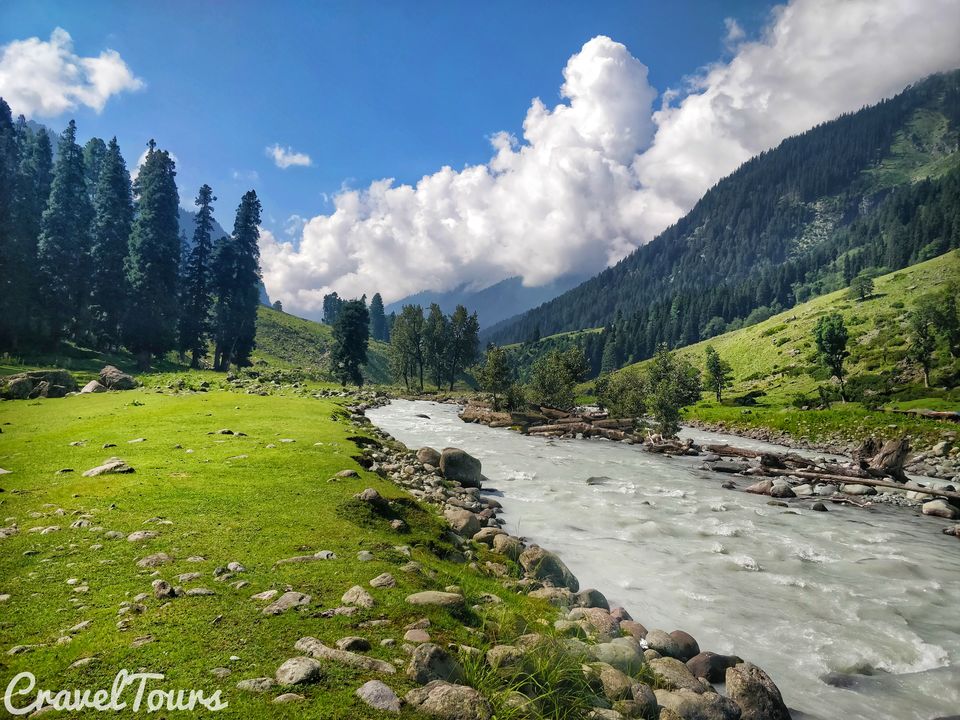 Early to tent and early to rise introduces you to nature's best prize!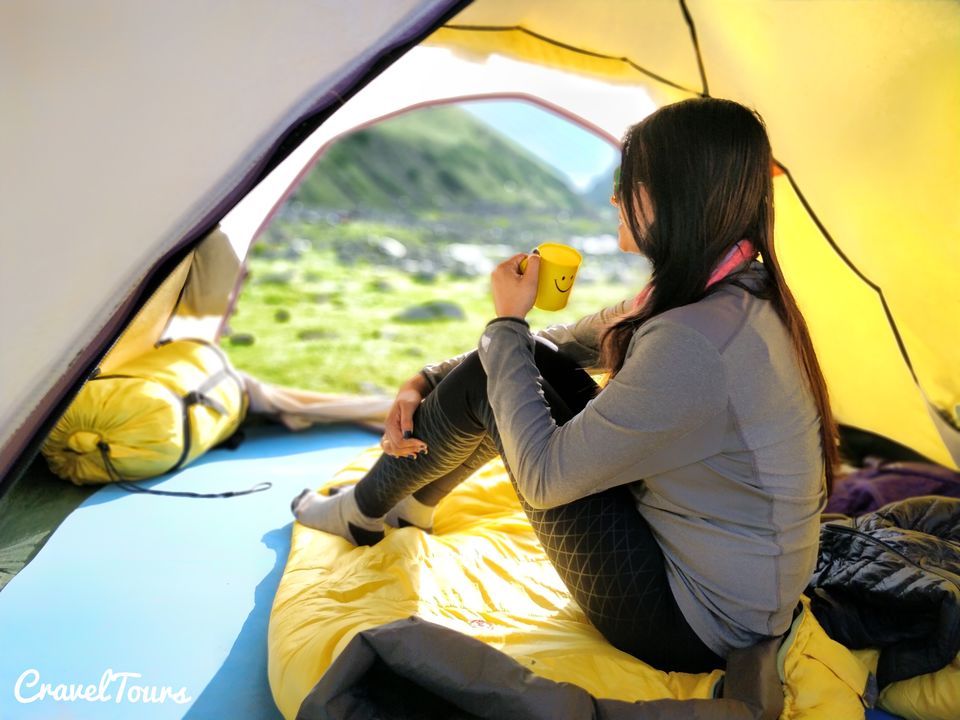 13200 ft ain't that epic an elevation but for us it was our divine apex on this trek. The determination to conquer a new milestone was evident on everyone's faces as we wrapped up our campsite and got prepared to climb an almost 700ft sharp cliff to cross onto other side of mountain, towards Sundersar, and ahead of which, the twin lake Marsar lay. Step by step, gradually at last, we tasted the sweet taste of peak's surmount!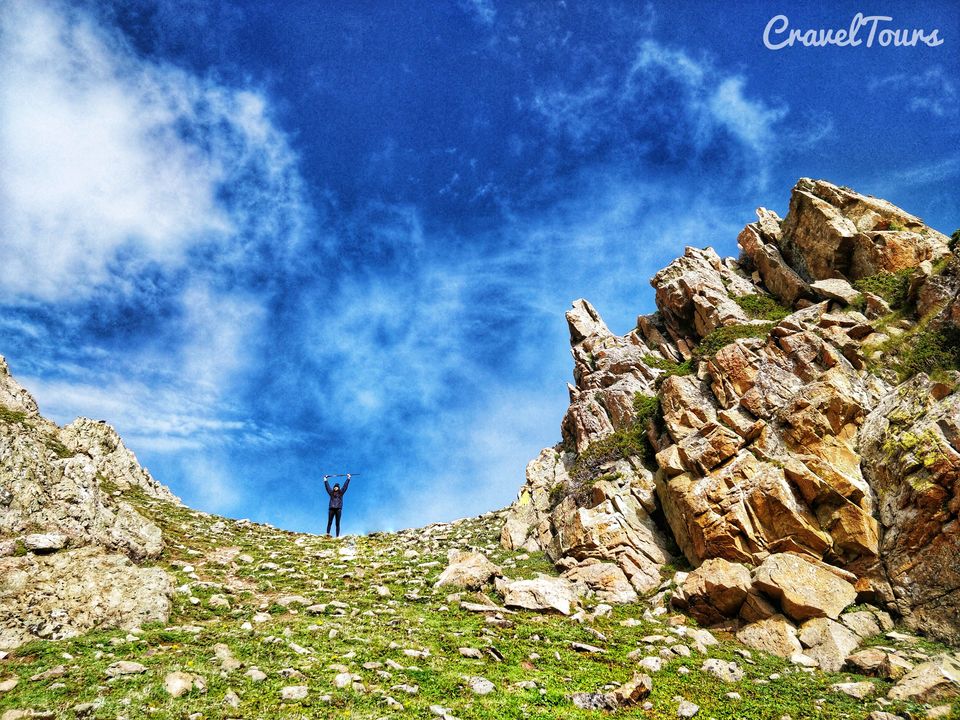 Gradual elevation changes for most path and ample greenery around keeps you charged. You can observe village life intermittently amidst people (gujjars) staying in log huts with grass slope roofs and kids coming out to you with innocent requests for chocolates and fancy stuff as 'Bakshish' (gift).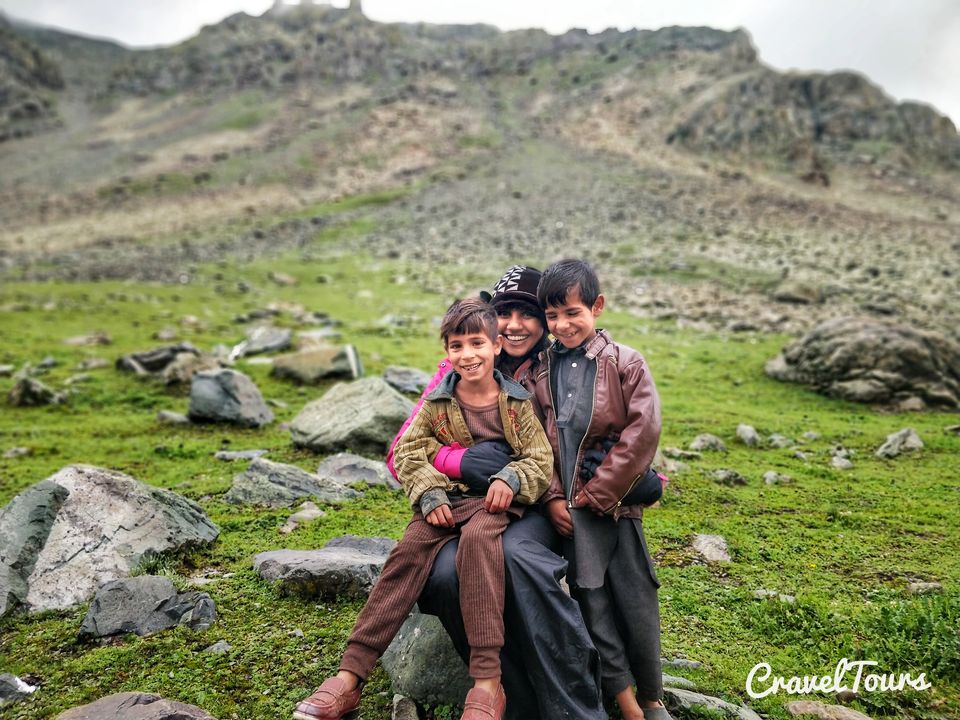 Soon you find yourself near an old tea shop near river which serves delicious Kahva (local tea with dry-fruits and spices). After 3 cups and many smiles, we hurried on final stretch to our campsite after crossing river to the other side and saw bright yellow tents pitched, fluttering as if to greet at our arrival.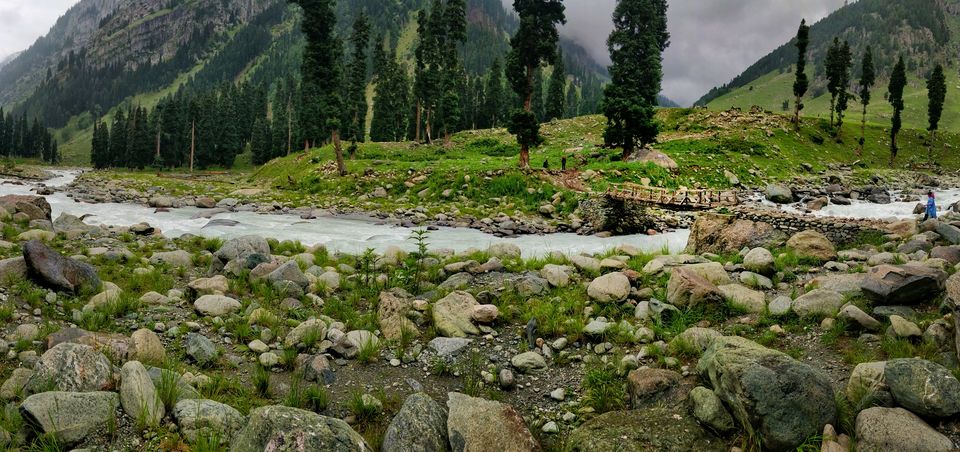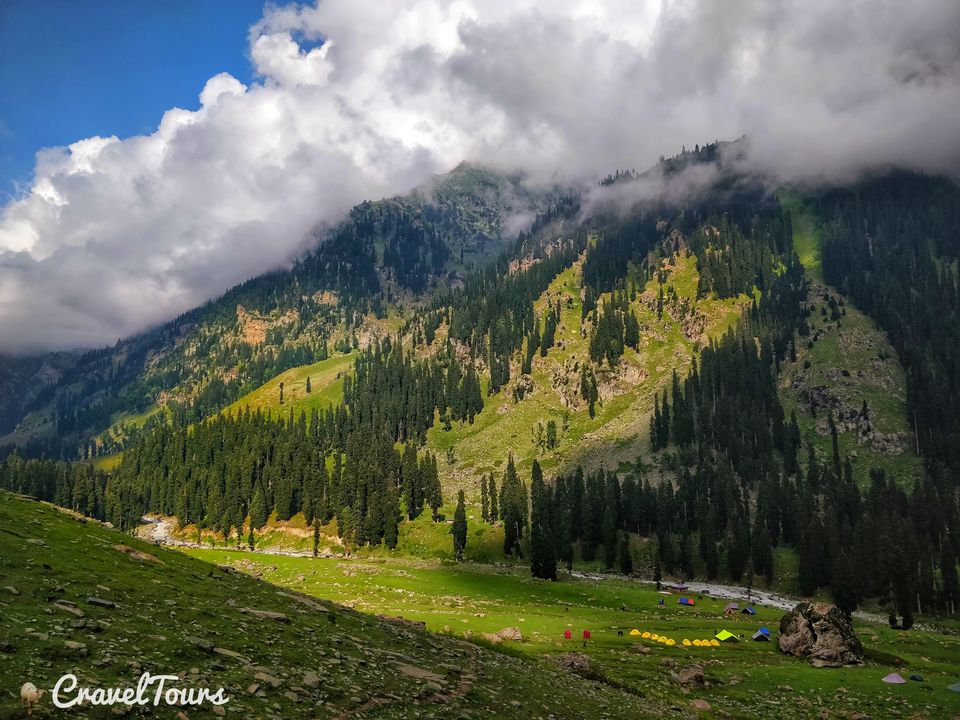 Day started with learning to take down and pack our tents followed by breakfast. Punctuality pays, because leaving on time gets you trails for yourself and eventually more photography and nature-connect prospects.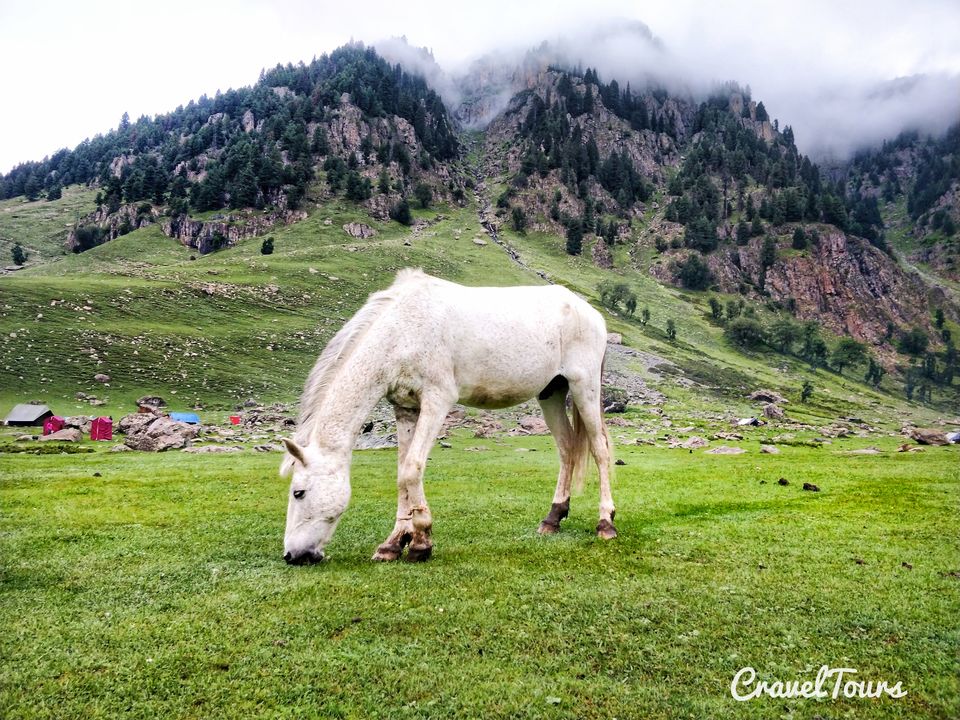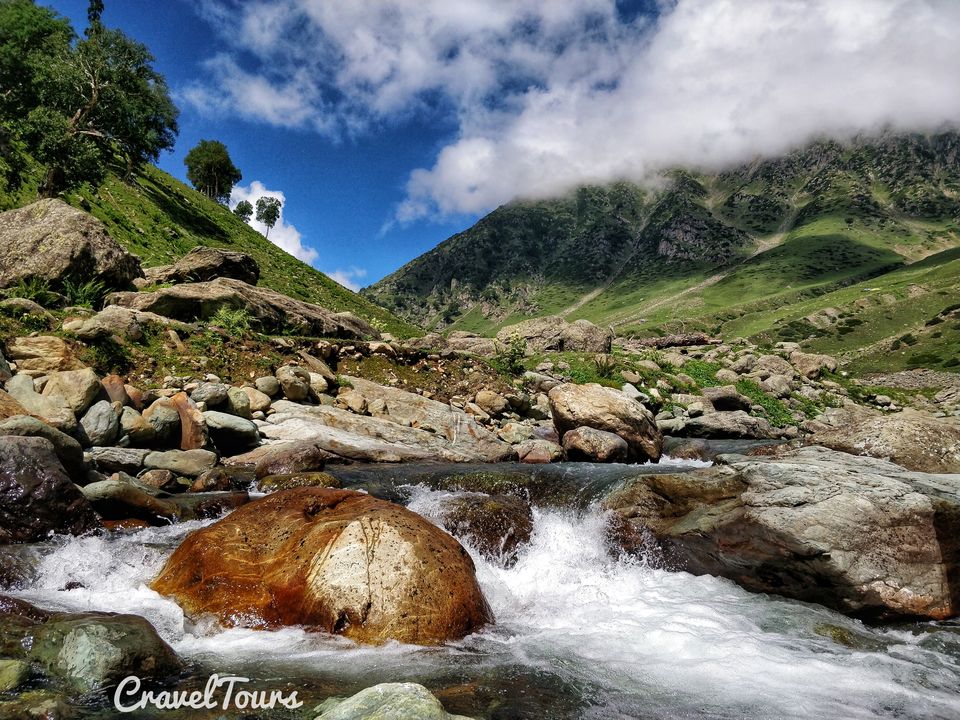 We had a small pitstop at our Sundersar campsite before we set off to witness Marsar lake.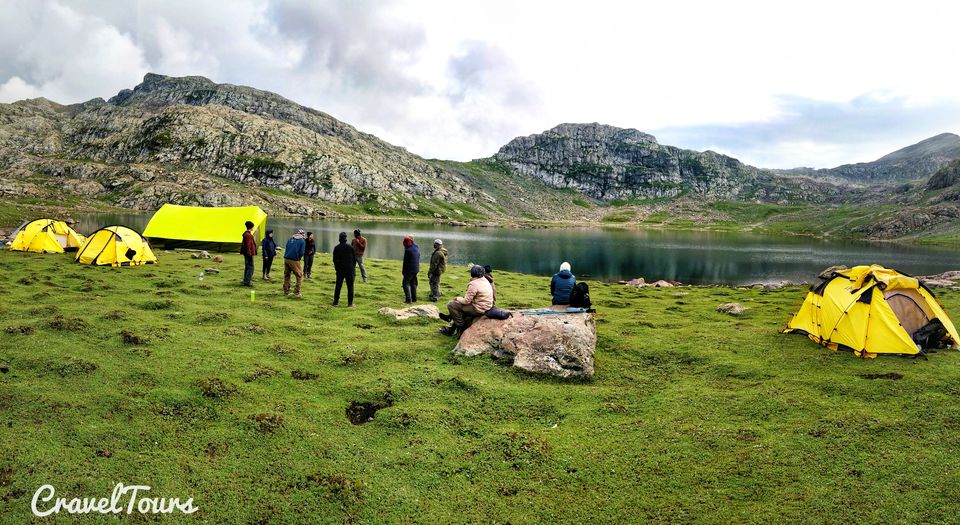 All good things are limited and so was our tranquil time at Marsar as clouds were challenging to reclaim their territory which they so possessively preserve while cloaking the lake and keeping it hidden.
Elated with the vision we proceeded with content hearts to embark upon the return journey back to civilization with a stronger connection to Mother Nature embedded in our soul and affinity towards trekking, now more pronounced in a road-tripper's heart!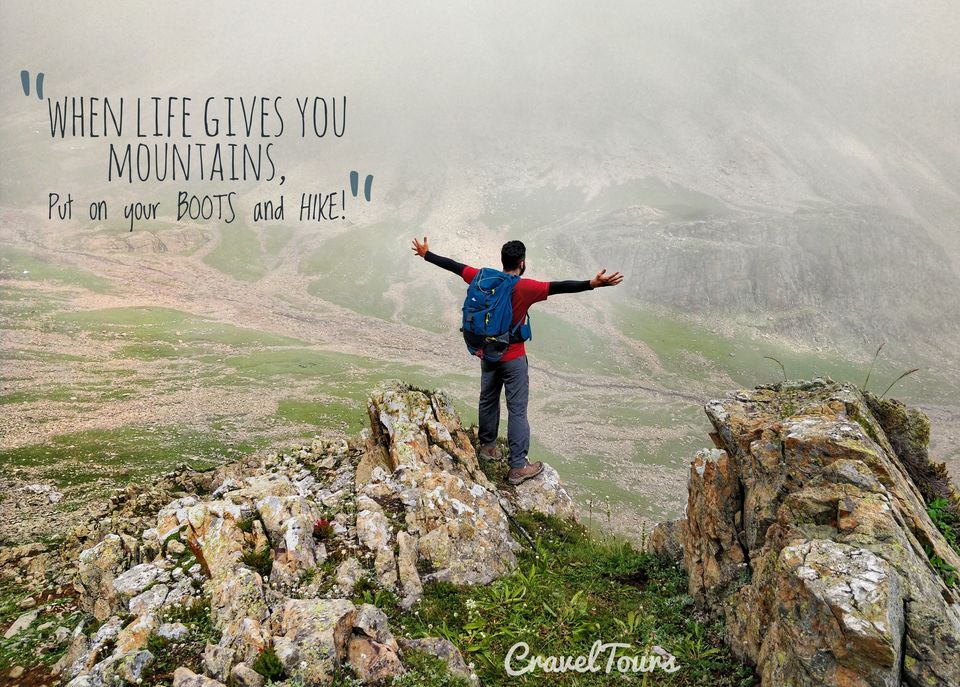 All geared up and tents down; we took off to rise up to 12500ft for our next destination for which everyone was dearly waiting for.
Vegetation started decreasing as we moved up the sharp slopes but the views became that much alluring. Also since we had a short route to cover, so we took many breaks to appreciate the wonder of nature around us.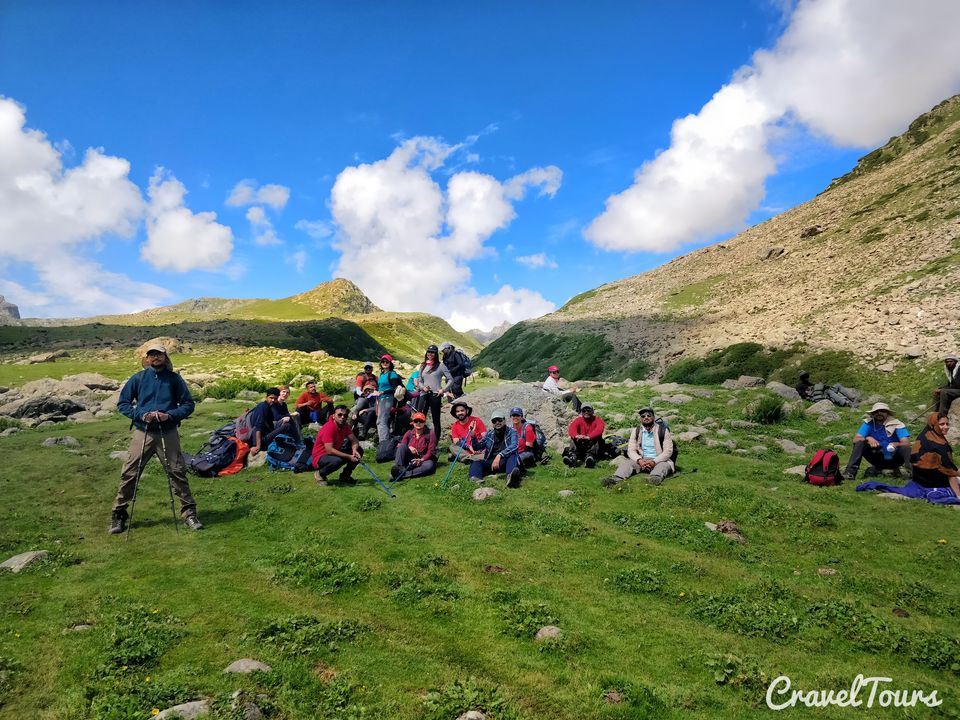 Tired after a long day of relatively long walk but satisfied with positive amazement of having actually completed it, and filled with a desire to cover more over coming days, we gobbled up delectable dinner prepared lovingly by Indiahikes cook, and slipped into our tents for an early start next day.
We reached Sekhkwas before lunch, so planned to cover Zadsar lake afterwards as we had plenty of time. It started drizzling which made the trail bit slippery but more beautiful with fog and clouds enveloping horizons. Around 1.5 hours later, a pretty green lake, almost hidden by towering mountains presented itself to our delight.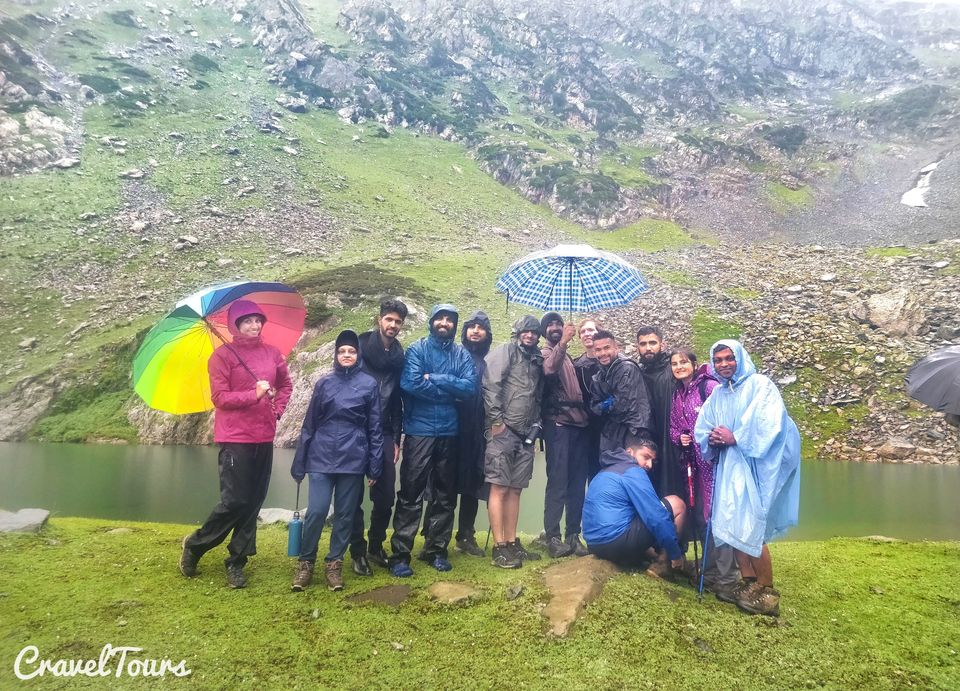 Couple of days of strengthening leg muscles by boulder hopping and mud-trailing meant we were easily climbing the hills and even enjoying vistas along.
Walking past all obstacles we reached a plain ground where we spotted a hut in distance. Our trek guide suggested to rest for a while there and we scuttered inside at once. It seemed like we were ushered in an utopia with holy placid milieu. With such a warm reception and generous service we became immersed in their sweet stories, rich culture and their kid's innocent capers. Delicious cheese-roti, pink tea and kahva kept on coming and we lost track of time, until trek lead pleaded us to move on with our journey.
At long last we reached to the glorious and mighty Tarsar lake glittering in the afternoon sun.
Just sitting by the shore wasn't enough to comprehend the outright magnificence of the lake, so we ran up the steep slope until we reached a vantage point where we stood transfixed with its charm!That's where we saw that there are two floating islands in the lake too which a native later told had some ancient significance.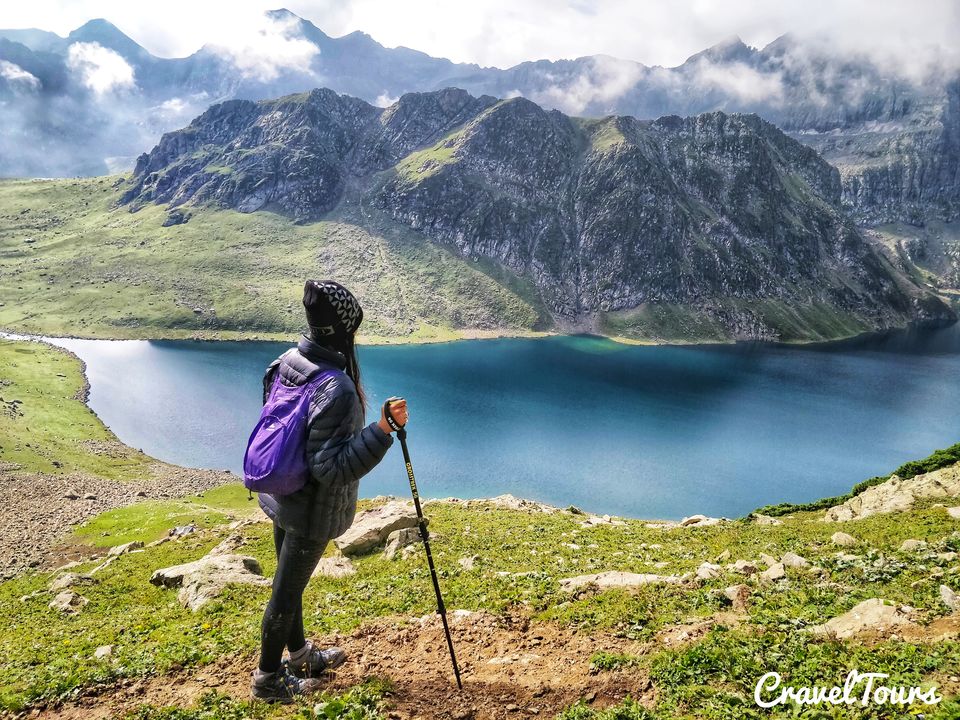 Looking down from the peak, it invoked a sense of achievement, and also amusement as now we had to descend almost same distance we so laboriously ascended, by spiraling down the muddy path on other side into another valley.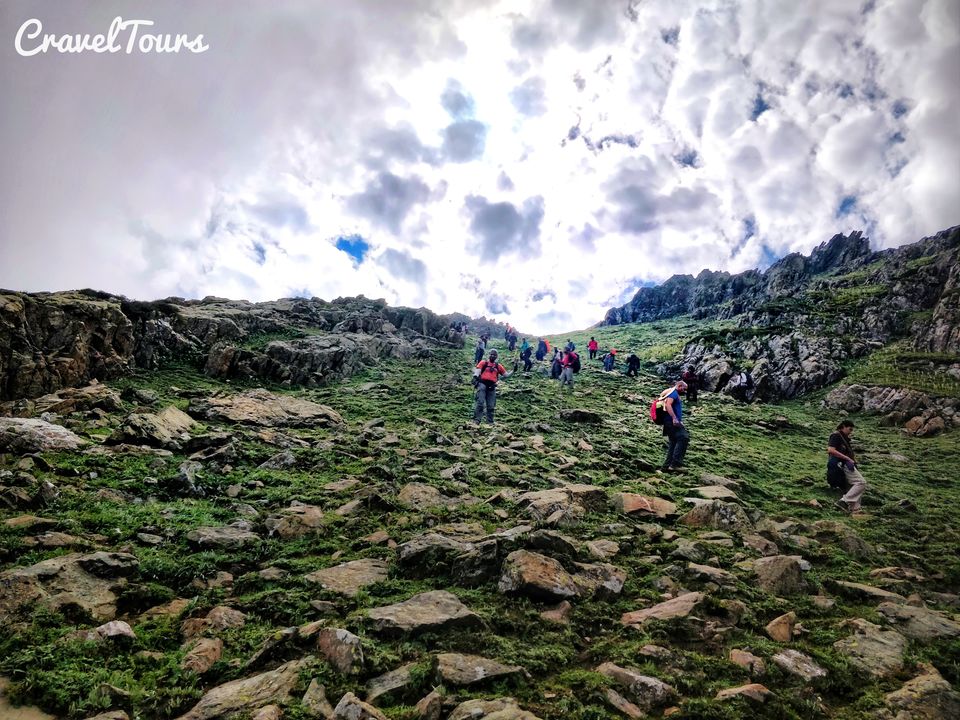 And similar to the climax of a movie, the lake stood up to the mantle of garnering applause for its shear charisma and its mysterious yet sanguine appeal.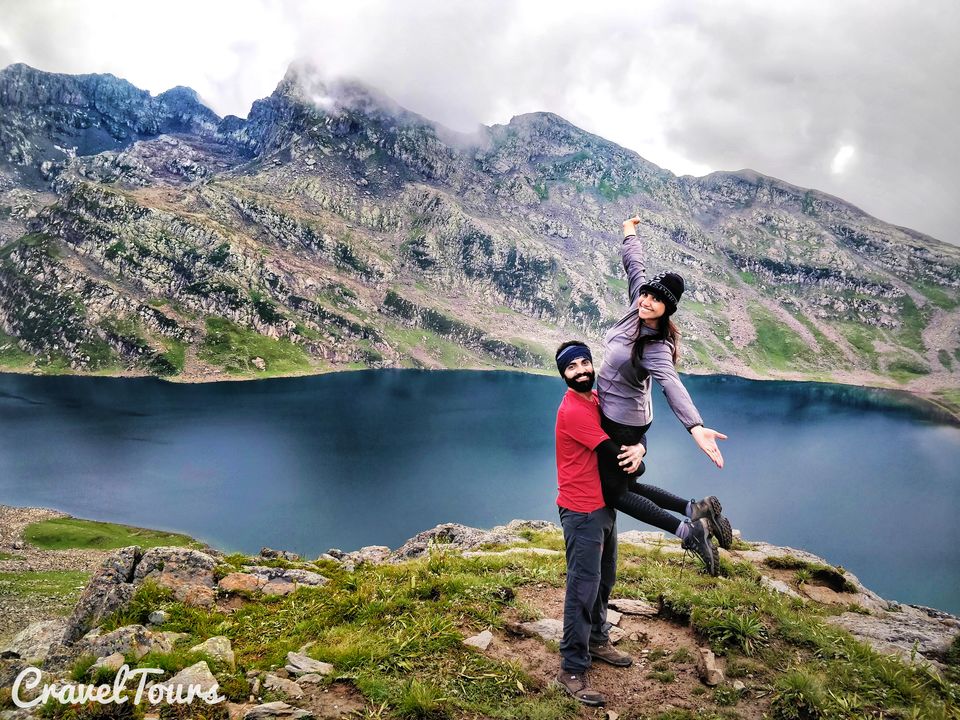 Since starting point for trek was Srinagar, we decided to reach in advance and acclimatize ourselves for trek (more of an excuse to pamper ourselves with sweet Kashmiri hospitality before the 'self-labeled' arduous-trek :P).
Landing at Srinagar airport, we got call from travel-ops that works in tandem with Indiahikes that conveyance is already waiting outside to take us to our accommodation.
Houseboats form the crux to experience Kashmiri culture and staying at Athena group of houseboats, we were treated to a generous share of care and rest before proceeding for our trek.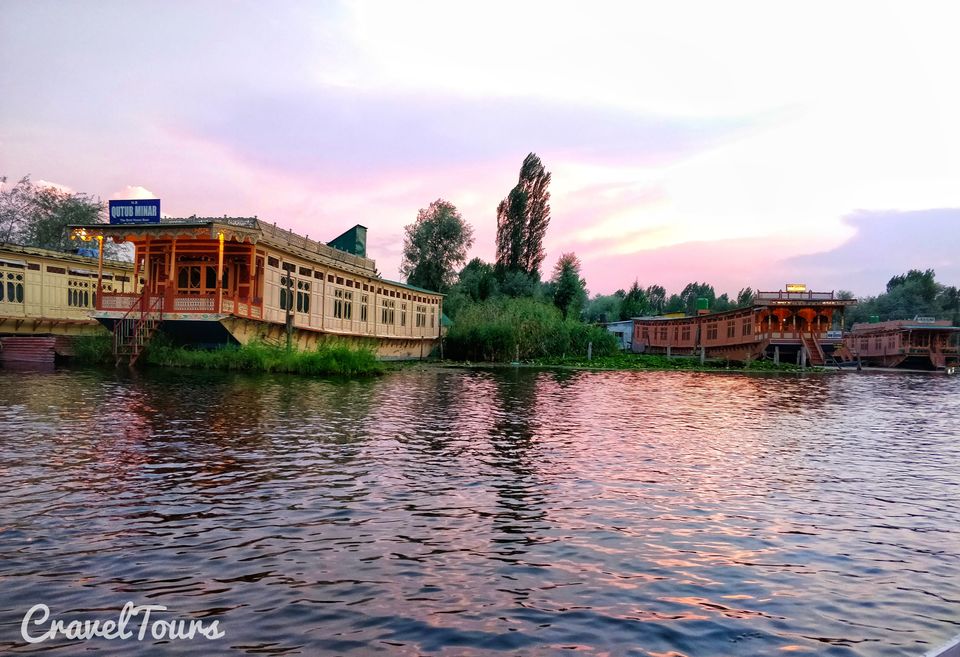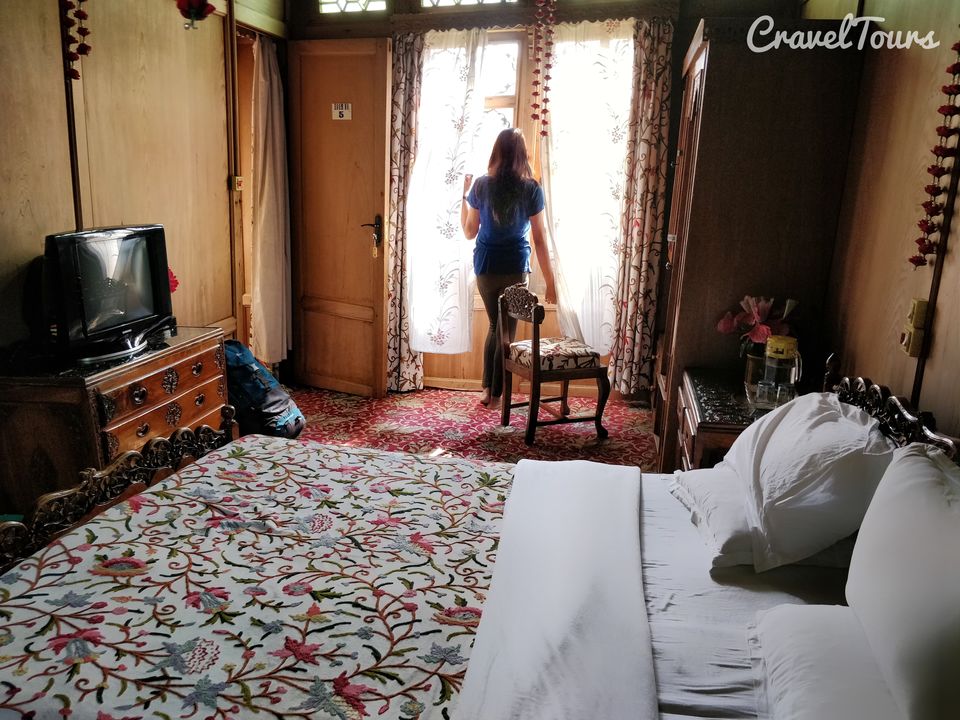 Shikara ride in the Dal lake at sunset was an exhilarating experience while slowly gliding over scintillating water and witnessing the floating market, gardens and movie shoot locations: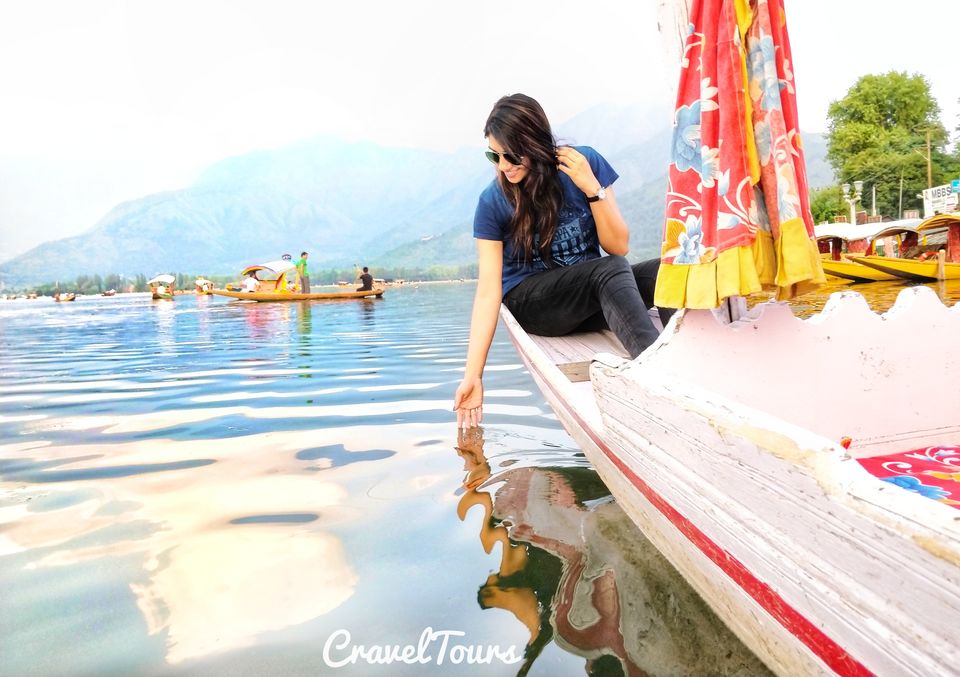 He took us to handicraft emporium where Pashmina is sewn and we got to learn the intricacies of Pashmina shawl production from its inception as sheep's beard fibers to a full blown fabric.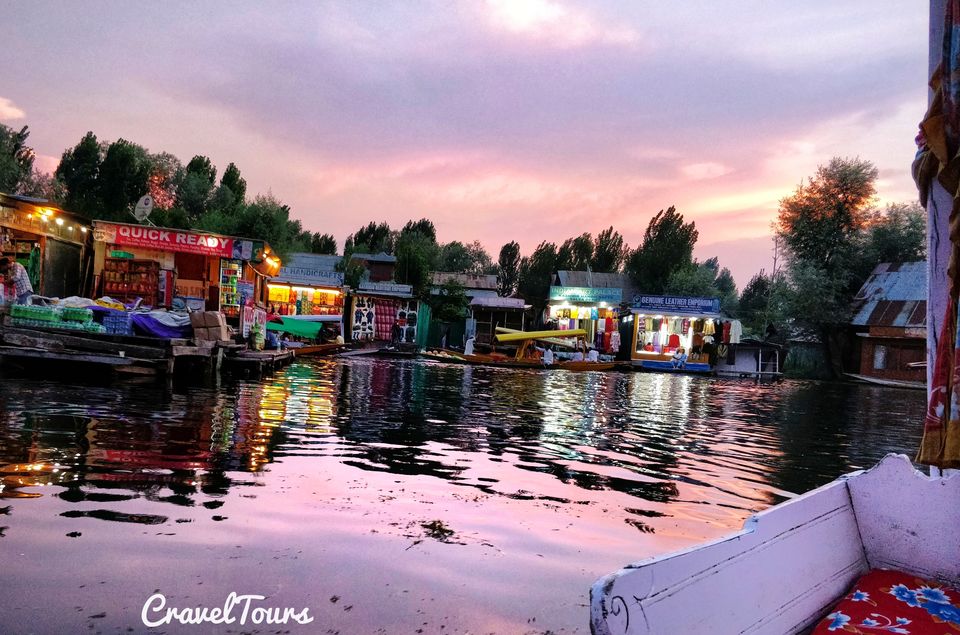 Sunrise in mountains is worth spoiling your sleep for. It awakens you with a jolt of pure energy and luminous realm to brighten your spell ahead.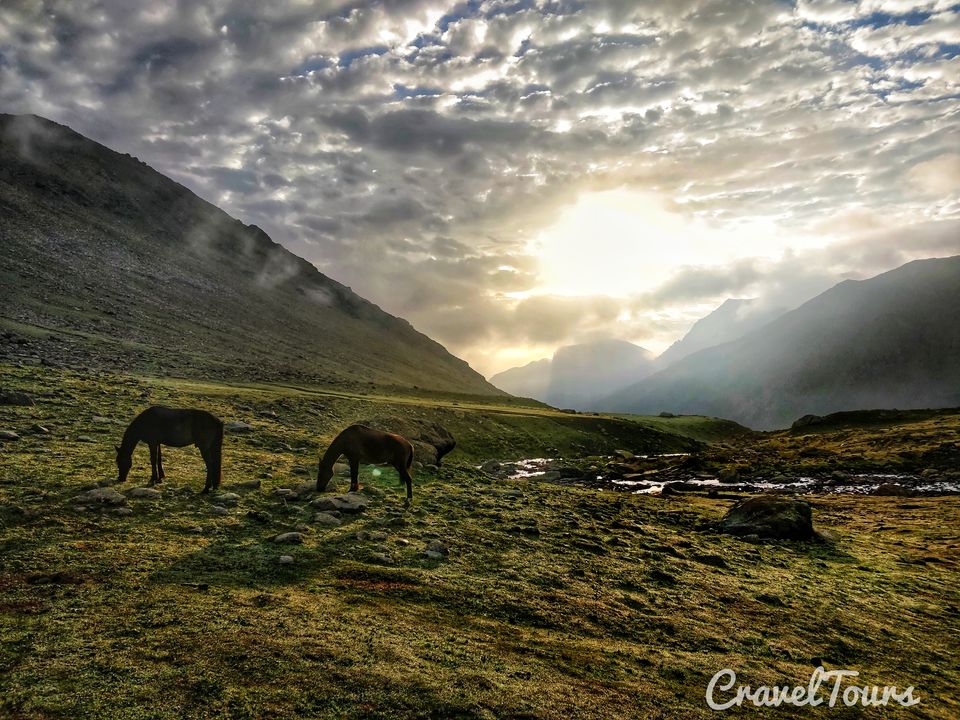 We learnt to pitch tents quickly and then ran off to enjoy picnic near the lake in the warm soothing sun.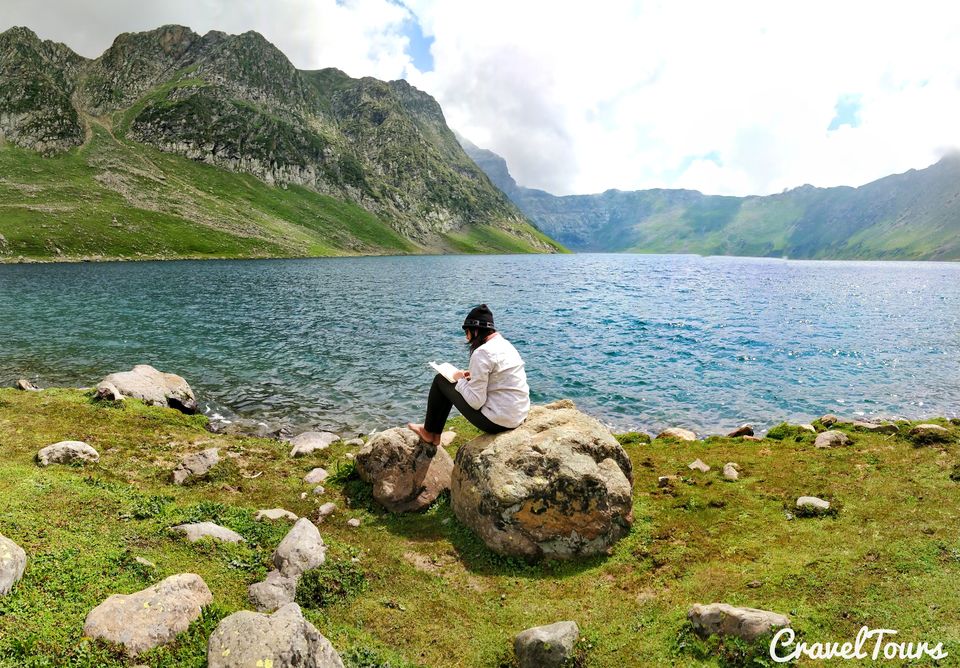 Twilight brought in a wave of foggy chill which pushed us into our snug tents to retreat for the night.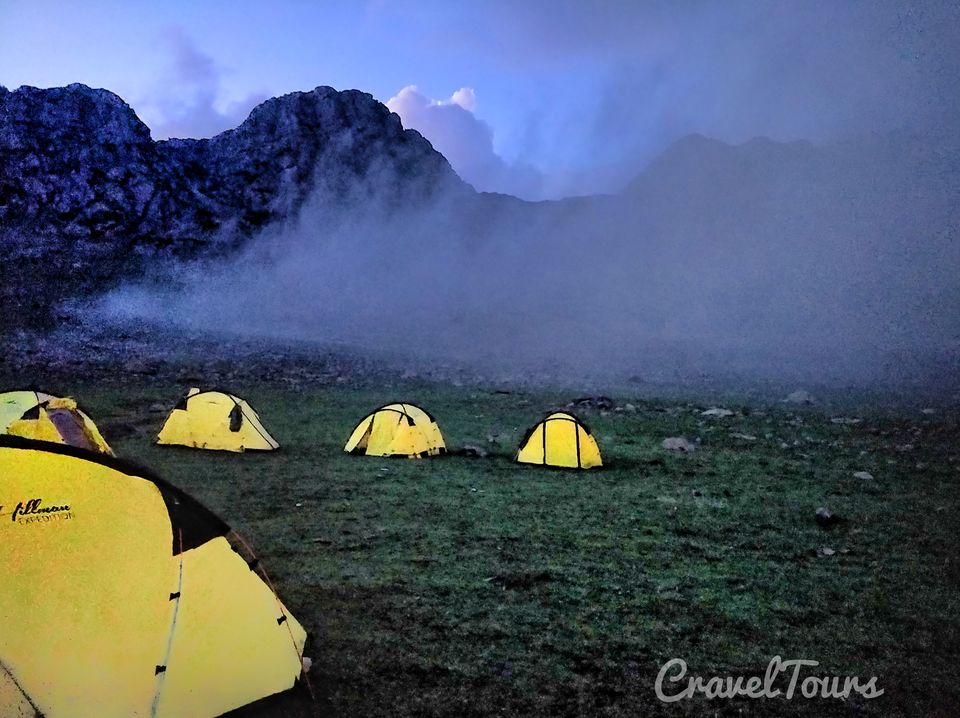 Rejuvenated with the milieu of Sundersar lake and a delicious lunch we punched ahead to climb further to reach Marsar Lake.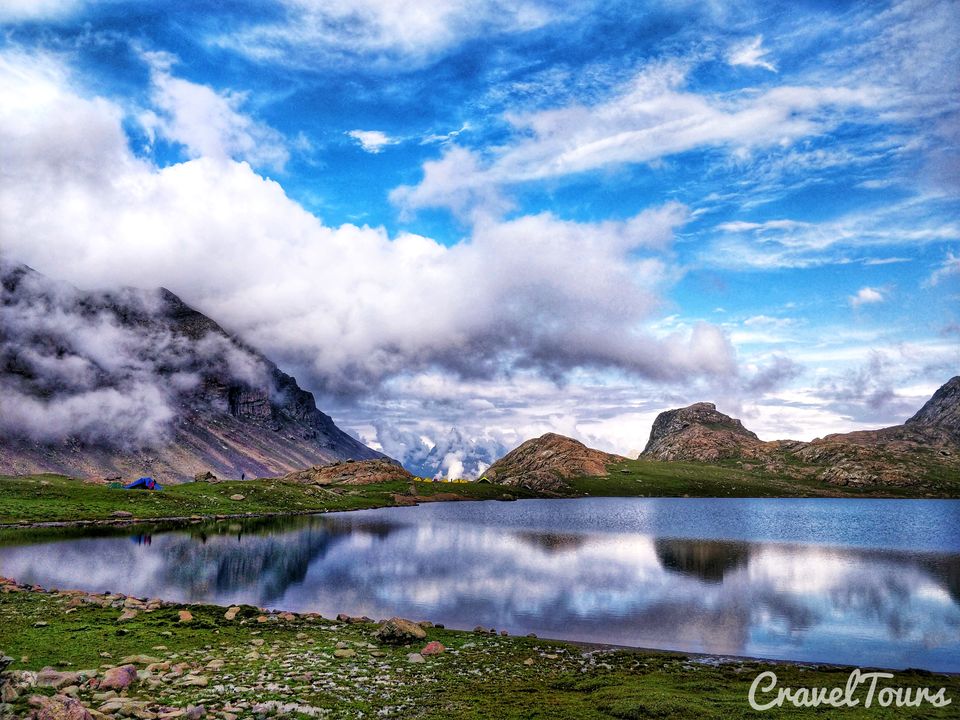 On D-day, we left from Srinagar and completed the road-journey till Aru which served as a base-camp for our 5-day trek to Tarsar-Marsar.
Our shikara's oarsman was a jolly fellow who sang while rowing and even taught how to paddle the boat.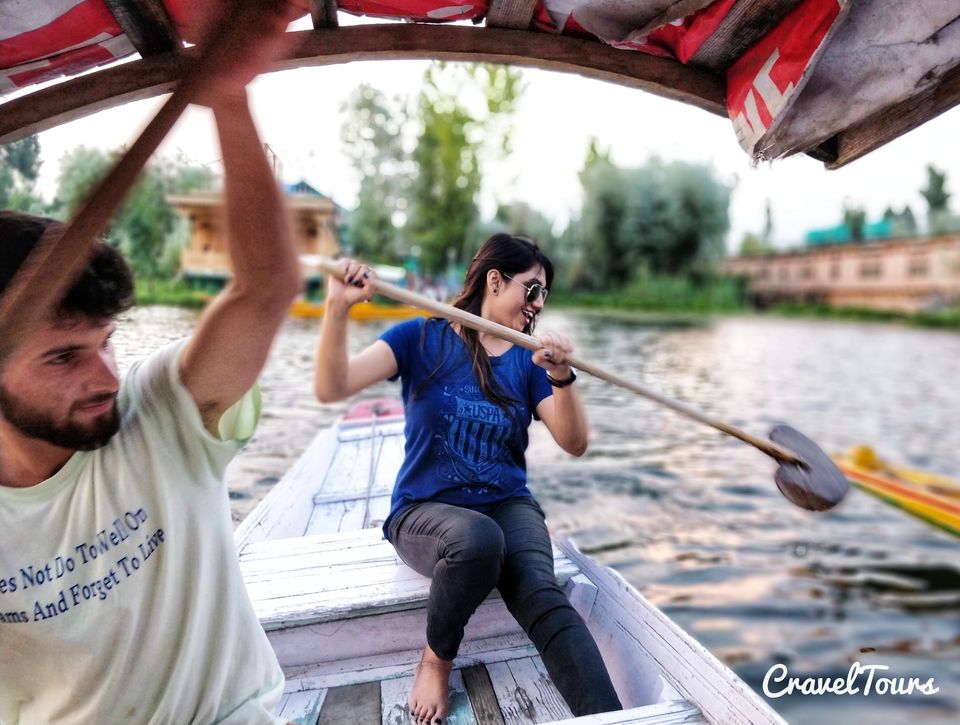 A little later after some stretching exercise and refreshments, we ventured to explore nearby area where we got to see this fabulous crystal-clear waterfall.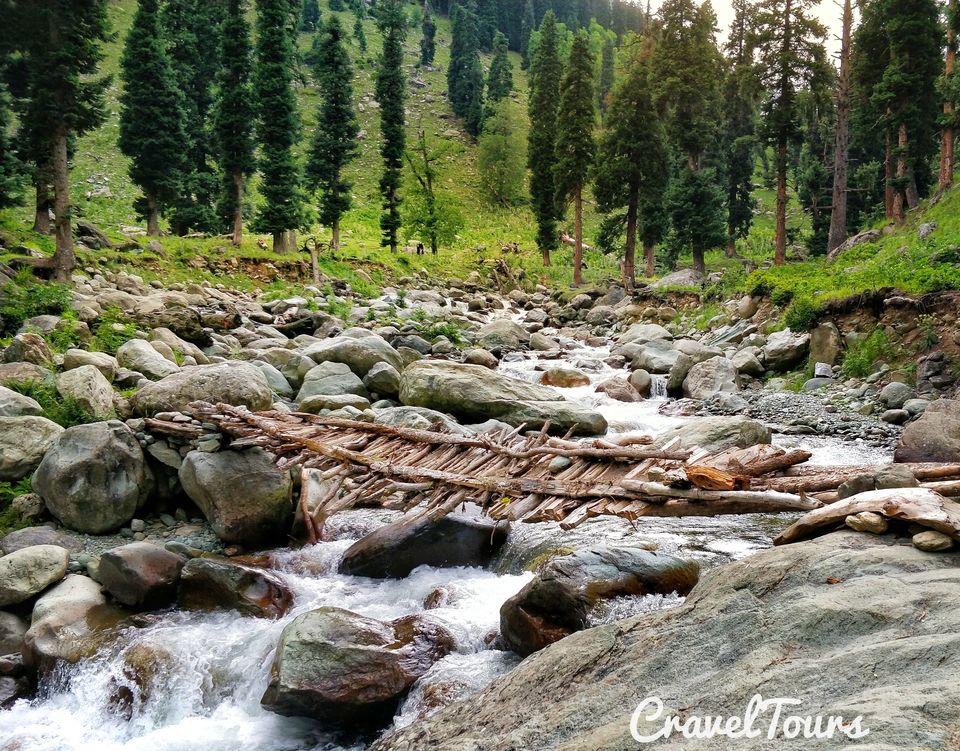 Though the route had some tricky sections, but sublime landscapes had boosted our enthusiasm immensely in greed of beholding some more stunning scenery.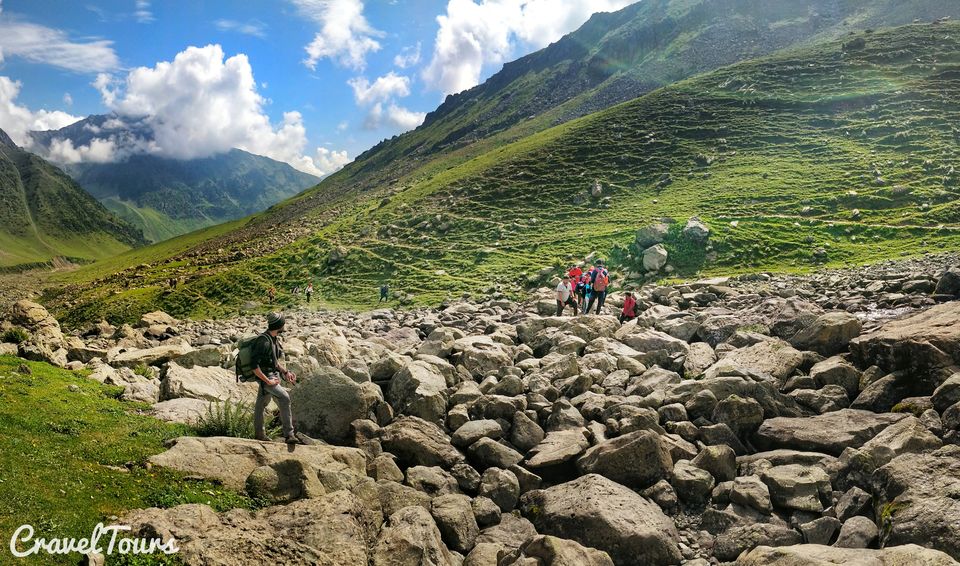 We returned before dusk and slept in excitement anticipating dreamy encounter next day with our first major pristine lake – Tarsar!
It's a smooth journey afterwards with some bits of upward hikes which leads up to Sundersar Lake.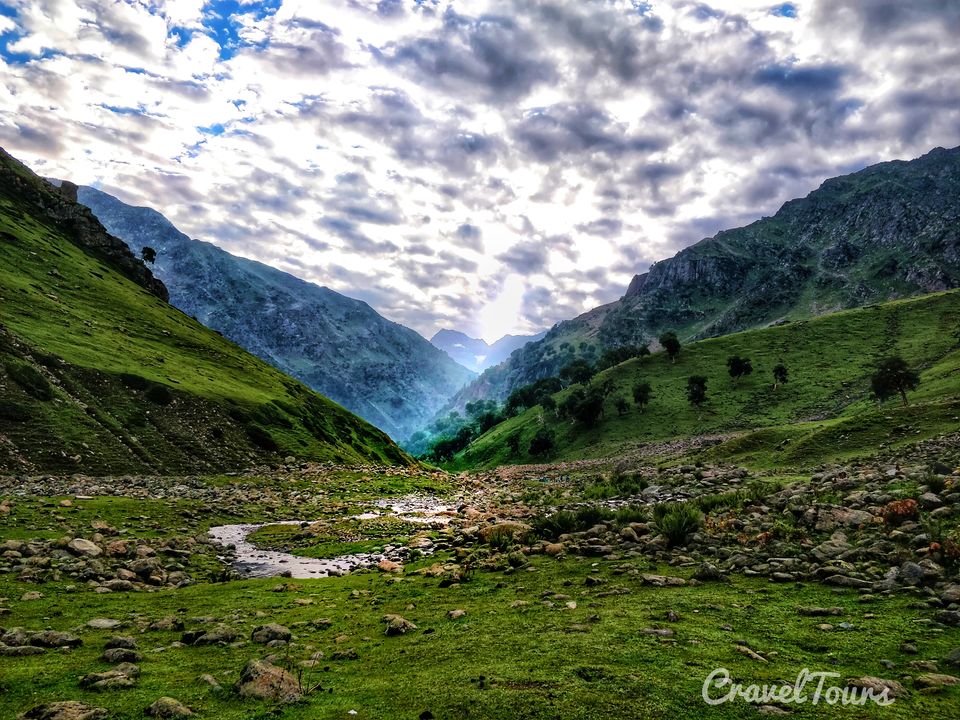 Trying not to miss any moment while there and absorb all the positive energies from environ, we spent a quality time in solitude while cherishing the journey undertaken to reach until here.