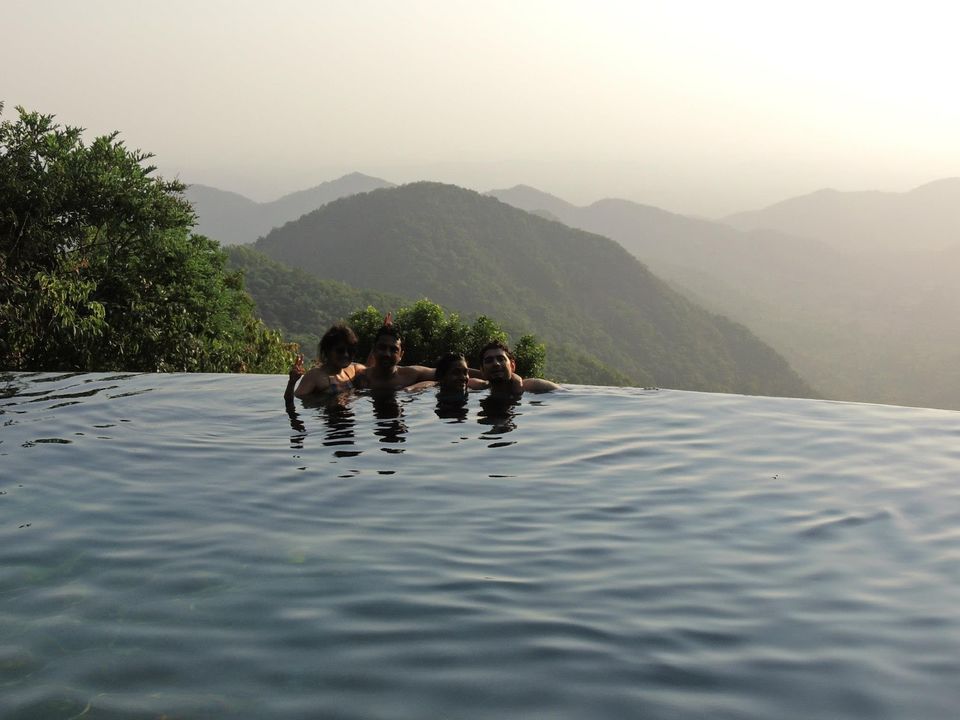 Road trips have always been my thing. Driving to your destination has a different kind of thrill to it, and when it's with your best friends, it becomes one of the most exhilarating things you can do. Five friends, one car, two destinations, and one of them was my homeland that I'd visit for the first time.
On the day of the trip
Three of my friends joined us from Bombay the night before we left. The plan was to enjoy the previous night then wake up early and get a head start, like that ever works! We still managed to get ready and on the get go by 8 am. The drive was spectacular, taking the Bangalore highway we threaded along wide, well maintained roads. This was in the month of May, the weather being hot and dry there wasn't much to see or click on the drive. Taking breaks to stretch, drink coconut water and switching drivers we exited Maharashtra to enter Karnataka where the roads got better and the tolls cheaper.
"I'm a Gokarn, I've been named after this place, how can they not know what I'm speaking"
Entering Gokarna, we drove along the tiny, rustic streets, buzzing in temple sounds and prayer. Gokarna which literally translates to "Cow's ears", is an ancient temple town, that even has an interesting mythological story. When you reach this place you'd be in awe how the town is divided into two completely different halves. On one side you have temples buzzing of prayer and on the other on the beach you have parties going on with loud trance music. For me coming to Gokarna was not for either of these, maybe just the beach, but it was to find my roots, talk to my kin if anyone was there, understand where my ancestors came from. But nobody spoke my language! Of course I tried using it as a bargaining tactic at a hotel at Om beach, in response I got "Konkani gota illa, only Kannada". Now that's some reckoning!
The Stay
We put up at this quaint hotel, Hotel Gokarna International, on Kudle beach, this place was beach facing and there were these rocks adjoining the beach that we sat cross legged pretended to be meditating, like that was the thing to do there. The beach was beautiful and scenic and the best part was trekking down to it, never had I trekked down to a beach before.
Back on the road - Wildernest
After a good two day stay at Gokarna, we thought nothing can beat it for the awesome time we'd had there, then came along the winding roads of chorla ghat, just outside Goa. A part of Goa we'd never seen, Goa has always been synonymous to beaches in my head and most of us I believe, but this was a forest!
We parked our car at the edge of the forest, where a jeep came and picked us up, as we went down hill, the air got chillier and the jungle thicker, we reached our destination, "Wildernest"
It was a nature resort of sorts, vast open land, a macchan, dark winding trails and best of all the infinity pool!. An ideal place for a reunion, after all the travelling and the heat, we were amongst nature, cool breeze, sweet smell of wet mud and the melodious chirping of birds, not a melody early in the morning! We had a choice between a forest and a valley cottage, we chose the forest one.
As John Muir once said "The clearest way into the universe is through a forest of wilderness", we found our clarity, napping long hours on the hammocks outside or floating in the infinity pool or playing poker all day long. At night we climbed atop a macchan and just looked at the stars, listening to old floyd songs in the back.
"We travel not to escape life, but for life not to escape us"
What I took back
This trip was about self discovery and maybe the end result wasn't what I would expect of my homeland, I found out what a beautiful and diverse place my ancestors were from. Visiting wildernest gave me a different perspective of how we look at a place for all the things it's popular for and ignore the beautiful unknowns.
This five day trip helped rekindle memories from college days and days I spent living in Bombay and memories I can talk about for hours.