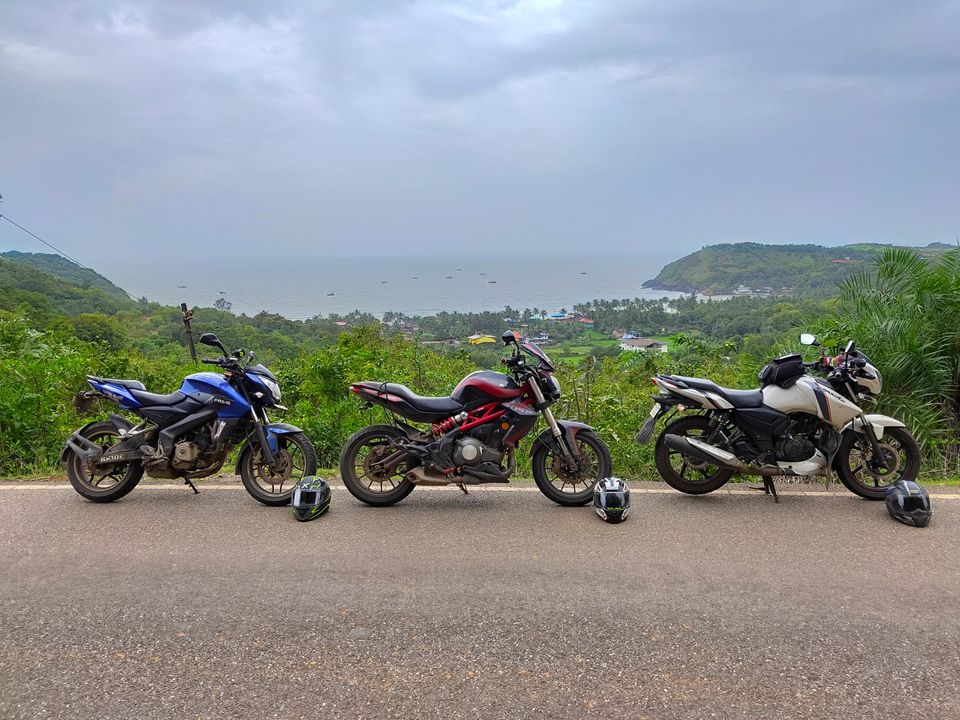 Road trips have always fascinated me, specially bike rides. I think it all started with Dil Chahta Hai. Then ZNMD, YJHD and then finally YouTube, where a lot of travellers and riders started posting there V-logs. Love for motorcycles and cars was always there, but travelling or specifically road tripping to a destination is something else.
My close friend Soham messaged me one day asking that if I am interested in joining him and his brother on a bike ride to Gokarna and a few other places. It was an instant yes from me. I mean, this is what I was thinking every now and then right from the start of this year; to do something exciting!
For the next couple of months we planned everything, purchased the essentials, added a few things to our bike and it's gear, and the D-day for us arrived.
It was a Monday morning around 4 am. Having our luggage mounted on our respective bikes, we refuelled the tanks and left Thane towards Murdeshwara, Karnataka. But little did we know about an early setback is waiting for us. Alok- Soham's brother had his bike facing an battery issue just when we left Thane. We push-started the bike to continue our journey. While riding for more than 550 Kms and entering Karnataka, we experienced heavy rains strong heat and some great roads. We had a plan to cover a 150-160 Kms patch of road through forest from dharwad to ankola before dark. Instead, we ended up starting the same patch at around 7 pm. That 150 Kms were full of mixed emotions. The road was good but not many would suggest you to ride through it at night. There were moments when we felt that this is a never ending loop of road and trees, which would lit up as we passed.
We reached Murdeshwara safe and sound at around 12.30 am and ended a 21 hrs long day full of thrill, courage, excitement and what not!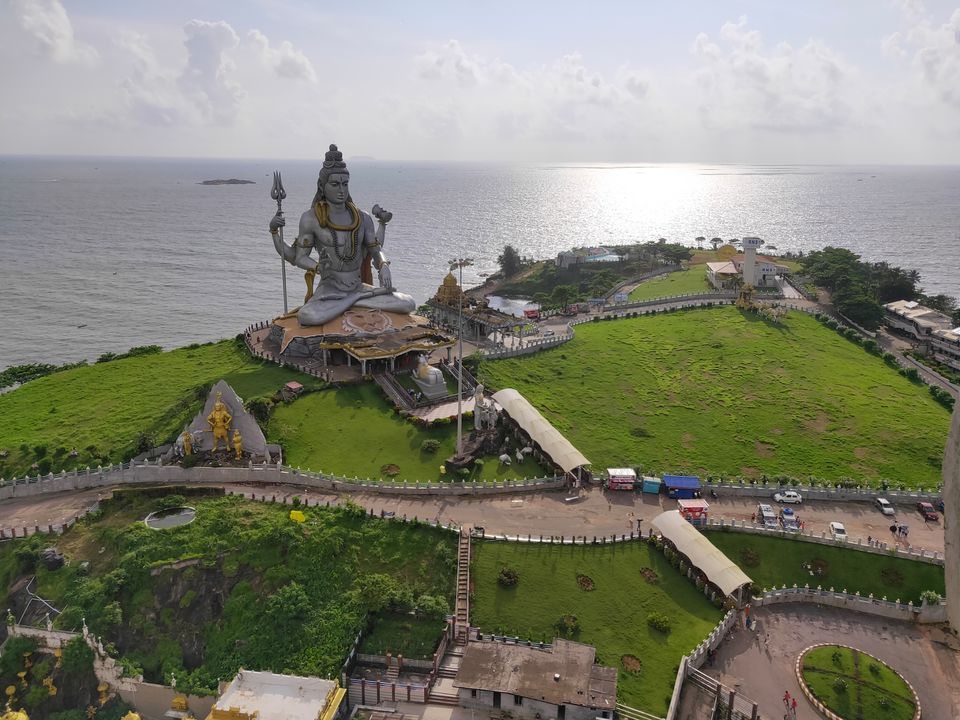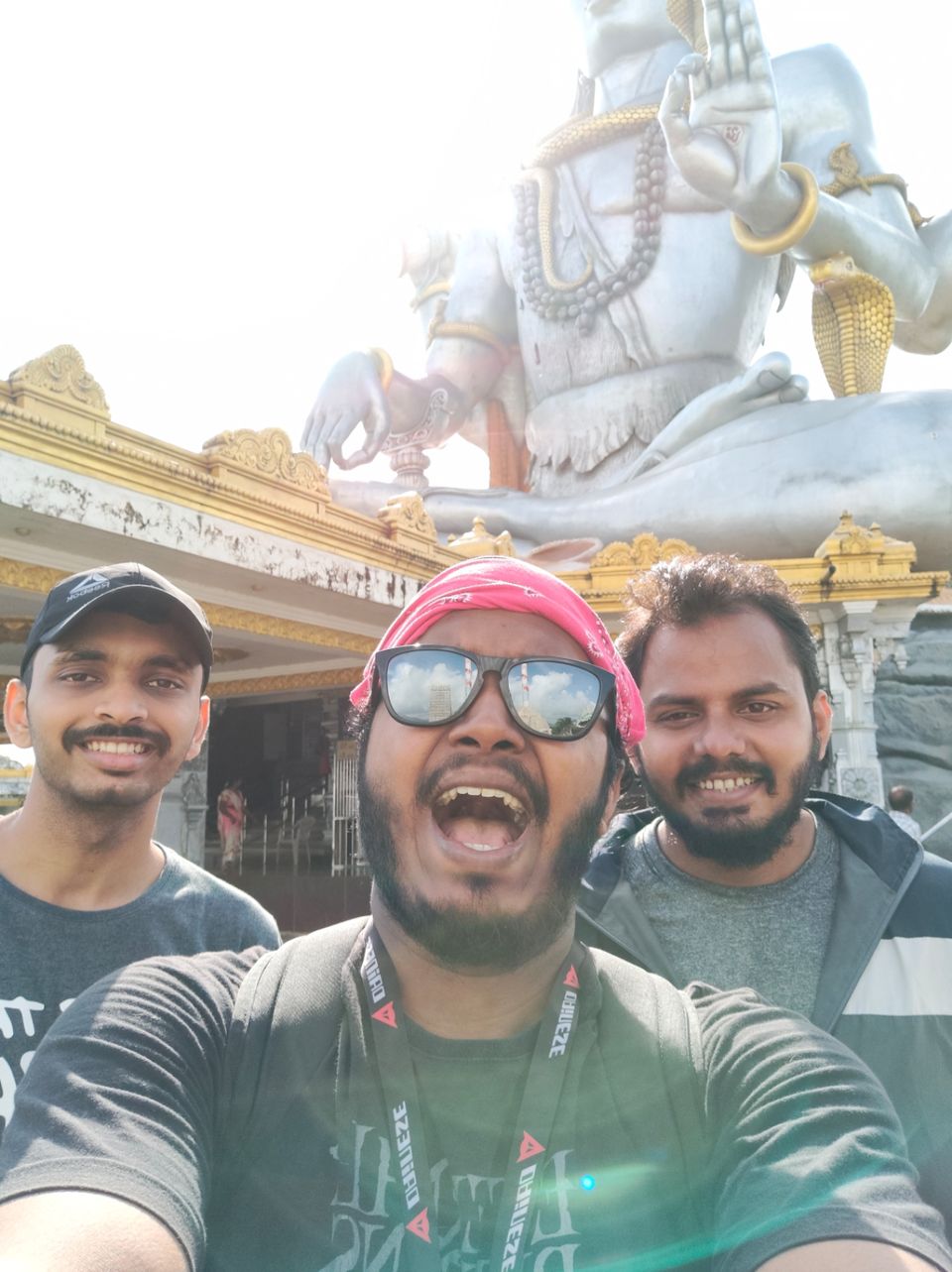 After waking up, we discussed our not-so ordinary Monday over a cup of coffee. We then headed towards the Murdeshwara temple of lord Shiva. This temple has a 123 ft tall idol of lord Shiva and a 20 storey raja gopura which is around 237.5 ft tall, giving a breathtaking view of the idol. The temple is surrounded by Arabian sea, and attracts visitors from all over India & abroad.
Except for the temple, there's not much to explore in Murdeshwara and so we left for gokarna which is about 65 Kms north from murdeshwar. We had booked 3 beds in Zostel Gokarna for 2 nights.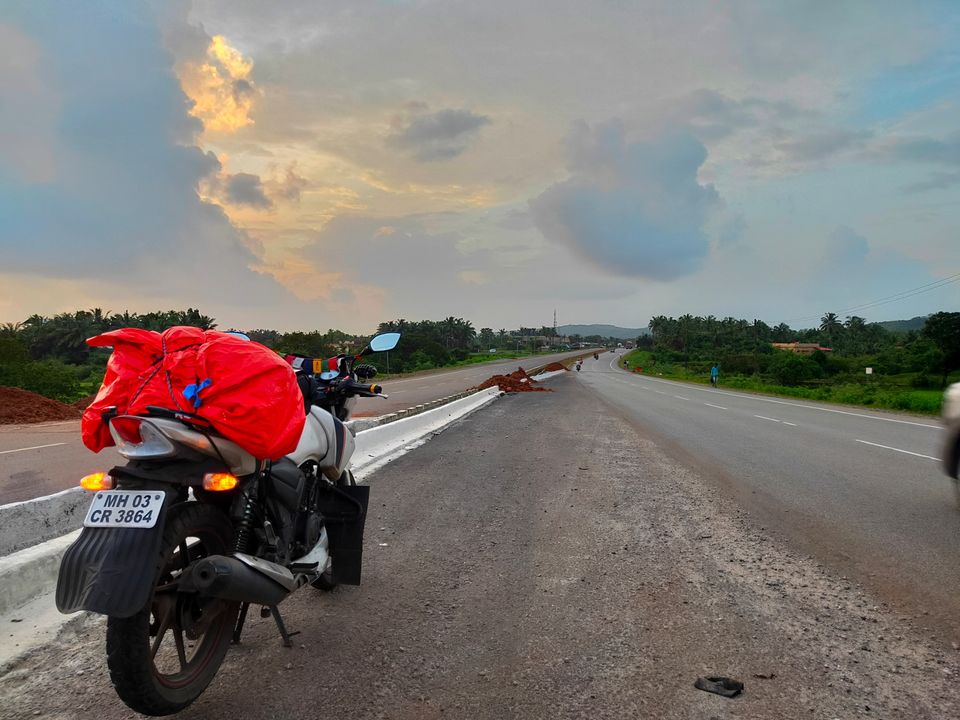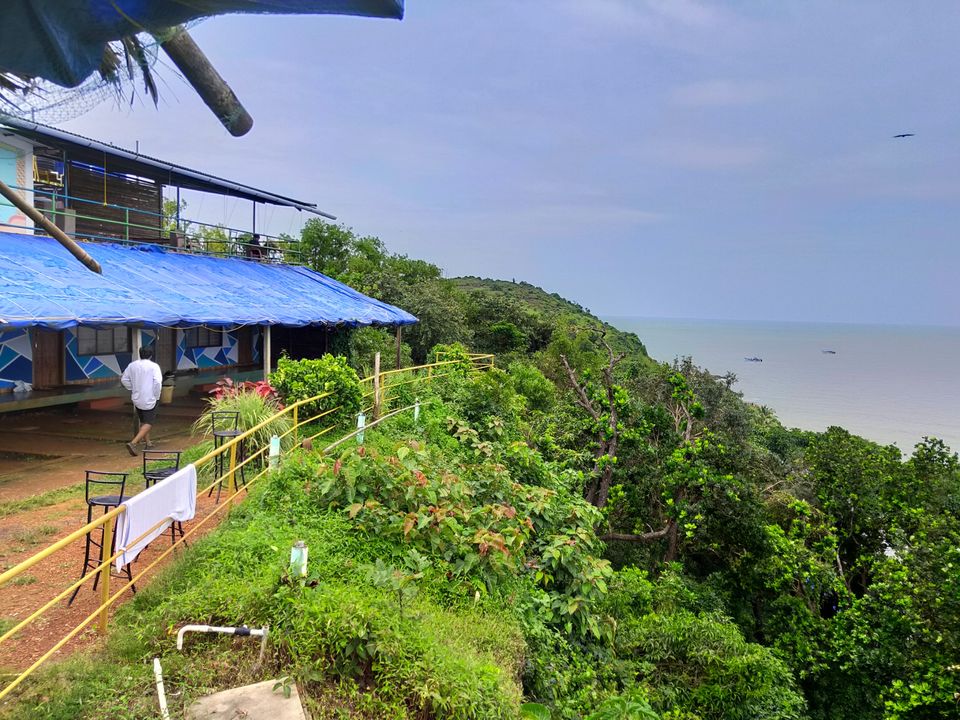 Waking up to a beautiful view of Gokarna beach, we had our breakfast and left zostel to explore gokarna. Gokarna is famous for its calm beaches. We only visited a couple of beaches namely Om beach, Kudle beach as time didn't allow us more. But we made sure to relax ourselves after a couple of hectic days, as we just sat on the beach and shack for couple of hours enjoying the sea and it's calmness.
In the evening as we returned to Zostel, we had our dinner in the Cafe with live screening of a cricket match. Well that's a perfect end to the day for us Indians!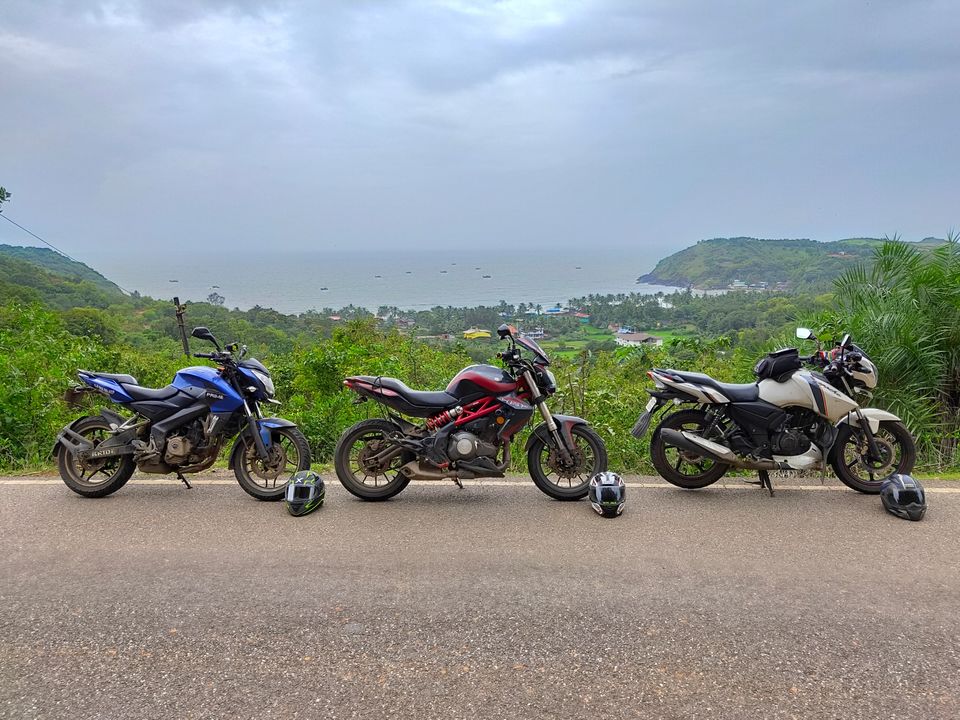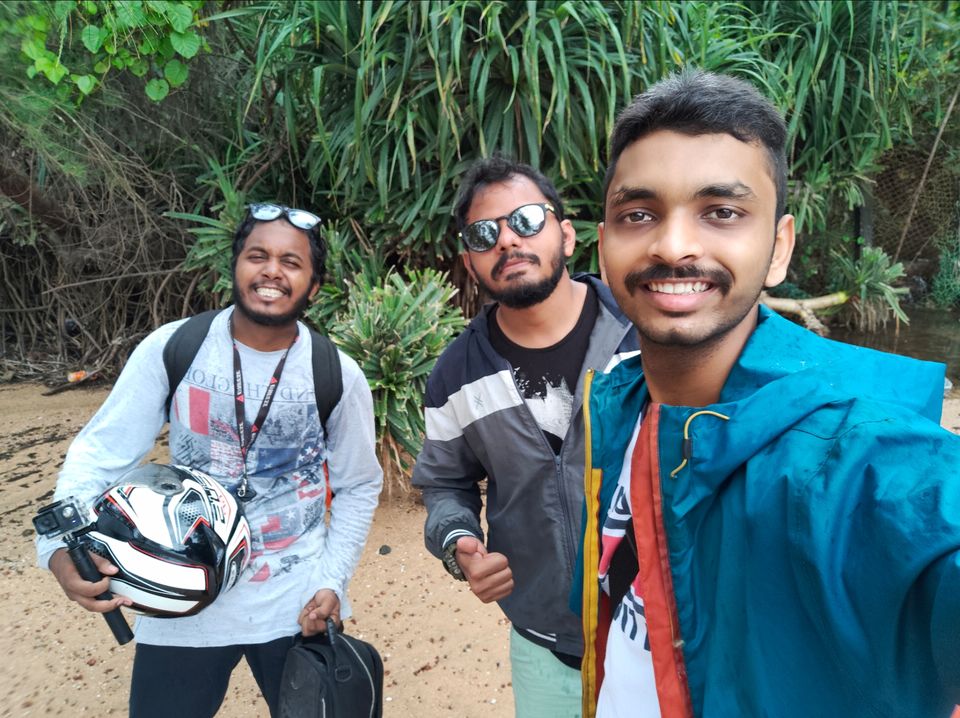 Early morning we left for South Goa. The moment we entered the Goa border, the scenic beauty of South Goa completely took over us. We rode through old Goan houses, calming coconut trees and reached colva beach. We checked in to a resort named Colmar beach resort. A non-ac room cost us 800 bucks for a night considering it was September and off season in Goa. Stay in South Goa was just to relax, go for a swim in the pool and enjoy a nice lunch on the shacks. Later that night we had dinner at the famous Martin's Corner. It is an authentic Goan restaurant which serves some amazing delicacies. It has live music too.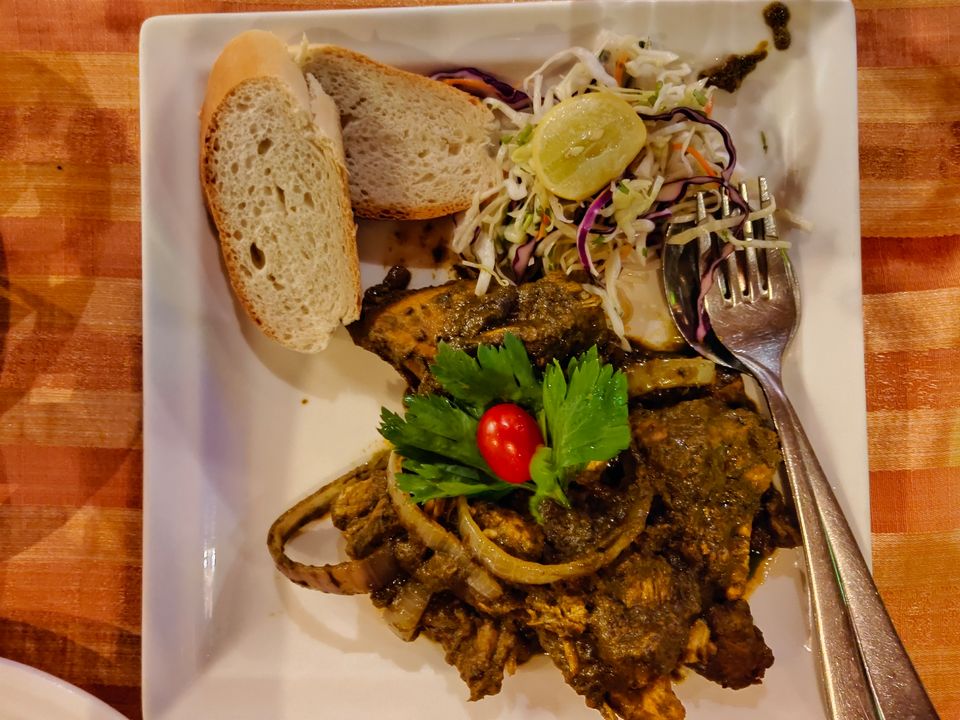 From Colva we next went to candolim beach in North Goa. We had booked a hotel through an online portal only to find out it was fake. After a few calls to the customer care executive we got our refund back. But it made life a bit difficult for us, as in the scorching Goan heat we were roaming around in the search of a good budget friendly hotel for the night. After a hour of searching we found a nice place to stay and wasting no time, we dumped our luggage in the room and left to explore nearby places. We visited aguada fort, sinquerim fort and beach, and the usuals, Baga-calangute beaches. After shopping for our people back home, we had our final dinner for the trip at the famous Fisherman's Cove restaurant in candolim. When in Goa, this is a must visit place. You get the best Goan curries here with some live music in the evening, best place to end the day.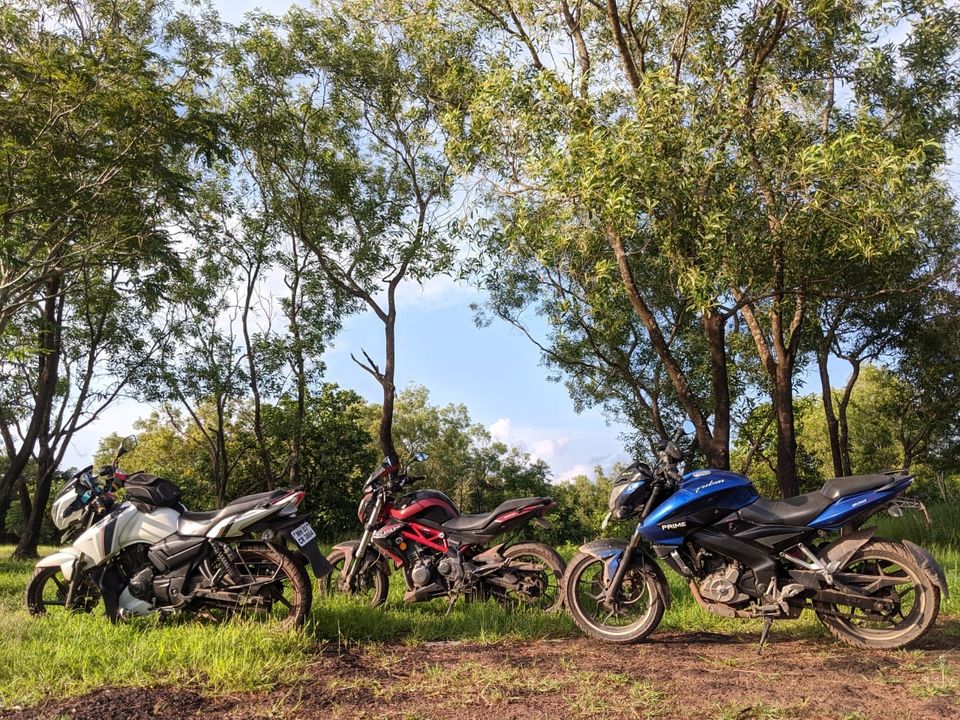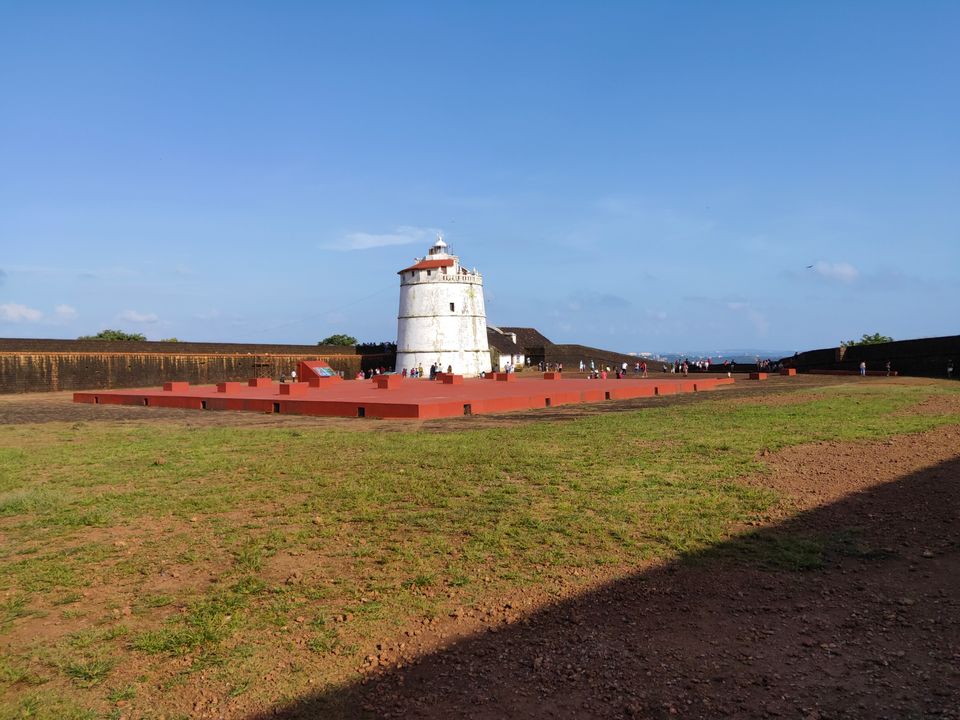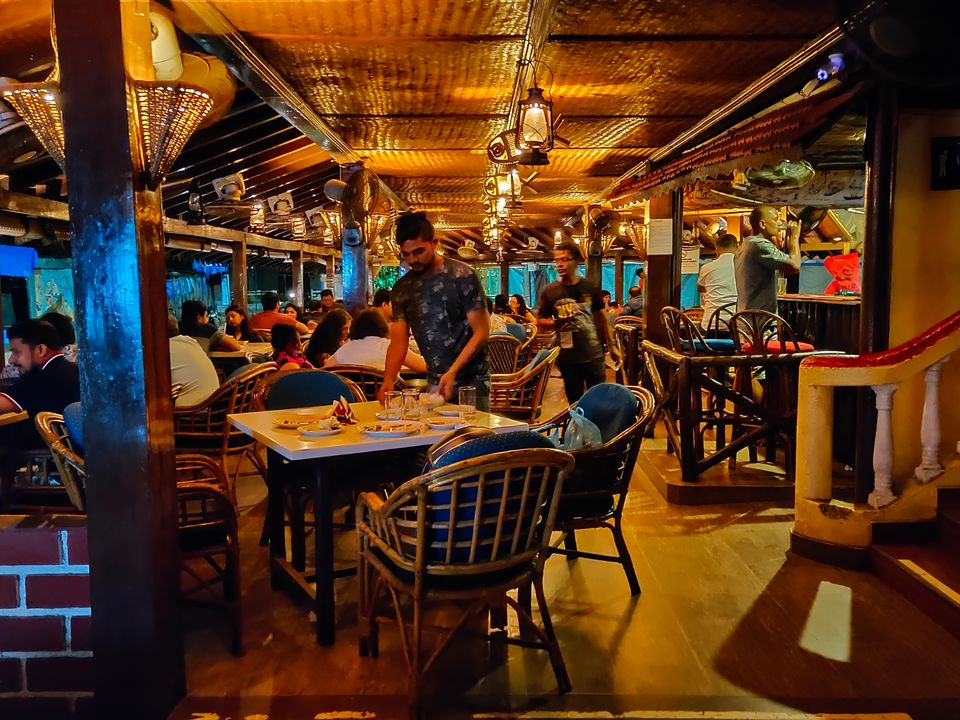 Early in the morning we left for Thane. The last day of this epic trip was all about riding and riding. On our way back, we stopped by at the Amboli waterfalls in the Amboli ghat. As mesmerising as the ghat, is this waterfall.
When we reached home, it displayed 1757 in the trip box of the speedometer, but those were not just numbers, those were moments to cherish for the rest of our lives and also a small step towards my eventual big dream!