Travel memes often talk about about how travelling the world is a function of intent, rather than of money. But the world is hardly flat, so such rhetoric is wasted on those of us who get paid a third-world wage. If you dream of travelling the world and are on an average Indian salary, you know what I mean.
Personally, I am a big advocate (and multiple offender) of the quit-your-job-to-travel cliché. Long term travel is more cash efficient; it's just travel math. But for those who don't buy into that lifestyle, here's a more accessible way to factor some serious travel into your lives.
I am a big fan of numbers, so let's go there. If you have Rs.50,000 in your bank account right now, here's what you could do with it.
5 days in Europe in May/June: Paris > Brussels > Amsterdam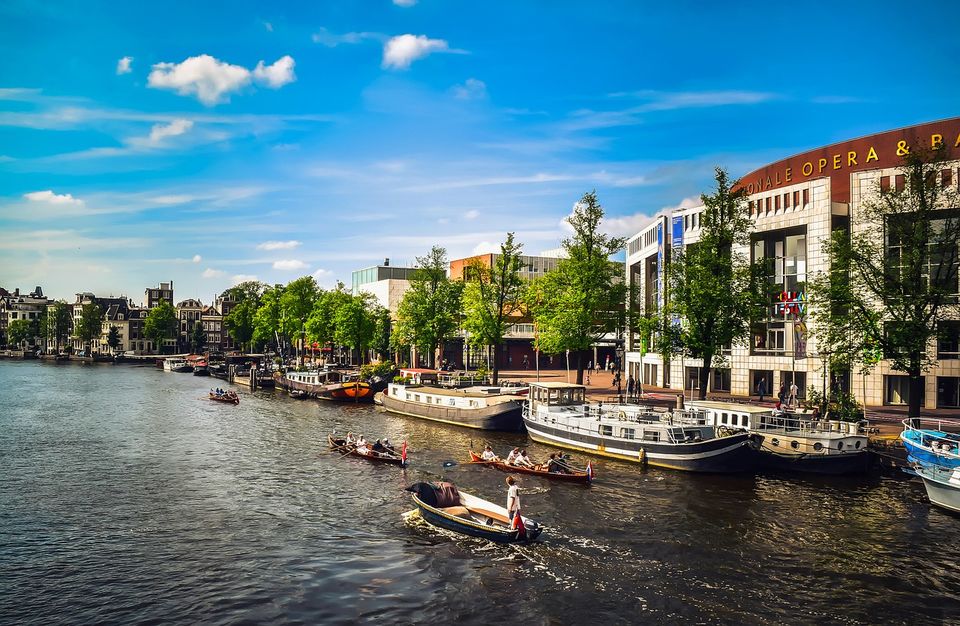 Strictly for first-timers in Europe, this is the classic mini Euro-trip. The hallowed continent is generally not what comes to mind when you think budget travel, and for good reason. Europeans earn some of the highest wages in the world, which means everyday things are more expensive than back home. However, the European travel industry has long catered to young (extremely young), budget travellers – typically from the US and within the EU. Cheap hostels, budget airlines and buses lighten the load a little, and free museums (in some countries) and cheap tours don't hurt either. Here's how to wrap up this trip under Rs.50,000 (700€).
Airfare: Rs.30,000

If you depart from Chennai or Delhi in the months of May or June, your return ticket to Paris will cost you under Rs.30,000.
Accommodation: Rs.6,000

The most basic of hotels can be extremely expensive in Europe, especially in the bigger cities. Instead, a centrally-located hostel or Airbnb will cost you around 15€ or less a night.

Transportation: Rs.6,000
For intercity travel, budget bus companies such as Eurolines, Flixbus and Ouibus will help you wrap up intercity travel within 60€ for the entire trip.
Within cities, minimise your travel expenses by walking as much as possible (especially in Paris), renting a cycle (especially in Amsterdam, 5€) and using public transport. Buy a day pass for your heavy-duty days to save on fares.
Food and drinks: Rs.4000
Supermarkets, street-food vendors and farmers' markets are your best friends. Paris and Brussels have some excellent choices, although Amsterdam can be underwhelming. I suggest cooking your own meals at a self-catering kitchen in your hostel or Airbnb.
Try to keep your food expenses to a minimum – under 10€ a day. Limit yourself to a handful of splurge-worthy experiences – a lazy afternoon in a café in Paris (5€ for a coffee + croissant/dessert), beer in Brussels (2€ for an excellent pint) and cannabis in Amsterdam (5€ to get baked, legally).
Museums and tours: Rs.4000
Pick no more than one attraction a day to stay within a budget. Museum tickets are 5€ upwards and visits usually take up more than 3 hours of your day, so don't cram too many in your itinerary. Buy tickets online through official websites to avoid queues (online prices can sometimes even be lower).
Spending Rs.50,000 in Asia
Asia has long been the refuge of budget travellers and 50 big ones will go a long way (about two weeks, or longer) in popular backpacking destinations such as Thailand, Vietnam, Indonesia and of course India. Here's how to take yourself beyond the banana pancake trail with your savings.
Five days in Maldives in April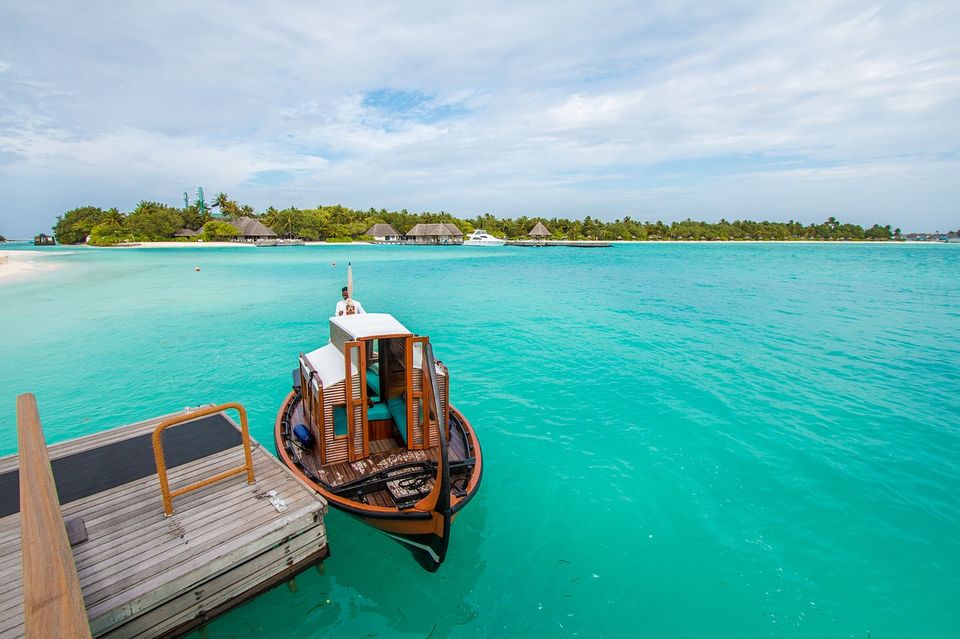 Barring the honeymoon resorts, Maldives is actually quite accessible on a budget, especially in the off-season. Here's what it will cost you.
Airfare: Rs. 12,000 and under
April is the cheapest month to fly to Maldives. Chennai, Kochi and Bangalore are among the cheapest airports to fly from.
Accommodation: Under Rs. 4000 a night.
You can get plenty of Airbnbs and budget guesthouses in Maldives, for as low as Rs.1,500 a night. For Rs.5,000 a night, you can get yourself a swanky room in a mid-range beach hotel or guesthouse.
Food and beach activities: Rs.15,000 – Rs.20,000
Your accommodation will usually provide breakfast and other meals. Snorkelling and island tours and diving trips can cost you anywhere between Rs.5,000 to Rs.10,000, and will often include food. For under Rs.20,000, you can have yourself a pretty amazing beach stint with a couple of dives/snorkelling trips.
4 days in Japan in September: Osaka > Kyoto > Tokyo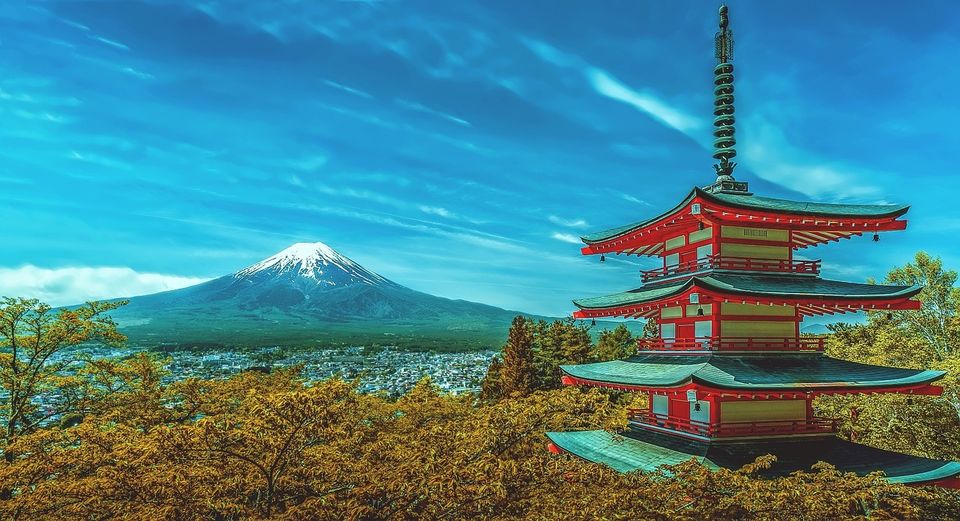 Almost everyone has felt a certain twinge of fascination for Japan, at least once in their lives. Yet this eastern frontier remains largely under-utilised by the average budget traveller. Here's how to put your savings to good use and make it happen.
Airfare: Rs.25,000 and under
Return flights to Osaka cost under Rs.25,000 in the months of August and September. The cheapest airports to fly from are New Delhi and Kochi.
Accommodation: Rs.8,000
Japan has had interesting solutions for budget accommodation for a while. Very easy to find hostels and Airbnbs for under Rs. 2,000 a night.
Transportation: Rs.5,000
High-speed bullet trains are expensive, but are almost an attraction in their own right. It will cost you Rs.8,000 to get from Osaka to Tokyo on the Shinkansen, so I would skip it for buses, which are far cheaper (from Rs.1,500 onwards).
In Japanese cities, day passes are almost always better alternatives to single-tickets. They will cost you between Rs.400 to Rs.700 a day.
Food and drinks: Rs.5,000 to Rs.7,000
Food is one of the biggest attractions in Japan. A typical meal in an average restaurant will cost you around Rs.500, and slightly more with beer or saké.
Sightseeing: Rs.10,000
Museums and guided cultural tours in Tokyo and Kyoto will cost you Rs.1,000 and upwards, excluding transportation; food tours and day trips will cost you a little more (upto Rs.5,000 each).
A week in the Visayas in the Philippines – July/August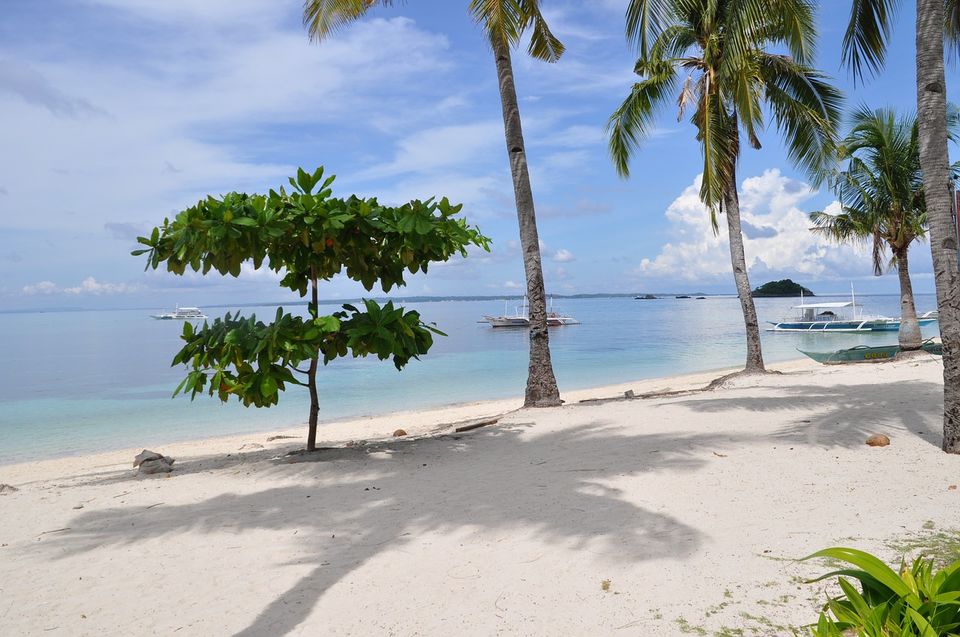 A gorgeous archipelago of azure seas and green mountains, Philippines has some of the world's best kayaking, diving and a vibrant beach backpacking scene. A week-long trip to the Visayas in the Philippines will cost you under Rs. 50,000.
Airfare: Rs.15,000
Return flights to Cebu cost under Rs.20,000 in July and August. The cheapest airports to fly from are Tiruchirapalli, Kochi and Chennai.
Accommodation: Rs.9,000
In the Philippines, like in much of Southeast Asia, you can find accommodation for under Rs.500 a night. Budget a little more for a nicer room by the beach. August is rainy season in the Philippines, so you will be spending quite some time in your room, gazing at the view outside. So I would budget around Rs.1200 a night.
Transportation: Rs.7,000
Fast ferry boats will cost you Rs.500 and upwards between islands. Budget airlines operate for certain routes (weather permitting) at around Rs.2,000 (one way).
Food and drinks : Rs.5,000 to Rs.7,000
A typical meal with drinks in the Philippines (at a budget restaurant, by the beach) will cost you Rs.300.
Beach activities: Rs.10,000
Everything from massages to rock-climbing are on the table. For Rs.10,000, you can squeeze in a fun dive, a full day of island hopping and as many massages as you'd like.
How to hack Australia in under Rs.50,000: 4 days in Sydney
I won't lie, Australia is expensive. But the biggest chunk of your travel money will go towards commuting in between cities, which are all very spread out. So my advice is to fly to a city and explore what's on offer within and nearby. And in the process, check off another continent off your list.
Sydney is often cited as one of the most liveable cities on the planet, and it will cost you less than Rs.50,000 to find out why. Here's how to do it.
Airfare: Rs.21,000 to Rs.25,000
September is the cheapest month to fly to Sydney. Cheapest flights are from Kochi, Delhi and Kolkata.

Accommodation: Rs.8000
A decent number of hostels and several cheap homestays in the city. Budget out Rs.2,000 a night for accommodation in Sydney. If you are willing to go a bit further out, to Coogee Beach and beyond, you can find a pretty good deal for under Rs.1000 a night.
Transportation: Rs.4,000
Get an Opal Card as soon as you get in. It is a pay as you go top-up card for public transportation across the city. Single fares will cost you around Rs.200 on the Opal Card.
Food and drinks: Rs.8,000
Again, supermarkets and self-catering kitchens. Breakfast is normally included with your stay, so make sure you take full advantage of that. Cheap street eats, with an occasional sit-down meal with drinks will cost you around Rs.2500 a day. There is no real upper limit when it comes to dining in Sydney, so keep an eye on how much you are spending.
Tours and sightseeing: Rs. 2,000 to Rs. 5,000
Surfing lessons and museum tours in Sydney are extremely expensive. To make the most of your money in Sydney, go on as many self-guided tours and experience the city like a local. Walk on the bridge, laze on the many beaches, stroll in the gardens. Pick up an events listing guide to make the most of what Sydney has to offer. There are free shows and events on any given day to take advantage of.
Have you ever planned an international trip within Rs.50,000. Tell us all about it on Tripoto and help other travellers out.
Frequent searches leading to this page:-
Thailand tour package 3 days 2 nights, Thailand tour package from Chennai, Thailand tour package from Delhi