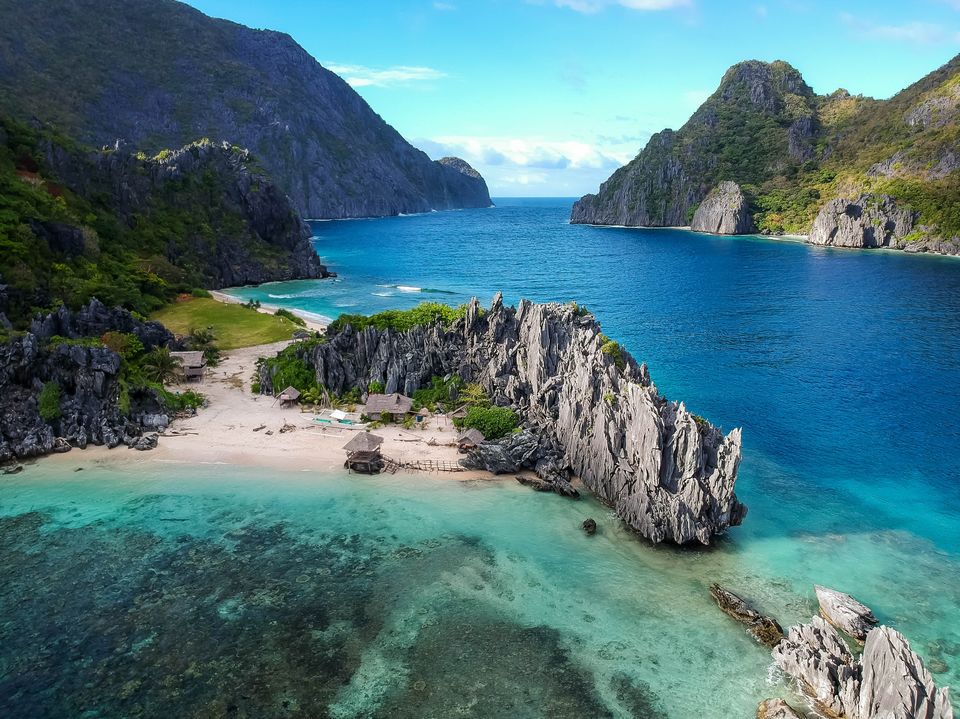 Full price breakup is given at the end.
Embark on a dreamy 7-night honeymoon getaway to the Philippines, where you can relax and unwind in the midst of the most stunning natural beauty. The idyllic island destinations of Coron and El Nido still look untouched. Spend your days soaking in the crystal clear waters, lounging on pristine beaches, and experiencing the vibrant culture of the Philippines. From island hopping tours, kayaking, and snorkeling, to simply relaxing and taking in the serene surroundings, the Philippines offers sophisticated hotel options without burning a hole in your pocket. This budget-friendly itinerary offers the perfect mix of adventure and relaxation for a memorable honeymoon experience.
Day 1-2: Manila
Arrive in Manila and spend the first two days exploring the city. Visit the Intramuros, Rizal Park, and the Manila Ocean Park. In the evening, enjoy a traditional Filipino dinner at a local restaurant.
Day 3-4: Coron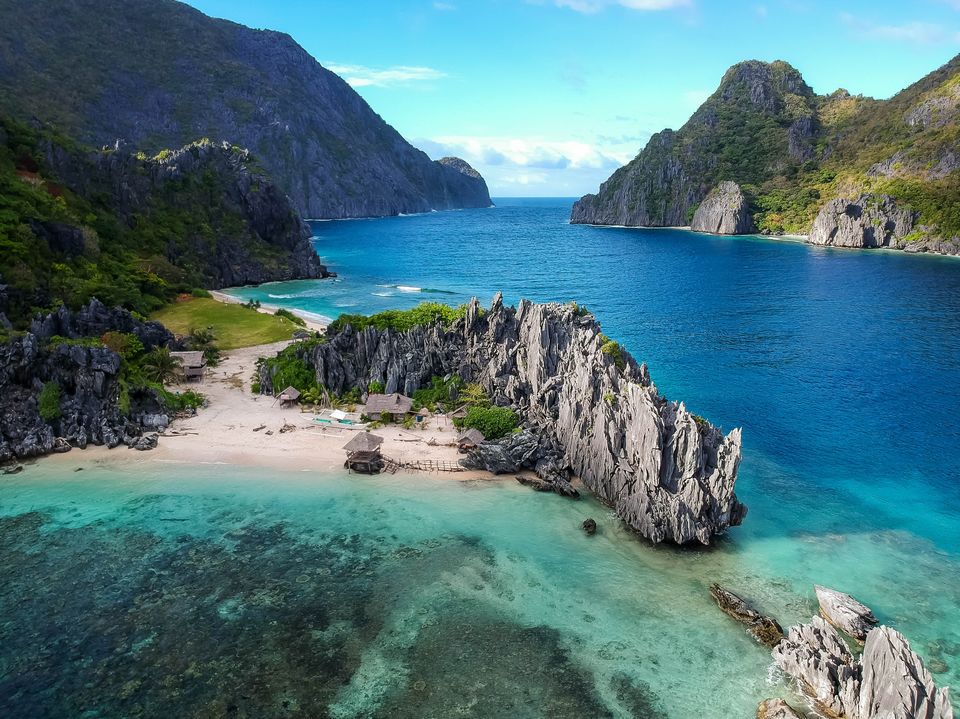 To get to Coron from Manila, take a direct flight.
Fly to Coron and spend the first day relaxing and lounging on the beach.
Next day, go on a stunning island hopping tour to Malcapuya Island, Banana Island, and Bulog Dos Island: INR 4,000 for two people (this includes lunch and snorkelling gear).
You can also opt to visit the pristine Kayangan Lake and the Twin Lagoon (entrance fees Rs 400 for 2 people).
On your second day in Coron, you also have the option to soak in the majestic miracle of Maquinit Hot Springs (INR 600 for two people, inclusive of entrance fee and transportation)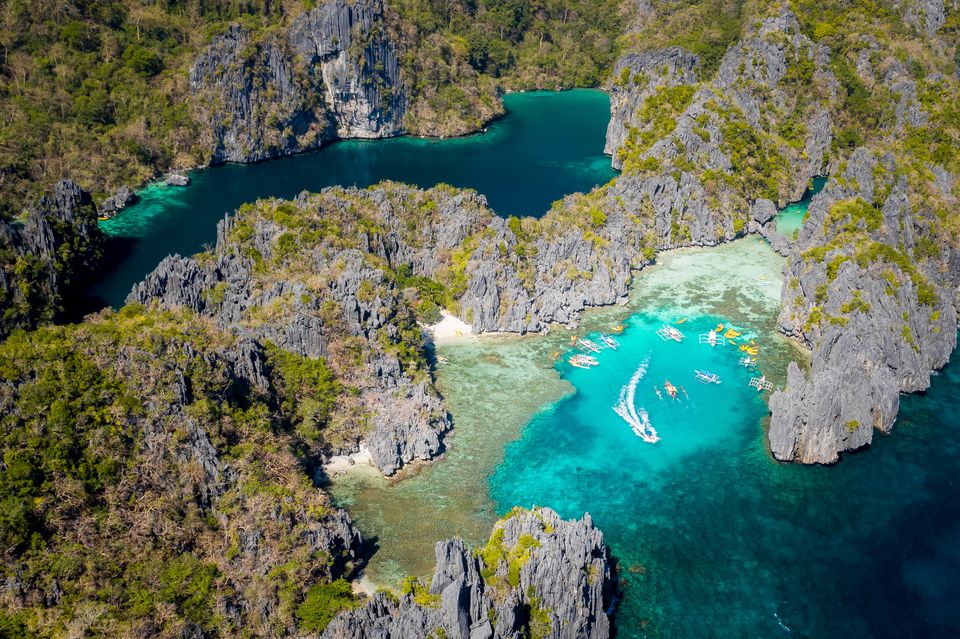 From Coron, take a ferry to El Nido and spend three days on this beautiful island. On your first day here, you can enjoy the white beaches, swim in the warm ocean, and in the evening, enjoy the vibrant nightlife.
On your second day in El Nido, take a boat and go on an island hopping tour to the Small Lagoon, Big Lagoon, Secret Lagoon, and Shimizu Island where you can Kayak and snorkel to your delight (INR 6,000 for two, inclusive of lunch and snorkelling gear)
On your third day in El Nido, you can either visit the Nacpan Beach, Nacpan Beach, a four-kilometre strip of cream-coloured sand and coconut trees with turquoise water (INR 1,000 for two people, including transportation and food); or, you can chill at your resort and just bask in the glory of the beauty of the island.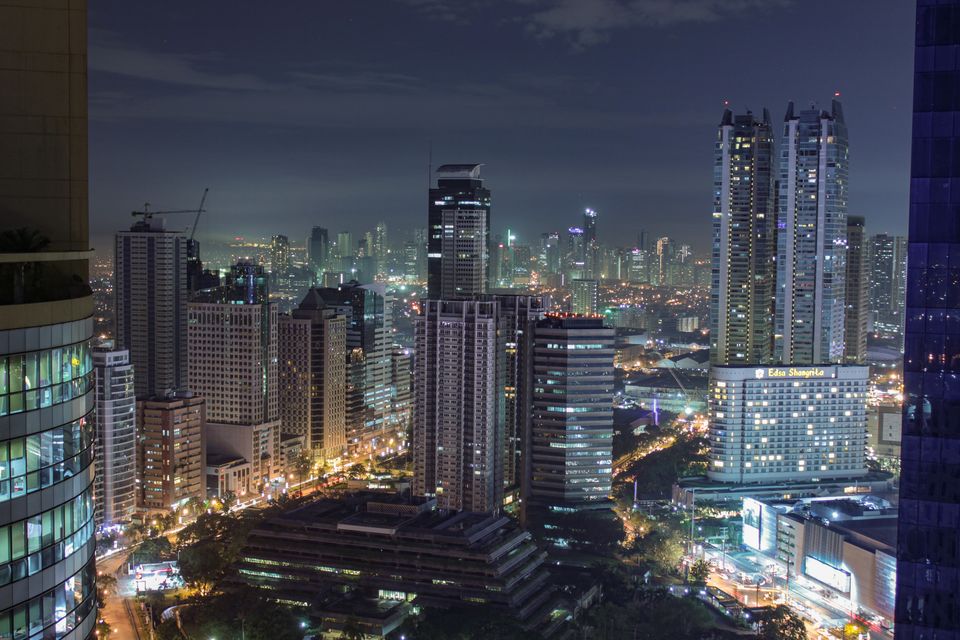 Fly back to Manila and spend the day shopping or exploring more of the city. In the evening, enjoy a farewell dinner at a local restaurant before departing for your flight next day.
Day 9
Depart from Manilla to India.
Total Cost Breakdown:
Return flight from Kolkata to Manila: INR 60,000 (for two people)
Return flight from Manila to Coron: INR 20,000 (for two people)
Ramada Encore by Wyndham Makati: INR 14,000 (for three nights)
Coron Westown Resort: INR 15,000 (for two nights)
Isla Amara: INR 30,000 (for three nights)
Return ferry from Coron to El Nido: INR 8,000 (for two people)
Food and Miscellaneous Expenses: INR 25,000 (for two people)
Total Cost: INR 1,72,000 (for two people)
The Philippines is a stunning and budget-friendly yet luxurious destination for honeymooners seeking relaxation, adventure, and natural beauty. You have more enjoyable vistas than the Maldives, yet the prices are less than half. From the bustling streets of Manila to the pristine beaches of Coron and El Nido, this 7-night itinerary offers the perfect mix of activities and relaxation to make your honeymoon an unforgettable experience.
Note: This is a rough estimate and the actual cost may vary based on the time of travel, availability, and currency exchange rates.
Ready to travel for free? Earn credits and redeem them on Tripoto's weekend getaways, hotel stays and vacation packages.