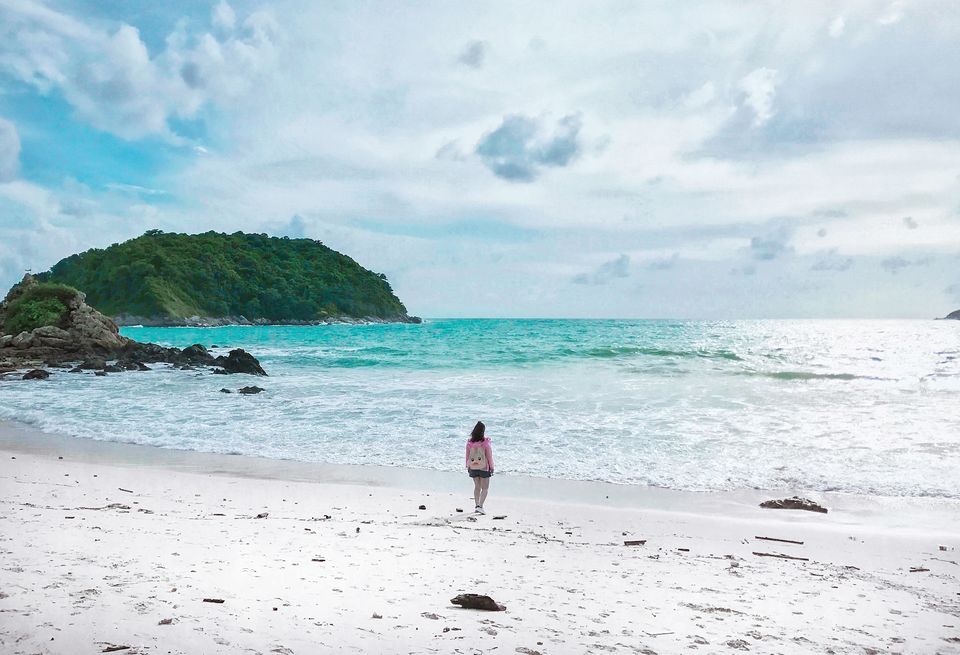 Picture yourself relaxing on some gorgeous sandy beach next to the turquoise blue waters of a vast ocean. For me, it's one of the best feelings in the world to just sit back and take in the view without a worry. And if you happen to be a beach lover who's planning a holiday to some exotic destination soon, an Andaman holiday is just what you need.
Located around 1,200 km from the Southeastern coast of Indian mainland in the Bay of Bengal, Andaman islands make for one of the best tropical destinations in India. Blessed with pristine beaches, clear waters, exotic marine life, delicious cuisines, and picturesque islands, it's a place where you can not only enjoy a host of water sports but also indulge in the fascinating experience of visiting several sites of historical significance.
Holidaying at most beach destinations in India can burn a hole in your pocket, especially if you are travelling solo, and so, a well-planned tour itinerary will not only help you avoid overshooting your budget but also enjoy your holiday to the fullest without a worry. So, I booked one of Veena World's Andaman Nicobar tour packages and also got invited to the Veena World office in Mumbai which ensured a well-planned and personalised holiday itinerary according to my own choices and comfort, unlike the preset schedules provided by other tour operators.
From getting the best tour guides to saving a lot more than what I could when I last travelled to Andaman without a planned itinerary, here's what happened during my 6-day customised trip to Andaman.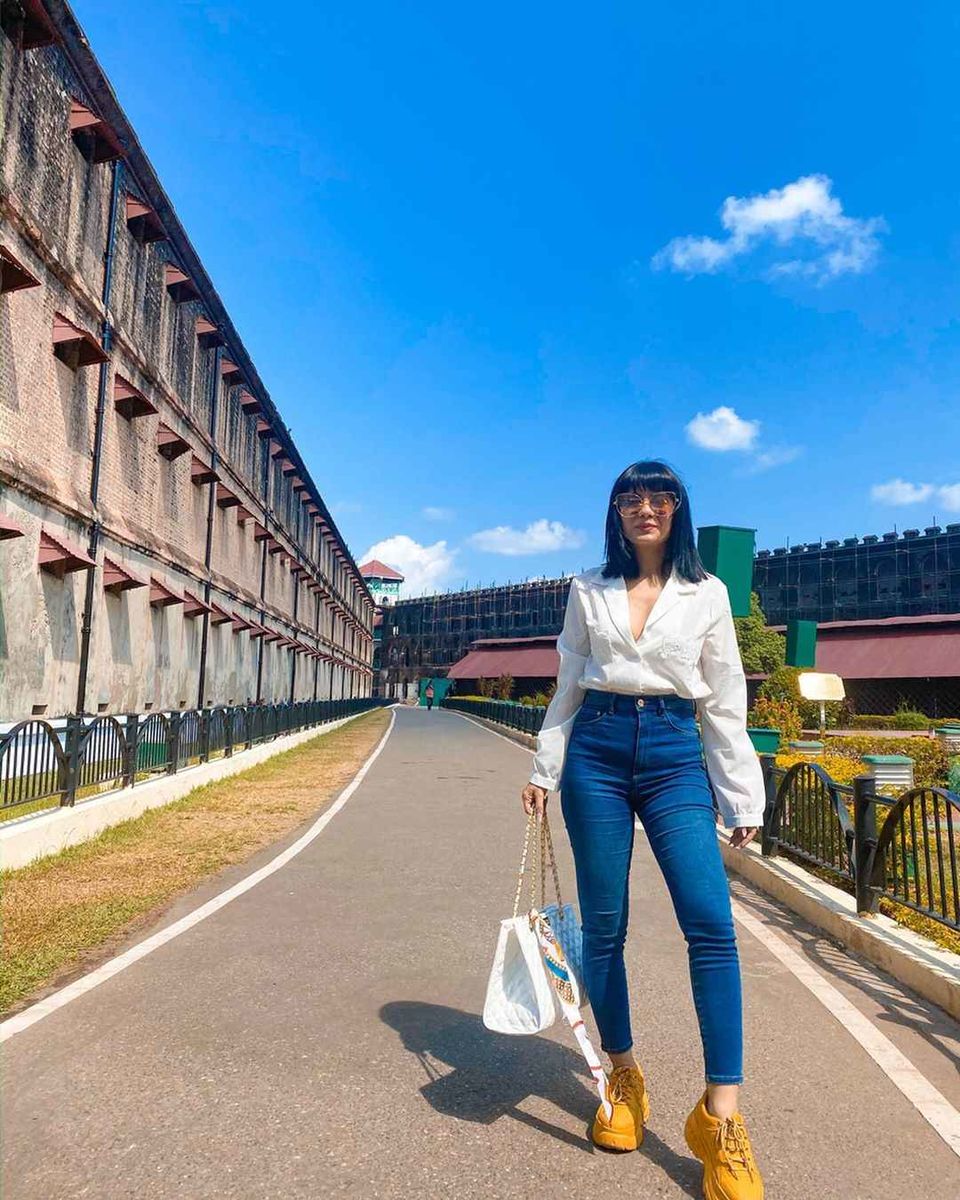 The first place I explored after arriving in Andaman was the capital city, Port Blair. Home to some mind-blowing natural beauty and places of huge historical significance in Indian struggle for freedom, Port Blair is the heart of tourism in Andaman. I visited the colonial-era Cellular Jail and Cellular Museum.
The experience was absolutely moving and intriguing at the same time, for it was enough to remind me how priceless the freedom is that we enjoy as citizens of independent India. Later, I visited the Veer Smarak and witnessed a documentary-based light and sound show in the evening which made my day even better. But the thing I loved most about the Day 1 of my Port Blair tour package was the coconut water I got as a welcome drink at Port Blair. It was just so refreshing!
Time required: Entire day
Budget accommodation: Peerless Resort
Other places to visit: Samudrika Naval Marine Museum, Viper Island, North Bay Island, and Corbyn Cove beach
Places to eat: Amaya restaurant, Icy Spicy, Annapurna, New Lighthouse Restaurant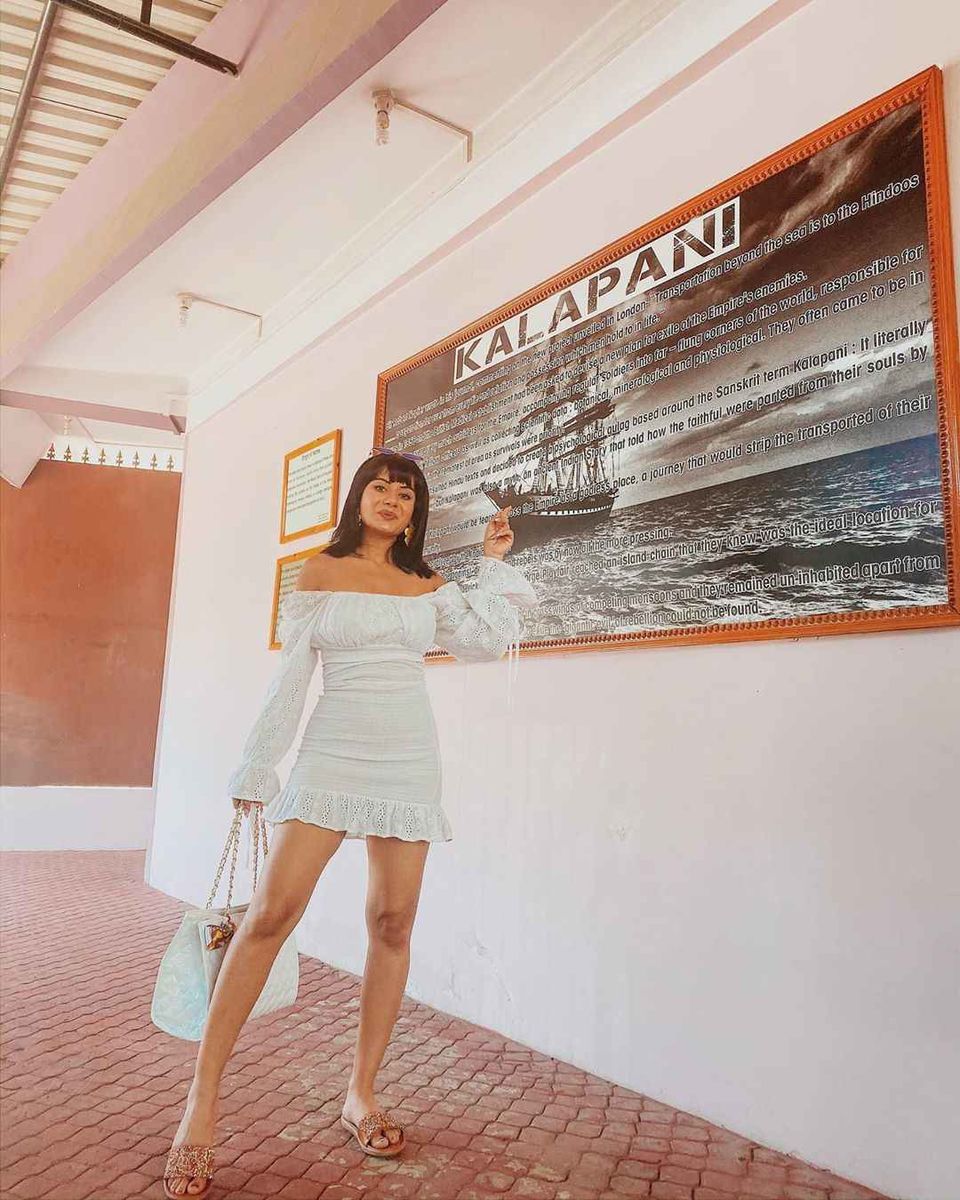 A fresh day brought new experiences as I visited the Kala Pani Museum where pictures spelled out the Japanese occupation of Andaman and atrocities committed by British on Indian freedom fighters. Later in the day, a mesmerising coastal cruise to the much popular Havelock Island, also known as Swaraj Dweep, provided much-needed relief from the morning schedule of grim Indian history.
Sitting in an air-conditioned cruise boat, looking out of the window at the picture-perfect islands in the distance and glistening blue waves creating playful patterns on the surface of the vast ocean – that's kind of holiday mood one would want to be in while enjoying a cruise in Andaman.
Known for its stunning beaches, wonderful coral reefs, enchanting diving sites, and forests with a huge variety of flora and fauna, Havelock Island is simply an unmissable attraction for all of you who're planning an Andaman Nicobar trip.
Time required: 2 days
Budget accommodation: Silver Sand Village Resort
Other places to visit nearby: Kala Patthar Beach, Vijaynagar Beach, Govindnagar Beach, mangroves.
Places to eat nearby: Full Moon Cafe, Fat Martin, Anju Coco, Bonova Cafe and Pub, Something Different - A Beachside Cafe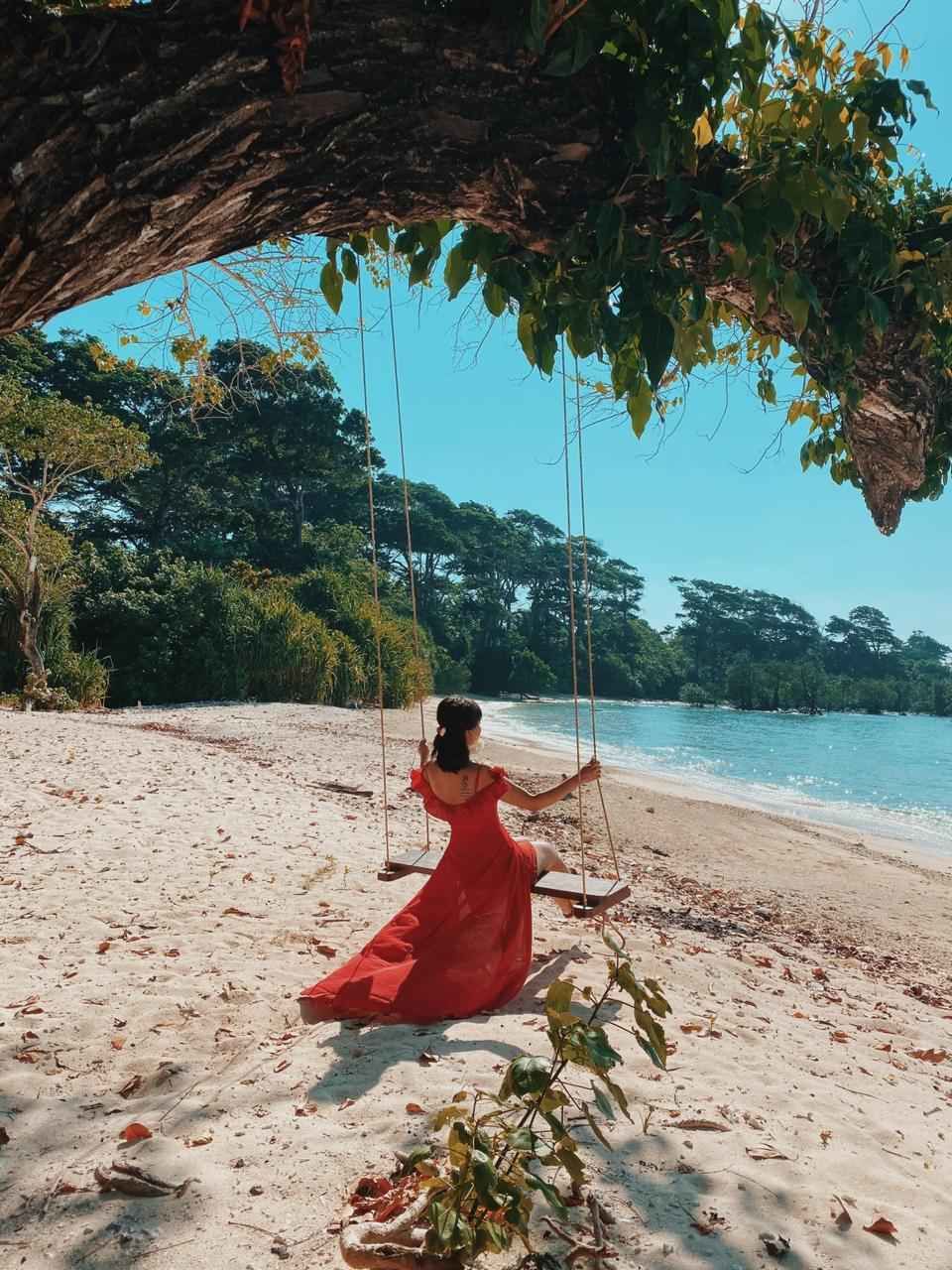 Well, if you ask me to pick the most memorable experience from this Andaman trip, it'd be Scuba diving in the crystal clear waters of Havelock Island. I had never done something like that before, but when I actually dived into the blue water of the sea, the sight beneath the surface was as beautiful as most views I had witnessed from up there.
And that was not it! The itinerary took me for a visit to the Elephant beach which is a hotspot for scuba diving, snorkelling and other water sports. I enjoyed a glass-bottomed boat-ride that allowed me to see different kinds and colours of corals and fish beneath the boat. Perhaps, a great idea for someone who doesn't want to go scuba-diving! Considered as one of the best beaches in Asia, Radhanagar beach was the next stop. Just like the last time I was here when I was travelling solo, one look and the beach just took my breath away.
The best part was that there were hardly any tourists at the beach at that time. This silky-smooth white sand beach transitions into a dense tropical forest rich in a wide variety of flora and fauna. I just sat there for a while, enjoying the beautiful sunshine and the immense natural beauty that surrounded me at the Radhanagar beach
So, the next time you're planning to avail a Havlock Island tour package, you know where to book it from!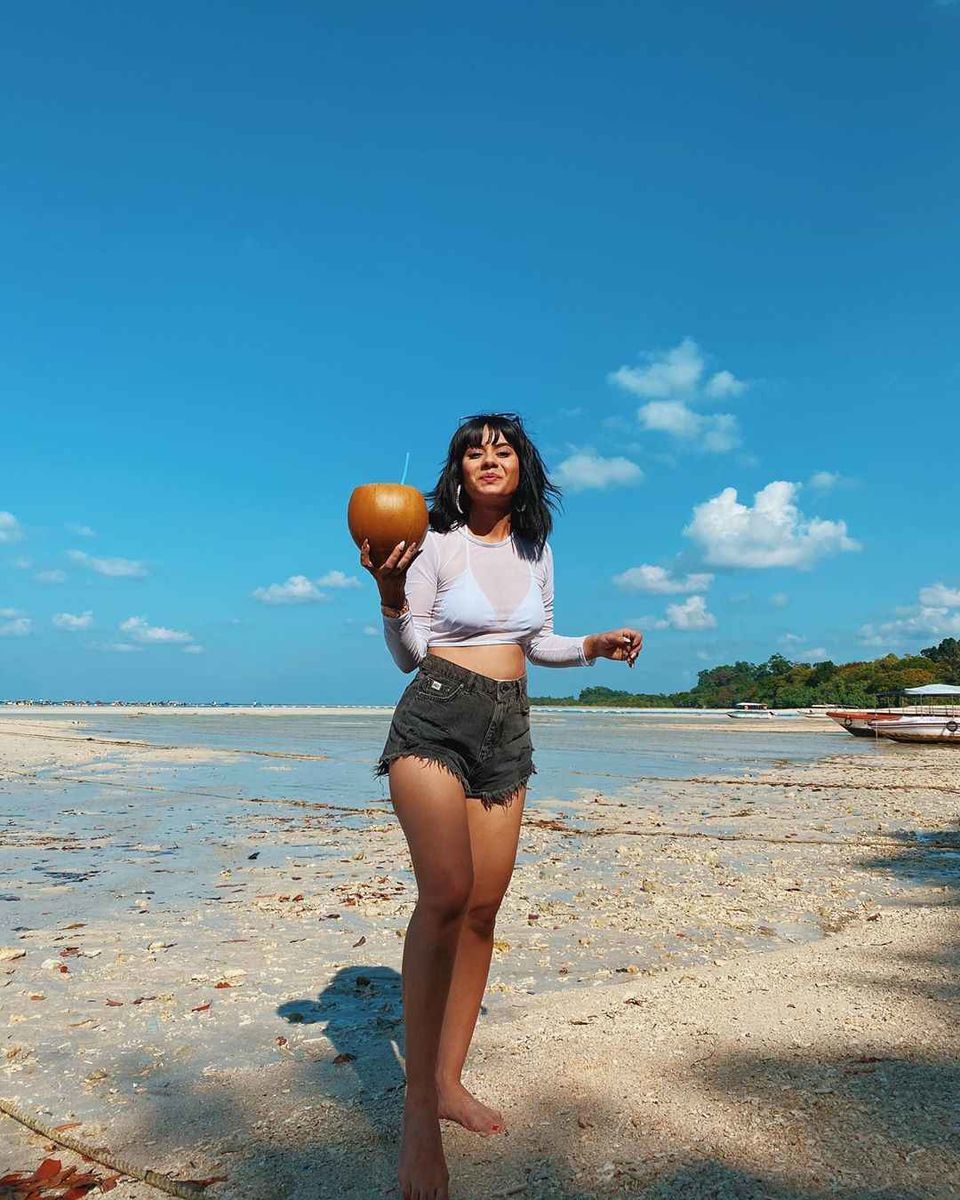 The island hopping continued on the fourth day of the Neil Island tour package and I got on board another exhilarating cruise to Neil Island, also known as Shaheed Dweep. This gorgeous island is located about 35 km from the south coast of Port Blair and is blessed with incredible beaches with lush cultivation attract tourists from all over, thanks to the pleasant year-round climate. If all you want is peace and natural beauty around you, there are few places better than Neil island.
The cruise from Port Blair takes approximately one hour and lets you revel in the panoramic views of the sea. Or you can utilise this time to simply enjoy a nap, like I did! A visit to Neil island wouldn't be complete without visiting the beautiful Bharatpur beach. Teeming with a vivacious marine life, including the vivid coral reefs that are easily visible through its clear shallow waters, Bharatpur beach is truly a natural wonder.
Well, I experienced it all and my overnight stay at the comfy Silver Sands Beach Resort made it even more perfect. The room window opened to fantastic views of the beachside garden and the panoramic view of the vast sea which looked amazing during sunrise.
Time required: 2 days
Budget accommodation: Silver Sand Beach Resort
Other places to visit nearby: Laxmanpur Beach, Sitapur Beach, Ramnagar Beach.
Places to eat nearby: Dugong, Garden View Restaurant, Blue Sea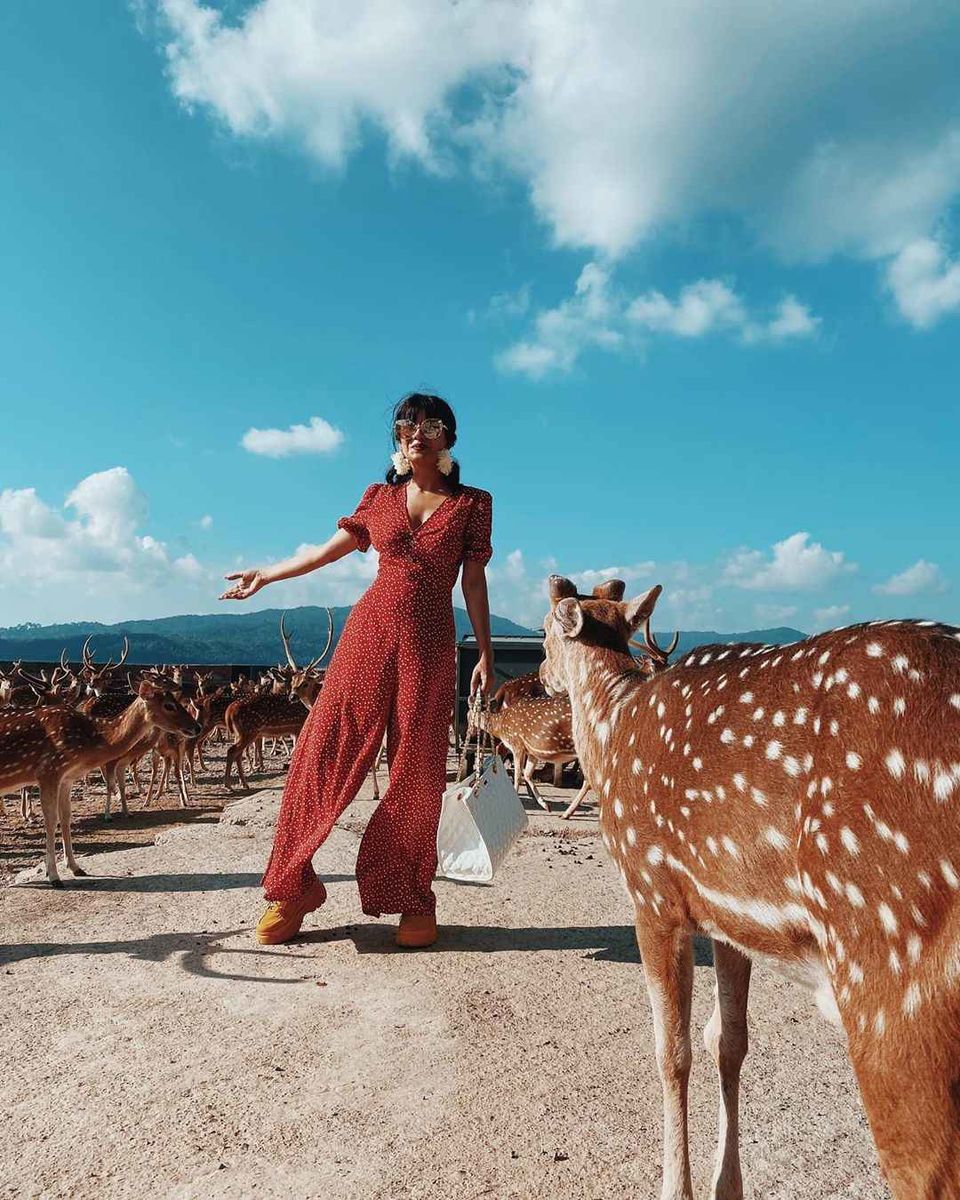 Having missed out on visiting Ross Island on the first day of my trip, I was really keen on visiting the island. My wish came true on the second last day I left Neil Island on a cruise for Ross Island.
Now known as Netaji Subhash Chandra Bose Island, Ross Island is famous for a wide variety of animal life and the ruins of British architecture. I thoroughly enjoy every bit of the time she spent there feeding peacocks and deer, all thanks to my extremely knowledgeable guide who helped me get friendly with the animals and shared a lot of information about the history of the island.
For dinner, I was treated to authentic local dishes in Port Blair, which also marked the end of an exciting day of my 6-day Andaman solo trip.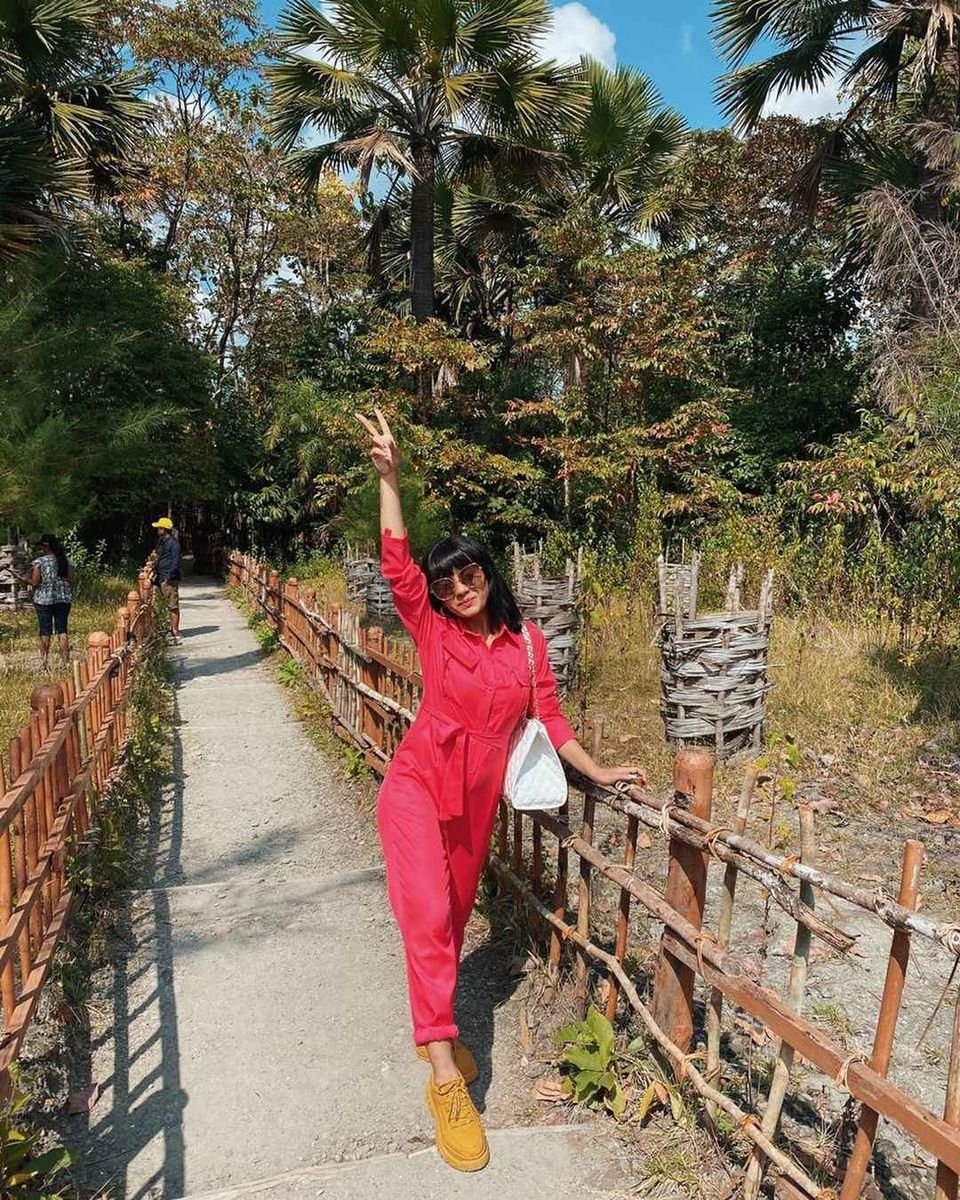 The last day of my Andaman Nicobar tour package began with a visit to Baratang island that is located around 150 km from Port Blair. The island is known for beautiful laid-back beaches, mangroves, mud volcanoes and limestone caves.
Making my way through placid water bodies and forest reserves on a boat, I was enthralled by the bold display of natural beauty as I visited the wondrous limestone cave system and mud volcanoes, the only of their kind known in India.
For lunch, I checked in to Something Different, a beachside cafe that, according to me, stood true to its name. The spacious open-air dining room, a wide range of international and local cuisines on the menu and a decent collection of books made a routine lunch blissful. This pretty much wrapped up the last day of my holiday at Andaman.
Time required: Entire day
Budget accommodation: Peerless Resort Port Blair
Best time to visit Andaman:
November to February is considered the best time to visit Andaman owing to the pleasant weather. It is recommended that you avoid visiting Andaman during monsoons which may extend from June to September due to heavy rains and frequent high tidal waves.
Do's & don'ts:
1. Strict traffic rules mean you have to follow the rules or risk getting penalised.
2. Take permission from lifeguards at the beaches before entering the sea for a swim.
3. Be sensitive and mindful of the privacy of the tribals.
4. Go scuba diving only with instructors who have valid certifications by international professional organisations.
5. Carry sunglasses, sunscreen and enough cash.
6. Don't smoke in public.
7. Don't use plastic bags as they are strictly banned in Andaman.
8. Don't practice nudity anywhere in public in Andaman.
9. Don't miss shopping in the weekend flea markets.
The experience of exploring Andaman through Veena World tour itinerary was remarkable. If you are a solo budget traveller who wishes to travel to Andaman and get the best of it without overspending and compromising on comfort and experiences, Veena World is what I recommend.
So, why not try something that is good for the soul and the pocket!
In association with Veena World