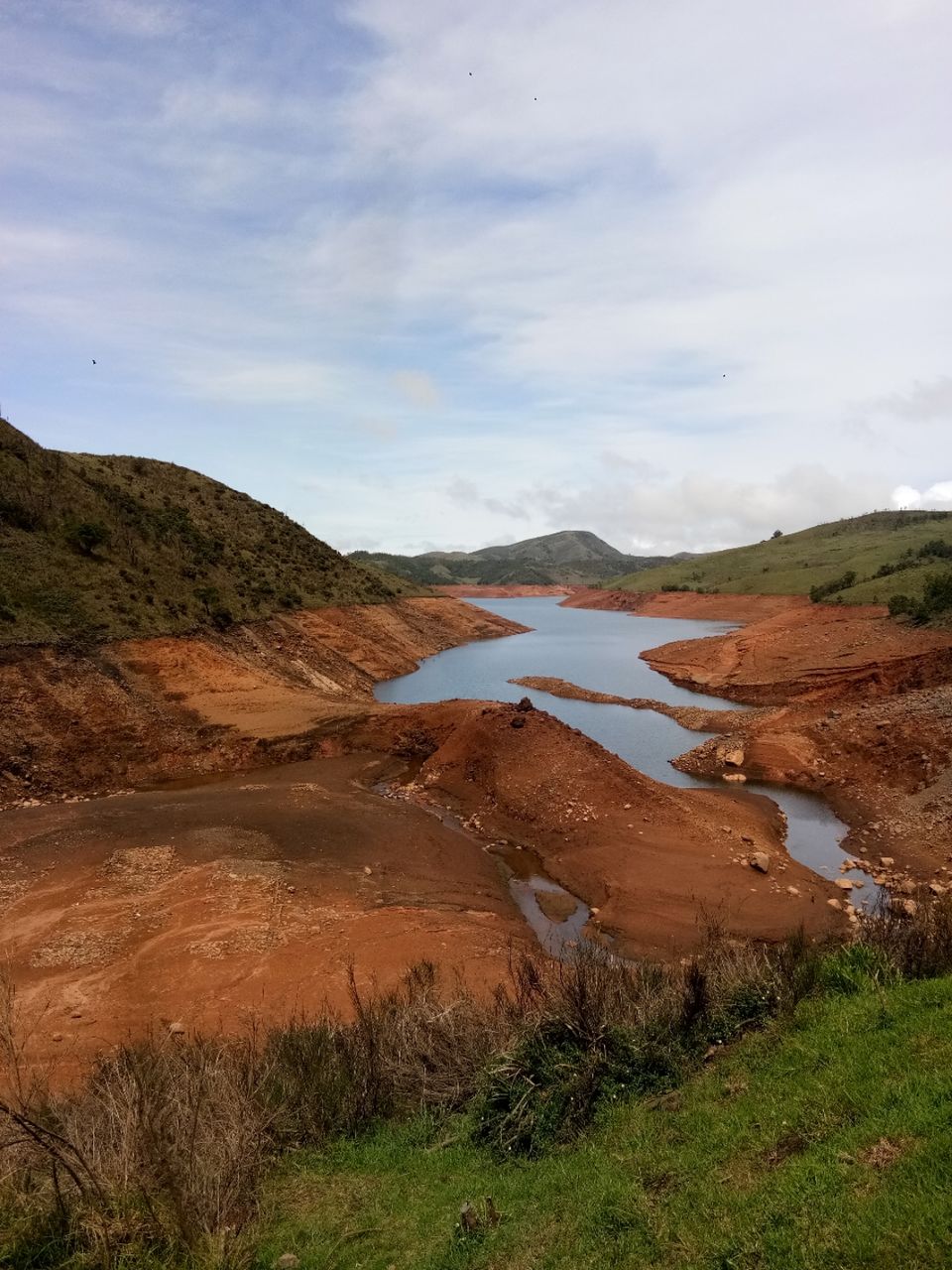 "When you travel, you create memories,
But when you pen down your travel, you paint the memories forever on the canvas of your mind"- said by nobody great but me.
The travel bug bit me first when I became financially independent. Further the symptomps worsened over time.I started feeling happier reading, talking or planning about trips. It is always difficult to decide where to go this holiday. Especially in India where we have abundant beautiful destinations . Talking about hill stations, the beauty of hill stations is that each one has its own charm and is different from others in its own ways.So why one may ditch popular destinations like Simla and Manali and choose Ooty:
Heres why Ooty it is-
While travelling from Bangalore to Ooty, by road, one has to cross the Bandipur forest area where entry is restricted from 9 pm to 6 am. Gates open at 6 in the morning.So it is advisable to reach the gates by 4 am. Since at this point of time one wouldn't be required to wait for long and wouldn't be too far away from the gates since traffic remains jammed. The journey through the forest area is a must exprience for wildlife and nature photographers .One gets to see herds of deers running across, baby elephants playing in the early morning breeze. One crosses Mudumalai Tiger Reserve after Bandipur and also the border area of 3 states-Karnataka, Kerala and Tamil Nadu.If lucky enough one might spot a tiger too!!! Ooty is around 50 Kms from Bandipur. As you drive through the meandering roads cut through the Nilgiris, you have a never before kind of experience. Places to visit While in Ooty-
Avalanche-This is the place where you realise that there's no heaven on earth but there are pieces of it.The road that leads to this hidden treasure is very narrow and rough.Although once you reach the lake, you forget the jouney and get immersed in the beauty of nature. The clear blue waters with shades of brown and orange mud reflecting in it creates a scenic view no less than a calendar picture or more aplty a desktop wallpaper. It is totally worth undergoing the rough journey before you get a glance of heaven . However one can reach this heaven only by govt vehicle.If you choose to travel by bus they stop at two places before revealing their best.On the way you find cauliflower sholas which are dense forest formation which look like cauliflower.
Caution: do not get carried away by the name avalanche.There's no snow.
The botanical Graden- A paradise for people seeking to click good pictures and a must visit for anthophiles, if any such word exists in the English dictionary. A thousands shades and tints are mixed in different proportions by the Creator himself to create a thousand varieties of flowers.
The Eagles dare adventure park- The best place to visit in Ooty for an adrenaline rush. Here you can try your hand on a couple of adventure activities like zip line, zip swing, commando net, rock climbing etc. When you participate, they click pictures and make it available to you as a lifetime memory for Rs.100 each.
Tea Gardens-Not to miss a stroll in the tea gardens in Ooty and click pictures surrounded by green bushes.
Tea factory- Place where all the myths and mis conceptions regarding making of tea are broken and one learns the difference between the process of making each kind of tea-green, white or Oolong.
While in Ooty donot forget to munch on fresh carrots and ooty apples.
The Pine forests in and around Ooty are one of the most picturesque locations where silver line of light cuts through the thick forest to offer a heavenly view.
One can also visit the Rose garden and emerald lake.However, if you are on a weekend trip and have time constraints, you may not get time to visit all the places. Although Ooty is a popular destination in Southern India, but it is not overcrowded like Simla and Manali. Here you donot find snow but you find tranquality and peace. Ooty is a year round destination to visit. However, if you want to experience the dewy mornings and cotton candy clouds, you should visit Ooty between the months of October to June.