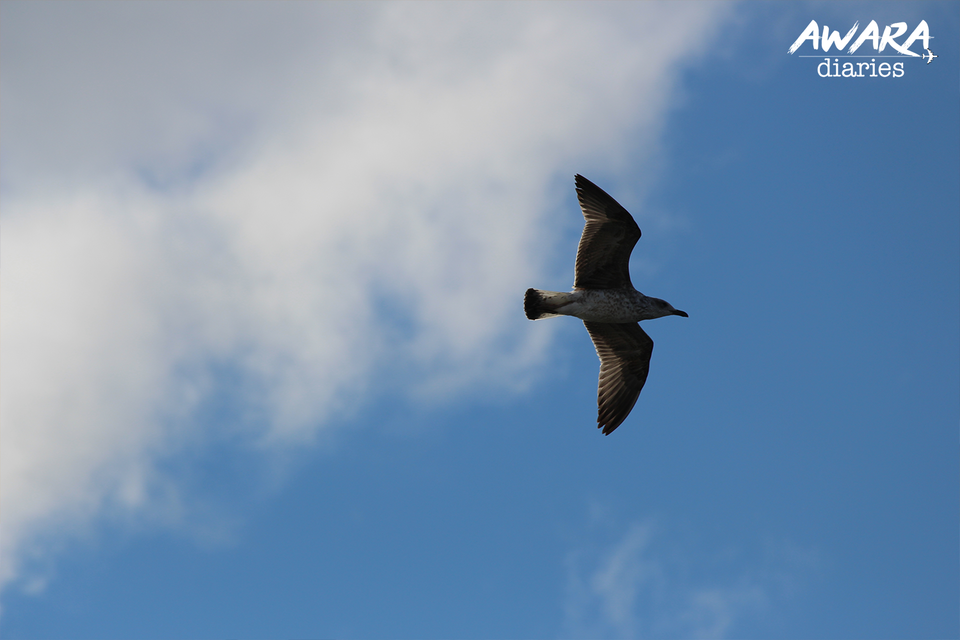 "WHY WANDERLUST AND WRITE ABOUT TRAVEL? ISN'T THERE TOO MUCH IN THAT SPACE? WEREN'T YOU DOING GREAT WRITING ABOUT THE MOVIES?"
For quite a while now, I have been vesting my time and attention in the concept of 'TRAVEL'. 3 Months ago, I also took a Solo Trip, which also happened to be my first vacation in years and my first international trip.
In case you're thinking that I did the same to 'followed the suite of wanderlust', 'experiment with a listicle found on Facebook', 'escape reality to get a break', then my answer is NO.
I'm more likely to have taken trip out of cliché having watched Deepika Padukone do the same in Yeh Jawaani Hai Deewani. (Yes, I do have a filmy angle to everything)
Only that my parents won't let me do it on my own in India (at least till 3 months ago).
I know! I've heard, read and seen all the rants mentioning the overdose of travel. Partially, I agree with a lot of them.
But ask me, "WHY TRAVEL?"
Here's what I got to say!
For anyone and everyone who's had the chance of knowing me beyond just being an acquaintance, is well aware of the fact that I'm a writer, love movies and also run a project called Cinemawaale. Eventually, I want to make it big as a Film Director.
Guess what's common in all and in the other significant things I've done?
I'm doubtful you'd guess. So the answer is-
STORIES.
For years now, I've been deeply attached to stories.
The same ones, the new ones, the unique ones, the weird ones, I love stories. As a kid and even after, I found my stories in books and through friends. While growing up, I found my stories in the movies I watched, the Internet followed the suit.
Above all, I found stories in people, in their experiences, in their belonging and in their emotions and situations.
At 22, it's tough to explain the impact or importance of these stories. Maybe they are shaping my thoughts or maybe they're just acting like marijuana.
Yes, stories give me a HIGH
Time and again in the last few years, people closest to me recommended that I'd grow my world once I saw the real world. In all honesty, I wondered what that meant!
I mean, sitting with your computer to could see the entire world from your computer screen, read stories, order stuff, watch movies, send messages and do what not!
WHY TRAVEL?
I got my answer when I took my first trip. I took my first trip at the age of 22, when I could plan and sponsor my own travel. Of course, it took a lot of efforts to convince my family. But taking a solo trip did amplify the experience. And honestly, it was not an all-good perfect experience. But that my friend is where the real picture came alive! Because while all was not great, a lot bad that was expected was actually not bad but great!
While I had many stories to take away from my trip, I found the most special story too. The story of ME.
As romanticized as it sounds, something in me changed and I wanted to experience this high all over again. It made me want to write, it made me want to see the world of not what I think but of what it truly is. It made me want to travel more. It made me want to find new stories.
In a generation that is fed by the 'Chase Your Dreams' raga, travel is no new a story. While many fail to realize it's not all that there is to it, many fail to see it's an important bit.
Travel won't earn you your living or luxuries. But if you're a person who believes in the wealth of experiences, make it a point to travel as and when you can.
Because there is a world that exists beyond your fancy screens and beyond your biased media fed mental barriers.
That dear friend is my answer to WHY TRAVEL?
WHY NOT TRAVEL!
This article was first published on Awara Diaries