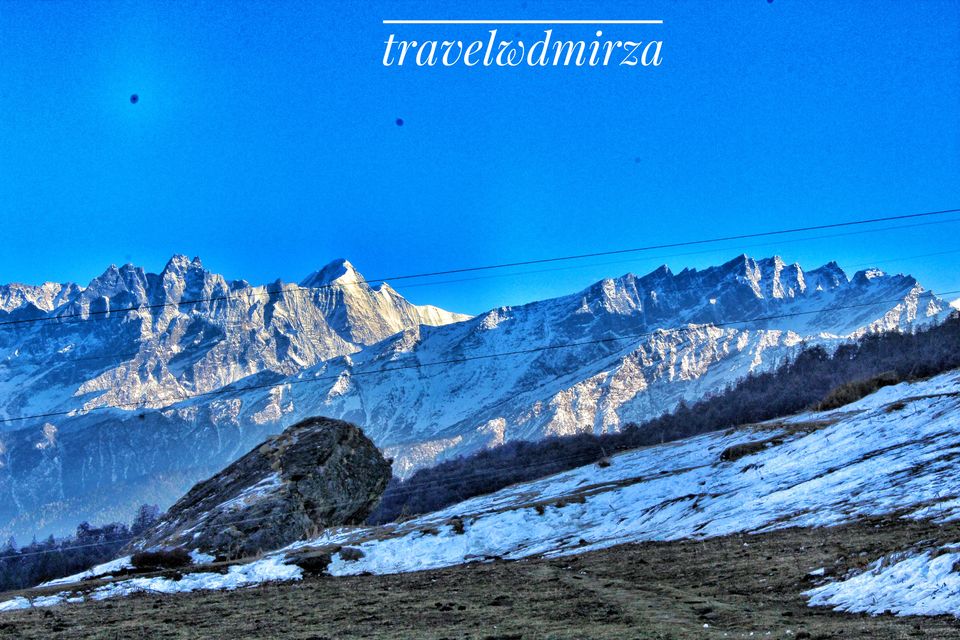 Hello my lovely reader! Now I am going to tell you a story of snow. Excited!???
Come with me and enjoy this journey
STORY
I decided to say a beautiful good bye to 2018 and start an amazing new year (2019). What could be better than spending last days of year in snow, with snow and for snow. Yes, I decided to visit AULI, Uttarakhand this time to celebrate new year and this is the best decision I have ever made to celebrate the new year.
Me and my husband started our journey on 29th Jan,2018 from Kashmiri gate bus station. We took a AC seater bus in evening around 8:00 PM and reached JOSHIMATH next day after noon which is 30th Jan,2018. We reached hotel and took some rest. Now we are fresh and want to explore JOSHIMATH. So we went out and enjoyed hill and chilled weather.
Next day early morning we decided to took ropeway in order to reach Auli but unfortunately we did not get ticket to ropeway as place is quite crowded due to new year. Another way to reach Auli was by chair lift which is actually the best part of visiting Auli. Finally we took a chair life and reached Auli. Everything was white in Auli. We felt like we were in heaven. White snow has covered everything including from the forest, mountains, huts.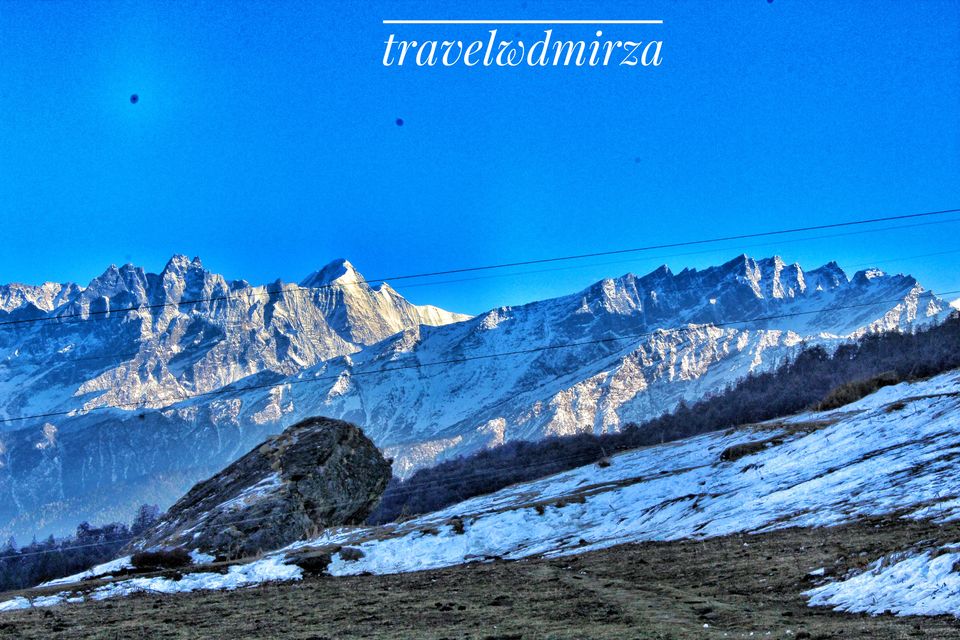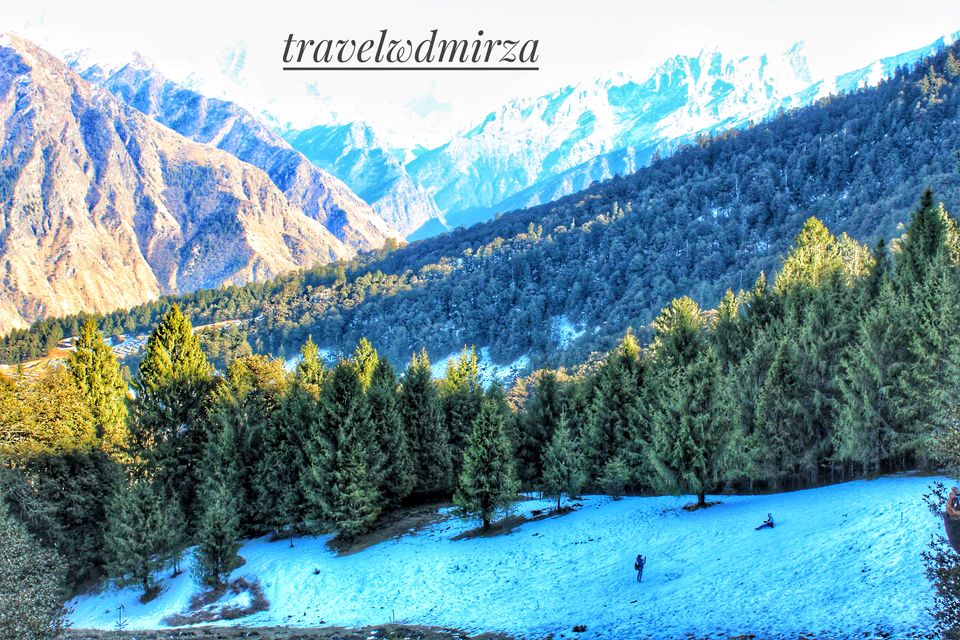 ABOUT THE PLACE :
Auli a small and less crowded place near Joshimath. It is a hill station in North Indian state which is Uttarakhand. You will find place surrounded by oak forests, mountains, snow in winters, green trees, beautiful and colorful houses and Nanda Devi Temple. Badrinath is very nearby from Auli. Badrinath is a Hindu pilgrimage site and the Valley of Flowers National Park. Auli is a beautiful place in Chamoli district of Uttarakhand. It comes in Garhwal regiment. Auli is knowns as the top skiing destination in india. Here in Auli you can see the Himalayas part of Nanda Devi. Seeing Himalayas is one of the amazing things when you are in Auli. One more delightful about this hill station is that it is less crowded compared to the touristy towns like Shimla, Manali.So what are you waiting for, lets enjoy the beauty.
HOW TO REACH :
If you are travelling from Delhi then there are below options :
1) By Air : You can take flight till Jolly Grant airport Dehradun which is the nearest Airport, from there you can take a cab or bus till Joshimath and from Joshimath you can take Ropeway or Chair Lift in order to reach Auli.
2) By Train : Dehradun and Rishikesh are nearest railway station if you want to reach Auli.
from there you can take a cab or bus till Joshimath and from Joshimath you can take Ropeway or Chair Lift in order to reach Auli.
3) By Bus : You can take bus from Kashmiri Gate Bus Station Delhi and reach Joshimath. From Joshimath you can take Ropeway or Chair Lift.
4) By Cab : Easiest and convenient way to reach by private or pool cabs.
HOW MANY DAYS ARE ENOUGH :
3 days and 2 nights are sufficient for this beautiful place. Consider journey of 15-18 hours including halts.
BEST SEASON TO VISIT :
Obviously winters if you want to see the snow. You can also visit the place in summers to relax.
The best season to visit Auli is all through out the year. Tourist attraction in Auliis Snow Skiing and is best during November to March. May to November offers cool and pleasant climate and the right period to spend relaxing moments in the outdoors. December to February is snow bound and chilly.
MONEY SAVING TIPS :
There are following points which needs to be considered while travelling in budget
1) Choose public or sharing transport
2) Plan in advance before 15-20 days
3) Book hotels early, avail good discount
4) Keep necessary things checklist
5) Keep snacks with you
6) Keep medicine
7) Don't forget to keep umbrella as you can not trust weather
8) Keep sunglasses, gloves and other things
WHERE TO STAY :
We took a stay in Joshimath but you can also take a stay in Auli. This is mentioned many time to book your hotel in advance.
NETWORK PROBLEM :
Defiantly you are going to face network problem while travelling to hills but don't worry there is good connection of Airtel and Vodafone in Joshimath.
WHAT TO WEAR :
Keep warmest clothes you have if you are travelling in December or January. Gloves, sunglasses, cap, jacket, boots, tracking shows, blanket(if travelling via bus or cab), keep water bottle,
WHERE TO EAT :
There is very small market in Joshimath but you can easily find many shops where you can have some delicious food like : Dosa, Parathas, Chai, Pakore
FOLLOW ROUTE :
DELHI ——> HARIDWAR ——> RISHIKESH ——> DEVPRAYAG ——> CHAMOLI ———> SRINAGAR ——> JOSHIMATH ——> AULI
PLACES TO VISIT WHILE TRAVELLING TO AULI :
ENJOY JOURNEY :
While travelling to the hills , one most important part is journey so mind my suggestion and don't wait for the destination, enjoy the journey. We saw beautiful mountains, river, green trees and awesome weather
SRINAGAR :
We took a stop in Srinagar and enjoyed a lot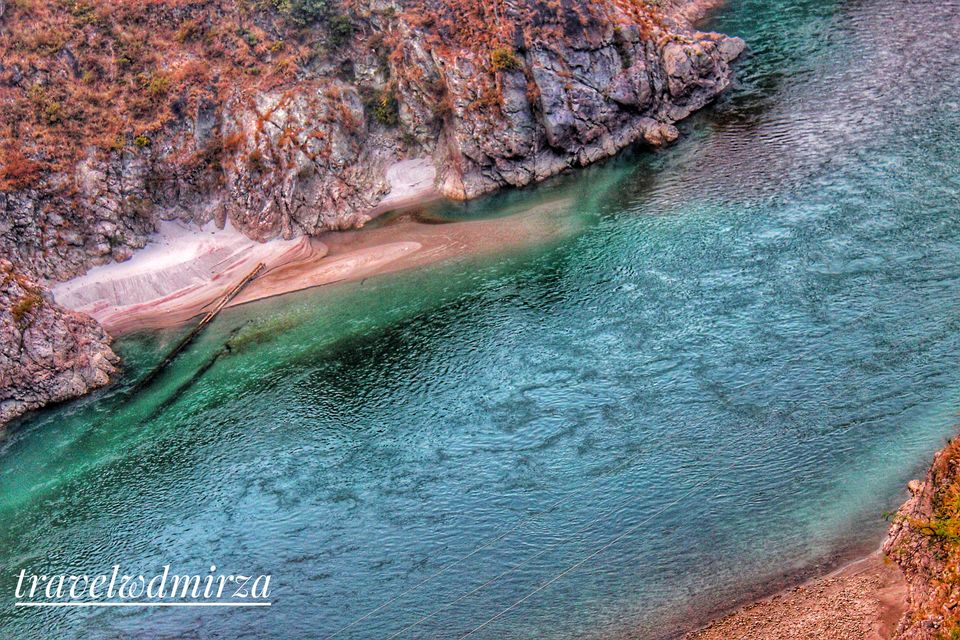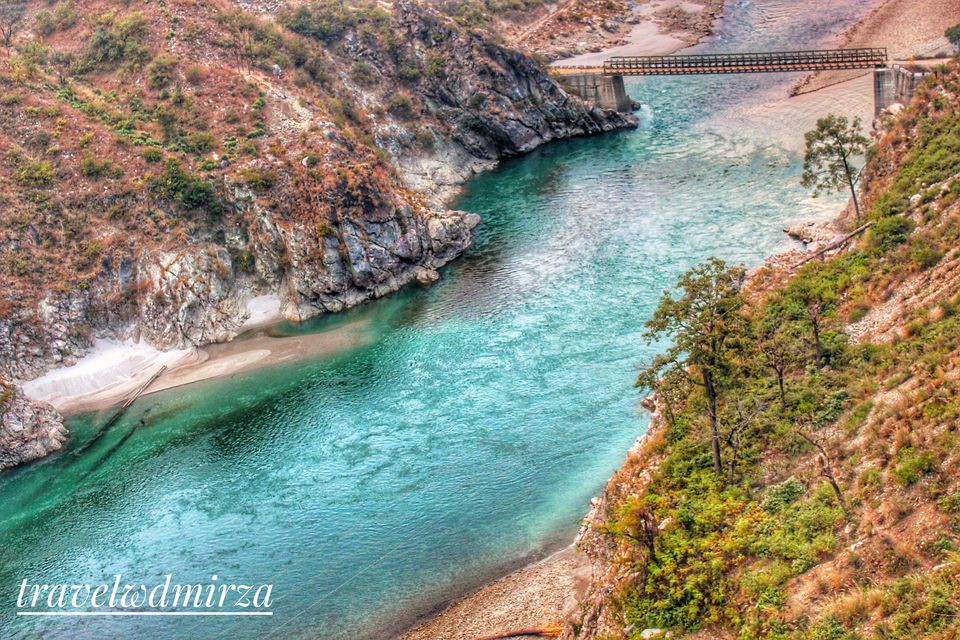 JOSHIMATH :
We took stay here and had some good lunch.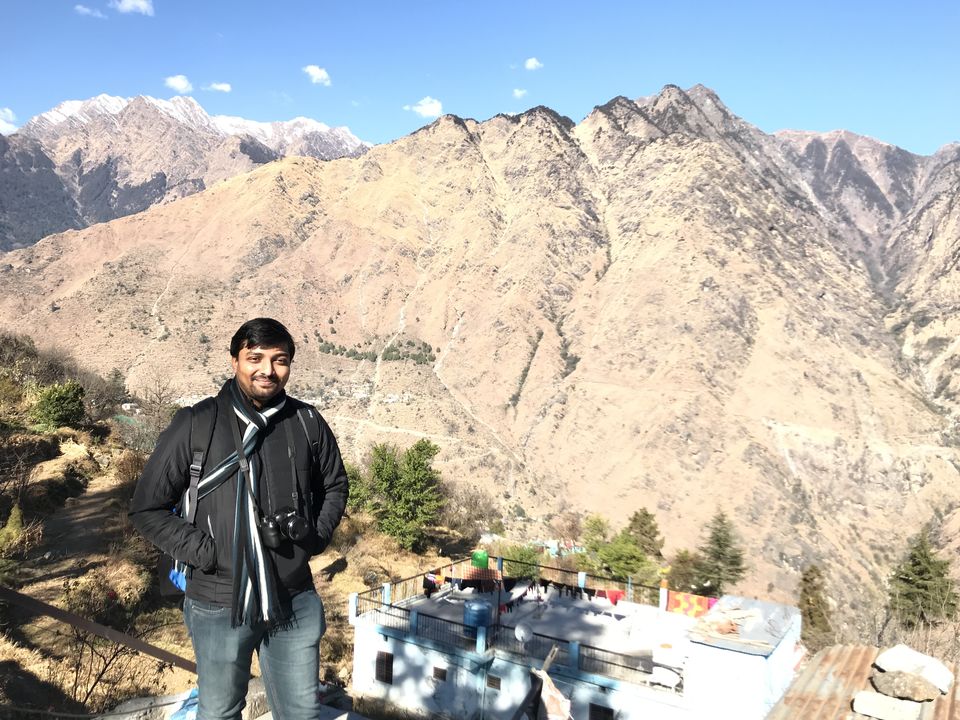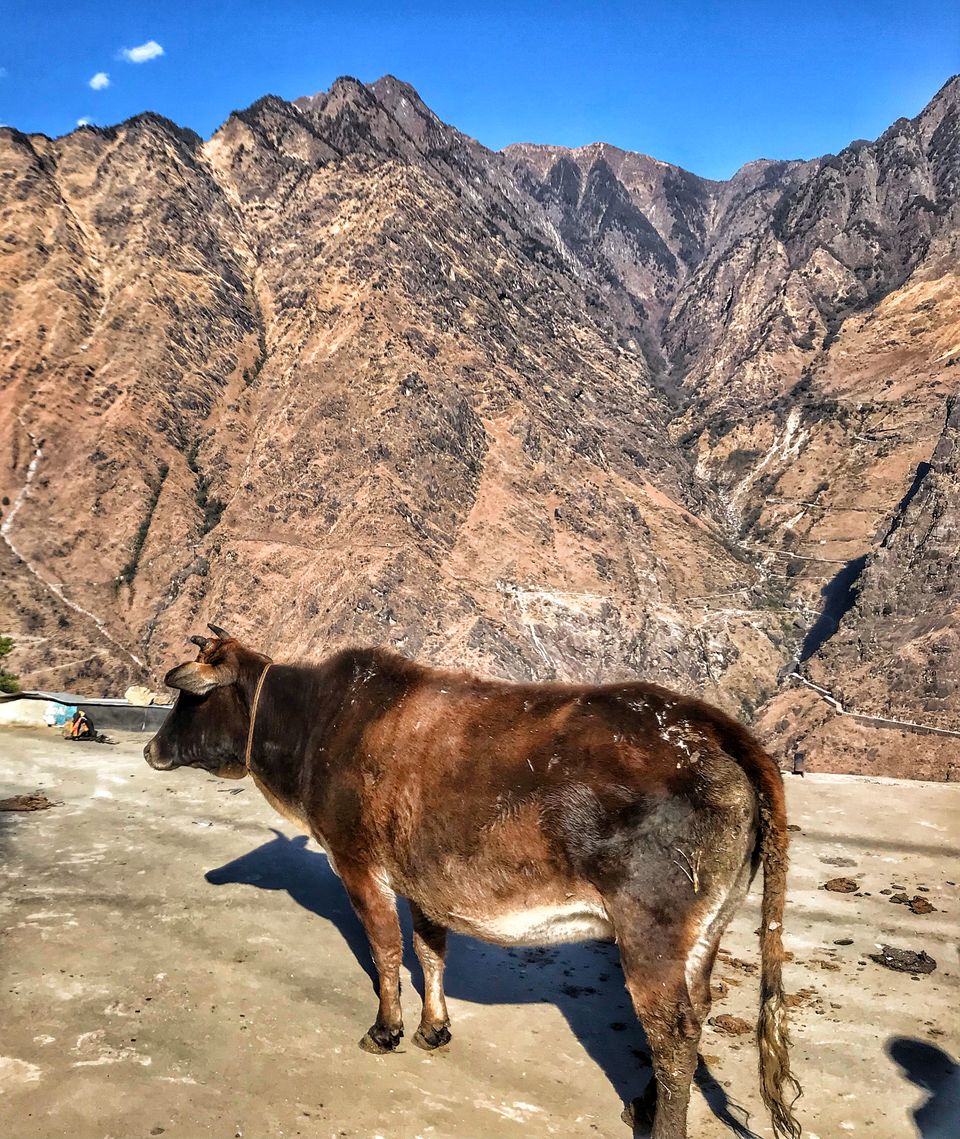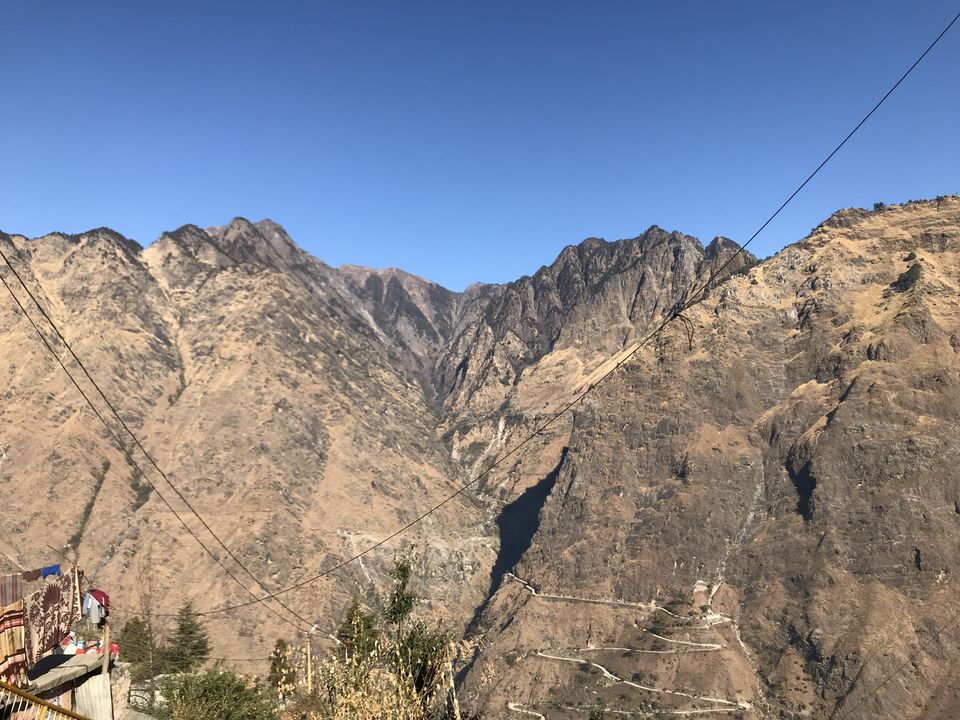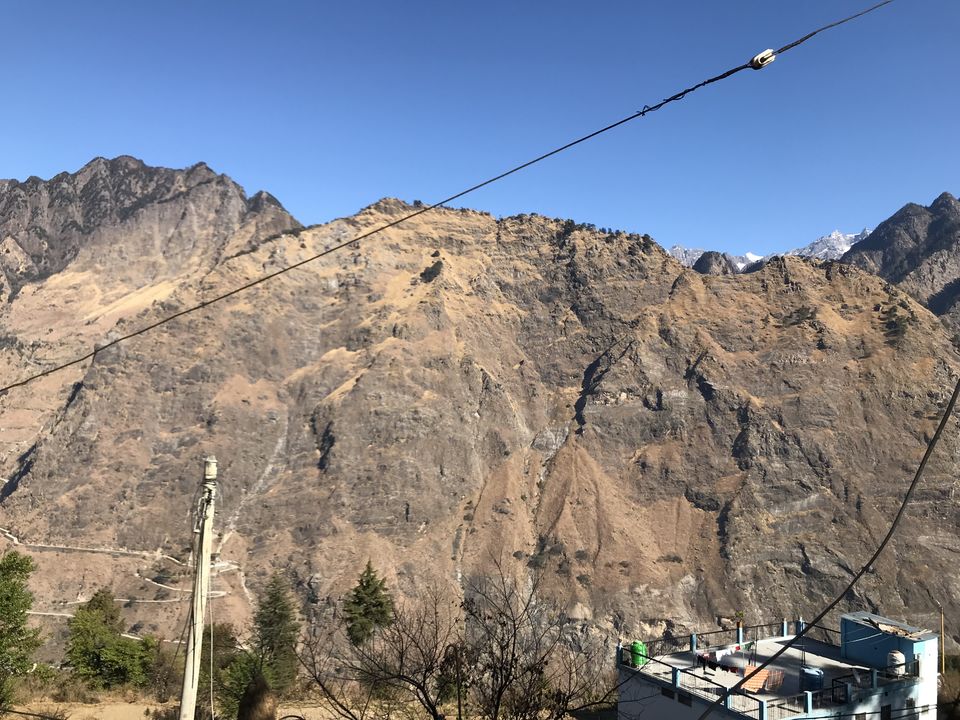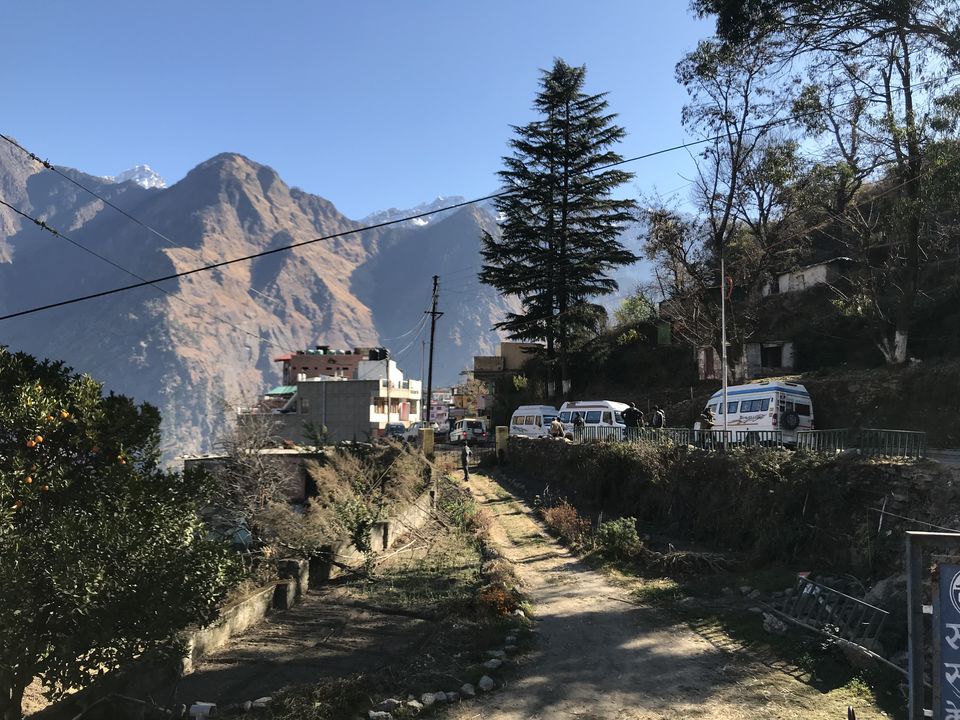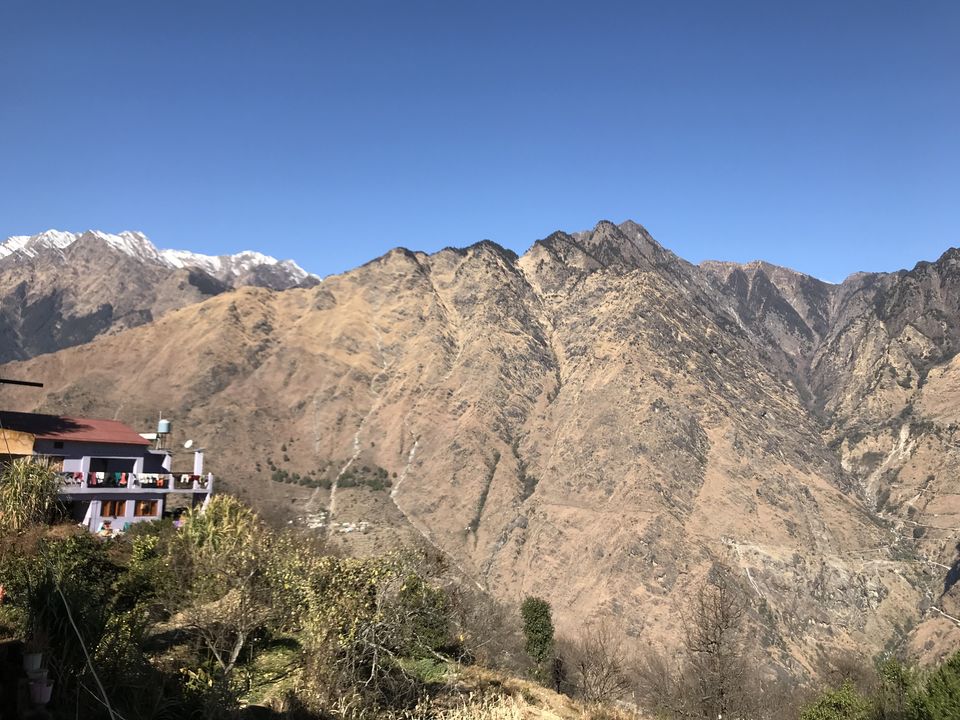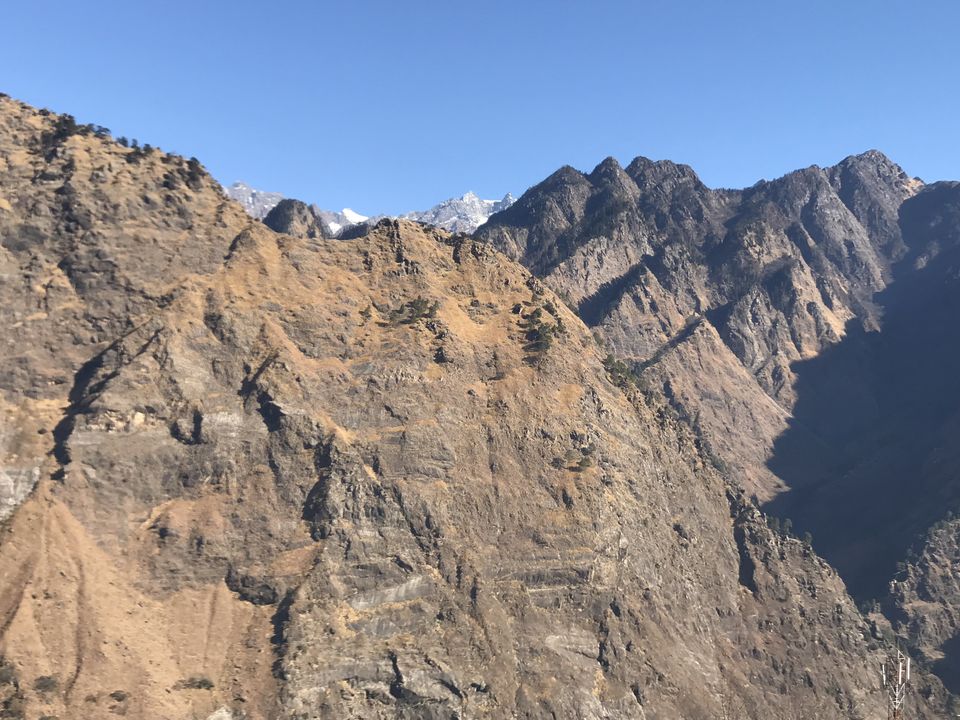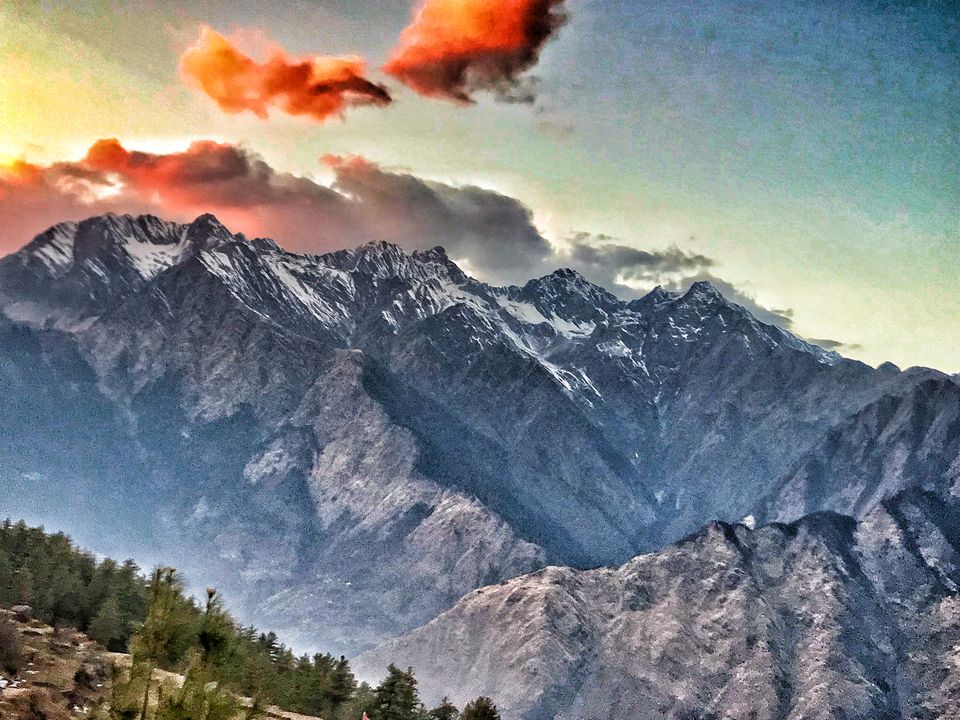 HOTEL MOUNT VIEW :
Our stay was in hotel mount visa. Hotel was good but room heater was not provide. We requested for it and they charged around 200 INR per day but this was a relief as weather was too bad. Staff was friendly and food was good.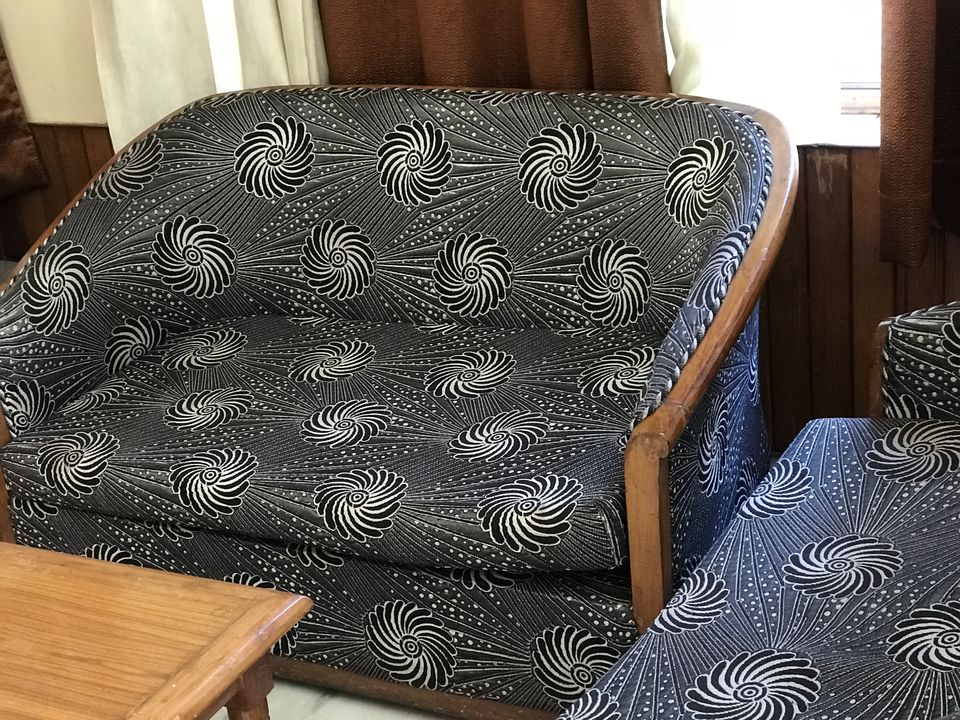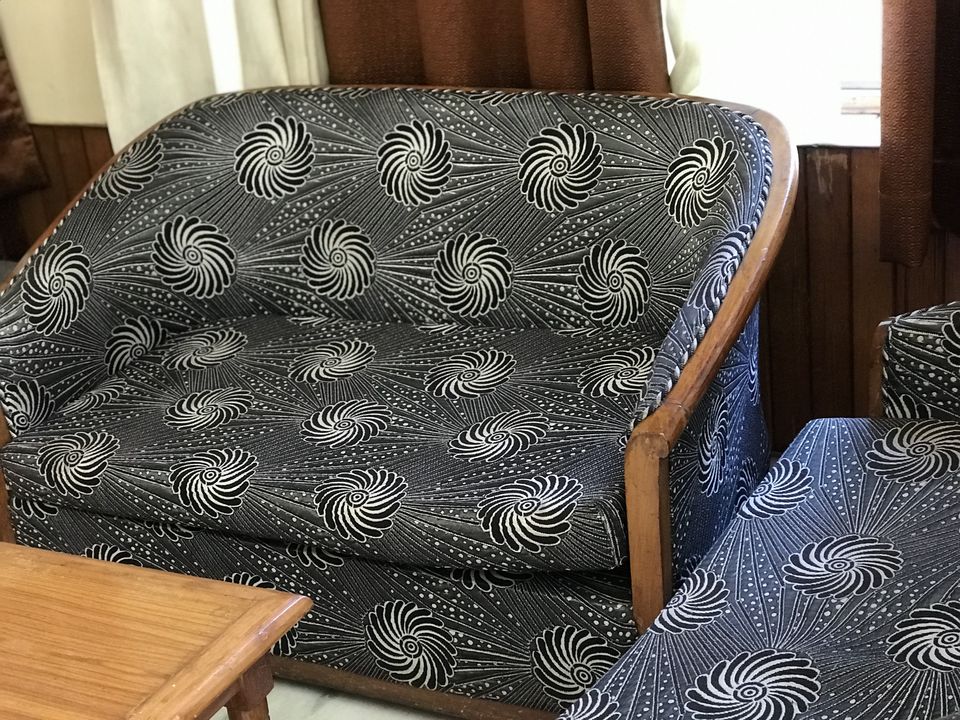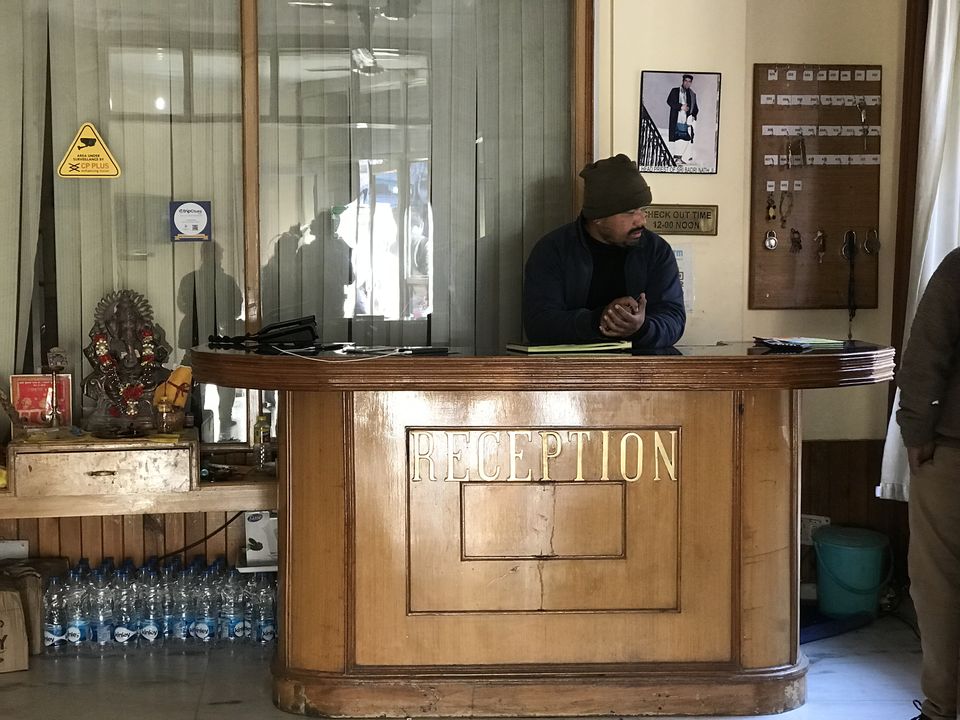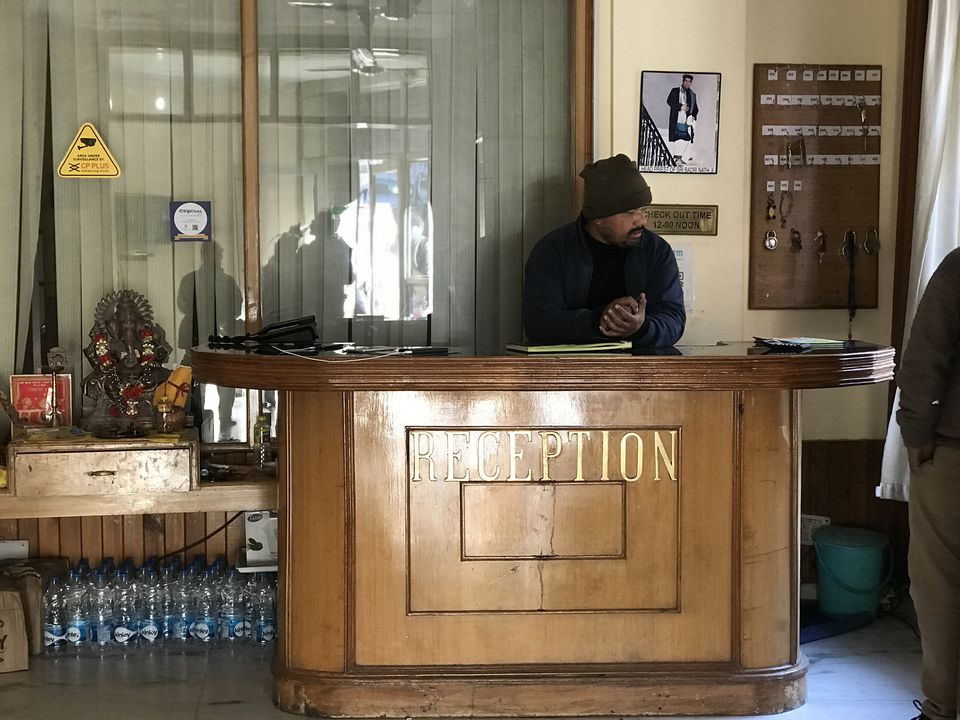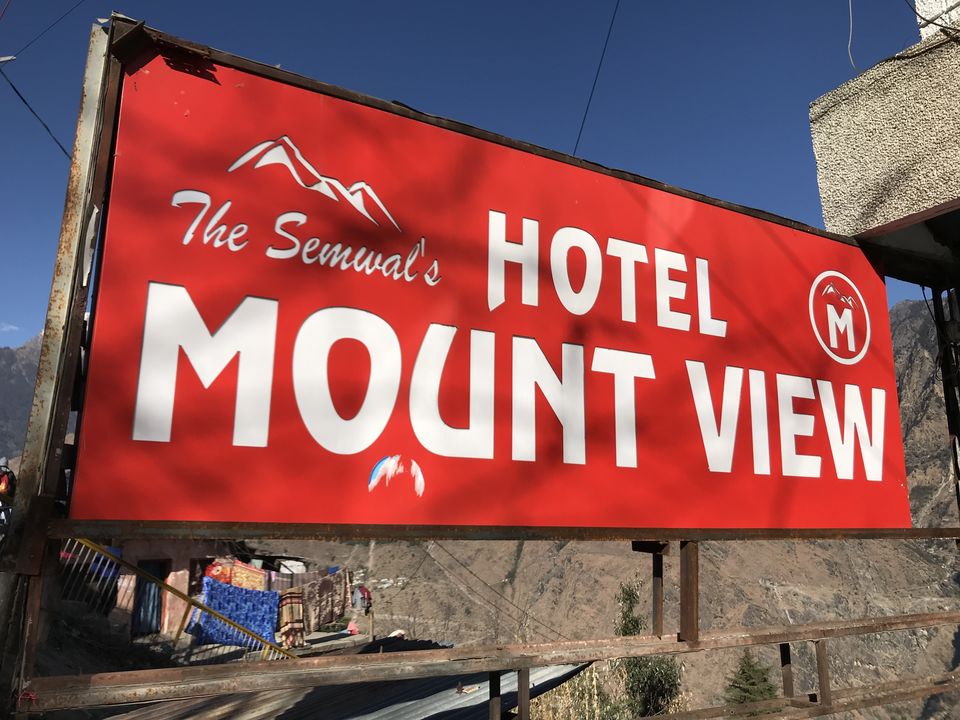 BONFIRE & DJ PARTY :
We enjoy bonfire and DJ in the night along with the alcohol and some good snacks.
AULI :
Next day we book Chair Lift and reached to the AULI. Believe me guys chair lift is must do when you visit AULI, one of the amazing experience you will ever have. You can skip the ropeway of you have done it earlier.
THINGS TO DO IN AULI:
Enjoy the Journey :
As I told earlier best part travelling the hills are not only the destination but also the journey. We took stop at many places like Dev Prayag, Sri Nagar, Chamoli and felt that these places are awesome and peaceful and of course underrated.
So next time when you are travelling to hills take a stop and enjoy the journey.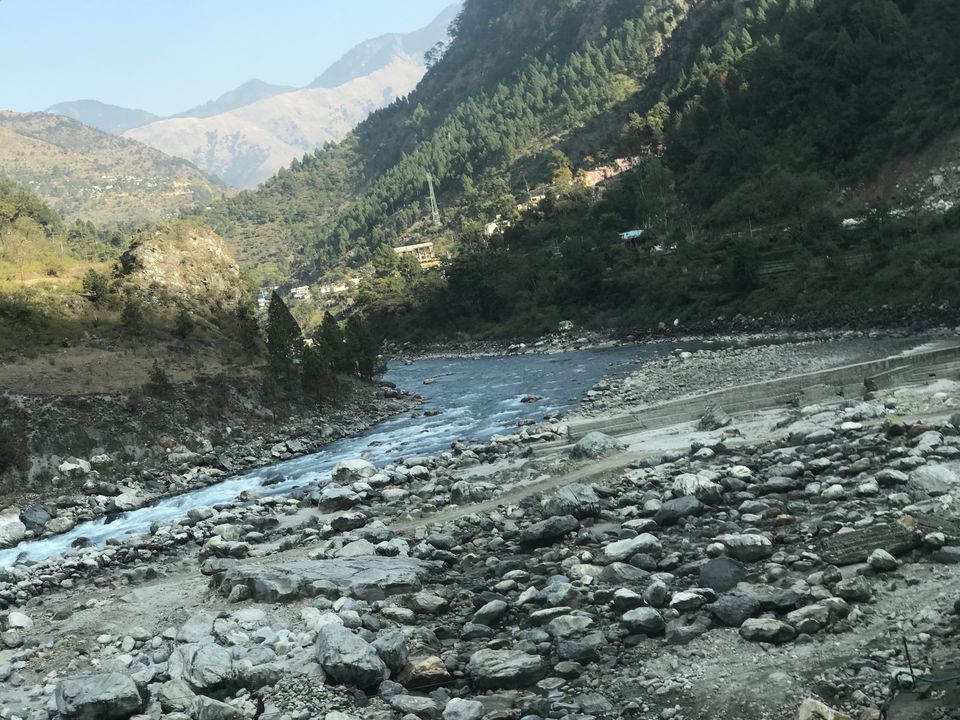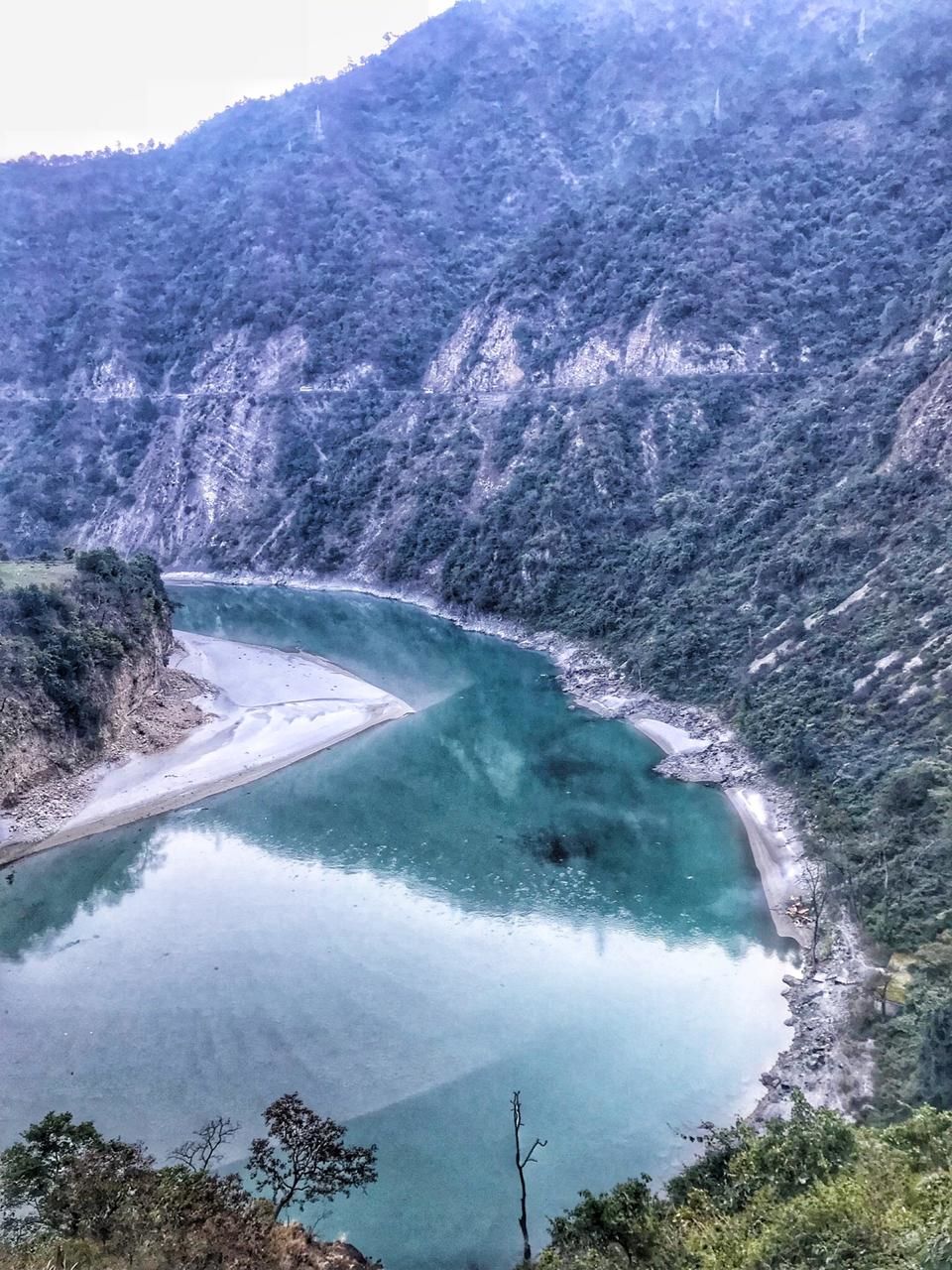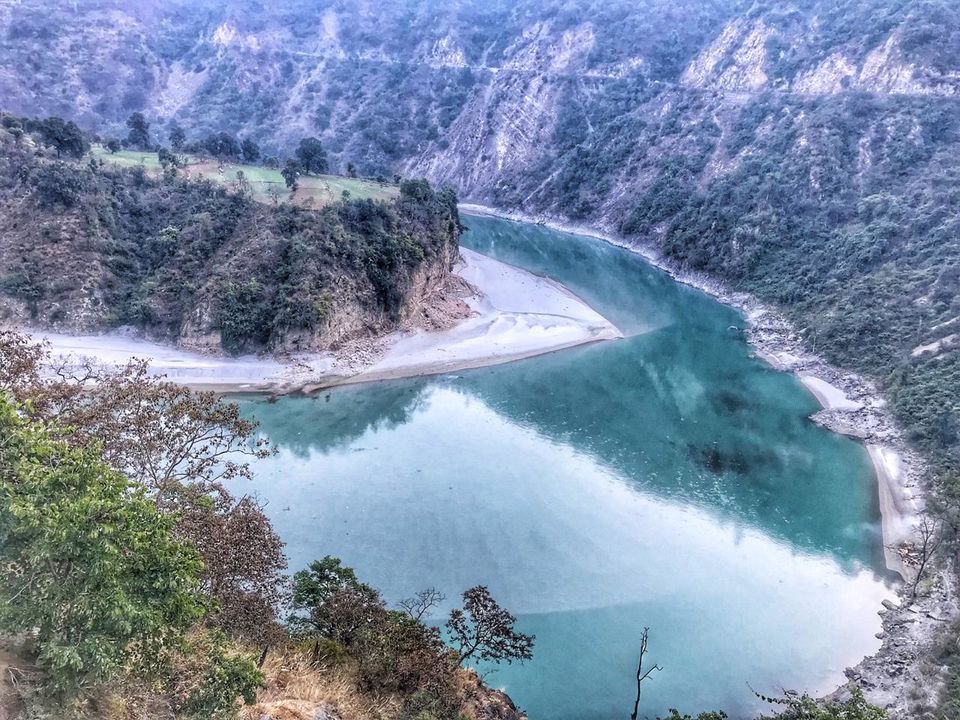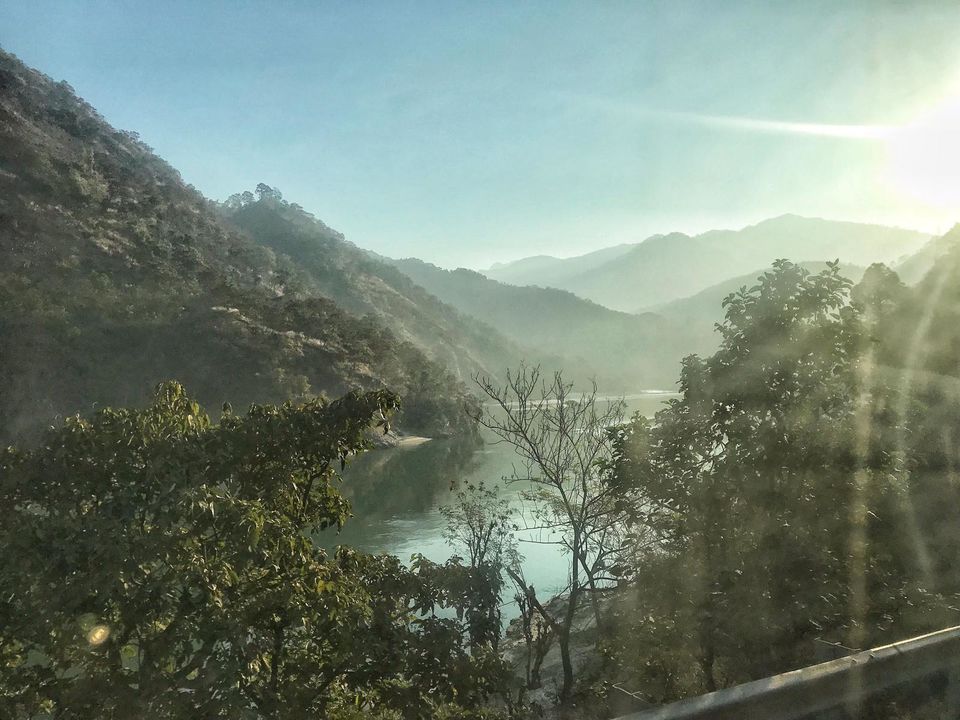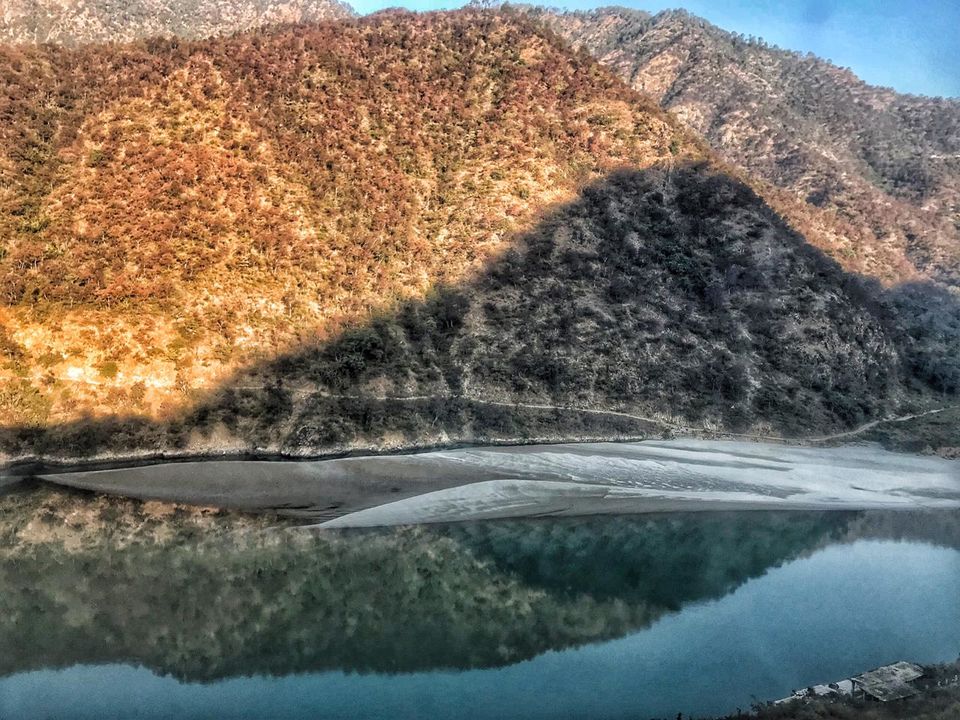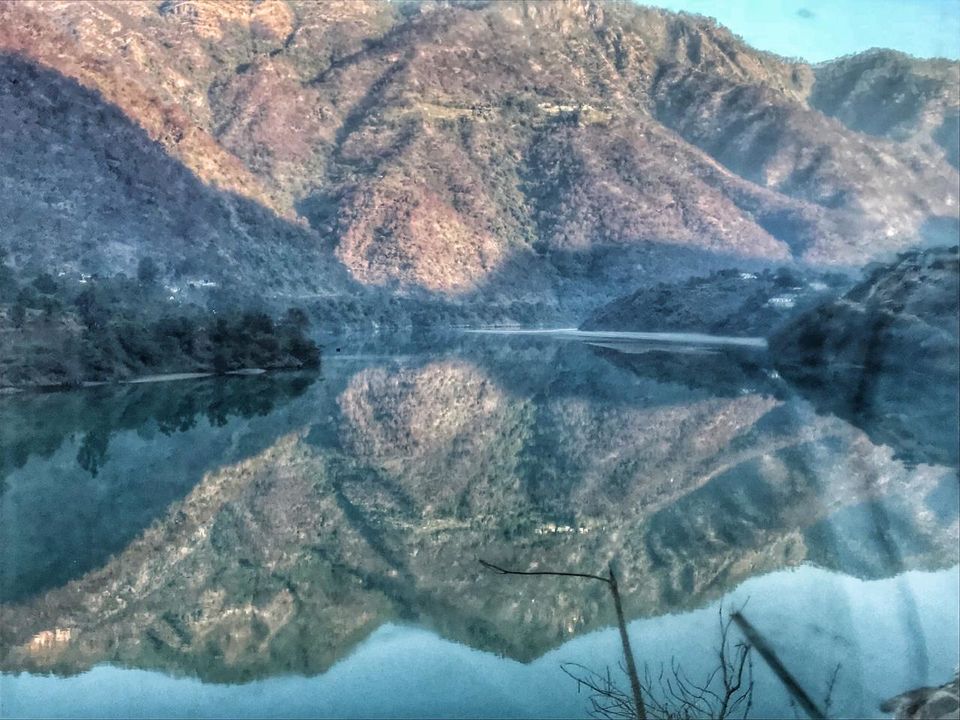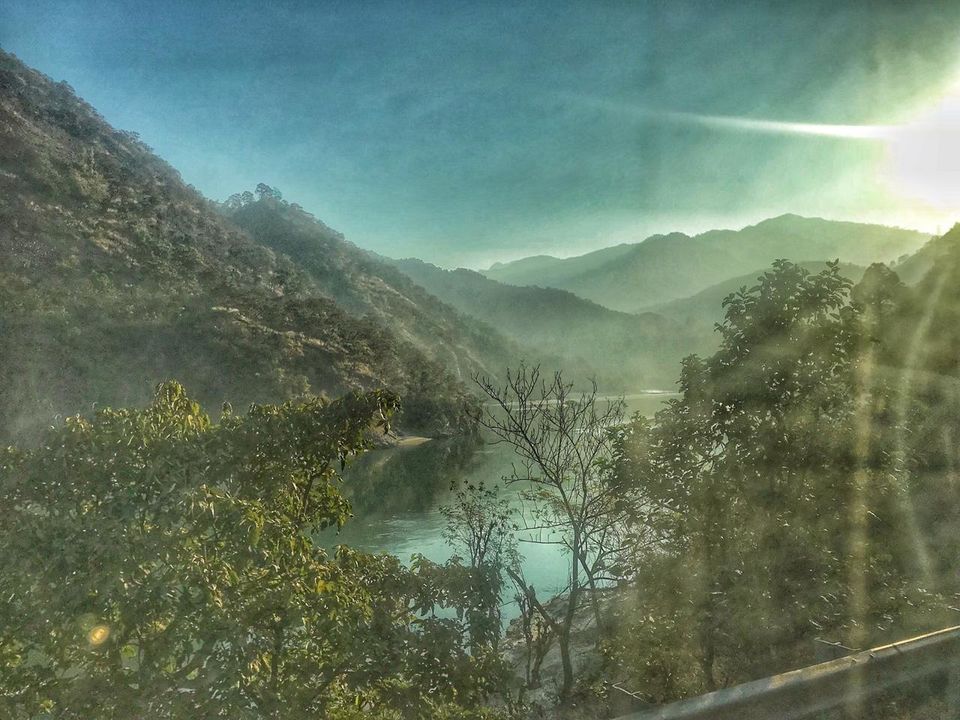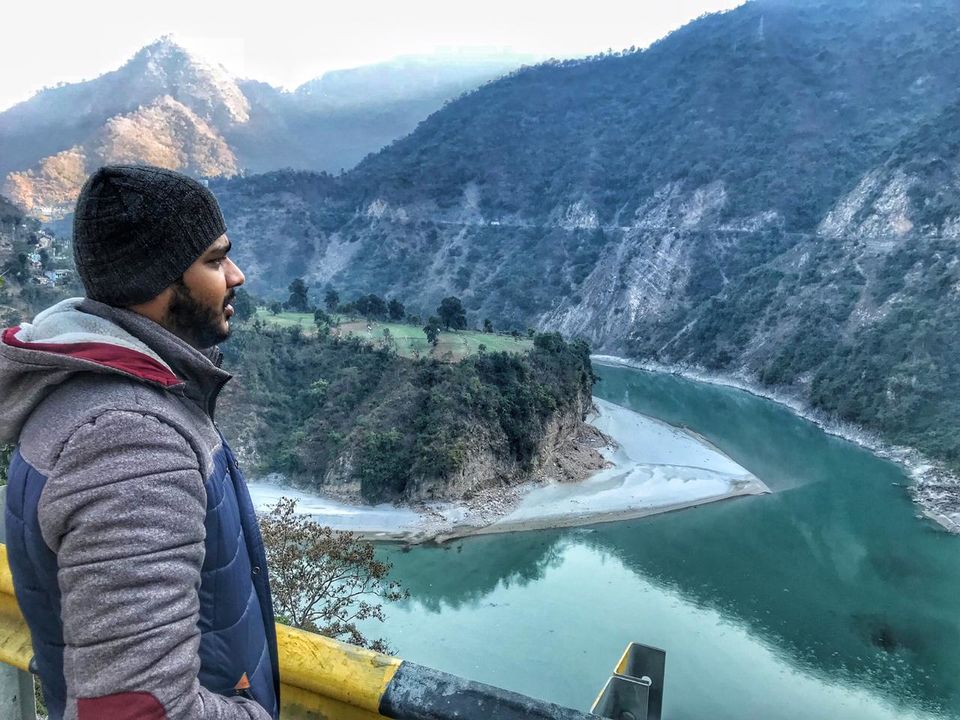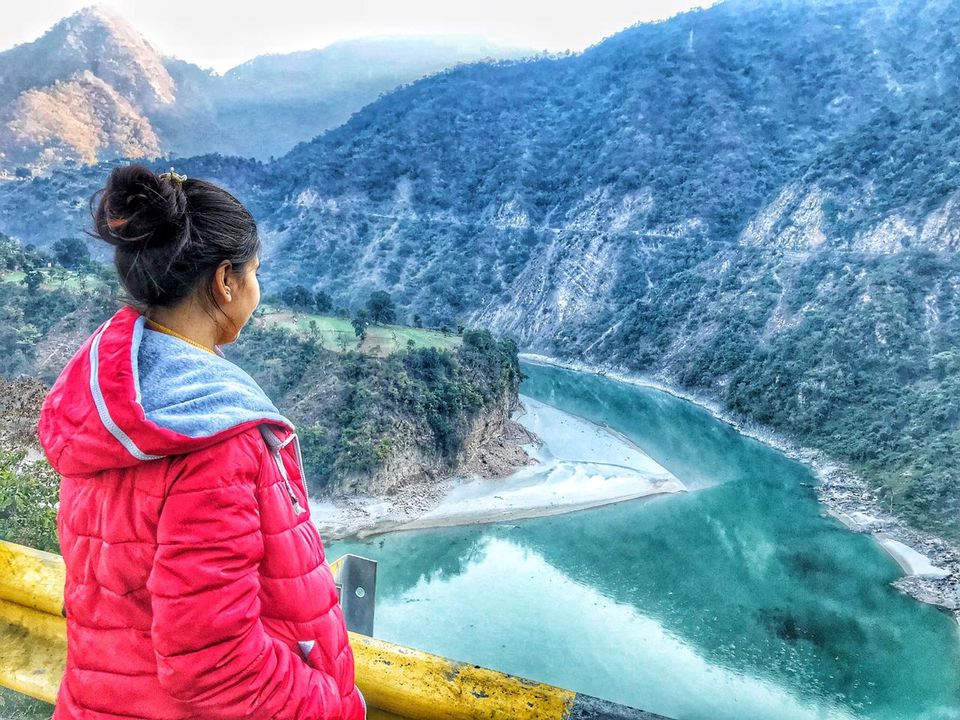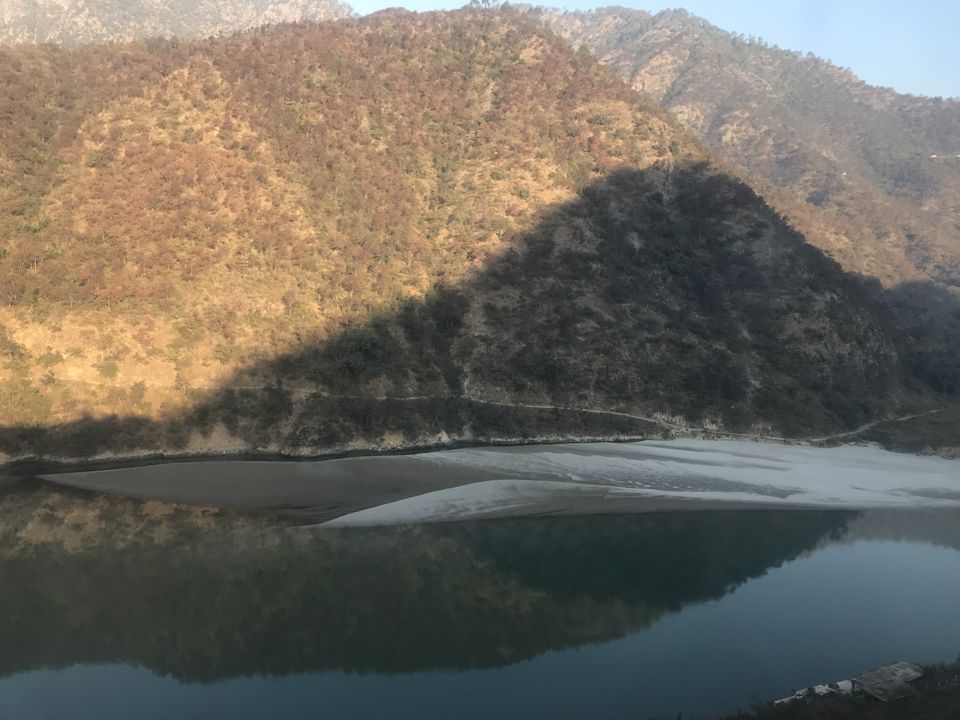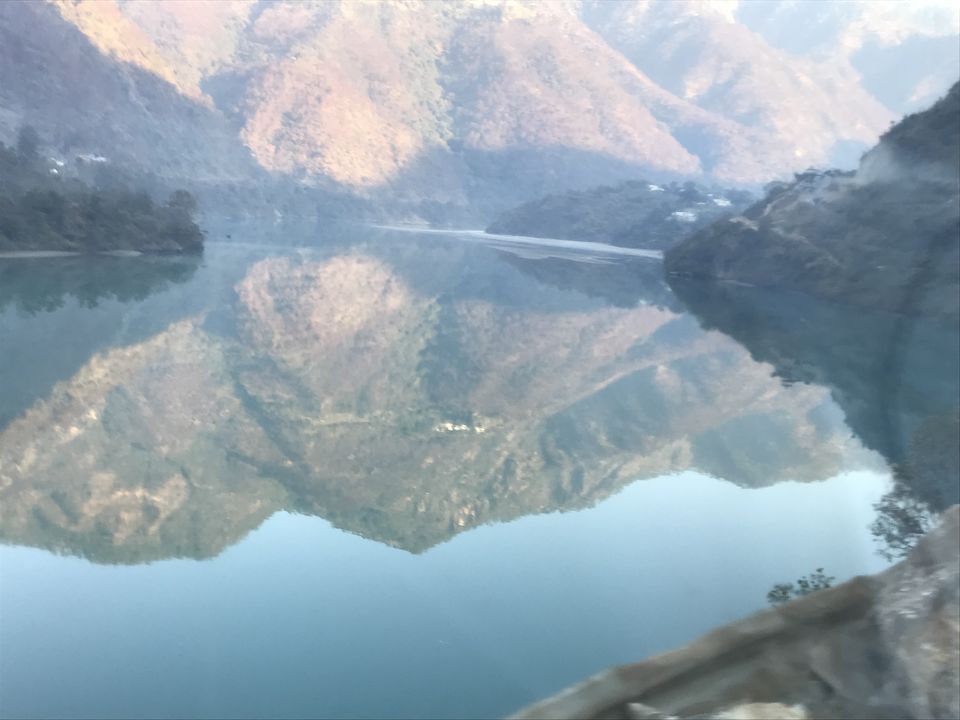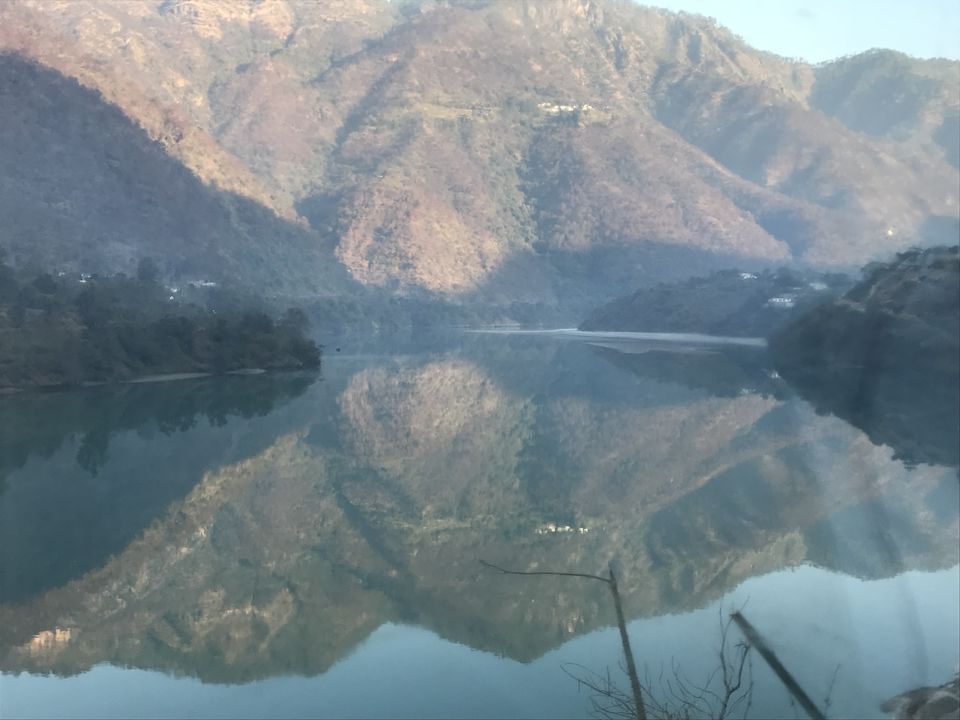 Enjoy the beautiful river :
While we was on the way to AULI we have seen beautiful rive which is not looking less than any island.
Enjoy Sunset : Sunset is a proof that ending can also be beautiful and yes you will feel it when you get a chance to see the sunset in hills. The hills, here, embrace and nurture the sun – only to radiate the saffrons, yellows, oranges and even reds at times.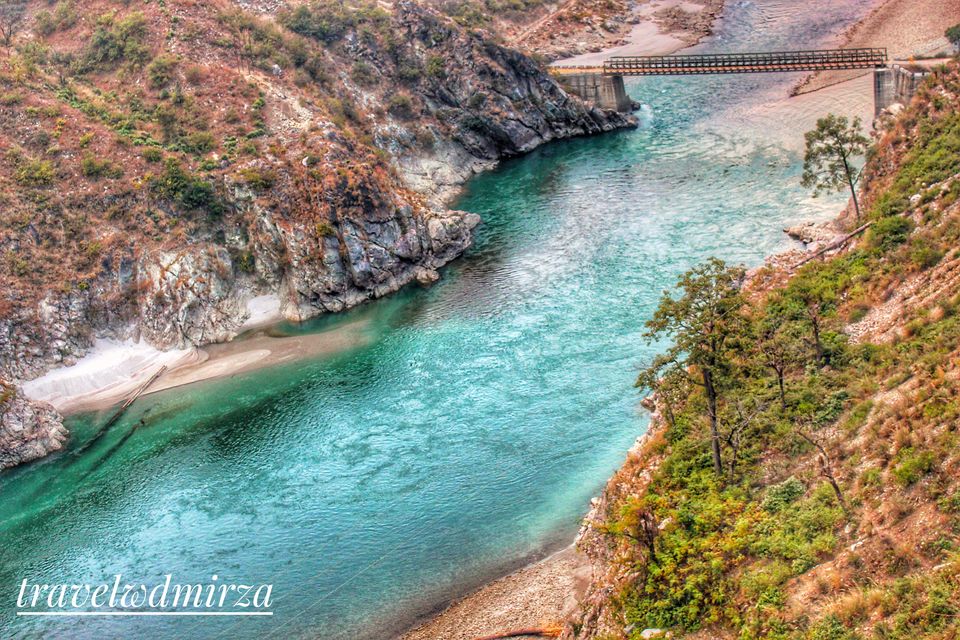 Ropeway :
Joshimath-Auli Gondola (the longest) is Asia's longest ropeway. So don't miss this chance and enjoy the ropeway ride. It is 10,000 feet of literal sailing in the air for around 5 km over the white serenity. These are the close glass boxes where many people can ride at a time and you can enjoy the outside view.
Chair Lift / chair car ride from GMNV to Auli (800 m) :
In ropeway you are going inside a covered glass box while in chair lift you are going in open environment. Yes, there is no cover, no glass, only a chair and a small system which holds you. This is for the people who want to kill their fear and see the beautiful 360 degree view of the place. I have to admitted that this is one of the best thing I have done in AUli and highly recommend it to the people who are going to Auli.
Find peace :
This place is less crowded in compare to the Mnali, Shimla, Mussorie, Nainital and other famous hill stations. Believe me this place is for you if you want to hear your inner voice, want to feel the mountains and want to talk with the mountains. This place is for you if you want to enjoy the white beauty of nature and want to have some fresh air. So don't thing and mark this place as you r next travels destination.
View of Himalayas :
You can see Himalayan mountain peaks like Nanda Devi, Doonagiri, Trisul peak and Palki Peak, there may be many peaks which are not maintained here. You will see mountain every where that means you are seeing 360 degree view of mountains. Place looks amazing with the white, brown and yellow mountains.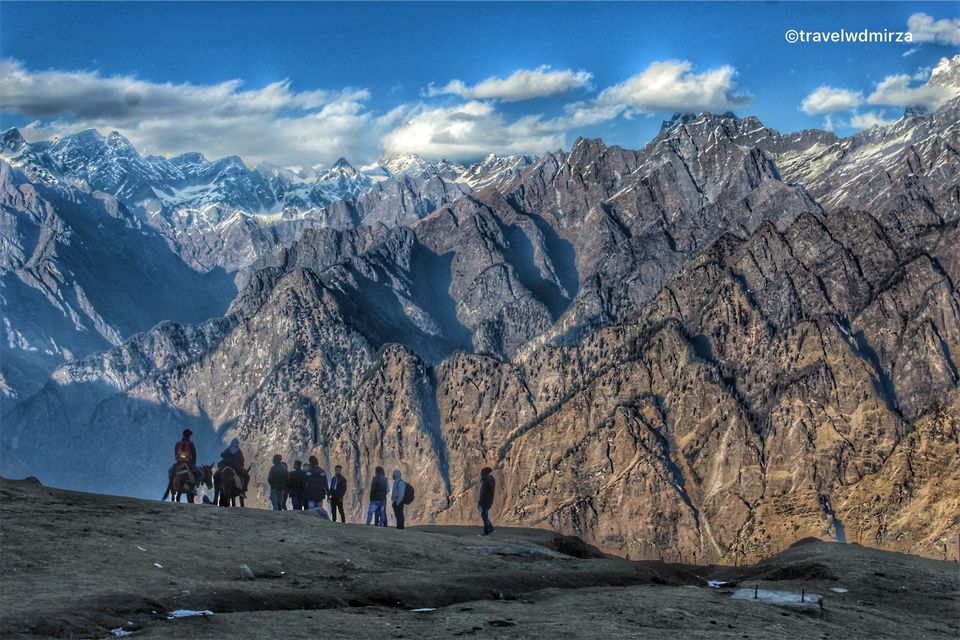 Nanada Devi :
As I mentioned there are many peaks of Himalayas which can been seen from here but Nanda Devi is one of the famous peak of Himalayas and that look beautiful. You can visit Nanda Devi temple while entering to the chair lift. Take a stop and spend a moment in temple.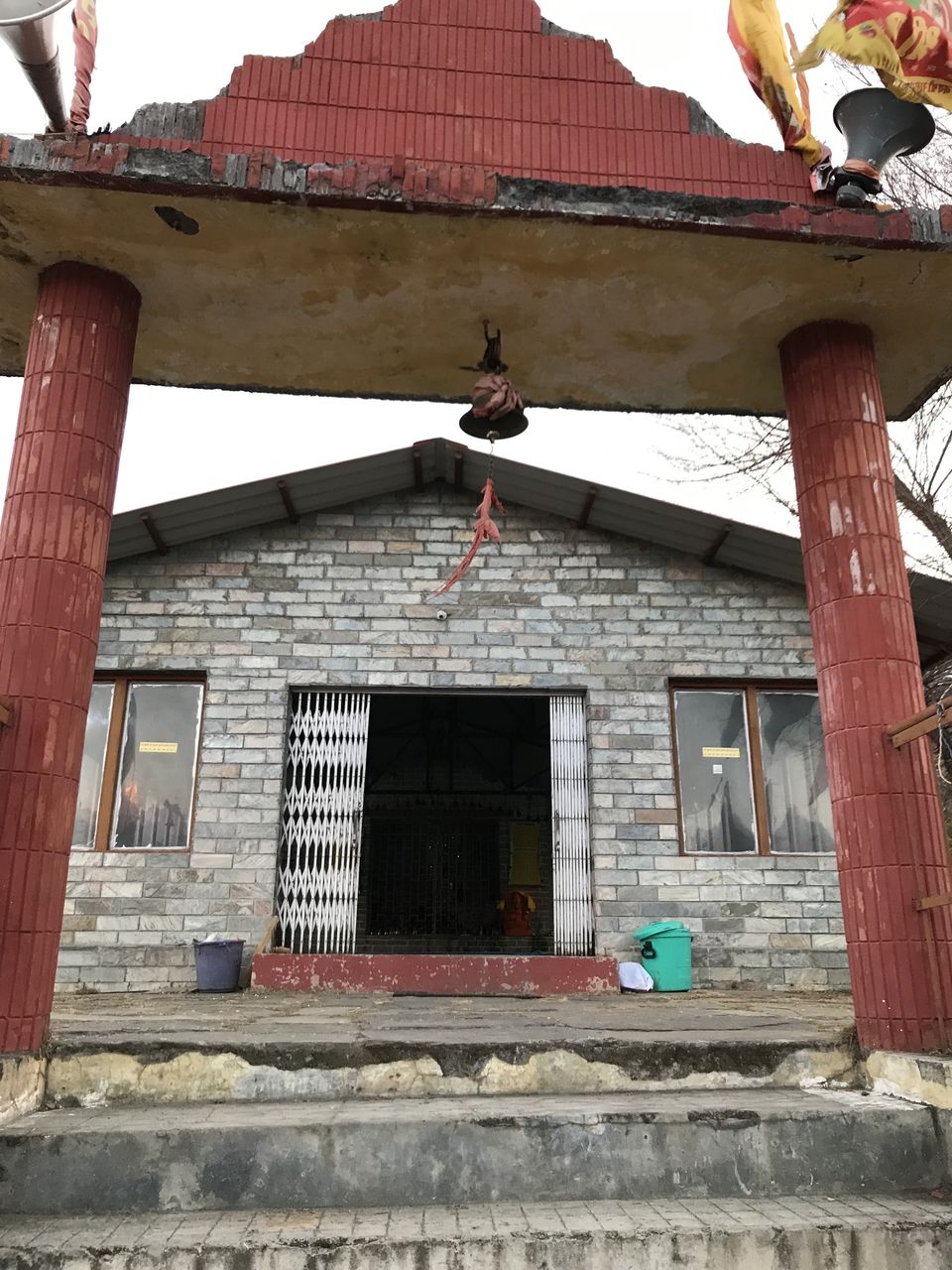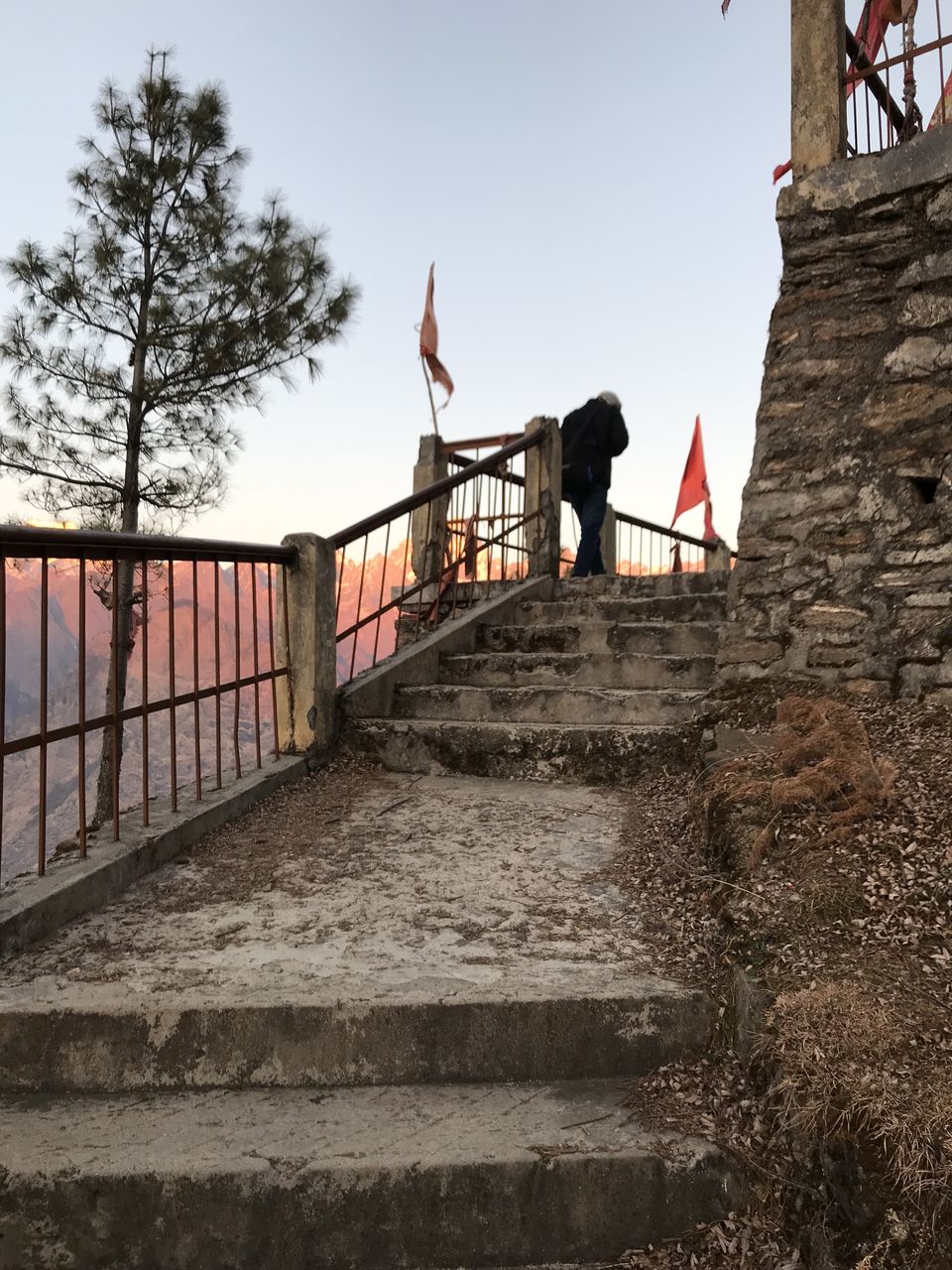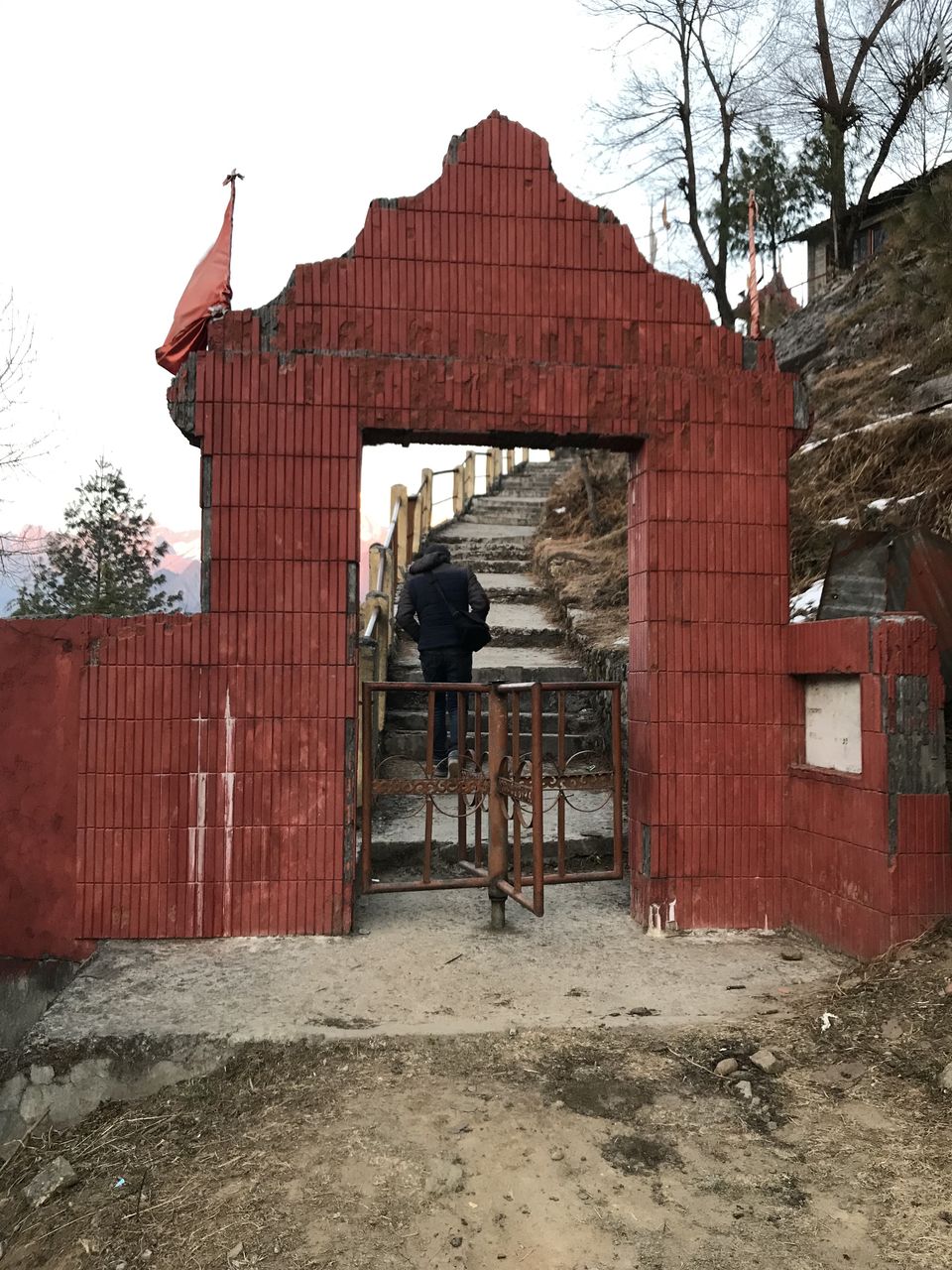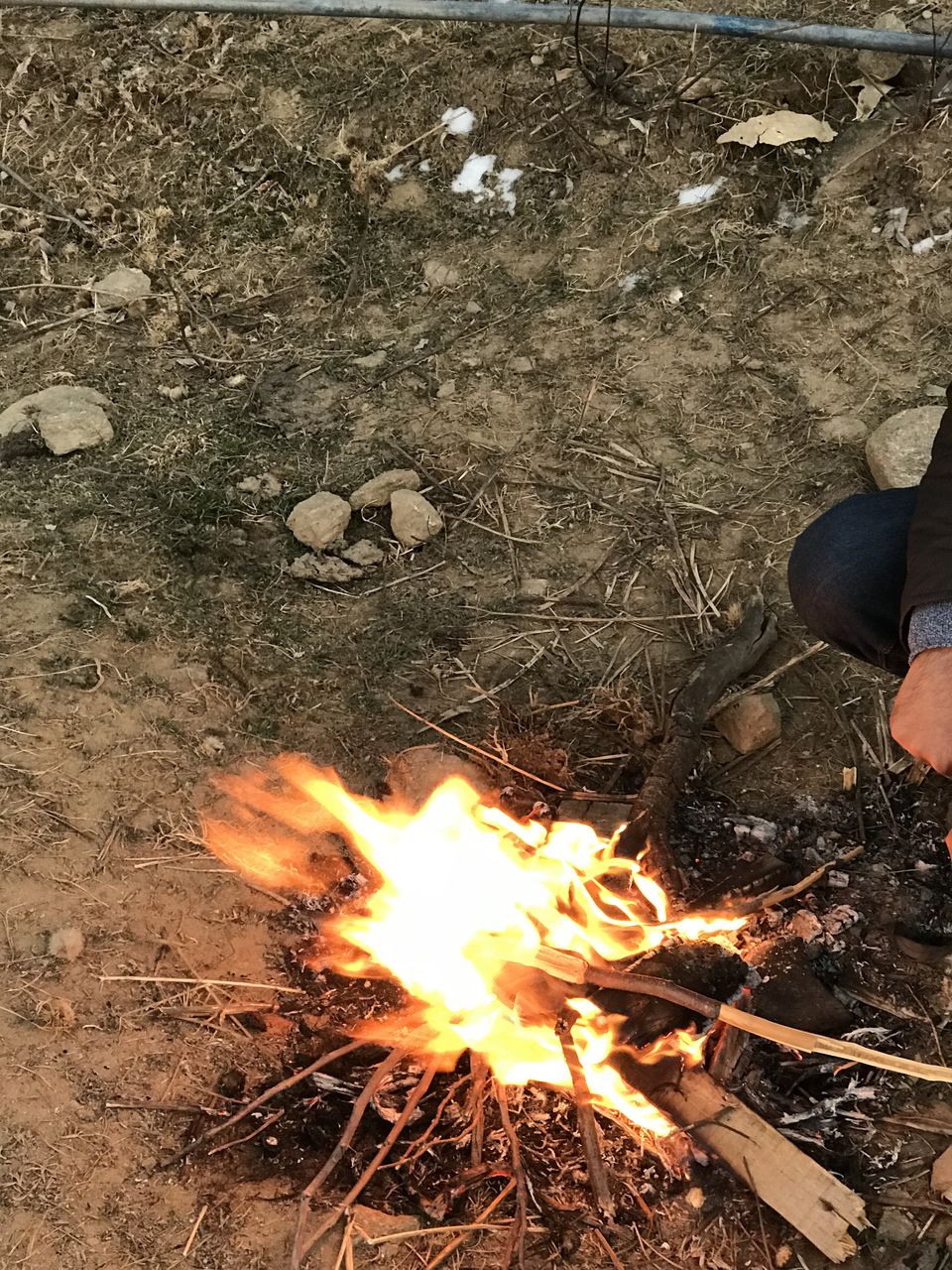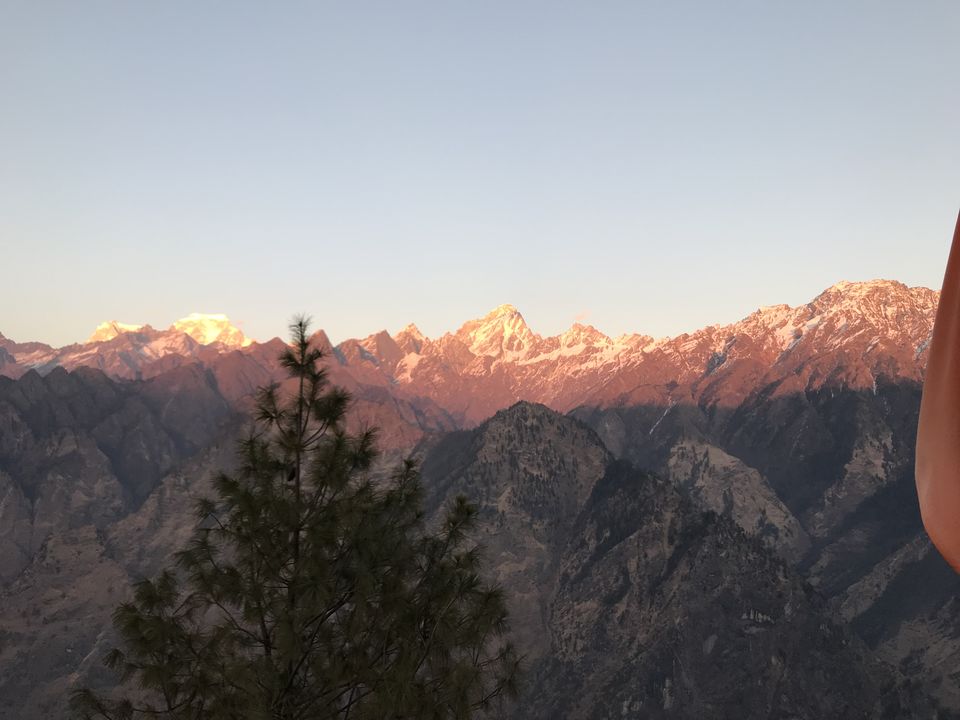 Enjoy snowfall :
This is the main purpose why people are coming to Auli, to see the snow fall and snow. In past few years due to global warming there is very bad weather in the Hills. There are maximum chances to see the snow fall if you are travelling to Auli in December and January. It totally on your luck if you can get the chance to embrace the snowfall.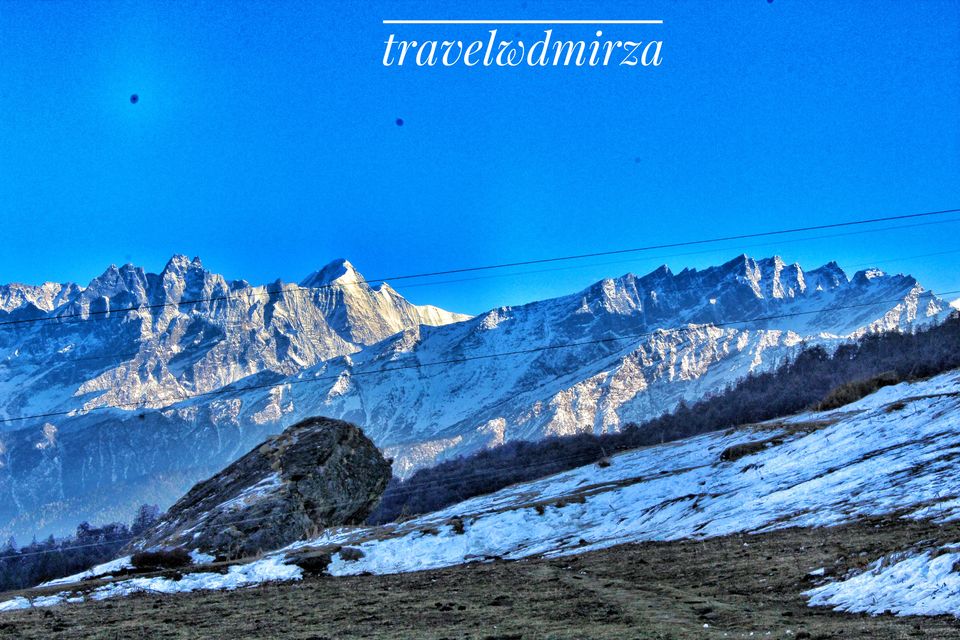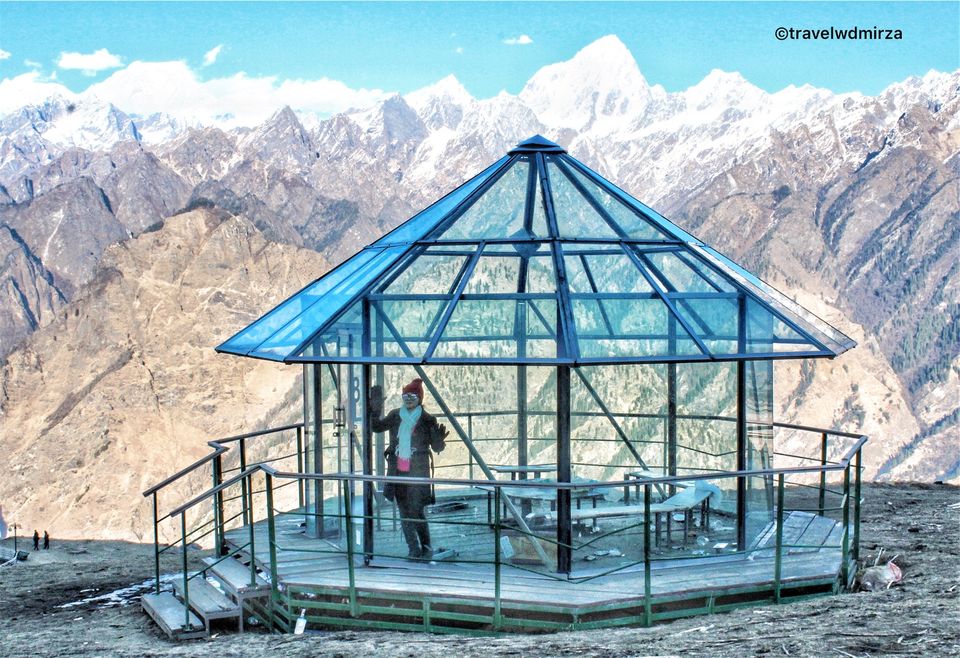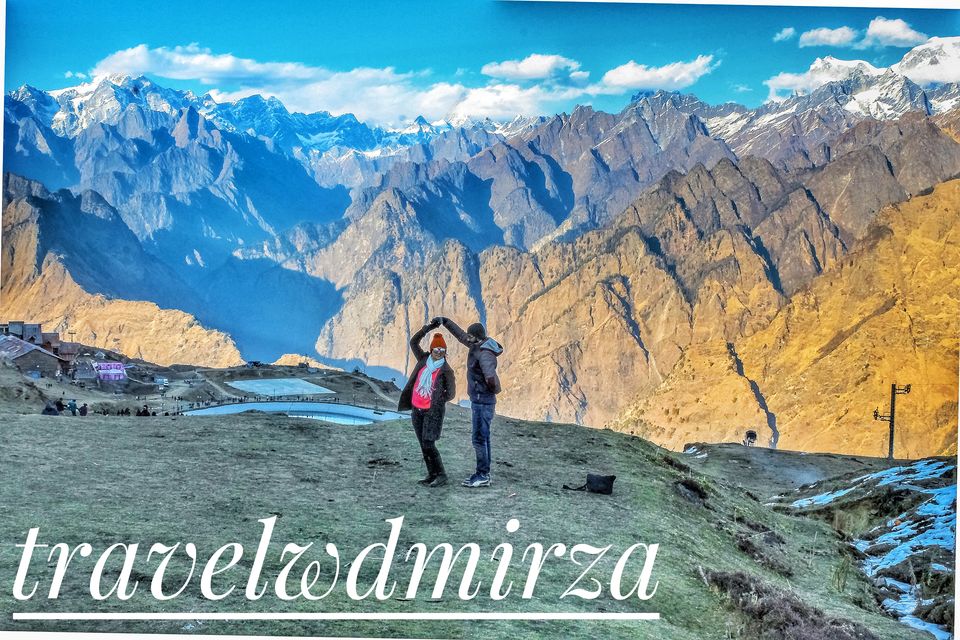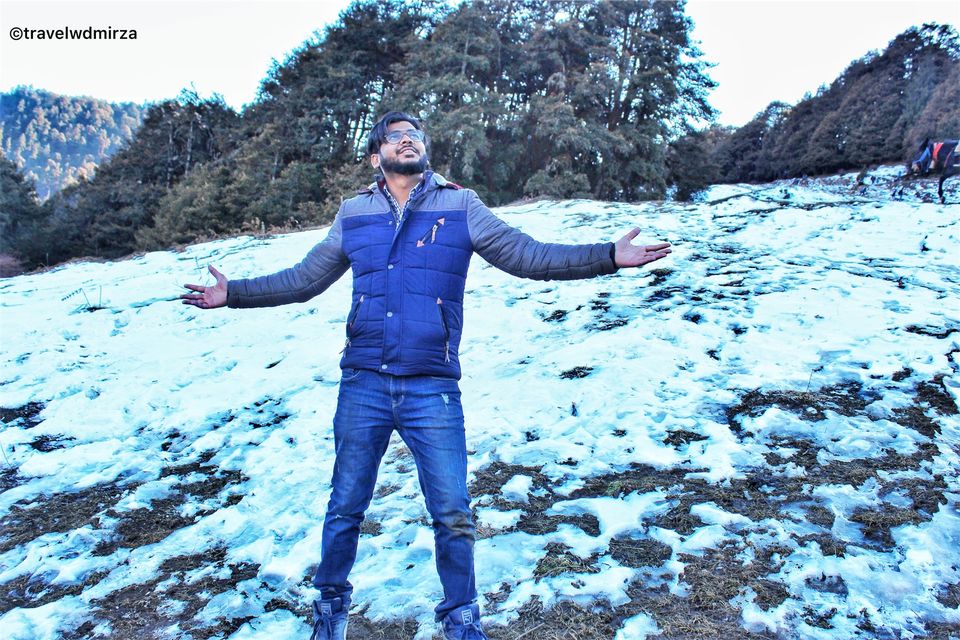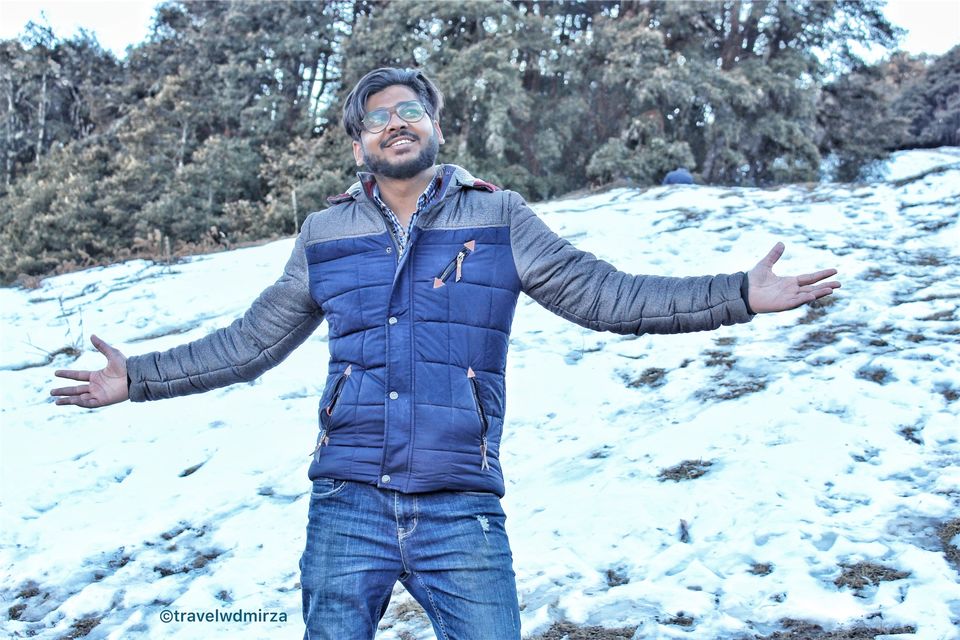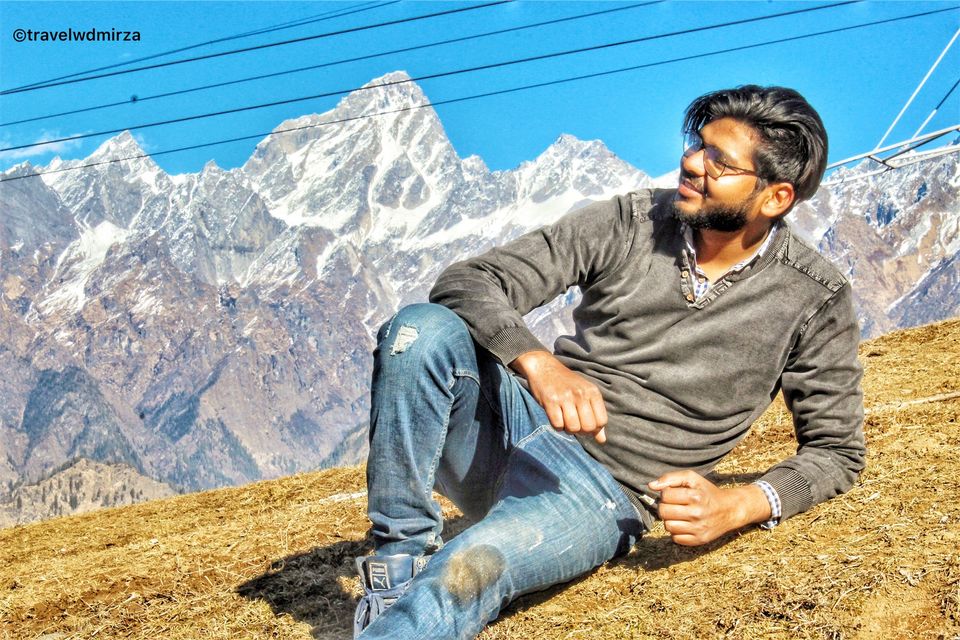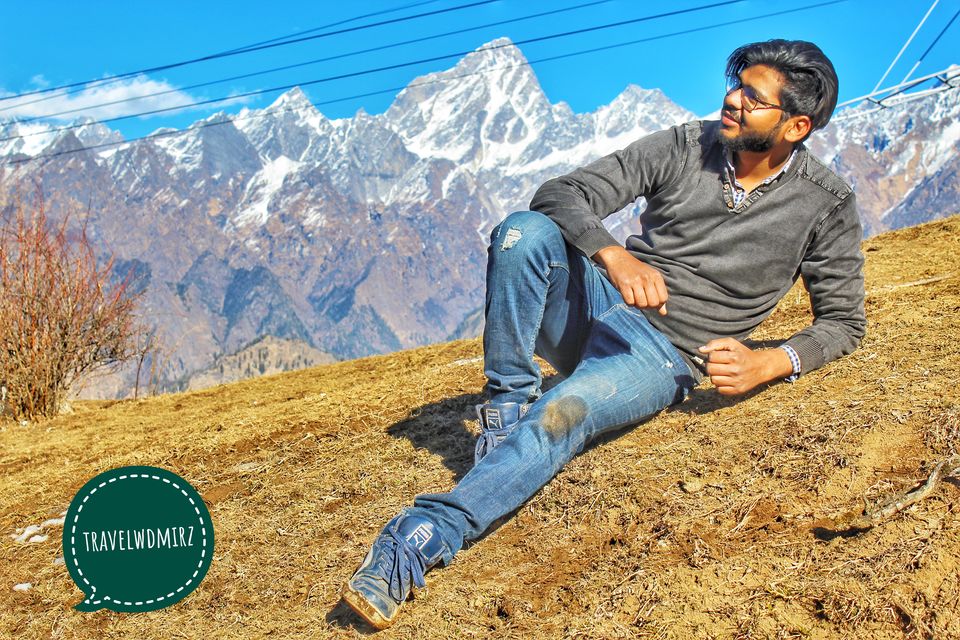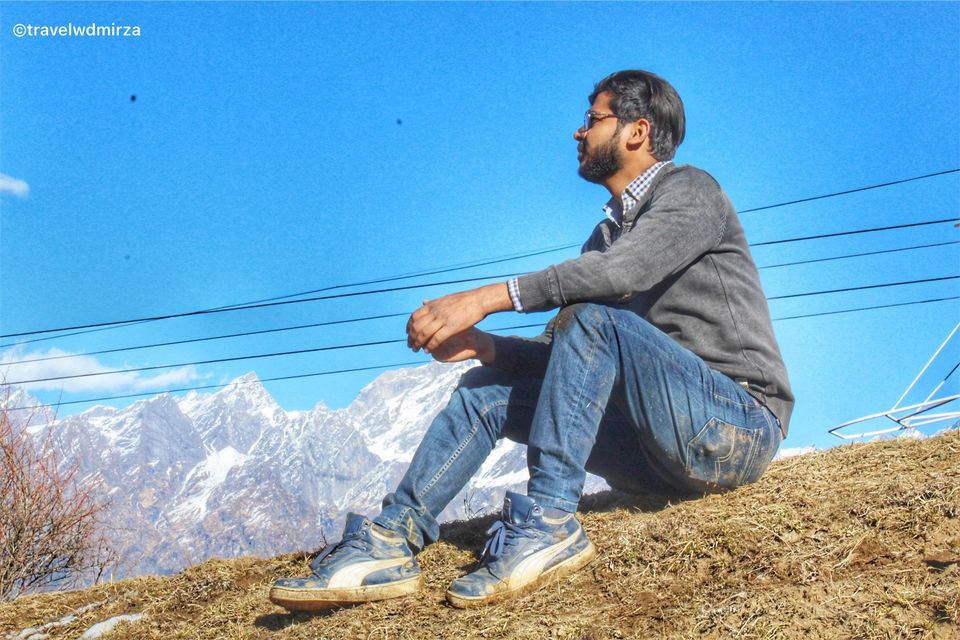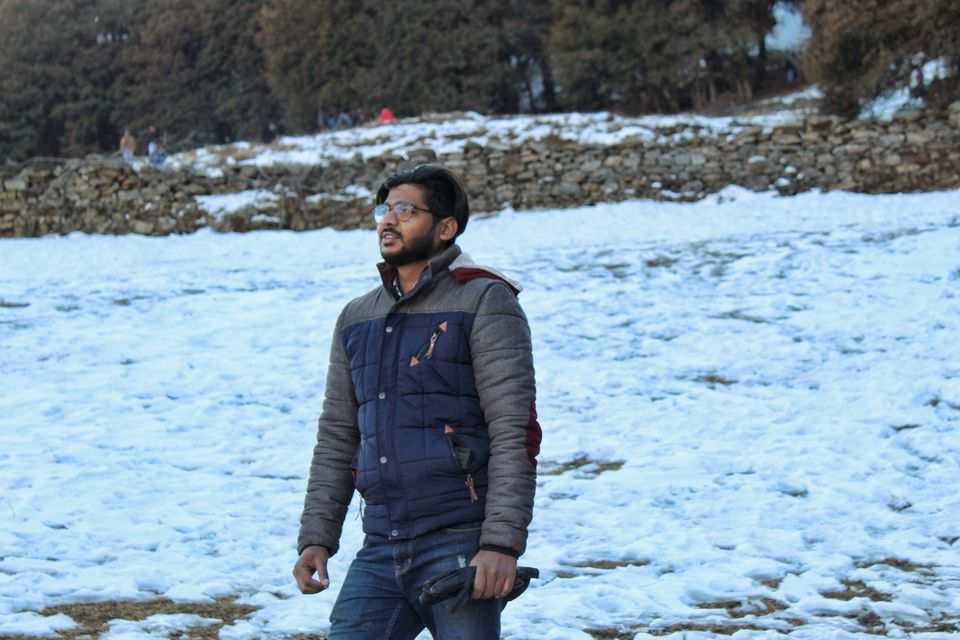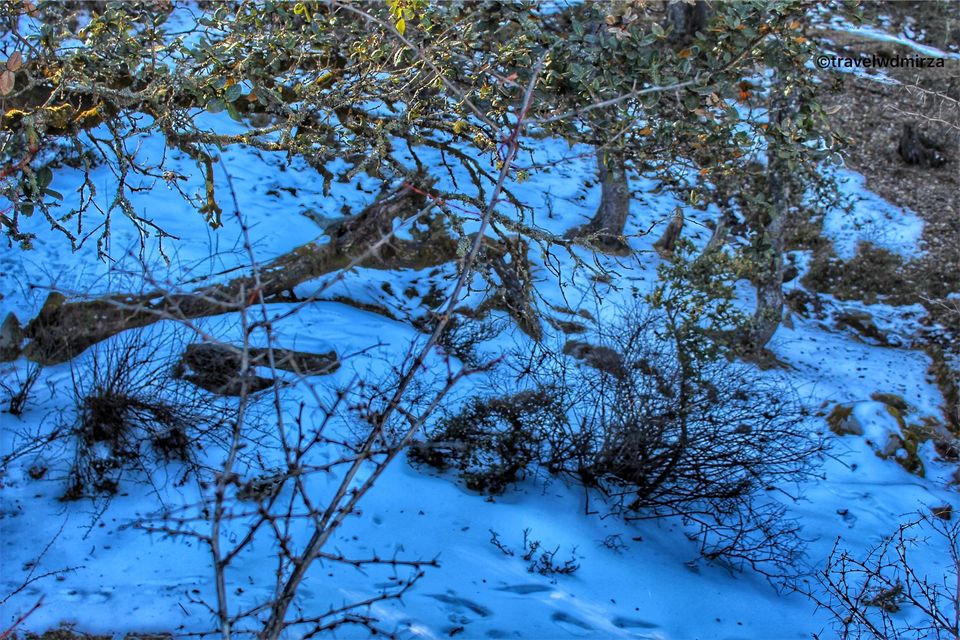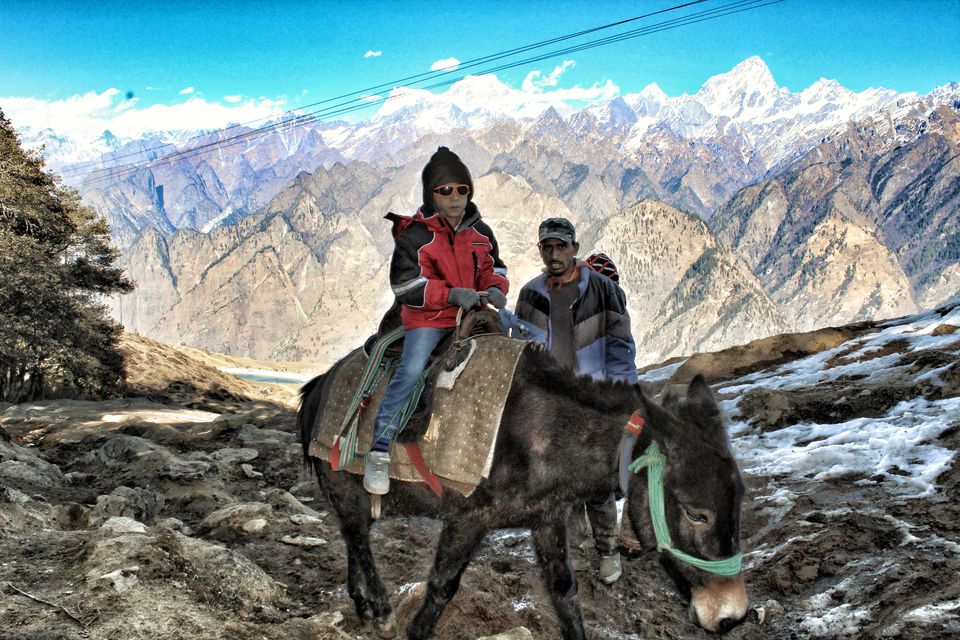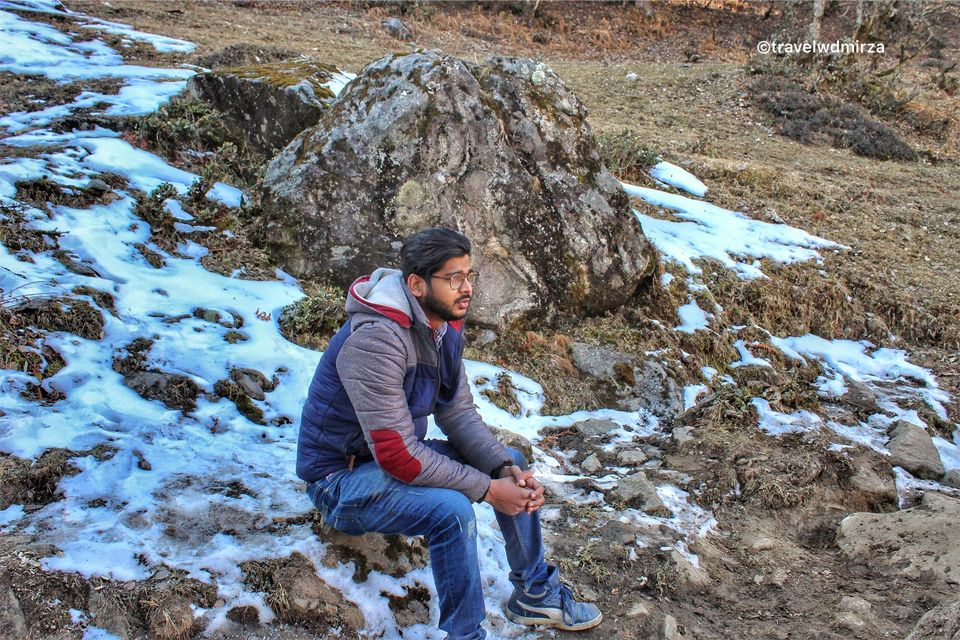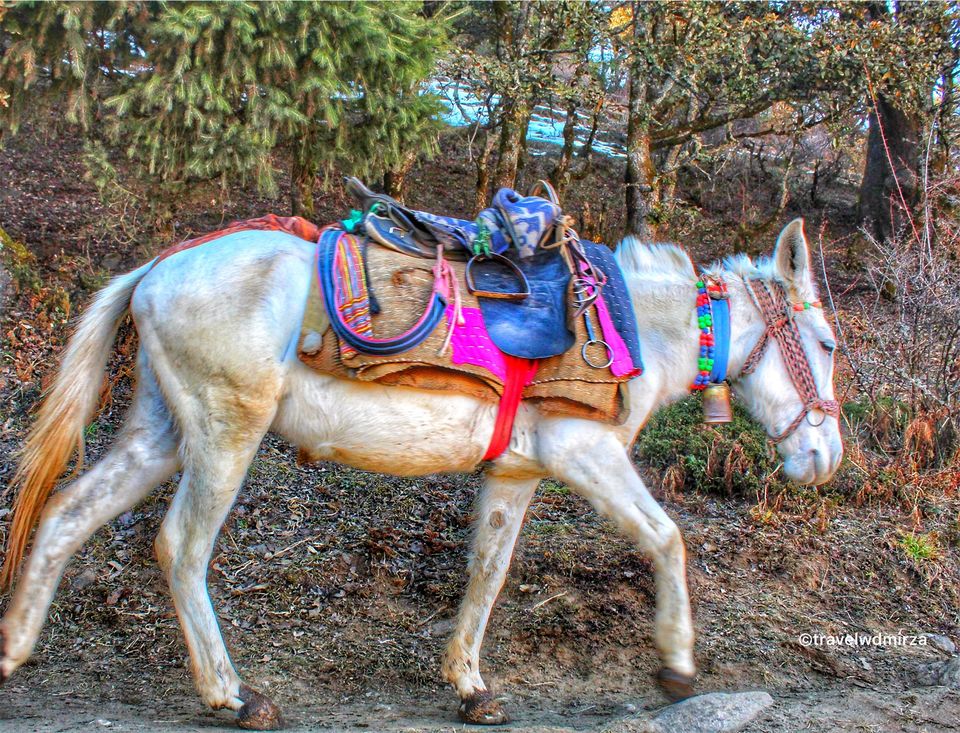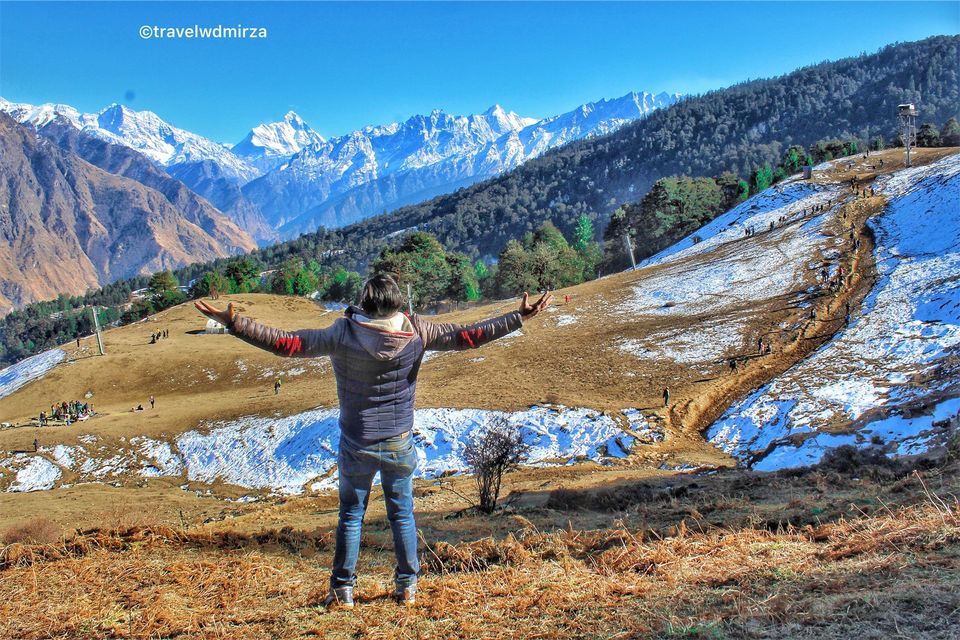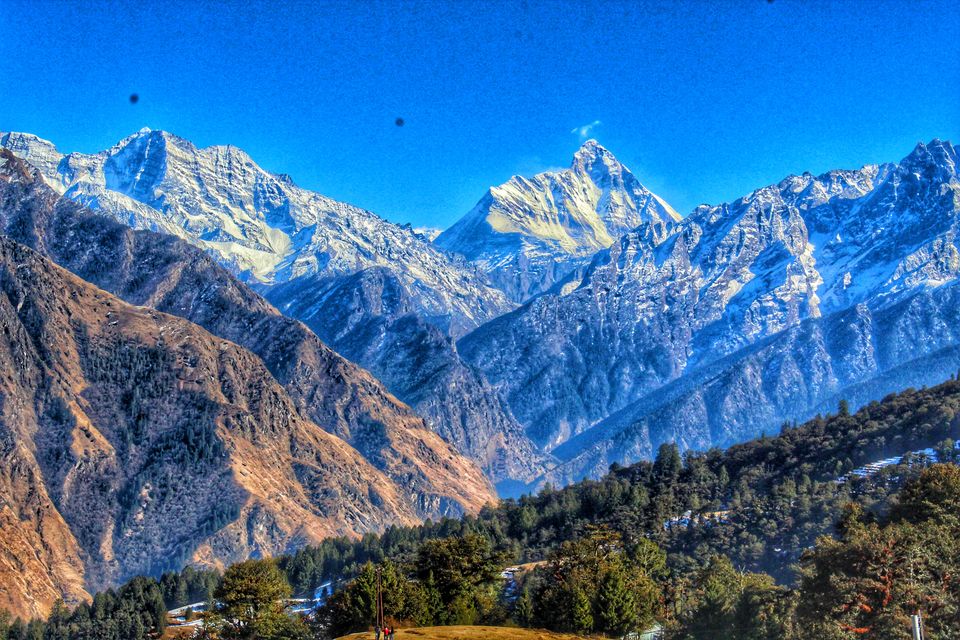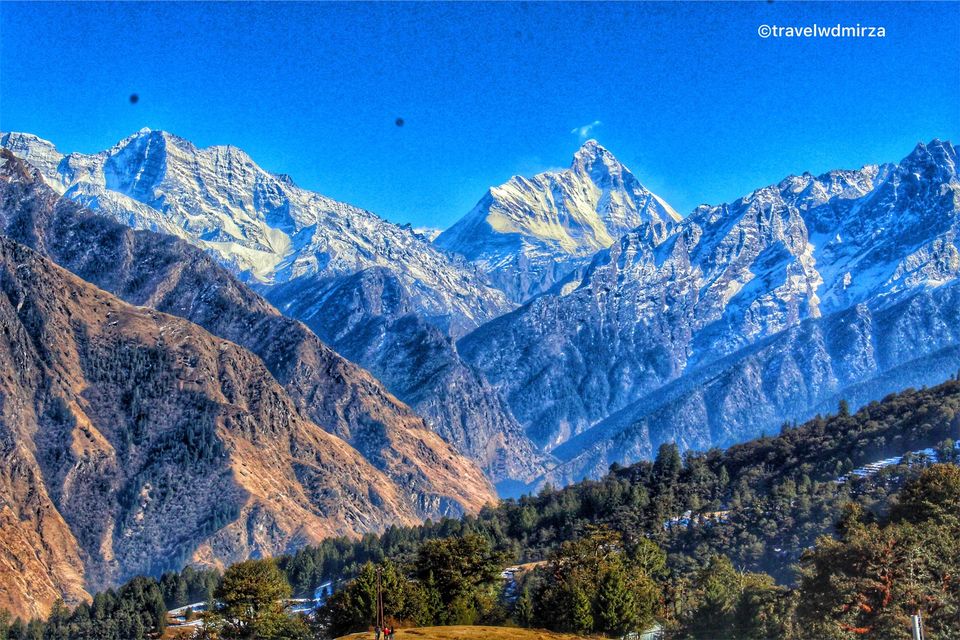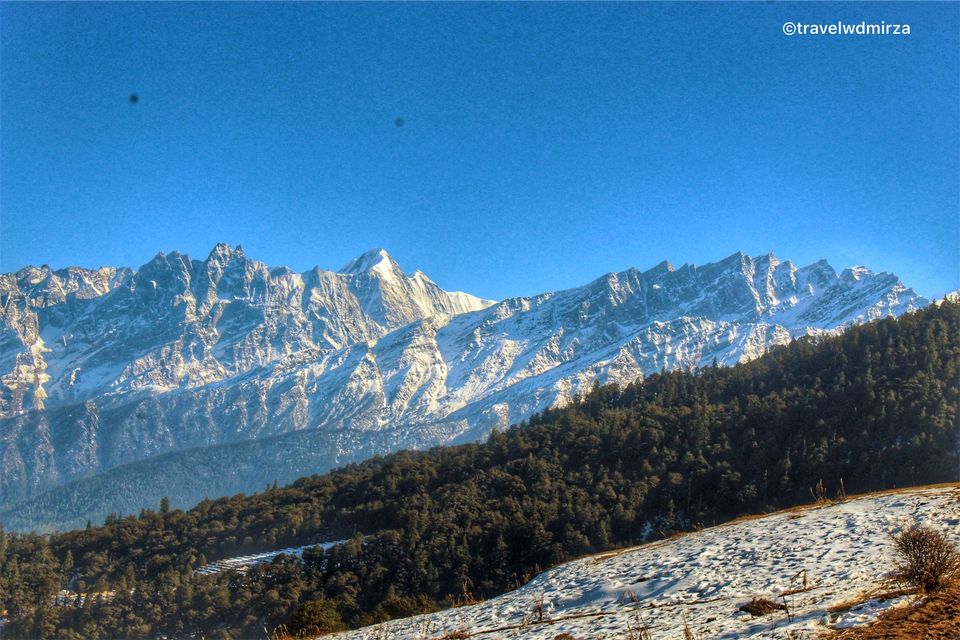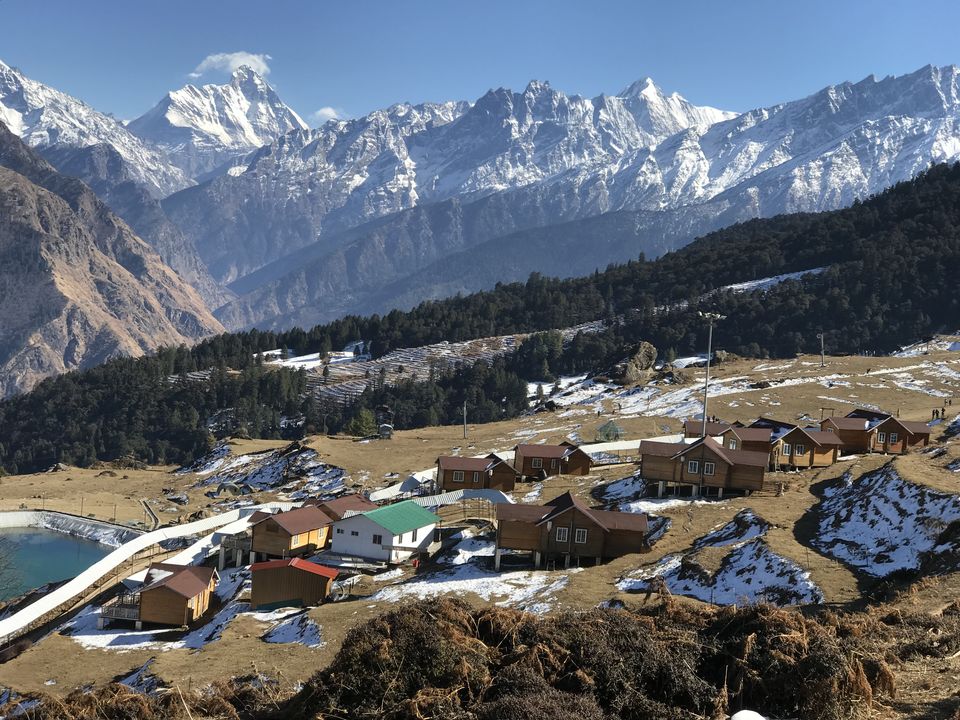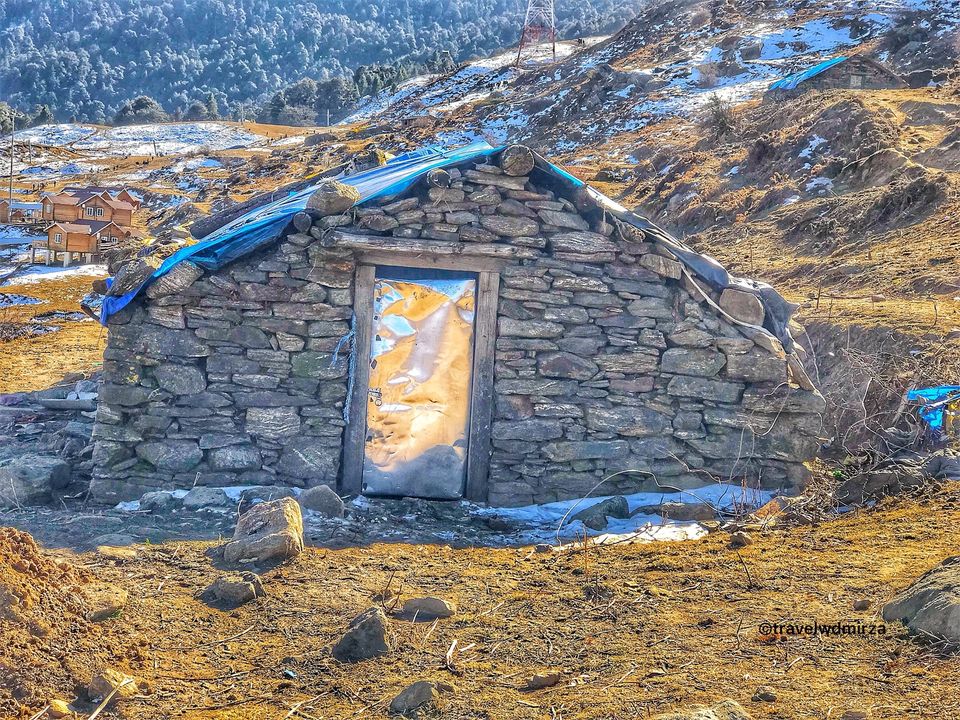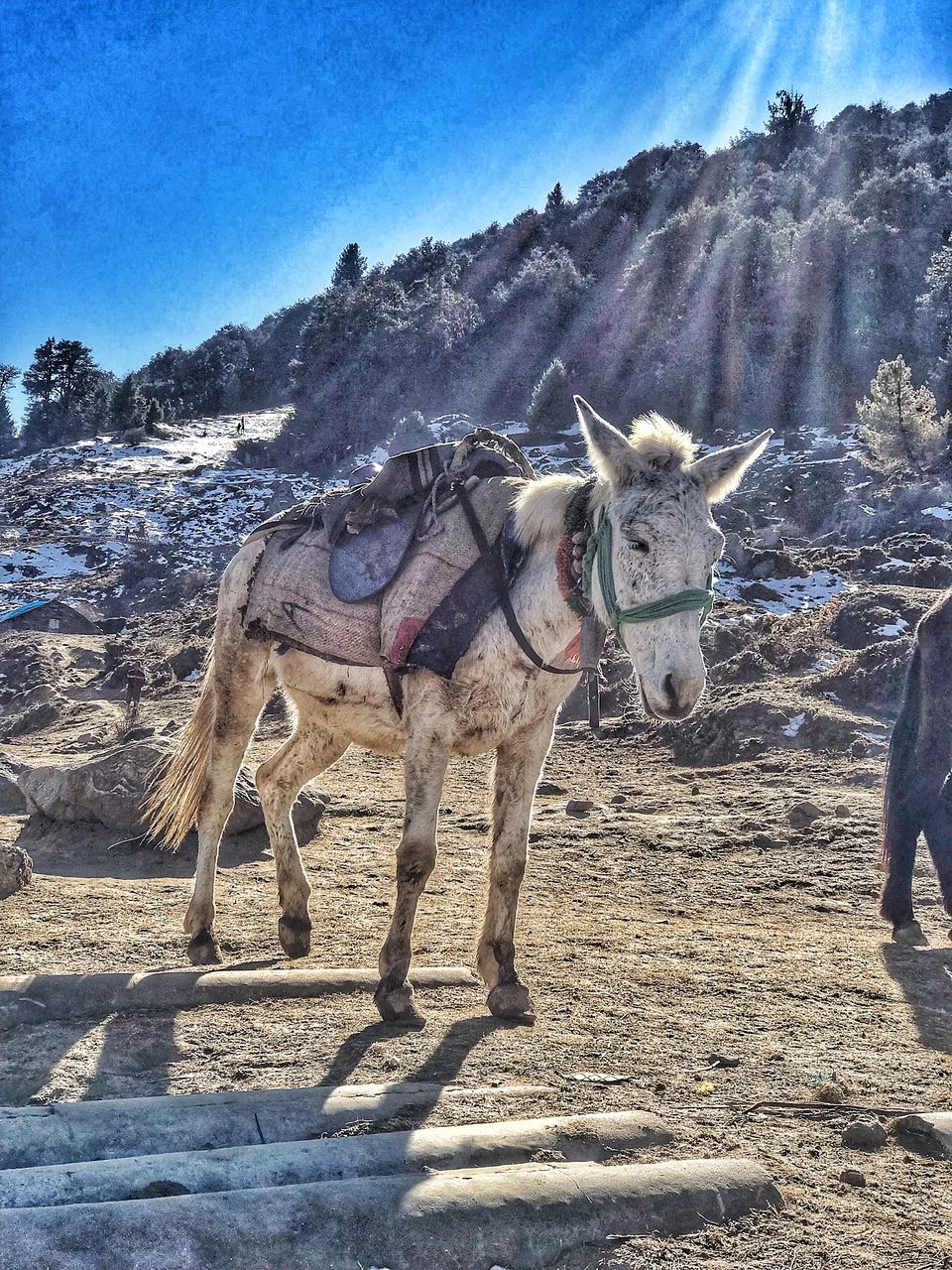 Trek to the Gurson Bugyal :
The snow slopes of any hill station are generally known for their winter sports. Now that's for a tourist to know and boast about. If you happen to be a traveler, you will find the hidden, keep it with you and live with it for life. Gurson Bugyal is a meadow mistress – one that can not be encompassed with your naked eyes. Carry a lens or two and let the shutter talk till you hear the hills talk back. It's so quiet up there, even the camera shutter echoes back.
Man made lake in Auli :
You can visit man made lake in Auli which will be frozen during the winter season.
About Author :
Yasmin Mirza
Follow on insta for more update : https://www.instagram.com/travelwdmirza/
Facebook : https://www.facebook.com/travelwdmirza/?modal=admin_todo_tour