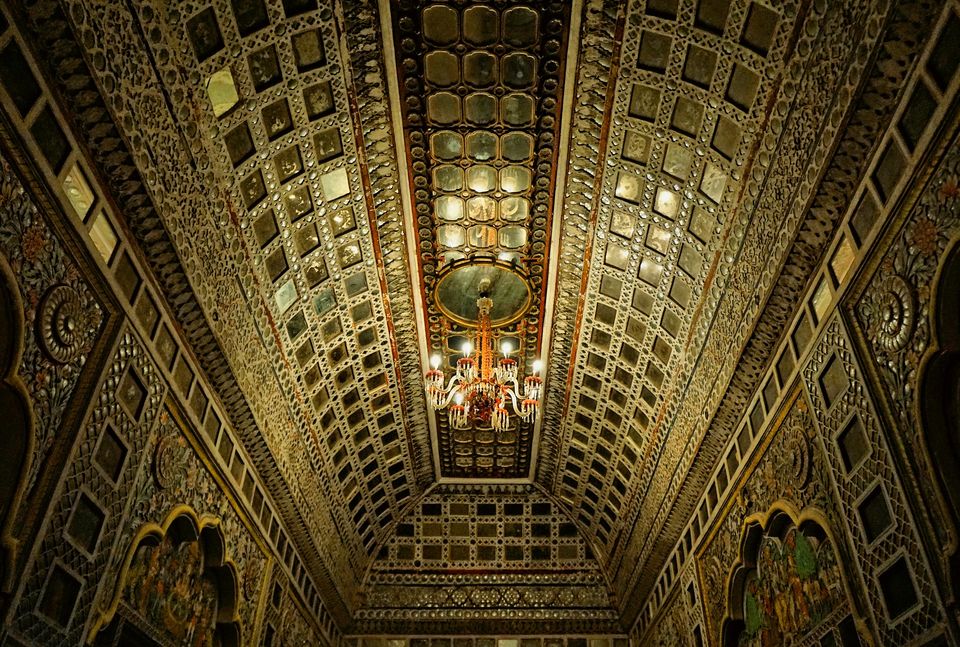 "Jodhpur" also known as the "Sun City" or "The Blue City," is one of the most beautiful places in Rajasthan. And if you ever planned to visit Jodhpur, I suggest you start packing your bags right now because October to March is the best time to visit this beautiful city.
Budget hotels:
One of the biggest struggles of traveling is finding a good hotel to stay. If it's cheap, then it won't be good, and good hotels will be expensive. Seriously, the struggle is real!
But worry not, Jodhpur has a handful of budget hotels that are both cozy and affordable.
Hotel AR Excellency:
They offer suites and rooms for both family and solo travelers. The rooms are cozy with twin and queen-sized bed options. They provide free Wi-Fi, TV, and laundry services. They will also provide you with a travel assistance on request.
They are awarded as one of the Top-rated Hotels in Jodhpur by Three Best Rated®, a multi-national ranking website.
Jee Ri Haveli:
Their rooftop restaurant has a spectacular view of the lake and the fort. And each room has a balcony, Wi-Fi, TV, and hot and cold water facility.
Things to do in Jodhpur:
Visit the fort and palace:
Once you leave your hotel room, your first destination should be Mehrangarh fort. This majestic fort is sat atop of a hill at 400ft and covers the area of about 5km. You can learn all about the history of Jodhpur from this 15th-century fortress.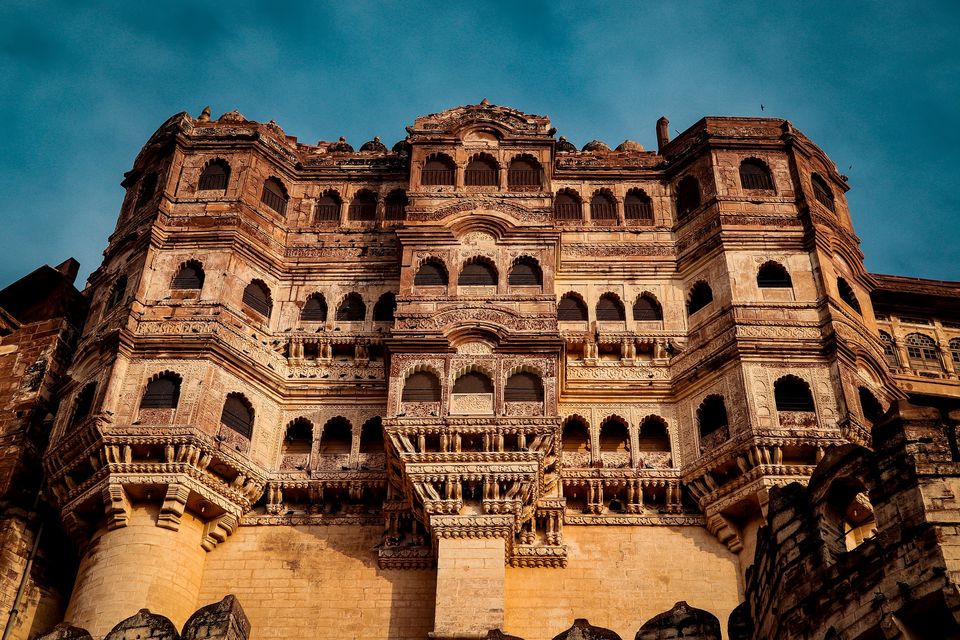 The word "Mehrangarh" roughly translates to "Sun God Fort." Part of the fort is a museum which has armors, jewelry, paintings, and costumes form when the royals lived there.
In the evening, you can enjoy the breathtaking view of the sunset from this fort and spend some time watching the people sing, play instruments and perform their traditional dance.
Now that you have explored one of the oldest fort, time to visit the youngest palace. Umaid Bhawan Palace is the last palace built in India before independence.
Jodhpur faced a famine during the 1920's, so King Umaid came up with the idea to build this place to employ the farmers. It took 14 years to complete this luxurious palace.
Part of this palace is a museum, and you can learn a lot about King Umaid and Jodhpur's history from there. The royal family lives in one part of the palace, and the rest is a hotel, maintained by Taj Hotels.
Explore the blue city:
If you land in the city expecting to see blue houses everywhere, you will be disappointed. Because only a part of the city near the fort will be blue.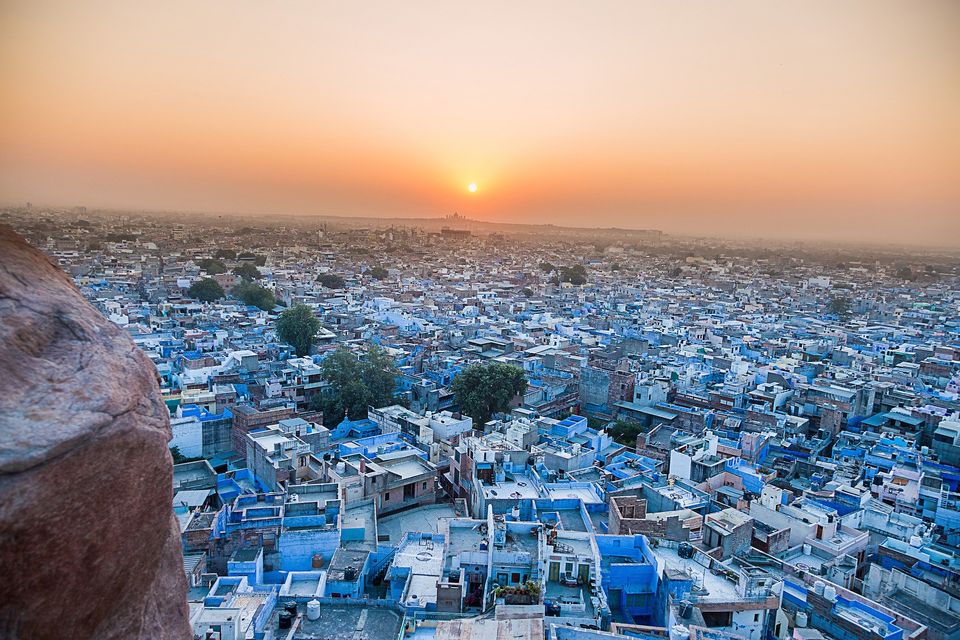 You can either walk or ask a rickshaw to take you there (You can't get an Uber to this place) With blue walls everywhere, this place will be calm and relaxing. And it is the best spot to click some amazing pictures, so grab your camera and start taking pictures.
Go on a desert safari:
Hop on the back of a camel (or a jeep) and start coursing through the Thar desert.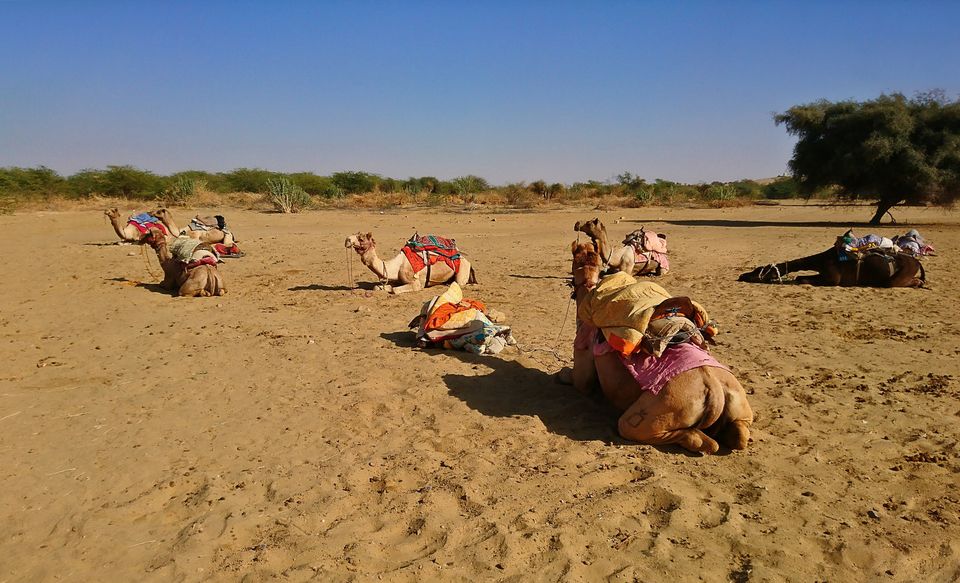 Throughout your safari, you can spot various wild animals like foxes, gazelles, and many more. Based on your time and budget, you can even choose to stay in the desert for a week.
And if you want to do something adventurous, you can ride a quad bike.
The people in Jodhpur are so proud of their culture, and you can see it everywhere. Also, don't forget to visit the Janat Sweet Home. They have a wide range of sweets at an affordable price.
A three day and two-night trip is enough to explore this marvelous city. And the food and transportation costs won't be too much either. So, you can confidently plan your trip to Jodhpur.