Jodhpur was always in our bucket list to visit. The more we bumped on Jodhpur pictures on Social media, the urge to go there kept increasing. And finally, this year we decided to head this well-known "Blue City" of Rajasthan. Being a place of huge palaces, magnificent forts as well as age old temples, this city of Rajasthan is among the famous tourist destinations in the state as well as India. If you like historical places and forts and temples,Jodhpur will surely not disappoint you.
Founded by Rao Jodha, chief of the dominant clan, in the early 15th century, the city is now widely known for historical Mehrangarh fort, blue houses, colorful attires, antique home accessories or artifacts. With bazaars, snaking streets and houses predominantly blue, it's a place like nowhere else. Every corner of the city will astonish you. It also has fantastic museums. But for a true taste of the city, the best thing to do is to get lost in its maze of old-fashioned alleys.
We have grouped The Best Instagram-worthy places to in Jodhpur which will certainly give lift up your Instagram feed. So, Take a sneak peek into the architectural expertise and natural beauty of the 'Sun City'.
Chandpole - The Alley of Blue Houses:
Jodhpur also knows an "Blue city" for a reason. And for that, you should wander away from the market places and new town, and head into the older quarters of Jodhpur.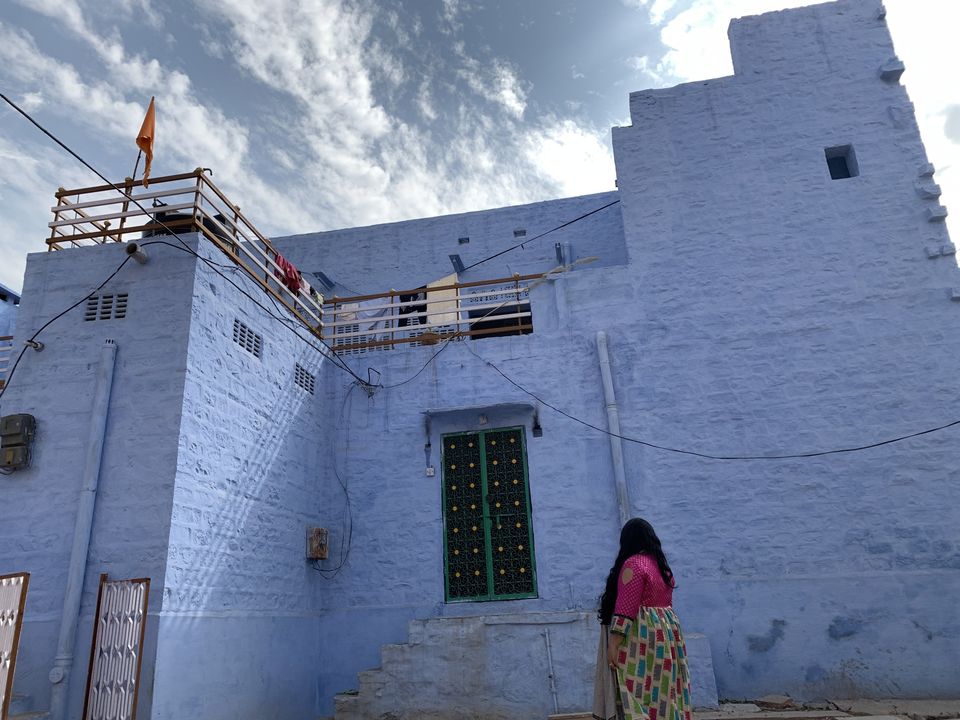 Chandpole is a good area to explore the blue painted houses in the city. You will find blue spattering throughout Chandpole. Often several houses in a row, an alley or a large building are painted a light shade of blue. Chandpole has quite narrow yet lively lanes of the Blue City. You can interact with the locals and discover some of the untold stories and tales about the place.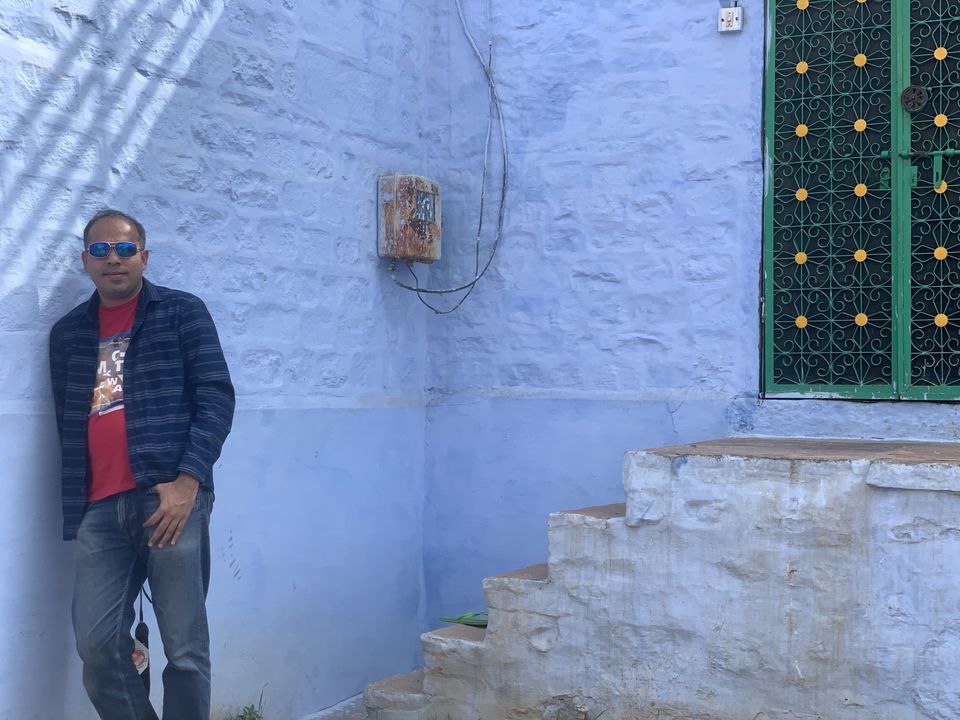 Chandpole as a good spot for blue street photography in the blue city of Jodhpur.
Why are the houses blue in Jodhpur? We asked this question to our guide and locals. But, probably each one of them had different answers
Some said that the color is associated closely with the Brahmins, India's priestly caste, and the blue houses of the old city belong to families of that caste. Blue reflects heat, and Rajasthan is in the desert often reaching mid to high 40's in the summer. It is possible that houses were painted blue to help keep them cooler in the summer.
Toorji Ka Jhalra:
A hidden gem in Jodhpur, Toorji ka Jhalra is still unknown to many tourists travelling to jodhpur. The legend says that the stepwell was built by a queen, consort of Maharaja Abhaya Singh in 1740.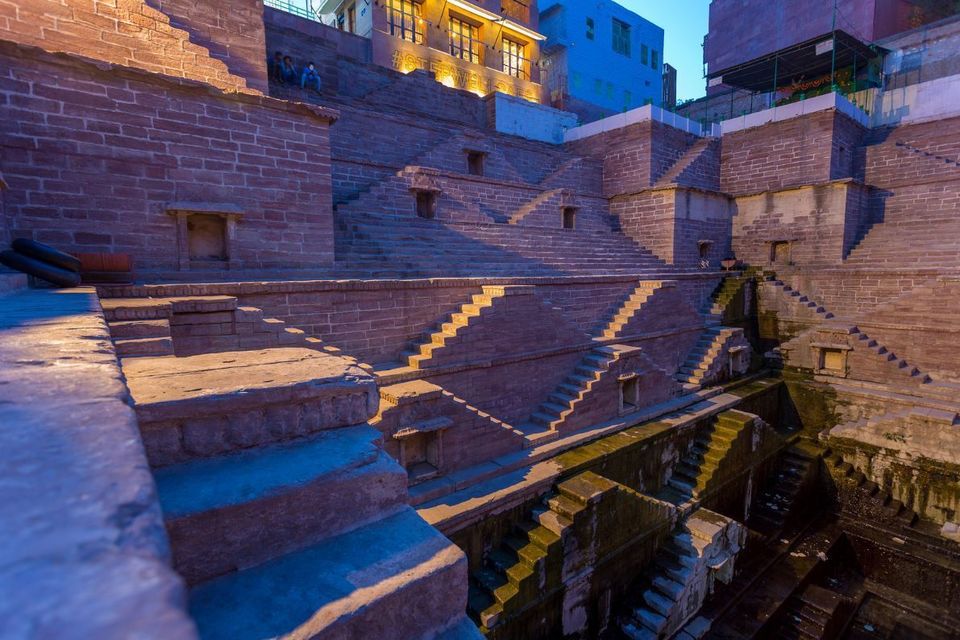 Toorji Ka Jhalra is just a few hundred meters from the Clock Tower in Jodhpur, the step well still seems to be largely off the tourist map. The best time to Photograph the well is probably early morning, by midday it's always frequented by children and some adults who enjoy having a dip and a dive into what must be extremely cool waters.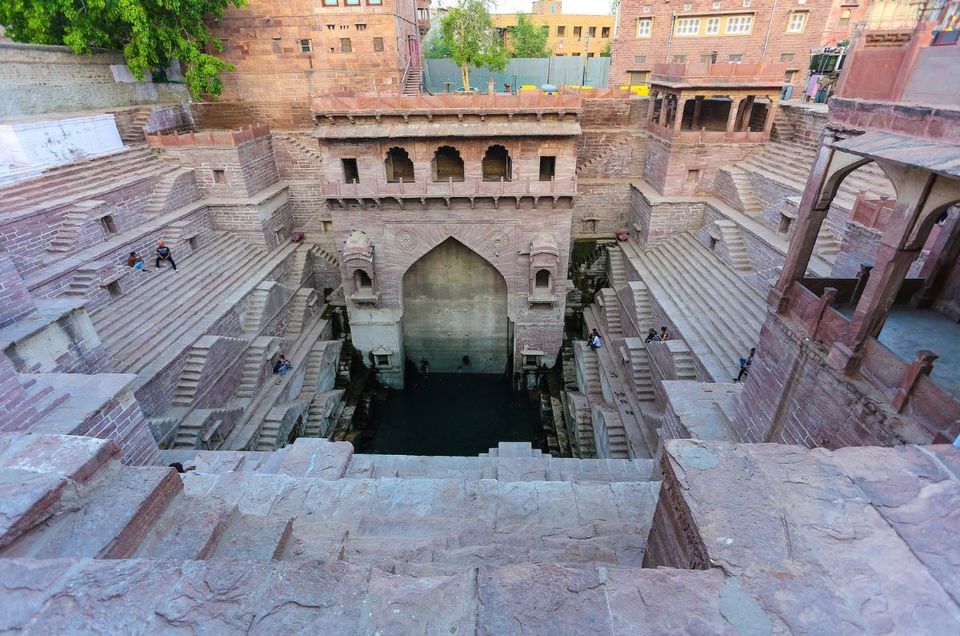 Interestingly this well was inundated and full of wreckage for decades. Only recently has it been drained, cleaned up and restored. Pictures of this place would probably give a hike on your insta account for sure.
Kaylana Lake:
If you are looking for a great sunset picture for your insta feed, this is the place to go to. Kalyana lake is an ideal site for all the bird watchers as well. It is an artificial lake, and was built in 1872.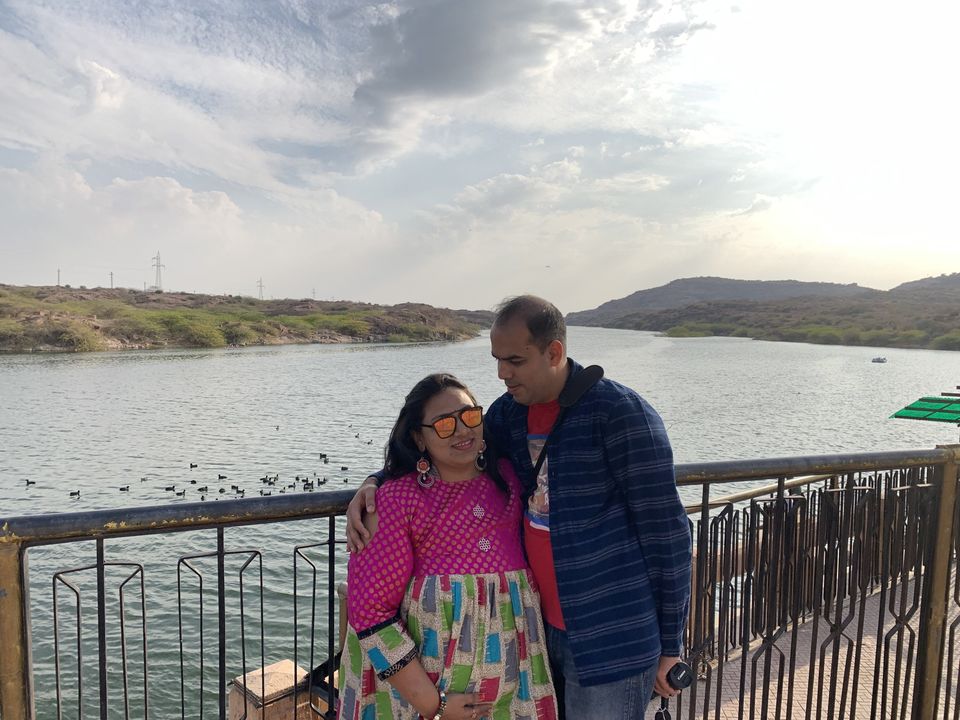 Spread over an area of 8 km, Kaylana lake is the best spot to witness the spectacular sun down. Splattered with shades of reds, pinks, violets and yellows, the sky literally look like the work of an artist gone crazy.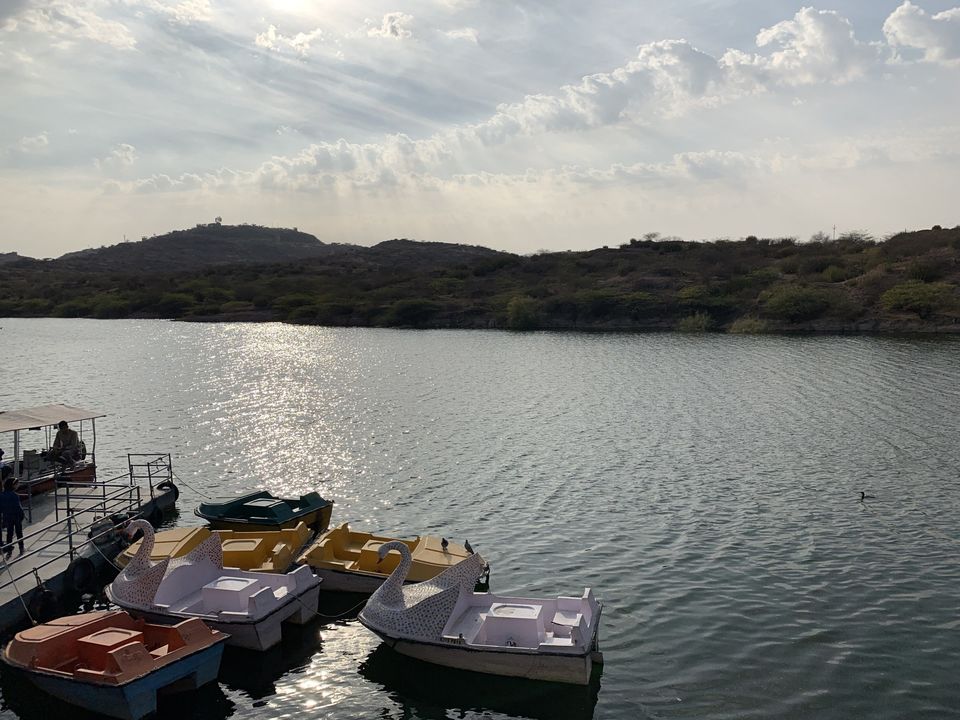 Now, the lake looks quite fetching and your desire to venture into the deep waters is quite understandable, still Do not go swimming here even if you swimming champion however, you can enjoy a scenic boat ride here.
Jain Temple in Osian:
The Mahavira Temple, dedicated to Lord Mahavira, the 24th Jain Tirthankara, is a major pilgrimage for Jains of the region. The temple is celebrated for its stunning architecture. The main door is carved with an impression of young maidens on it. Intricately carved pillars adorn the site of the main porch.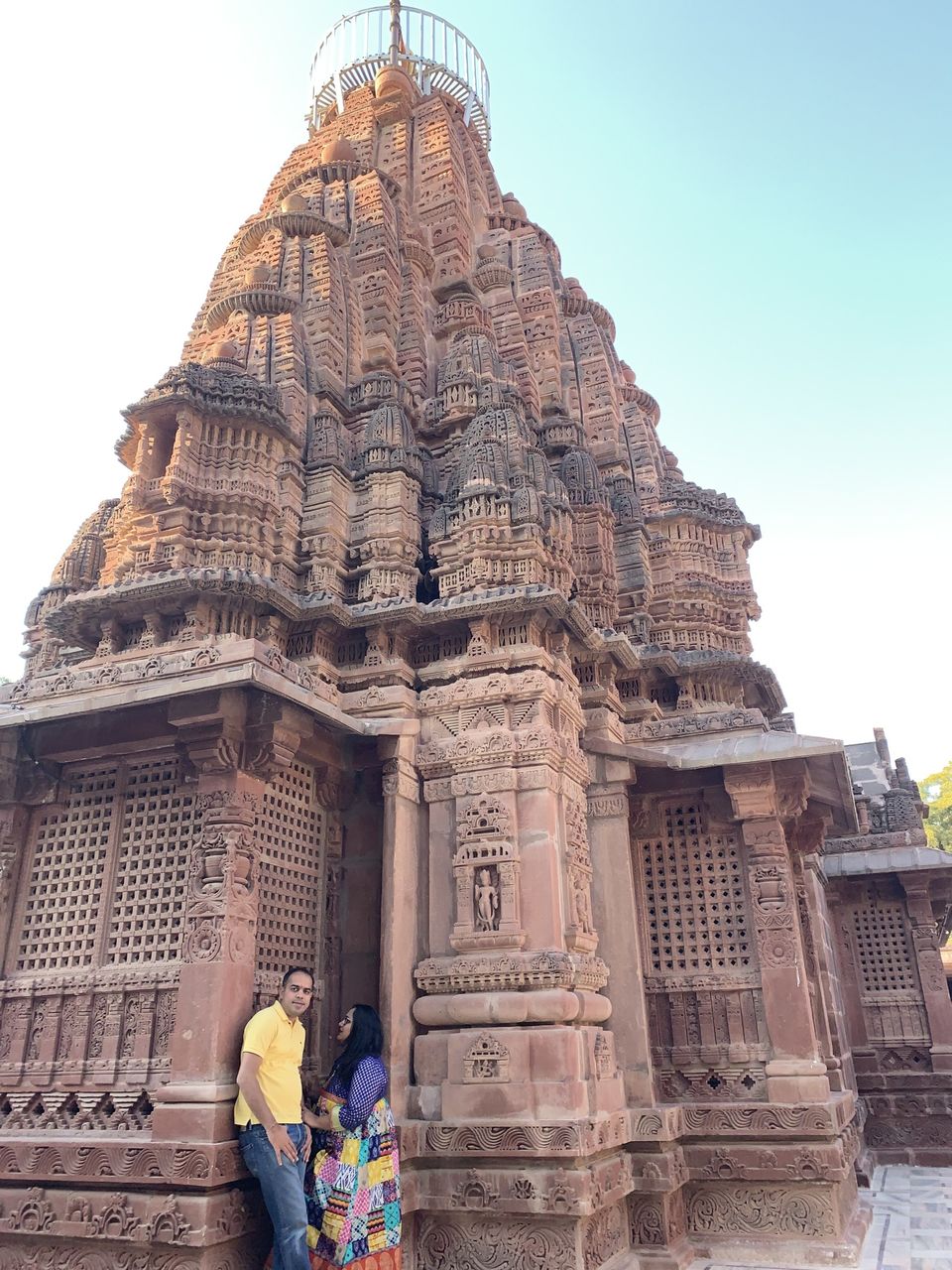 In another porch, one can find a shade of a little stylish construction. The main shrine is sited on a high platform made of sandstone.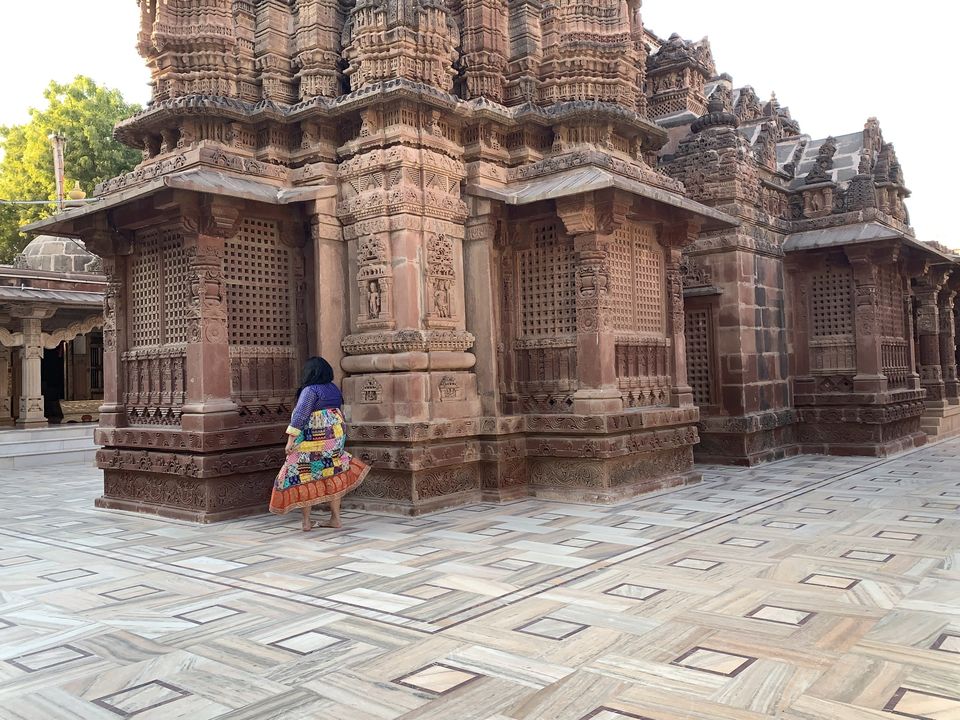 The sanctum encompasses the idol of Lord Mahavira. In the hall, three balconies make the sanctum well ventilated.
Mandore Gardens:
Just search for this place on Instagram and you will be fanatic with some of the wonderful pictures that will make you rush to get here and take some awesome pictures for your feed. We went here in the evening around 4pm and stayed there till the sunset and let us tell know, you will enjoy taking pictures of each corner of this place and this place turns magical during sunsets.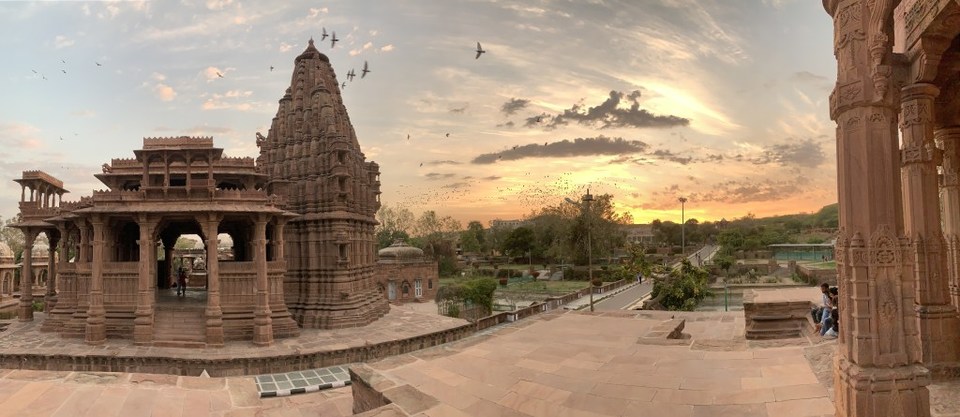 Mandore is a small town about 9 km away from Jodhpur. It is visited mainly for the Mandore Fort and the famous Mandore Gardens which was built around the royal cenotaphs (Chhatris) of the Rathore rulers made of red sandstone, six of which stand out.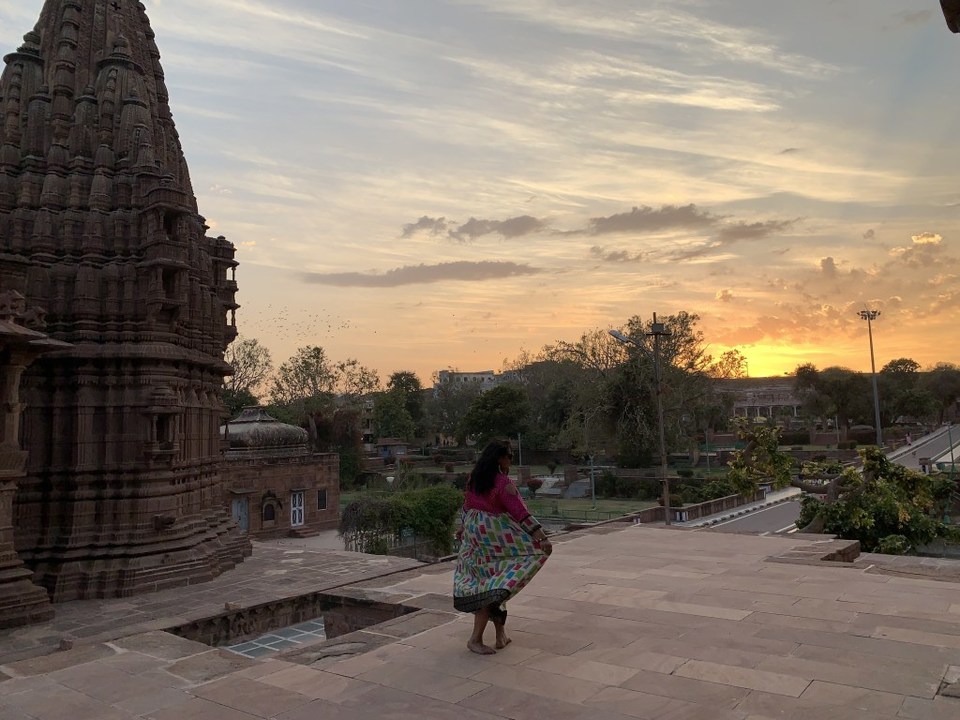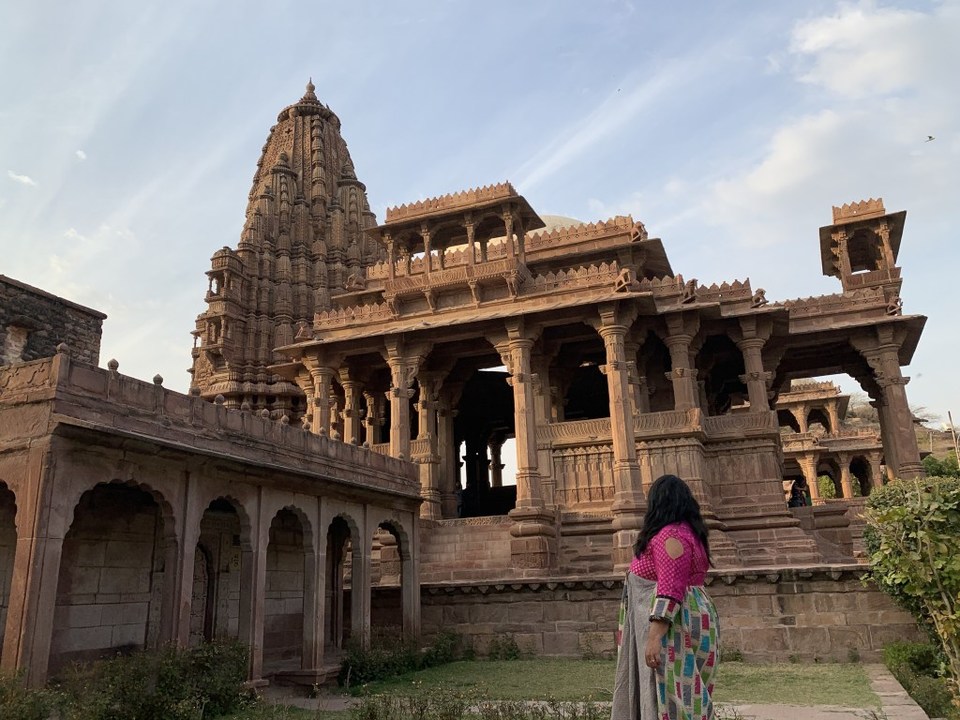 The gardens are beautiful, although unkempt in places and used as a local picnic spot. They're worth visiting for the fantastic architecture and history of a bygone era .
Mehrangarh Fort:
Beyond question, Mehrangarh fort remains top in the list of "must visits" in jodhpur. And why not, history of this fort, and style of architecture still depicts the era of royals. Unbeatable and impressive, this grandeur in red sandstone is wrapped in an eccentric beauty. When travelers look forward to the most remarkable tourist attractions in Jodhpur, this fort is the foremost choice.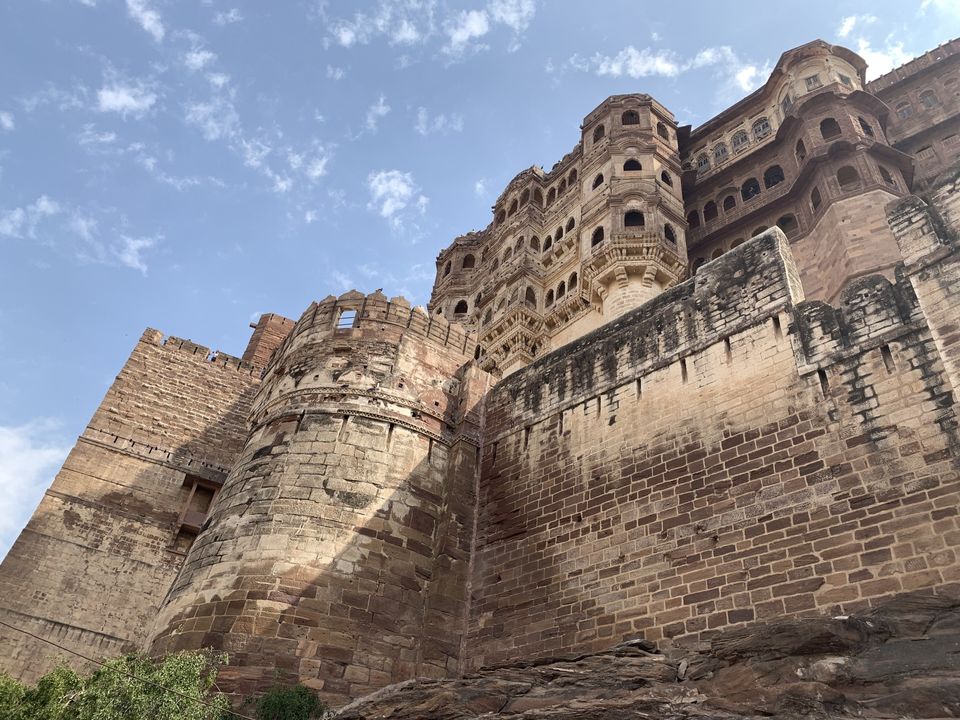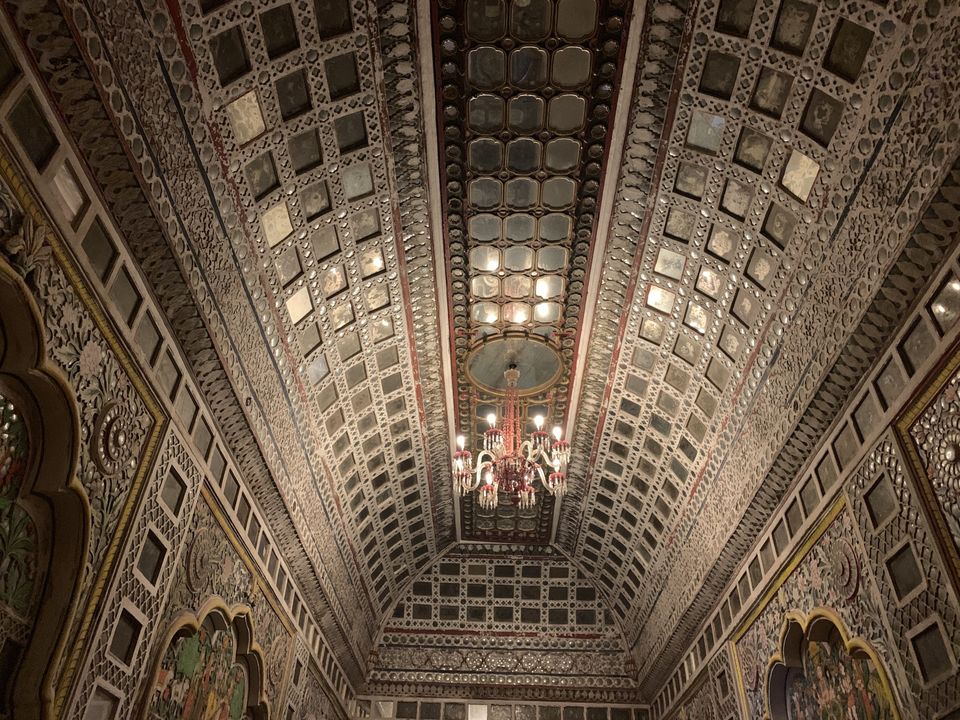 This fort will not allow rest to your camera as you walk inside the fort, you will find museum , the grandeur of architecture so appealing that you won't resist to take that best insta worthy picture here.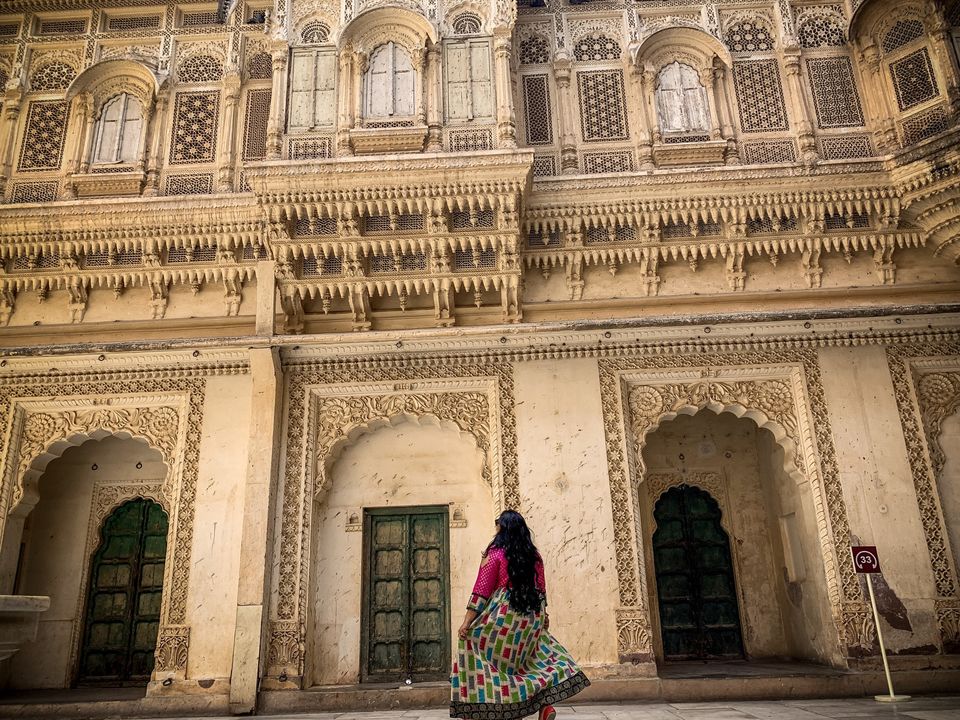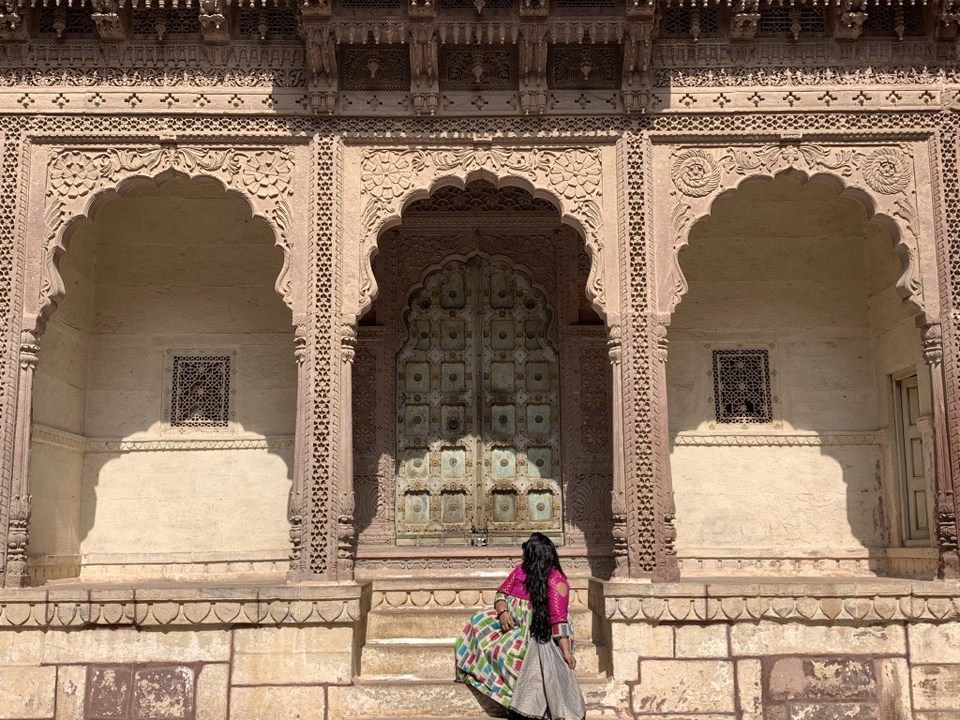 It's huge, thick walls surprise you with grand palaces inside that are ornamented with intricate carvings. You can also capture some spectacular views of the blue city houses of Jodhpur from this fort .
Jaswant Thada:
They say "The Taj Mahal of Mewar" , carvings of this monument are beautifully intricate. Standing adjacent to Mehrangarh Fort, this is a cluster of majestic cenotaphs in white marble. while the inside is adorned with portraits of Rathore rulers.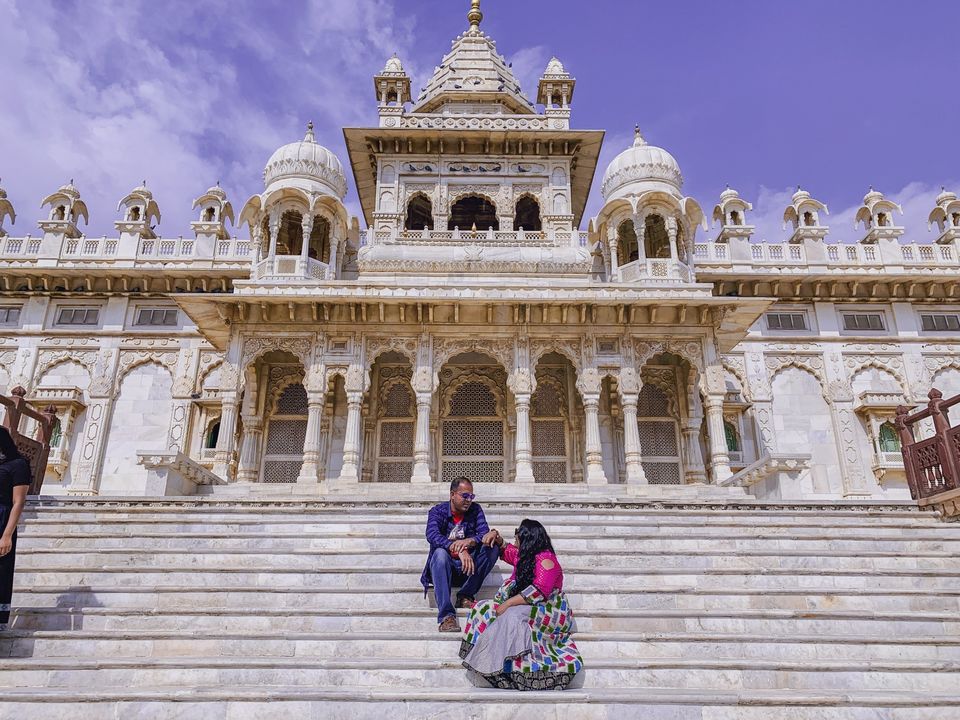 It's a peaceful place to relax and enjoy stunning views of the Fort and city. You will find these light green painted doors just outside the main cenotaphs which will be perfect one for few clicks.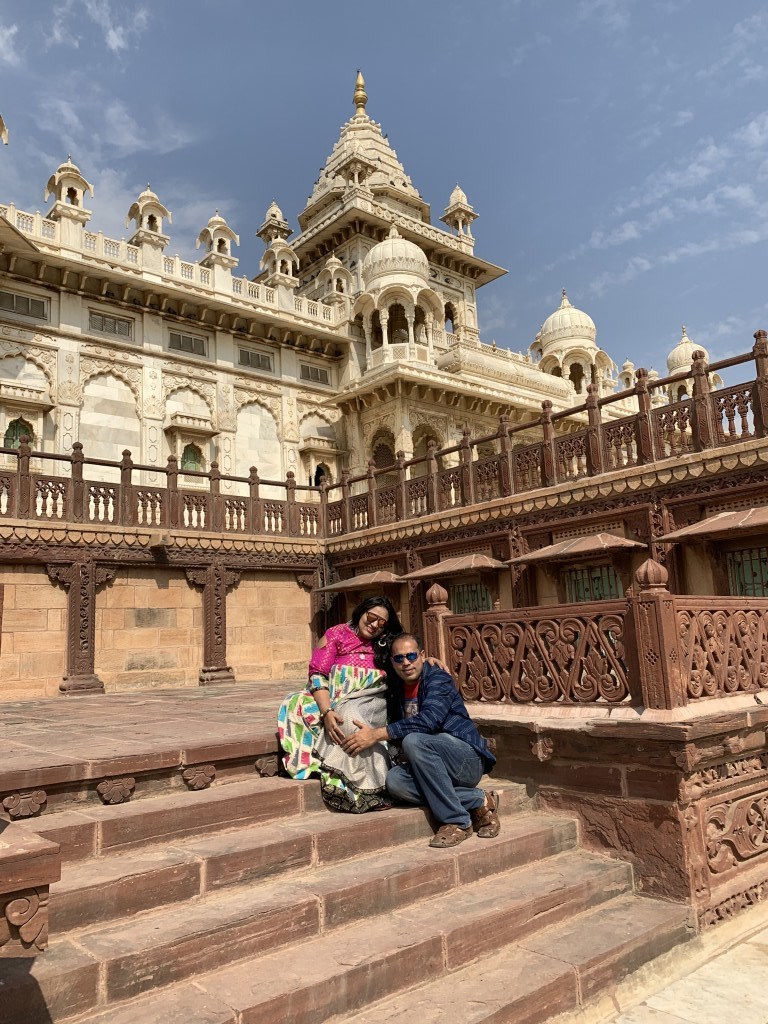 A spectacular multi-level garden, a pond, and exquisitely carved gazebos manifold its charm. Visit it on a sunny day to behold it beauty in full bloom and get up on your photography skills. When it is kissed by sun rays, the extremely thin marble sheets, of which it is made up, glow golden.
Umaid Bhavan Palace:
Want to capture the luxury side of Jodhpur city, Head straight to Umaid Bhavan Palace. The Umaid Bhawan Palace is one of those well-known palaces that was built in the year 1928 - 1943. This is a palace that is generally believed to be built with grand yellow sandstone spreading over 26 acres of garden.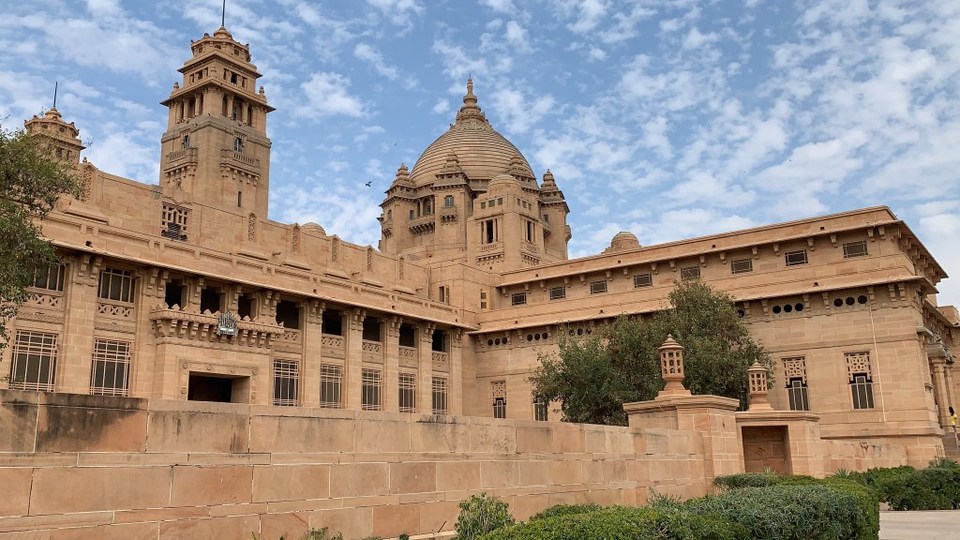 Divided into three parts - a luxury Taj Hotels Resorts and Palaces hotel (since 1972), the residence of the royal family, and a museum focusing on the history of the Jodhpur royal family - the palace is also one of the world's largest residences of royal family.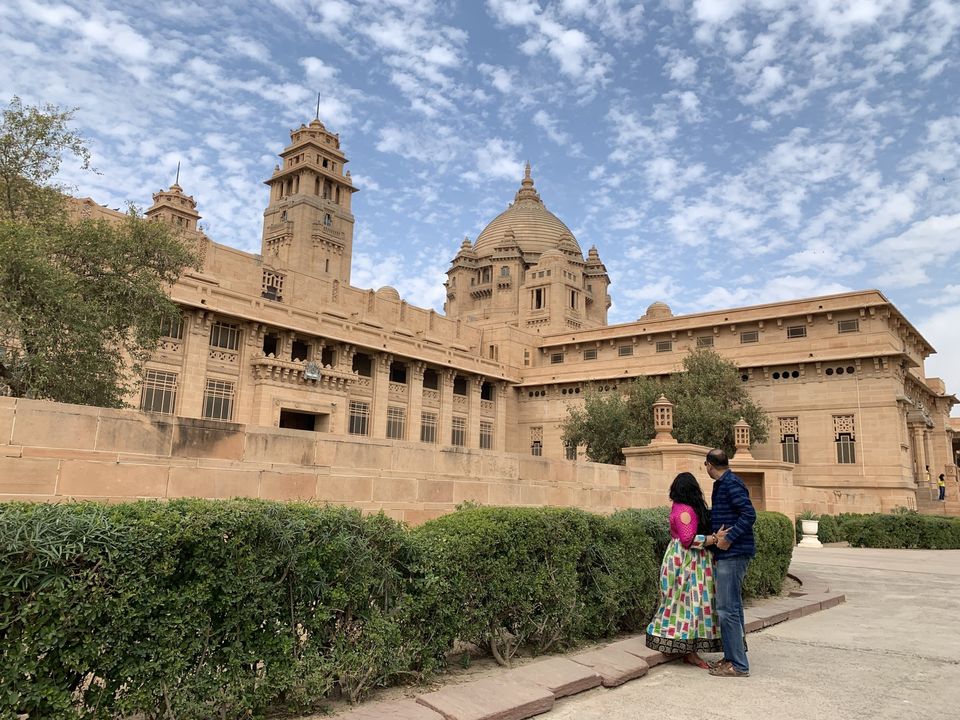 You can find the different kind of vintage clock collections, the royal car collections, and the various pictures of interior palaces in the museum. The palace has 347 rooms including many courtyards, massive banquet hall, functioning Taj Palace Hotel and a museum. No doubt, Umaid Bhawan is one of the most spectacular royal homes that has witnessed innumerable celebrations and weddings.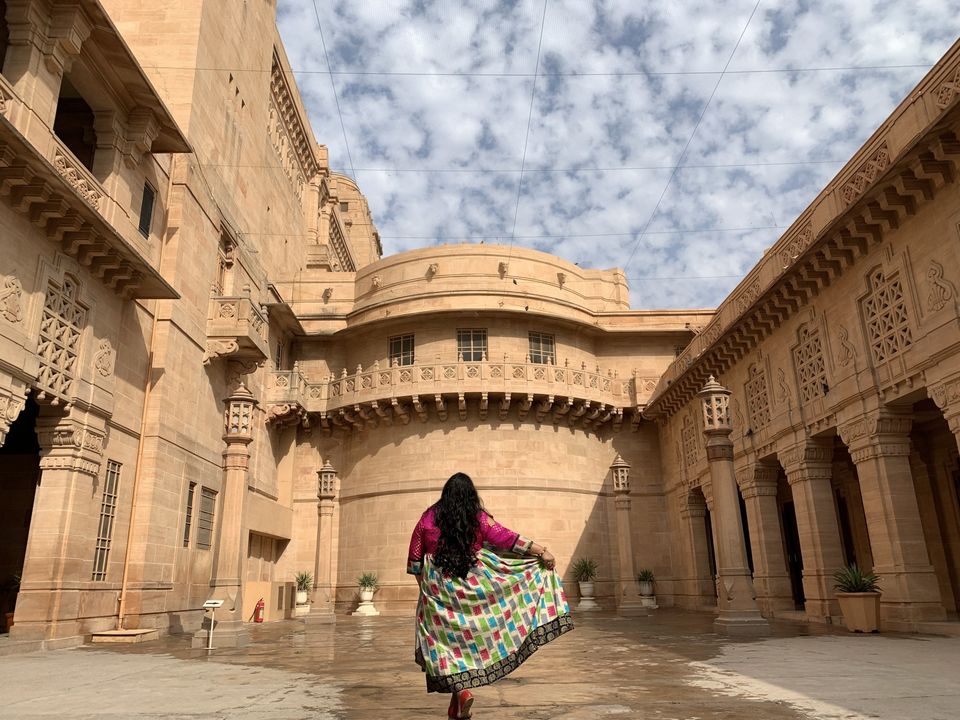 Photograph freely roaming peacocks and squirrels as you have breakfast at Pillars, or the all-day dining restaurant overlooking the vast gardens. Or have dinner at Raas, a newly-opened rooftop Tandoori restaurant that has candlelit tables facing the setting sun, offering great views of the Blue City of Jodhpur. Be it the Mehrangarh Fort, or the Umaid Palace, Jodhpur is an architectural marvel. These pictures speak a lot about Jodhpur , a jewel in the crown of Rajasthan.
This blog was originally posted on Map Camera Travel