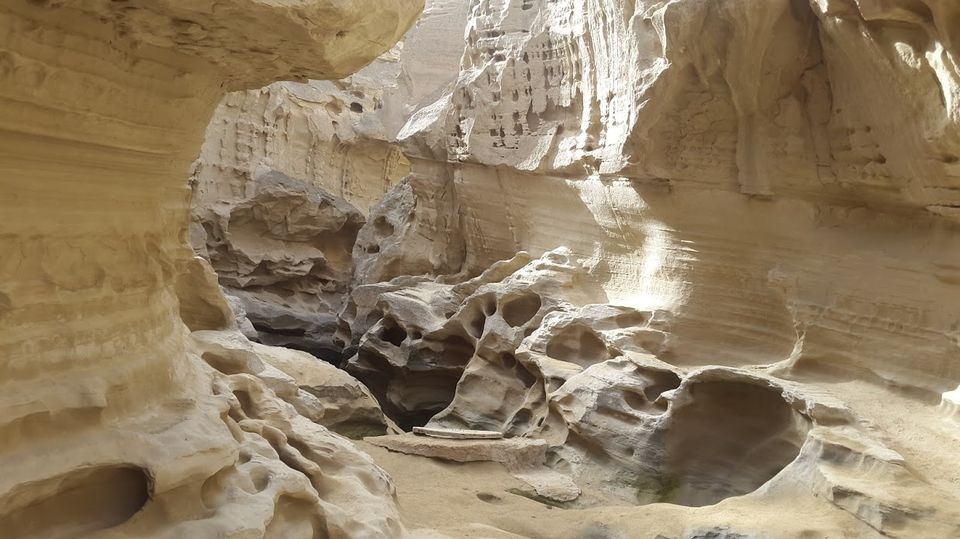 Traveling to Qeshm Island in the winter of 2018 was one of the most amazing memories of my life. For many years I wanted to travel to Qeshm and there was never a good opportunity.
Where is Qeshm!?
For many Iranian families at first glance, Qeshm Island or similarly Qeshm (also known as Qeshem) is an island with malls and bazaar and also purchase goods with lower cost. Every year from all over of Iran, hundreds of people traveling to Qeshm for purchasing of clothing and other consumer goods why so they can buy at the lower cost due to Qeshm is free zone and tax-free area. Goods offer in bulk or in jeans and customs tariffs are reduced in free zones like Qeshm.
Anyway, I was sure never go to the bazaar and spend my time in Qeshm differently. I have many friends from the south of Iran who always have fun with them. The warmth of southern Iranian and south coastal people of Iran is well-known and this time I wanted the feel and sense culture lifestyle and nature of these local people.
How to Reach?
Although there are domestic flights, daily and weekly, from different cities of Iran to Qeshm airport, which you can reach to Qeshm with suitable price in one or two hours from anywhere in Iran, I saved my money and went to Qeshm with Asia Safar buses from Isfahan. The duration of this journey was around 14 hours. Fortunately, the seats of the bus were comfortable and I could sleep for many hours. In this journey, I had to pass sea from Khamir (Pohl) port in Hormozgan County to historic Laft harbor in Qeshm Island. There especial floating vehicle called land crafts which carry cars and other vehicles to Qeshm.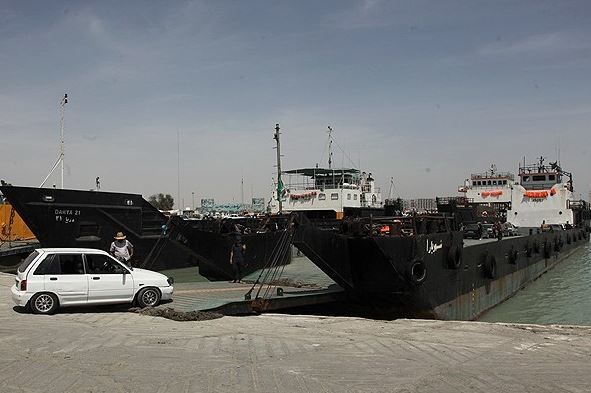 The first destination in Qeshm is Laft where you can visit old texture and buildings. The beautiful southern architecture of house with windbreaks which is mixed with Arabic style makes the view of Laft completely different. Visit Naderi castle and gold wells which are wells in rock side of the island to save rainwater in the past. At the end take a walk on the beach and if you are lucky, enjoy sunset behind wreck ships. I have to say when I planned for Qeshm trip decide to choose guesthouses instead of hotels and apartments in the busy city center. Easily find some of them via their social networks and also Iran Travel Services, Hi, Deh! The website has useful information too.
Accommodation & Foods:
The first night my destination was Tabl village, Amini guesthouse, one of the first Eco-lodges of island managed by professional ship-Capitan and his family. My host, Mr. Amini, picked me up in Laft harbor and transferred me to his guesthouse. Qeshm Island is a total of 120km from east to west and passing distances from the village to another one does not take much time. Local hosts transfer passengers all over the Island and even recommend you one or two days tours with different costs. Most of Locals have Toyota Hilux which is allowed to pass through on Qeshm Island Free zone.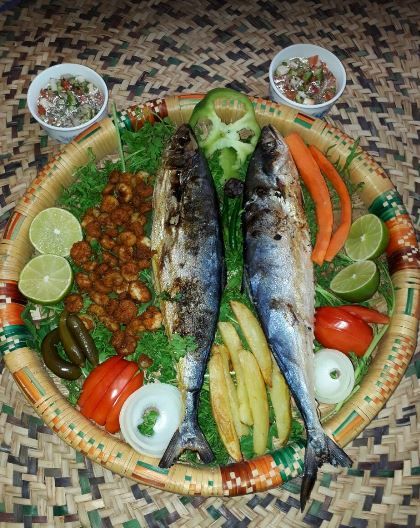 I have chatted with the driver until I reach the guesthouse in Tabl village. The architecture of Capitan Amini's house was Simple, Indigenous and Sincere and the yard and rooms were full of local life elements! Foods that served in large trays with local delicacies was all fresh and delicious. The most delicious foods you can try here are fresh seafood. Octopus and sharks, varieties of fish, shrimp and lobster can be cooked and served. Just before leaving your guesthouse in the morning, order your favorite local food to your host! Sometimes there is no special catch so your order will replace the other feed. In any case, when you return to the guesthouse from the local tours for a break, the colorful tablecloth awaits you. I must say that most of the guest houses in Qeshm do not have beds and chairs, and you need to sit on the carpet or sleep on the mattress at night, which will give you a new experience. Fortunately, the cleanliness of bed and accommodation is good, and many hosts give you a neat and washed linen.
I only had 3 days to explore Qeshm Geopark and I think this is much little. If you can leave at least 5 days to visit the island, it seems to me that your visits will be more enjoyable. Qeshm Geopark is the first Middle East which is joined to global networks of Geo-parks under the support of UNESCO since 2006.
Where to Go?
I decided to start tomorrow morning with one of the most attractive attractions in the island: ChahKooh Valley Which is one of the most mysterious places on the island in the eyes of the locals.
To be continued …