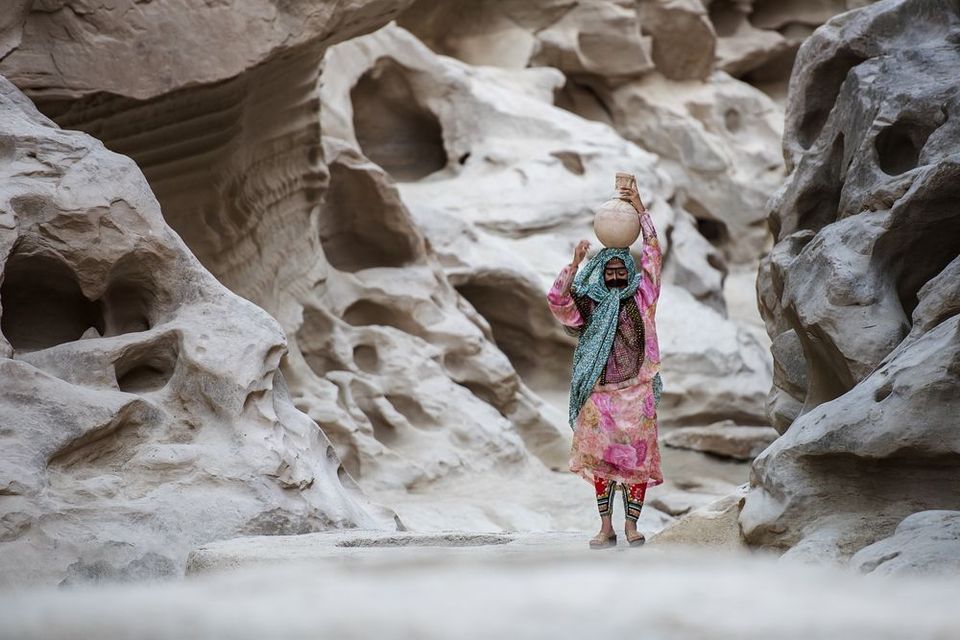 Hi, It's 6:30 A.M, early in the morning, and I have just woke up. I had a long Trip from Isfahan to Qeshm yesterday and really need a neat and cozy guesthouse with clean toilet and bath and of course, warm water! took a shower and got ready for breakfast! Today I plan to visit Chahkooh valley and some other sites of Qeshm's Geopark.
Guran - Lenj Manufacturing
After eating a local delicious breakfast, I go to Chahkooh valley (Also known as Chahkooh Canyon) which is about 20km far away from Tabl. There is another place to visit before reaching to Chahkooh, It is Guran. In the south part of Iran, There is a Local marine vehicle called Lenj. It is similar to a small ship. In Guran there are some local and traditional Lenj factories where this kind of marine is built. Each Lenj takes about 2-3 years to create and it is basically made from special wood. It takes about 50 minutes to take a look at Lenj and how it is built.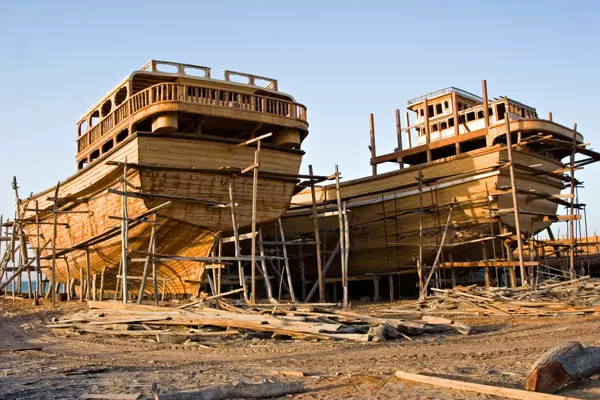 Now, we are in Chahkooh valley
Before entering this valley, check the weather condition. It would be dangerous if the weather is rainy. Also on windy days, it could be hazy and dust in the air. Chah means well and Kooh means mountain in Persian. So Chahkooh means well in the mountain. There are some wells in the rocky parts of the valley which are used to save rainwater in the past. In fact here is natural sluice to save and conserve rainwater.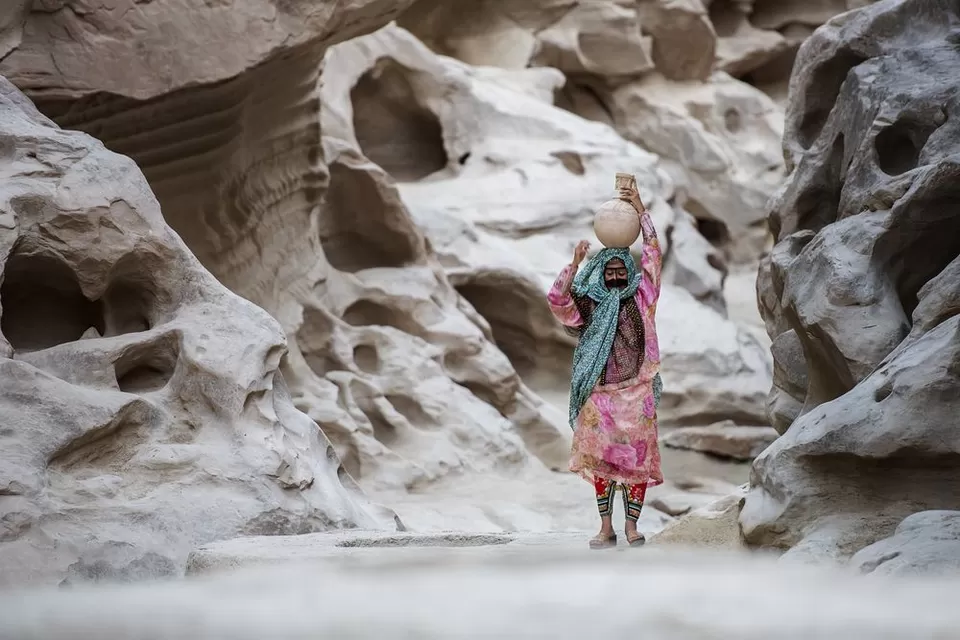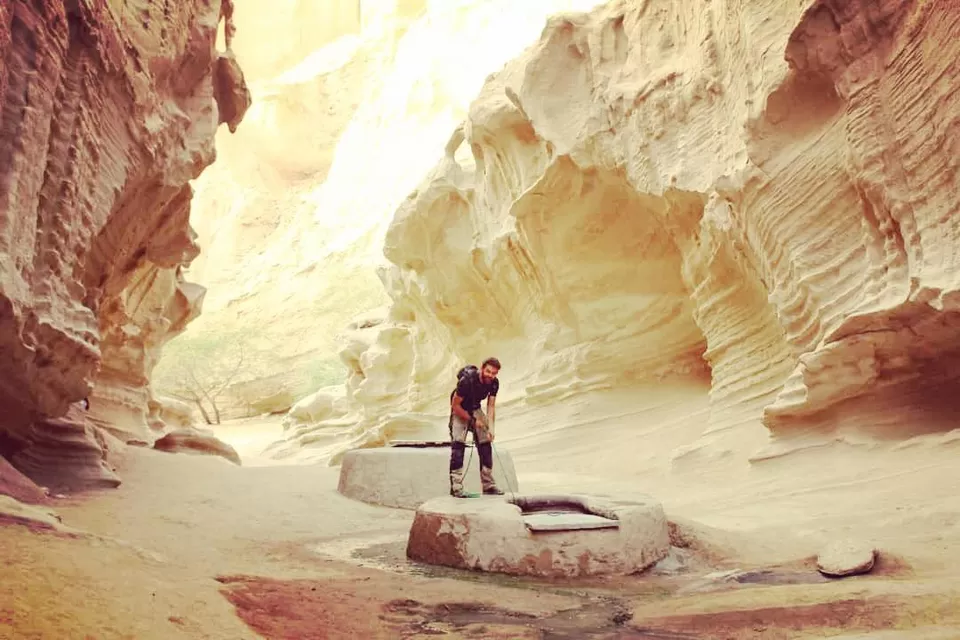 Some Tips!
There are two roads end to Chahkooh. One though Chahu Sharghi Village and another through a direct road. When you reach the parking area, you have to walk about 15-25 minutes to reach the destination and see the wells. In some season of the year, there could be water in the canyon. Usually, there is some rainwater in the wells. you are at the point. Enjoy the sights. But don't forget to take a bottle of water and also a cap and sunglasses even in winter because Chahkooh is a little bit hot between 9 A.M to 3 P.M.
Qeshm Hara Forest
After 4 hours spending in Guran and Chahkooh Canyon, we came back to the Tabl. There is another amazing point we have to see. Hara Forest is accessible via Tabl pier. Only in certain times, you can go through Hara forest due to sea tide. It was about 12 o'clock. There are different birds and plant species available here and suitable point for bird watching. Also, there is special honey with health benefits which is prepared from local plants of Hara forest. You can reserve a customized Qeshm Tour to see the sights!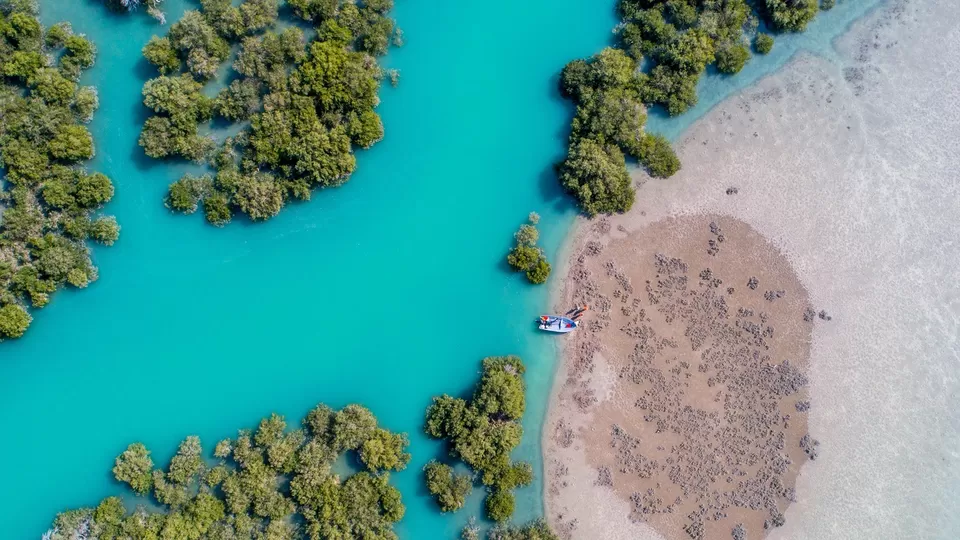 It's lunchtime!
Just seafood, fresh fish and shrimps which are fried or barbecued with traditional and local spices are available. You have to order it 2-3 hours before noon and for lunch, it will be ready. We ate lunch at the guesthouse and took a nap and got ready for Zar Ritual ceremony.
Qeshm Zar Ritual
Day 2 in Qeshm island ended with Zar ritual ceremony in Salakh village. Salakh is about 10 minutes far from Tabl in the south. We went there about 7 P.M. The Zar ritual took place in Zinat Ritual Garden. You can order for dinner too, but it is not recommended. In this ceremony, you have to take off your Socks and it takes about 3-4 hours. You have to ask and reserve before you go because sometimes it does not take place. Also, you need someone to translate the explanations of BABZAR. He is the ceremony operator. After that, we came back to the guesthouse and got ready for the next day. We also changed our guesthouse on day 3.