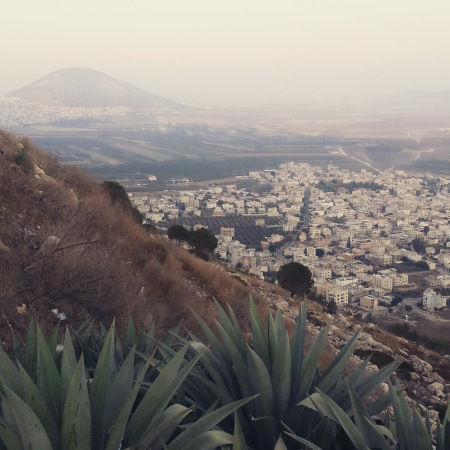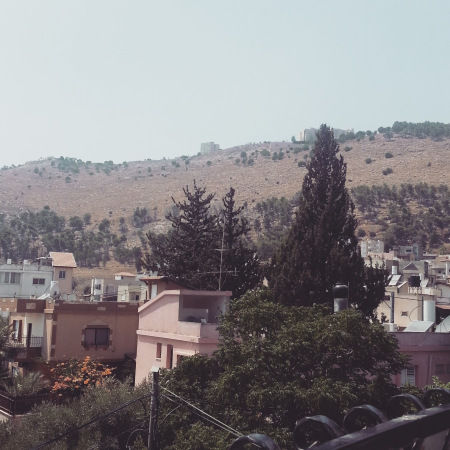 I keep finding myself laughing at myself and thinking what the hell am I doing! Yeah.. lets go to Israel! Whoop whoop. Well after the first night here I can honestly say that I have made one of the best decisions of my life.
So after my journey (you can read about that here) I had a little nap, well a few hours nap. I would have slept longer but I was awoken by a very loud man, shouting on a huge tannoy. I later found out that it was coming from the Mosque in the centre of the village called Aslah. They pray many times of the day and play aloud the prayers so everyone in the village can hear. It was an amazing experience to hear this. It really felt like I was in the heart of an Islamic country.
So after the awakening, I was dragged to the kitchen for more food. I had a little chat with the families about where I am from and what they did for a living (they speak little English and the children of the family translate for me) which does lead to limited conversation, but we are slowly getting to know each other.
The view from the balcony is fantastic, and as you can see from the photo, there is a mountain. I later found out that at the top of the mountain is the very famous town of Nazareth. I asked Adham (one of the children with very good English) if he every climbed it, and if we could go to the top one day... two minutes later I was in the car and on my way with him and his father. The view was incredible, and I got to see the village from above. It left me speechless. I took some photos and thanked them, but they weren't done with me yet. Next stop.... Nazareth for some Kenafi.
After we got back, we visited the family next door and I was invited by one of their cousins to their home. Once I arrived I was offered more food (think i'm going to put on so much weight) but I politely declined. Then more people came to the house and with them they brought some Shisha. Now it's not like the stuff we have at home, this was literally an apple which had the tobacco stuffed inside and was sweetend with something called molasses. It was very nice, but these guys were proper Shisha smokers and had some serious iron lungs (or as one of them said.. a big heart). Then the Oud came out (an Arabic guitar) and I was entertained with some traditional Arabic folk songs. All in all, the night was amazing.
So my first day came to an end, and I am now laying in bed melting in a pool of my own sweat thinking how I have got so lucky. Day one has been so much fun, and I have seen and done a lot. If the next two weeks are anything like this, then im in for the best experience of my life!
This blog was originally published on 'Flight of the Nightingale'.