There are a lot of amazing turkish dishes. I am gonna categorise it as 1. Mains 2.Snacks 3.Dessert 4.Beverages. (P.S. Thanks to my host. She was sweet enough to tell me all these in details. Sometimes with the history of food and transformation. She also helped me to note down everything in my notebook).
(P.S.If you want to know the actual taste, try it from local host, small shops, street food. You not gonna get the authentic taste from any of the star hotels. They manipulate the authenticity according to their guest's tastebuds)
Mains :
1. Turkish Breakfast : Need not to say it is world famous. Whether you stay in hotel, hostel or if you check-in some restaurant for the breakfast you gonna get a huge meal with 'N' number of dishes. In my experience I got different types of Breads (Wheat, grain, multi grain, Italian,... etc), Verities of cheese (Flavoured cheese, old cheese, normal cheese) and cottage, paneer (different types) Jam, Honey, Nutella, Fruit juice, Turkish coffee/tea, Different types of sausages black and/or green olives (zeytin), butter, thick cream (kaymak), an omelet or boiled eggs (yumurta), Halwai/cake/brownie or some sweet are regular players of the game. Add on I could see Fruits, Dry fruits, flakes and cereal and much more.
You can enjoy a Turkish breakfast almost everywhere in Istanbul (Mostly everywhere in turkey). From cafes to pastry shops as well as most of the restaurants serve breakfast. Either on a breakfast plate (kahvaltı tabağı) or as a buffet meal with more variety added to the items listed above.
Some people also serve börek on the side. Börek is made of thin sheets of dough, filled with cheese, minced meat and/or vegetables, wrapped and baked or cooked.
The word for breakfast in Turkish is kahvaltı. It can be translated as kahve–altı being under-coffee, meaning the food you eat before drinking coffee. So a nice long Turkish breakfast should of course end with a cup of well-made Turkish coffee.
https://www.instagram.com/p/B0QoGXBA8Df/?igshid=1rwzbmlzwcdp5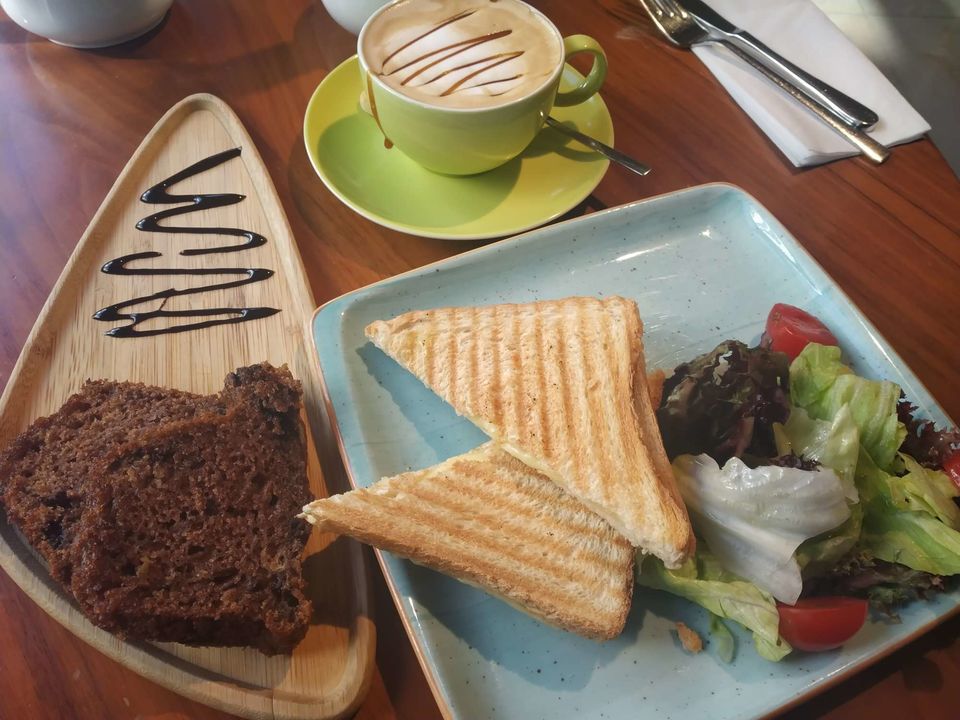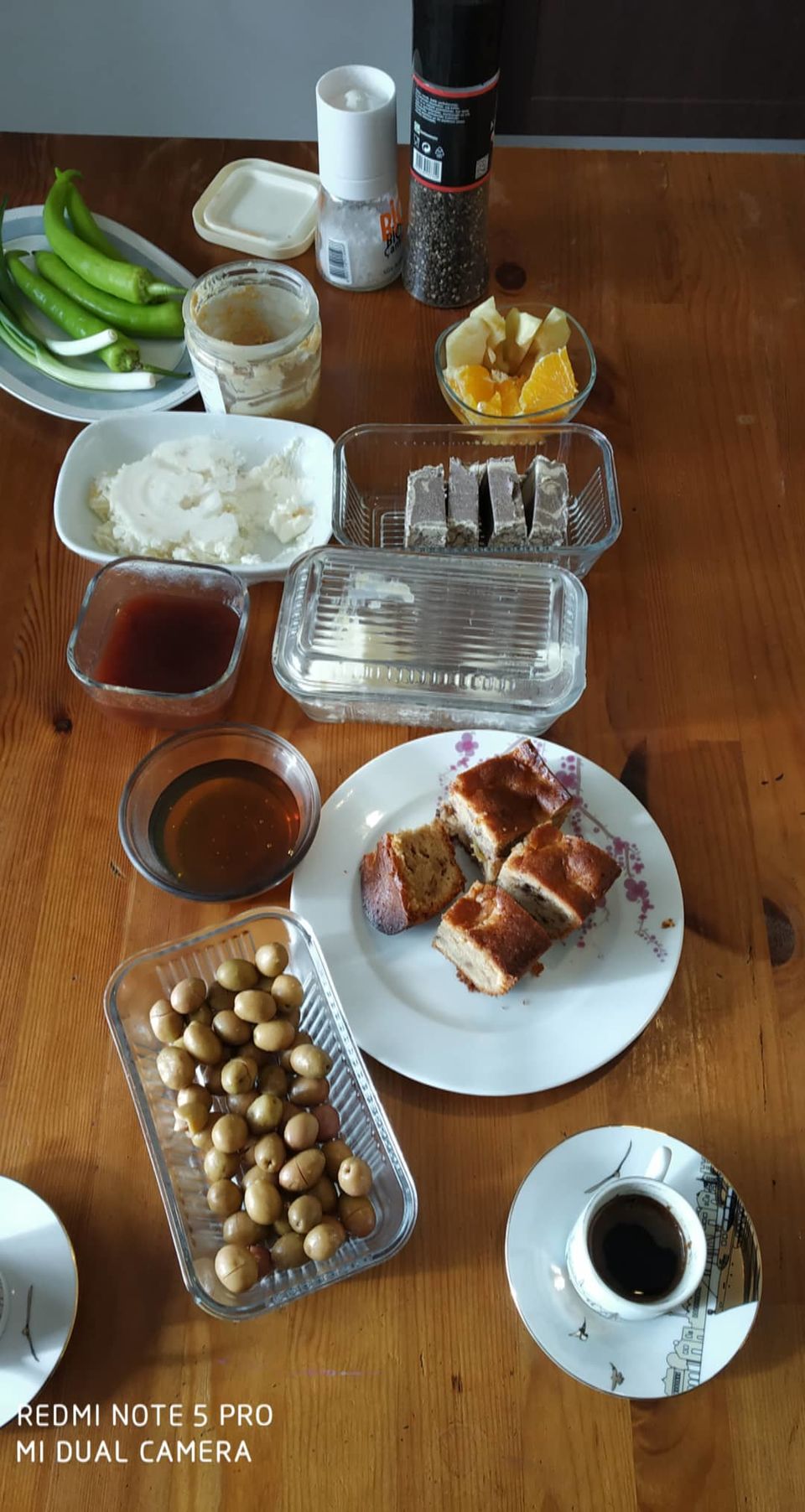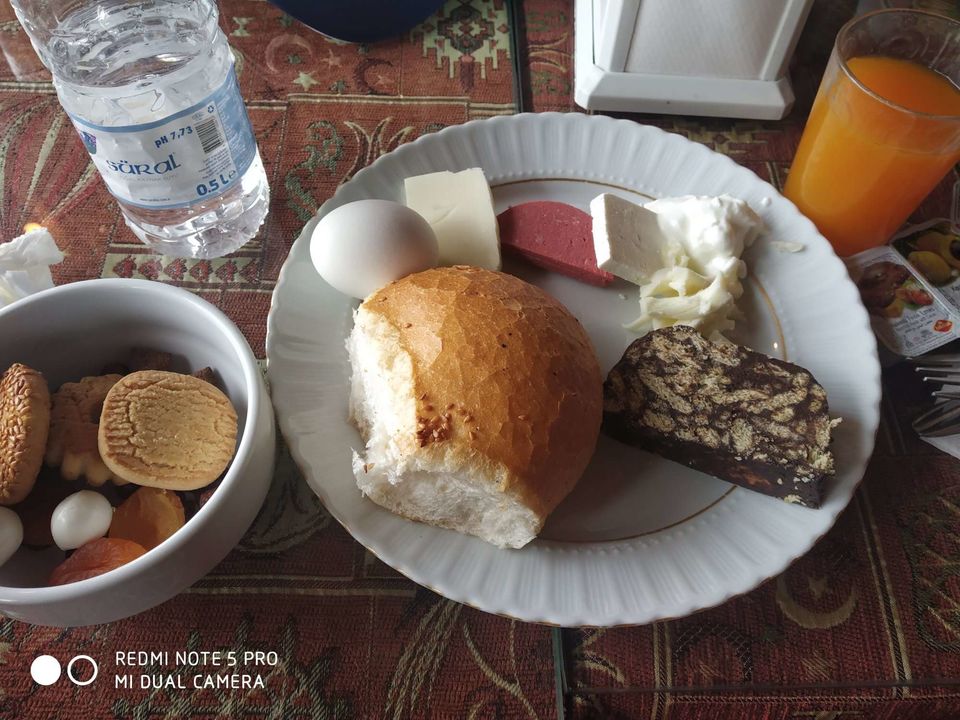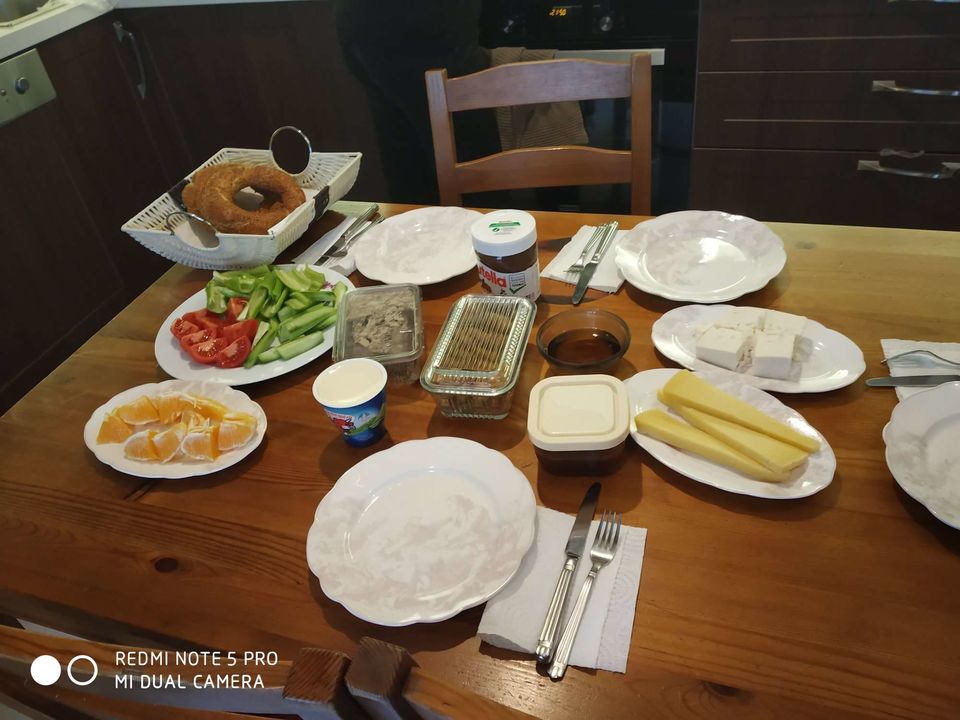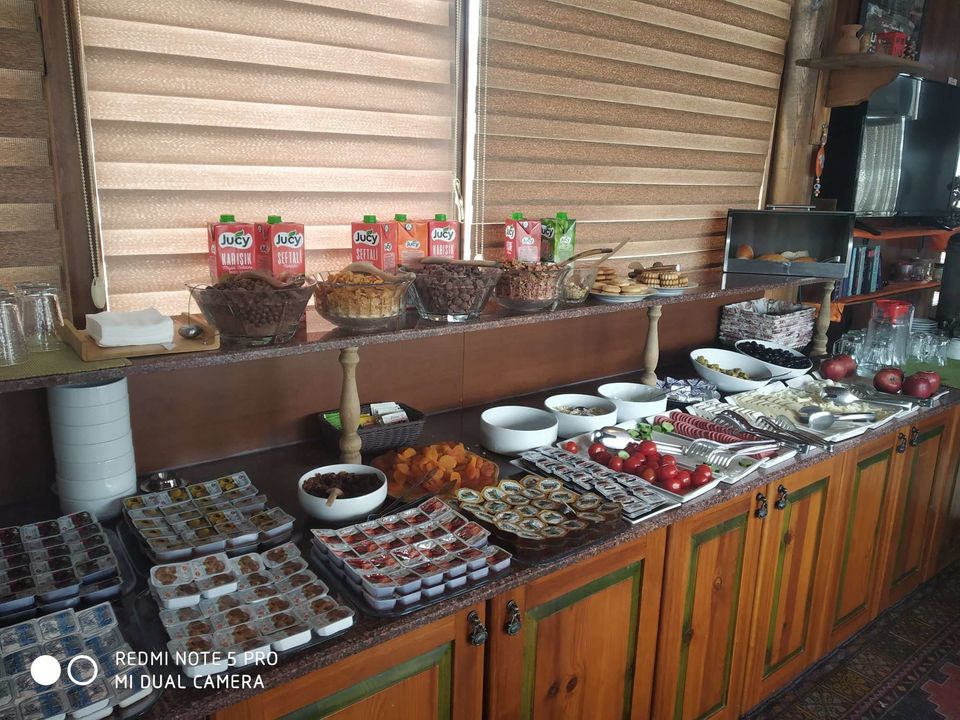 2. Menemen : Menemen is a delicious Turkish style omelet. Roasted onions and peppers are boiled thoroughly with tomatoes and finally mixed with eggs, herbs, parsley, pepper and grounded red pepper. A simple, cheap and easy to make dish, yet with an addictive taste. Turks order this mostly for breakfast.
The dish takes its name after the Menemen district of İzmir in the Aegean Region. Tomato, the main ingredient, was first grown in İzmir in the early 1920s. This gives an idea about the age of the famous dish. Since it is a common dish, it is only natural that it has several derivations with extra ingredients such as cheese, grounded meat, mushrooms, sucuk, sausages, even chicken or eggplants.
Places to order this delicious dish are Lades Muhallebi (Beyoğlu), Sütiş (Beyoğlu), Bebek Kahve (Bebek), Mehtap Cafe (Emirgan), and Kale Çay Bahçesi (Rumelihisarı).
3. Kebab : Without doubt turkey is famous for kebabs. A play on the traditional Döner kebab, this dish consists of thinly sliced lamb served with a warm tomato sauce over pieces of traditional bread. Topped off with generous helpings of yogurt and butter, you'll be left licking your plate clean. I was disappointed in the fact that none of the kebabs were spicy. Lots of places I specifically asked for their most spiciest kebabs. Few even warn me I will end up in crying after having it because it is spicy. Huh.... They forgot that I am coming from India/Kerala. Some of the famous kebabs are : Kuyu Kebabı / Tandır, Iskender Kebap, Adana Kebap, pottery kebab (This you will get in a closed pot and waiter will bring out a knife and slice the top of the pot right in front of your eyes! It's one of those foods you must try in Turkey.), Testi Kebap, Shish Kebab
https://www.instagram.com/p/B0QoSxagdDt/?igshid=1plzz0zyrxh3s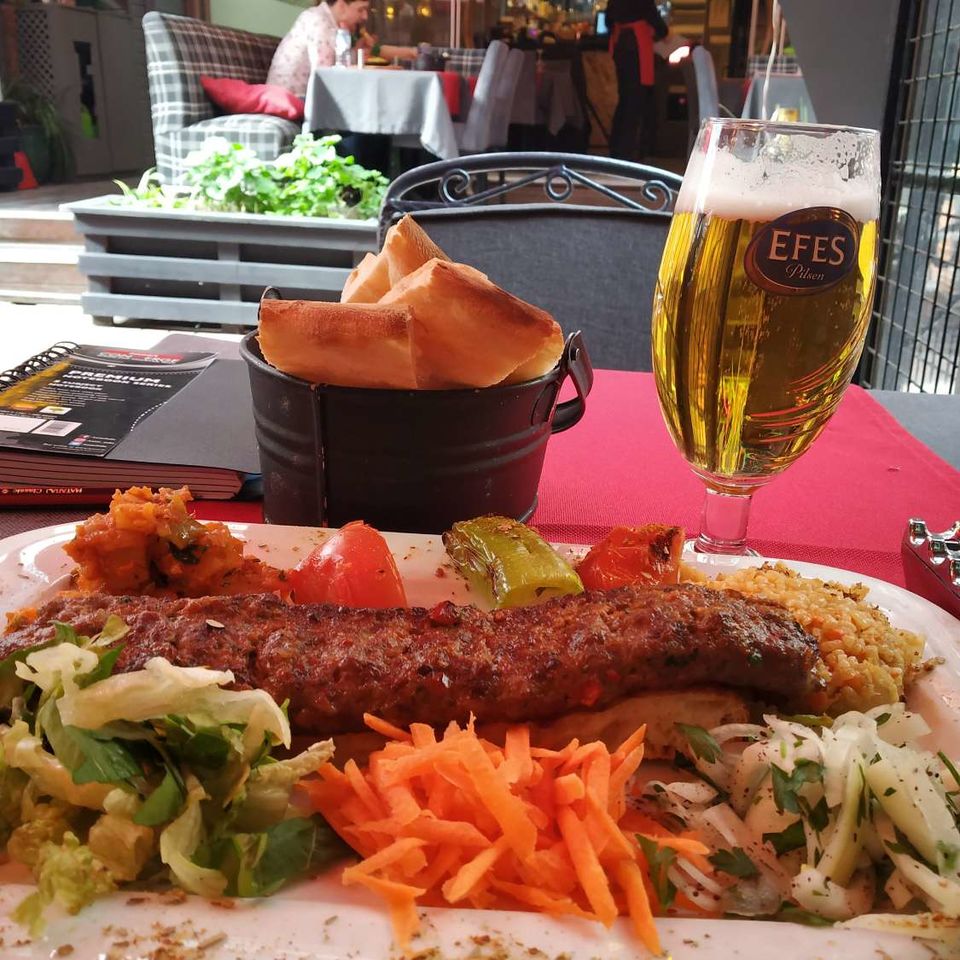 4. Manti (Turkish Ravioli) :Pasta-lovers, prepare yourselves. Turkey has its own version of Ravioli! Little handmade dumplings are filled with ground lamb or beef, and then topped with a creamy yogurt sauce. Manti takes a lot of time to prepare, but once you've tasted a bite, you'll see that the hard work pays off. Its so yummy.... Again not at all spicy... I tried from 2 places both were soooooo creamy.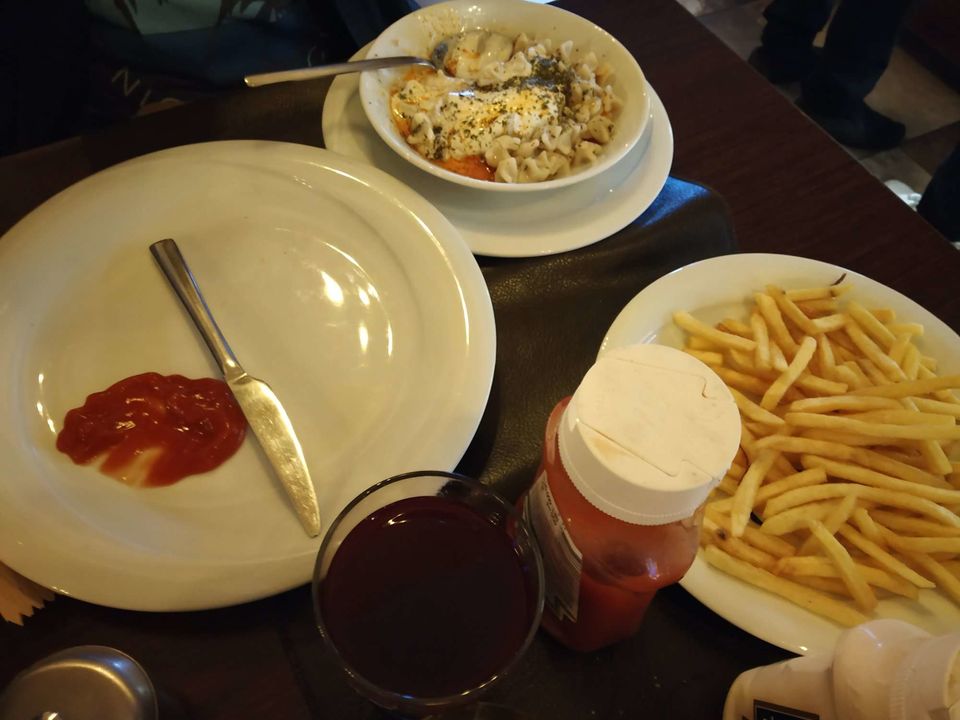 5. Mezze : Rest assured, you probably won't leave Turkey without being served Mezze, which is a small selection of dishes commonly served with drinks or before a meal. Turkish Mezze often consists of yogurt with herbs, hummus, rice-stuffed vine leaves (dolmas), meatballs (kofte), eggplant salad, white cheese and of course, delicious, warm pide.
6. Lüfer: If you ask any local what to eat in the city, he will most definitely put fish in the top 5. The combination of rakı and fish by the Bosphorus is like a weekend ritual. Instead of rakı (the anise flavored strong beverage) you can of course pick your own drink. Still, there is the matter of which fish to order? The answer may vary according to taste, but lüfer is a brilliant choice if you ask me. Lüfer comes from the Pomatomidae family. A rather big, very tasty and additionally easy to clean and eat fish. The younger lüfer is called sarıkanat, even more luscious if it is available. If you like fish, our listing of the top 10 fish restaurants in Istanbul is required reading.
7. Imam Bayildi: Imam Bayildi refers to whole eggplant that's stuffed with onion, garlic, and tomato, and simmered in olive oil. Served at room temperature, it's a delicious vegetarian dish that's substantial enough as an entree.
8. Midye Dolmas : Midye dolmas are mussels stuffed with herbed rice, pine nuts, and currants. They're sold as a street food and spritzed with lemon. Though not as ubiquitous as roasted chestnut or simit carts, you'll find streetside vendors selling midye dolmas throughout Istanbul.
9. Pide : Pide refers to boat-shaped flat bread baked in a brick or stone oven. Like pizza, it's topped with a variety of ingredients like cheese, onion, pepper, tomato, sausage, pastrami, egg, mushroom, ground beef, and parsley. It's an important component of Turkish cuisine so you can find it anywhere, even in street carts.
10. Lahmacun: Though it resembles a thin cheese-less pizza, lahmacun is actually a type of wrap topped with minced meat (commonly beef or lamb), vegetables, herbs, onions, tomatoes, and parsley. Wafer-thin, crisp around the edges but chewy towards the center, you roll it up like a burrito to eat.
11. Balik Ekmek: Balik ekmek translates to "fish bread", which is exactly what it is — a fish sandwich. It consists of a grilled mackerel fillet with onion, lettuce, tomato, and a spritz of lemon. On either side of Galata Bridge in Istanbul — at Eminönü and Karaköy — are several restaurants and stalls selling balik ekmek. If you take the Bosphorus Cruise, then you'll find it at the various ports as well.
12. Dürüm: Dürüm means "roll" and refers to sandwiches or wraps commonly filled with kebab ingredients. The dürüm is arguably the most beloved of all Turkish street foods and can be found everywhere.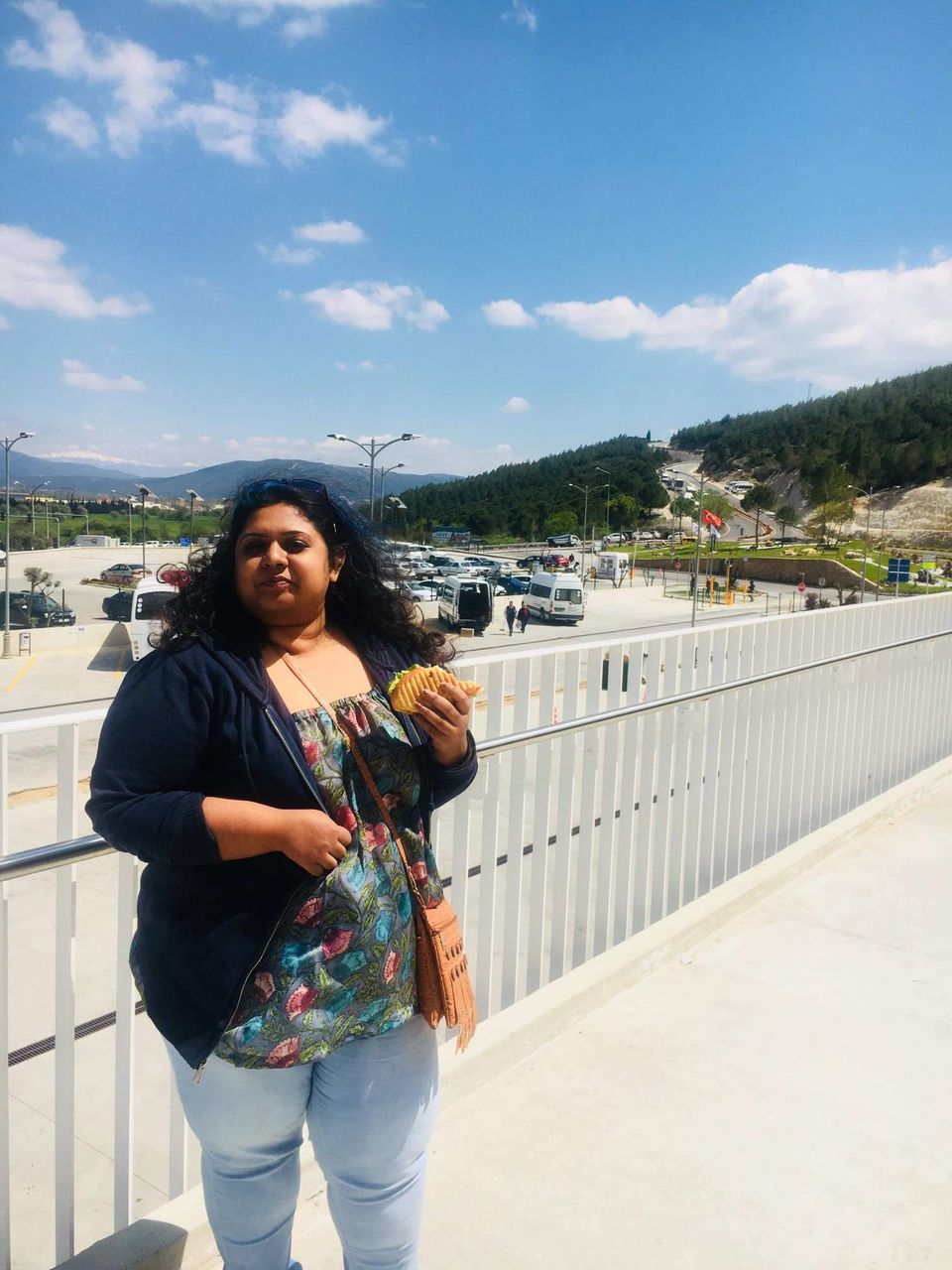 13. Mushroom with cheese: This appetizer is exactly what it sounds like. You may find different variations of it — some made with köfte (meatballs) for example — but it's basically mushrooms and cheese baked in a clay pot.
14. Köfte : Köfte is a type of meat ball or patty made with minced or ground meat — usually beef or lamb — mixed with onions, herbs, and spices.
15. Pilav: No much explanation needed. Guys its our pulav. I had it because my host prepared it. Otherwise its almost like our indian pulav.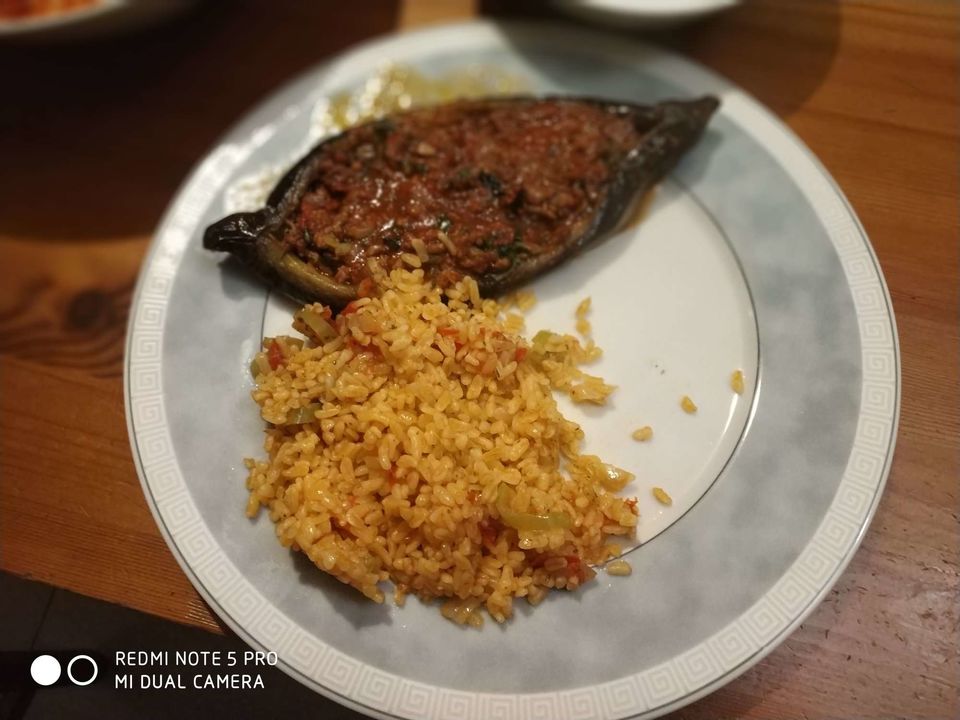 Snacks
1. Gözleme : Similar to a crepe, this savoury Turkish flatbread is made from hand-rolled dough and is filled with various toppings, such as cheese, meat, vegetables or potatoes. It's then sealed and cooked over a griddle. I tried this on the way to Ephesus. Roadside guy. He gave it in rolled form. Delicious and tummy filling. I hardly paid around 4L. He had one more Dürüm roll with different kind of leaves (one was spinach) ... ahaahaa.... yummy....
2. Simit: Like a Turkish bagel, simit is circular and typically encrusted with sesame seeds. It's crunchy and chewy and makes for a great inexpensive street snack. It is kind of bread which is available in every street. with 2-5L. Some sellers fill some sweet (kind of honey) others sell plain bread type. good tummy filler.
Dessert (Who ever reads this article... if you are going to turkey, please ping me. I badly need some .... mmmmm)
1. Baklava : I know, you know it before i tell this. Well there are N number of verities of filling from pista, coconut, chocolate, plain, what not..... u get in every flavour... and its yummy...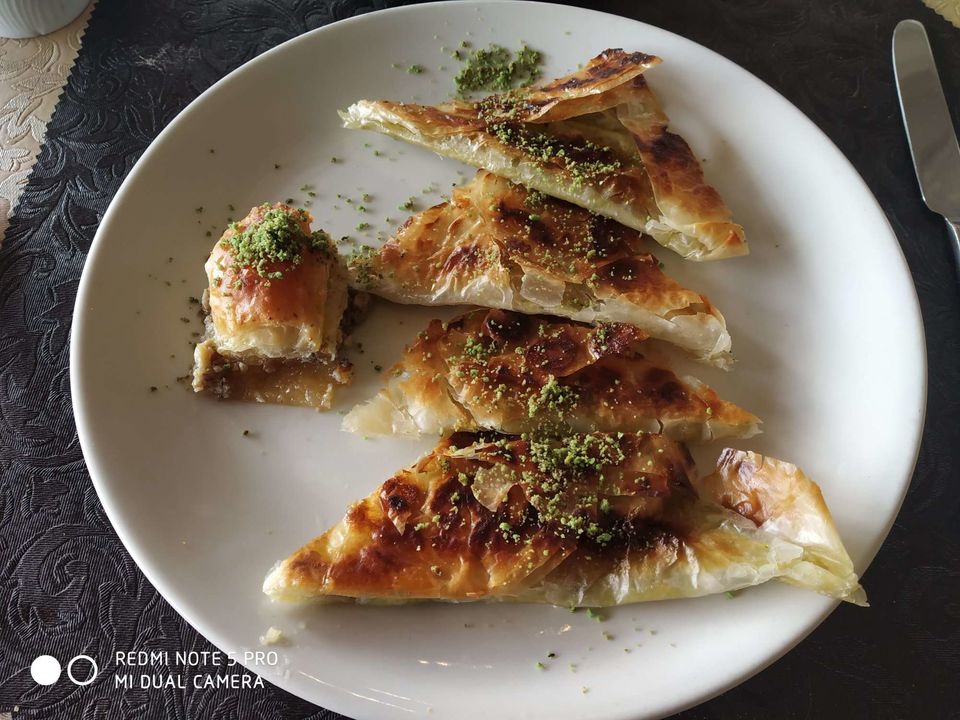 2. Lokum/Turkish Delight : Yes... I know this one is also famous. One thing i liked about buying turkish delight is they will give you 1 to taste before buying it. I went to 1 place which was filled with turkish delight and trust me, you just name a flavour they had it. Pista, mixed fruit, plain, chocolate, coconut, dates, pomegranate,...... the list is really huge.
3. Halva : First time I tried from my host. She prepared chocolate halva at her home. I felt it similar to our sona papadi with more juicy and moisture. It was so yummyyy... That was the best turkish halva I ever tasted. (Tried it from restaurants and places).. If you ask me which version is good (Well in India you have atleaste 10 different forms and verities. I have seen solid one from kerala, semi solid, loosen type, shapeless one, etc etc) without any doubt i will say TURKISH HALVA.... ye ye ye... So never ever miss to have a chance to try this.. (See the chocolate color thing. Thats halva. Okay photo may be not that much clear. But trust me you gonna love it)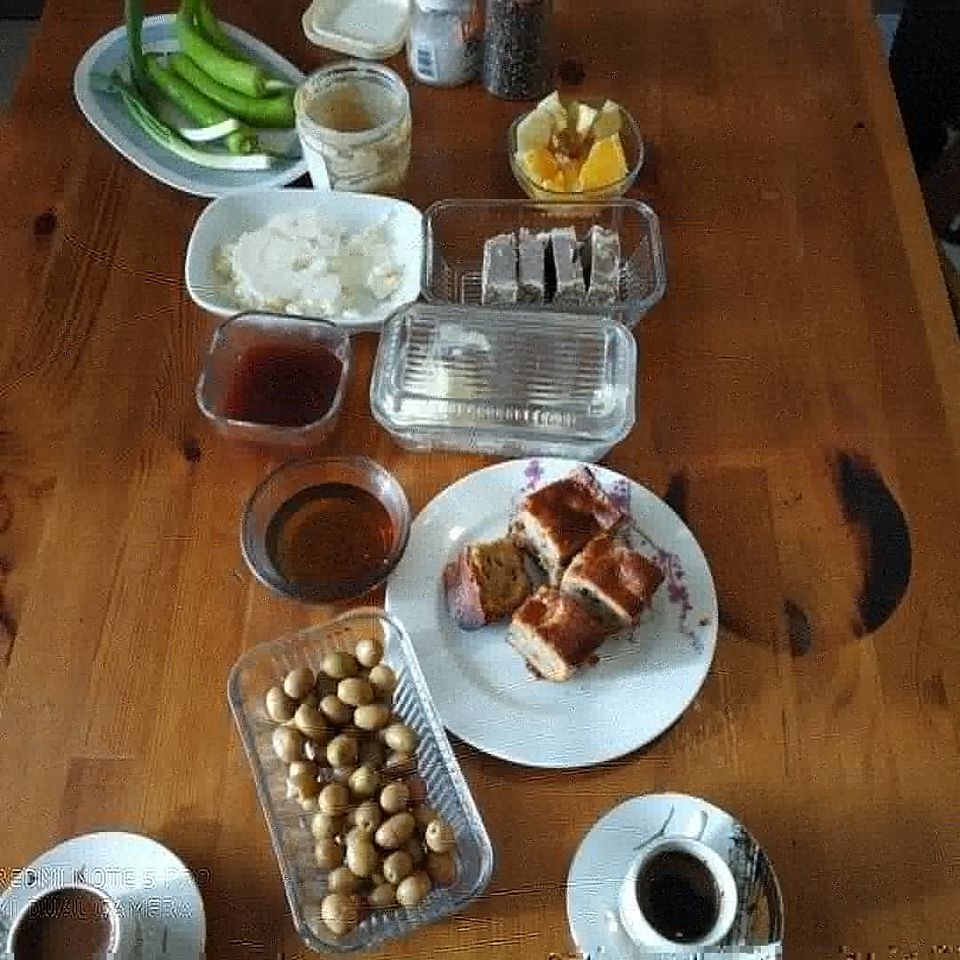 4. Künefe : Ohoohooo... I went to this dessert place called "Kafes Kunefe", kagithane . They have few branches all over in istanbull. This dessert was a revelation. Originating from the Southeastern region of Turkey, künefe is a crisp cheese-filled dessert made with shredded kadayıf dough soaked in sweet syrup and topped with clotted cream. You have to eat it soon as it comes out of the oven so the cheese is soft and stringy . I am sure you must have seen N number of videos of this dish.
5. Dondurma : TURKISH ICECREEEEEEEEAAAAAMMM . But unlike the ice cream that most of us are used to, it's made with salep and mastic so it's chewier in texture and more resistant to melting. Really good and some of the best ice cream I've ever had. You know the tricky icecream seller right.... yeah he is doing the trick because this icecream is sooo sticky. (P.S. KUNEFE WITH DONDURMA is awesome.... as well as soooo fucking toooo much sweet.) (They server a small plate of pista, slices of orange, banana, apple, a Jug full of milk, kunefe and dondurma garnished with powdered pista)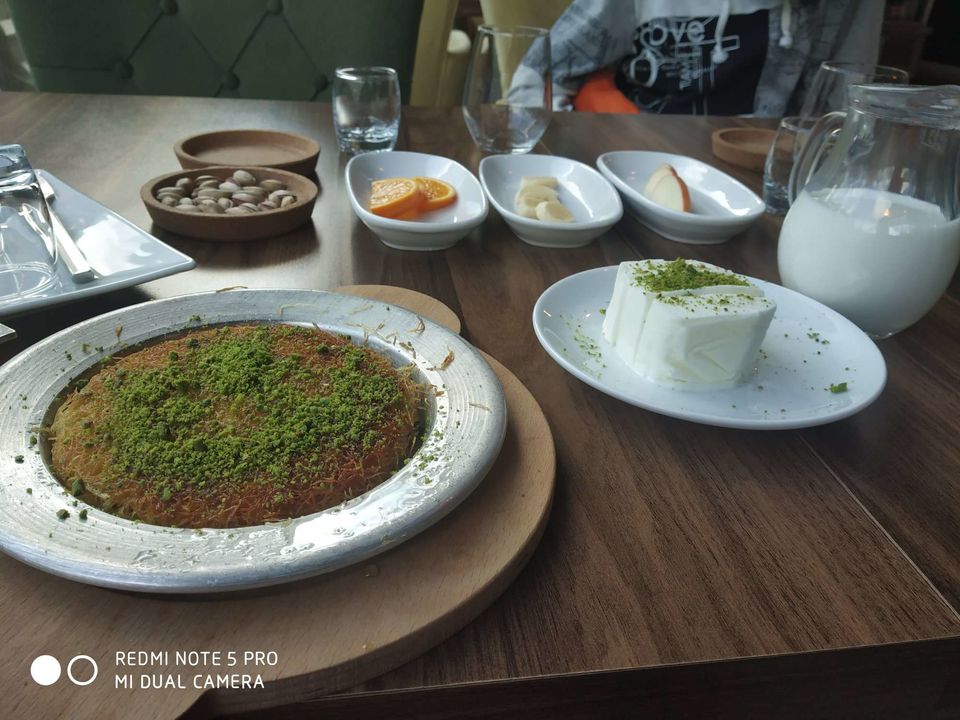 6. Sambali: Sambali is a type of semolina cake made with milk or yogurt, molasses, sugar, almonds, and lemon juice. A rich and sticky dessert.
7. Halka Tatlısı : A popular street dessert, halka tatlısı is a fried dessert dipped in sweet syrup. Think of it as Turkish churros. Delicious!
Beverages
1. Çay/Turkish Tea: No need of description right. I loved it. The way they preparing it. More than tea I loved the small glass in which they serve it. Again N number of flavours.. Normal, Apple, Pomogranate, mint, lime, Green apple, cinnamon, mixed tropic, rose, organic.. (I bought a kit which includes 2 glasses, cute small plates with spoon, and 6 different flavoured tea pack)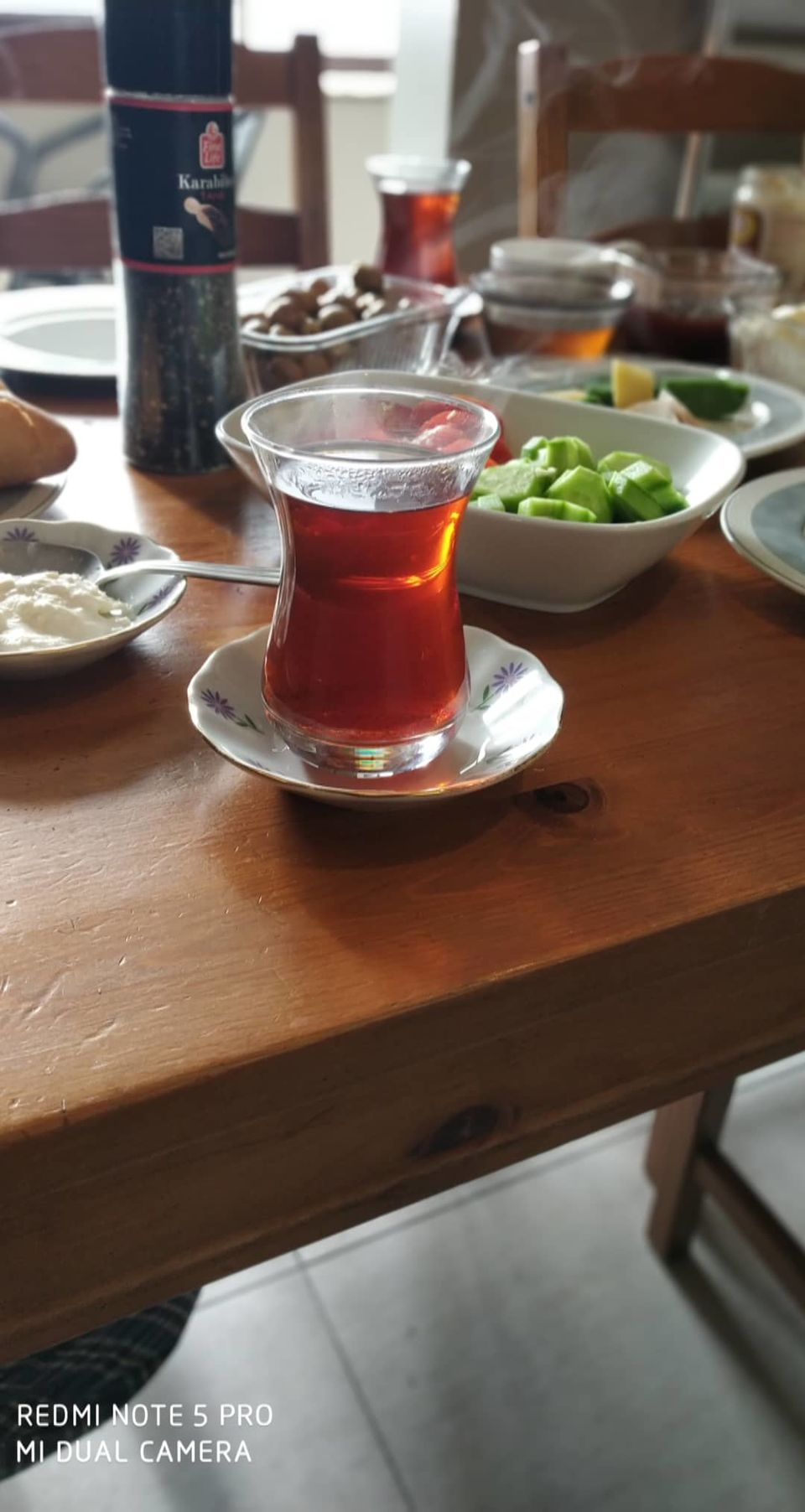 2. Turkish Coffee: Ohooohooohoo... Its the strongest coffee I ever had. They don't use sugar and it was strong like anything. But I never missed a chance to have it... Because all those tiny cups were sooooooooooo cute. If you wanna buy turkish coffee powder you may try "KURUKAHVECi MEHMET EFENDI" Turkish Kahvesi since 1871.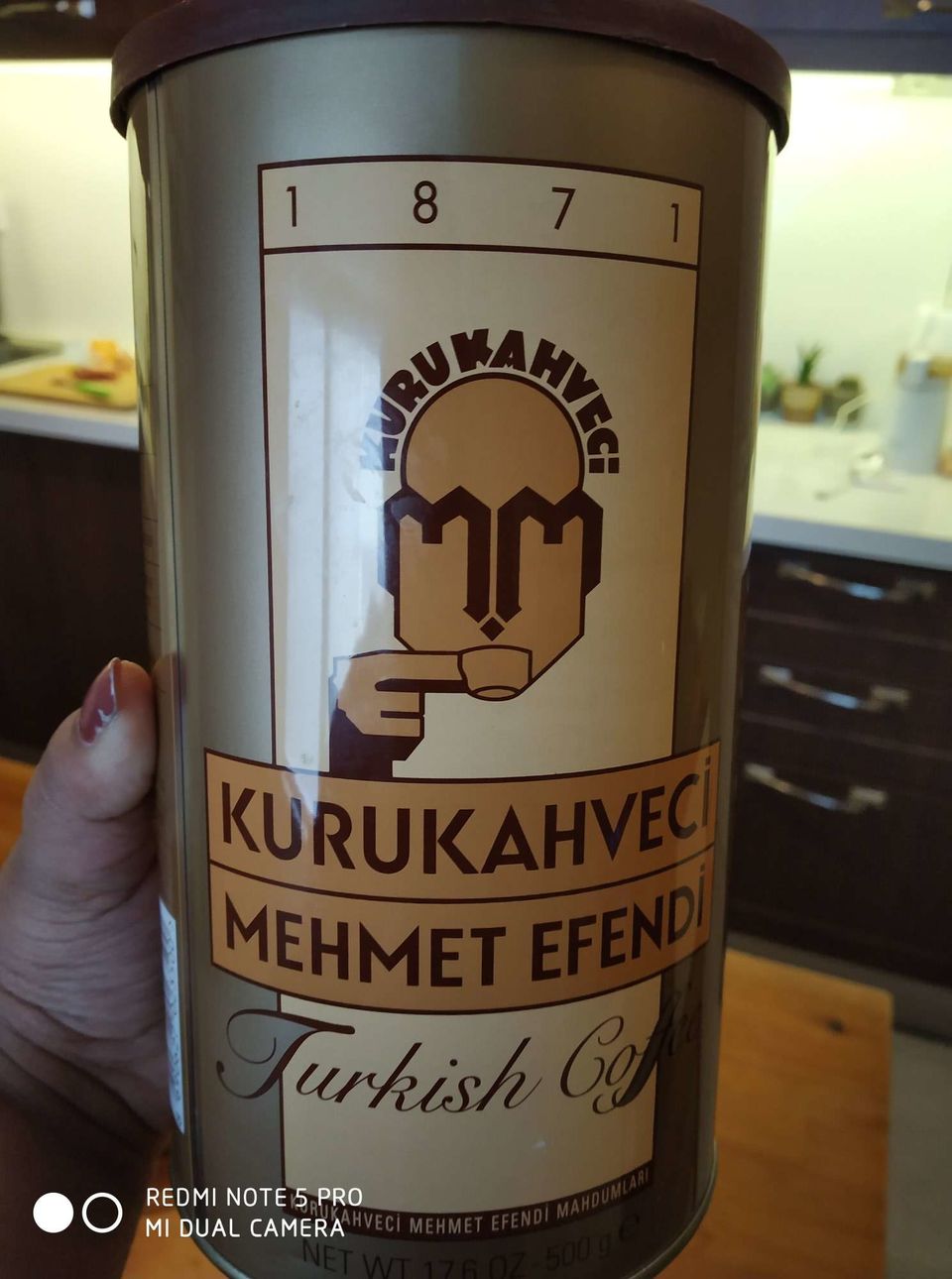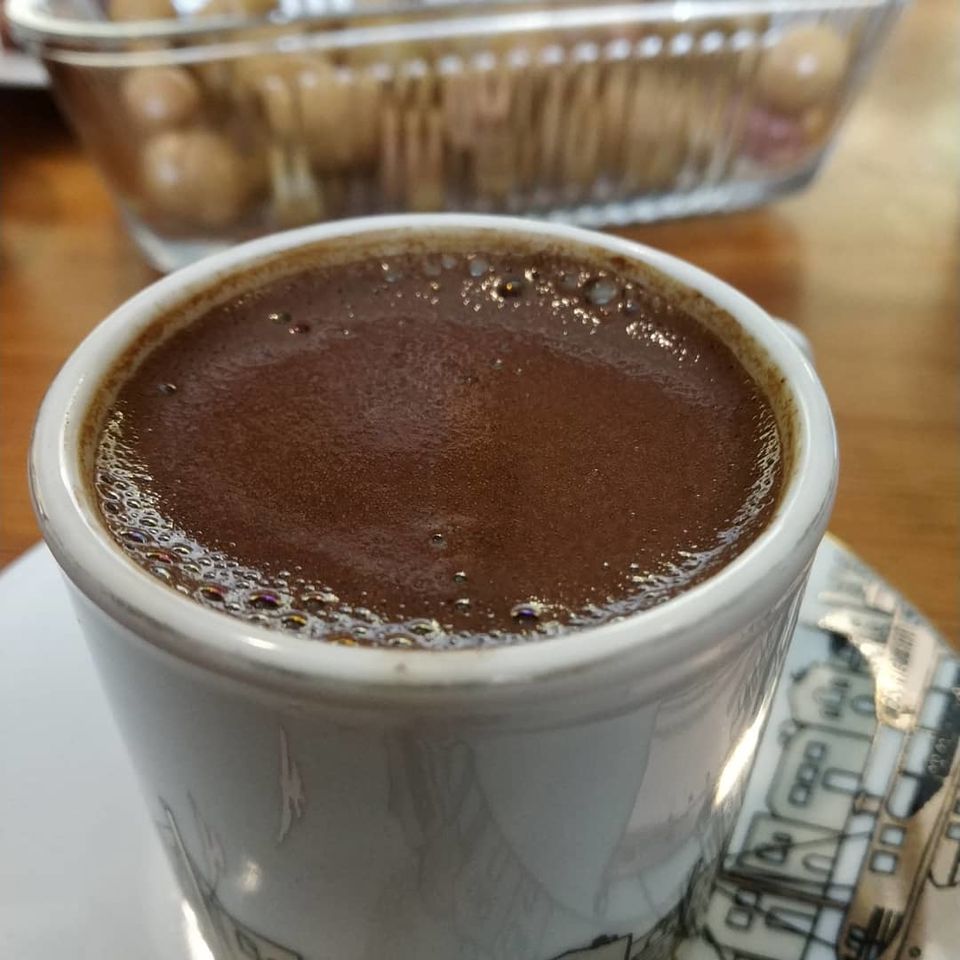 3. Salep : Salep is a flour made from orchid tubers containing a nutritious, starchy polysaccharide called glucomannan. Dusted with cinnamon and enjoyed as a dessert beverage, it's sweet and intensely rich with a unique, somewhat floral flavor. It was almost like drinking a milky, watered down porridge infused with orchid. While much of the available sahlep comes from pre-made mixes, keep an eye out for hakiki sahlep, which is the real deal.
4. Ayran : Basically watered-down salty yogurt, the drink is substantial and refreshing, and best consumed with spicy meat. Some places with offer açık ayran, a version that is continuously mixed and comes out light and topped with foam.
5. Rakısi : Turkey's national drink isn't just a beverage—it's an experience. A clear anise liquor that turns milky white with water and ice (sometimes referred to as "lion's milk"), rakı is meant to be sipped slowly over a large feast of meze and fish. The rakı table is where people come together, tell stories, and break bread. I tried it from Epheses. The brand name is "EFE GOBEK RAKSI"... It was really strong.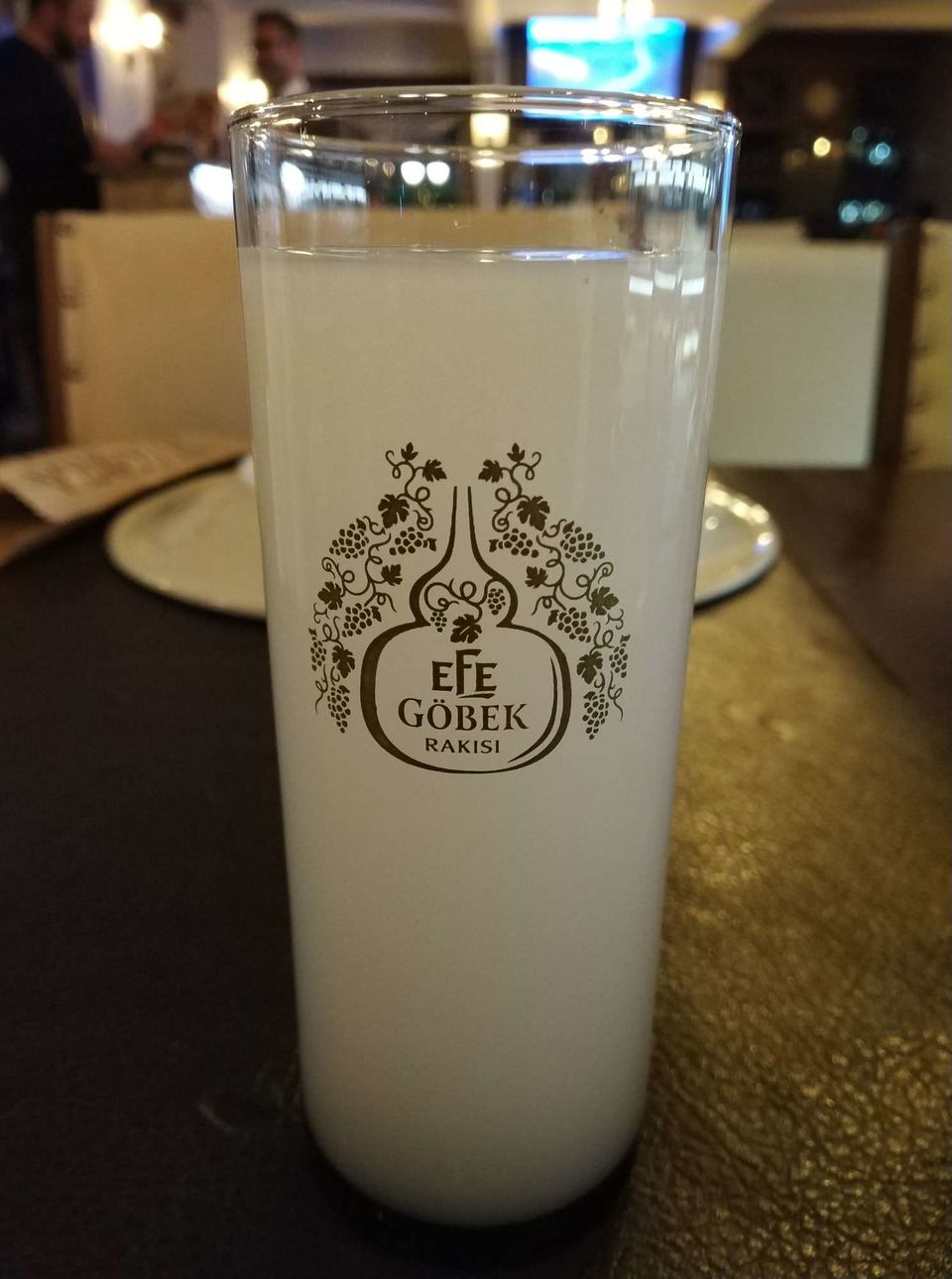 More photos to come. I have to add few more. My gathering photo task is yet to complete.