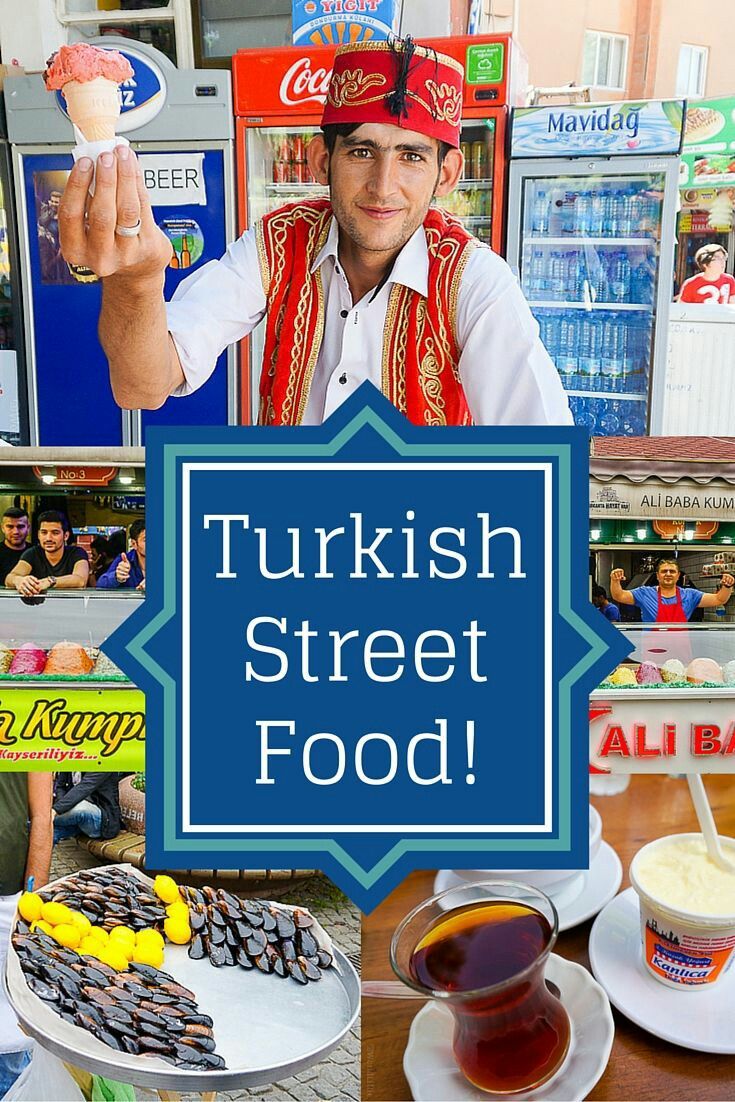 Definitely try the local cuisine of Izmir. Due to my early morning shift timings, I could not prepare my breakfast therefore used to head straight to the food carts for a piquant cheese tomato sandwich and Izmir's specialty Boyoz. Boyoz is much like an Indian potato patty sans the potato.
1) Have breakfast at open restaurants along the sea at Konak, breathing fresh air with sights of ships sailing across the sea - experience the European culture. You will get an enormous breakfast including cheese of various types, olives, eggs, boyoz, breads, jams, butter and Turkish coffee in 600 INR. This is on a little expensive side. You can also go for street food breakfast which will be equally delicious, 2 Turkish lira for a small sandwich and 6 lira for a big substantial one.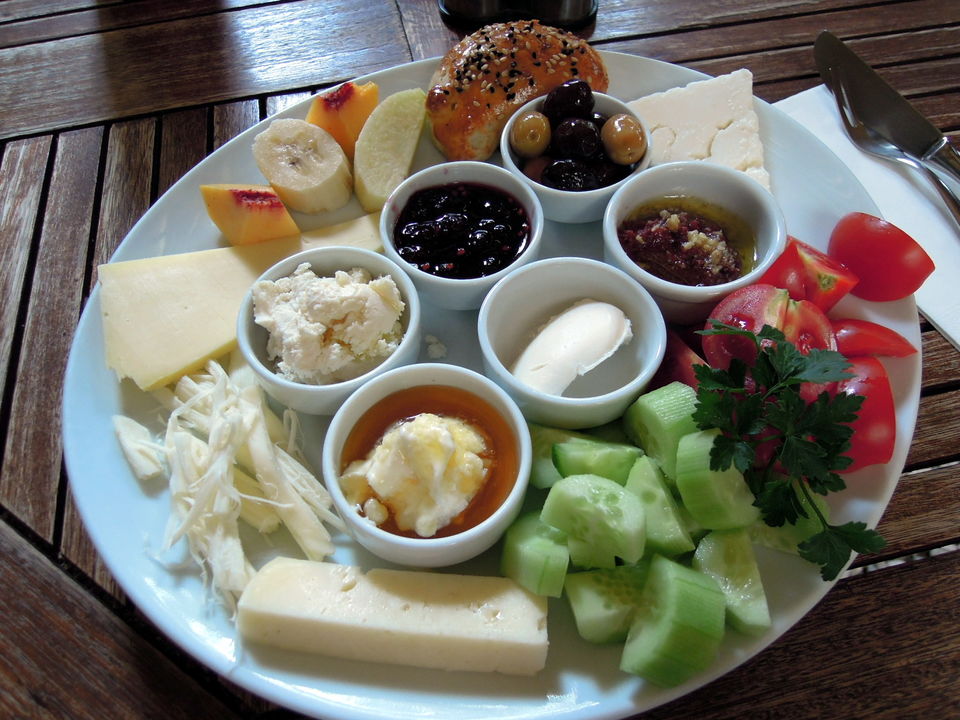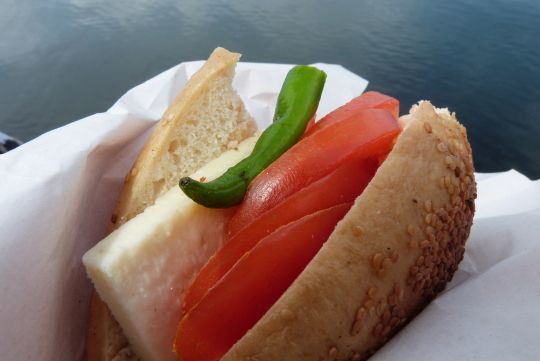 2) Menemen
This traditional Turkish breakfast item is scrambled eggs cooked in sautéed vegetables and served hot with bread. Dip it, spread it, or spoon it up.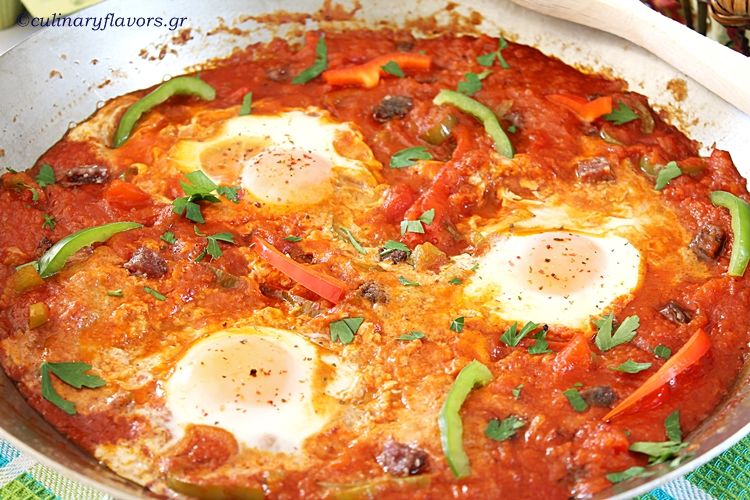 3) Köfte
No, it's not the Indian veg curry that our mom cooks but the recipe is same replacing the veg balls with meat balls. Turkish, Indian and Arab countries share many similar things, many of the words are also similar between these two nations. I'll have to write a different post on it.
Köfte is balls or patties of ground beef or lamb, and can be served stewed, in sandwiches, over salads, or plain with yogurt.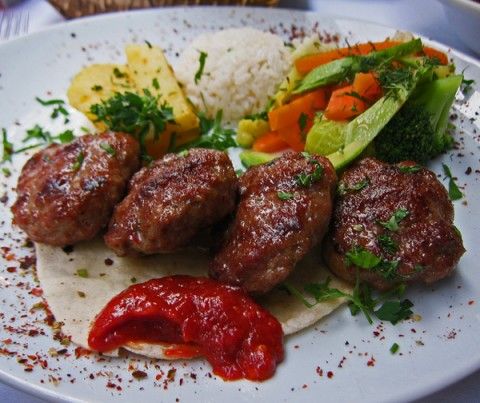 4) Mantı
Mantı might remind you of ravioli at first sight, but the traditional Turkish dish is completely unique in taste and texture. Small beef or lamb dumplings are boiled or fried and served with yogurt or butter, and often accompanied with a range of spices. Of course, Indians won't eat beef so lamb is a good option.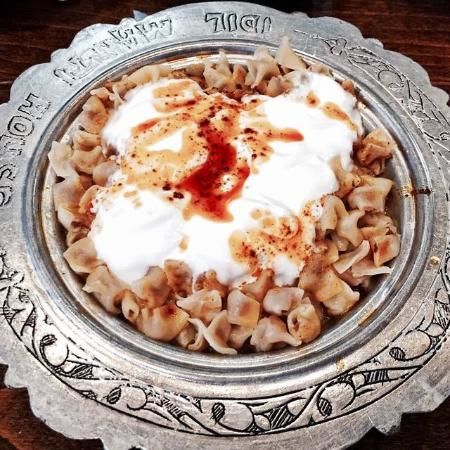 5) Börek
Turkish savoury pastry comes in many varieties, most popularly filled with minced meat or spinach and cheese. Börek can be rolled, served as puffs, or layered like lasagna, and served for breakfast, lunch, dinner, or snack. Anyway you have it, börek is always flaky and delicious. It comes in veg and non veg.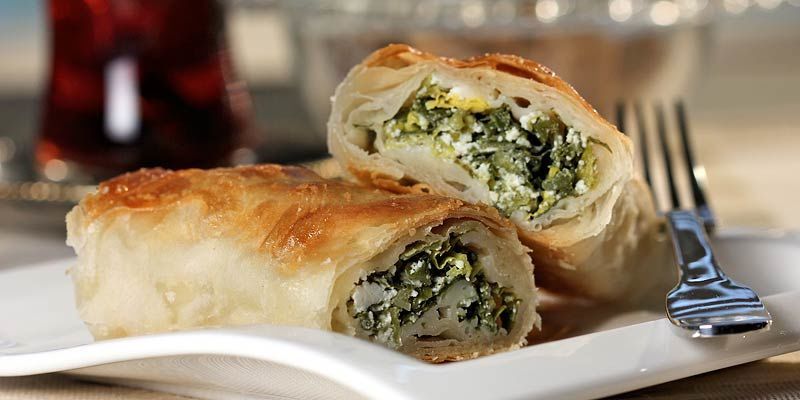 6) Baklava
How can one be in turkey and not have baklava. Nutty, syrupy, pastry dessert is never better than when served in Turkey. Often topped in ground pistachios, baklava is super sweet and unique, and should be eaten fresh!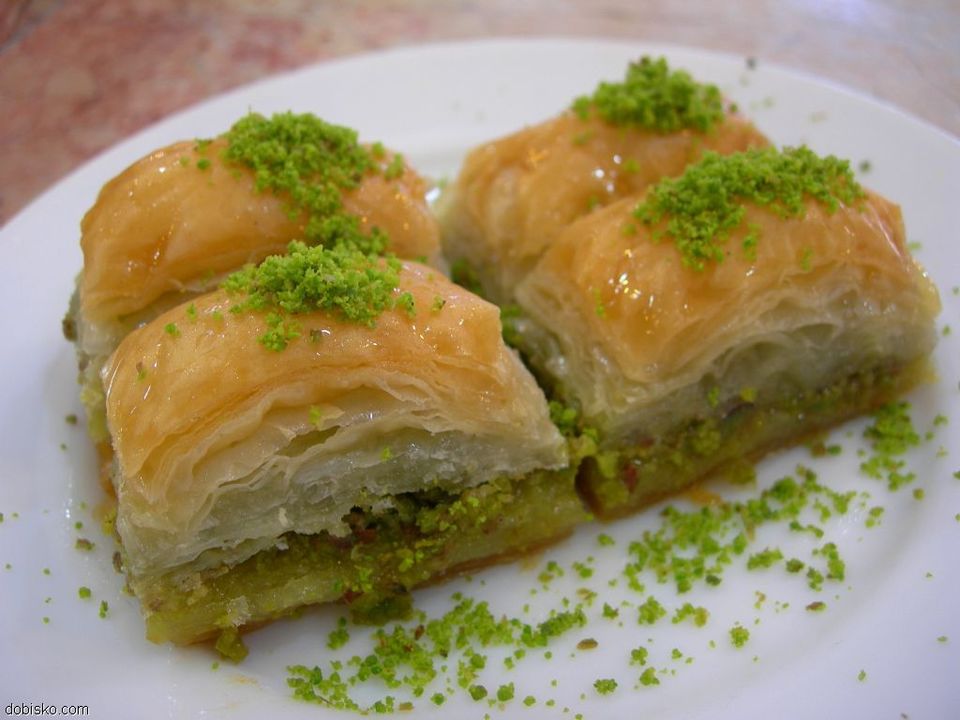 7) Pide
Often called "Turkish Pizza," Pide is a boat-shaped flatbread served with a variety of toppings, often minced meat or spinach and cheese.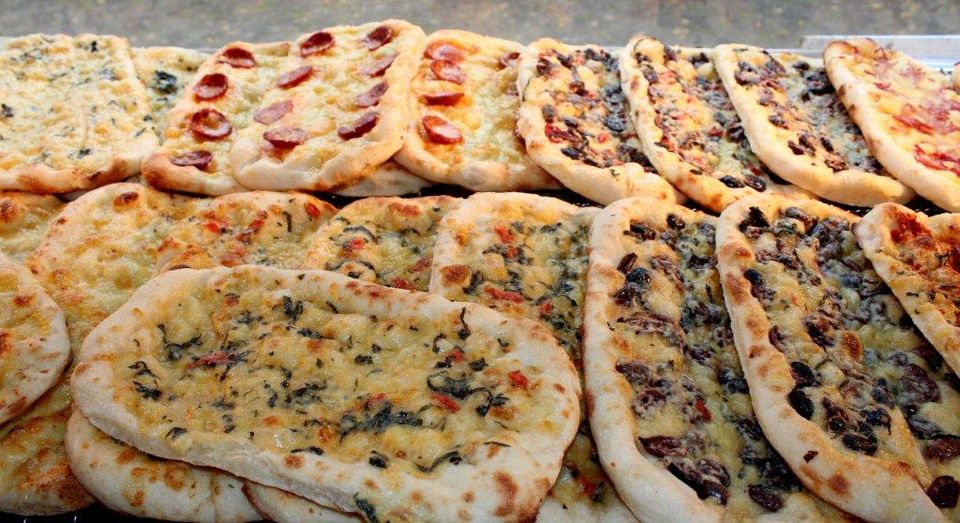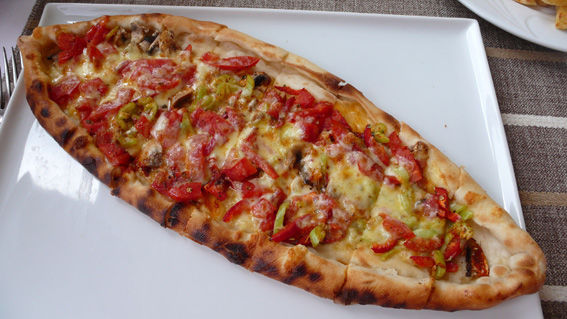 8) Güllaç
A traditional dessert most often served during Ramadan, güllaç is a uniquely textured treat made from dough, milk, rosewater, nuts, and pomegranate seeds. You might find other fruit or chickpeas in some variations.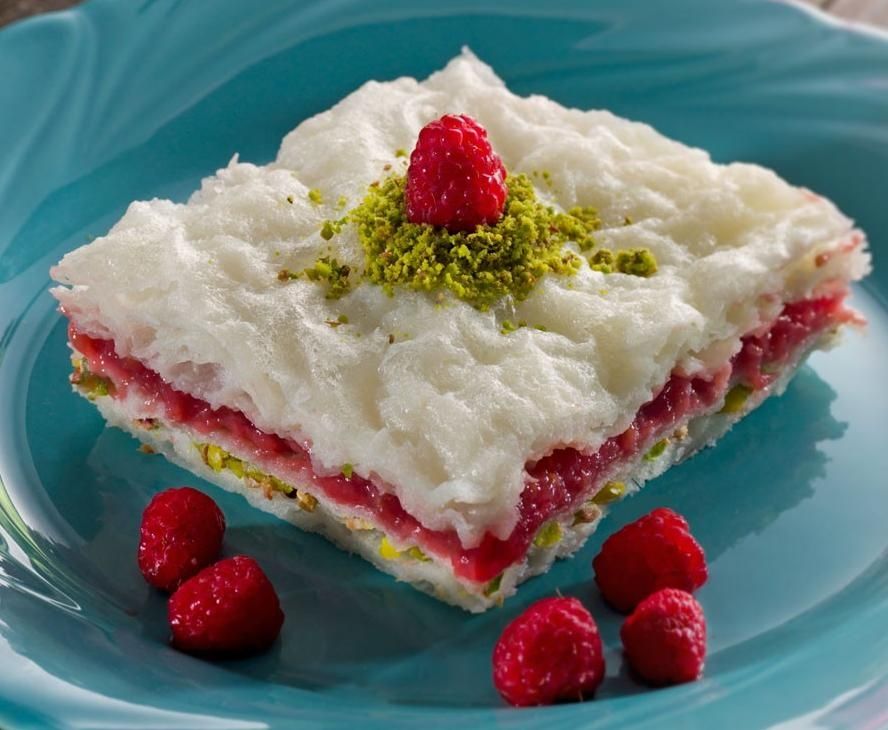 9) Lokum
Turkish delight is how the world knows about Lokum. I first saw it in the movie, 'The chronicles of Narnia' and never thought I would be there having it every day after my lunch. Lokum is a dessert served with a variety of flavors and fillings and often topped with powdered sugar. It's always best fresh, as pre-packaged versions tend to go too light on the fillings and too heavy on the sugar, drying it out.
10) Döner
Döner is a typical slow cooked meat sandwich, made with chicken, lamb, or beef and served with vegetables, spices, and garlic yogurt. Döner is usually available from takeaways, but don't be fooled, it's exponentially tastier than McDonalds.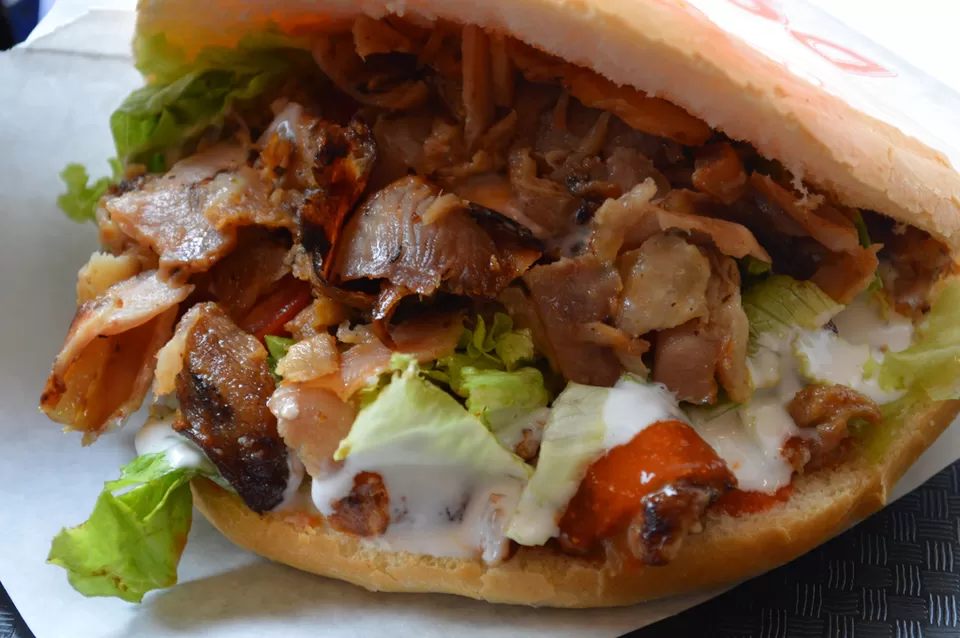 11) Dürüm
Essentially a Turkish burrito, dürüm is slow cooked chicken, lamb, or beef served inside a wrap. The perfect takeaway food, dürüm offers the best of Turkish flavours on the go.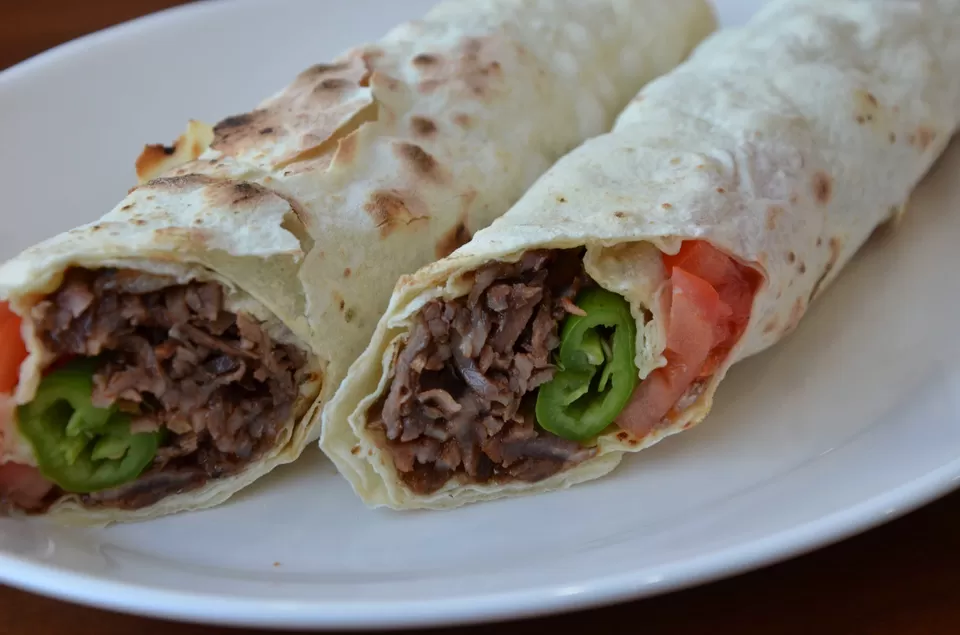 12) Balık Ekmek
A Turkish fish sandwich is best enjoyed along the water - whether you're enjoying the seaside of Bodrum or relaxing at Izmir's Kordon, it's common to see fish stalls by the shore, and you mustn't miss the opportunity to be served on one of those!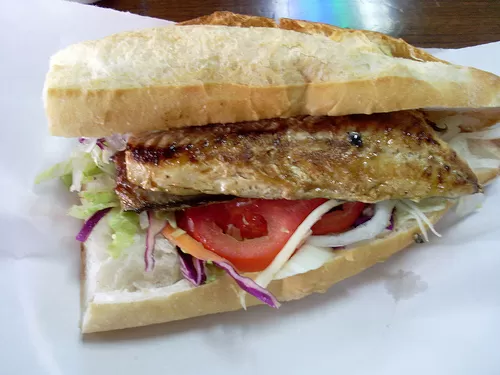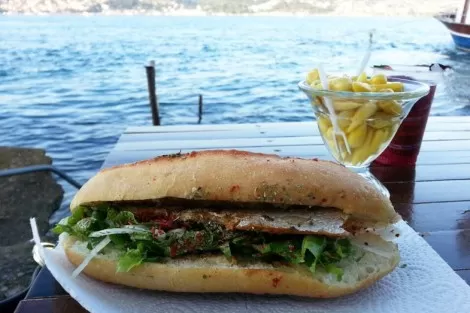 13) Salep
A trip to Turkey is not complete without tasting salep, a warm and cozy drink made from orchids and topped with cinnimon. Pure salep is illegal to export due to depleted orchid supply, and so is only consumable within Turkish borders.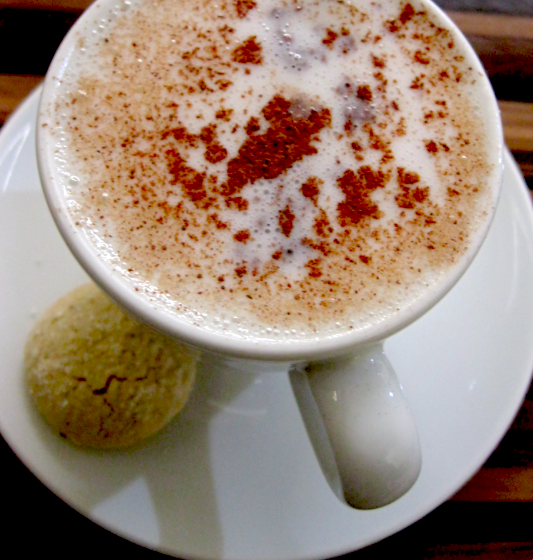 14) Tulumba
Tulumba is a popular dessert found in the cuisines of the former Ottoman Empire. It is a fried batter soaked in syrup, similar to jalebis and churros.
Also similar to our Gulab jamuns, just a lot crisper on the outside.
15) Turkish Coffee/tea
There's a reason why I have put this last on my list. First, this is a very common thing and second, the Turkish coffee has a very strong flavor and it's my personal assumption that not many of us will like it. Still, because it's hard to find a Turkish coffee in India, you must taste this for the sake of it.
Turkish tea is however better in taste.
Of course, you can explore more options but these are my absolute favorite.
Frequent Searches Leading To This Page:-
things to do in turkey for couples, adventurous things to do in turkey, turkey family adventure holidays, 5 offbeat things to do in turkey, things to do in turkey for couples, food not to miss in turkey, what is famous in turkey, places to visit in turkey Istanbul, top turkey tour packages with price