Husband and I, after doing our maiden Europe trip in 2018 via travel agent, braved ourselves into booking our own trip to Greece and Turkey this year. That meant it included lots of experimentation. Main being food.
Both of us are non vegetarians and fairly adventurous. We love eating. My taste buds are not as evolved as husband's when it comes to stronger meats.  Which is understandable as he is a Bengali.
Our breakfasts were included in the hotel room tariff and were mostly buffet style, but they did include simple serving styles.
Look at this breakfast spread in Hotel Chelebi Cave House, Cappadocia. These jams and spreads were supposed to be eaten with bread or yogurt. They look amazing but taste okay.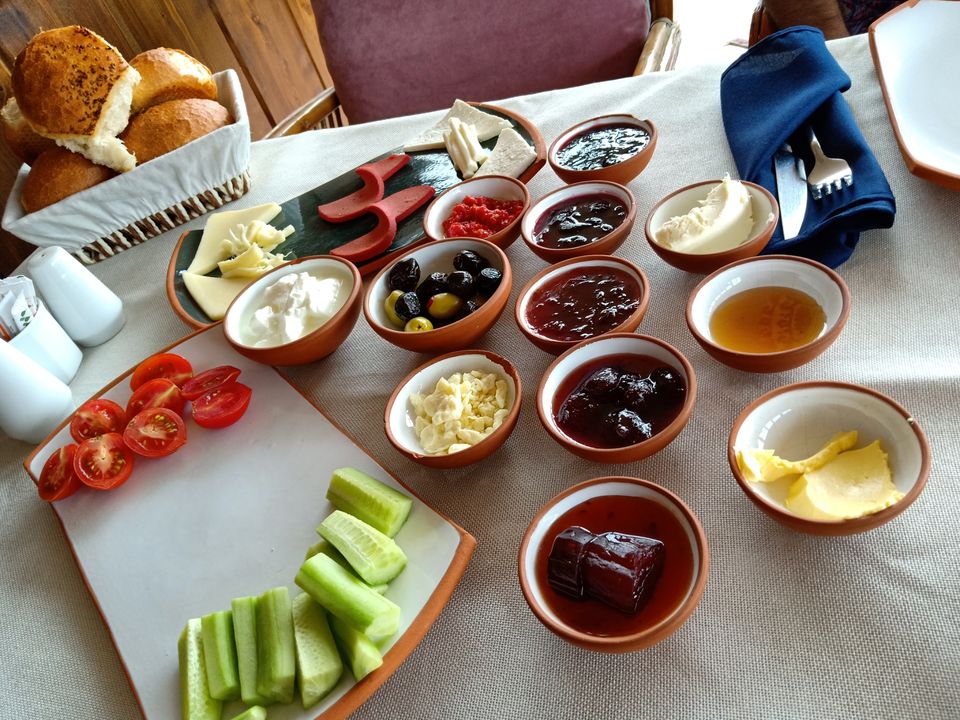 This photo is from Hotel Esans in Istanbul. The spread there was pretty good and I picked my favorites by the second day!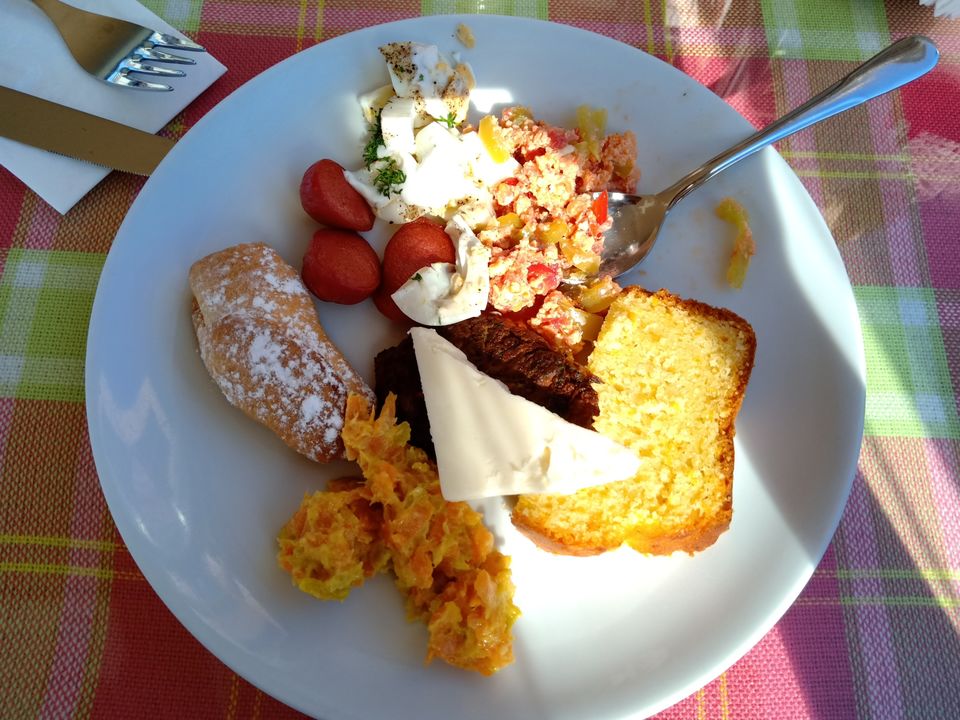 One of the most interesting dishes I ate was the pottery kebab in Cappadocia, Turkey. Any dish you order, chicken or lamb or vegetarian, comes in a clay pot that is actually on fire. See for yourself.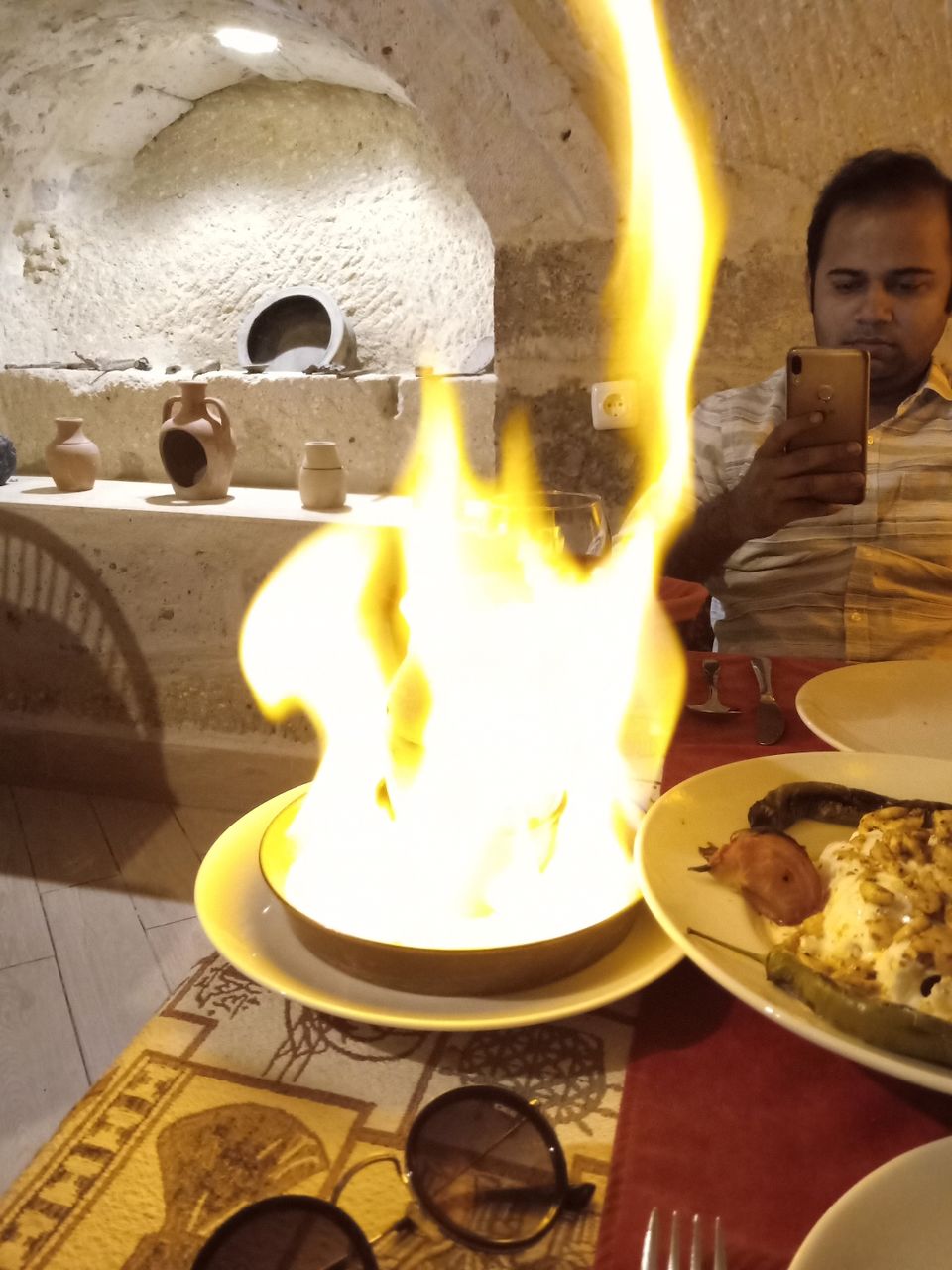 The fire gets put out automatically and we can eat the item we ordered from the clay pot itself.
One important thing to note is that portions in Turkish and Greek restaurants are usually good and will fill one's tummy completely. Usual style of presenting a main course dish is the meat accompanied by salad and french fries/boiled potato. A balanced diet in my opinion.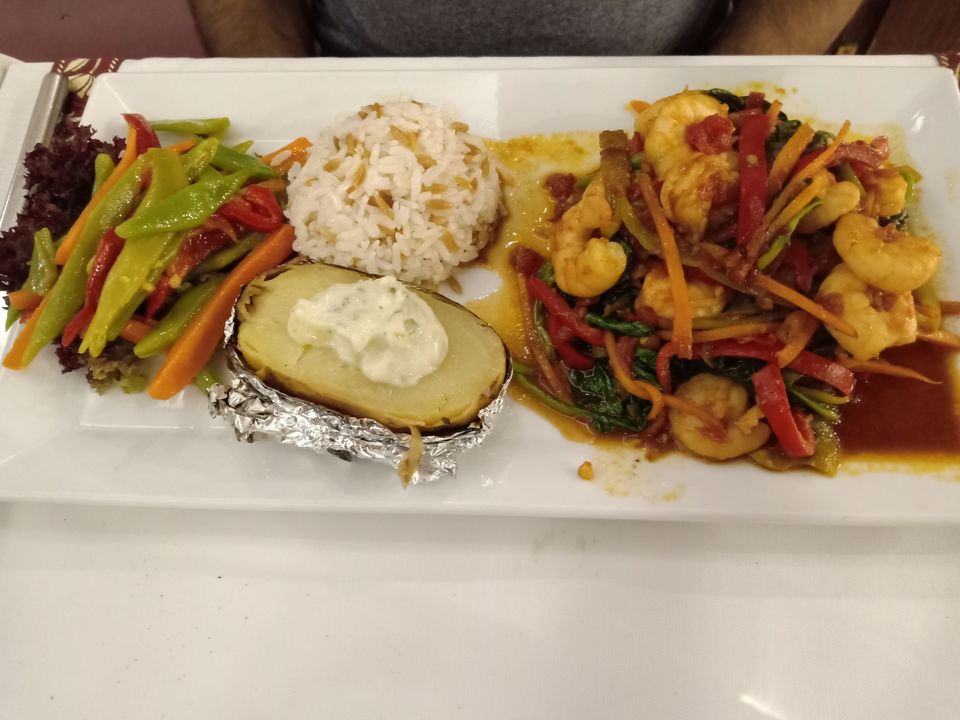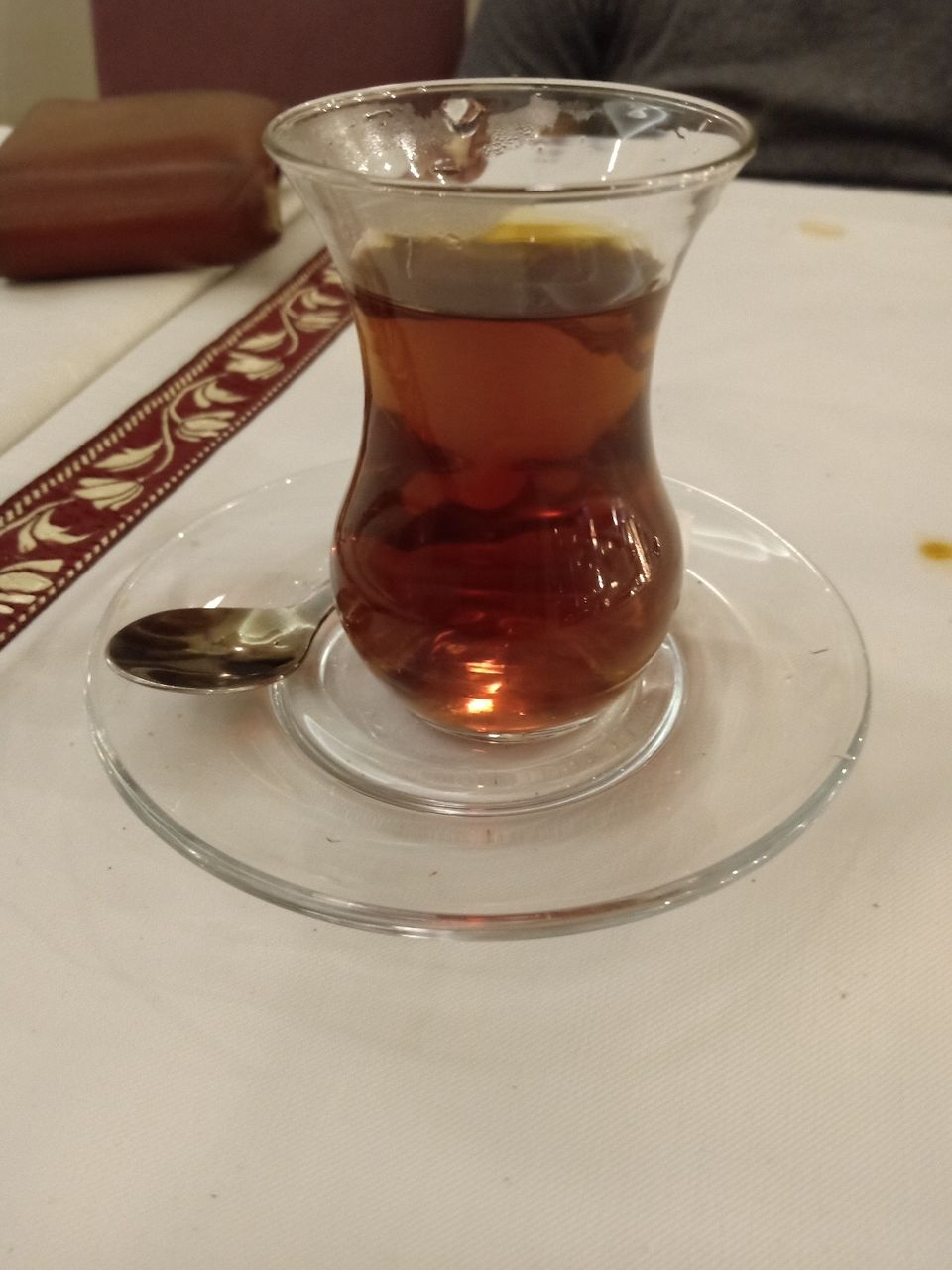 How can I not mention this restaurant in Santorini where we had breakfast the day we landed there ! The view and the absolute delish pancakes, I wish time paused then. To Briki is the restaurant's name in Firostefani.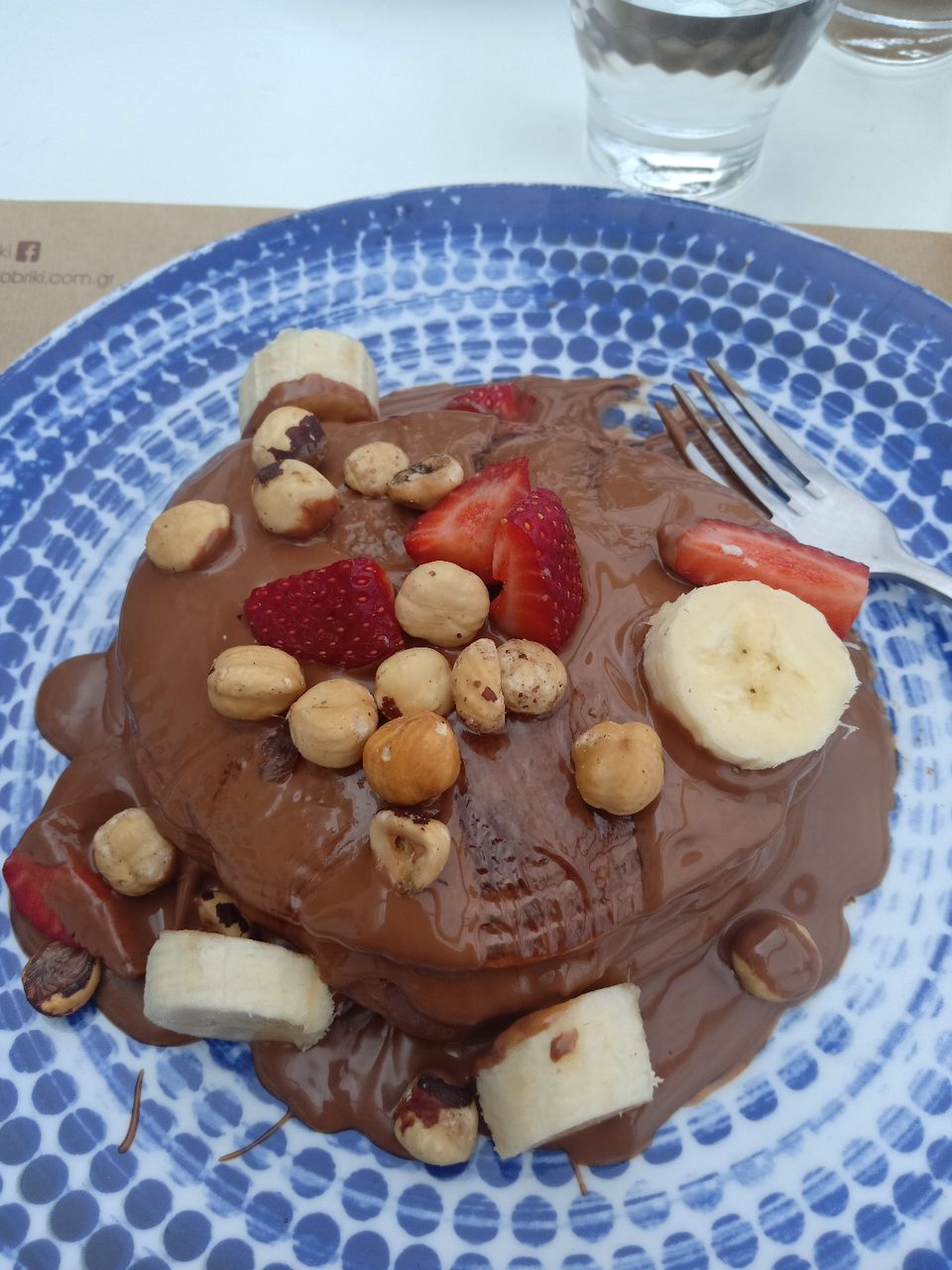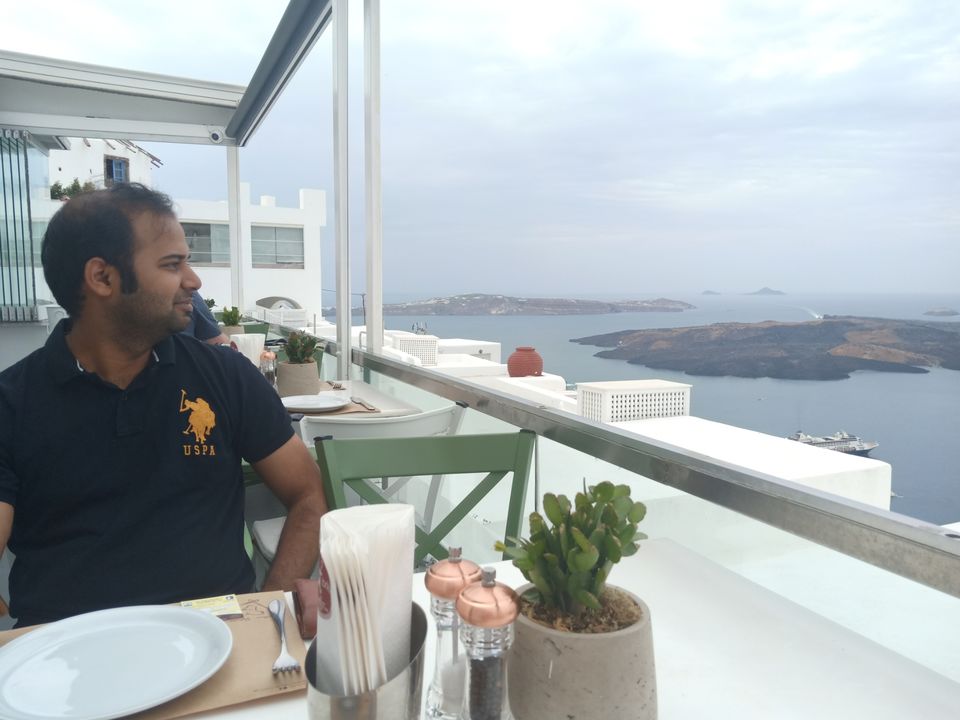 The best part about this whole trip was the food is so affordable that we could nibble all day unlike western European places we covered last year. Like me munching on this bubble waffle with cookie ice-cream in the middle of the day because I felt like it!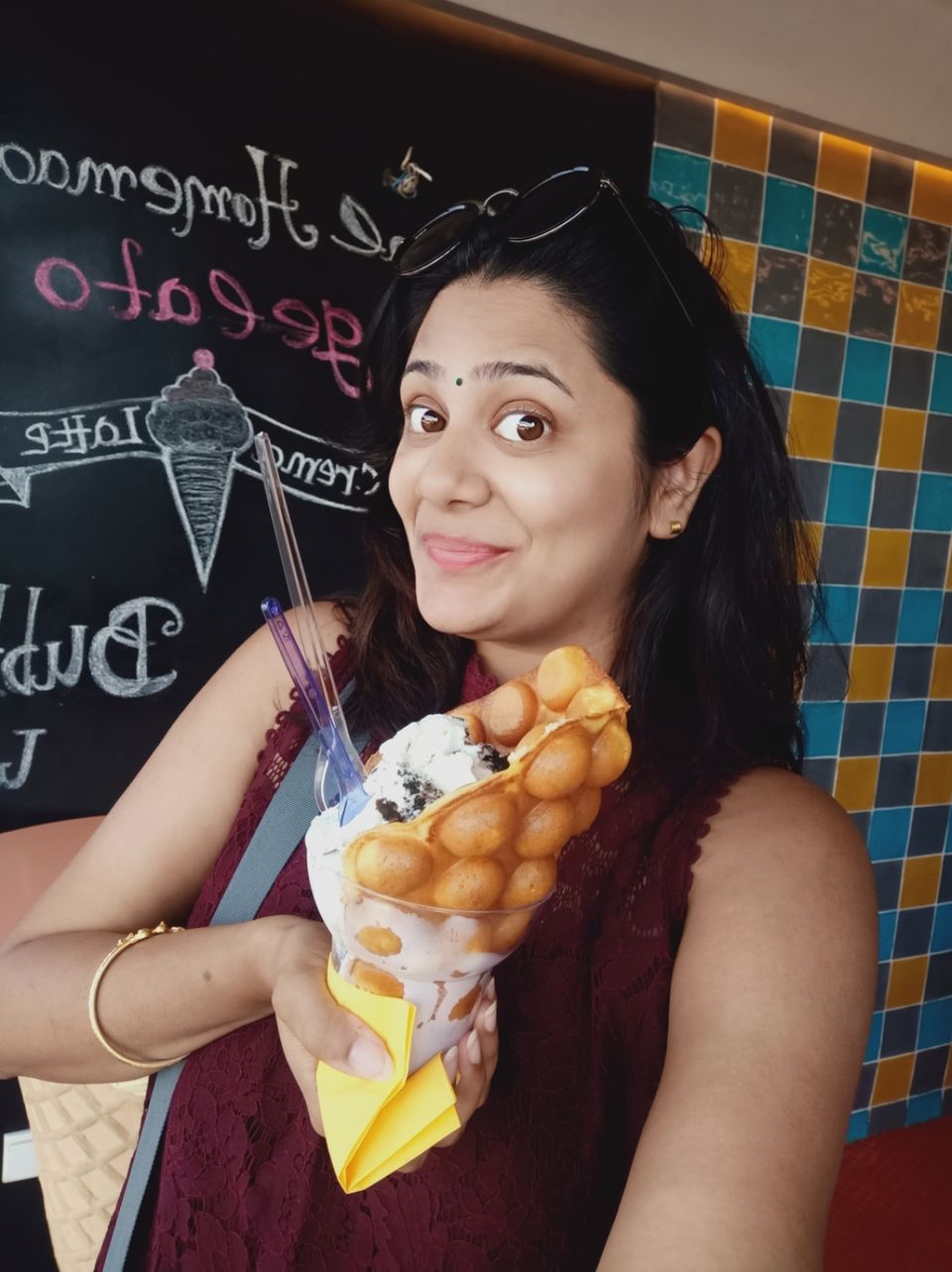 An airbnb host where we stayed at in Meteora provided us with Greek homemade liquor. That was so sweet on her part, so was the liquor lol.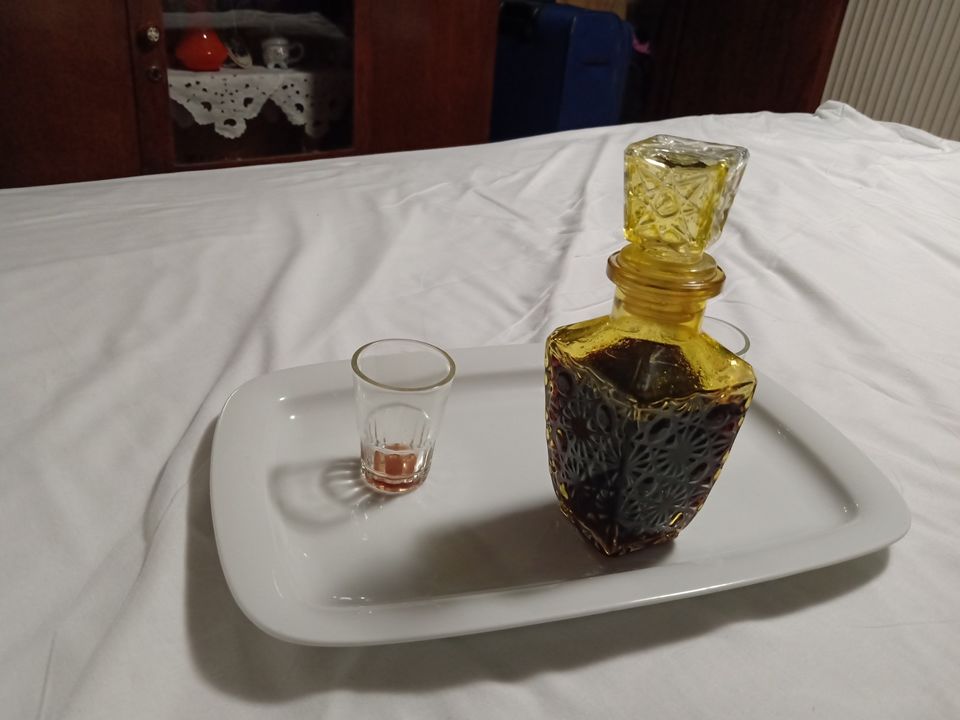 And when we got bored of the traditional foods, we went to TGIF in Athens. I had burritos and husband had salad.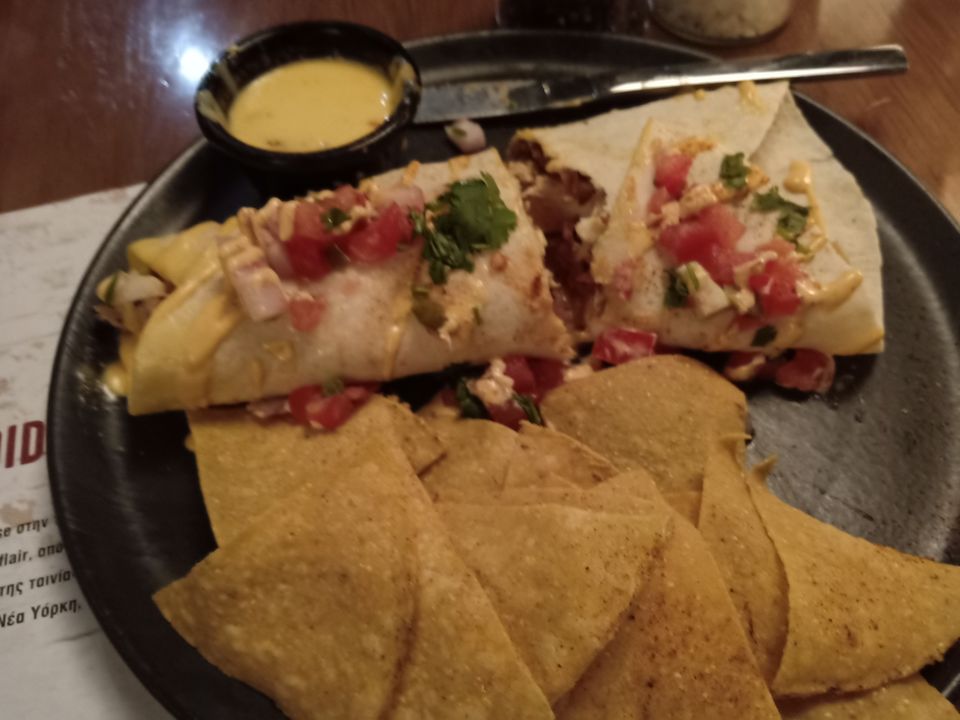 Food for me plays a very important role in all our travels. And I'm happy as a clam to have eaten to my heart's content in this trip of mine!