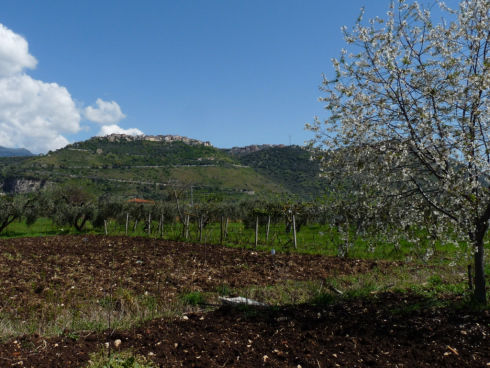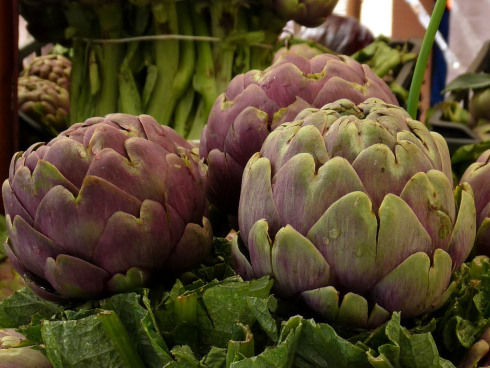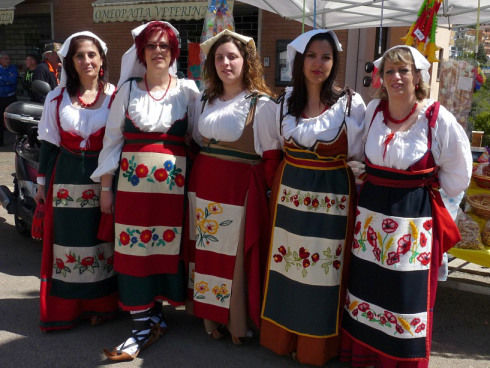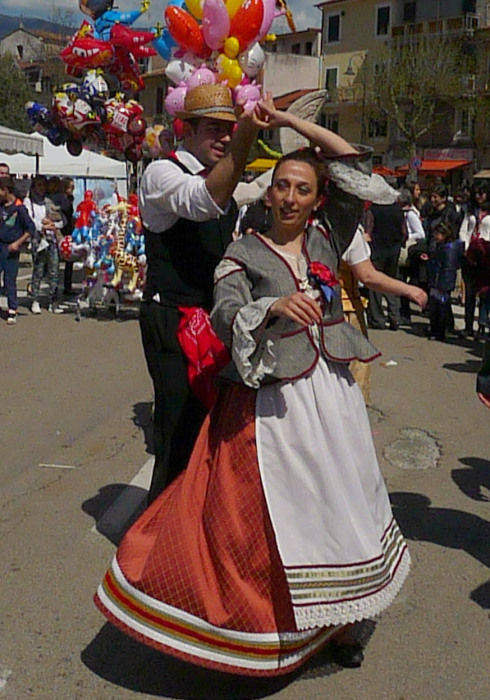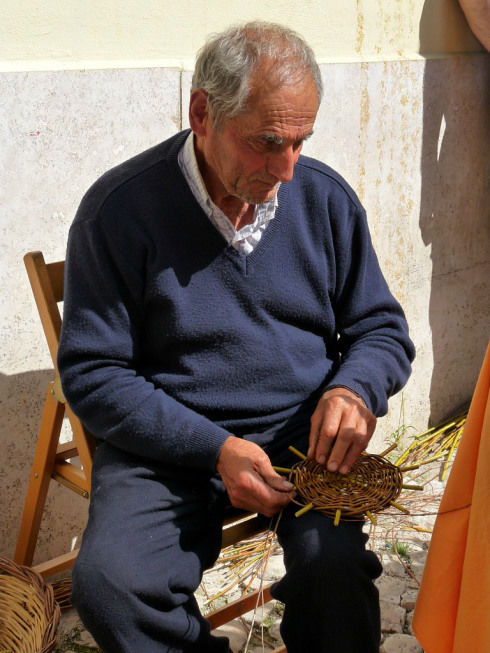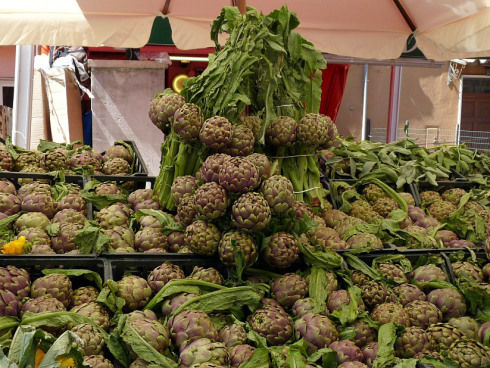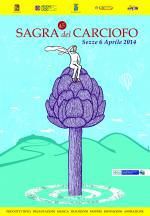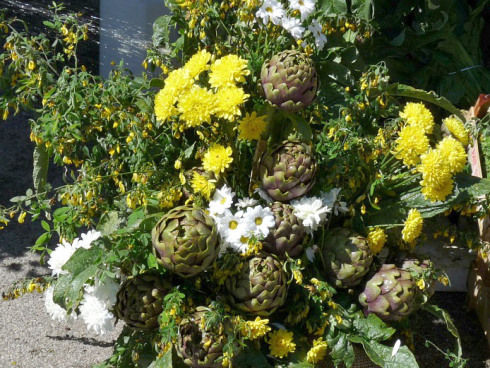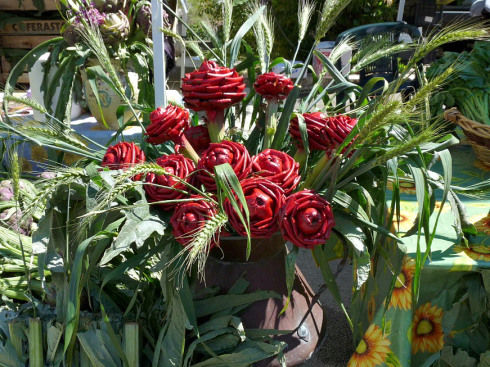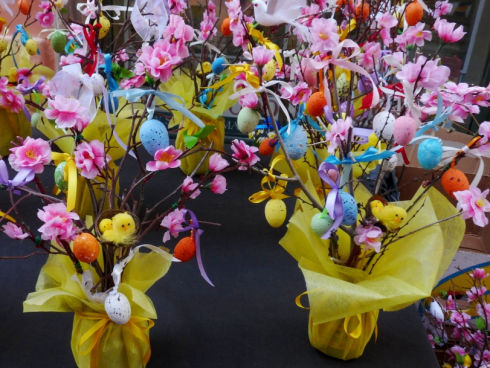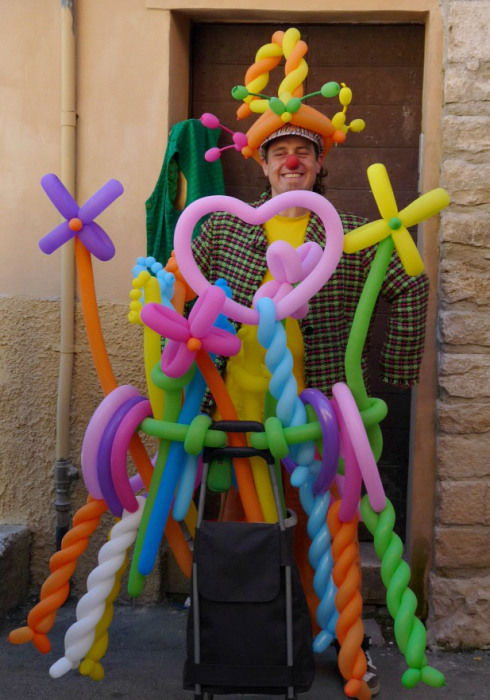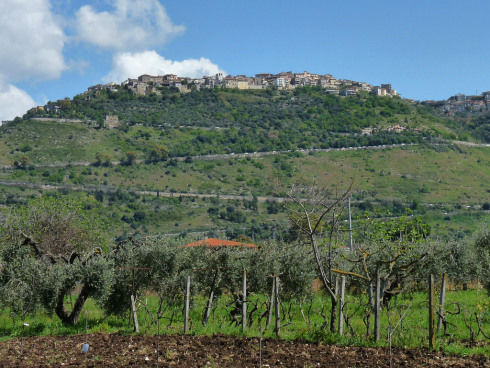 It was a perfect spring day and this was to be our first visit to the historic town of Sezze.   We could see, as we approached, that it was perched high on a hill overlooking the Pontine Plain. We could just make out a queue of slow moving cars making their tortuous way up the steep and winding hill. Clearly this was going to be a popular event. Finding a parking place was very difficult because the town, which was larger than I had imagined, was already thronged with visitors from far and wide. In the end we had to park a little out of town and make our way back to the centre on foot.
 
April is the season when the artichoke is in its prime, and in Sezze this vegetable has become the symbol of the cultural and culinary heritage of the area. This was the 45th edition of this gastronomic event, Sezze's Artichoke Festival or Sagra del Carciofo.
The artichoke, is in fact, a member of the thistle family, and it's the large compact flower bud that is for eating – they are high in fibre and iron and interestingly are also said to possess aphrodisiac properties.In these parts it is the non- prickly "Romanesco" variety of artichoke that is grown, which produces beautiful purple tinted heads.They thrive in the local micro-climate of the Pontine Plain where they are sheltered from cold winters and warmed by balmy sea breezes. The plain was originally just swamp land where people were plagued by Malaria.  However, during the 1930's, Mussolini organised thousands of workers from the north of Italy to construct networks of dikes and canals to drain the land and transform the swamps into fertile agricultural land.  Today the local economy remains largely based on agriculture.
As we neared the bustling centre of the town we began to see stall after stall of proud farmers exhibiting and promoting their wonderful seasonal produce.Some had created floral arrangements with the artichokes makeshift camp kitchens and tented dining areas had been erected serving meals of several courses all based on artichokes, prepared and cooked in so many different culinary ways, such as raw, pickled, marinated, fried in batter, braised, barbecued, alone or in sauces and stews.  There is even an artichoke liqueur called "Cynar".
The streets were full of music and dancers in colourful traditional costumes.
I would have liked to have further explored the old medieval quarters of Sezze and taken more photos, but the town was absolutely thronged with visitors that day.