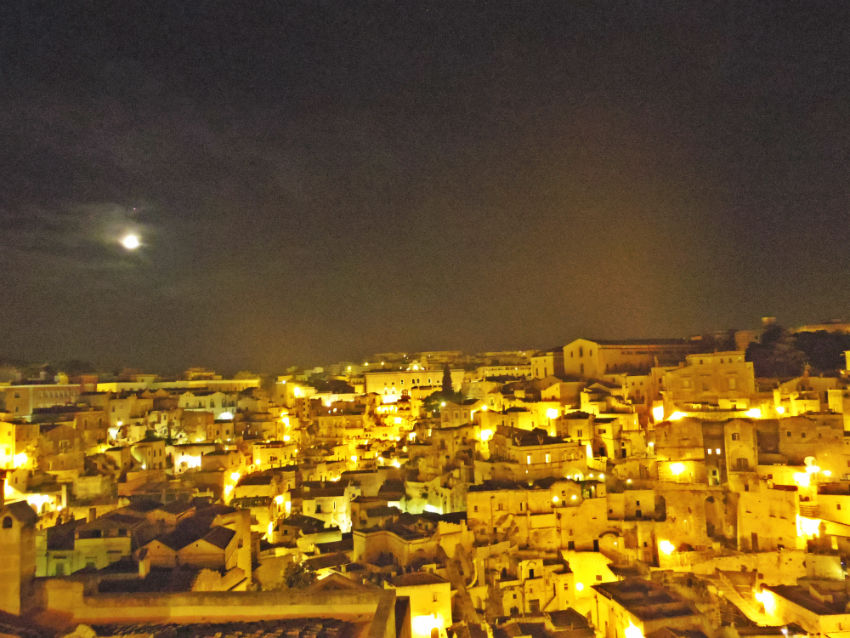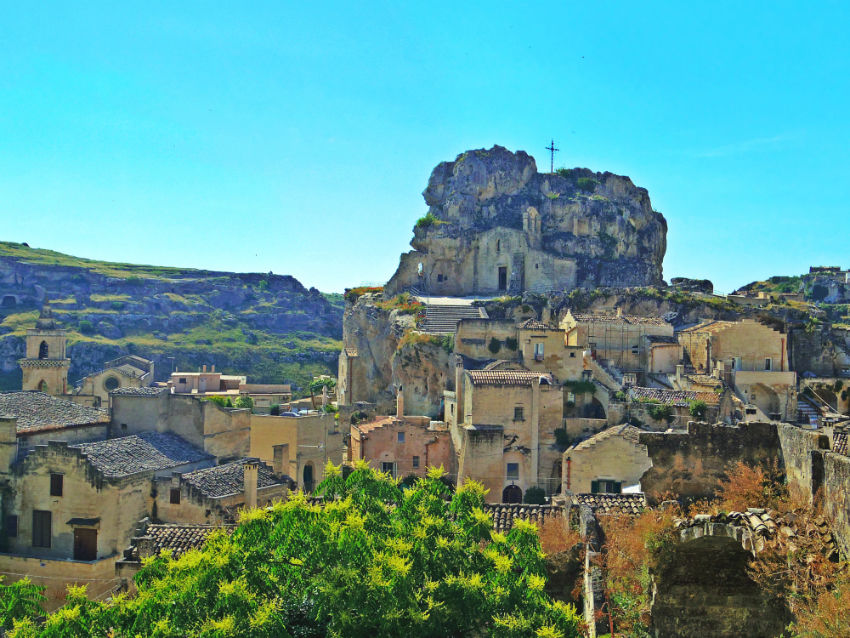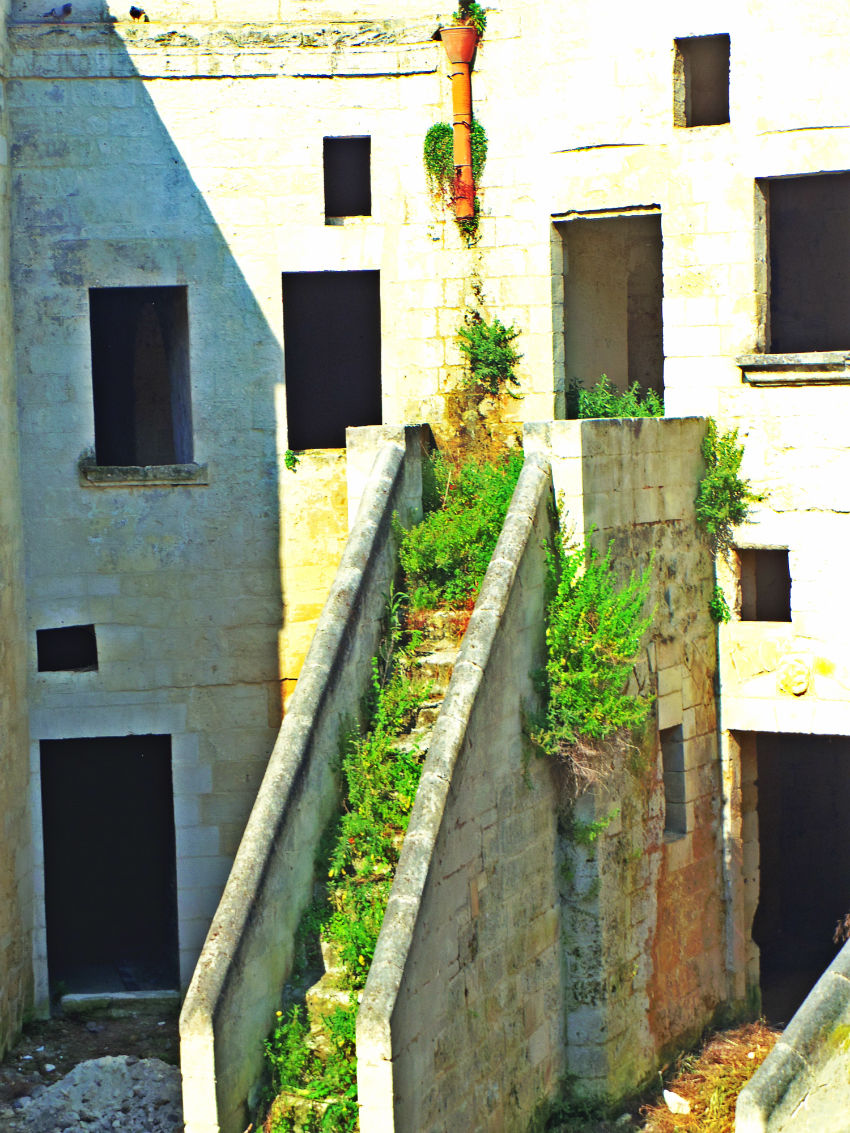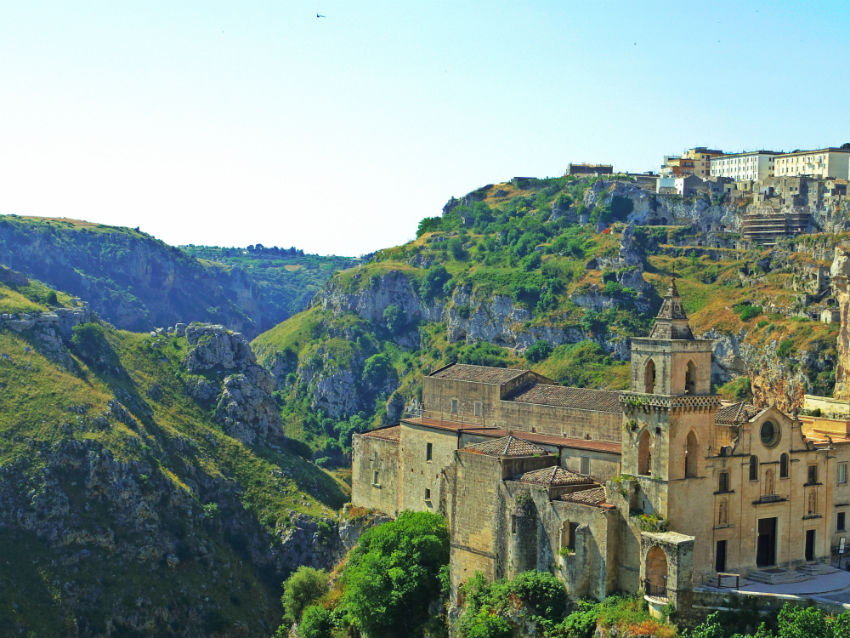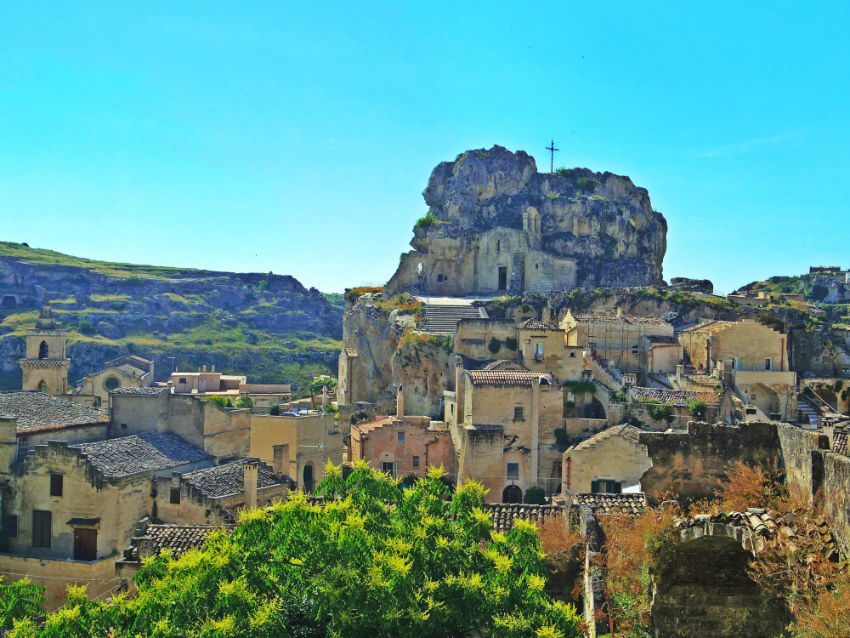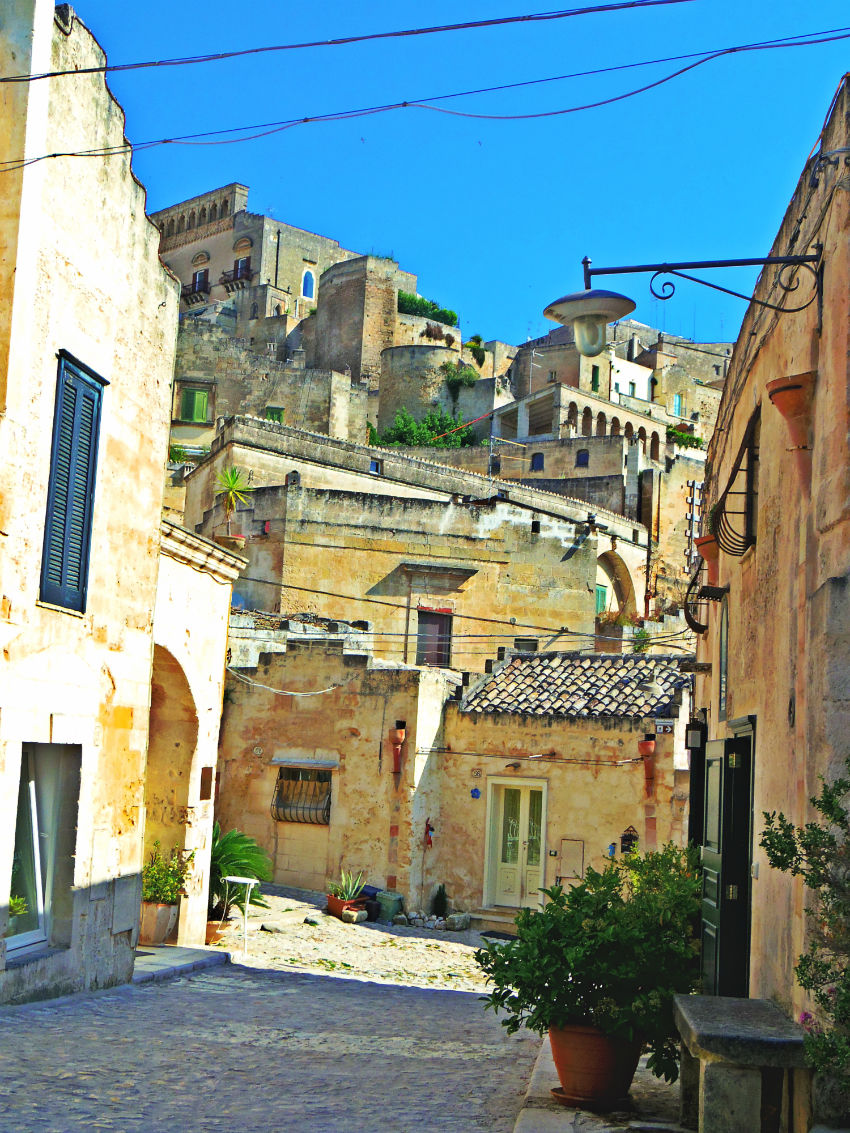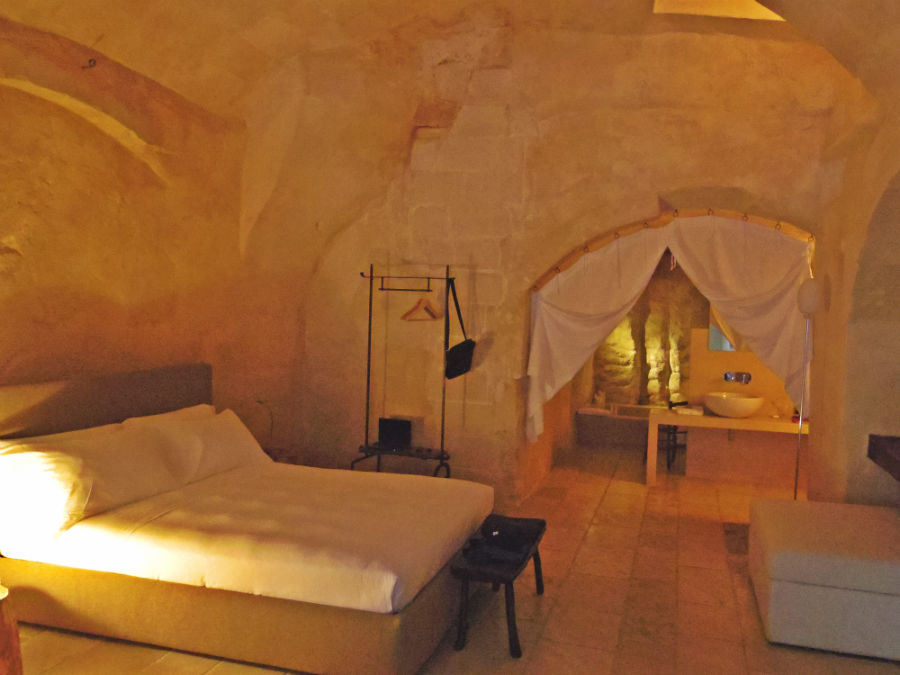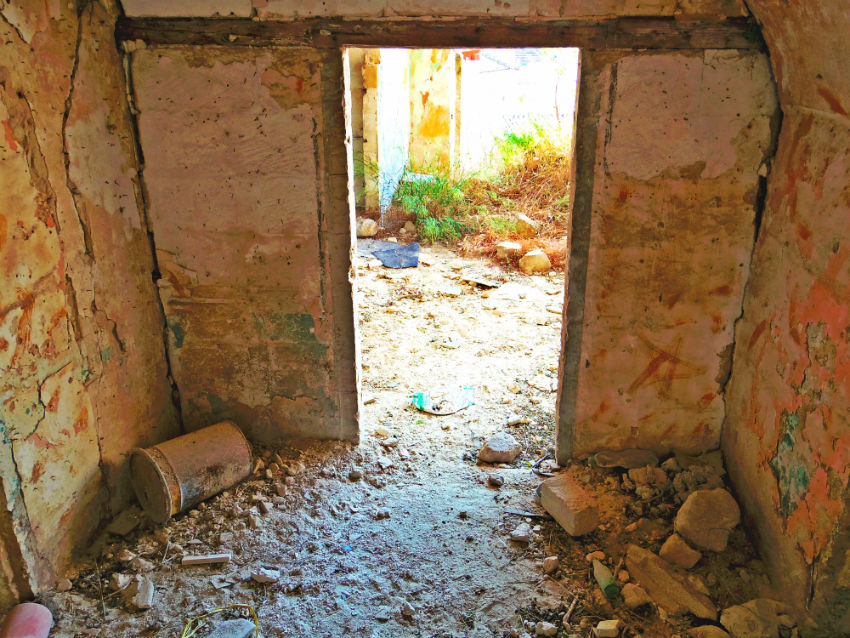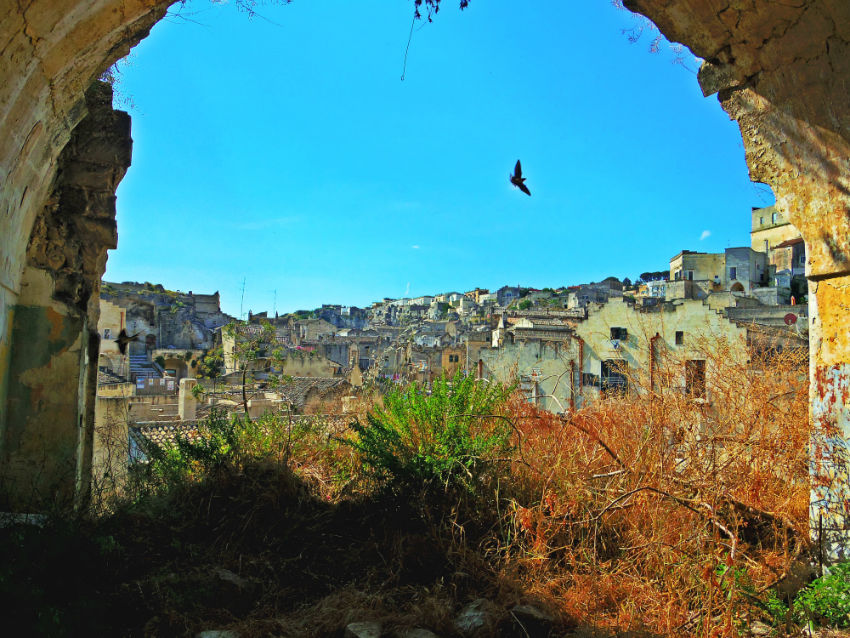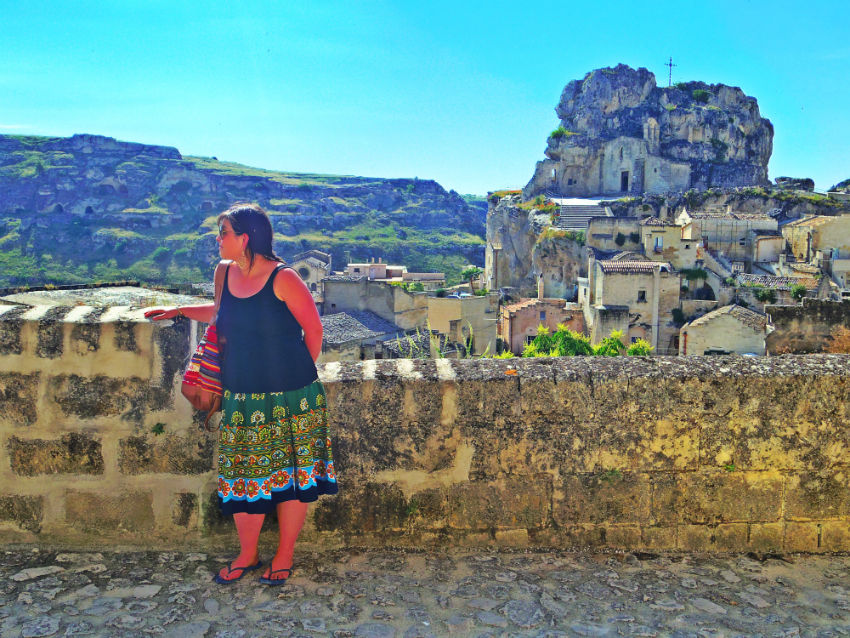 Arriving in Matera, I wasn't sure what to expect. Although I had done my research and drooled over images online, nothing could quite prepare me for what awaited. Getting lost along the sun-soaked winding streets, too narrow for amateurs behind the wheel to tackle, left me feeling grateful and amazed for the opportunity to explore such a beautiful place. At every corner, tucked away left and right, stood ancient cave dwellings- many of which had been inhabited since prehistoric times.
Matera is not a town for a quick afternoon tour. It is a place that needs to be experienced by the senses, with the time to dive into its history and embrace the slow-paced way of life you don't find on the typical tourist trail of Italy. When I gazed upon the town that first evening, the complex arrangement of caverns glowed dimly under the moonlight. I knew then that Matera was not a town I would simply remember fondly, but one that I would return to time and time again in hopes that someday I would understand the secrets to simple living and effortless happiness buried within her walls.
Matera is located in the province of Basilicata, a remote region in Southern Italy, in the central portion of the 'boot'. The city is believed to have been founded by the Romans in the 3rd Century BC, but archaeological studies have shown that people were settled there long before. (Think cavemen.)
Speaking of caves, the cave dwellings of Matera are what make this city an extremely unique and special place. The old part of the city, called the Sassi di Matera (Stones of Matera), is a UNESCO World Heritage Site and consists of houses that were dug into the rock some 9,000 years ago. Locals still live in these dwellings, just as their ancestors did thousands of generations before them.
While Matera is beginning to embrace tourism and renovate the historic sections of the city, it hasn't always been a picture perfect window into the past. In the 1950's Matera would have been more accurately described as a slum, and was often referred to as the 'shame of Italy'. Those who left the city would lie about where they came from, hoping to avoid prejudice and labels. Luckily for visitors, in the 1990's post UNESCO designation, many locals returned to the subterranean city to rebuild, renovate, and rise again.
Laying in my elegant cave room at the Corte San Pietro, I imagined the families who would have lived in the space before it had become a boutique destination for those in search of five-star luxury with a twist. While I had more than ample space (and then some) to write and sit dreamily by the cavern's candlelight, I could see that without the designer decor and millions spent on refurbishment- the compound would have been a struggle for the large Italian families forced to share the cramped quarters.
These days, the ancient dwellings are getting makeovers everywhere you look. Cave hotels, restaurants, museums, and bars- the locals of Matera are on a mission to shed the 1950's image of Malaria ridden neighborhoods and embrace their history in new modern ways. While taking a walk around the alleyways and streets that go in every direction of the Sassi, I saw that there is still much work to be done. Some of these caverns lie empty; paint peeling off the stone walls, open to the elements- as well as animals and the homeless. After climbing into one of these dwellings (I don't recommend trespassing) I explored the rooms upon rooms inside. The potential is there, the views of the city inside are breathtaking, but the crumbling and abandoned cavern was one of hundreds still waiting for the money and love it would take to turn it into a habitable home or business.
Our last morning in Matera I sat in the courtyard of the Corte San Pietro, watching the owner Fernando Ponte and his wife have their breakfast- a stunning place to be served your espresso and fruit everyday. They live and breathe the Sassi, and their passion for the five bedroom hotel they have built can be seen in every conversation and smile. The people of Matera, and Basilicata in general, are incredibly proud of their homeland and are eager to share the wonders of their region with the world.
I, for one, am wholeheartedly on-board. Matera was an unexpected surprise- although it was my third visit to Italy, never before had I been so consumed with love and appreciation during my time in the country. You can have your Rome and Milan and Venice- but for now on I choose to re-visit a place where time has stood still. Where the people are joyful and appreciative, and welcome visitors like family. Where the food is local, and served with pride because it comes from friends and farms down the road. Where you don't just take a hop-on hop-off bus tour to your next destination but must be willing to drive two hours on a tiny mountain road. Matera is only the first stop on my tour through Basilicata, but I hope you can see that it was much more than a step on an itinerary.
I urge you to get off-the-beaten track on your next trip to Italy and explore this deserving city. Consider this my good deed for a lifetime, because if I was smart I'd keep this one a secret to the grave.
Originally published on The Fly Away American.