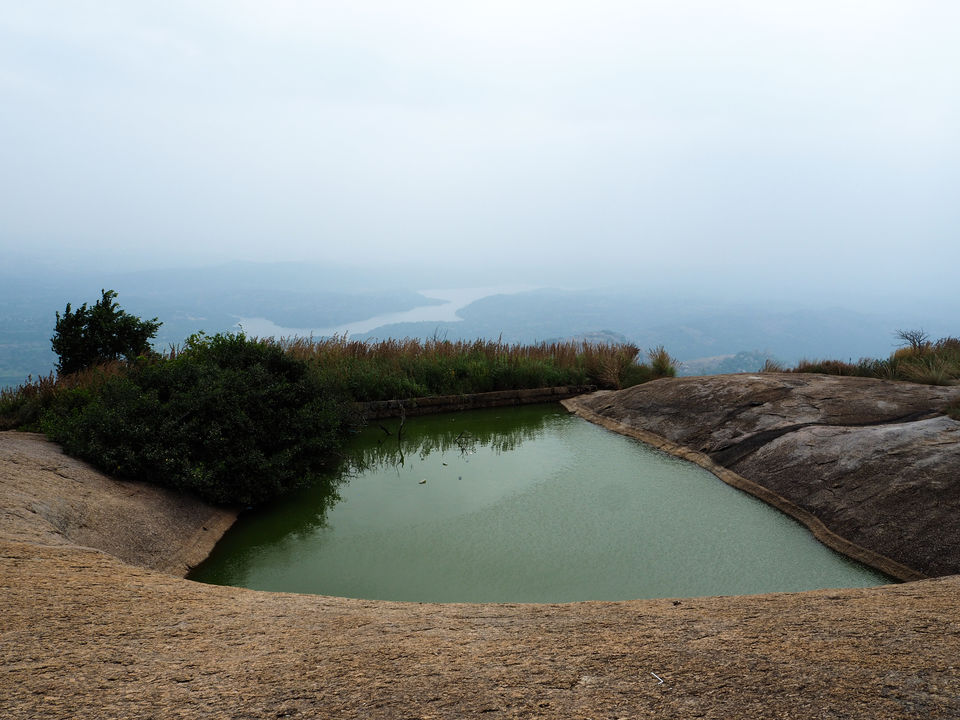 Savandurga hills,located 60 kms from Bangalore is one of the largest monolithic rocks in Asia. The river Arkavathi passes through the village nearby which can be viewed from the top of the hills.There is also a temple(Savandi Veerabhadreshwara Swamy temple) situated at the foothills. This is also the starting point of the climb. I can safely say that this is one of the challenging treks that I have ever done.
Mid-November,2017 on a saturday morning along with a friend, I took off to Savandurga. We had no idea how it was going to be because it was a last minute decision and at 7 in the morning we took off on our scooty. (We did not get a chance to do any research on it). It's a very smooth ride from Bangalore and the last part of the ride is a visual treat to the eyes. I highly recommend a bike trip to this place.
When we saw the hill from afar we were really not sure if we could make the climb as it was very steep. With very mixed feelings about the climb, we parked our scooty at the temple's parking and started to walk.
Things to carry:
1. Lots of water (Make sure to remain hydrated throughout, it is a strenuous climb!)
2. Definitely, snacks (It's very difficult to find any food nearby)
3. Shoes with a good grip (It is very easy to slip on the rocks as they are smooth)
Caution:
If you are going via 2-wheeler,make sure you have the means to store your helmet( Else you will have to carry it which would make it difficult for you).As far as possible keep both your hands free during the climb.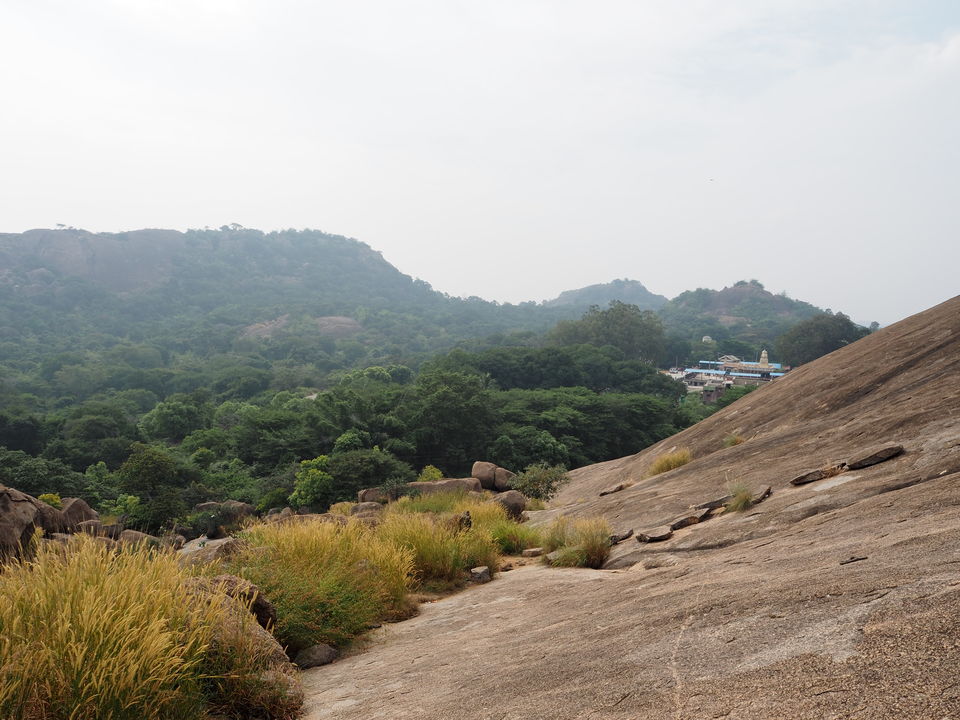 There are 2 major trails and many routes with variations in the climb ranging from moderate to difficulty.Karigudda trail is difficult and requires permit whereas Biligudda trail requires no permit and its level of difficulty is moderate.
As the sun comes up,the rocks become quite hot so make sure you start early. The climb is occasionally steep but the challenge can be overcome.On the way, you will also see some ruins and a wall.(It's kinda like a wall around a fort)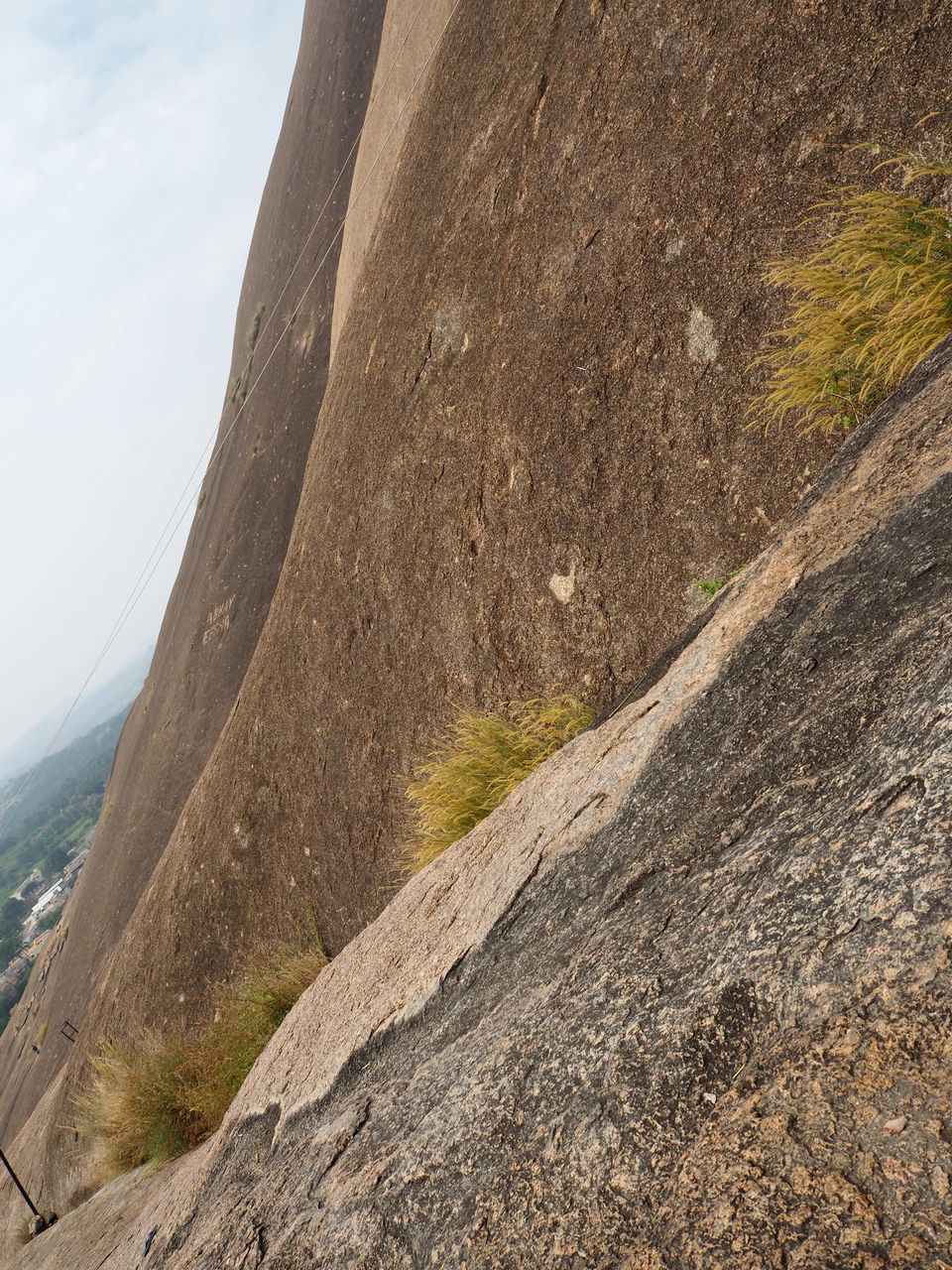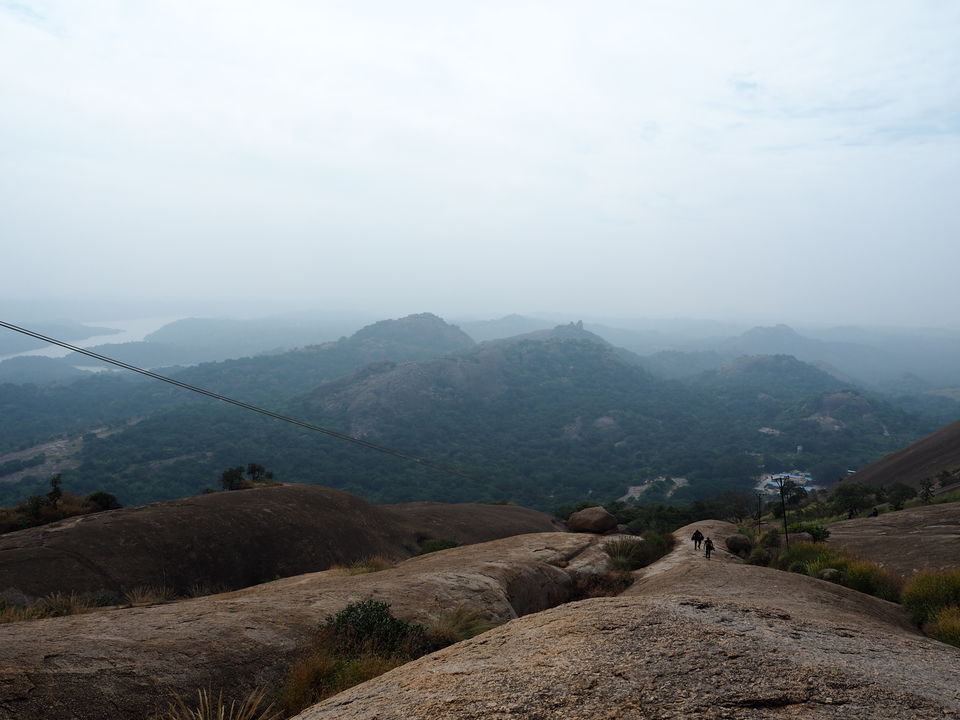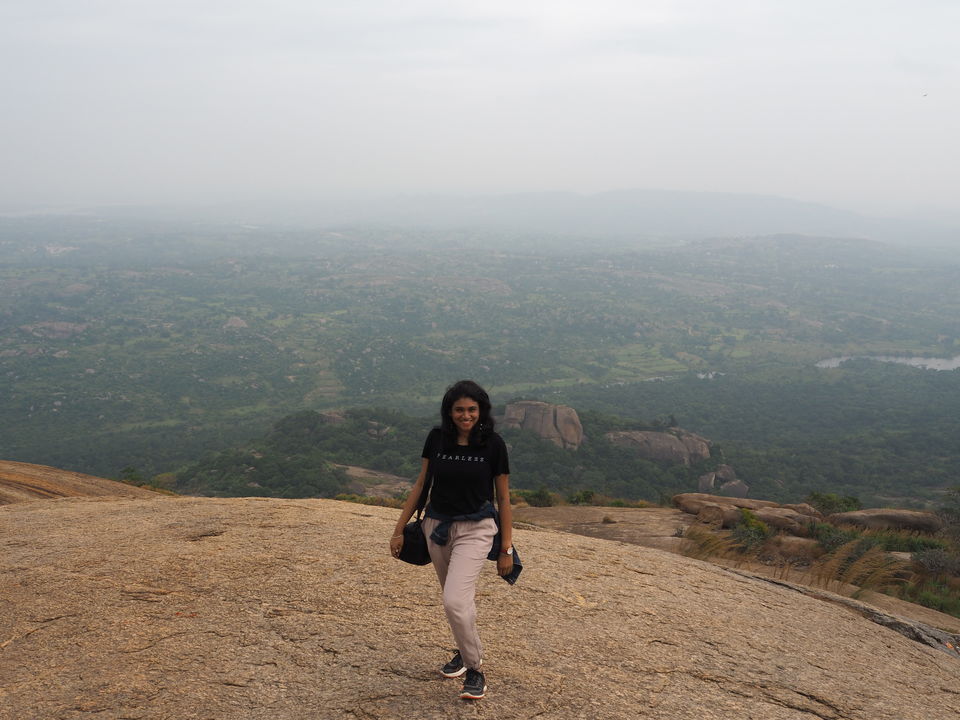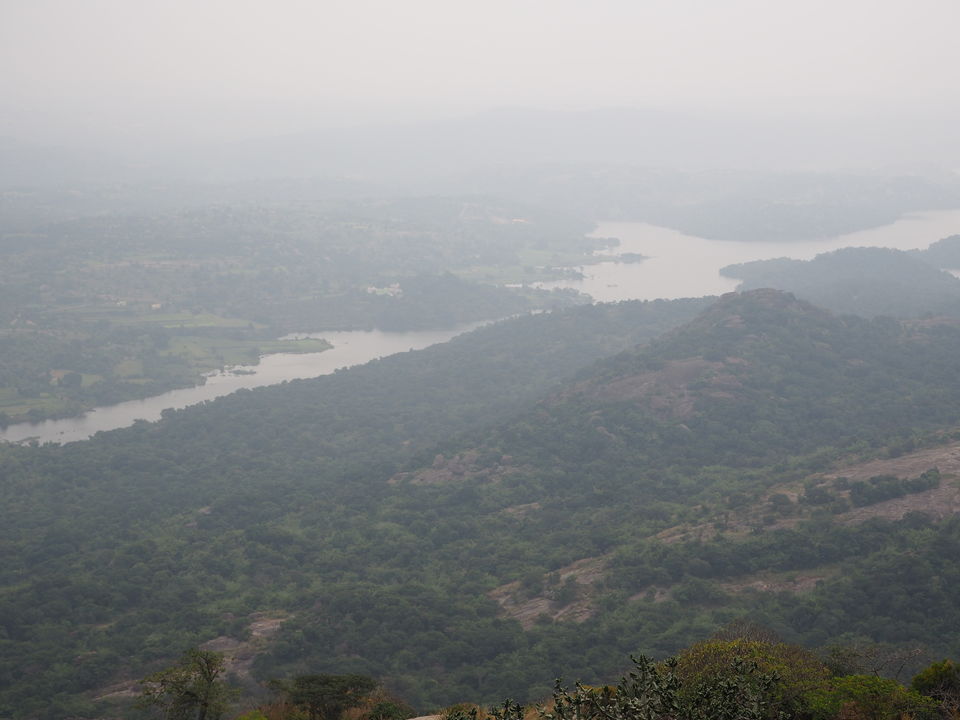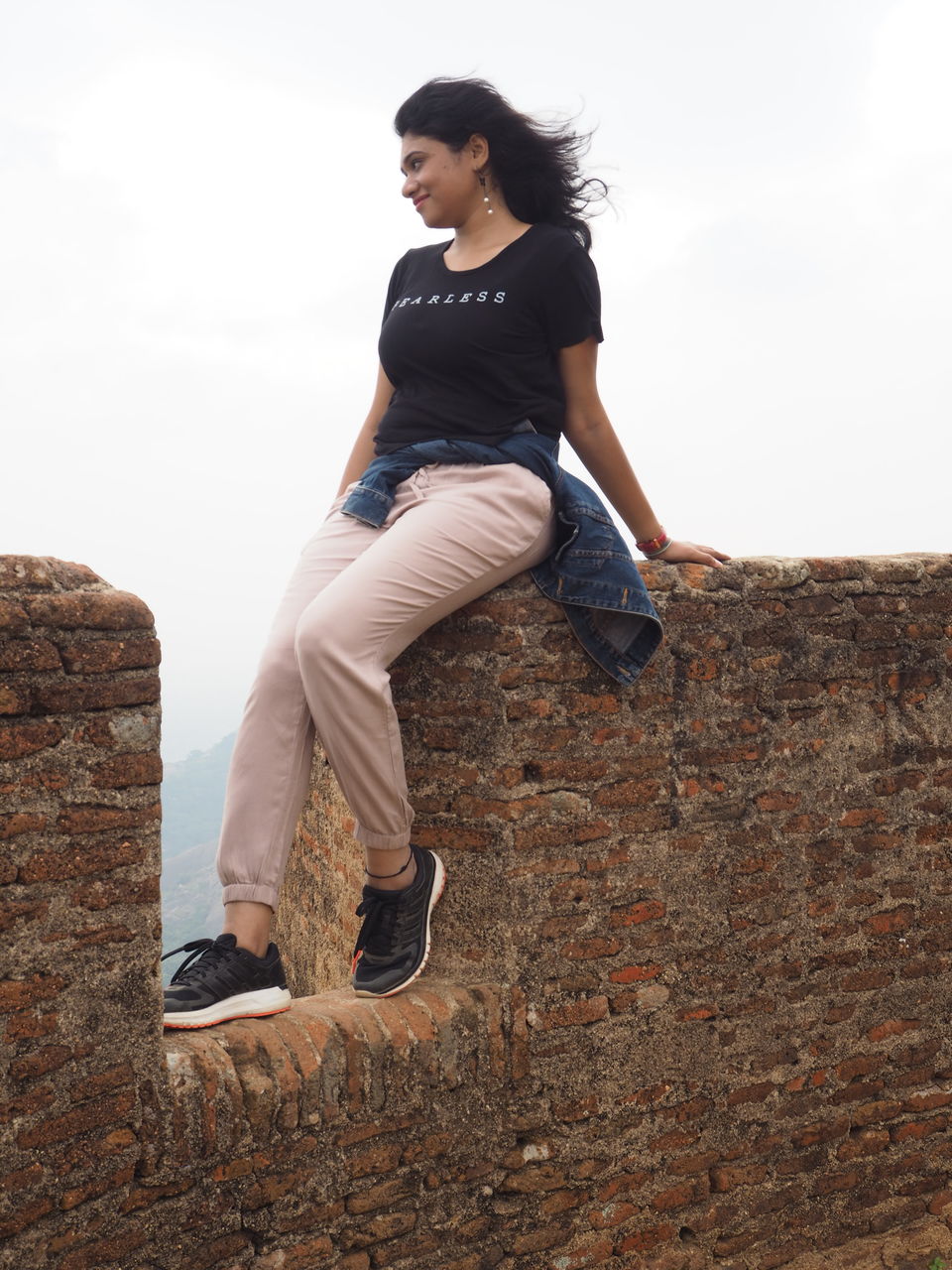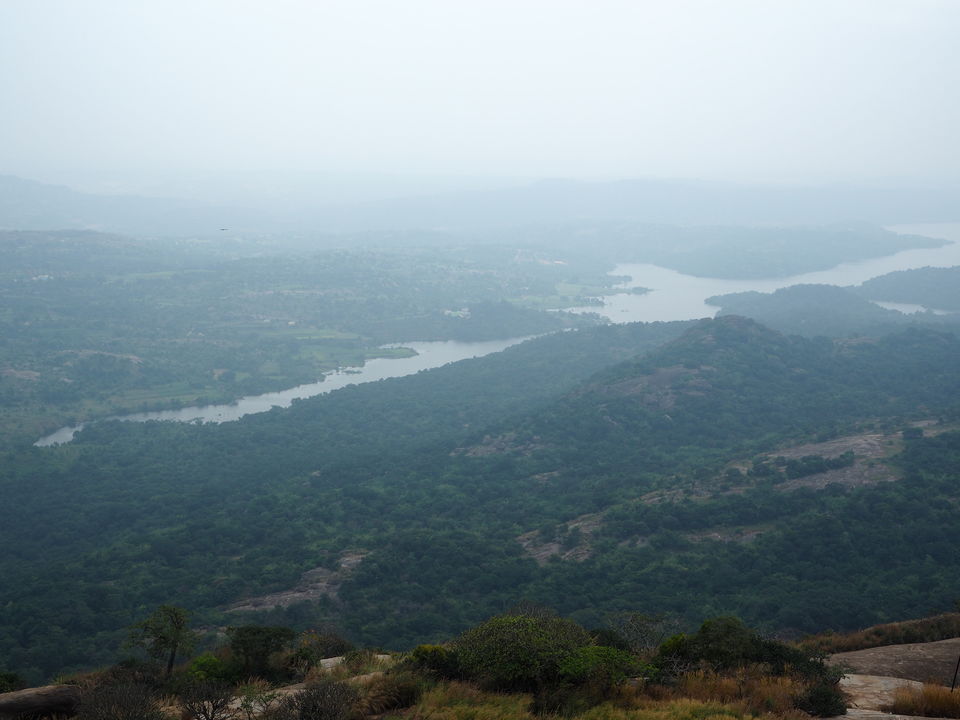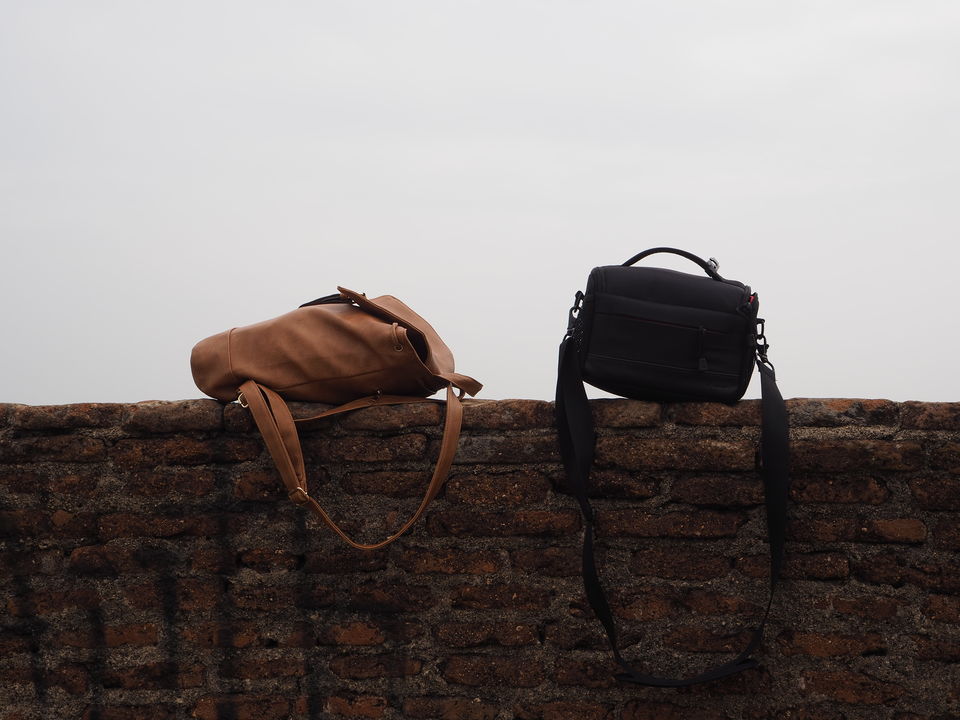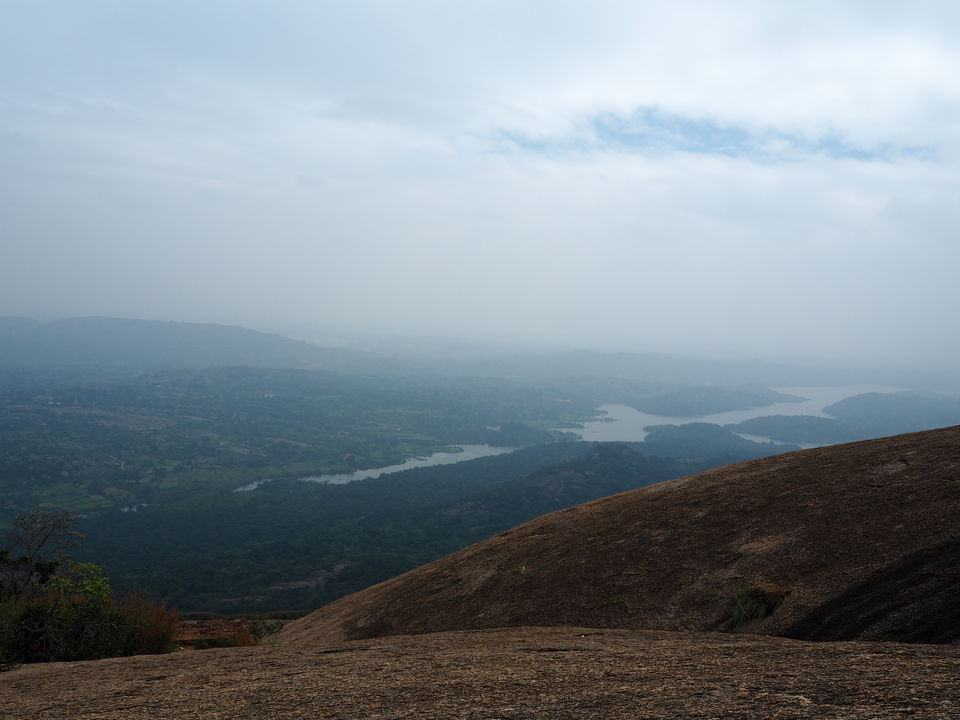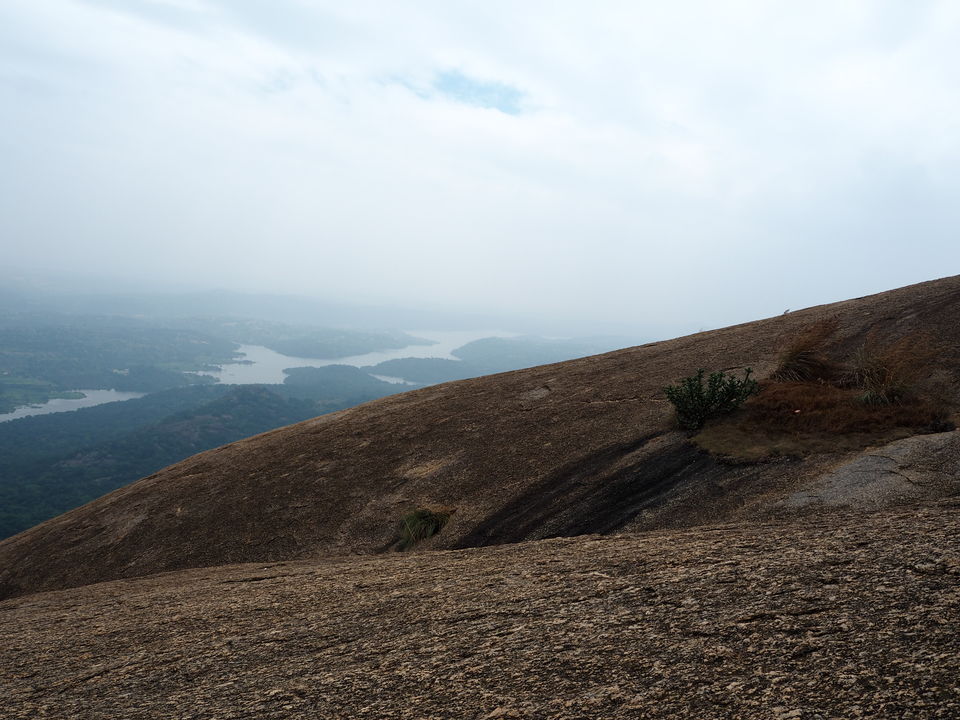 After about 3/4th of the climb,the trek winds through a jungle like path with views of a small pond and cave like passages crossing which will lead to the top of the hills.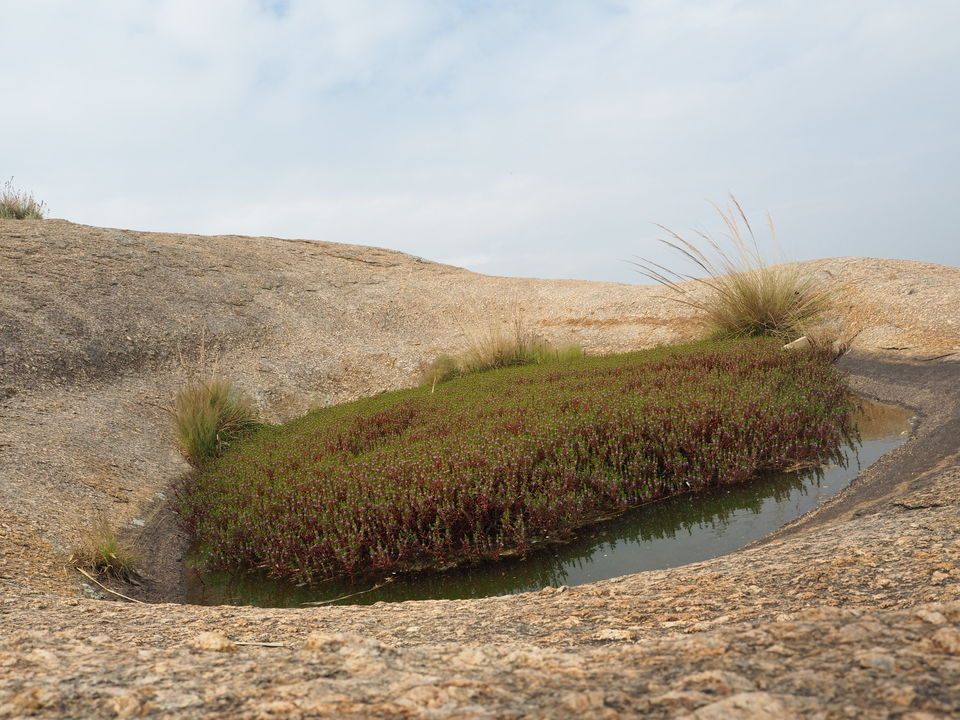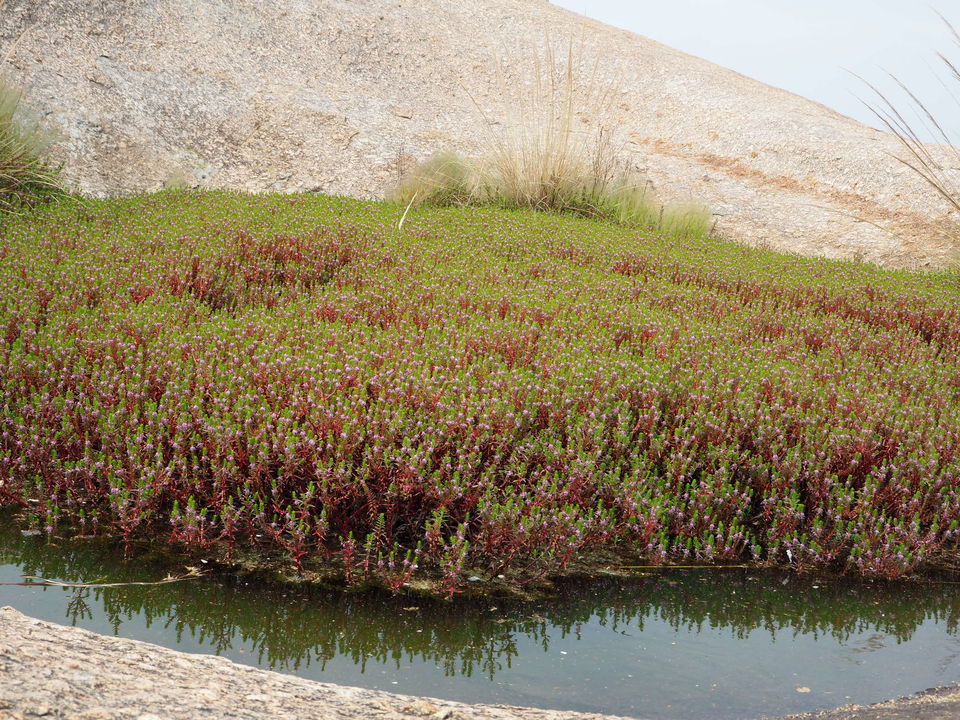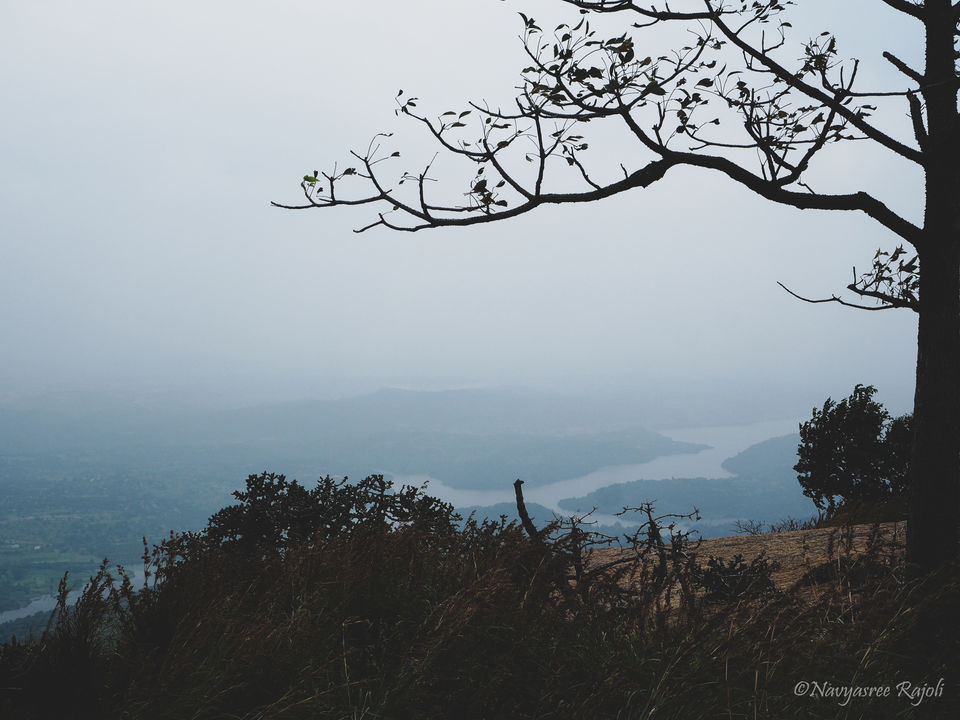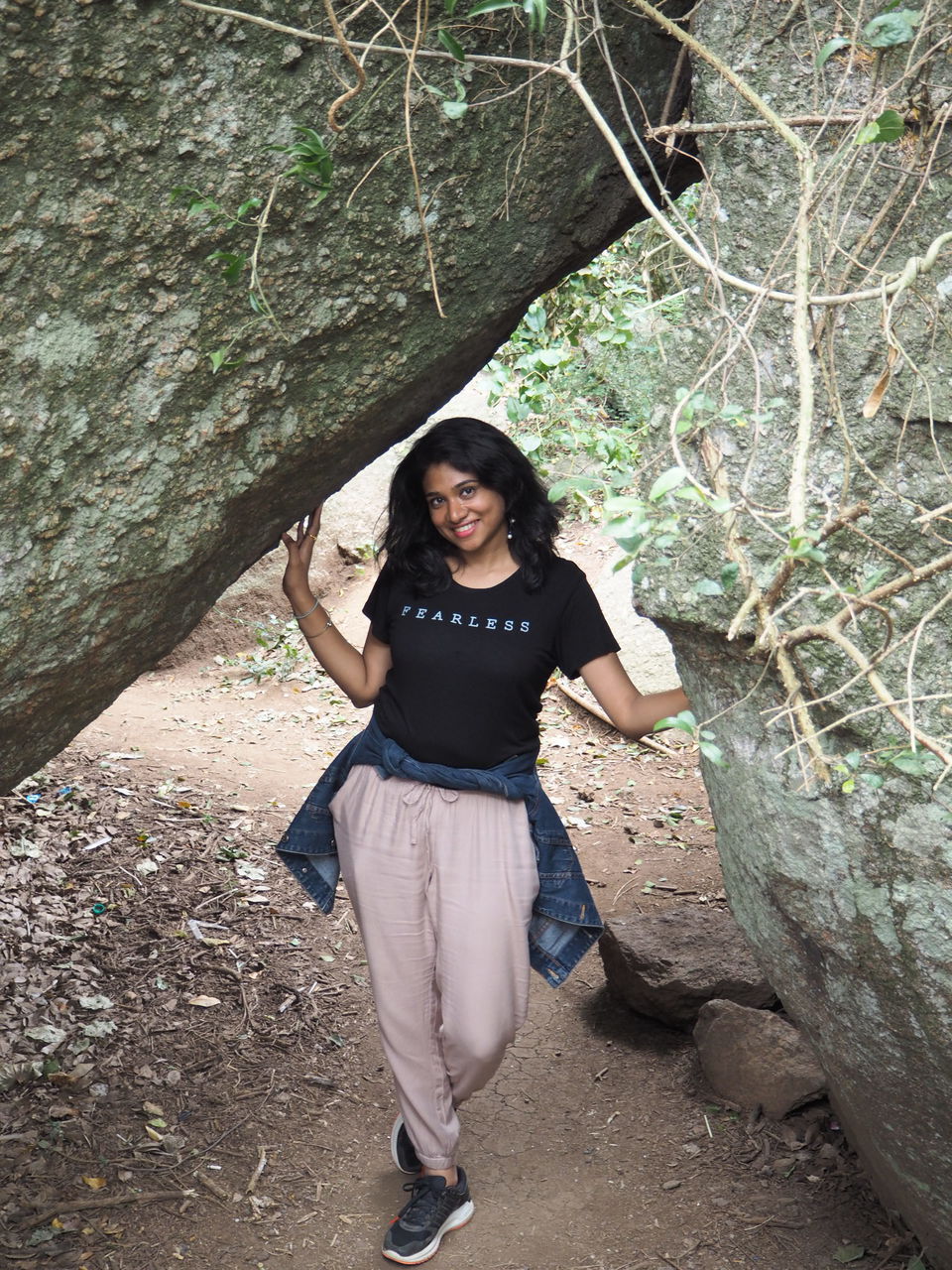 At the top, rest near the Nandi Devi statue. Also,take your time clicking some amazing pictures!
Recuperate and then slowly start the descent. Be very careful as you might slip.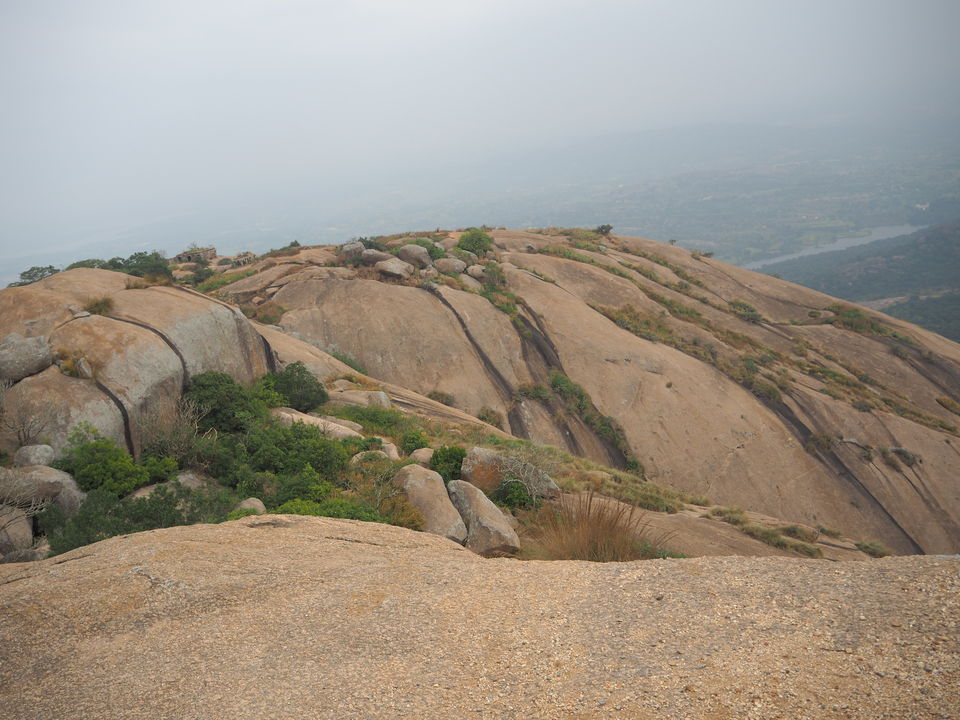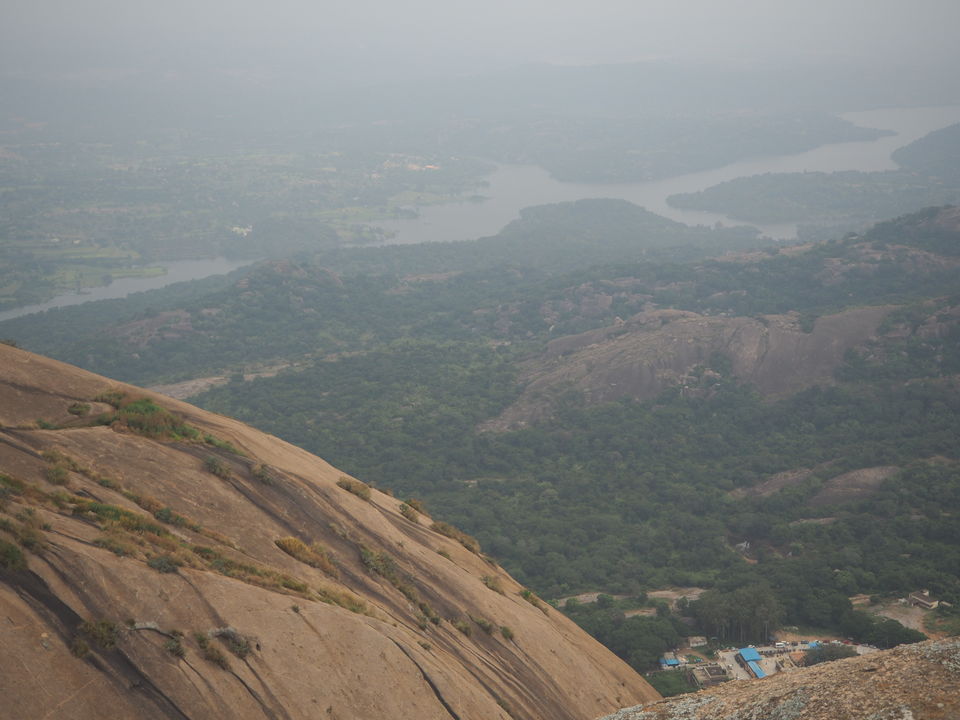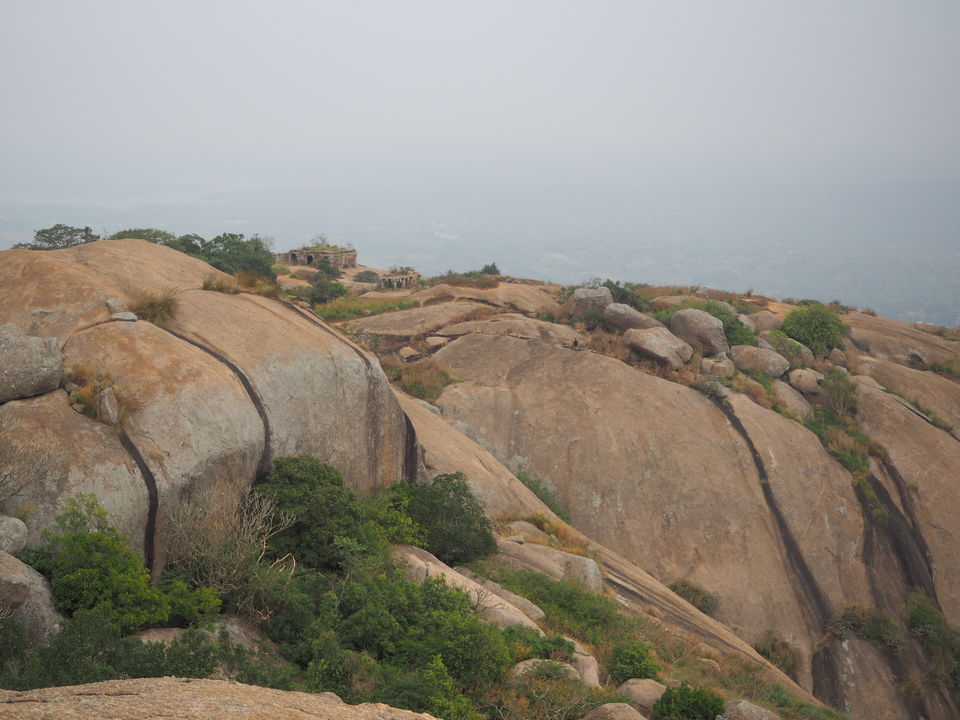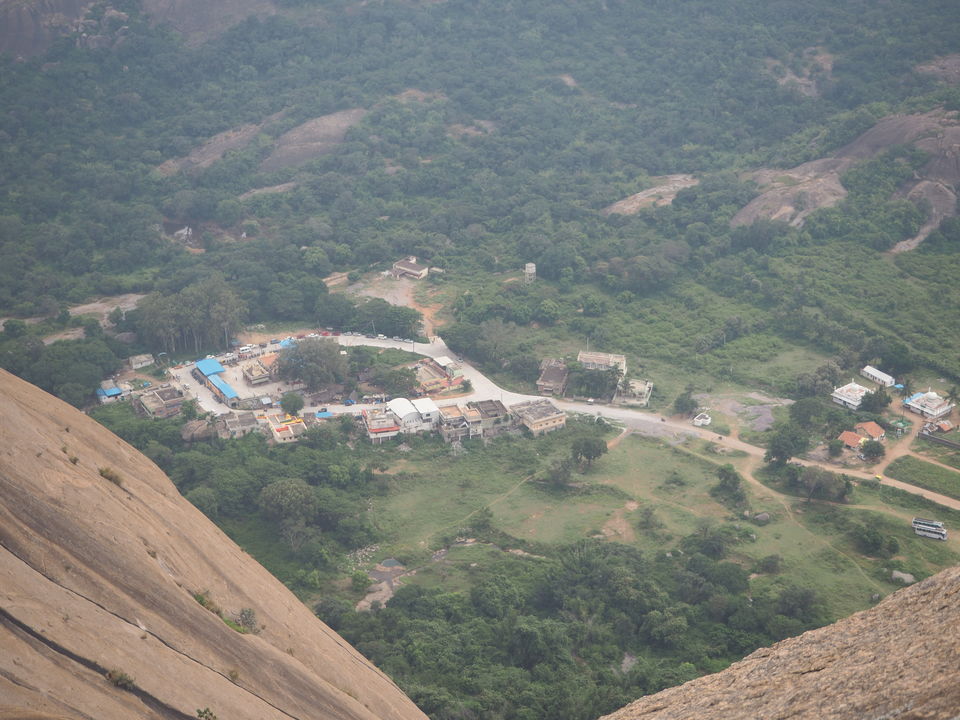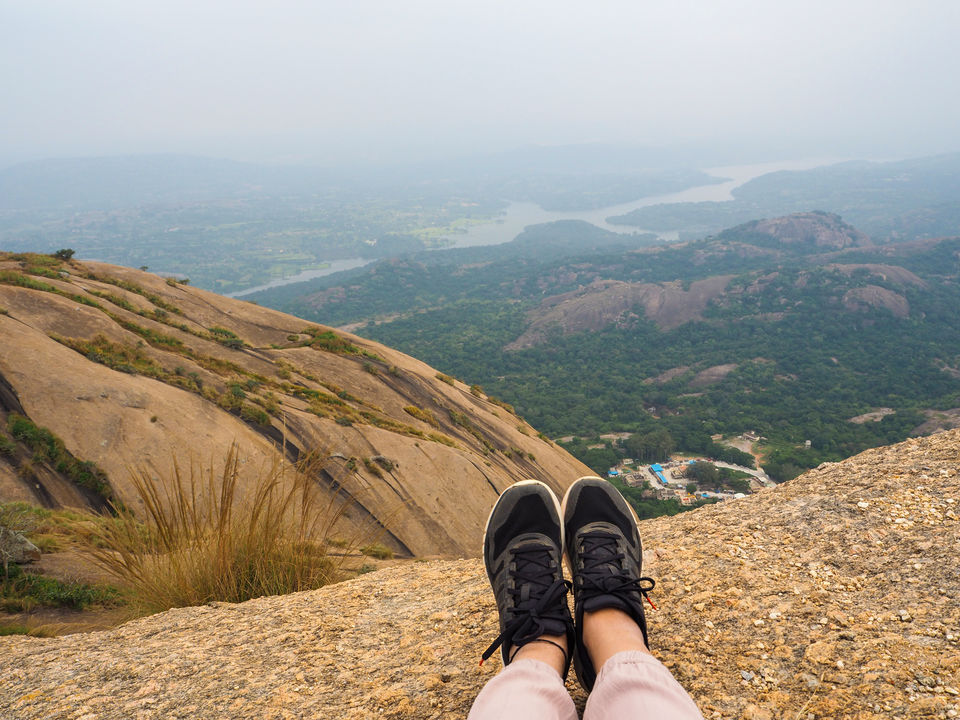 Bangalore people...how many of you like Smalleys??
Well, we love it and it was the only think in our mind while getting back to bangalore. We were starving by the time we got back to Church Street!
I remember that we kept reminding ourselves to click pictures before we dig in lest we forget.Our order of chicken wings and alfredo pasta along with their delicious milkshake (my fav brownie milkshake) was perfect for us after the excruciating but satisfying climb to Savandurga.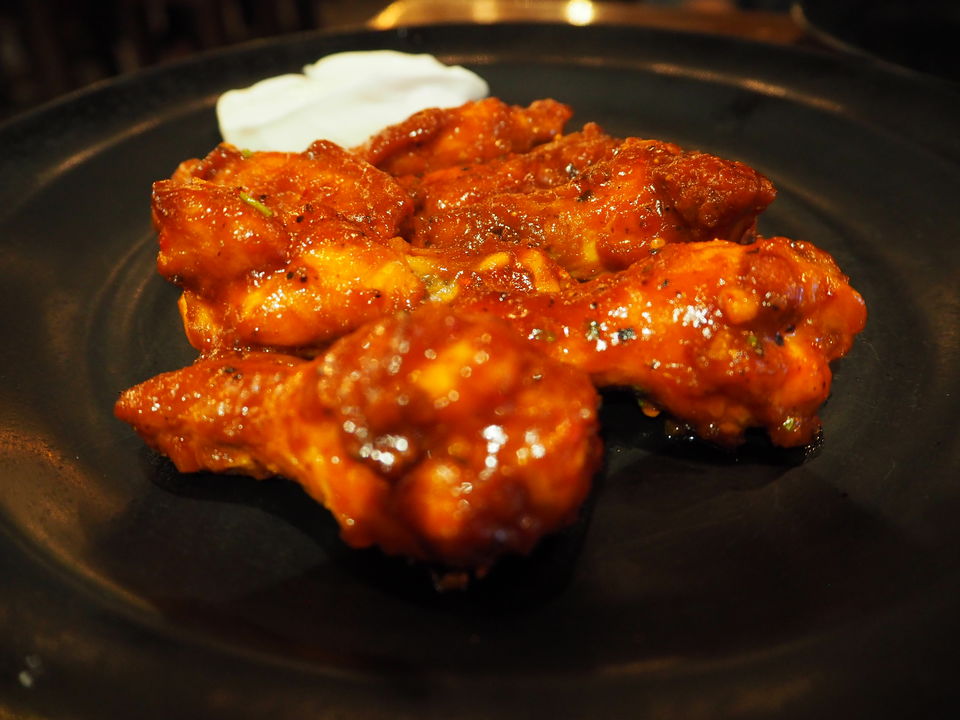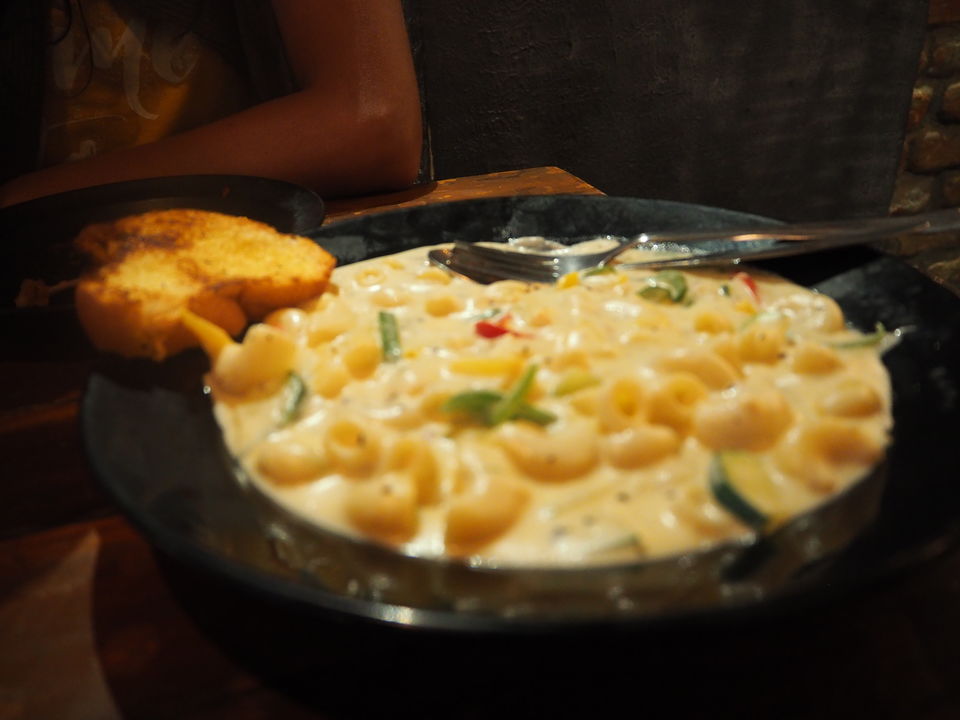 The overall trip took us about 7-8 hrs (Including the travel time).Overall, it was one amazing climb. Initially, we did not believe that we would make it to the top but it was our sheer will which kept us moving and I am glad that we did. The memory is still vivid to me and I hope it will be the same to you too.
Happy Travels and Cheers!