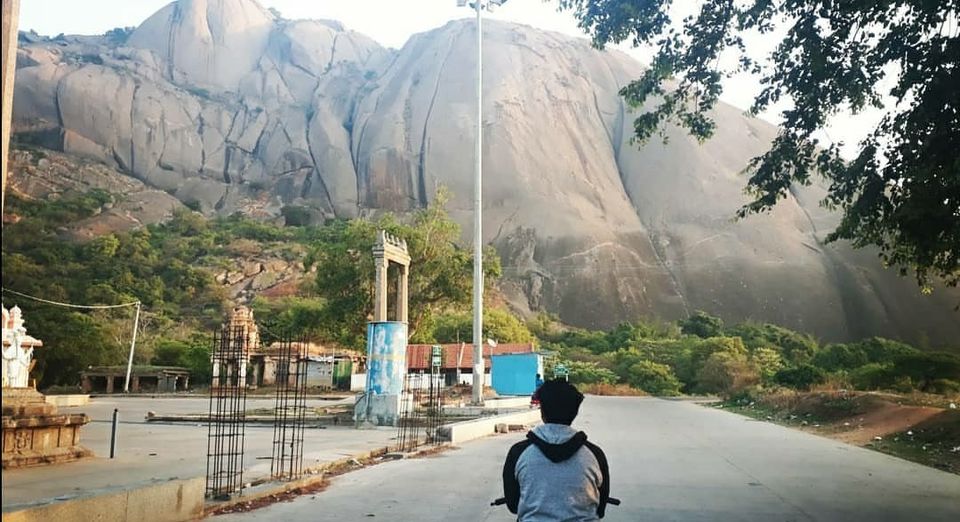 Savandurga is the largest monolith hill in Asia. The hill is almost 1200 m high.
It is one of the hardest trekking points near Bangalore as the hill is steep and since it is a steep stone,it is very difficult to climb.
There is no particular path laid there to reach the top.
It is nearly 52km from Bangalore.We started off at night from majestic railway station. Took a cab from majestic to drop off at savandurga village.
At around 2 am,we started our trek and as we went in winters,it was even more difficult for us. As we start climbing, the wind speed increases. The breeze was so cold that almost we felt like we will die due to such wind.
Somehow we motivated ourselves to reach the top asap,we collected wood at the top and lit the bonfire first. That moment we felt relaxed little bit.
We reached top at about 5am.
Once the sun starts rising, the views at the top are just eye-catching. The sunrise is stunning.
As they say "The Best View comes after the Hardest Climb", Savandurga hills make everyone feel that thing.
Getting down is easy as the hill is steep so one can easily get down.
Some tips:
Get some food items,water as no availability of supplies there.
Try the trek in winters. It will definitely give a soulful experience.
Savandurga trek is best for night trek.