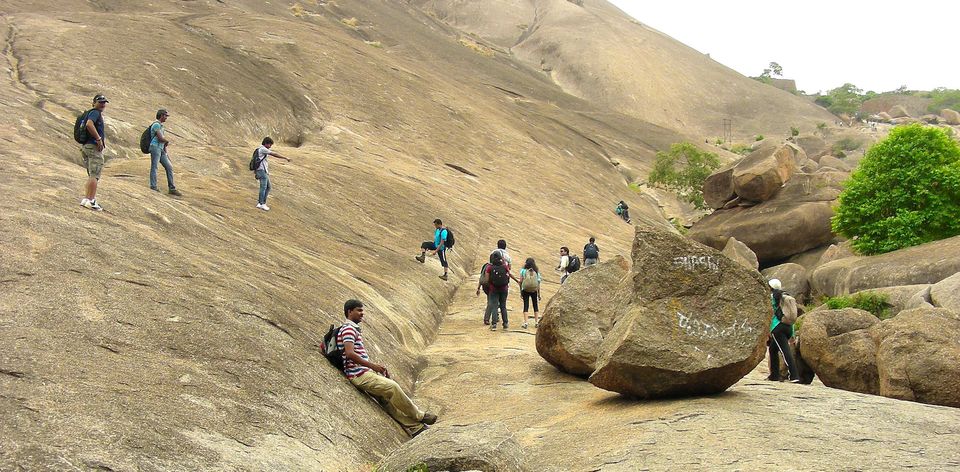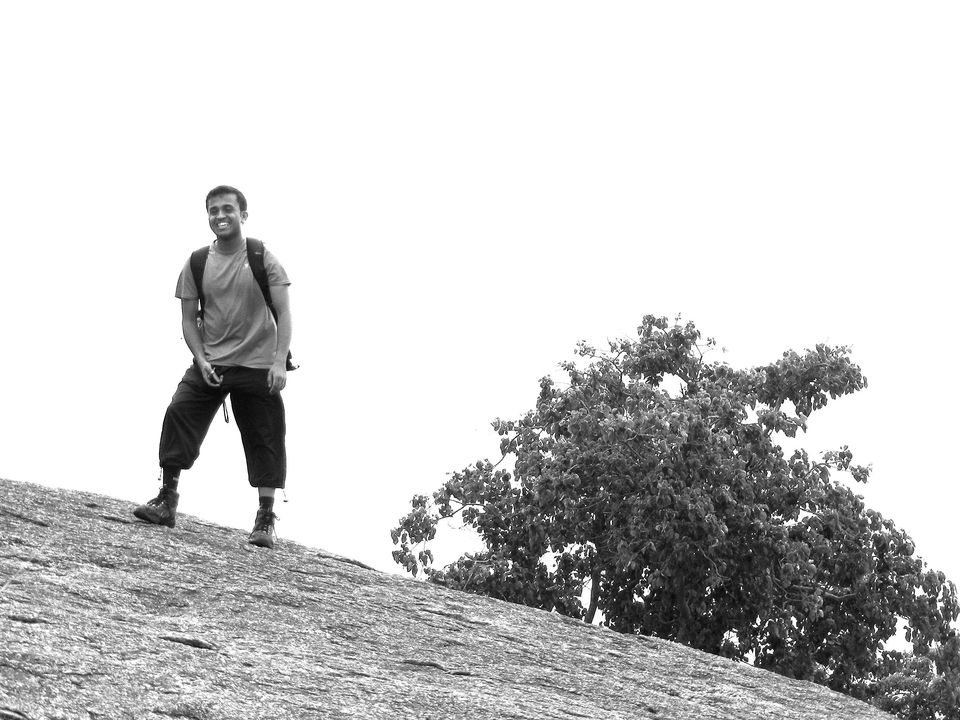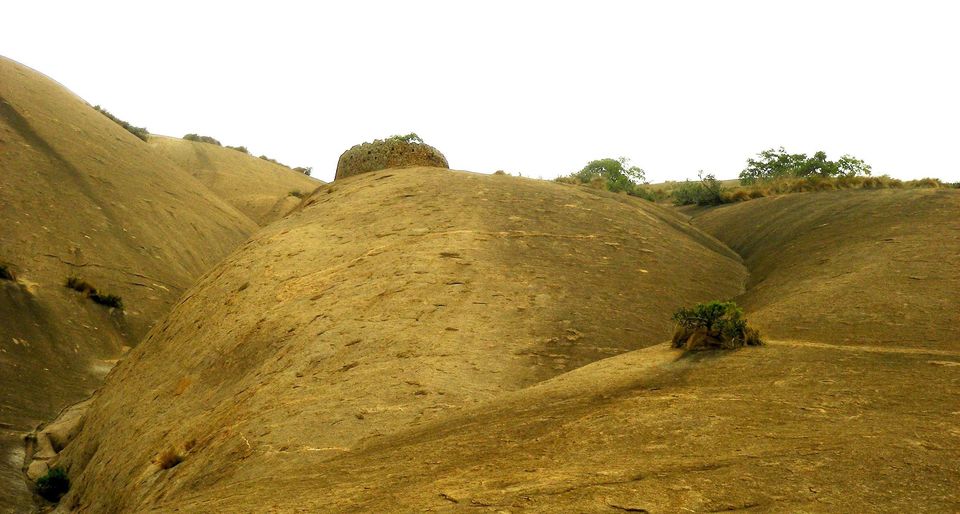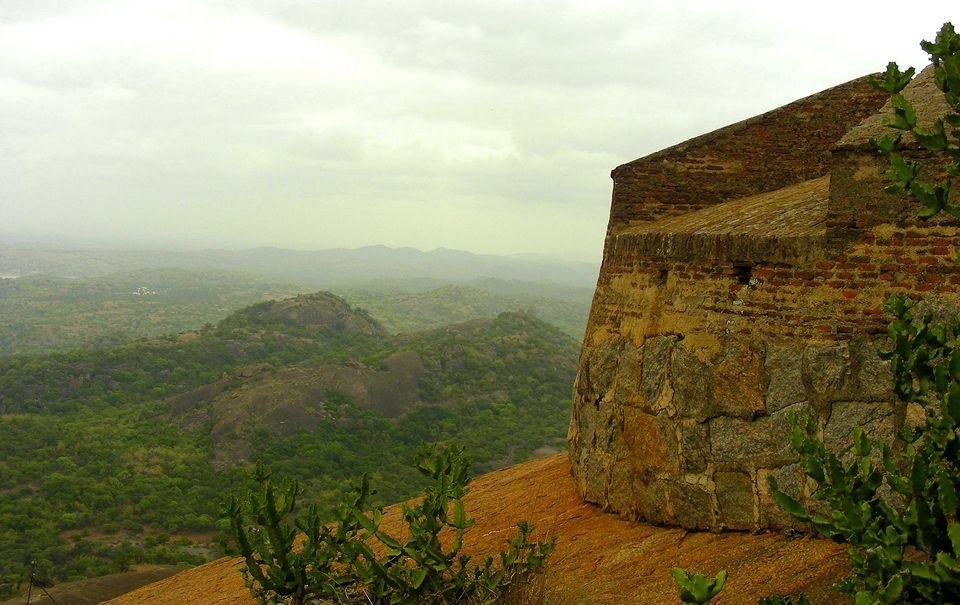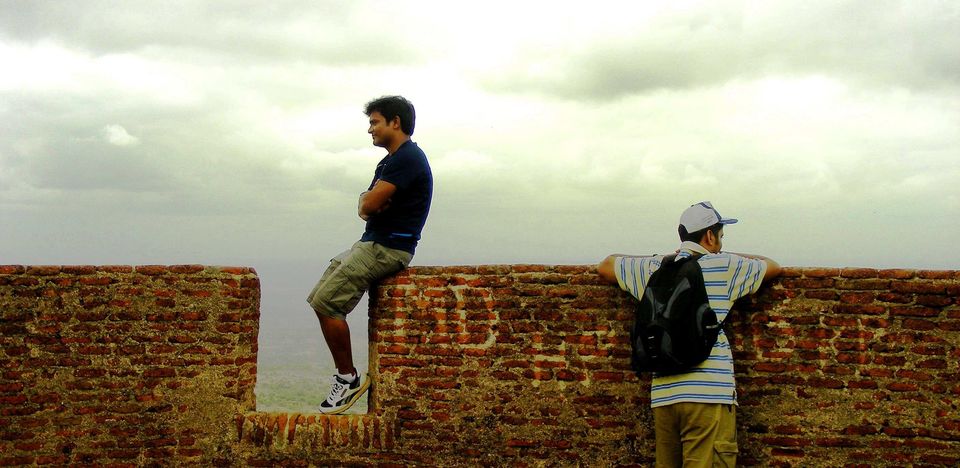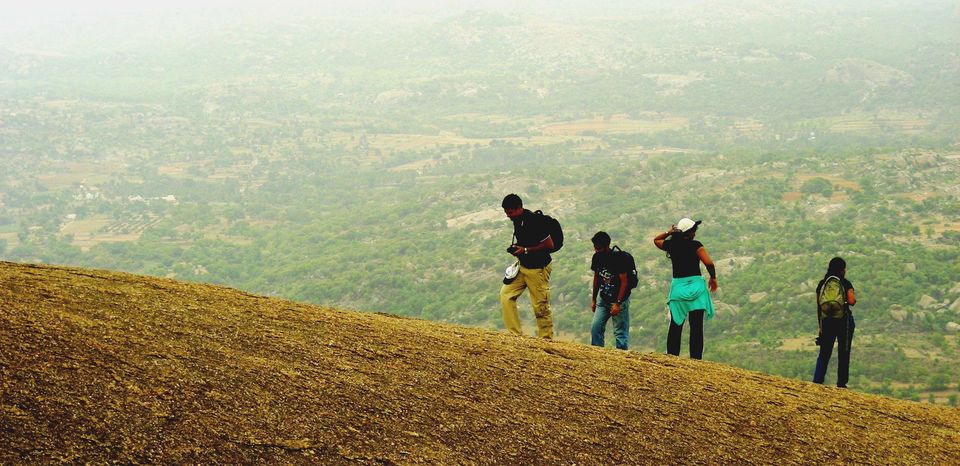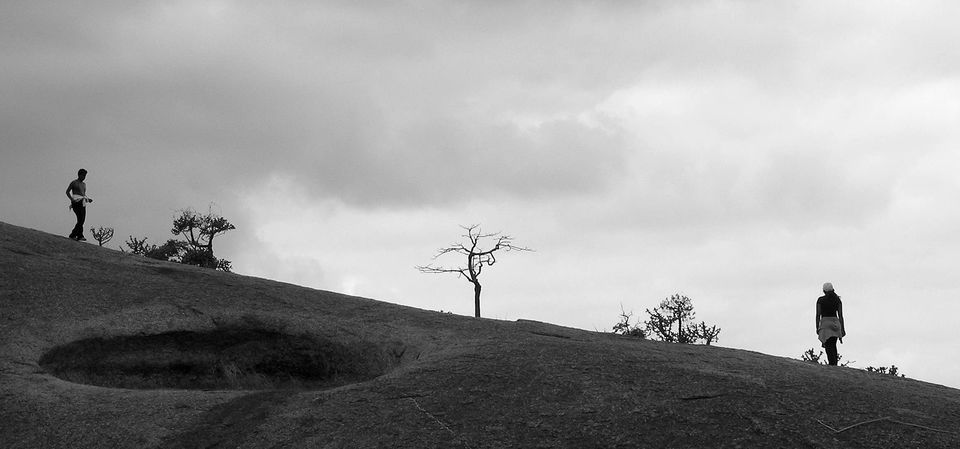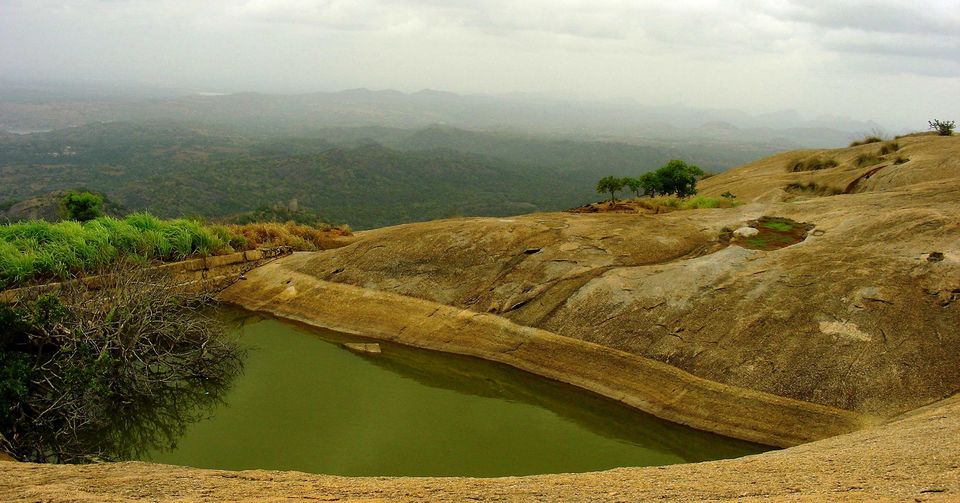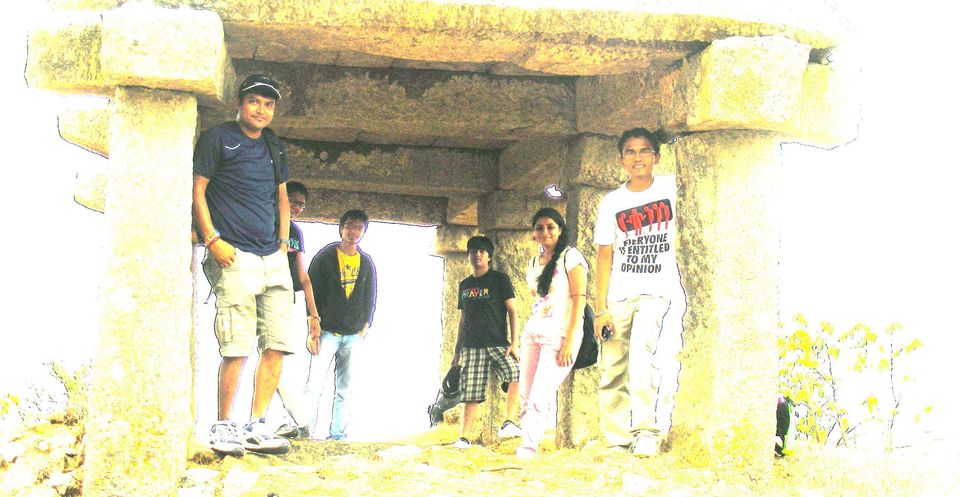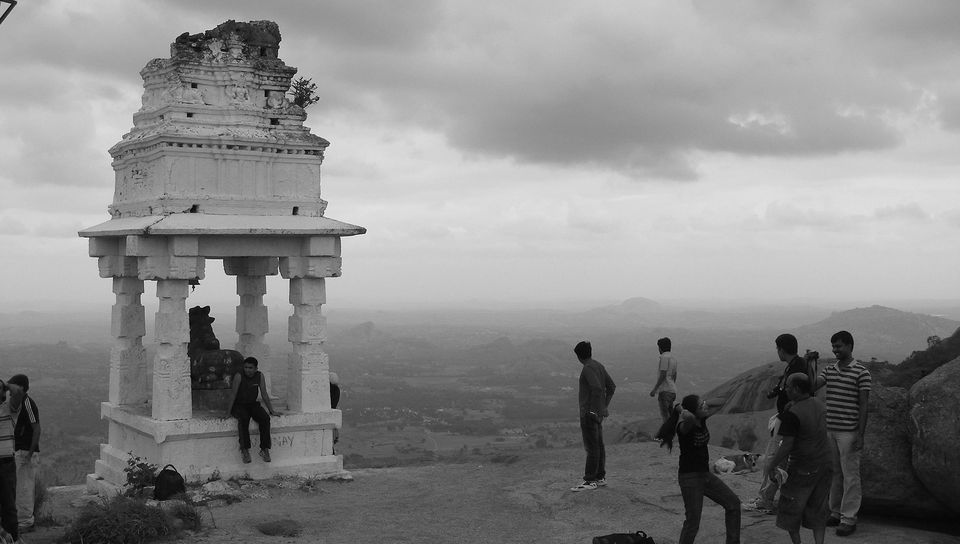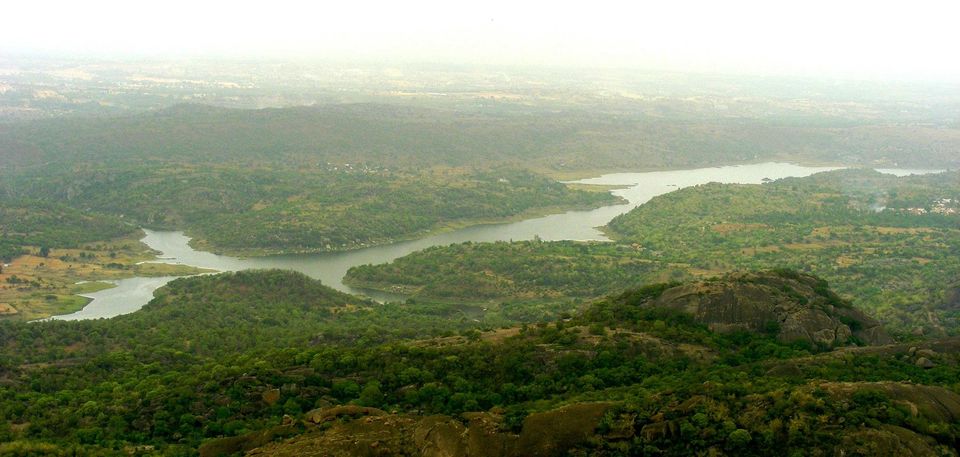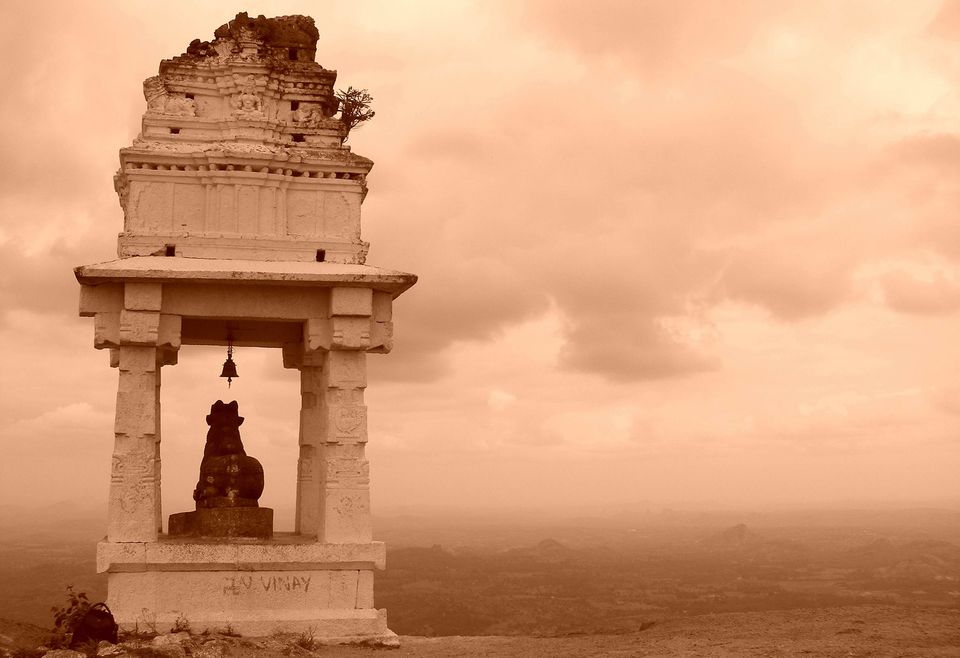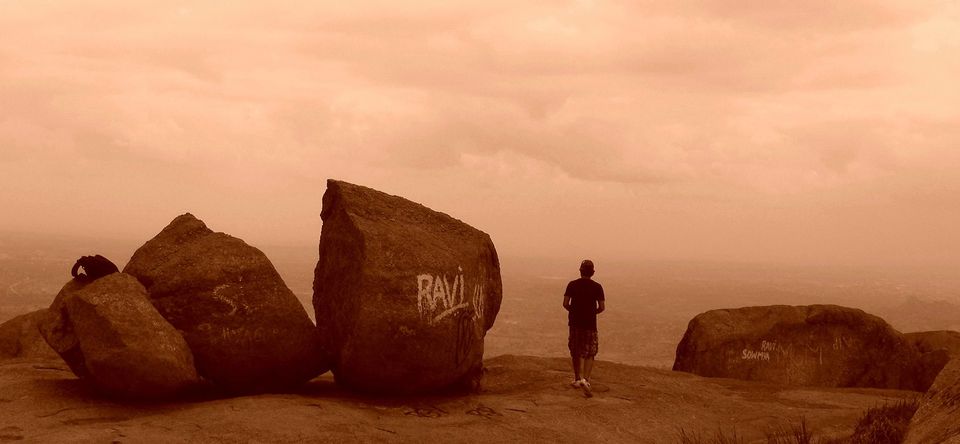 Trekking as an activity is well known to provide refreshment like no other, both for your body and for your soul. The much needed and 'not-so-strenuous' physical bout that the body craves for, after sitting hours behind a screen in our closed environments; and the joy of it all accentuated by the visual delight all through, as also the abundance of fresh air that our lungs want to gulp down ! You only need to be a little prepared, and pray that the weather Gods that be, support your sojourn !
Bangalore offers multiple trekking options to it's lucky denizens; both as 1-day options, as well as through overnight trips into the lap of the evergreen ( literally so ! ) Western Ghats. Among quite a few day options, though, Savandurga has the distinction of being one of the highest monoliths in Asia ! Deservedly so, as climbing up may easily take 2-3 hrs ( depending on your fitness level ). The descent will definitely be easier during the 1 hr or so that it takes.
Distance is also one of the clinchers for including a trip to Savandurga even if you are in Bangalore for a short while. It's a mere 70-80 kms, and can be approached either via Magadi Road, or from the very famous Mysore highway. From what I see in the map, Magadi road approach may be an easier route coz it deflects from the main road only towards the last leg of your journey. Not that case with Mysore road I see. Not sure about the latter route though, as I have never made it. We took the Magadi road all the way, and it was in pretty decent shape. Add to it the lovely weather, and you have all the ingredients needed for a carefree drive ! If you choose public transport, however, buses to this place should be available from the Majestic area ( not sure ).
It's a huge rock that you see when you come nearby, and that's about it. The vegetation is scarce and all the while you're trying to ascend it's barren surface. The ascent does turn steep at times, so be slow and be patient ( especially first timers ). It may get a little scary if it rains heavily, but I guess the rock is quite rough anyway. Take your opportunity, and you might be rewarded with a gush of cool wind in your head; and rainy clouds above you ( hopefully, it won't rain much. It didn't for us ! ). And when you're on one of the summits ( there are 2 rocks actually, and hence 2 summits too ), take in as much of the scene as you can, and inhale lots of fresh air ! Believe me, your lungs will thank you a lot for all of it !
I'm sure you'll have fun climbing the rock ! Just be prepared with good trekking shoes, and some rain gear. Carry your own food if you can't wait for your lunch below, but please don't litter the place. There will be a bit of history to savour too if you like, but not much.
And if you want to read about my experience: https://myfreewanderingspirit.wordpress.com/ !
Until next time !
Frequent Searches Leading To This Page:-
weekend getaways from bangalore, weekend trip to Savandurga, bangalore to Savandurga trip, 2 day trip near bangalore, Savandurga getaways from bangalore